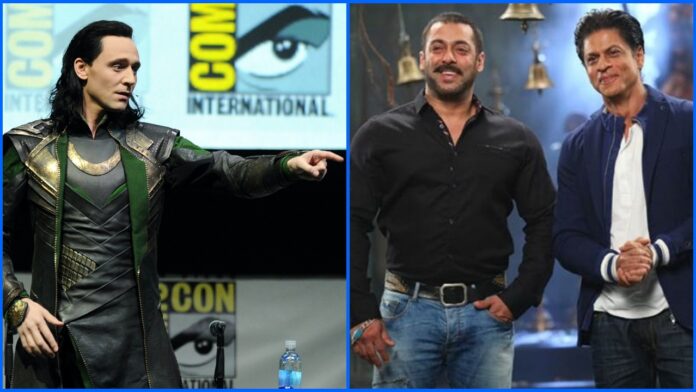 The Marvel Cinematic Universe's mischievous and beloved character Loki, played by Tom Hiddleston, has captivated audiences worldwide. Now in a twist of cinematic fantasy Hiddleston himself shares his thoughts on who could masterfully step into the shoes of Loki if given the chance in Bollywood. Join us as we explore the tantalizing realm where Hollywood meets Bollywood, with Hiddleston's intriguing suggestion adding a dash of speculation and excitement to the Marvel universe. Which Bollywood actor has earned the endorsement of the charismatic Loki? Let the speculation begin in this cross-cultural cinematic odyssey.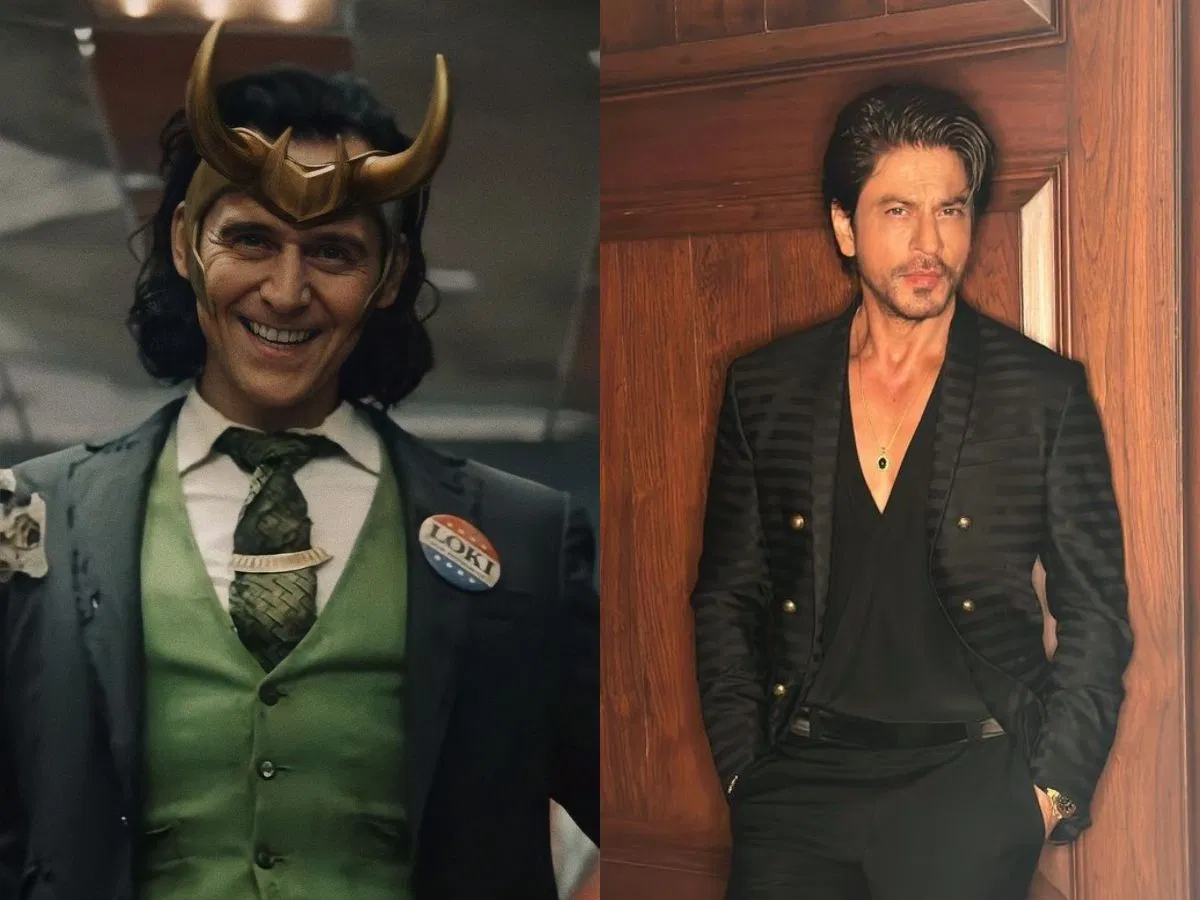 A few days ago, viewers witnessed the season finale of Loki Season 2, which garnered positive reviews. Premiering on Disney+ on October 6, the second season unfolds its narrative in the aftermath of the stunning season finale. Loki finds himself embroiled in a battle for the soul of the Time Variance Authority. Alongside Mobius, Hunter B-15 and a team of both new and familiar characters, Loki delves into an ever-expanding and increasingly perilous multiverse. Their quest involves searching for Sylvie, Judge Renslayer, Miss Minutes and the truth about possessing free will and a glorious purpose.
Tom Hiddleston on Shah Rukh Khan
In a recent interview with Bollywood Hungama, Tom Hiddleston was asked about his preference for the role and he promptly responded,
"Shah Rukh Khan. He would be great. He is a good variant, I think."
In the same interview, he shared thoughts on watching Shah Rukh's film Devdas. Describing it as an extraordinary experience, Tom added, "I remember it was quite a long time ago now. I remember going to see Devdas. I mean that's quite an old film. I remember going to see that at my local cinema and it was such an extraordinary. I would say I have never seen anything like that. So, yeah I remember that very much."
Shah Rukh Khan Recent Projects
Shah Rukh delivered two major blockbusters this year. He made his return to the big screen with Pathaan, released on Republic Day. Directed by Siddharth Anand and produced by Aditya Chopra under Yash Raj Films, the film features Deepika Padukone and John Abraham as the antagonist, with Dimple Kapadia and Ashutosh Rana in pivotal roles.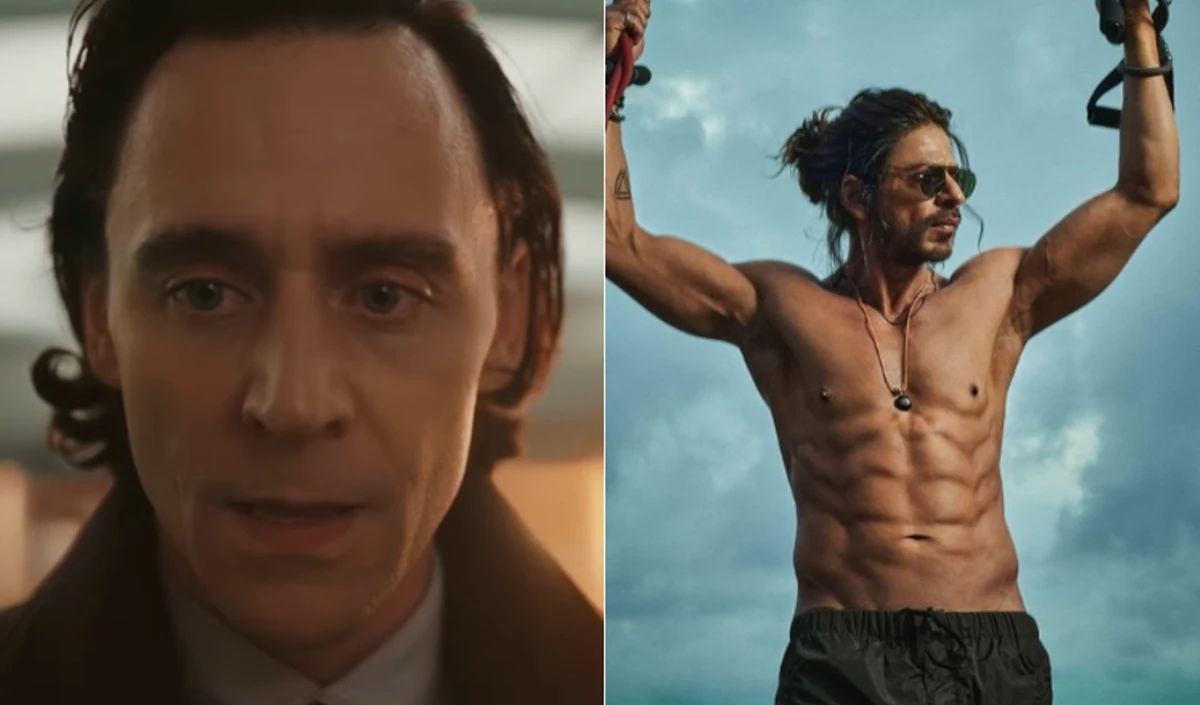 Following Pathaan, Shah Rukh starred in Jawan, which hit theaters on September 7. Directed by Atlee, the film also features Nayanthara and Vijay Sethupathi in significant roles, while Deepika Padukone and Sanjay Dutt make special appearances. His upcoming project is Raj Kumar Hirani's Dunki, scheduled for release on December 22.
View this post on Instagram
As the Marvel Cinematic Universe continues to weave its web of intrigue, Tom Hiddleston's nod to Shah Rukh Khan as a potential Loki in Bollywood adds a thrilling twist to the reel life saga. The season finale of Loki Season 2 left fans buzzing with excitement, and Hiddleston's endorsement of Shah Rukh Khan fuels speculation on the fusion of Hollywood and Bollywood realms. With SRK's stellar performances and Tom's admiration for Indian cinema, the prospect of a charismatic Bollywood Loki tantalizes fans' imaginations. As we await further developments, the cross-cultural cinematic odyssey promises new dimensions, bridging the magic of Loki with the charisma of Shah Rukh Khan.
Read more: Badshah spill the beans over his dating rumors with Mrunal Thakur