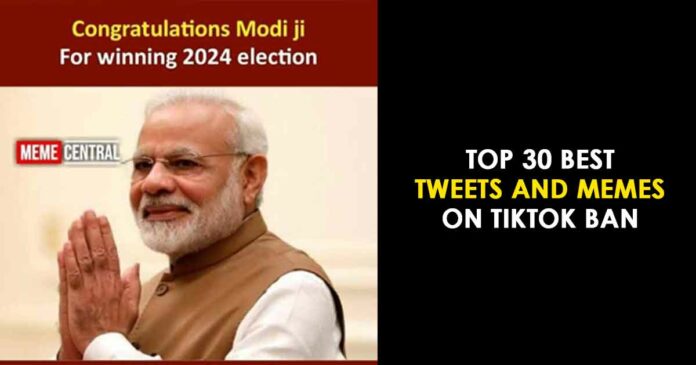 The Ministry of Information Technology has banned TikTok in India along with 58 other Chinese Apps. The Government cited that banning the Apps was crucial to maintain the sovereignty and integrity of India. The Government also stated that the move would also safeguard the interest of crores of Indian Mobile and Internet users.
After the ban on Chinese Apps, are you wondering is it illegal to keep the Chinese Apps on your phone? You can click here to check the latest update of the Government here.
The world of Internet is going crazy over the news. And people have already started giving out reactions on Social Media.
On one end, some TikTokers had a huge following, and they will face a drastic consequence following the ban. On the other hand, some people are thrilled with the decision. Whatever the situation be, the Internet is making us all laugh with their notorious and crazy MEMEs and Tweets.
Look at these awesome Tweets on the Internet that are flooding the Internet following the TikTok Ban in India.
Tweets After TikTok Ban In India
*#TikTok banned in India*

Meanwhile, Tiktok to Popular Creators: pic.twitter.com/rkZfDq8yVu

— Ankit Singh Rajput (@AnkitRajput9725) June 29, 2020
#TikTok banned in india

Meanwhile memers…??? pic.twitter.com/xggU3WtwzW

— Paramanand Tripathi (@Paramanand772k) June 29, 2020
MEME Creators are enjoying this moment already! No Doubt!
Finally tiktok banned in India Including 59 Chinese apps.#tiktokbanned
Me after hearing this pic.twitter.com/GOtGpDysGI

— ARIHANT JAIN (@Arihant0121) June 29, 2020
#tiktokbanned #ChineseAppsBanned

Indian after realizing PUBG is not banned by government : pic.twitter.com/SQI7EvuHSI

— Brijendra Pandey (@the_i3rijendra) June 29, 2020
If you too were afraid about your PUBG! Then stay cool, it's Safe Buddy!
Meanwhile TikTok to Indians:#TikTokBanned pic.twitter.com/XHbjxF84th

— Akash Deep Sharma (@akashh_1103) June 29, 2020
#tiktokbanned in India

Le #TikTok wale*:- pic.twitter.com/yhSilN8g7O

— ?????????.???? (@indorewalamemer) June 29, 2020
Now It's time for Indian Apps to take charge! Rock it Guys…
#ChineseAppsBanned #tiktokbanned
Can you hear this??? pic.twitter.com/Yrp0D4MPUM

— Jaise_Taise (@Jaise_Taise) June 29, 2020
I guess you heard it Loud And Clear!
The most happiest person in the world right now? #TikTok #tiktokbanned pic.twitter.com/Fifj8WNaET

— Sanket Savaliya (@SSavaliya07) June 29, 2020
Yes, probably yes. Or maybe not, because now he will get fewer people to troll upon. Indeed, he might be sad!
He was really good at trolling and Roasting.
Click here to Check Out Carry Minati Roast Related MEMEs While He Was In TikTok Vs YouTube War.
Govt. Of India banned 59 Chinese apps including tiktok. #tiktokbanned

Memers :- pic.twitter.com/9L0e2uyrB3

— Shivam Dubey?? (@memey_wala) June 29, 2020
MEMEs After TikTok Ban In India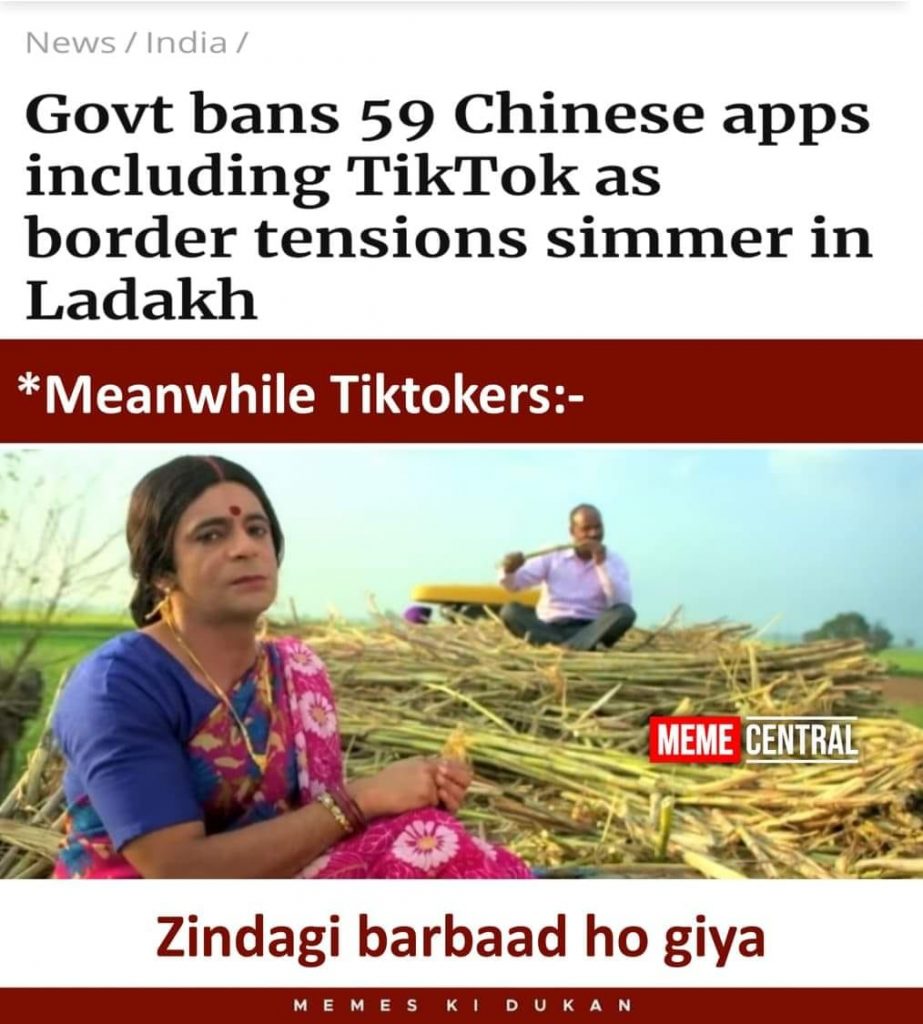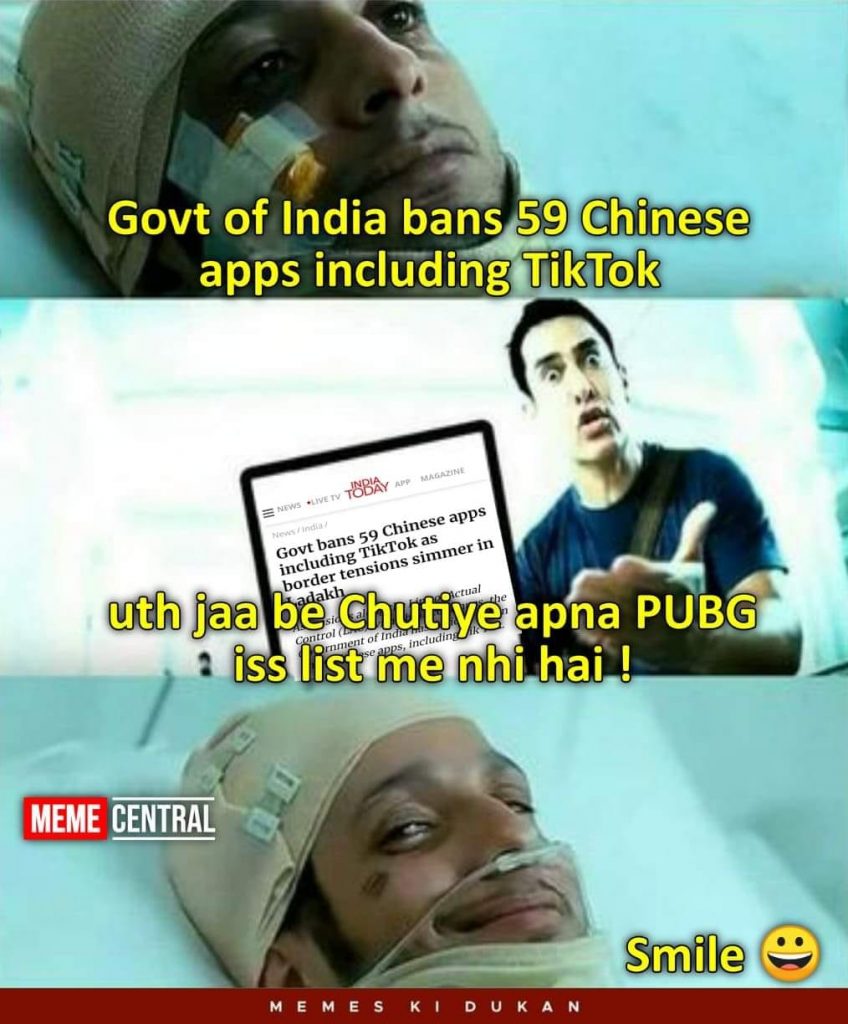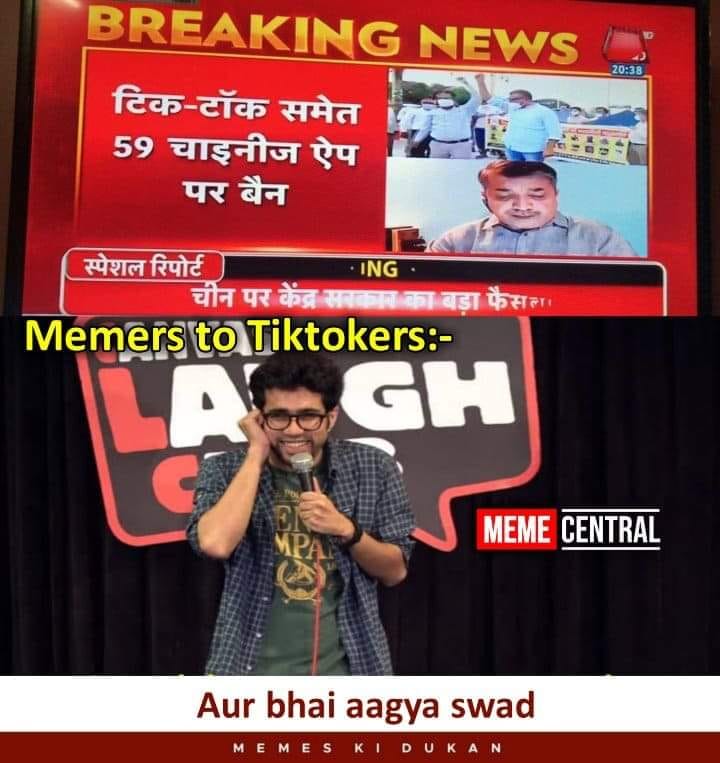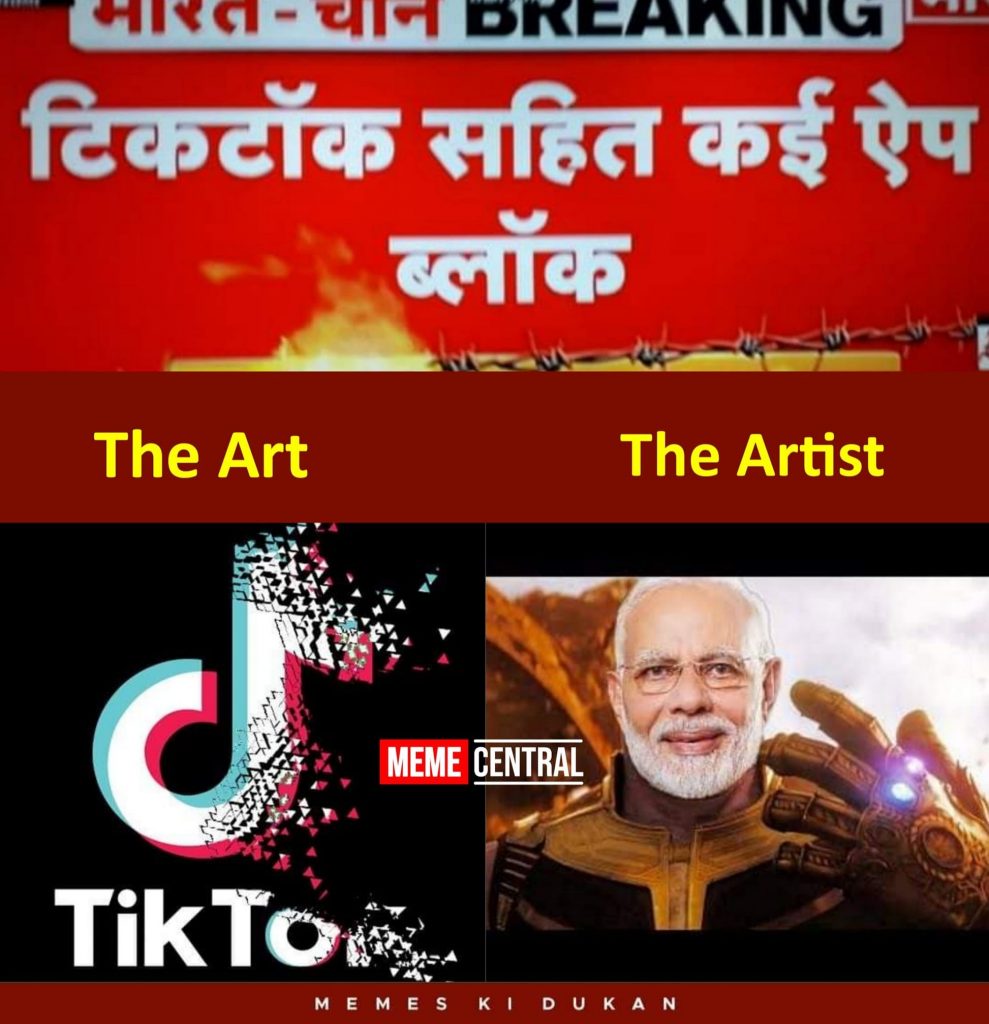 Stay Tuned For More Updates! You Can Check This Section Again For Updated Content! Because The Fun Has Just Begun!