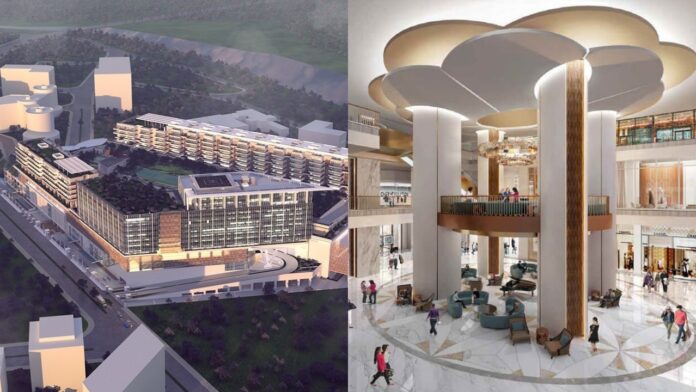 Jio World Plaza, under the ownership of Mukesh Ambani, stands as India's most expansive luxury mall. It is situated in the prestigious Bandra Kurla Complex (BKC) of Mumbai. On November 1, 2023, it opened its doors to the public, offering an unmatched shopping experience.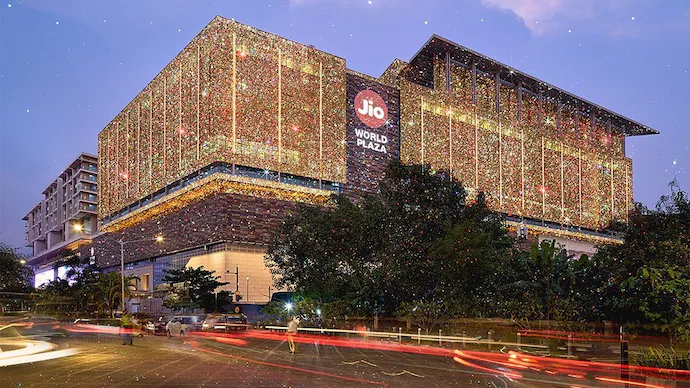 Located at the core of Bandra Kurla Complex (BKC), Jio World Plaza is on the path to becoming India's ultimate shopping destination. It features a wide range of services, such as VIP concierge, wedding arrangements, porter services. And an extensive collection of luxury brands to fulfill every desire.
Jio World Plaza, India's most extensive luxury mall, is now open to the public. Situated in the prestigious Bandra Kurla Complex (BKC) and spanning an impressive 750,000 square feet, Mukesh Ambani's mall is a remarkable architectural marvel.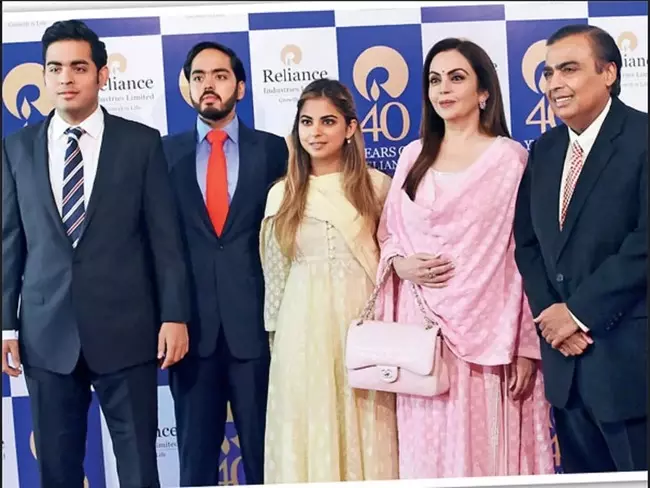 Jio World Plaza is a significant addition to India's list of luxury malls, joining the ranks of DLF Emporio and The Chanakya in New Delhi, UB City in Bengaluru, and Phoenix Palladium in Mumbai. It is reported to showcase 66 international luxury brands, with many making their debut in Mumbai.
Introduction of new brands in India

 
Jio World Plaza, covering a vast 750,000 square feet, presents 66 globally acclaimed brands. The grand opening includes prestigious names like Louis Vuitton, Gucci, Burberry, Valentino, Dior, Balenciaga, Rolex, Bottega Veneta, Cartier, Bulgari, Jimmy Choo, and others.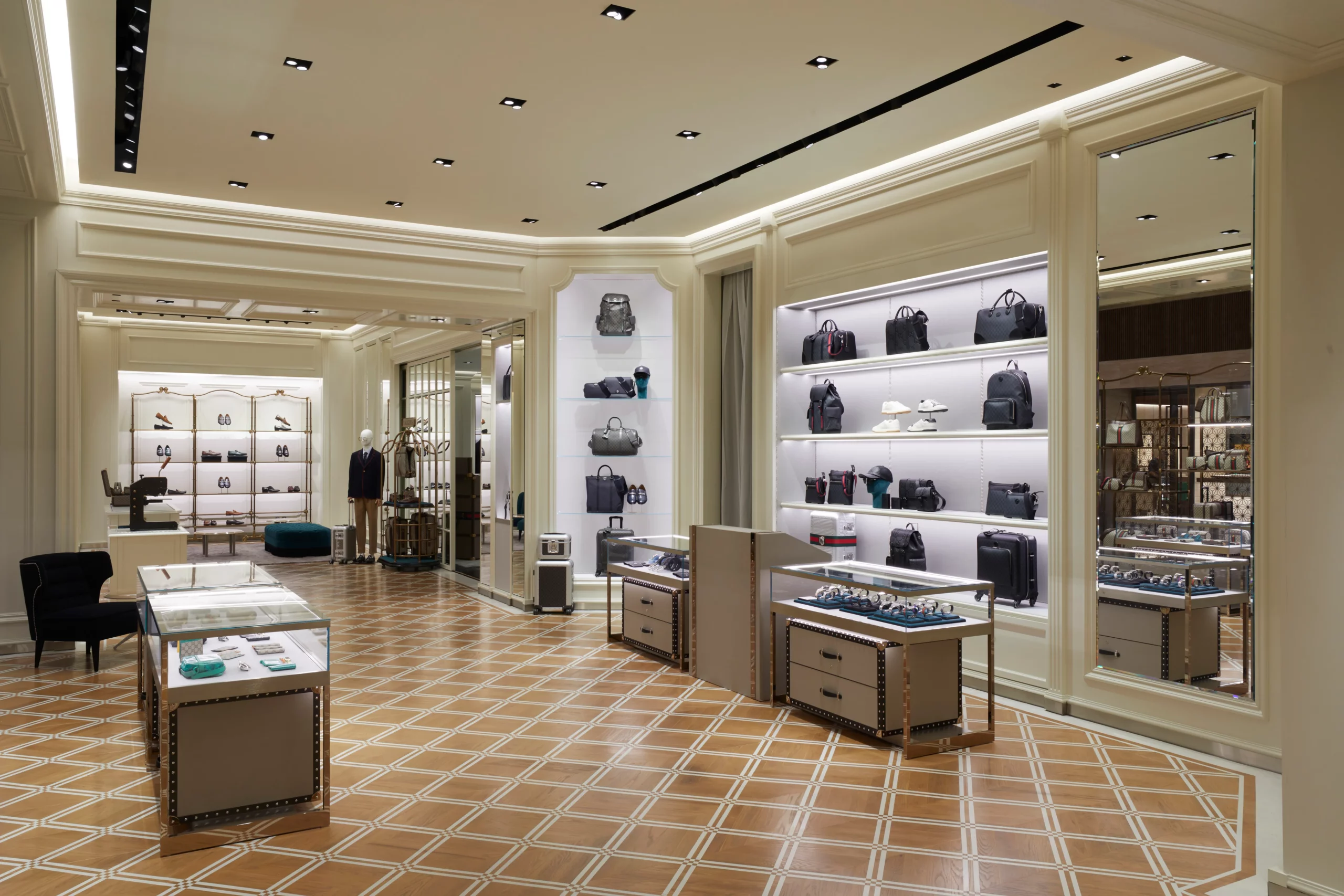 Tiffany & Co, Versace, Bulgari, and Pottery Barn have inaugurated their first Indian stores in this mall.
Jio World Plaza will introduce Dior's inaugural mens wear store, while also being home to Louis Vuitton's largest international luxury outlet in India. Furthermore, the mall will feature a pop-up shop for Ed-A-Mamma, a children's clothing brand founded by Bollywood actress Alia Bhatt.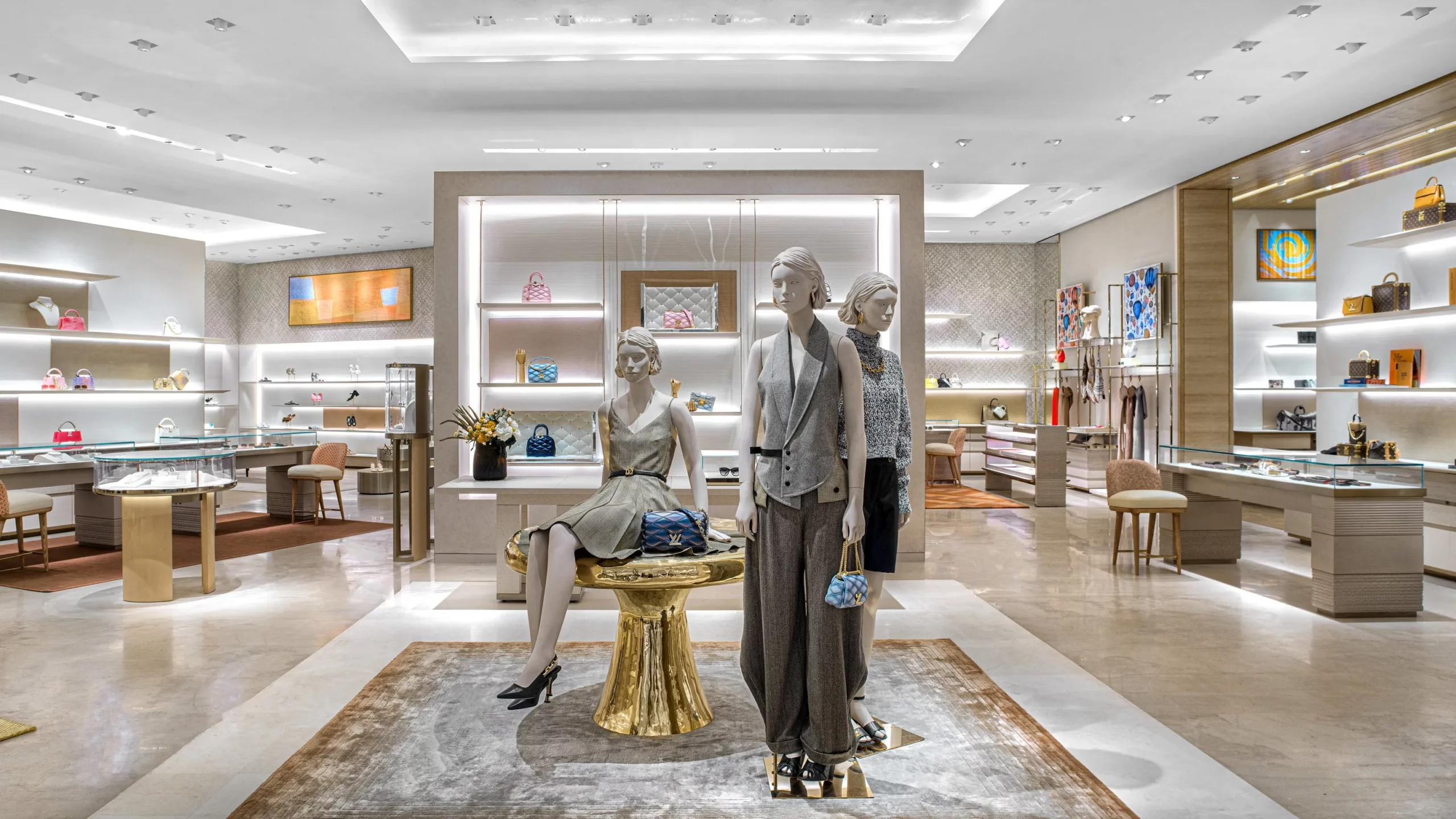 Jio World Plaza will showcase the creations of renowned fashion designers such as Manish Malhotra, Rahul Mishra, Falguni and Shane, and Abu Jani-Sandeep Khosla.
Lets Have a look at Rental Prices
Being situated in Jio World Plaza comes at a high cost, as Reliance Industries, the property owner, imposes steep rental charges. For instance, Louis Vuitton will be paying a monthly rent of Rs 40.50 lakh for its space, and Dior is set to pay a substantial Rs 21.56 lakh for a 3,317 sq ft area. Additionally, luxury brands are obligated to share a portion of their monthly earnings with Reliance, with reported contributions ranging from 4% to 12% of their total revenues, as stated by Reuters.
Opening ceremony

of 

Jio World Plaza
The grand opening commenced with an enchanting fashion show titled "The New Order Of Style," featuring eight models showcasing the latest fashion trends. Renowned designers like Manish Malhotra, Falguni Shane Peacock, Abu Jani Mishra, Satya Paul, Ri by Ritu Kumar, and celebrities such as Janhvi Kapoor, Sonam Kapoor, and Sara Ali Khan represented their respective brands.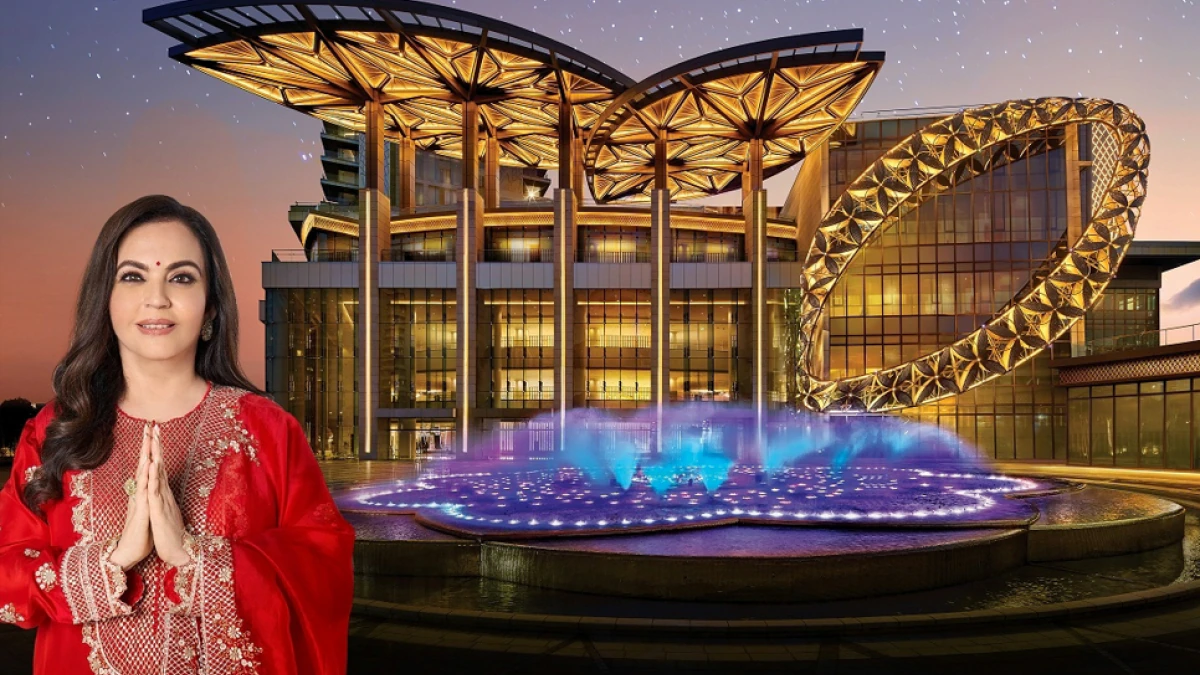 The Plaza's architectural inspiration draws from the lotus flower's intricate design, with construction being a collaborative effort between a U.S.-based design firm and the Reliance team.
Nita M. Ambani, Mukesh Ambani's wife, expressed her thoughts on the Jio World Centre's opening, stating, "As a tribute to our great nation, we envision the Jio World Centre as a platform where the finest from India and the world converge. It's a place for cultures and communities to unite and create a new chapter in India's growth story."
Read more: Elon Musk offers $1 billion to Mark to rename Facebook To…