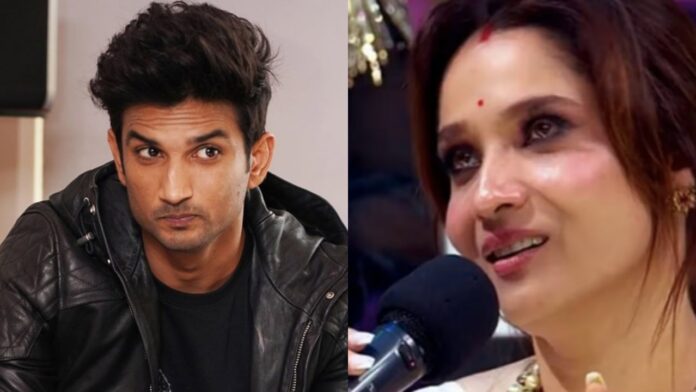 In a candid revelation that has left the public intrigued, Ankita Lokhande, the talented actress and former partner of the late Sushant Singh Rajput, has decided to break her silence on their relationship and its sudden end.
The couple, who shared a compelling on-screen and off-screen chemistry, was once the talk of the town for their love story. Now, years after their separation and the untimely demise of Sushant, Ankita Lokhande opens up about the heartbreak, their journey together, and the shocking revelation of how their relationship came to an abrupt end.
View this post on Instagram
This candid revelation offered a glimpse into their personal lives. They also sheds light on the complexities and challenges that often accompany relationships in the world of fame and stardom. Join us as we delve into the words of Ankita Lokhande, providing insights into the emotional journey that once united two talented actors.
During her appearance on Bigg Boss 17, actress Ankita Lokhande, who is participating in the show with her husband Vicky Jain. She spoke openly about her breakup with her late ex-boyfriend, Sushant Singh Rajput, for the first time. While conversing with comedian Munawar Faruqui in the garden area of the Bigg Boss house, she revealed that Sushant had never provided her with a specific reason for their breakup. When Faruqui inquired if there was 'no major reason' behind the split, Ankita responded by saying,
"No, there was no reason. I was blank. Ek raat mein cheezein palti meri life mein (Things changed in my life overnight)."
This conversation between #AnkitaLokhande & #MunawarFaruqui about #SushantSinghRajput & #Sushita is so Emotional!!

Specially for the OGs like Me who has seen the whole journey this is so 🥺💔!!#BiggBoss17 #BB17pic.twitter.com/CeilZpaQcw

— Nisha Rose🌹 (@JustAFierceSoul) October 30, 2023
Ankita Lokhande expressed that there might have been external influences attempting to lead Sushant into ending their relationship. She mentioned, "Jab aap upar chad rahe hote ho na career mein, aapko 10 log aur kaan bharte hain. Jo bhi ho raha hoga, mujhe nahi pata us time. Theek hai, maine kabhi roka bhi nahi (When you are climbing the ladder of success, 10 people try to influence you. I don't know what was happening that time. It's okay. I never even tried to stop him),"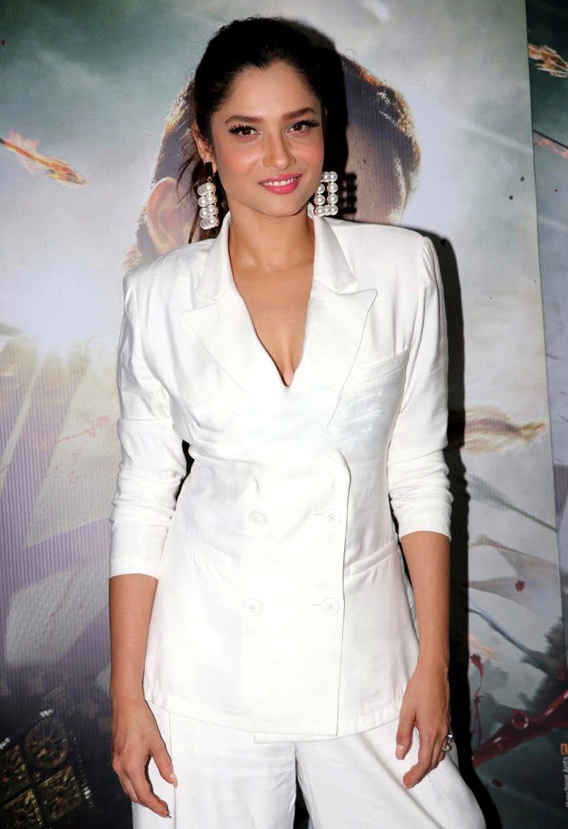 Her comments stirred sympathy among fans, who empathized with her for facing the situation alone. One viewer commented, "Just coz Sushant matter is sensitive Ankita isn't allowed to talk about it. Haters saying she put him in the wrong light by saying it was an abrupt breakup. Ab bhai ye toh nhi bolegi na ki soch samjh ke baatchit krke breakup hua (she won't say we discussed and broke up) just to please people here."
Another fan reflected, "When #AnkitaLokhande was talking about #SushantSinghRajput I got so nostalgic, I remembered how they proposed on Jhalakdhiklaja then moved in together, then how Ankita got into depression after the breakup. I wish Sushant would never break up with her, he will at least be alive."
Sushant's Tragic Passing and Criticism Surrounding Ankita's Husband
Ankita Lokhande and Sushant Singh Rajput shared the screen in the popular ZeeTV series "Pavitra Rishta." Their on-screen romance blossomed into a real-life relationship, and they spent several years together before parting ways in 2016. Tragically, Sushant was discovered dead in his apartment in 2020.
In contrast, Ankita's husband, Vicky Jain, appears to be facing criticism for his behavior towards her, with many people noting that he doesn't treat her well. Even host Salman Khan has reportedly made comments regarding this.
Read more: Dhanashree was shown on Screen After Shreyas Hits a Six