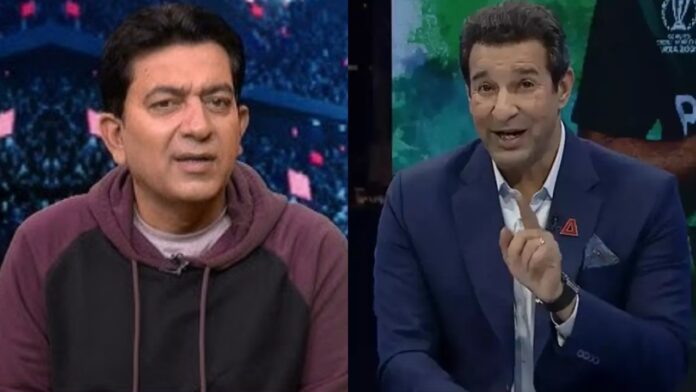 After former Pakistan cricketer Hasan Raza's contentious remarks regarding India receiving 'special balls' as a favour from the International Cricket Council (ICC) and the Board of Control for Cricket in India (BCCI) went viral, a multitude of reactions have emerged. Primarily, the statement has not only surprised fans but has also astonished former cricketers from across the border. Former Indian player Aakash Chopra characterised the comments as 'comical' and stated that they do not appear to align with the spirit of cricket in any way.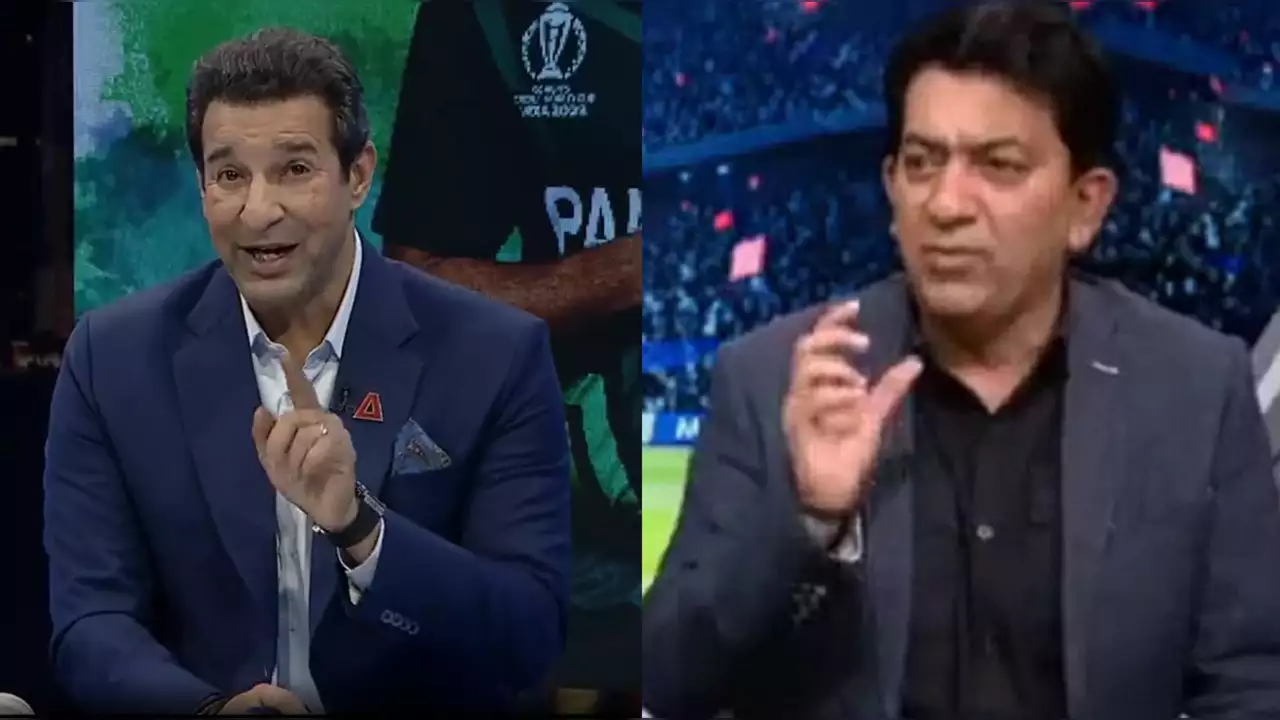 Pakistan cricket legend Wasim Akram, who boasts over 500 ODI wickets, offered an explanation regarding how umpires monitor the balls provided to the bowlers for their deliveries. However, he did not refrain from criticising Raza without explicitly mentioning his name. Akram expressed that individuals like Raza, who are of Pakistani origin, tarnish the reputation of the entire nation.
Wasim Akram firmly dismissed Hasan Raza's unfounded assertion that the Indian team employed distinct cricket balls in the 2023 ICC Men's Cricket World Cup. India's fast bowlers, in particular, have consistently demonstrated their prowess, making the tournament seem effortless with their impressive displays. Their most recent achievement was a dominant 302-run win against Sri Lanka, as the Sri Lankan squad was dismissed for a mere 55 runs while pursuing a daunting 358-run target.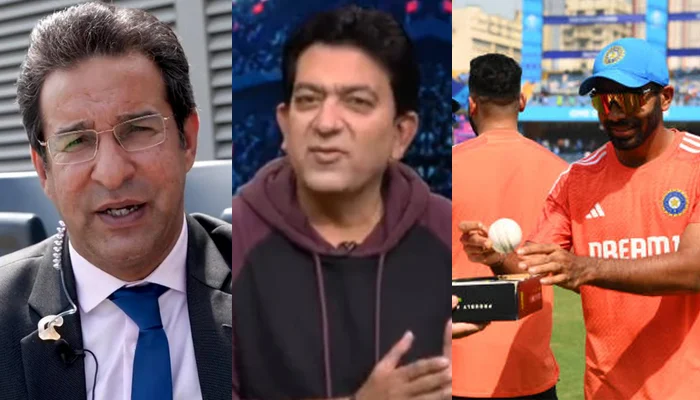 Speaking on A Sports, Wasim Akram responded by saying, "I've been following these claims for the past few days. I'd like to experience what these individuals are going through because it seems like they are not in the right state of mind. Their actions could lead to embarrassment and humiliation on a global scale." (Beizzati apni to karani hi karani, saadi bhi na karaawo poori duniya wich)
He went on to clarify the ball-handling procedure, explaining, "It's quite straightforward. The fourth umpire presents a box containing 12 balls. The team that wins the toss and chooses to bowl selects two balls from in front of the four umpires and the referee."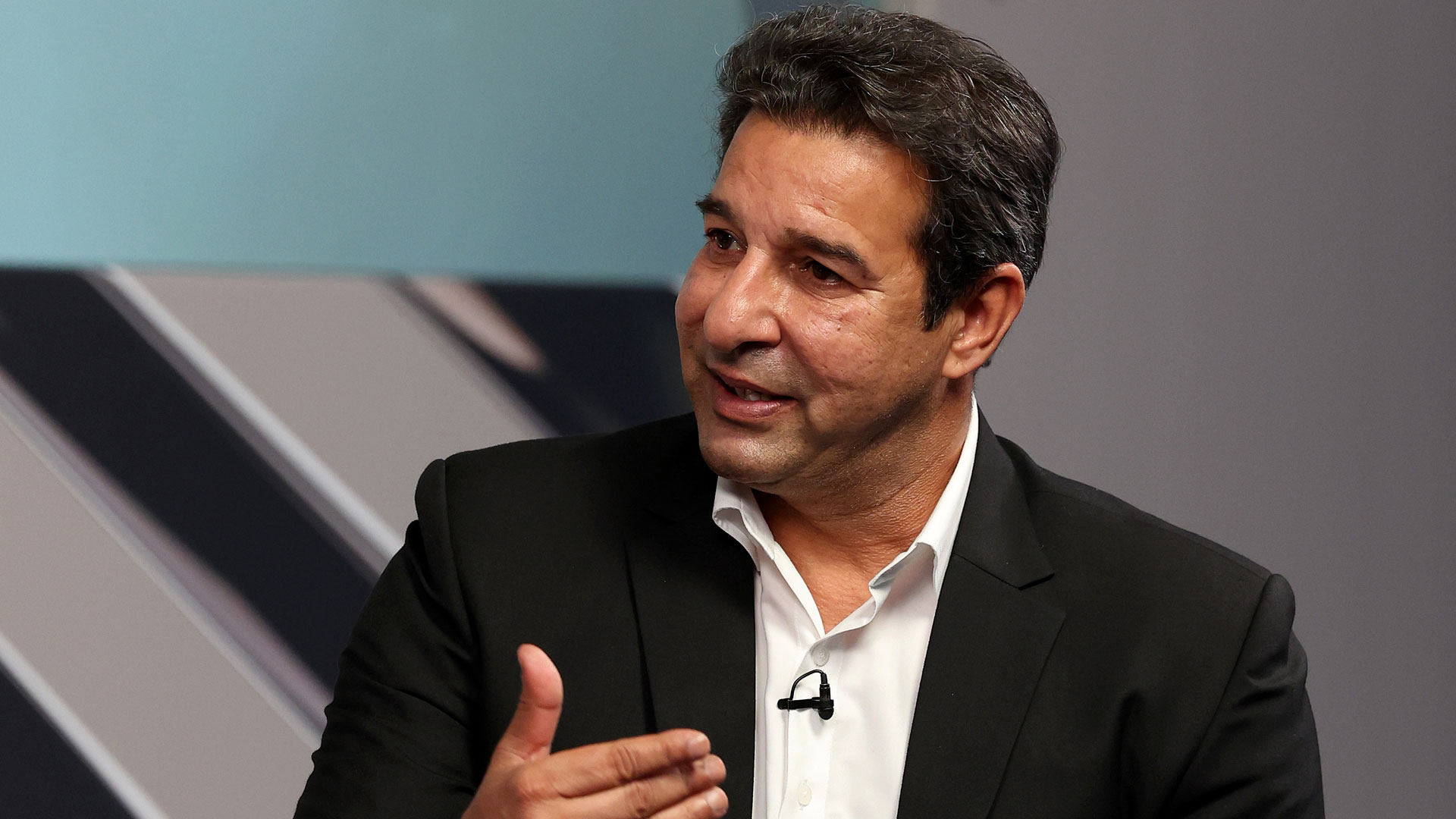 Akram elaborated, "The on-field umpire holds one ball in their right hand and the other in their left. The remaining balls are taken to the opposing team's dressing room in a box with several witnesses. The second team then selects two balls, which are subsequently presented to the on-field umpire, clearly indicating which team chose which. I don't know who comes up with such conspiracy theories."
Akram also suggested that instead of entertaining conspiracy theories, people should consider the possibility that these bowlers have honed their skills and deserve recognition.
What is the controversy?
Former Pakistan cricketer Hasan Raza has levied allegations against the Indian team, claiming that they engage in unfair tactics. Raza suggests that the ICC and the BCCI show preferential treatment to Indian bowlers by supplying them with unique cricket balls.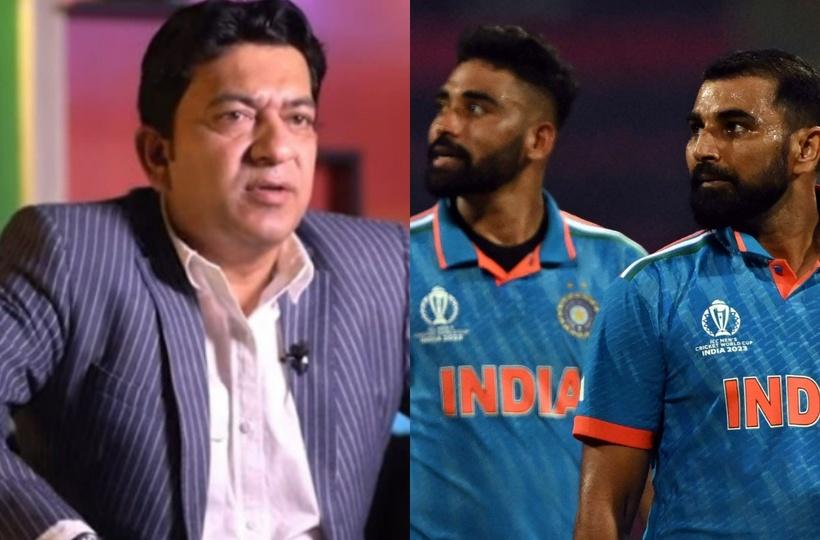 According to Raza, he said, "We've observed that when India is batting, their performance is outstanding, but when it's their turn to bowl, the ball starts behaving strangely. There have been 7-8 contentious DRS decisions that have favoured them. The way Siraj and Shami were swinging the ball, it seemed like the ICC or the BCCI might have provided them with altered and questionable balls during the second innings. It is imperative to conduct an investigation into the cricket ball. There could also be an additional layer of coating on the ball to enhance swing," as Raza conveyed to a Pakistani news channel, ABN.
Read more: Fan Asks Rohit 'World Cup is our, no?', Hitman reacts