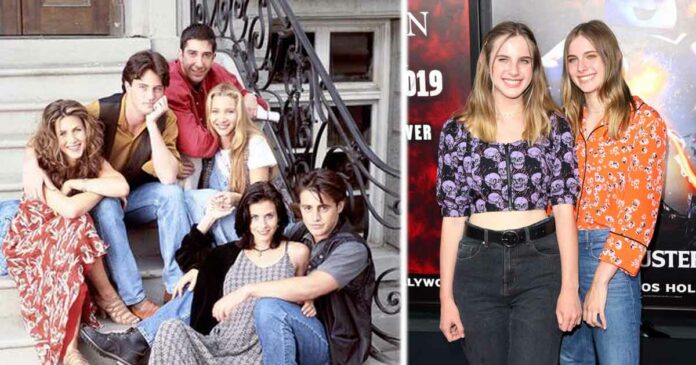 Friends sitcom was way too ahead of its time! It showed us the future of Motherhood. All the three girls in the show: Phoebe, Rachel and Monica, did not have kids the traditional way. The show has taught us to go beyond the norms of society and accept motherhood in every form possible because the ultimate result is always beautiful.
Phoebe gave birth to triplets through surrogacy, Rachel gave birth out of the wedlock to raise her child as a single mother and unfortunately for Monica she had to turn towards Adoption as her uterus was considered hostile by the doctors. Apart from that, Ross had a child out of a failed marriage. So all these suggest that Friends was quite advanced and it showed us motherhood in all ways it could. We really think it's something to celebrate because Friends was not only about fun and comedy, rather it taught us a lot and helped us see life differently.
But have you ever wondered who were those kids and how do they look now? Well, we have tracked down all the kids from the show and captured their current looks in this article. You will not recognise most of them and will be shocked by looking at them now. In case if you watched the show recently then the pics would come as a great shocker for you as the kids are now grown-ups! Also, you would be shocked to know what they are doing now. So let's begin!
Ben Geller, Son of Ross Geller With Carol
Did you know the fact that the character of Ben was played by 4 kids in total! Yes, there were 4 kids who played the part of Ben and yet we didn't see that! To start with, the infant Ben was played by Michael Gunderson who made appearance in season 2. He was later replaced by twin toddlers Charles Thomas Allen and John Christopher Allen in Season three to five but they too didn't make a career in acting after Friends.
The final part of Ben where he has become mischievous was played by Cole Sprouse. He is the one who stayed in the acting business and has made a great career. After Friends, Cole appeared in Disney Channel's sitcom, The Suite Life of Zack and Cody from 2005 to 2008. He played the part of Cody and Jack was played by his Twin brother, Dylan. Later after the show, he was also part of the spin-off named The Suite Life on Deck until 2011. But today in 2020 he is a grown-up and looks completely different from what we remember of him from Friends.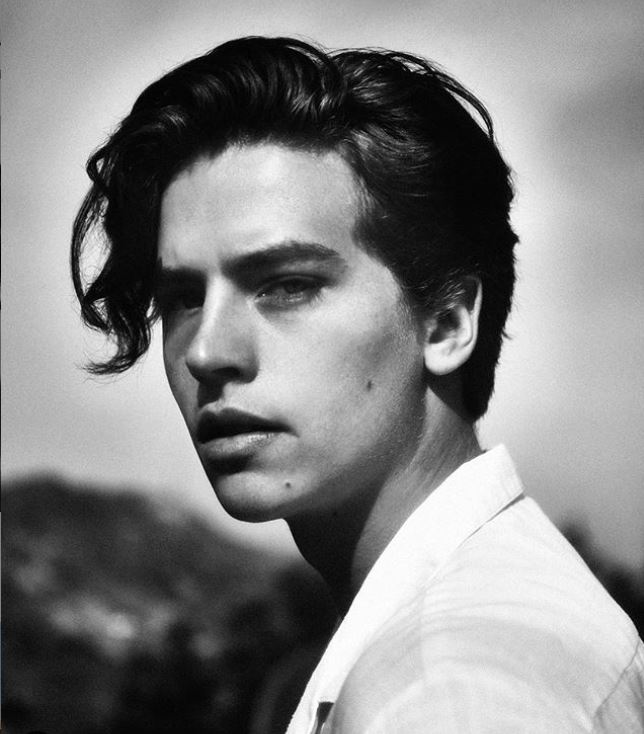 If you have seen Riverdale then you might have noticed Ben over there too. He surely has grown up from what we remember from Friends but he has grown up the right way. Now we are looking at a handsome lad who can make girls go crazy for her!
If you wish to follow him on Instagram: Here's the link to Cole Sprouse's Instagram Page
Leslie Buffay, Chandler Buffay, Frank Buffay Jr. Jr. – Phoebe's Triplets
Phoebe had a great time being pregnant and she was really dangerous with her hormones talking during that period. She acted as a surrogate mother for her brother Frank Jr. Anyways, all the pain was worth it when we saw the three kids in their life. The kids were cute though tough to manage. Phoebe's brother was so exhausted with those kids but loved all of them and why not, when they are so adorable!
In the episode, 'The One With Joey's Porsche', we see them as little kids draped in their diapers. So how do they look now?
Well, the adorable kids are no more kids. They have grown up and now they look better than we can ever imagine. You would be amazed to know that the triplets were actually played by quadruplets: Alexis, Cole, Justin and Paul Cimoch. In the picture below you can see them at their graduation in 2017.
Again we see the triplets in the episode named 'The One Where Ross Is Fine' where Dante Pastula acts as Frank Buffay Jr. Jr., Sierra Marcoux plays the part of Chandler, and Allisyn Ashley Arm plays the role of Leslie.
Out of the three kids, Pastula continued his journey and appeared in 'The Polar Express' (2004) as a little boy, Moshe in Ablution (2007) and also appeared as a kid, in the end credits of the movie, Arctic Tale(2007).
Allisyn Ashley Arm is now an American actress, writer, artist, and director as well. She is best known for her part in "Sonny with a Chance" as Zora Lancaster and was also a part in its spin-off named, "So Random!" and Heather on NBC's "A.P. Bio". In total, she is a part of more than 30 films and web series.
After Friends, Sierra Marcoux was seen thrice in the following: "The Poughkeepsie Tapes" as Jennifer Gorman in 2007, "Ablution" as Rivka in 2007 and she also played Sally in "He's a Bully, Charlie Brown" (2006).
Emma Geller Green – Daughter Of Rachel And Ross
Emma was a cute little girl in the show who loved taking long naps even on her birthday. You surely remember the episode where the six Friends were waiting to celebrate Emma's birthday but she was busy napping. And Rachel insisted that instead of waking her up they shoot videos for her which she can enjoy once she is a grown-up. Chandler had a hilarious dialogue which he said in his own sarcastic tone, "Hi Emma, it's the year 2020. Are you still enjoying your nap?"
Turns out, Emma did wake up from her nap and replied to her Uncle Chandler. She took to Instagram to reply and people really enjoyed it. She also posted her pic with the reply and some Instagram users couldn't help saying she had striking similarities to Rachel Green!
Actually, Emma was played by two little girls, Noelle and Cali Sheldon. It's obvious that you couldn't figure out how and when these two girls interchanged the role. Even today, it's hard to tell the difference! But we managed to bring both her Instagram Accounts for you to follow. You have already seen Noelle replying to Chandler and now have a look at the equally beautiful Cali Sheldon:
Noelle Sheldon has done many short films, appeared in a few TV Series and more. Recently in 2019, she appeared in "Us" to play the part of Lindsey Tyler / Nix. She also appeared in "Life" Tv Series as Darcy Gibney in 2007.
Even Cali Sheldon appeared as Becca Tyler / Io in "US" in 2019. She was also a part of "Life" Tv Series as Darcy Gibney. It seems the two girls go along for all the interviews! Anyways they have grown up to be so beautiful and even more adorable than they were as kids.
Jack and Erica Bing – Monica and Chandler's Adopted Kids
These two kids didn't have much role in the series and unfortunately, if you are wondering who these kids were, then we are sorry to say that we can't tell that yet. There's not much info on these two as they were played by sets of many twins. The show didn't credit the kids on the show so it makes really difficult for us to identify them. Even Friends Wiki Fandom has not listed the names of the babies who portrayed Jack and Erica.
But there's a fun fact related to the babies. The scene where the babies were born, Jack was played by a baby girl! It's a matter of identity crisis for the poor child! Anyways, CHandler and Monica would have been really great parents but we couldn't witness that on the show. Such a pity for us!
Mackenzie – the young girl at the house that Monica and Chandler bought.
Here's the smarty pant from the show! Mackenzie did not play a major role in the show but her appearance was hilarious. She tricked Monica and Chandler to believe that the house they were about to buy was haunted. And smartly overpowered Joey. At around 10 Dakota Fanning played the part and nailed it hard.
Dakota is very well known in movies and has some great ones in her portfolio! She did movies like Man on Fire alongside Denzel Washington, The Twilight Saga, Charlotte's web, The Runaways and more. In 2019, Dakota portrayed criminal Squeaky Fromme, best known as the Manson girl in Quentin Tarantino's movie Once Upon a Time in Hollywood alongside Brad Pitt, Margot Robbie and Leonardo DiCaprio, Tim Roth, Kurt Russell, and Al Pacino.
Owen – The Child Whom Chandler His Cracked Adoption News
Accepting the fact of adoption is sometimes difficult for kids and on top of it, if it comes from some random stranger then it becomes even more difficult. In Friends. we see Chandler cracking the news of Owen's adoption to him in a very unpleasant way.
You might have seen the child even after Friends in Spy Kids. The current news state that he is engaged to Meghan Trainor. Well, Owen was played by Daryl Sabara who has grown up to be a handsome man now.