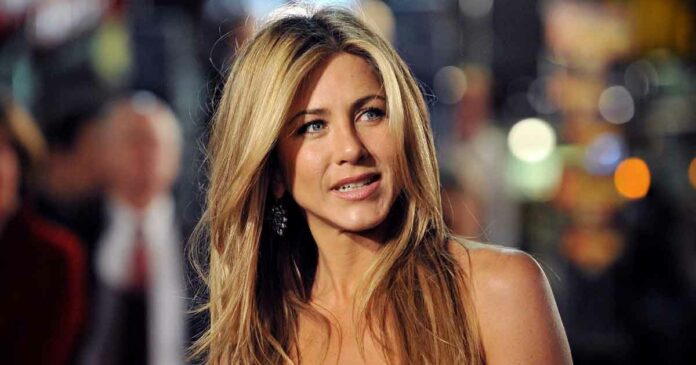 Jennifer Aniston played Rachel Green in friends and turns out they shared a lot of similarities other than awesome dressing sense. When it comes to dating then we can say both of them have dated colleagues (you remember Tag from Friends right?). What was shown on screen is known by all, but behind the screen, there were couples you can never think of.
You won't be surprised to know that Rachel in Friends had dated a total of 10 characters but what about Jennifer Aniston? How many of her co-stars from Friends did she date while the shooting was on? We are about to reveal the information soon. But before revealing here's a disclaimer, there's nothing wrong with dating co-stars. While shooting together and that too in a set like Friends, where the environment is no less than a family, it's obvious to feel connected and find someone special.
So here begins our compilation where we have listed the characters from Friends whom Jennifer dated in real life. Try to locate any similarity or type if you can. If you crack it and you have the qualities she craves for, then maybe you too can try your luck. Or atleast let us know so that we poor creatures can be happy with false expectations!
Jennifer And Tate Donovan
Rachel fell for Joshua in Friends but it was not the first time for Jennifer to do so. Jennifer and Tate Donovan, the man who played Joshua, were dating from 1995 to 1998. They were even briefly engaged towards the end of their relationship. Out of many boyfriend goals we know one that Tate completed by gifting her a puppy on Valentine's Day, they named it Enzo.
Sadly they had to break up and it was not a good experience. It's said that Donovan landed in Friends show because of Aniston but by the time they were to shoot together, they had already broken up. It must have been really hard for both of them to act together after having a fresh real-life breakup.
For those who don't remember, in the show, after getting a job at Bloomingdale's it was a hard time for Rachel to survive there and she almost decided to quit. But, Joshua became a reason for her to stay because she fell for him. Their chemistry was going well but Rachel's desperation to take things fast caused them to fall apart.
Jennifer And Paul Rudd
Jennifer dated Paul Rudd in 1998 and this happened while they were filming for the movie, The Object of My Affection. We are not quite sure whether the makers of Friends liked to bring in characters who had a history with Aniston or was it just coincidence? Paul was introduced in Friends as Mike, who was Phoebe's husband eventually.
Mike was looped in the storyline of Friends in the year 2012 and surprisingly things were not so awkward between Jennifer and Paul. As it turns out, they managed to stay good friends even after breaking up. Don't be surprised to see the duo cast in many other projects as they managed to be cool and compiled always.
They were cast together as a couple in Wanderlust in the year 2012. In an interview, they were asked if it was weird for them to kiss on screen since they had a history in real life. To this Aniston wittily replied, "Nah. I've kissed him for years," and Paul couldn't stay behind from adding, "we've made out for decades."
Jennifer And Brad Pitt
We have all heard about this couple and know a lot already about them. Well, the time when Brad made an appearance on Friends, they were married already. However, the storyline in Friends was quite contrasting making it amusing and interesting.
They met in the year 1998 and their story took time to flourish and eventually turned into marriage. The couple was married for five years from 2000 to 2005 until they finally broke up, and we already know the reason why. Their story just makes us wonder if love for ages really exists! If a couple so beautiful and loving can get separated then where's true love?
Jennifer And Matthew Perry
Matthew Perry and Courteney Cox made history on TV and seem like a perfect couple! But did you ever picture Chandler and Rachel together? Will they ever look like a good couple? There was a fantasy episode where Rachel was somewhat close to Chandler even more than just friends. So did you like the idea of the two being together?
As it turns out there were rumors about Jennifer Aniston and Matthew Perry dating after the show ended and two years passed by. We don't know for sure if rumors were correct or just baseless. But some people still believe that the two had a fling in 2006.