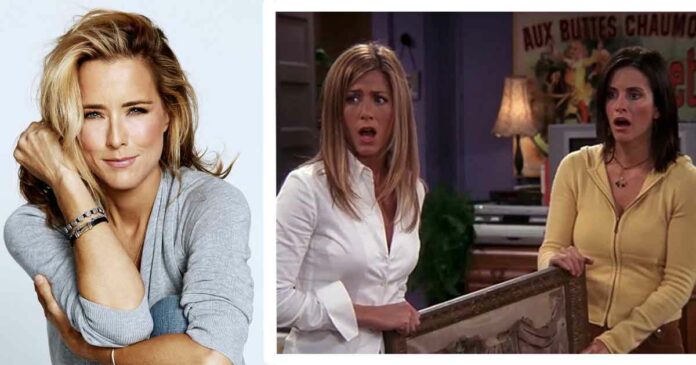 It's been 26 years of the iconic TV Show "F.R.I.E.N.D.S". By now we already know it is more than just a TV Show at least for many of us. The show is a classic in the history of American comedies. And has a huge fanbase not just in America but in many other countries in the world too. If we look closely, it is a mixture of many genres such as friendship, romance, comedy, drama, and that makes this show even more fun to watch. It's one-of-a-kind tv shows which you can re-watch as many times as you wish to, and you will still find it amusing every Nth time. One of the many reasons why we admire the show so much is because it co-relates to many day-to-day happenings in our life. And of course, another reason is undoubtedly the cast.
The six characters Chandler, Monica, Ross, Rachel, Phoebe, and Joey were all acclaimed on the same level. It has been really hard for all the fans to choose their favorite character as all the characters were equally funny, lovable, and dramatic. Well, all credit goes to the ones who played these roles (Matthew Perry, Courteney Cox, David Schwimmer, Jennifer Aniston, Lisa Kudrow, and Matt LeBlanc).
Imagine how it would have been watching some other actors playing the part of the six characters. Now if we even think of it, we can imagine nothing but a mess! But back in time, the creators might have cast someone else in place the cast we know. In many instances, they almost made their mind to cast some other person, but fate played it well and saved us.
Just to give you an idea of how things would have been if the cast would have changed, here's a short video:
I am not saying the video is bad rather they did really well. I appreciate the way they have recreated the episode. But in the words of Ross Geller, 'they are not them' and the girl in the green dress, 'she is not Rachel'!
Here are some of the actors who almost took the role of our beloved cast from FRIENDS.
Ellen DeGeneres as Phoebe Buffay.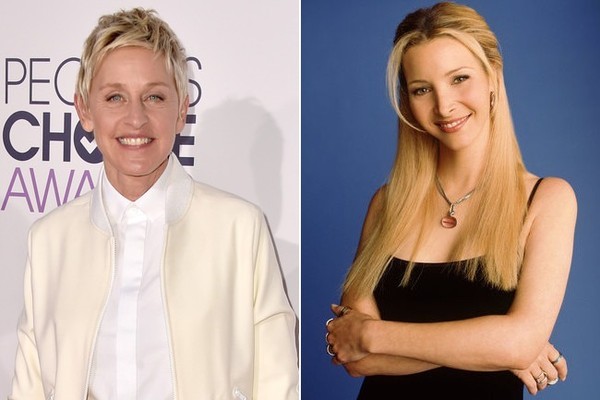 Ellen was initially offered the role of Phoebe Buffay which was played by Lisa Kudrow. Apparently, she turned the offer down but as we all know that hardly hurt her. She is really successful in hosting her TV show and I guess she loves it better because she hasn't spared any of the hot celebrities.
Personally, in my opinion, I don't think anyone else could have played the part of Phoebe Buffay as wonderfully as Lisa Kudrow. Phoebe is one such character who is unique. It requires more than just acting to achieve such a level of craziness that is adorable as well.
Leah Remini as Monica Geller.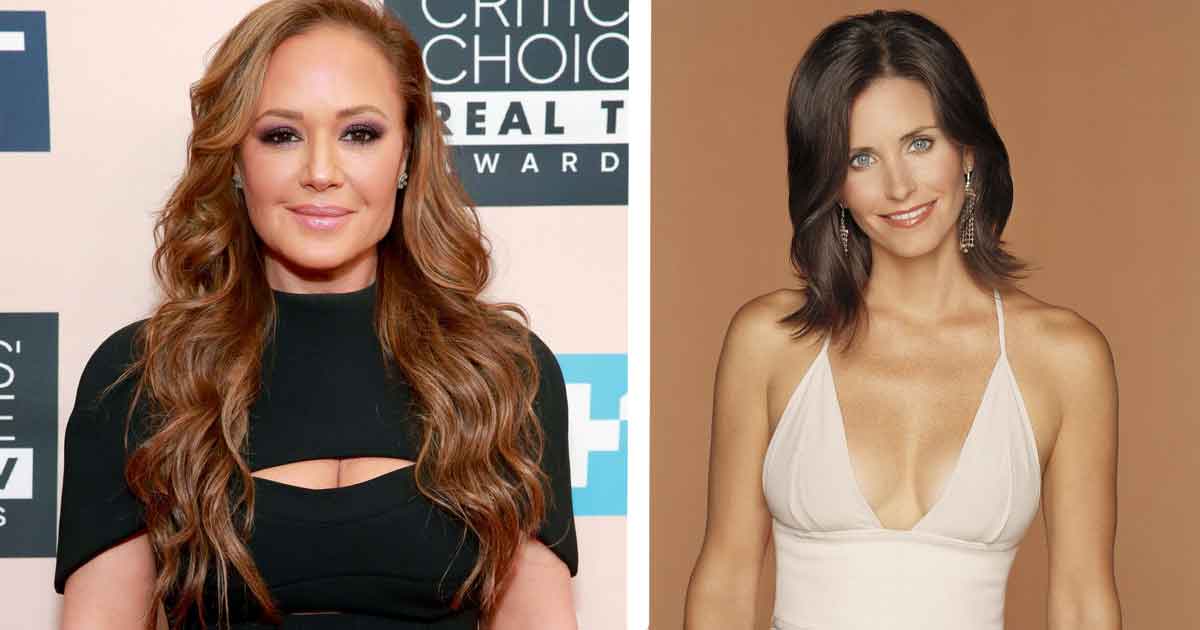 Leah who starred in King of Queens auditioned for the role of Monica Geller which was ultimately played by Courteney Cox. Don't be surprised to know that she made it to the final rounds of the audition but then Courteney came in after rejecting the role of Rachel Green.
Though she didn't get the part of Monica, we have seen her in Friends already. She was the first girl who showed us Joey's lovely and caring side. She was the pregnant lady "The one with the Birth" where she was alone during her pregnancy and Joey helped her all through it.
Here's a clip from the episode:
Jon Favreau as Chandler Bing.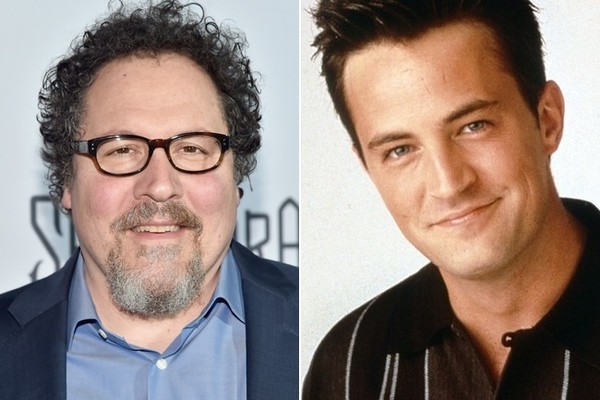 Can we really imagine anyone other than Matthew Perry playing the role of "Chandler", the funniest guy in the group? Well, the directors had someone in mind. Jon was offered the role of Chandler Bing by the directors but fortunately, he turned it down. He is an actor and a director as well and most of the Friends Fans recognize him as Monica's Ex-boyfriend who was rich as hell. Many of us also know him as "Happy Hogan" in The Avengers. Though he is a great actor, we prefer Matthew over him for the part of Chandler.
Tea Leoni as Rachel Green.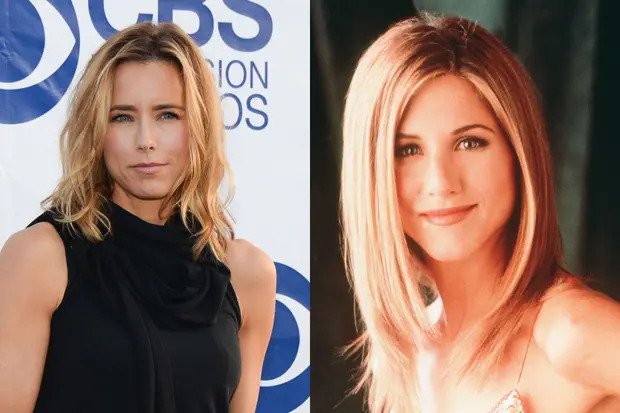 Tea was firmly considered the perfect choice for playing the role of Rachel Green by the Producers. Apparently, she turned down the offer to do another TV show named "The Naked Truth". However, the show did not turn out to be a successful one as was canceled during its third season. Anyways, she has already made her name in Hollywood even without being in Friends.
We know she is hot, but Jennifer has a special place in our hearts now.
Courteney Cox as Rachel Green.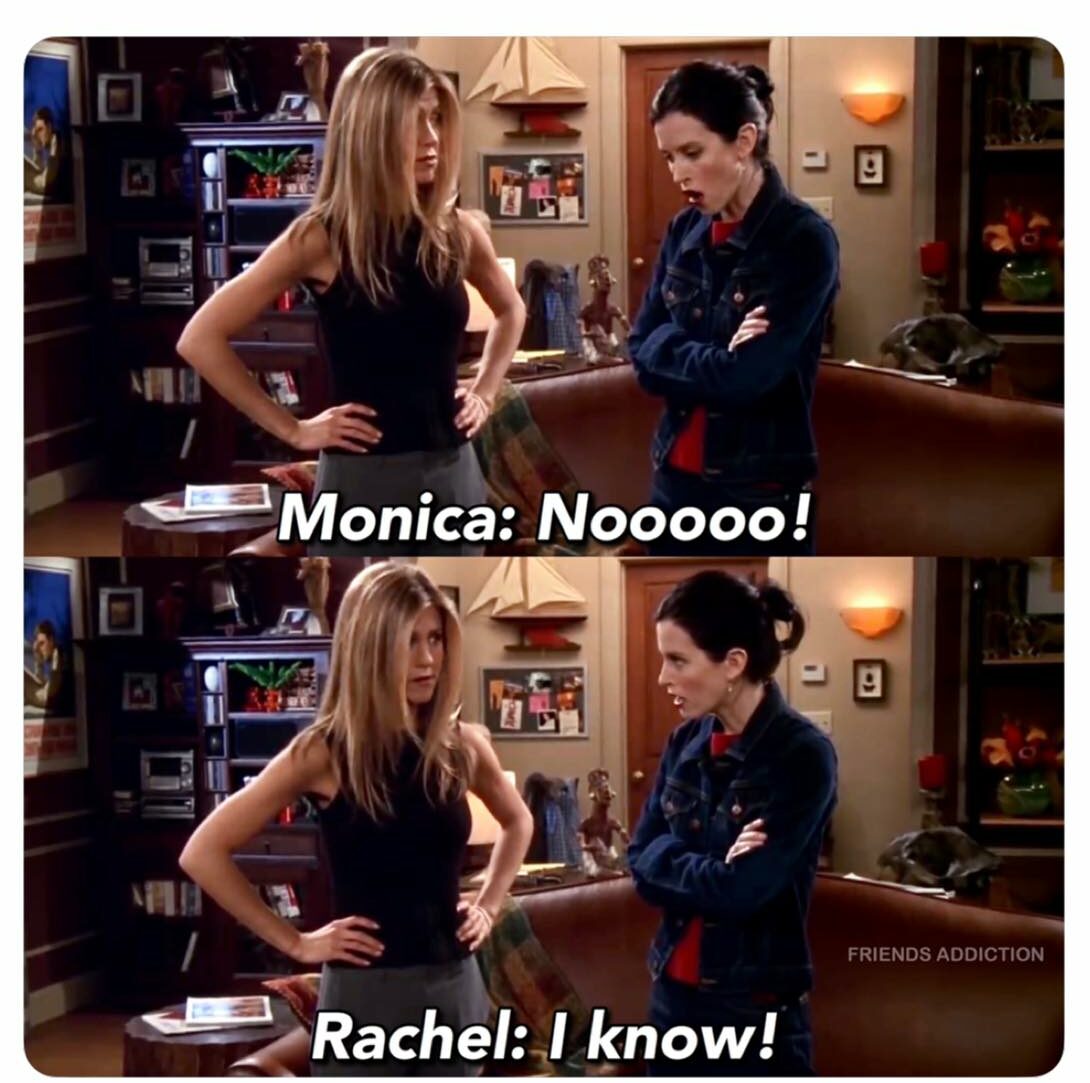 Yes, you guys read that right. Believe me, I was surprised too! I mean imagine Courteney playing the role of Rachel who is the exact opposite of Monica. The show creators themselves offered the role of Rachel to Courteney first. But Courteney was the one who insisted on auditioning for the role of Monica as she wanted a strong female character. Maybe somewhere deep inside she already knew she could play the role of Monica beautifully and rock it once and forever!
Eric McCormack as Ross Geller.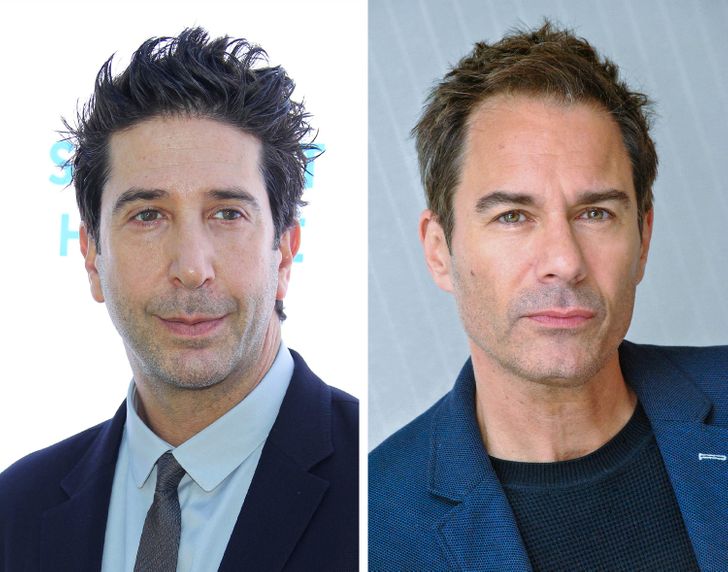 Eric auditioned for the role of Ross Geller before playing his life's most successful role on Will and Grace. The creators mentioned that he was very close to getting that role but couldn't get it. Moreover, it's a known fact that the writers had David Schwimmer in mind while writing the character Ross. So if David is available to play Ross then why would they take someone else?
Hank Azaria as Joey Tribbiani.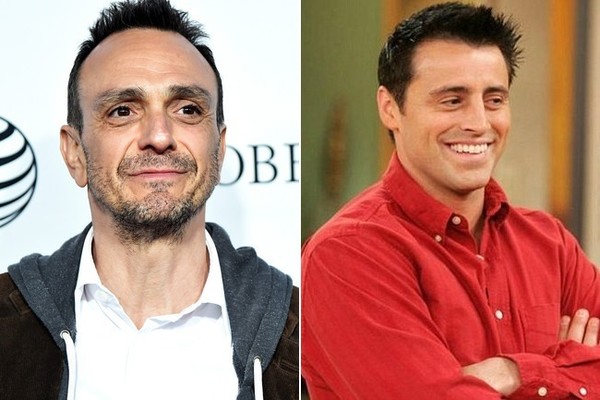 Remember David? The scientist guy who almost proposed to Phoebe. Yeah, it turns out he genuinely wanted to get a hold of the role of Joey Tribbiani. He has starred in many famous movies but this was a role which he without a doubt wanted to do. He auditioned for the role and got rejected. Even after getting rejected he asked the casting directors to give him a second chance and got rejected again. Hard luck! But I must say I really liked his role as David.
Honestly, we can never imagine anyone else playing the roles of these evergreen characters. They are not just actors they have become our life and love. There's no one in the world to replace those six people from our memories and hearts.