Name a more versatile actor in Hollywood than Will Smith and I will wait. This phenomenal superstar has delivered some excellent movies that will stay with us and get praised for a long time to come. He has explored a variety of genres that no one has ever dared to venture into. And every time he has transformed himself into a completely new person that blends perfectly with the character. And that's not all, some sources say, he's an unexpectedly humble person in real life. If you have not watched any of his fantastic movies, then now's the time.
Here is a list of 15 brilliant films by Will Smith that you ought to watch.
1) Six Degrees Of Separation (1993)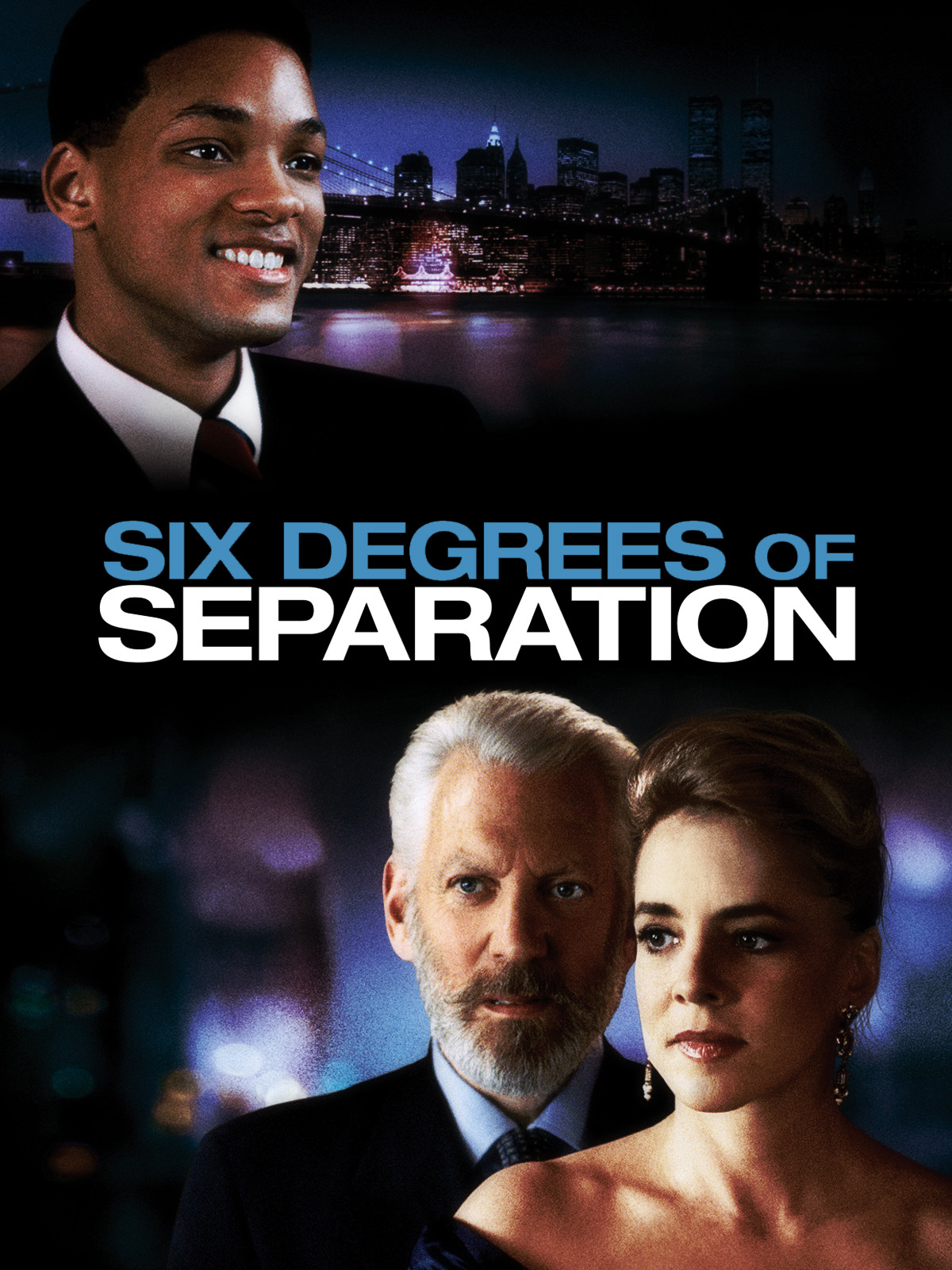 Still a struggling actor at that time, this film proved that Will Smith has enough potential to rise and become the next superstar he now is. He plays a con man that deceives and loots the rich people by convincing them that he's the son of famous actor Sidney Poitier. You can't help getting swayed by Will Smith's charms. Watch it for a great twist in the end.
IMDb: 6.8/10
Watch On: Prime Video, Hulu
Genre: Comedy, Drama, Mystery
2) Bad Boys (1995)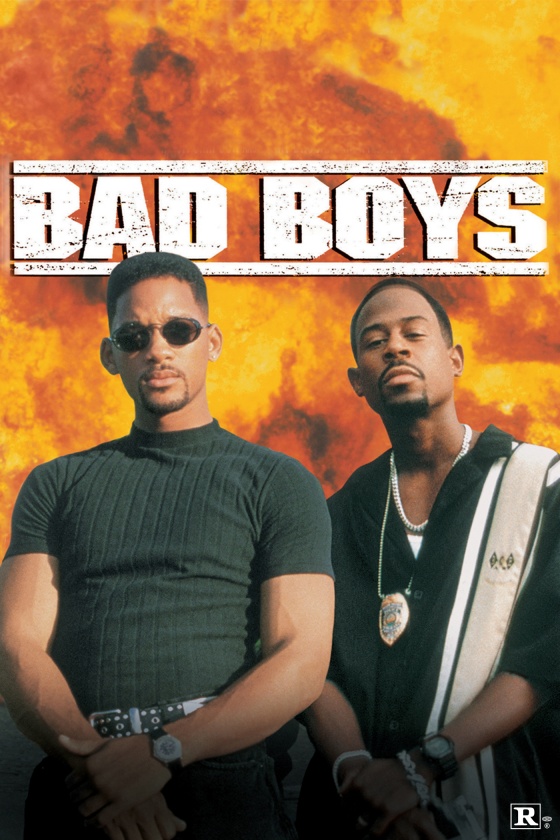 Will Smith's flair for action roles probably started with this film. In this action-comedy, Smith, paired with another talented actor Martin Lawrence takes on the roles of detectives who are on the mission to safeguard a murder witness and procure stolen heroin worth 100 million. Don't miss the dark humor mixed in between the punches.
IMDb: 6.9/10
Watch On: Netflix, Prime Video
Genre: Action, Comedy, Prime
3) Independence Day (1996)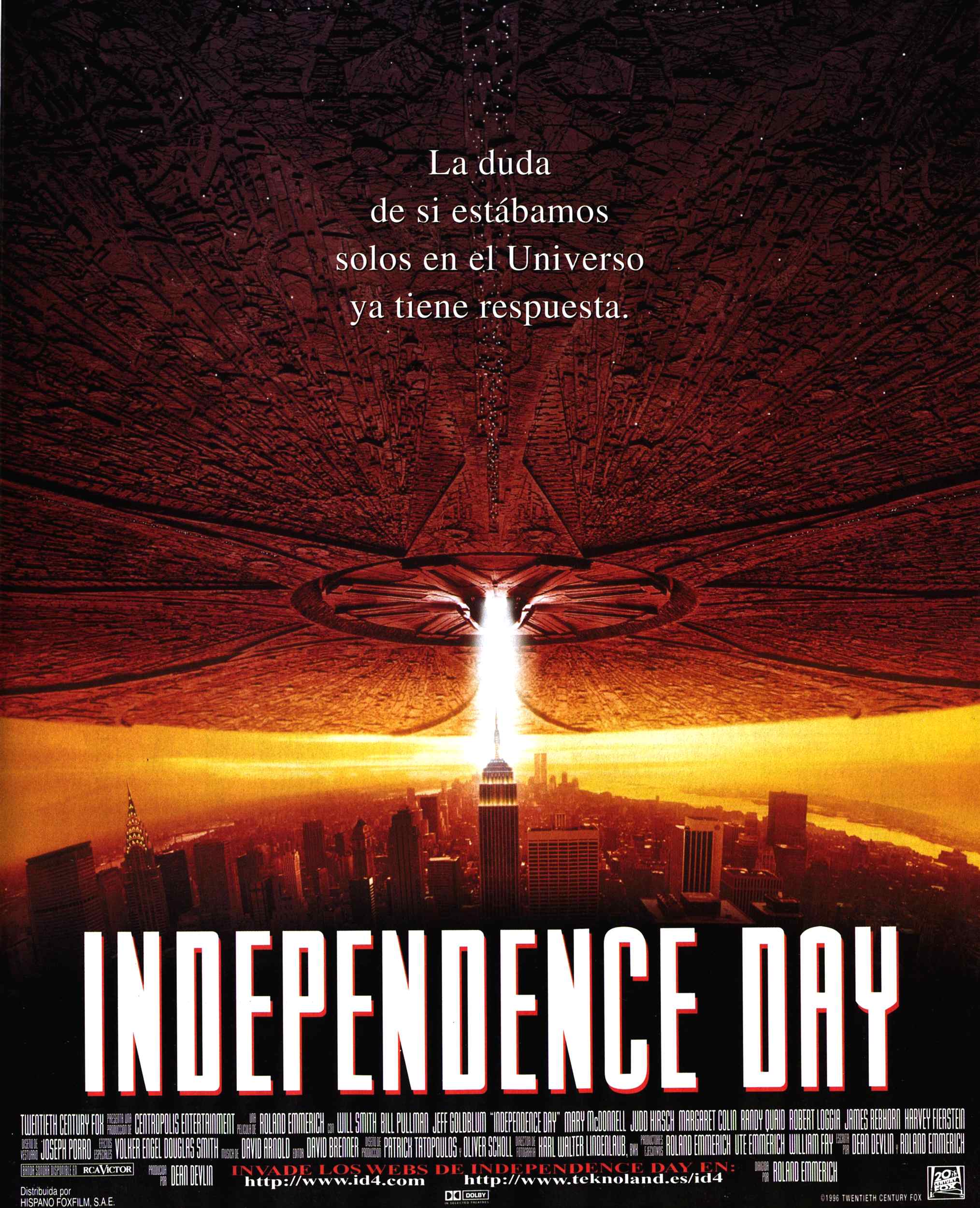 No doubt, Independence Day enhanced Smith's obsession with aliens. A box office blockbuster, this science fiction film deals with extraterrestrials who have captured and attacked the Earth. Here Will Smith is the savior of humankind. The film bagged the Academy Award for Best Visual Effects while Smith became a hero to everyone.
IMDb: 7/10
Watch On: HBO Max, Hotstar
Genre: Action, Adventure, Sci-Fi
4) Men In Black (1997)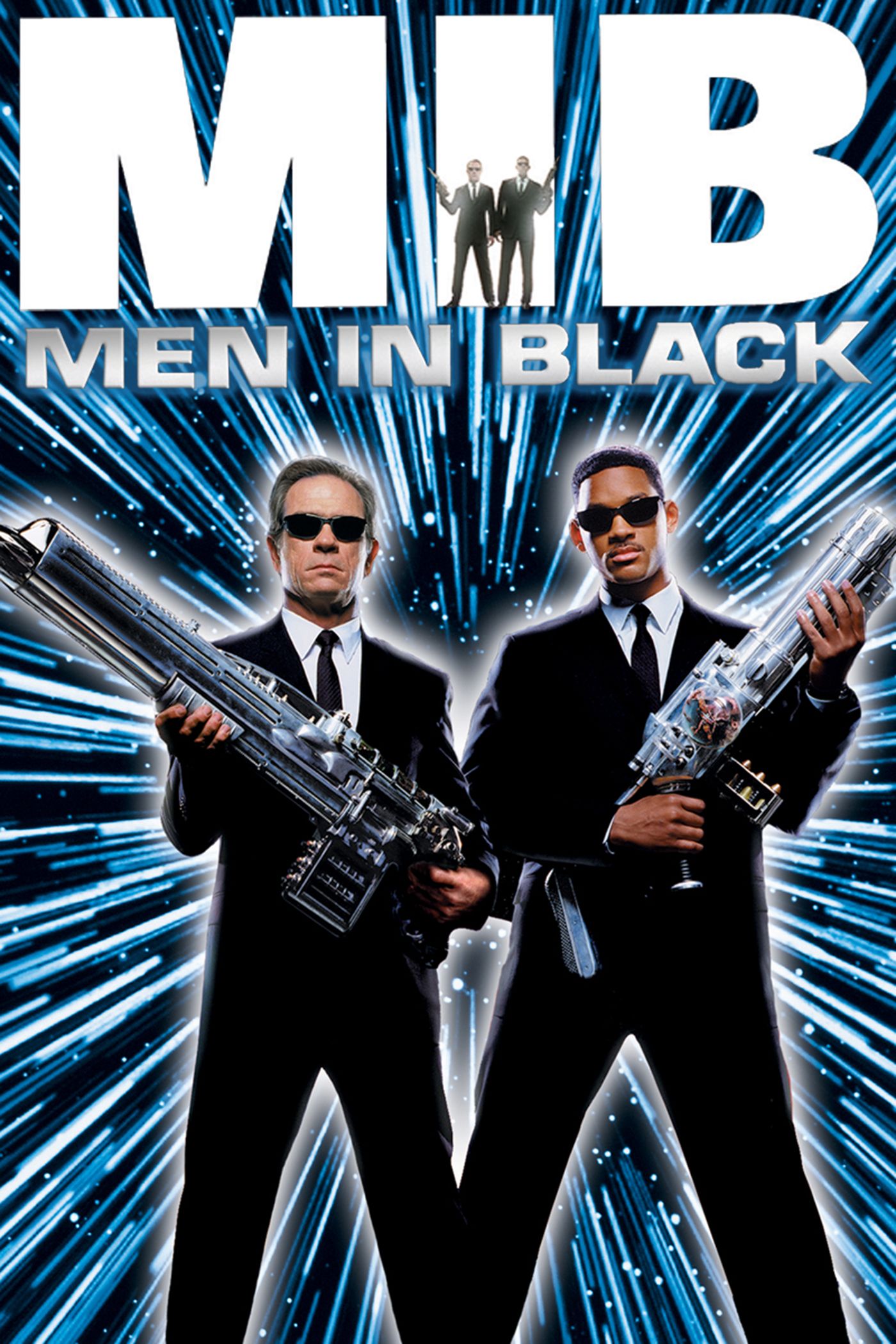 Yes, some parts of this sci-fi action movie are pretty dumb but such is Will Smith's charisma that you find yourself laughing at those silly scenes as well. The plot revolves around two secret undercover alien detectives who monitor extraterrestrial activity in society. It's funny, smart, witty, and also extraordinarily strange. You watch it and ask yourself, " How does Will Smith make it look so normal? " Well, we too ask the same question.
IMDB: 7.3/10
Watch On: Netflix, Prime Video
Genre: Action, Adventure, Comedy
5) Enemy Of The State (1998)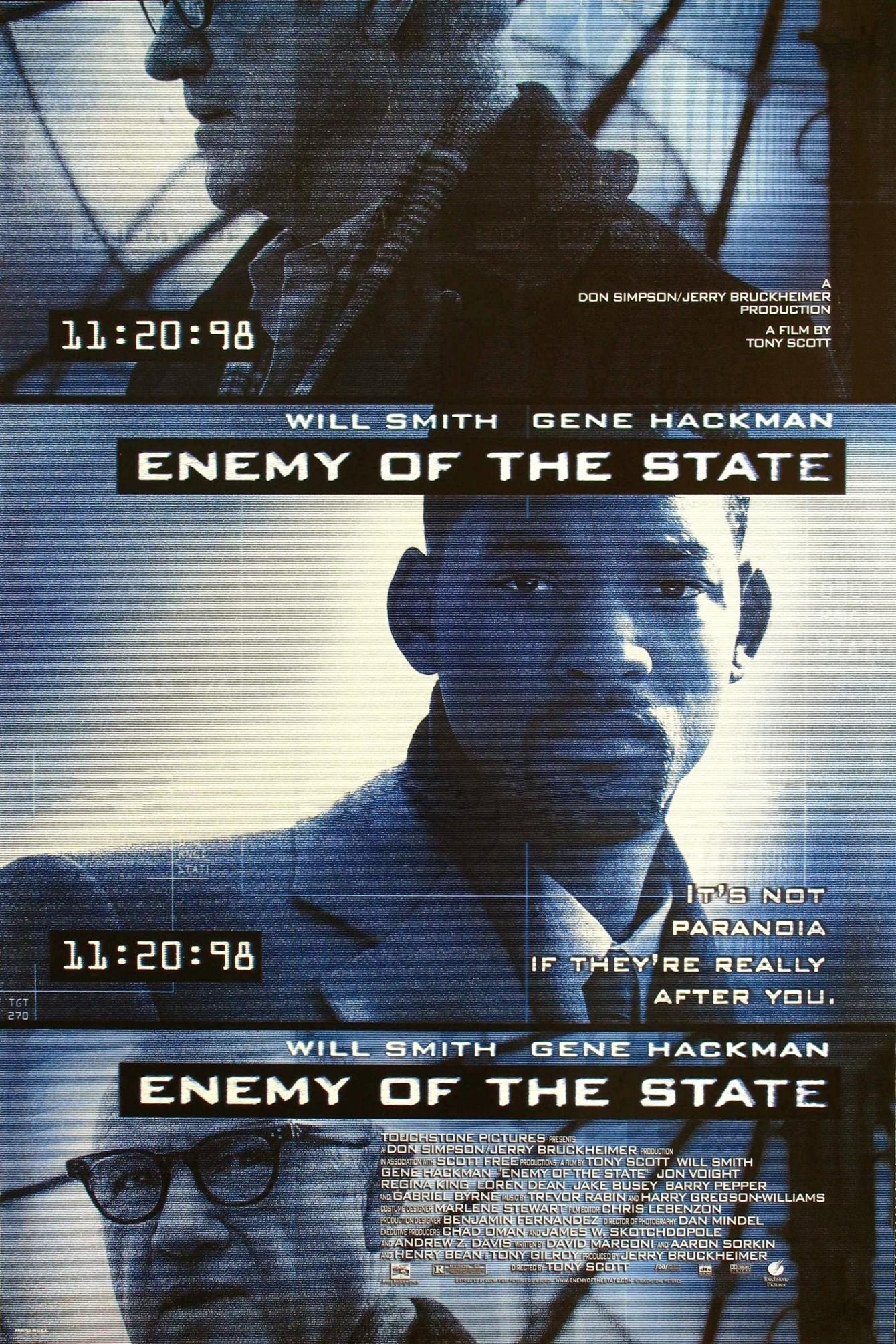 Perhaps one of the most real films ever made. It even shows the secret plannings and plottings by the government, which ultimately results in the suffering of common men. Will Smith here plays a lawyer supporting morality over everything else with a determination to unmask the wrongdoings of the NSA agents. If only every state had someone as loyal as Smith's character, Robert Clayton Dean, then crimes would have been nothing but a nightmare.
IMDB: 7.3/10
Watch On: Hotstar
Genre: Action, Thriller
6) Ali (2001)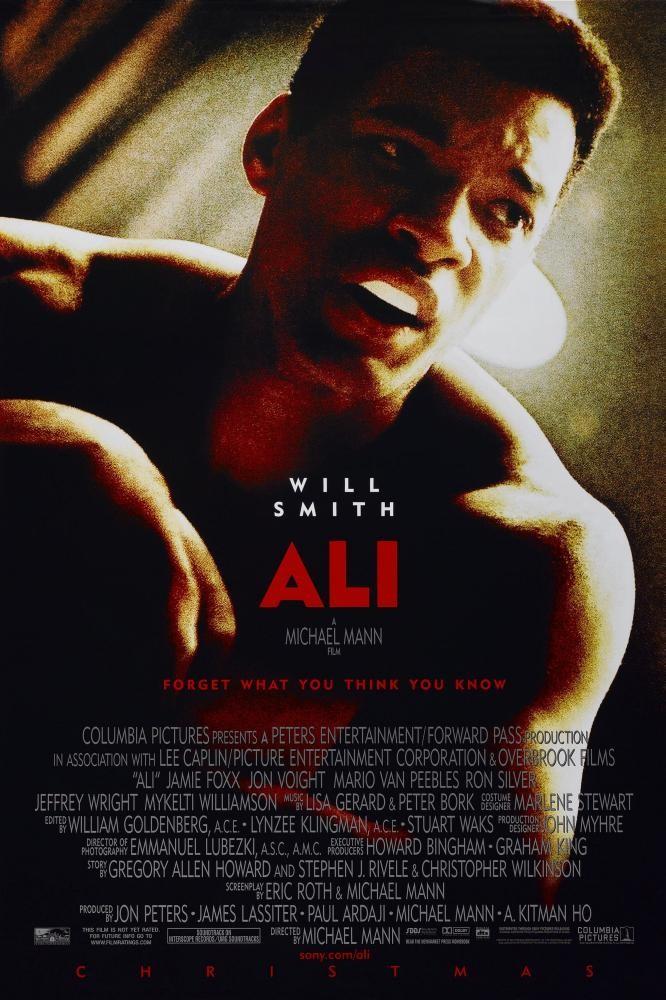 This biopic on the world's renowned boxer, Muhammad Ali was so challenging for Smith that he refused to play the leading role in the film. But, encouraged by Muhammad Ali himself, he took up the part and gave full justice to Ali's character, with not an ounce of mistake. Will's astounding performance finely depicts the life of the boxer who was involved in political agitation upon his comment on the Vietnam War and who shocking transitioned into a Muslim. This role garnered Smith an Oscar nomination as expected. Hats off to his acting skills!
IMDB: 6.8/10
Watch On: Prime Video
Genre: Biography, Drama, Sport
7) I, Robot (2004)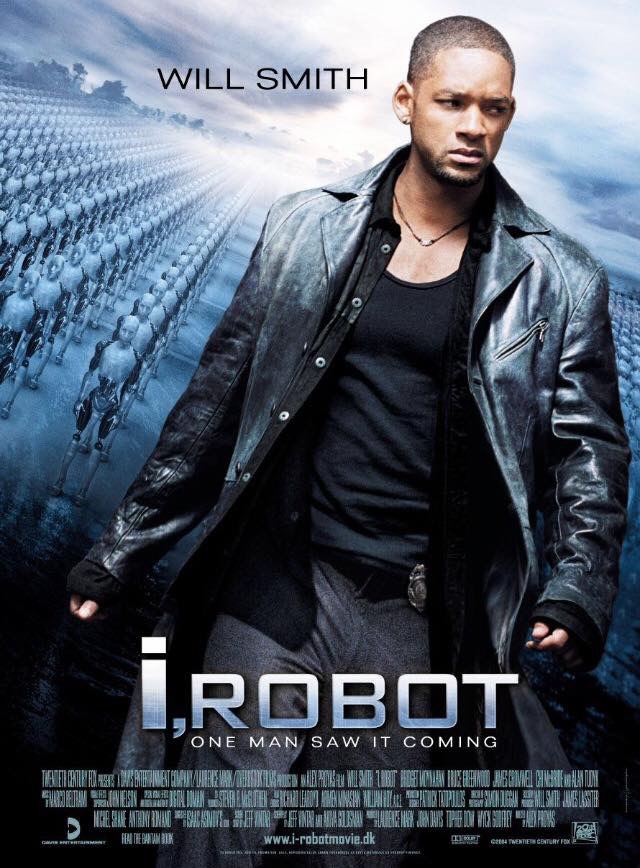 The plot's from a near future where robots cater to humans. Will Smith's character, Del Spooner, comes to know about the danger these mechanical beings possess and the harm they can unleash on mankind. A little over the top no doubt but then again, when there's Will in the picture even the most bizarre scenes somehow make complete sense. Give this movie a watch for Will Smith's noteworthy performance.
IMDB: 7.1/10
Watch On: Netflix
Genre: Action, Mystery, Sci-Fi
8) Hitch (2005)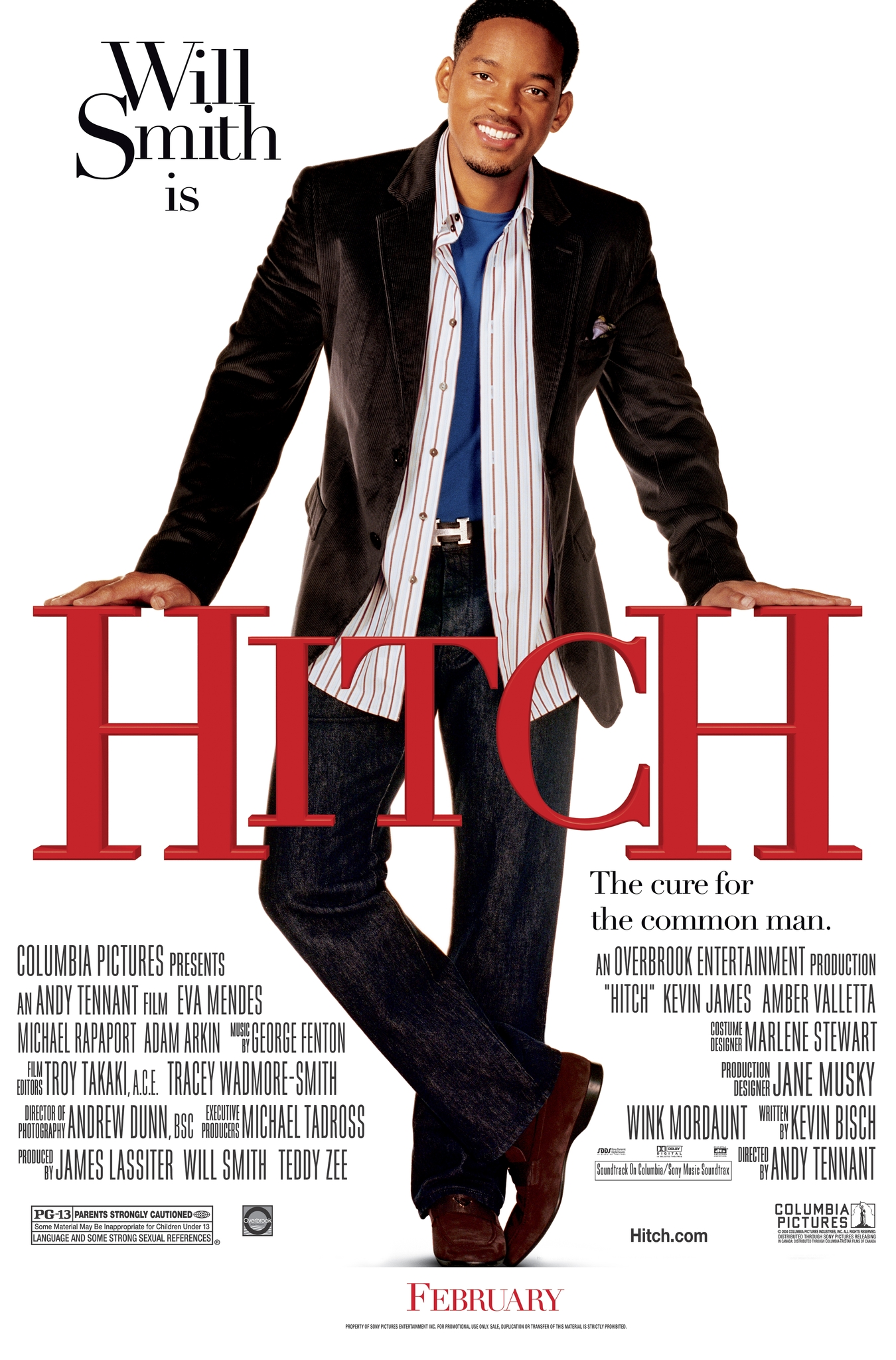 By the end of the movie, You will fall in love with Smith. Who knew, this action star can turn out to be so romantic? He plays Alex, who's a love adviser, guiding his clients into winning over the person they admire. But, when he falls for a woman, does he follow his own preachings? Watch this feel-good rom-com to find out. Also, let your hearts melt by watching Smith's million-dollar smile!
IMDB: 6.6/10
Watch On: Sony Liv
Genre: Comedy, Romance
9) The Pursuit Of Happyness (2006)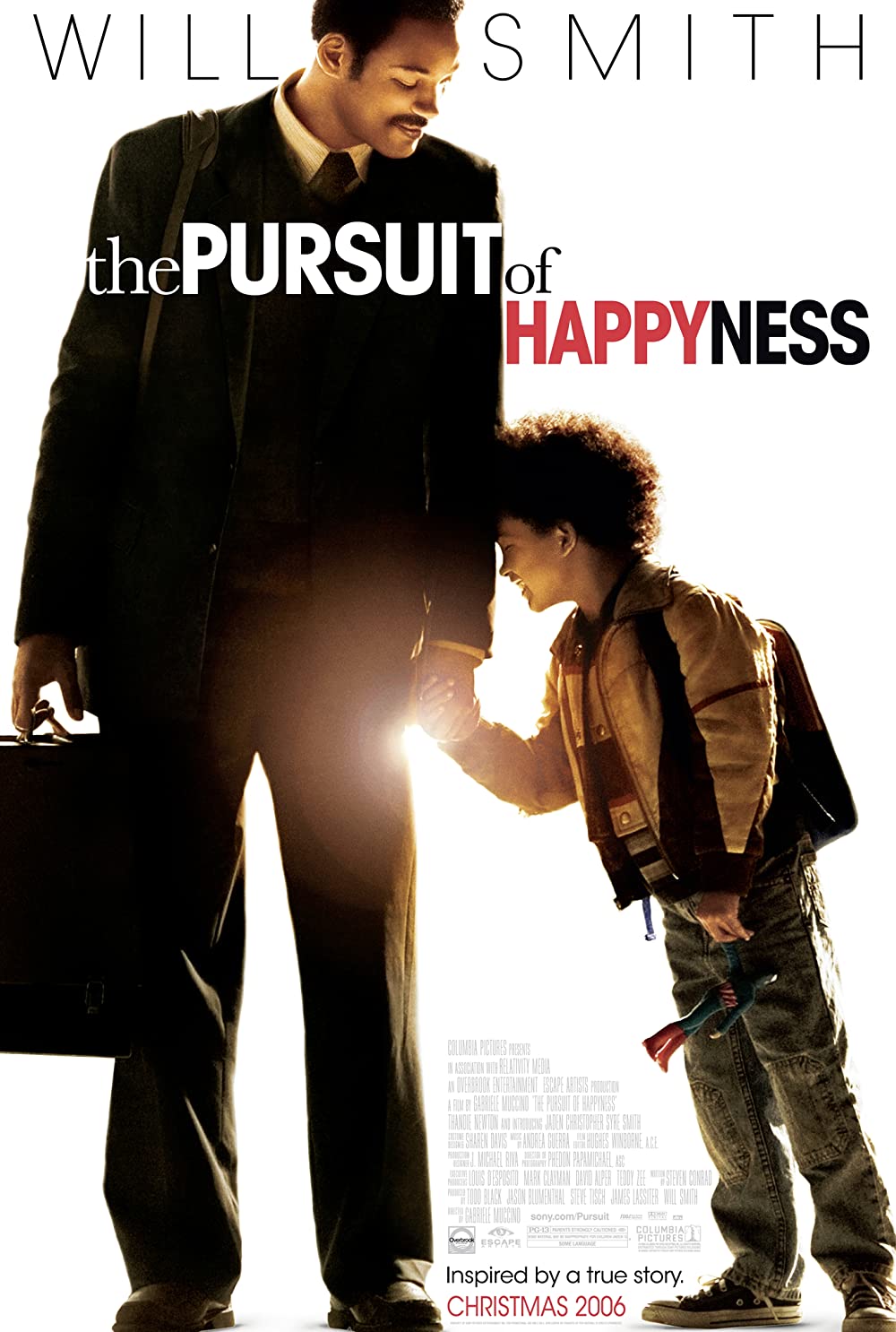 Based on a true story, this heartwarming movie tells the tale of Chris Gardener, a wealthy businessman who in his early years struggles a lot, and tries his best to give his son the life that he deserves. A total, emotional tear-jerker, this film makes you wonder, how far can a parent go for their child? Will Smith's rawest performance shows the perilous struggles of the father every day, getting rejected on jobs, being homeless but never giving up on hope. The actor's son, Jaden Smith, features here as his child in the movie as well.
IMDb: 8/10
Watch On: Netflix
Genre: Biography, Drama
10) I Am Legend (2007)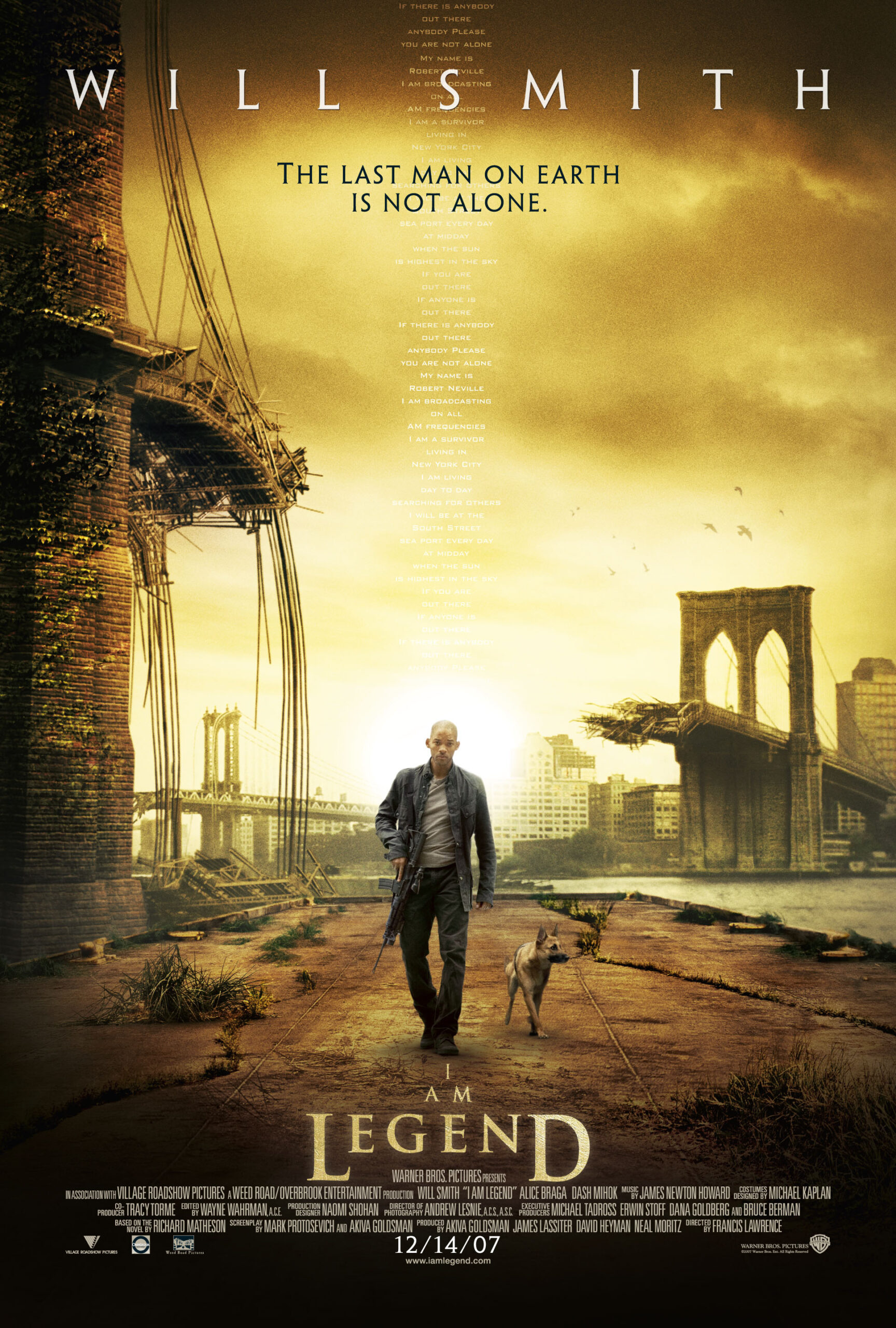 Perhaps the actor's most underrated role, I Am Legend focuses on the theme that when a man loses everyone he loves, he chooses to be the one who avenges their death even if it means fighting dangerous mutants. When almost all of humankind is wiped clear from a deadly virus, Neville aka Smith, who is somehow immune to the virus decides to find a cure with his pet dog, Sam, being his sole companion. Watch this movie for Will's stellar acting.
IMDB: 7.2/10
Watch On: Prime Video
Genre: Action, Adventure, Drama
11) Hancock (2008)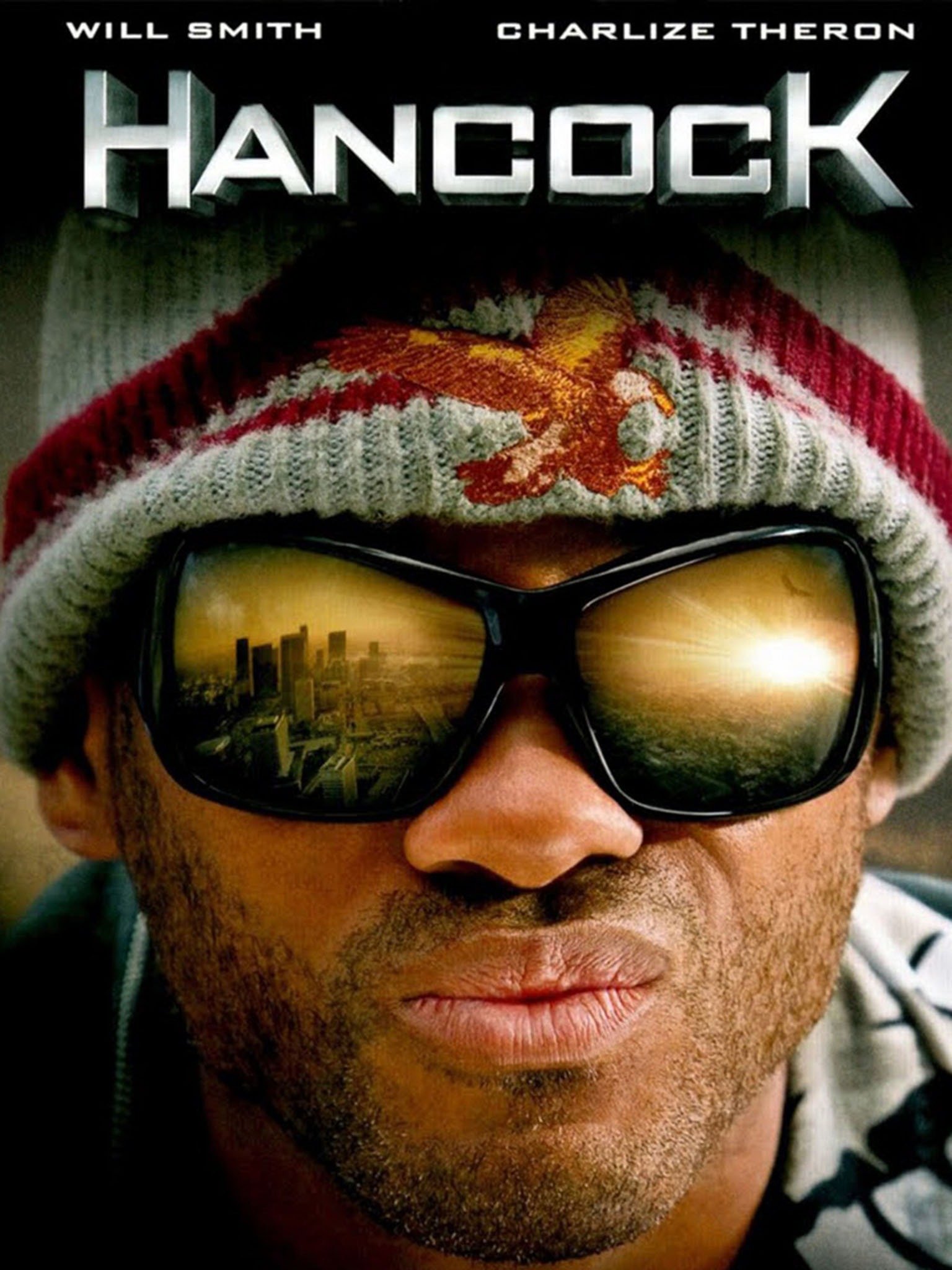 A fallen superhero with reckless habits has a change of heart when he saves a girl named Ray Embrey. Yes, Smith is a jerk here with his cocky dialogues, arrogant attitude, and his addiction to alcohol. But, who doesn't love bad boys? And it gets even more impressive when you find out that he has a heart of gold. You are going to love this unlikely superhero.
IMDB: 6.4/10
Watch On: Netflix
Genre: Action, Drama, Fantasy
12) Focus (2015)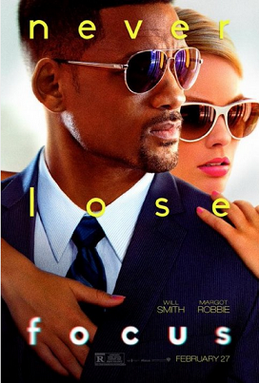 The unmistakable chemistry between Will Smith and Margot Robbie makes this movie fall under your watchlist. A con artist, Nickey falls for his client Jess when he begins to realize that he's been losing focus because of his undeniable attraction towards her. Three years later, they meet again. But, can everything go back to normal? Watch it yourself to find out.
IMDB: 6.6/10
Watch On: Netflix
Genre: Comedy, Crime, Drama
13) Concussion (2015)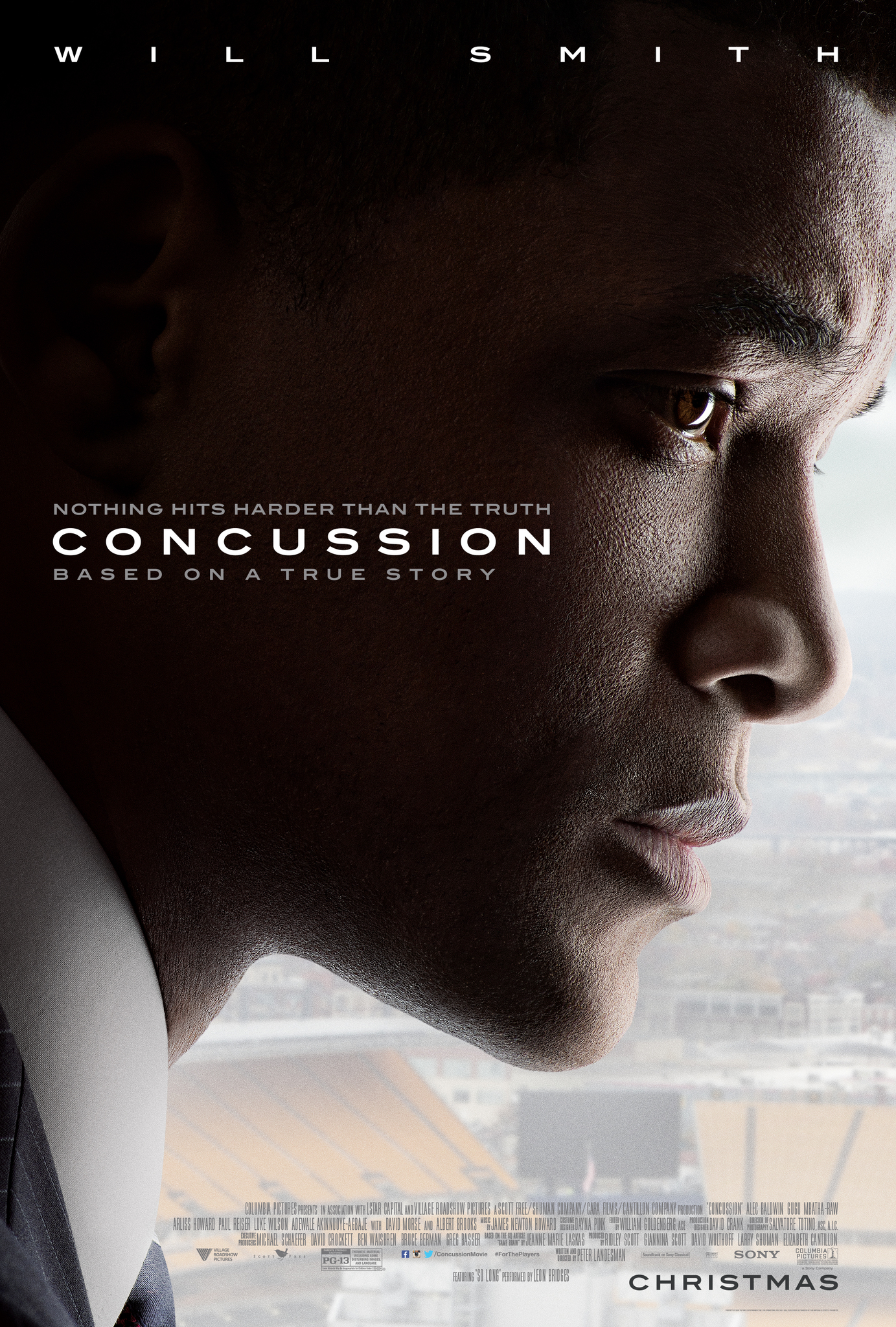 A film with a touch of emotion shows the grim reality of famous sport's companies who keep vital information about the players to themselves for their own sake. Will plays a forensic pathologist Dr. Bennet Omalu, researching on CTE(chronic traumatic encephalopathy) whose tests are suppressed continuously by the National Football League to hide a conspiracy. Football enthusiasts, there's a lot to learn from this film.
IMDB: 7.1/10
Watch On: Netflix
Genre: Biography, Drama, Sport
14) Collateral Beauty (2016)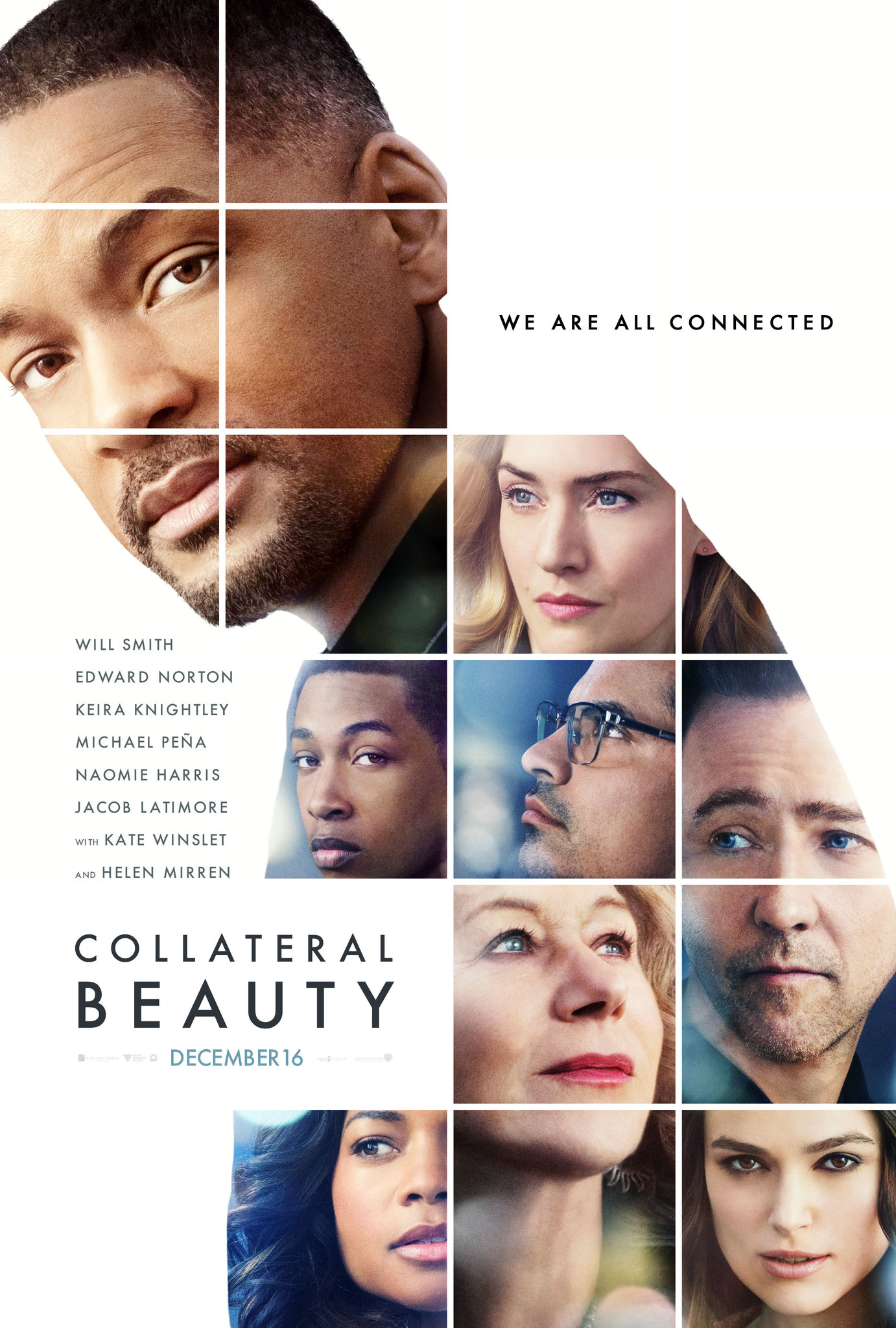 With an ensemble cast, consisting of Kate Winslet, Keira Knightley, Edward Norton, and Will Smith himself this film is quite thought-provoking once you get involved with the characters and go deeper into the plot. Devastated by his daughter's death, Howard, played by Will, writes a letter to the three elements of life: Time, Love, and Death, from where the story takes unexpected turns. Watch this classic for a unique experience.
IMDb: 6.8/10
Watch On: Netflix
Genre: Drama, Romance
15) Aladdin (2019)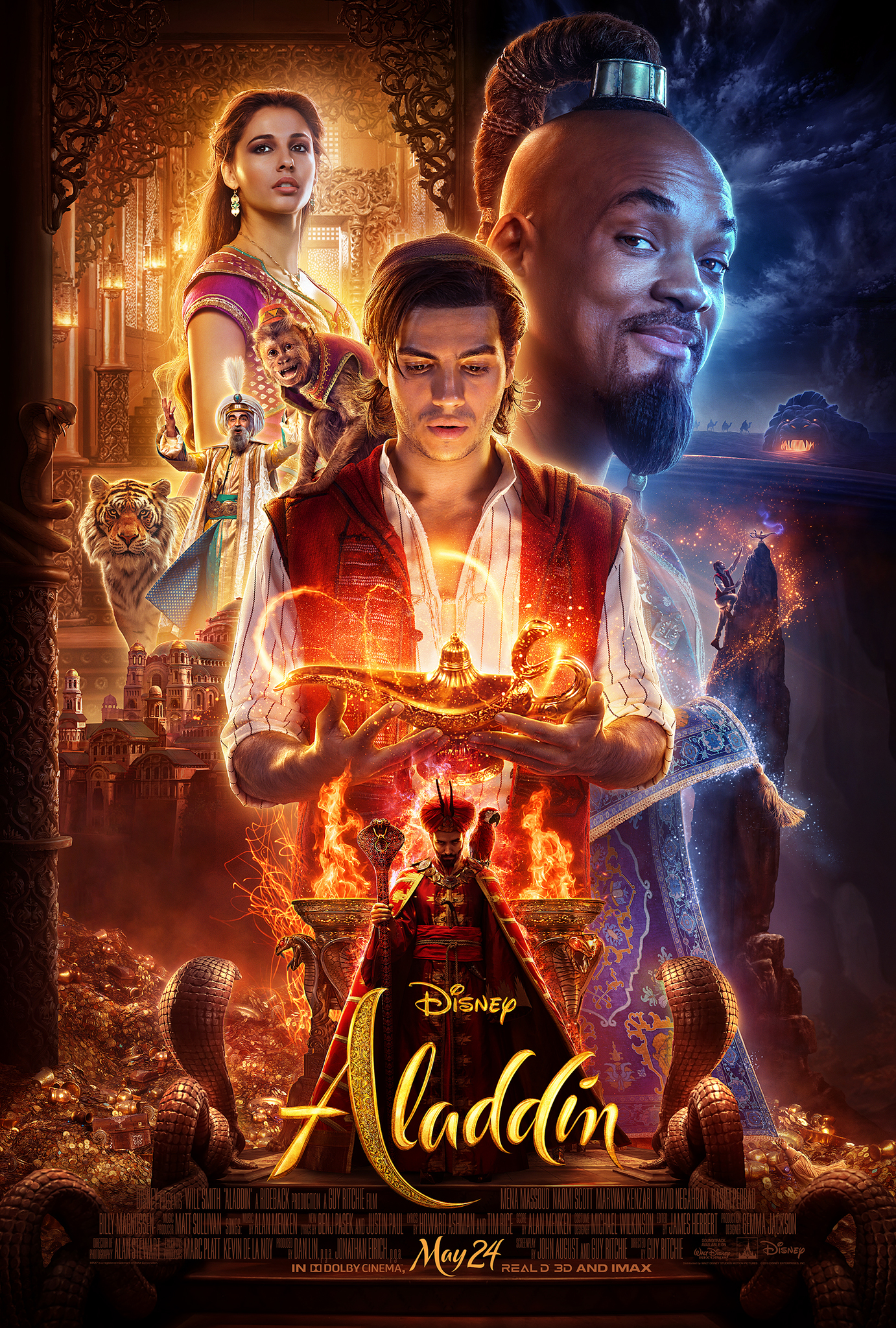 This is one of the best Will Smith movies ever and it's an adaptation of the classic Disney, Aladdin. The movie would have been impossible without him. No, we can't imagine a better genie than Will, he's goofy, smart, tricky, and also a softie at heart. Though not in a central role, at the end of the movie, you will find yourself rooting for the genie more than anyone. That's what we call Will's magic!
IMDb: 7.5/10
Watch On: Hotstar
Genre: Adventure, Comedy, Family
If you haven't watched any one of the films mentioned above then my dear you're surely missing out. Will Smith's movies have such a magnetic power that you stay glued to your screens for hours? Not to mention, his classy acting talents. Let's just pray that Will continues to deliver us more and more of such iconic films in the times to come. All we want to say now is, you rock Will!