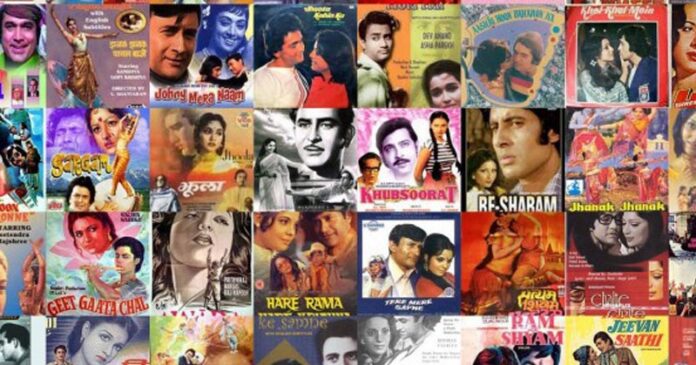 Hindi Cinema is one of the biggest film industries in the world. And from those movies, there are some famous dialogues from Bollywood that have been itched in the public's mind over the years. When we are talking about the dialogues, we cannot forget to thank some of the most celebrated writers of the Bollywood industry. Some of them have made us emotional and some of them have made us laugh. But, they are all remarkable.
From Sholay to Devdas, there are several dialogues from Bollywood movies that you'll never get tired of imitating! Know someone who is a total movie freak?
1) Rishte Mein Toh Hum Tumhare Baap Hote Hai Aur Naam Hai Shahensha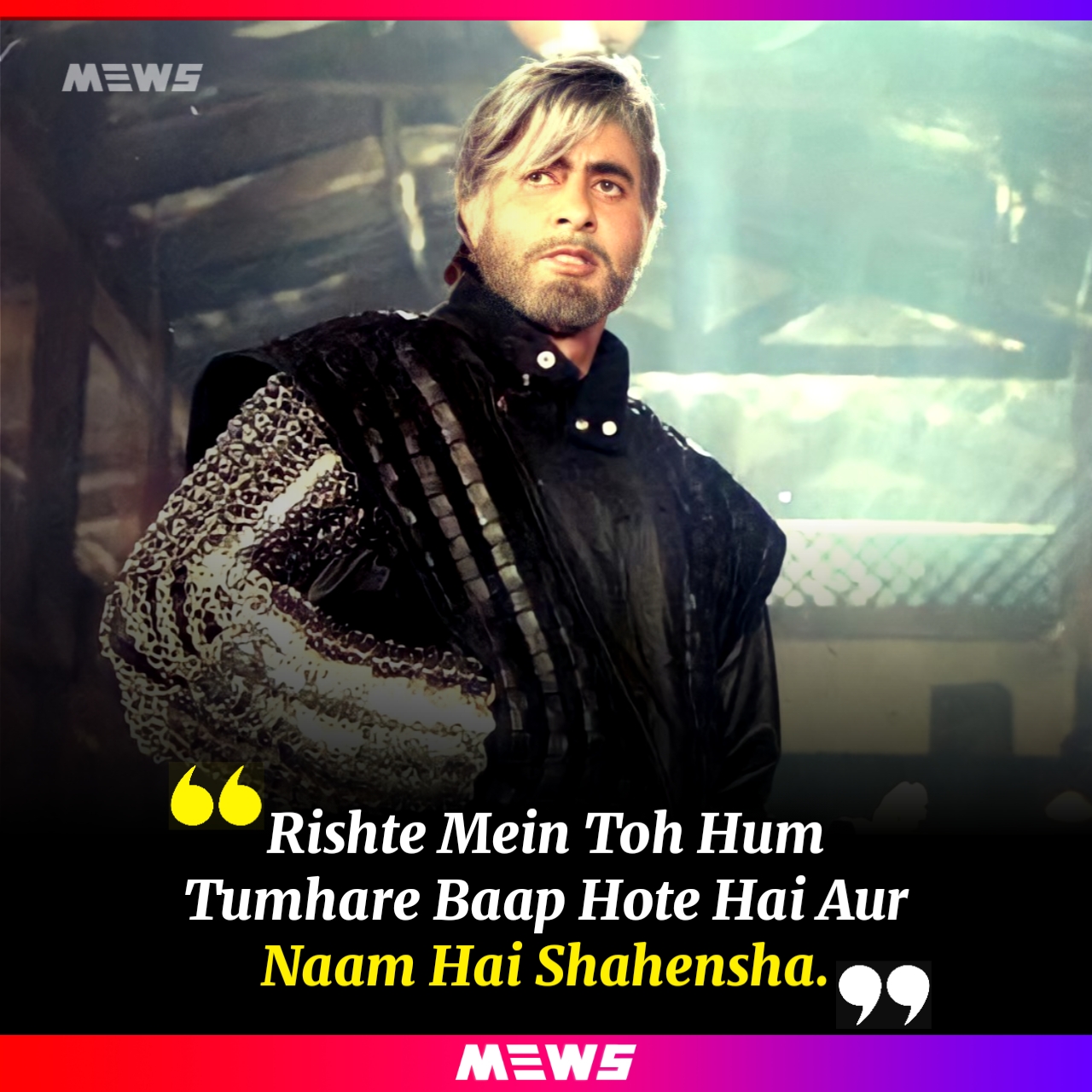 This is one of the famous dialogues from Bollywood that is from the iconic movie "Shahenshah". Because of this dialogue, Amitabh Bachchan is got popular as an angry young man.
2) Pushpa, I Hate Tears… Inhe Ponch Dalo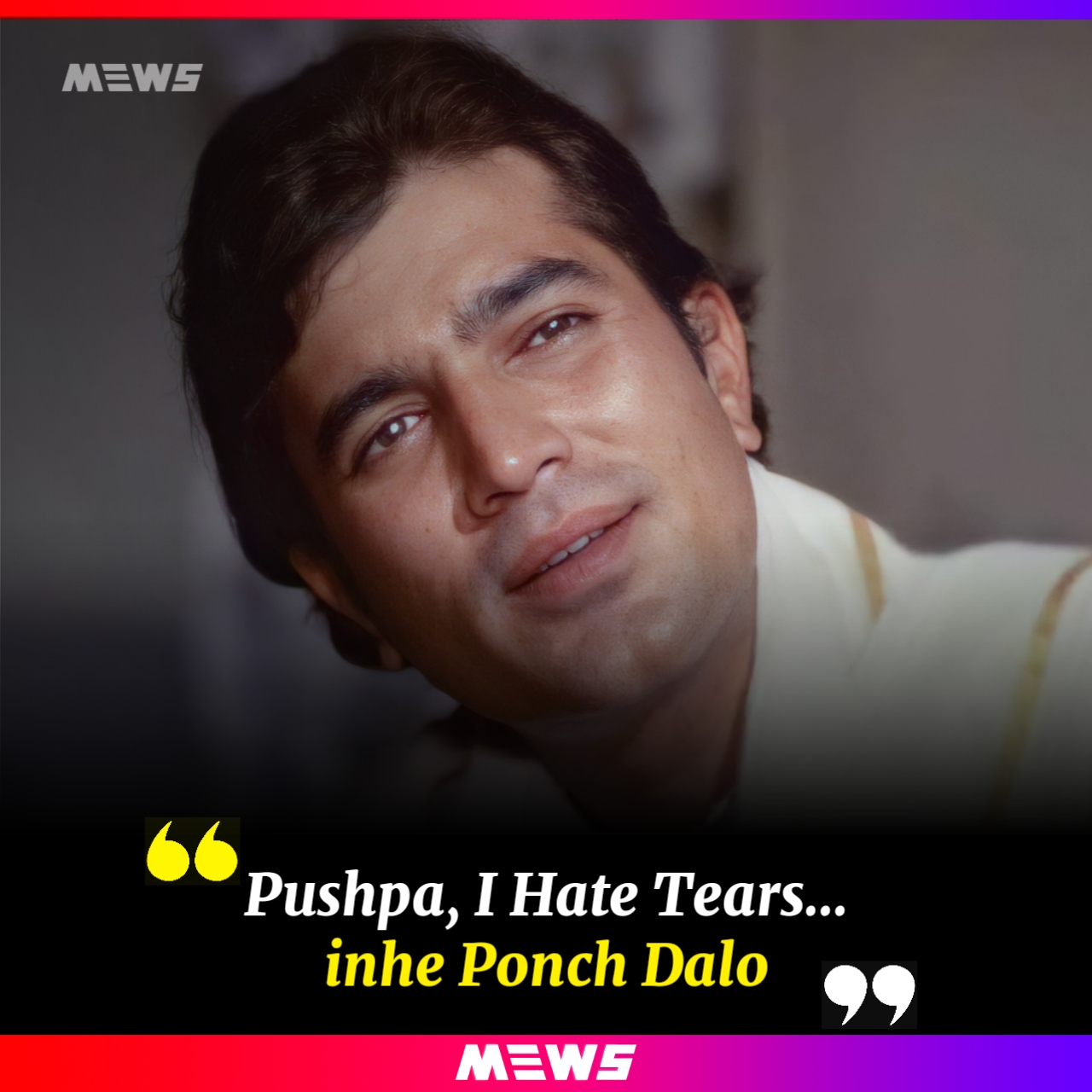 "Amar Prem" is not just a gem movie of late Rajesh Khanna, but it also gave some of the famous dialogues from Bollywood. And, among them, one of the best ones is this. This is one of the dialogues that made him a superstar overnight.
3) Babu Moshai Zindagi Badi Honi Chahiye Lambi Nahi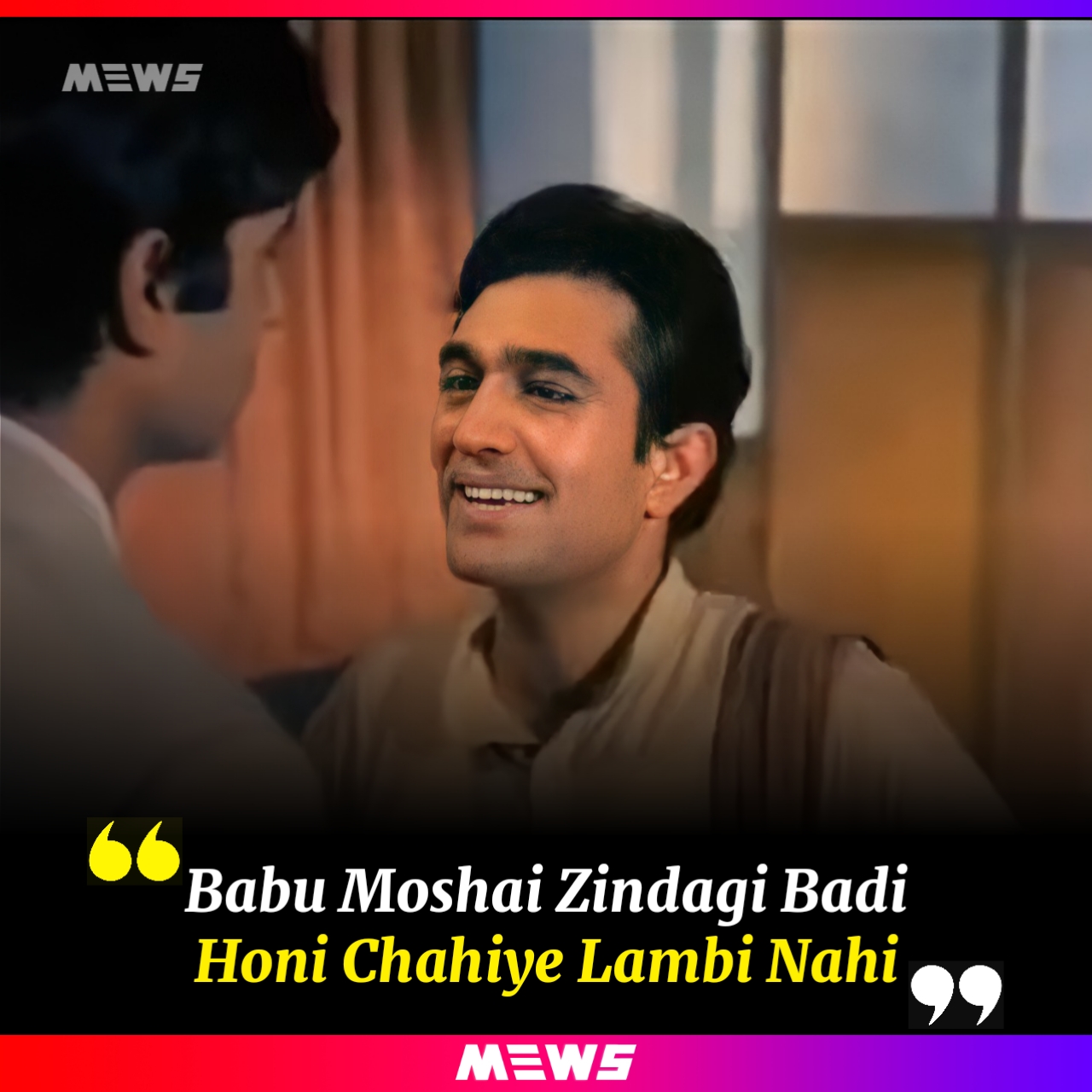 This is one of the famous dialogues in Bollywood that comes from the emotional movie of late Rajesh Khanna "Anand". Besides being a dialogue, it also became an inspiration to many people. Perhaps that is why people use this dialogue even now.
4) I Can Talk English; I Can Walk English. I Can Run An English… Because English Is A Very Funny Language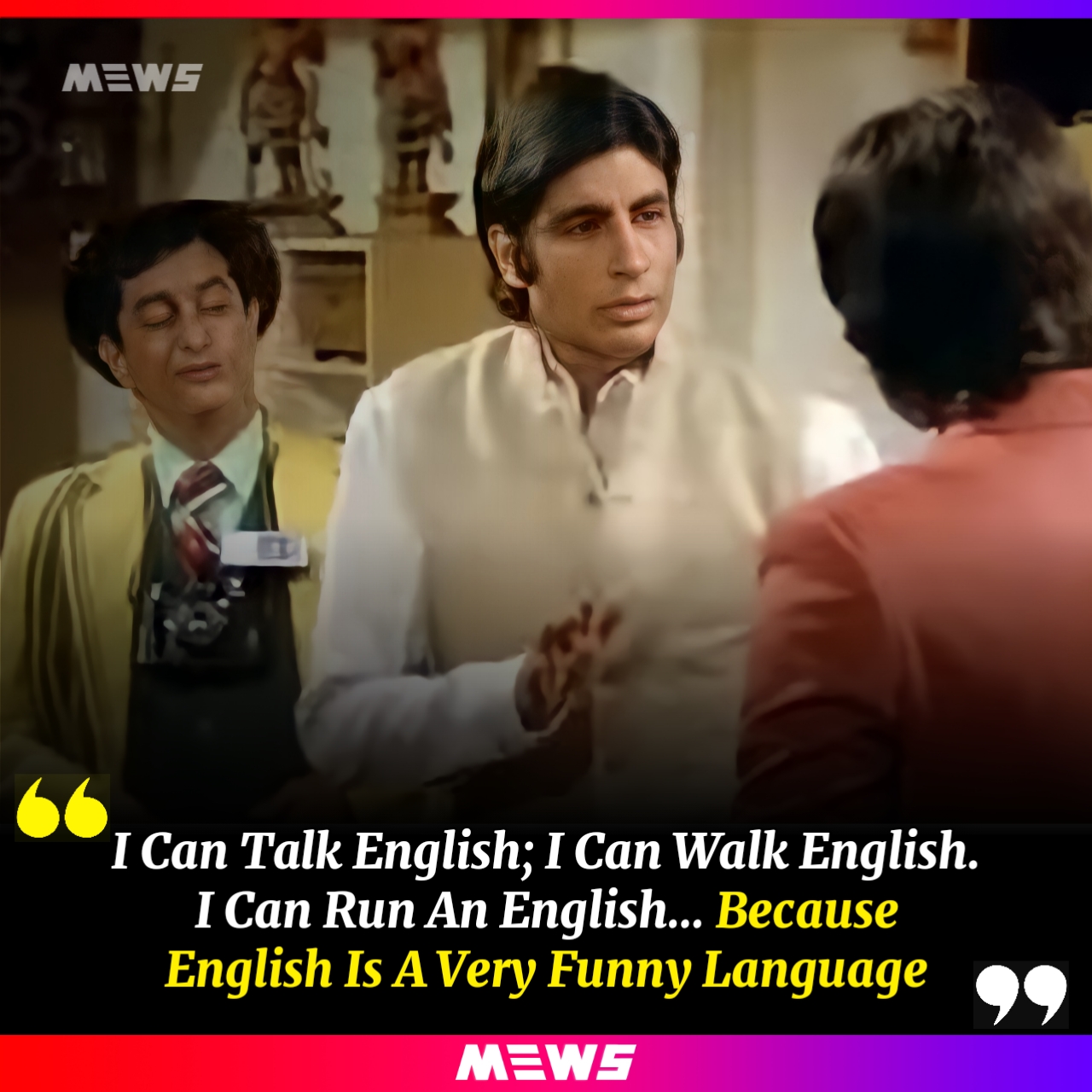 "Namak Halal" is a comedy movie by Amitabh Bachchan that was a super hit movie in his time. Apart from that, it is one of the famous dialogues in Bollywood that you would surely not stop yourself from bursting with laughter.
5) Don Ka Intezaar Toh Baarah Mulko Ki Police Kar Rahi Hai, Magar Don Ko Pakadna Mushkil Hi Nahin Namumkin Hai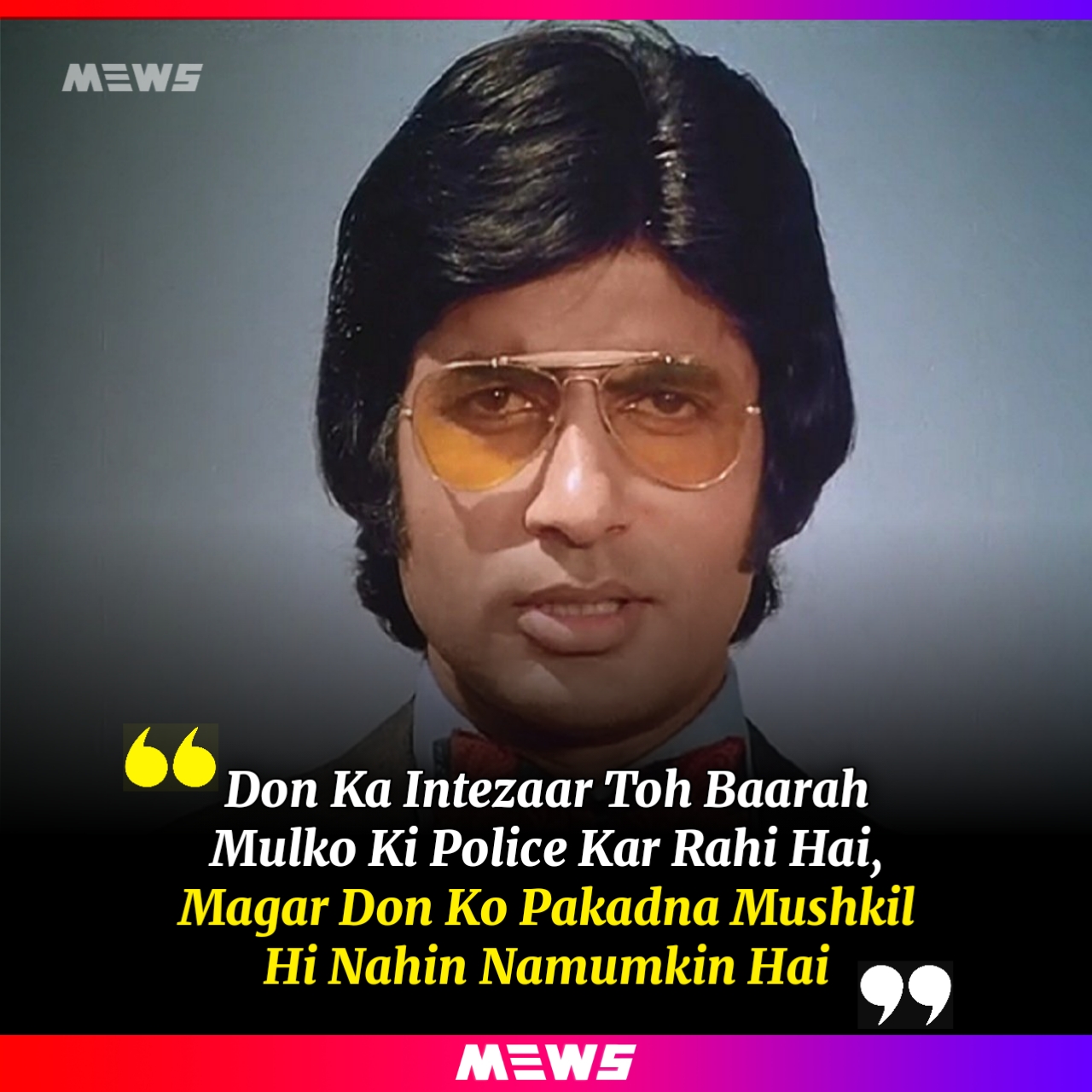 This dialogue is from the Hindi movie "Don". It was released in the year 1978 and gave its audience one of the famous dialogues of Bollywood. Even in the remake of this movie, this particular dialogue was used.
6) Kaun Kambakth Hai Jo Bardasht Karne Ke Liye Peeta Hai. Main Toh Peeta Hoon Ke Bas Saans Le Sakoon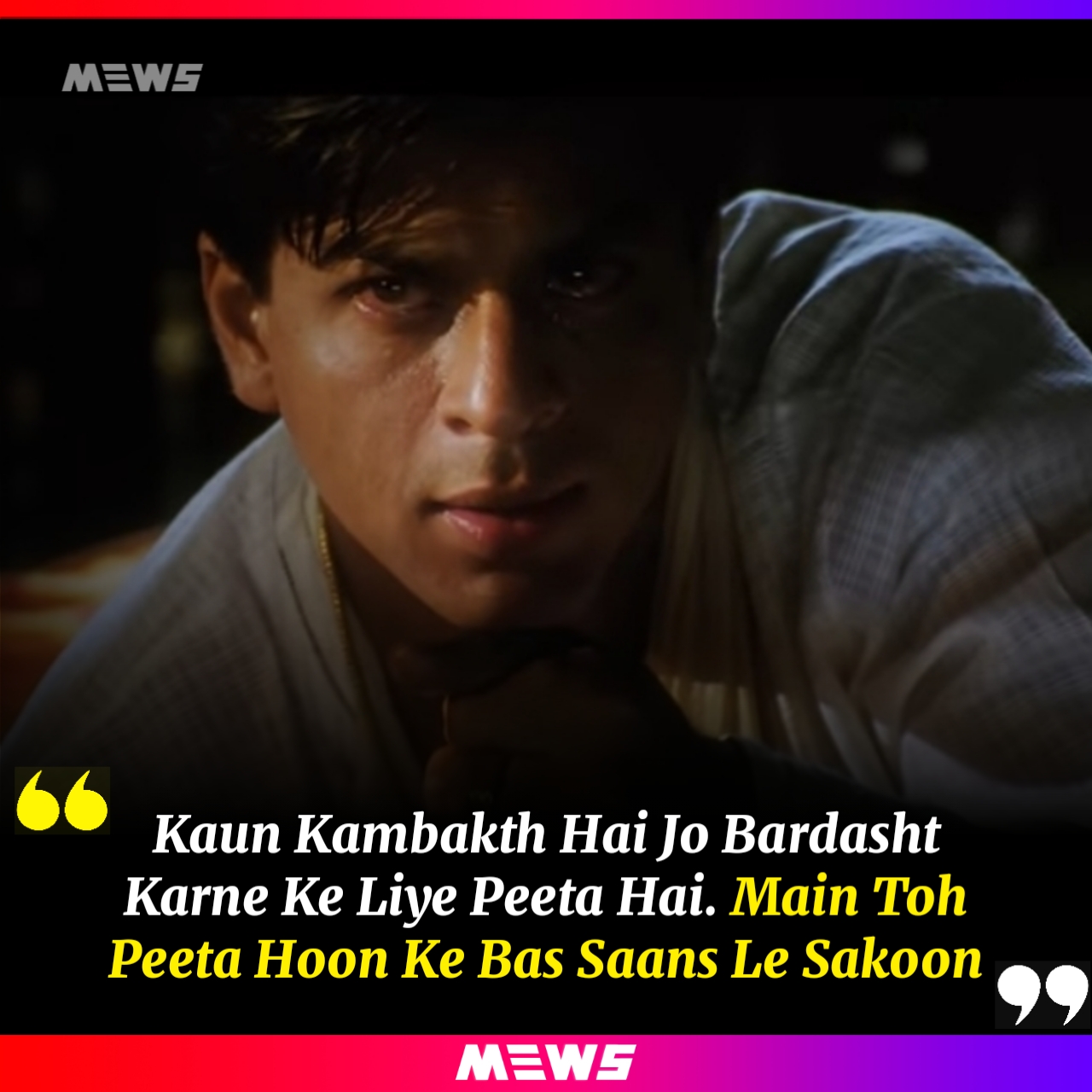 The dialogue originally belongs to Dilip Kumar's starrer "Devdas". However, it was kept in 2002 released "Devdas" as well. Every drinker must have said this one of the famous dialogues of Bollywood one in their lifetime.
7) Hum Jahan Khade Ho Jaate Hain, Line Wahi Se Shuru Hoti Hain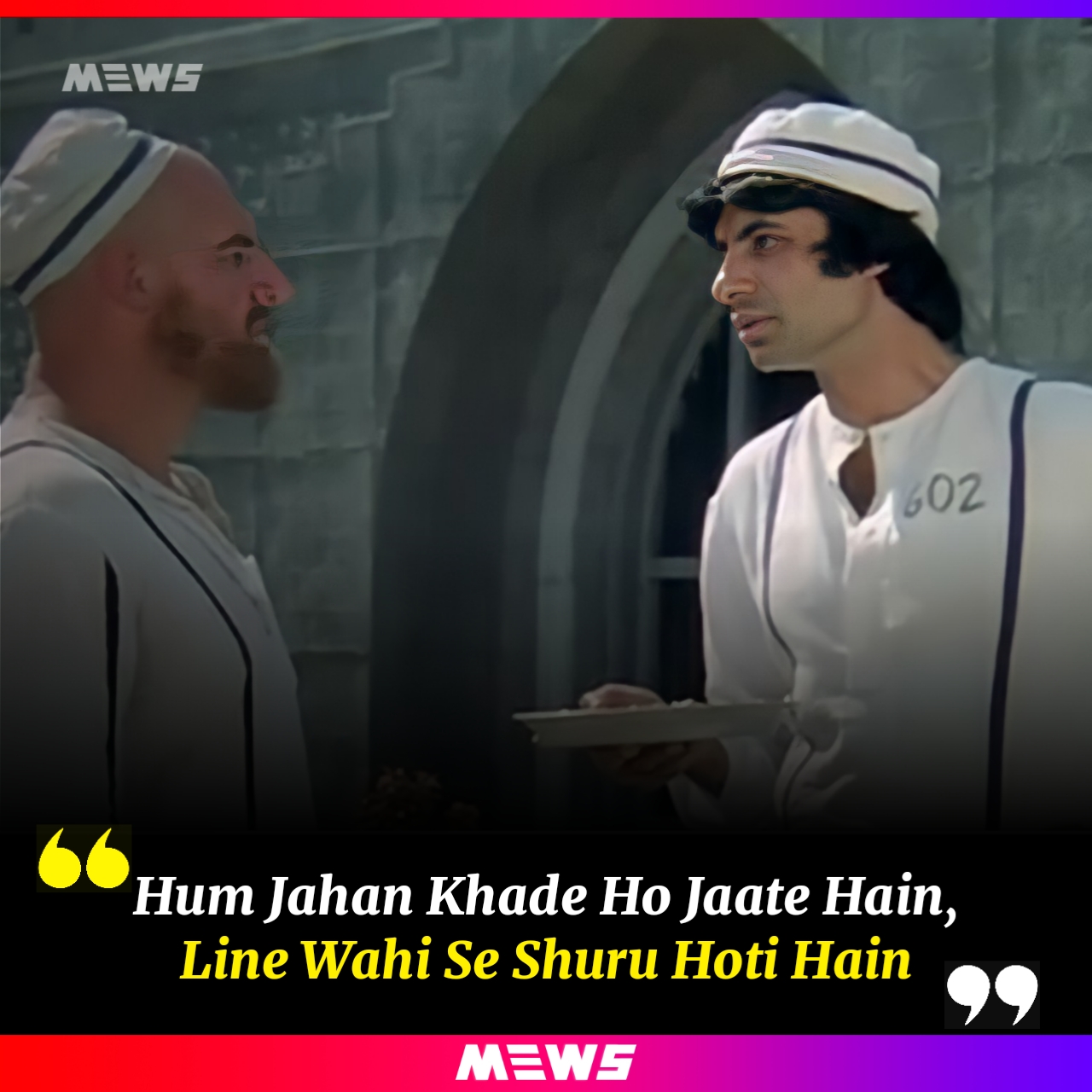 This is yet another dialogue of Amitabh Bachchan that comes under famous Bollywood dialogues. This particular dialogue was said in the cult movie "Sholay" by the character Jay that was played by Amitabh Bachchan.
8) Aap Ke Paon Dekhe, Bahut Haseen Hai. Inhe Zameen Par Mat Utariyega — Maile Ho Jayenge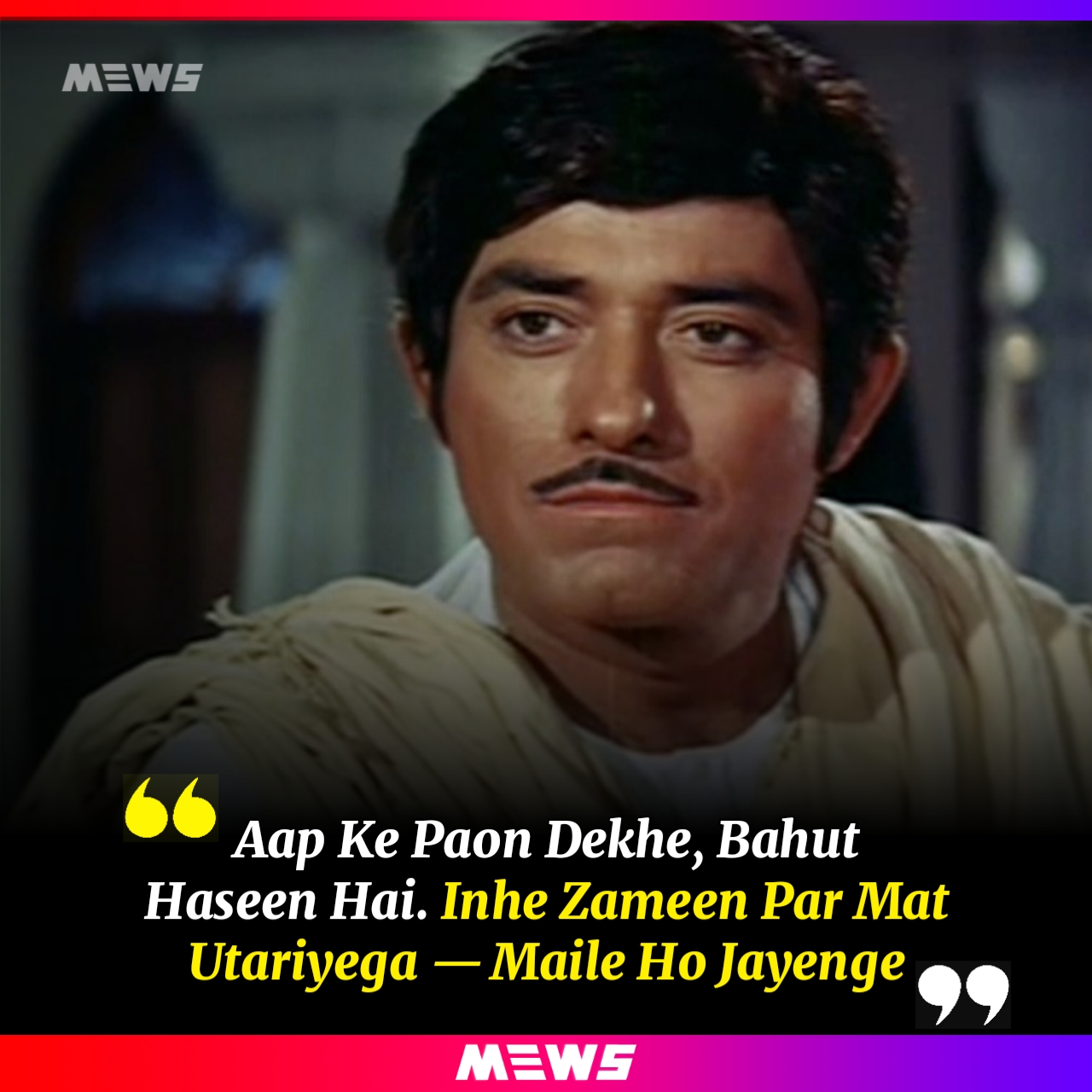 When we talk about romantic movies in Bollywood, we cannot ignore the most romantic movie "Pakeezah". This one of the famous Bollywood dialogues comes from this romantic movie that is deeply embedded in our consciousness.
9) Kutte, Kamine, Main Tera Khoon Pee Jaoonga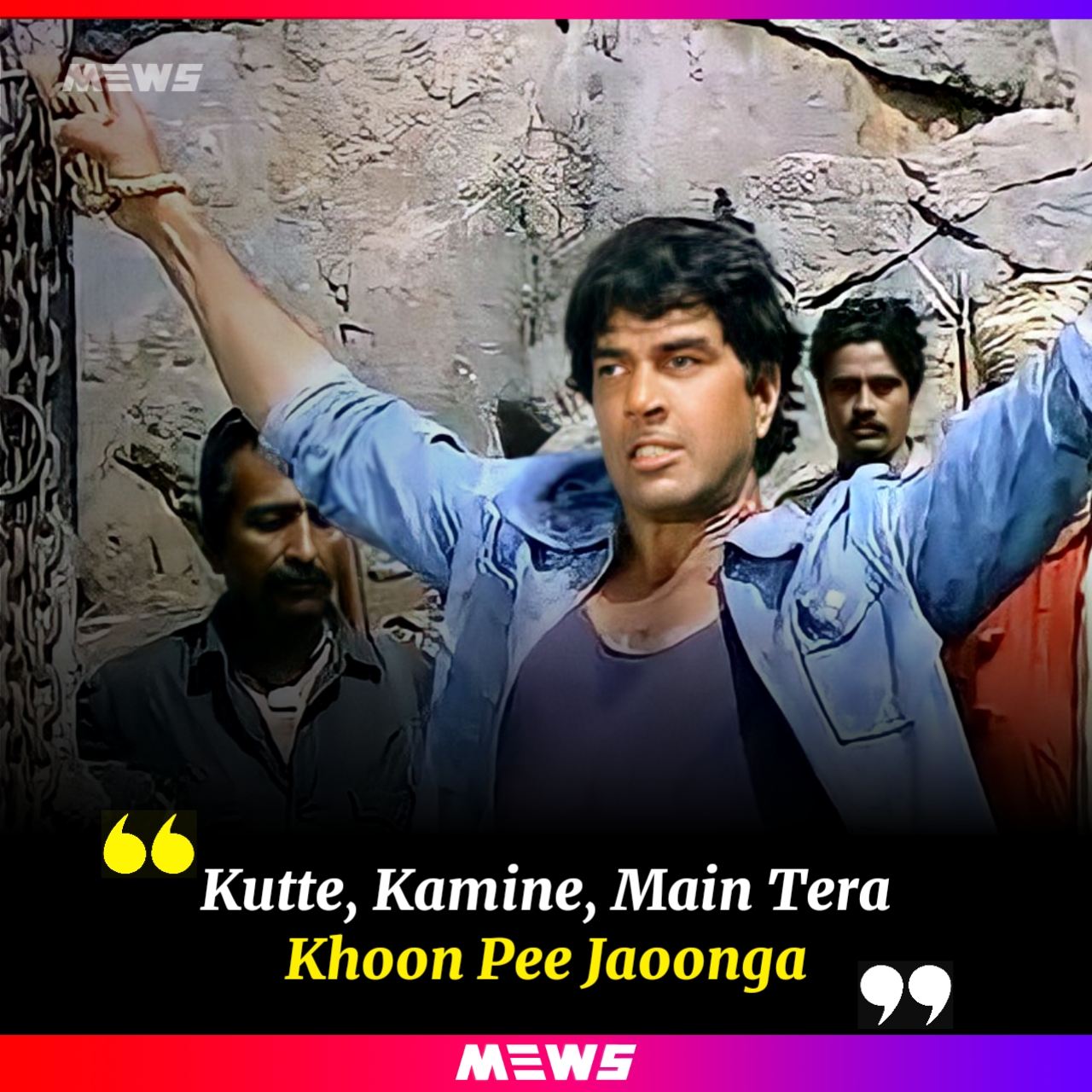 From the movie "Yadon ki Baraat" (1973), the dialogue became synonymous with legendry actor Dharmendra. Our list of famous Bollywood movie dialogues cannot be completed without this dialogue.
10) Dosti Ka Ek Usool Hai Madam… No Sorry, No Thank You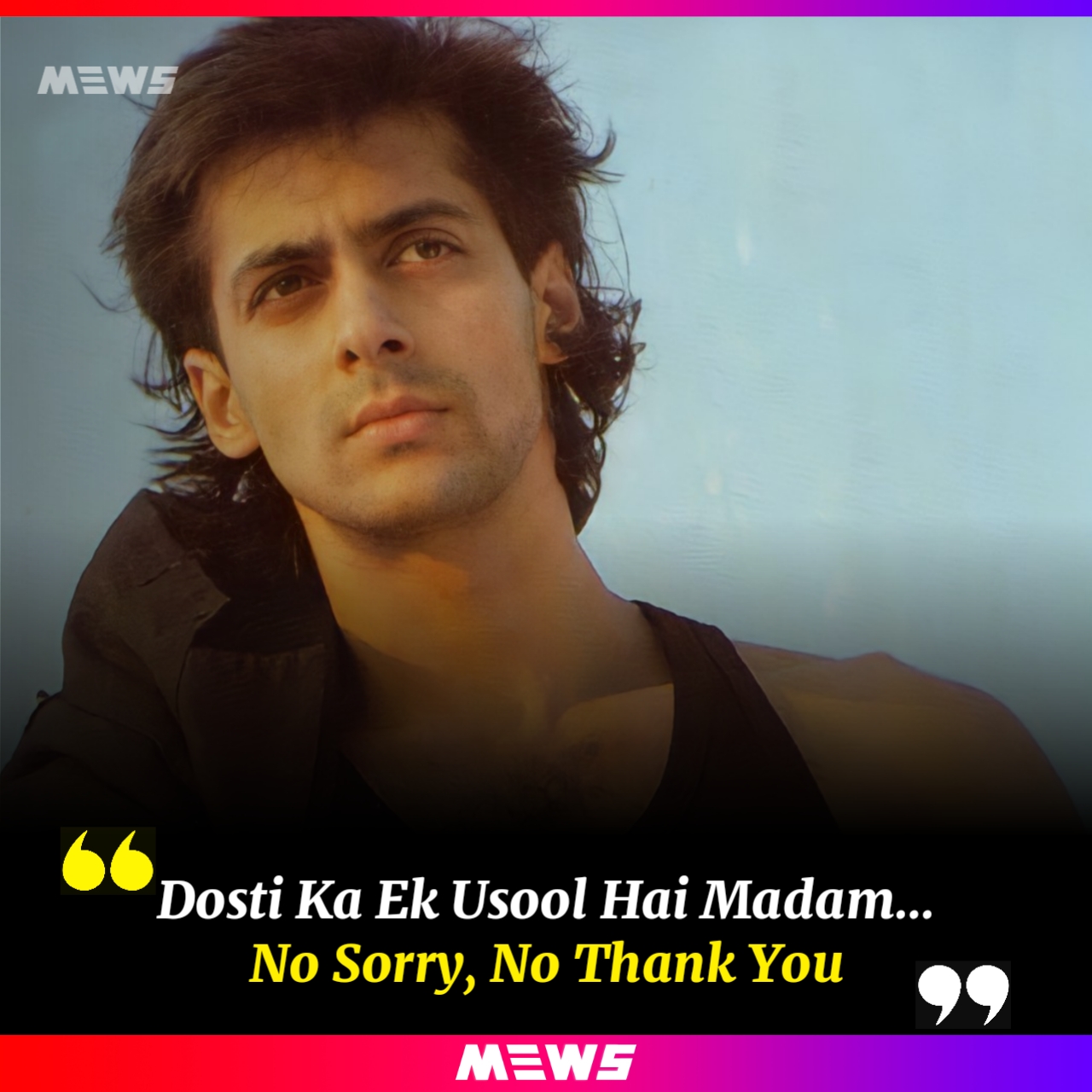 This popular male Bollywood dialogue is from the movie Maine Pyar Kiya, released in 1989. Without a doubt, this dialogue has become a friendship statement.
11) Jali Ko Aag Kehte Hain, Bhuji Ko Raakh Kehte Hain … Jis Raakh Se Barood Bane, Usse Vishwanath Kehte Hain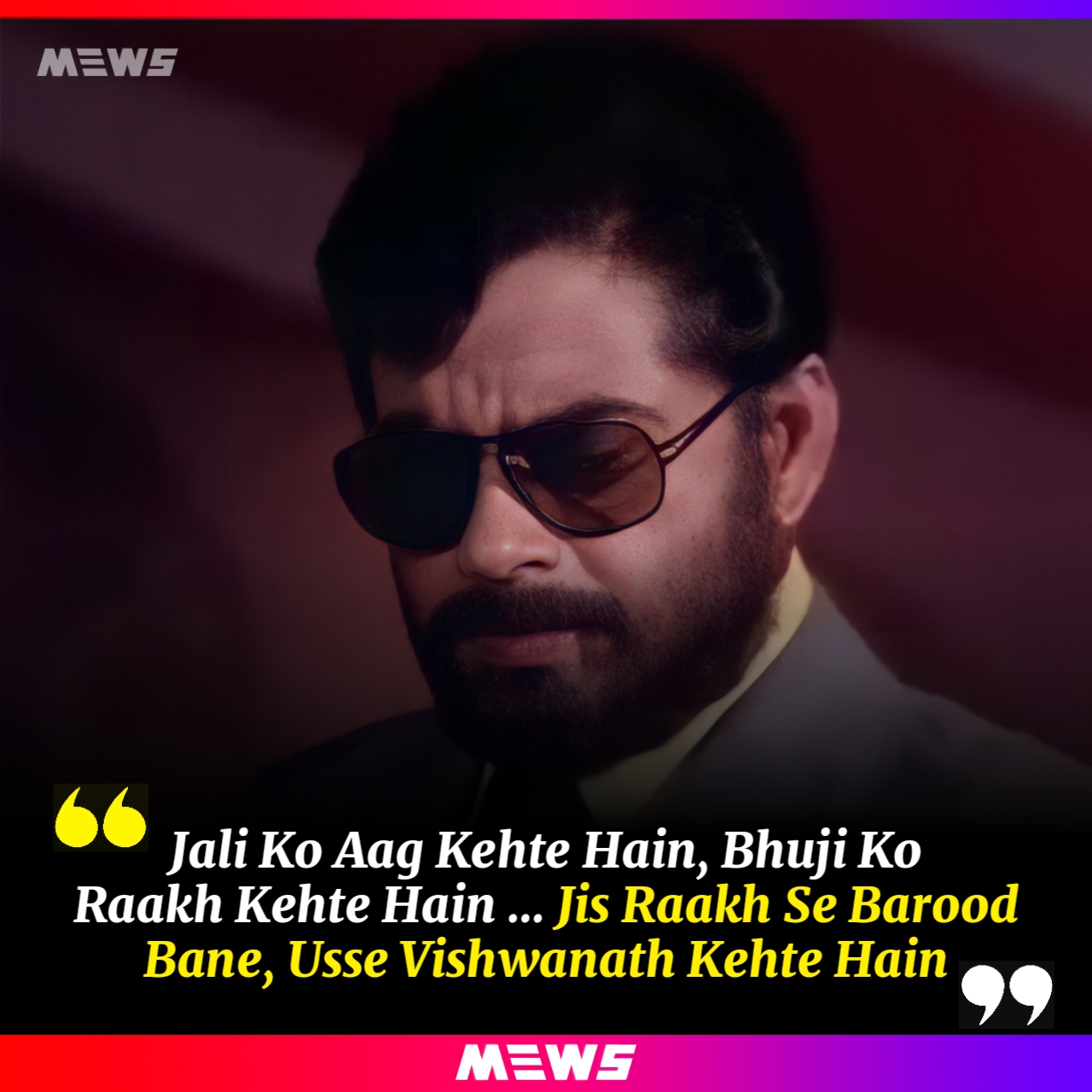 This is yet another one of the famous Bollywood movie dialogues by Shatrughan Sinha. This epic dialogue is from the movie "Vishwanath" where he played the lead character with Reena Roy.
12) Tarikh Par Tarikh, Tarikh Par Tarikh, Tarikh Par Tarikh, Tarikh Par Tarikh Milti Rahi Hai … Lekin Insaaf Nahi Mila My Lord…mili Hai Toh Sirf Yeh Tarikh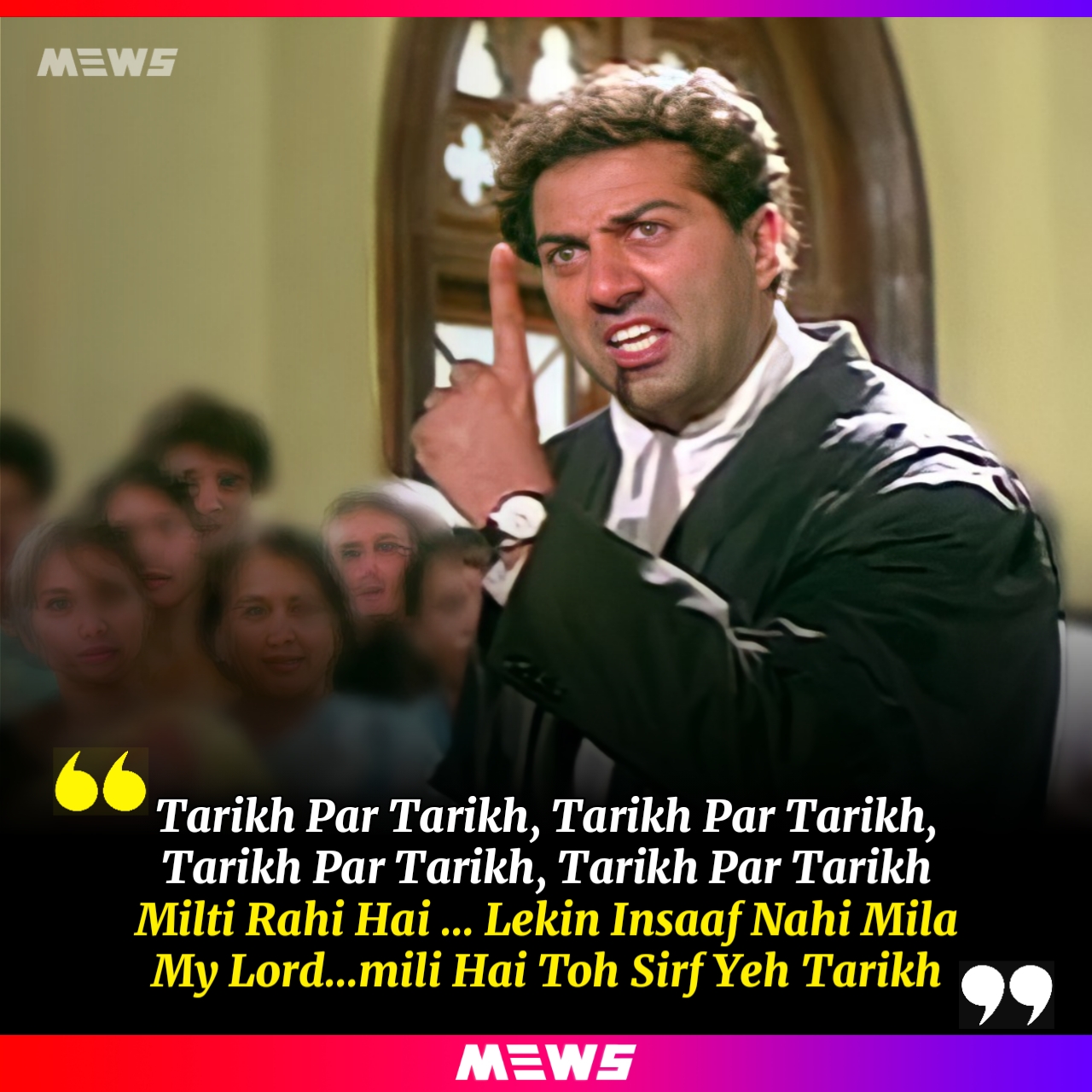 Do you remember the popular movie of Sunny Deol "Damini"? Well, this iconic dialogue from that movie only. Undoubtedly, this dialogue has been imprinted in our minds and hearts over the years.
13) Kabhi Kabhi Kuchh Jeetne Ke Liye Kuchh Harna Bhi Padta Hai, Aur Haar Kar Jeetnay Wale Ko Baazigar Kehte Hain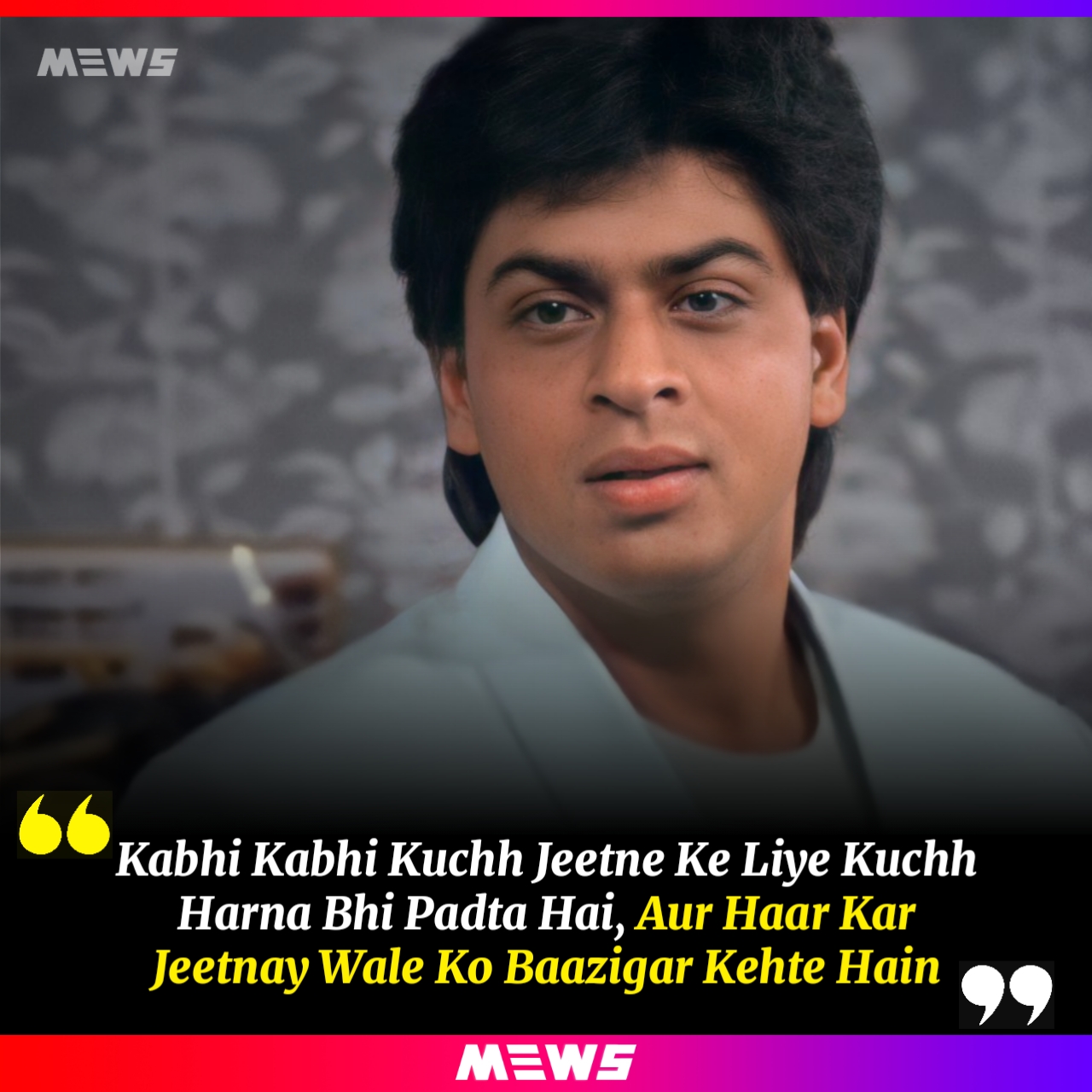 Without a doubt, this is one of the famous Bollywood dialogues delivered by King Khan. This epic dialogue was from the movie "Baazigar". It is one of the few movies where King Khan played a negative character.
14) Bade Bade Deshon Mein Aaisi Choti Choti Baatein … Hoti Rehti Hai…senorita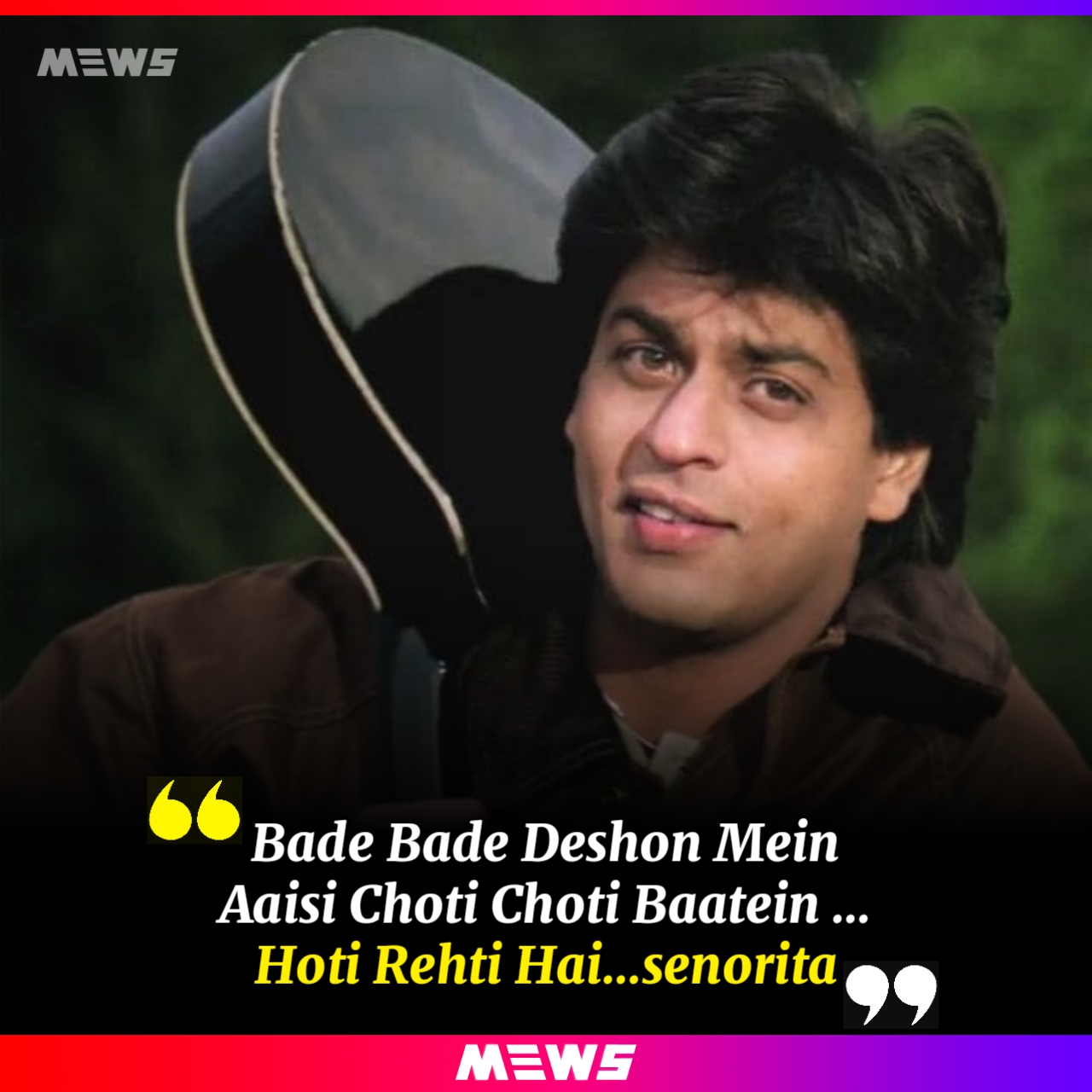 Besides breaking many records, Shah Rukh starrer "Dilwale Dulhania Le Jayenge" also gave its audience many epic and memorable dialogues. And, this dialogue is one of them. If you don't remember this dialogue, you have missed out on one big thing.
15) Ye Dhai Kilo Ka Hath Jab Kisi Pe Padta Hai Na, To Aadmi Uthta Nahi Uth Jata Hai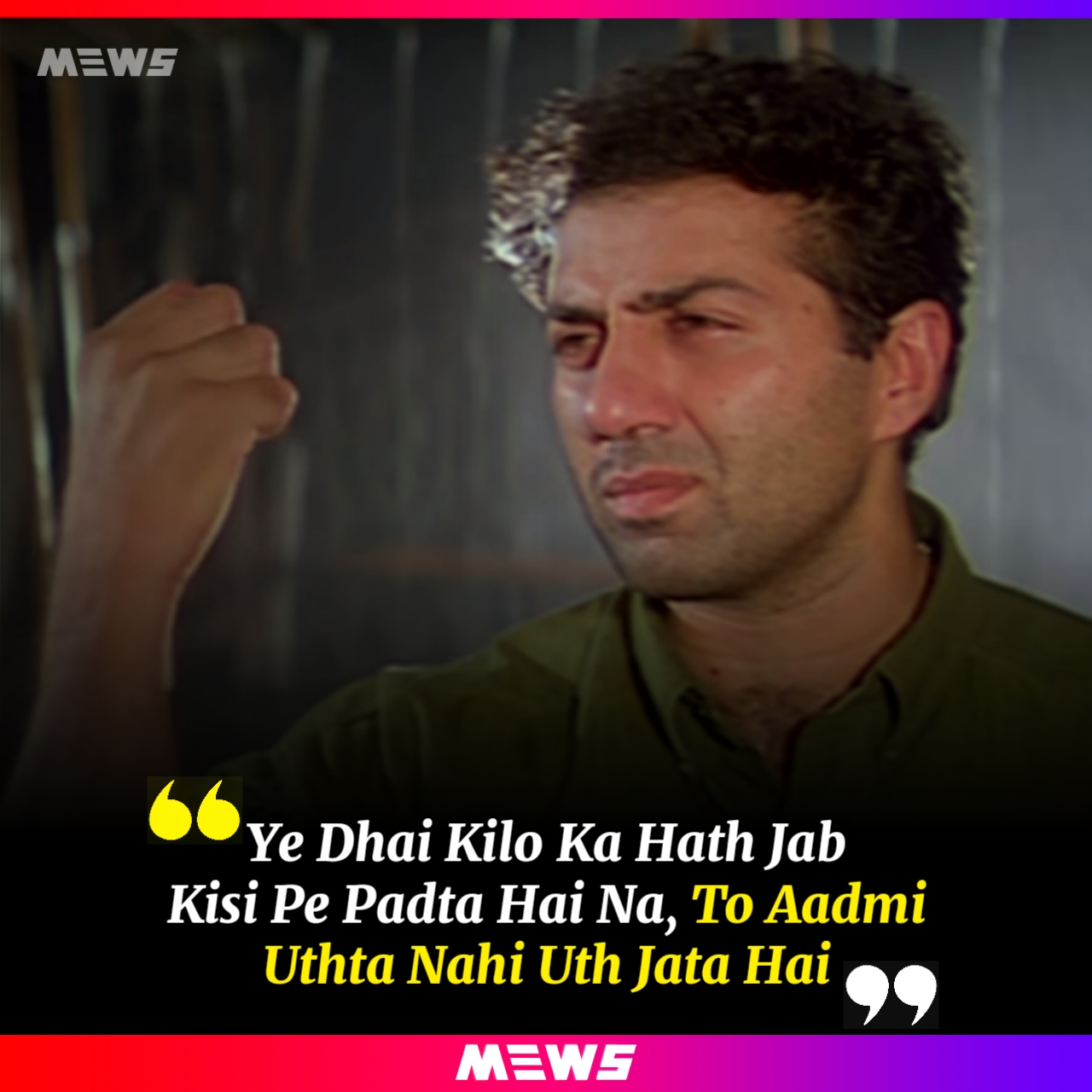 This is yet another famous dialogue of Bollywood by Sunny Deol from the movie "Damini". People use this dialogue even now and it has been part of many memes on social media as well.
16) Utaar Ke Phenk Do Ye Wardi Aur Pehen Lo Balwant Rai Ke Naam Ka Patta Apne Gale Mein…balwant Rai Ke Kutton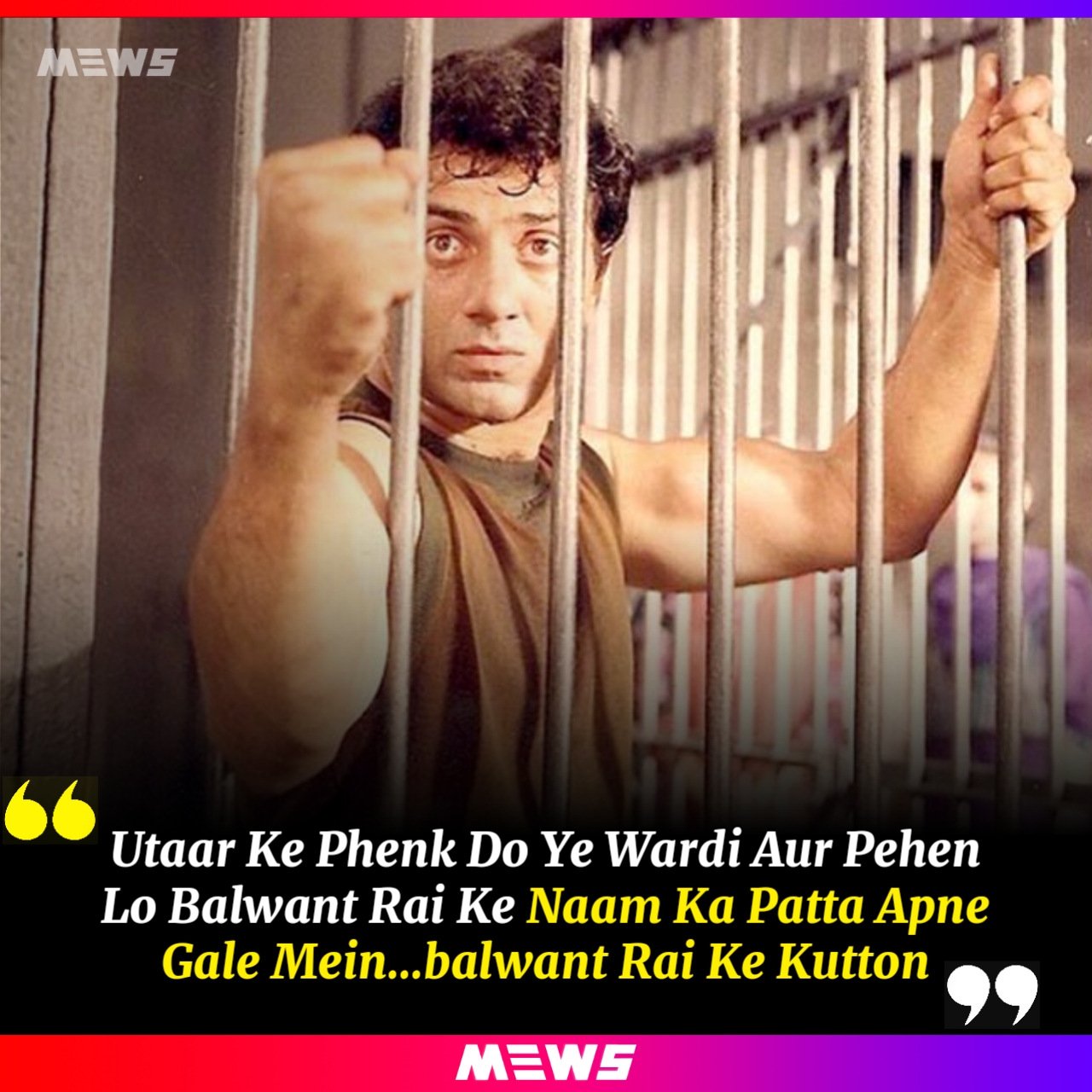 The zeal with which Sunny has mouthed this dialogue in the movie "Ghayal" had touched many hearts. This is a famous dialogue of the actor that people use even now.
17) Ek Machhar Sala Aadmi Ko Hijda Bana Deta Hai!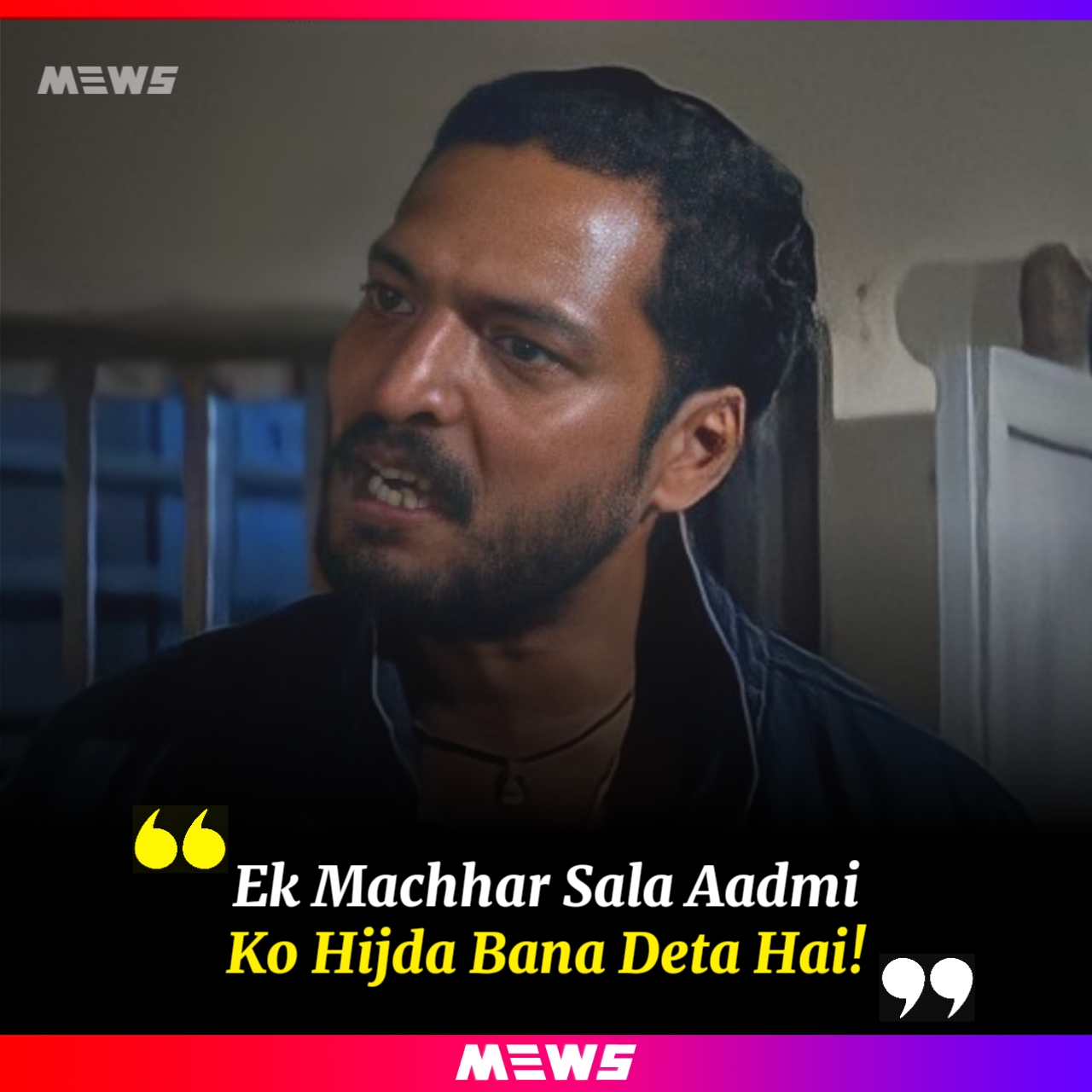 No one can match Nana Patekar when it comes to acing dialogues based on social issues. In the movie "Yeshwant", Nata Patekar played the character of a cop and he said iconic dialogue in this movie.
18) Zindagi Mein Teen Cheezon Ke Peechey Kabhi Nahin Bhagna Chahiye…bus, Train Aur Chhokri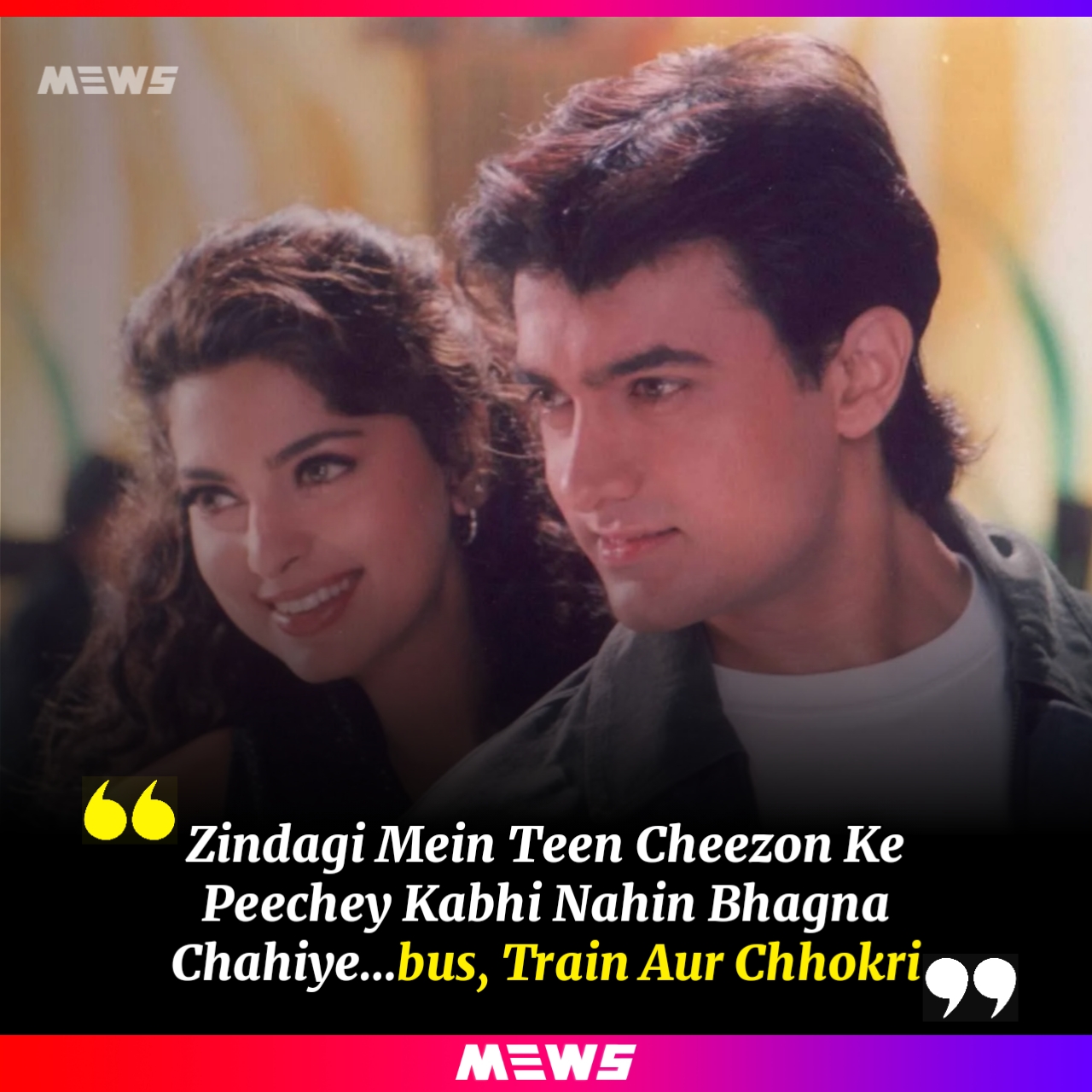 Whether it is about his way of delivering a dialogue or the kind of role he plays, Aamir Khan surely knows how to woe his audience. This commendable is one of the classic movies of Aamir Khan "Ishq". He said this amazing dialogue to Ajay Devgn in the movie.
19) Pyar Dosti Hai … Agar Woh Meri Sab Se Achchi Dost Nahin Ban Sakti, To Main Usse Kabhi Pyar Kar Hi Nahi Sakta … Kyun Ki Dosti Bina Toh Pyar Hota Hi Nahin … Simple, Pyar Dosti Hai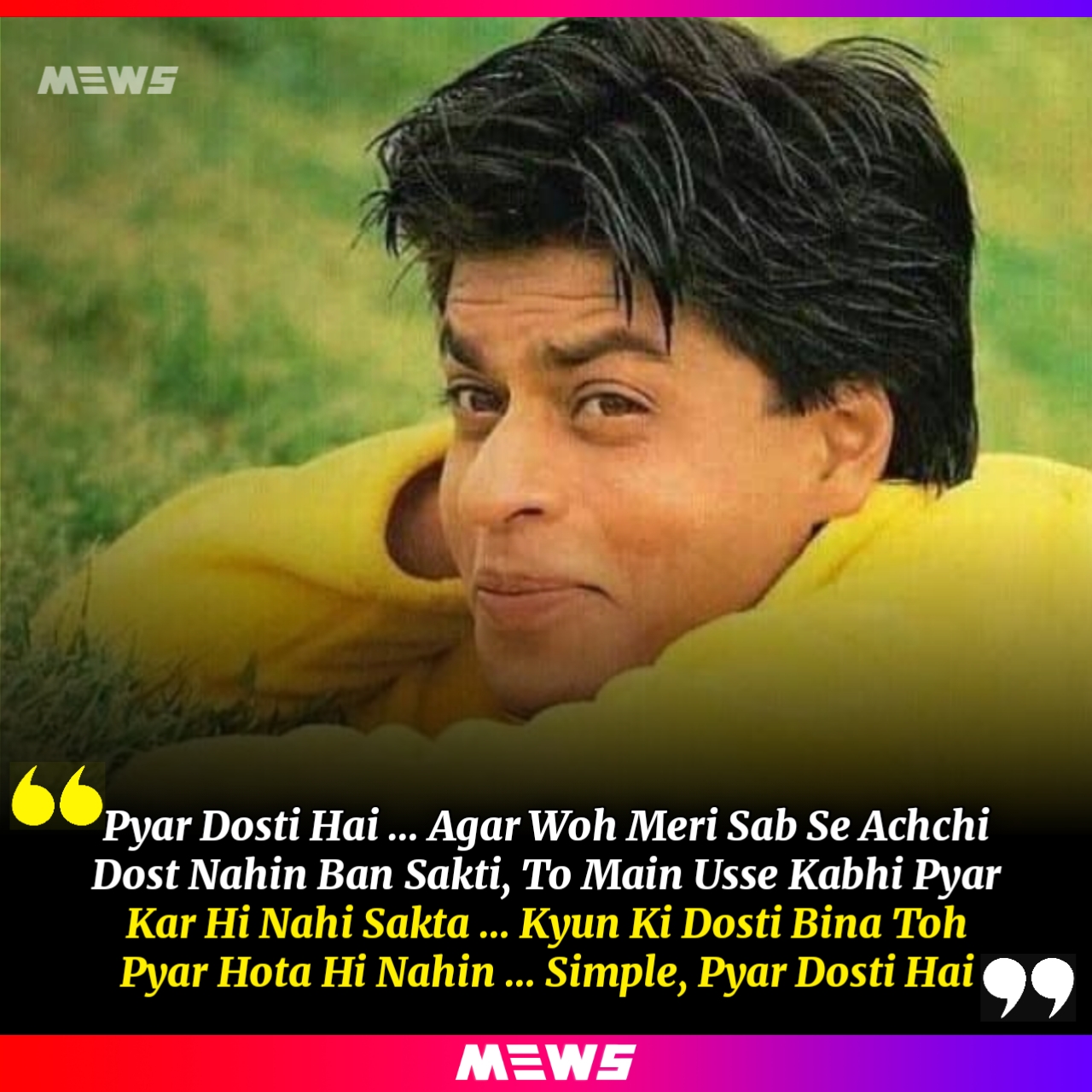 This dialogue made all of us believe that love is nothing but a true friendship. Even if you do not believe it, this dialogue has its own fan base. This epic dialogue is said by King Khan in the movie "Kuch Kuch Hota Hai".
20) Itni Shiddat Se Maine Tumhe Paane Ki Koshish Ki Hai … Ki Har Zarre Ne Mujhe Tumse Milane Ki Saazish Ki Hai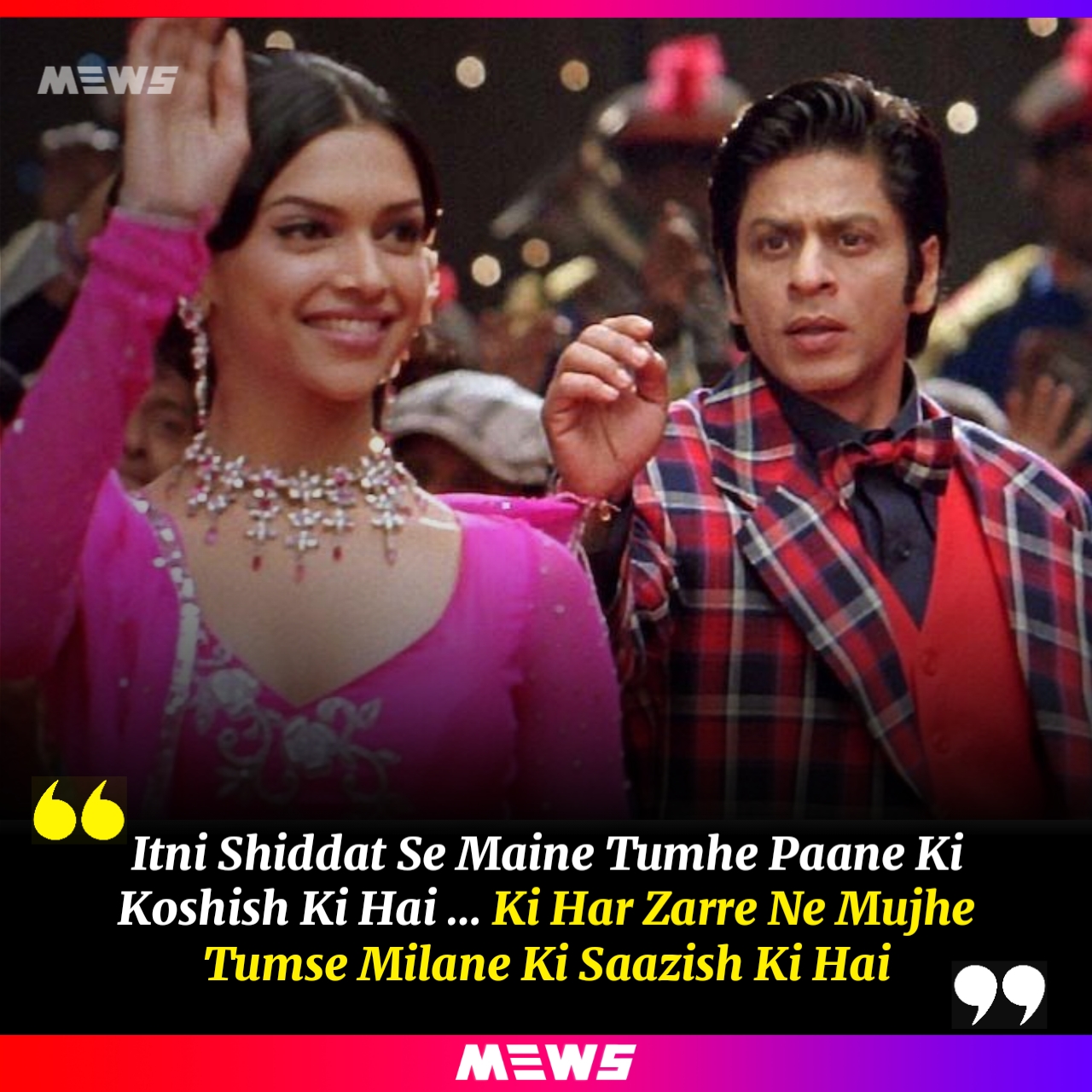 From 2007 released "Om Shanti Om", this is yet another inspirational Bollywood dialogue. In the last decade, the dialogue by King Khan has garnered a special fan base.