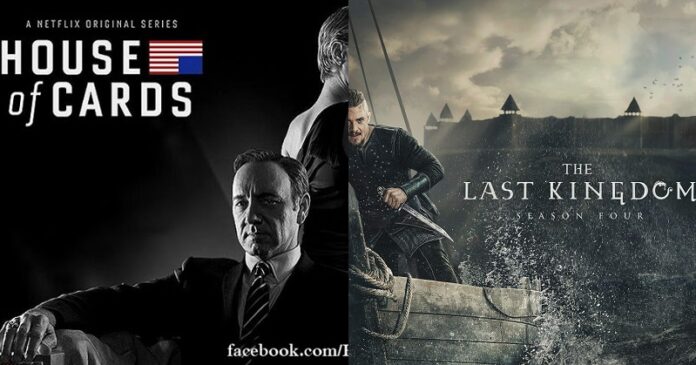 Netflix has today become synonymous with entertainment. Weekend hangout, or date nights, Netflix is the best for all kinds of occasions. We usually know what's coming out on the platform each week, and still most nights witness us scrolling through up and down Netflix. That is why we've compiled a list of the best bets on the platform to watch in 2021. From crime documentaries to new adaptation of classic films, Netflix is pumping out something for everyone.
To find out some of the best Netflix original web series to binge on in 2021, scroll through our list.
1) Umbrella Academy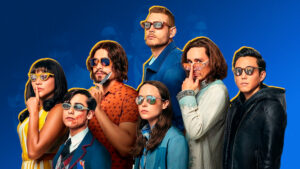 One of the best Netflix original series, the show follows the story of seven kids, all born on the same day to mothers who didn't even know they were pregnant. They are trained and adopted by a billionaire to use their power to fight evil. But as they grow up, their dysfunctional upbringing catches up with them.
2) The Witcher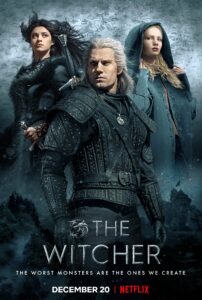 This show follows the life of Geralt, a mutated monster hunter. Follow his journey as he meets people who prove to be worse than his monsters as he tries to find his place in the world. This show has an excellent IMDb rating of 8.2 and is one of the best Netflix original series.
3) You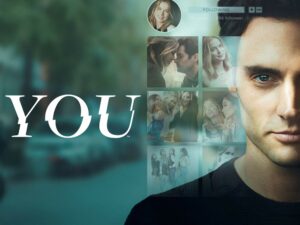 One of Netflix's most talked-about shows, You stars Penn Badgley. Badgley plays Joe Goldberg, a seemingly sweet guy who works at a bookshop in the city and develops an interest in a beautiful girl Beck. Unfortunately, that's where the rom-com portion of this thriller ends.
Joe starts stalking her, breaking into her apartment, holding her boyfriend hostage, and peeping in on her daily life. The twists and turns of this show will keep you hooked and makes it the best of Netflix's original series.
4) Sex Education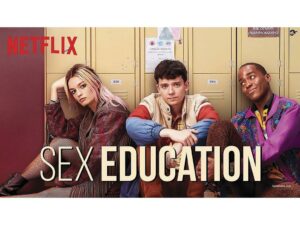 This hilarious comedy show features a mother-son duo navigating their way through the uncomfortable "sex talks." The mother in the show happens to be a sex therapist named Dr. Jean Milburn and her son is enduring her overbearing tendencies at home while giving out sex advice of his own in an underground sex therapy ring amongst his friends. This show is a comedy gold mine while also speaking about important issues. This is among the best web series on the internet.
5) Stranger Things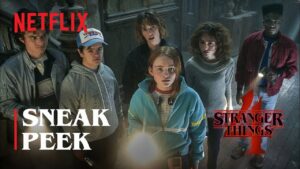 Stranger Things is one of the best Netflix original series. It follows the story of a boy who disappeared and how his mother, a police chief, and his friends confront supernatural forces to find him. The show has been a fixture of top-rated Netflix shows and has attracted views from all over the world.
6) The Crown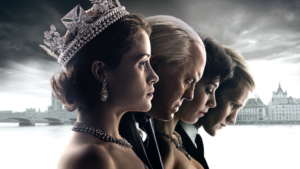 One of the best Netflix original series to follow real-life events, The Crown has been a topic of conversation since its start. The plot follows the political and romantic life of Queen Elizabeth the 2nd's reign and the various other events of her family life. The show is a massive hit and starts various heated conversations and debates online on Twitter with every episode.
7) House Of Cards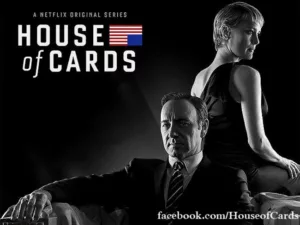 House of Cards features a Congressman who works with his equally cunning wife to take revenge. The show has a brilliant political satire backdrop and does an excellent job of enthralling the audience for all seasons. The show has been a hit among fans and critics and is the best of Netflix original series.
8) Narcos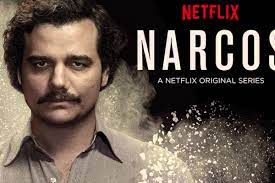 Since its premiere, Narcos has developed a cult-like following and has been watched and praised around the world. The show highlights the criminal activities of Colombian drug lord Pablo Escobar and other kingpins of those times. Its larger-than-life setting and script have captured the imagination of fans around the world and have won many awards including being nominated for 3 Emmys. Narcos is a must-watch on our best web series list.
9) The Originals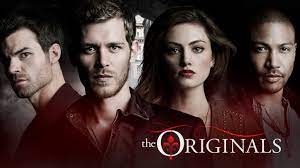 The Originals plot revolves around a family of power-hungry thousand-year-old vampires who want to rule New Orleans. The show is a spinoff from the widely successful show, The Vampire Diaries. The chemistry between the actors and the popularity of the show is unmatched.
10) The Last Kingdom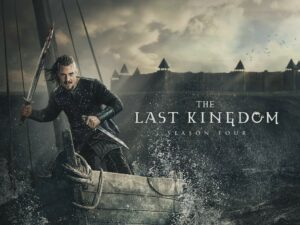 The show follows two key characters, Alfred, the Great as he defends his kingdom against Norse invaders, and Uhtred who is born a Saxon but raised by the Vikings as he navigates his loyalties and reclaims his ancestral birthright.