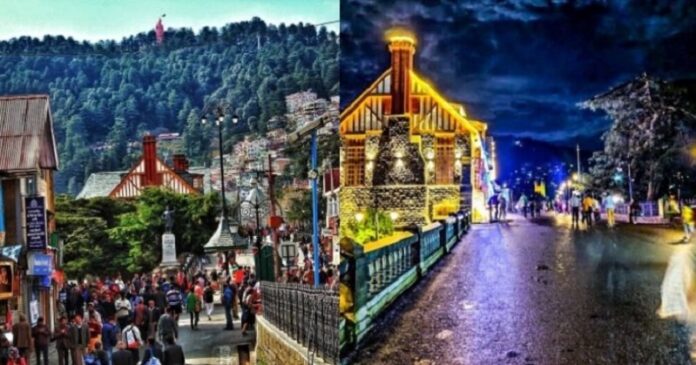 With an average elevation of 2,205 meters above sea level, Shimla is one of India's most popular hill stations. The location was highly forested, and it was referenced in the Vedas, ancient Hindu literature. It is the spot where Lord Hanuman paused in the Ramayana while hunting for the healing plant. The land remained a forest until the British East India Company took control of it. After that, they handed it over to the Maharaja of Patiala, who had assisted the British during the Anglo-Nepalese war. In 1863, Shimla was designated as India's summer capital, providing a welcome relief from the searing heat of the country's lower areas.
Places To See
Shimla is one of India's most famous tourist sites. It draws tens of thousands of Indian and international visitors each year. Tourists are drawn by the stunning views of the surrounding area and the western Himalayan snow-capped peaks. The colonial-style architecture mixes in beautifully with the surroundings and Shimla's warm climate. Here's a list of places to visit in Shimla.
1. Jakhoo Hill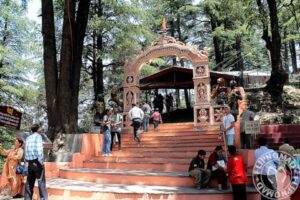 The highest summit in the entire hill station, Jakhoo Hill, is located 2 kilometers from Shimla and offers breathtaking views of the city and the snow-capped Himalayan Mountains. The 8000-foot Jakhoo Hill is a popular tourist destination for nature enthusiasts and pilgrims alike. The old Jakhoo Temple, which has a colossal statue of Hanuman, the temple's principal deity, is located here. The 108-foot-tall statue, which stands at an elevation of 8500 feet above sea level, is equipped with sensors that keep birds at bay. It is one of the best places to visit in Shimla.
2. The Ridge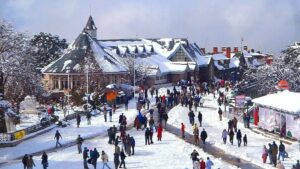 The Shimla Ridge, located in the town's heart, provides amazing views of the land's mountain ranges. The Ridge is a large open expanse that extends east to west along the Mall, another well-known tourist attraction. On the west, it links to the Scandal point. This is your ideal vacation spot if you want mountain views. It is one of the places to visit in Shimla for couples.
3. Mall Road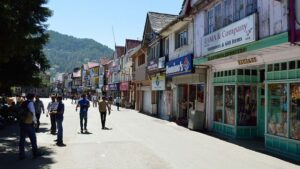 Mall Road, which runs parallel to The Ridge, gives you a taste of Shimla in a nutshell. Shops, cafes, restaurants, bookstores, and tourist attractions abound. Take a stroll down Mall Road and you'll be astonished at what you'll find at every turn. From here, you can admire Shimla's scenic splendor.
4. Kalka–Shimla Railway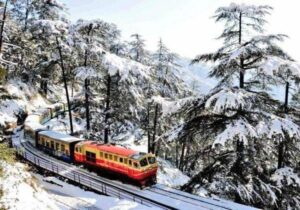 The Kalka- Shimla Railway is a UNESCO World Heritage Site, together with India's Mountain Railways. It was established in 1898 by the British to connect Shimla to other Indian railways lines. It connects Kalka (a town in Haryana) with Shimla. Summer Hill, Solan, and other tourist sites are among the places it travels through. Visitors can enjoy breathtaking vistas as well as an unforgettable tour through several tunnels and bridges on a train ride along this line.
5. Indian Institute Of Advanced Study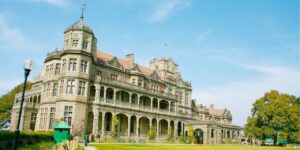 On Observatory Hill, the Rashtrapati Niwas, or Indian Institute of Advanced Study, is housed in the historic Viceregal Lodge. The edifice was built between 1880 and 1888 during the British monarchy. In this place, Dr. Radhakrishnan built the Indian Institute of Advanced Study in 1965. It is counted as one of the Shimla tourist places.
6. Christ Church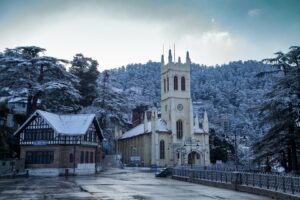 Christ Church, an outstanding example of neo-gothic architecture, has become a permanent fixture in Shimla's environment. It took over three years to construct this architectural gem on The Ridge in 1857. Stained glass windows, a clock tower, and frescoes are just a few of the attractions of this cathedral. It also houses India's largest pipe organ, which has appeared in a number of Bollywood films, including Black and 3 Idiots.
7. Summer Hill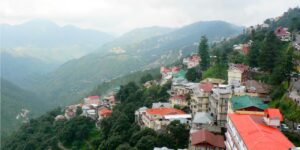 Summer Hill, also known as Potter's Hill, is a lovely town on Shimla's outskirts. In the past, this is where potters gathered clay to produce pots. Summer Hill, at 1283 meters above sea level, offers breathtaking views of the valley and its flora. The well-known Ridge, which attracts a huge number of tourists, is 5 kilometers away. Because the hill is part of a cluster of seven hills that make up Shimla, the top offers stunning vistas.
8. Kufri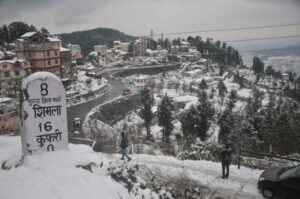 Shimla is 17 kilometres away from Kufri. The Himalayan foothills hill station, at a height of 2510 meters, is a paradise for nature lovers and adventurers alike. Kufri, like numerous other places surrounding Shimla, was once part of the Nepalese kingdom. Because of the stunning vistas, it offers as well as its reputation as an adventure hotspot, this site is a must-see for anybody visiting Shimla. It is one of the places to visit in Shimla for couples. It is also one of the hidden tourist places near Shimla.
9. Narkanda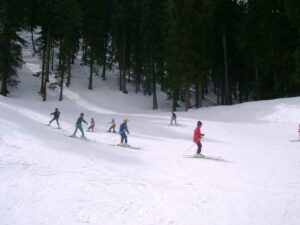 Narkanda is a lovely town in Himachal Pradesh's Shimla region that is home to a treasure trove of scenic beauty. Narkanda, 60 kilometers north of Shimla, is a popular tourist destination all year. This hamlet, which is located at an elevation of 2706 meters, is blessed with a serene atmosphere and year-round greenery. Its green slopes are dotted with apple and cherry orchards, adding to its visual appeal and making it a favorite among landscape photographers. It is one of the hidden tourist places near Shimla.
10. Kiarighat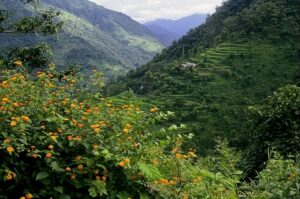 Kiarighat, a small hill station in Himachal Pradesh that you may not have heard of, is a great place to spend a relaxed weekend. This place will provide you with a much-needed break from the fast-paced city life and allow you to relax in its serene surroundings, whether you're traveling with family or friends. If you're in Shimla, you must visit Kiarighat and breathe in the fresh air of its densely covered forests, which include oak, pine, and deodar trees.
11. Annandale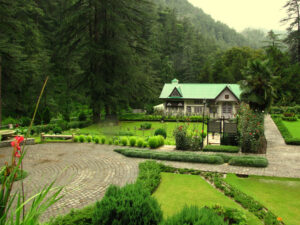 Annandale is a popular tourist site in Shimla. It's about a 4-kilometer walk to the Ridge. This flat area was once used as a playground by the British, who used it to play cricket and polo. Another popular sport in the area was racing. The racetrack has been converted into a miniature golf course with a helipad.
12. Shimla State Museum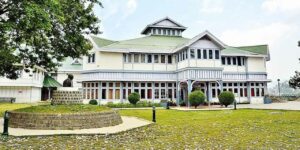 The Shimla State Museum is located at the peak of Mount Pleasant. Also known as Himachal State Museum and Library, it was built in the year 1974. It was constructed to preserve the state's cultural variety as well as its rich history. The colonial-style edifice is a sight to behold, located among luscious greenery. It gives a detailed account of the city's storied past. It is home to a magnificent collection of art, cultural anthropology, and archaeology artifacts. Sculptures, paintings, handicrafts, and coins are among the historic artifacts discovered here. It is counted as one of the Shimla tourist places.
13. Chail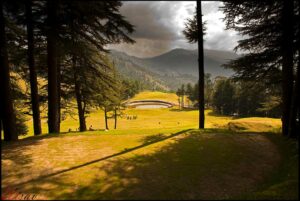 Chail, a lovely highland station, was founded by Maharaja Bhupinder Singh of Patiala. According to folklore, Bhupinder Singh eloped with the daughter of the then Viceroy of India from Scandal Point. Lord Kitchener was furious, and the pair was banished from Shimla as a result of their behavior. The world's highest cricket ground is located here, making it ideal for people looking for a calm vacation.
14. Solan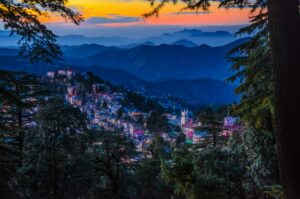 Solan, also known as the "Mushroom Place of India" and the "City of Red Gold," is a city that will not fail to wow you with its mushroom and tomato output. Its origins can be traced back to the Pandavas, who spent their exile here. Solan's evolution may be traced back to the British, who are also responsible for its first economic prosperity. The weather here is pleasant all year, the beautiful vistas are breathtaking, and the cuisines will please the foodie in you.
15. Arki Fort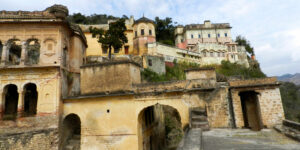 Arki Fort, which was built in Rajput-Mughal architecture, is a must-see for history buffs. It was built in 1660 AD and has housed a number of kings over the years. The fort's most notable feature is certainly the Kangra paintings that cover it. Although these paintings are thought to be almost 200 years old, they are nonetheless breathtaking.
Best Time To Visit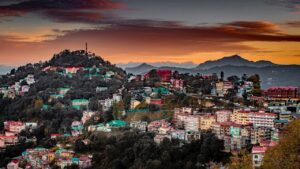 Shimla has a lovely climate all year, which is one of the reasons the British picked it as their summer capital. While the summer months are beautiful, October to December is the best time to visit Shimla since the weather is most favorable to sightseeing. During the winter months, Shimla attracts a high number of people due to the winter sports and snowfall. You can also count the time around October to be the best time to visit Shimla.
Accessibility and Accommodation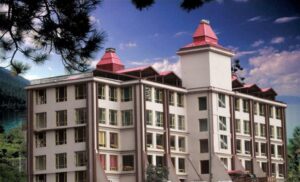 Shimla is the tourism capital of India and one of the country's most popular vacation destinations. By rail, road, and air, the town is well connected to major cities in neighboring states and India. As previously stated, the Kalka-Shimla trains are the most direct way to the town. Taxis, buses, and auto rickshaws are easily available for getting around town. Shimla, being a tourist attraction, has a diverse selection of hotel alternatives to accommodate visitors of all budgets. Fake guides, often known as "Touts," should be avoided at all costs, as they can trick visitors with their witty banter and have a predetermined commission inserted into hotel room fees.
Transport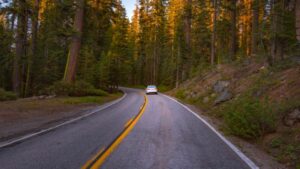 The best way to get to Shimla is to use the Kalka-Shimla Rail. The train leaves from Kalka, a lovely hill town in Haryana, India, that is easily accessible from Delhi. The Himalayan Railway is a UNESCO world heritage site that runs through some of the Himalayas' most magnificent and attractive places. Delhi and Kullu are the closest airports, both of which are well connected to the rest of Himachal Pradesh. The NH22 connects Shimla to Chandigarh, making it well-connected to the rest of the cities.