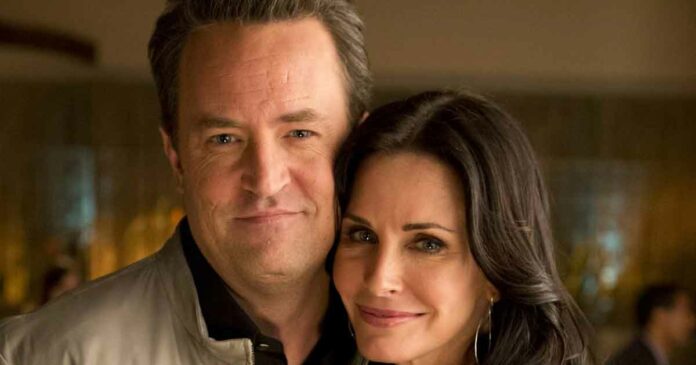 There is no second thought about the fact that we all love the on-screen pair, "Mondler." Together they seem to be an exemplary couple that every husband and wife would wish to be. Their relationship flourished the right way; first, they got the chance to be together as friends and know each other thoroughly, then fall in love, and finally get hitched – Ahh! Something really electrifying!!
They both have been a wonderful on-screen couple all through. From being the couple that understands each other, respects each others' beliefs, also accepts the fact that they are two separate beings, and all this has helped them in their marriage in the show. They were so close that they could easily and openly communicate their opinions to each other. While they shared such good chemistry on-screen, does that intimidated you to find out if they had such spark in real life as well?
In 2019, a source reported the Us Weekly about Matthew and Courteney and the statements are something we always wanted to hear!
According to the source, Matthew Perry never really gotten over Courteney Cox and had a thing for her always. If we quote the source who leaked the information to US Weekly, then he said, "Matthew's always been in love with her, Any girl he's tried to date looked similar to Courteney."
The source also added that Matthew never really had a chance. First, Courteney got involved with David Arquette in 1995. Later in 1999 she got married but got divorced in 2013. And then there was her new boyfriend, Johnny McDaid. So Matthew never got a chance to try his luck.
The couple would have been great given their on-screen record. They had disagreements and disputes in the show but always they could solve it so easily! We all know, conflicts are definitely a part of a healthy marital relationship and this couple made the statement even rock proof.
And Yes! Some special words here for Monica would be worth it. She is the one who made Chandler get the better off his anxiety and led him towards commitment. And, guess what? Now, he is committed!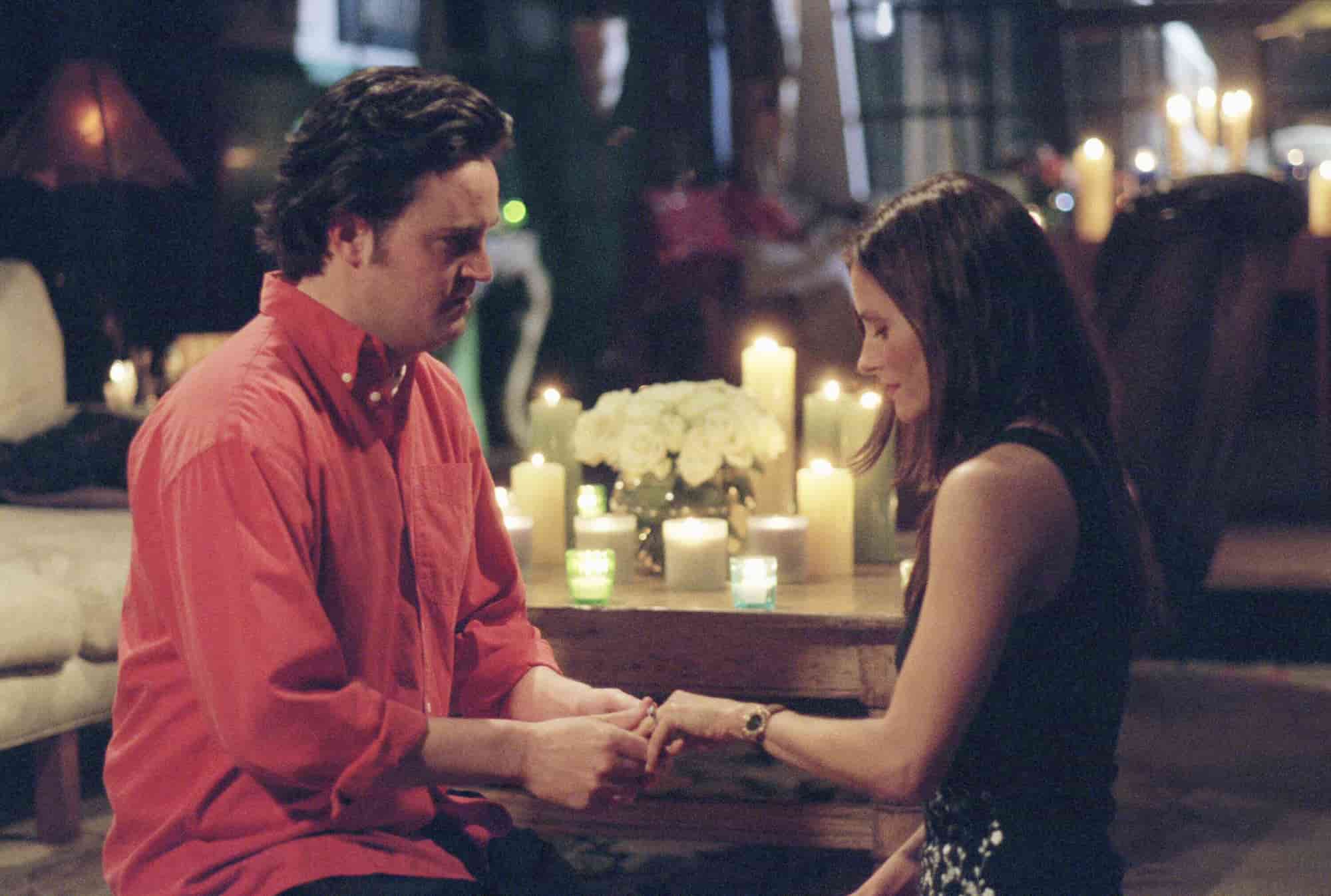 Chandler Bing and Monica Geller became a couple in the fourth season of the TV Show. By the end of the series, they got married and adopted twins. It has been wonderful watching them grow up into adults and having their own family. In real life, Matthew Perry and Courteney Cox are still close even if they do not meet every day and that amazes the fans a lot. Courteney and Matthew, both dated their co-stars in real life but we were always interested to see the two make a match and live together happily ever after.
Matthew Perry's dating list is vast while Courteney Cox's list is very small. She and David Arquette tied their knot in the year 1999. In 2004 they welcomed their daughter Coco into the world. But sadly, after 11 years of their marriage, the couple parted their ways in 2013. She then dated Johnny McDaid in 2013. The couple even got engaged in 2014. However, they couldn't work things out between them and split up in 2015.
As for Matthew Perry, as said his dating list is vast but some of his well-known affairs were with Yasmine Bleeth, Lizzy Caplan, and Julia Roberts. He dated Yasmine and Julia in the 1990s. Lizzy Caplan was his most recent affair whom he dated from 2006 to 2012.
Leaving aside the source from US Weekly, rumour has it that Matthew Perry has always had a crush on Courteney Cox. Yes, that's right!
But it seems like Matthew never really got an opportunity to confess the way he felt about her. But anyways, Matthew and Courteney have stayed friends for the time.
Recently, they caught up with each other for a lunch and Courteney posted a cute picture of them together on social media. Well, this is not the best part.
The best part was her caption which said, "Guess who I had lunch with today…. I KNOW!! Could I BE any happier? #realfriends."
We all would have really loved to see the popular on-screen couple date each other off-screen as well. It just fits, you know what I mean. But hey! If they are happy we are happy for them. Don't forget we will still get to see them on-screen together again very soon! Stay tuned for the reunion guys!