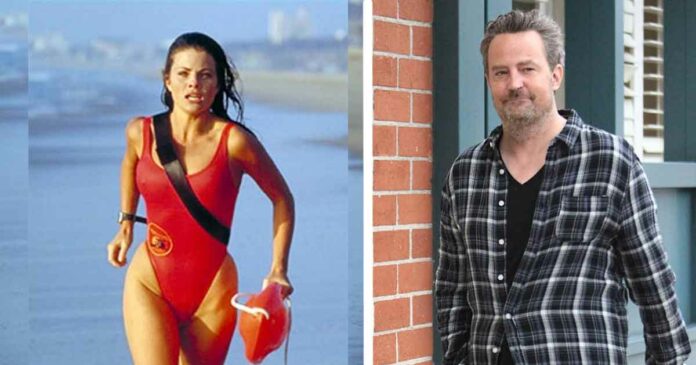 He found the one!
Matthew Perry is finally settling down with his on and off girlfriend Molly Hurwitz and is set to get married. But his romantic past is full of ups and downs. After the break up with Lizzy Caplan, the FRIENDS star Matthew Perry was single for half a decade. However, before finding love with 29-year –old Molly Hurwitz, he enjoyed some high profile romances over the years.
When the TV star started working on FRIENDS, he described himself as: "I am not an unattractive man but just awful with women." In 2004, while talking to Dateline he said, "I am not comfortable with silence at all. I have to break any awkward moment of silence with a joke."
Even though he claims to be shy and awkward near women, but soon after the show started getting attention, he found himself getting into a series of high-profile relationships.
Lately, in his most recent relationship, he turned his focus to a woman behind the camera and not in front of it. As per reports, they dated privately for a year and a half before they were spotted together in December 2019. In February, Molly confirmed their relationship online on Valentine's Day with a romantic post which said, "The second year being my Valentine, but his first as an Instagram influencer."
It's also said that the duo took a brief break in May, but they found their way back together and are now engaged. Matthew and Molly are in it for the long haul, but Matthew has got plenty of experience dating the hottest Hollywood actresses. We wish the couple an eternity of togetherness because it's pleasant to finally see Matthew settling in life.
But it won't be wrong to go back in time and look into some of Matthew's relationships from the past. So let's dive in and check out Matthew's dating history in the list below:
Julia Roberts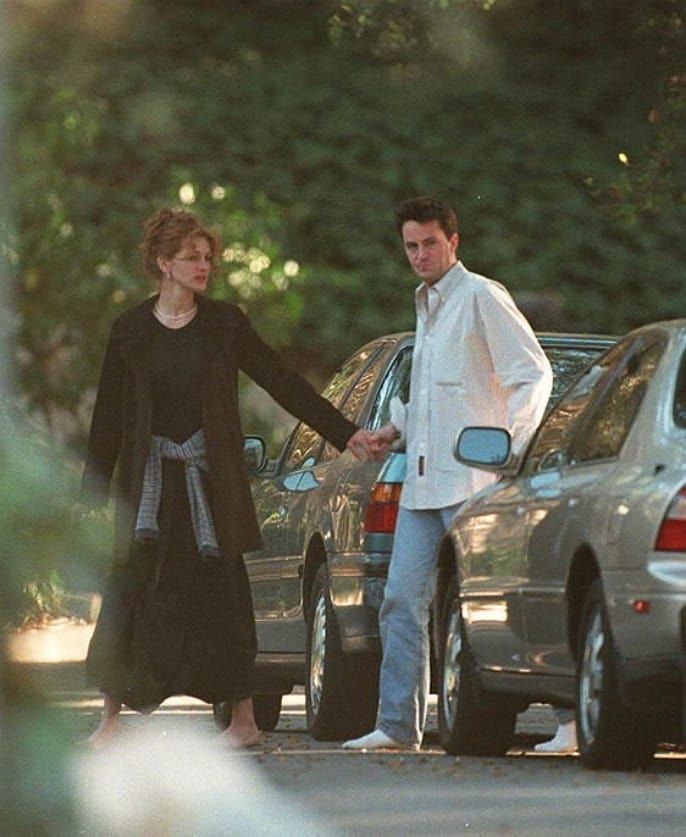 They started to hit it off when the 'Pretty Woman' actress made a guest appearance in FRIENDS. Their off-screen chemistry turned out to be more interesting than the on-screen love affair on FRIENDS. The couple dated from 1995 to 1996.
Yasmine Bleeth
Every FRIENDS fan knows already that Chandler had a thing for Baywatch star Yasmine Bleeth in the show. Surprisingly, in real life, Matthew managed to date the real thing, I mean Yasmine, though their relationship ended in just a few months.
Neve Campbell
Reportedly, Sparks flew between 'Three to Tango' co-stars on sets while filming the movie in 1998. However, their relationship was over by the time the film got premiered.
Maeve Quinlan
After breaking up with Neve, Matthew moved on to date the 'Bold and the Beautiful' star, Maeve Quinlan. Things got pretty serious between them while they dated from 2002 to 2003.
Lauren Graham
Next up, Matthew dated 'Gilmore Girls' star Lauren Graham in 2003. Both the stars worked together multiple times over the years, and later as it turns out, their acquaintances amalgamated to become love. We just love this one. Didn't we?
Rachel Dunn
Mathew finally got serious about his love life after meeting Rachel Dunn. It looked like they were heading towards marriage after dating for two years. Though he and the former fashion student had an age gap of 14 years, they managed to make their relationship work from 2003-2005, before calling it off.
Lizzy Caplan
Not long after breaking up with Rachel Dunn, Matthew started dating Lizzy Caplan. They dated for half a decade but tried to keep their relationship out of the spotlight. However, after 2012, they quietly split.
And after that in 2018, Matthew started seeing the Talent Manager, Molly Hurwitz. Unfortunately, his personal troubles and questions about his sobriety came between them. If you believe the sources, that is when they took a brief break from their relationship. According to an article published in In Touch, a separate source said, "It just wasn't working anymore. You have to hand it to her for hanging in there for so long, but you can only help someone so much. At the end of the day, only Matt can help himself. He is in a really dark place, and pals fear he may have relapsed."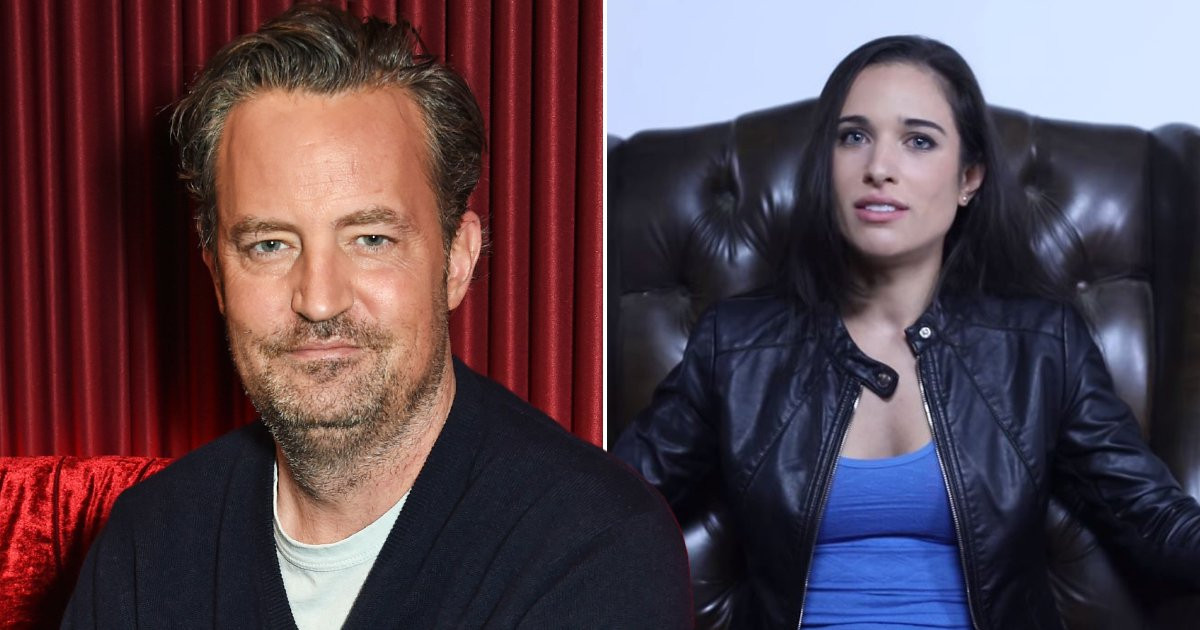 Luckily, Matthew and Molly worked through their issues and are heading down the aisle soon. A lovely moment for every FRIENDS Fan! Again, we wish the couple a happy life ahead.