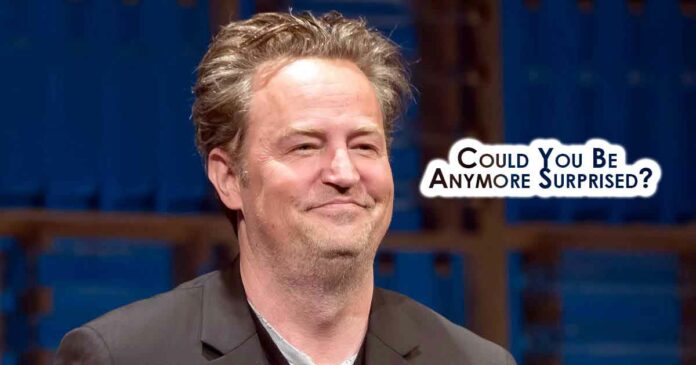 No matter how many times we watch FRIENDS, there will always be a surprise for us to pick up. And now after 26 years on our screens, when we thought we knew everything about the show, many fans have been left shocked with a big realization.
We realized that during one episode Mathew Perry aka Chandler Bing had his own dad play a character. Matthew's real-life father, John Bennet Perry who is an actor, made a cameo on "The One With Rachel's New Dress". This cameo was aired on season 4, episode 18. The actor appeared as the father of Rachel's boyfriend Joshua, Mr. Burgin.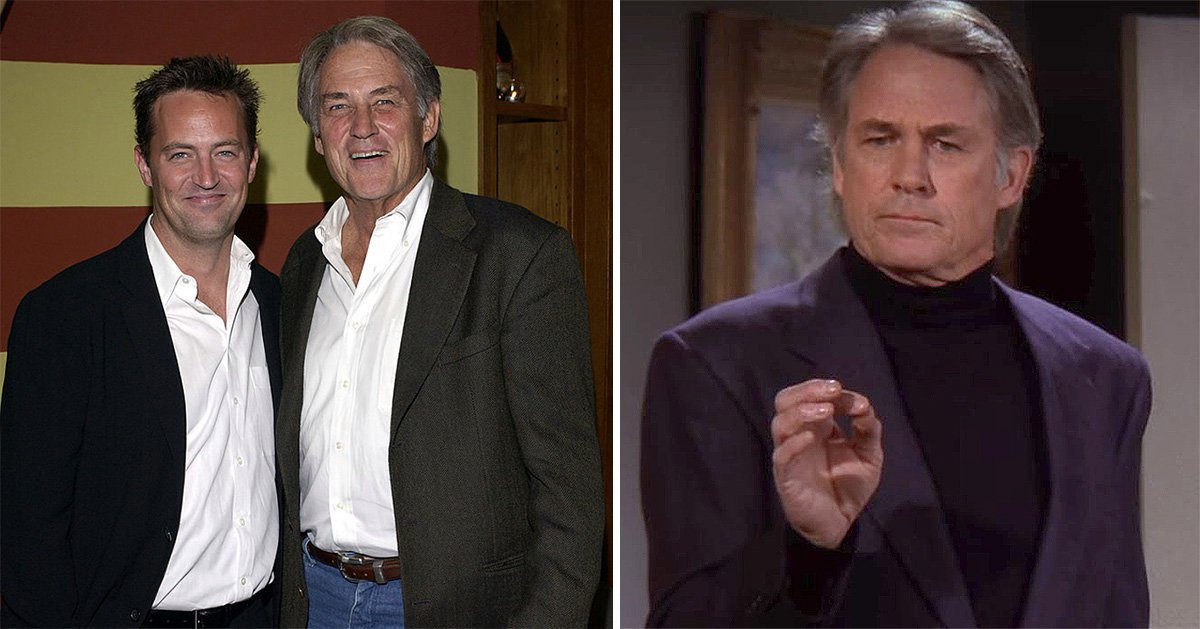 Could we BE any more shocked?
In season four, Rachel and her then-boyfriend Joshua go to his parents' humongous house to spend the evening together. They think they're all alone. But no, it turns out, his parents have just returned from their holiday. They walk in and find Rachel waiting suggestively on the sofa in a sexy nightdress. Later, it prompts Joshua's father aka John Bennet Perry to say, "I like her, she seems smart." To make things worse, she went out for dinner with the whole family wearing that lingerie. Awkward!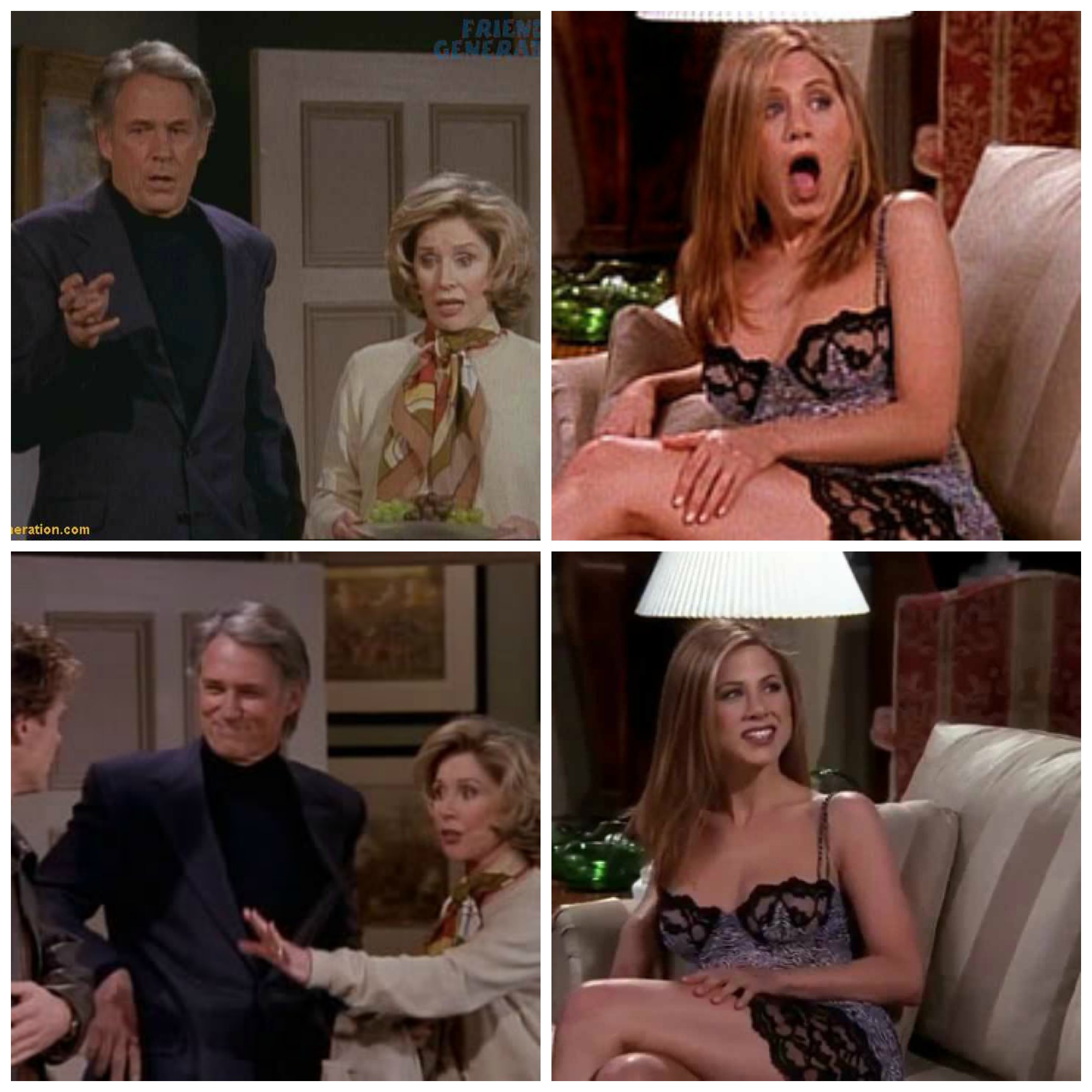 Over the years FRIENDS has featured lots of cameos from celebrities, from Reese Witherspoon to Brad Pitt, and the most famous of all was with Danny Devito who played a stripper, named Officer Goodbody. But, somehow one cameo managed to pass us by which has Matthew's real-life father.
However, when we look back now, the resemblance between them is fantastic. Matthew and John Perry have the same tone of voice, smile, and comedic timing. Well, it took us 100s of re-watches to notice that Joshua's dad is none other than Matthew's real-life dad. It's the only case where a blood relative of one of the cast members appeared in the show, as per our knowledge. Since the father-son duo didn't share the screen on the show during John's cameo might be the reason that their connection got missed so easily. But, now you can add it to your FRIENDS encyclopedia.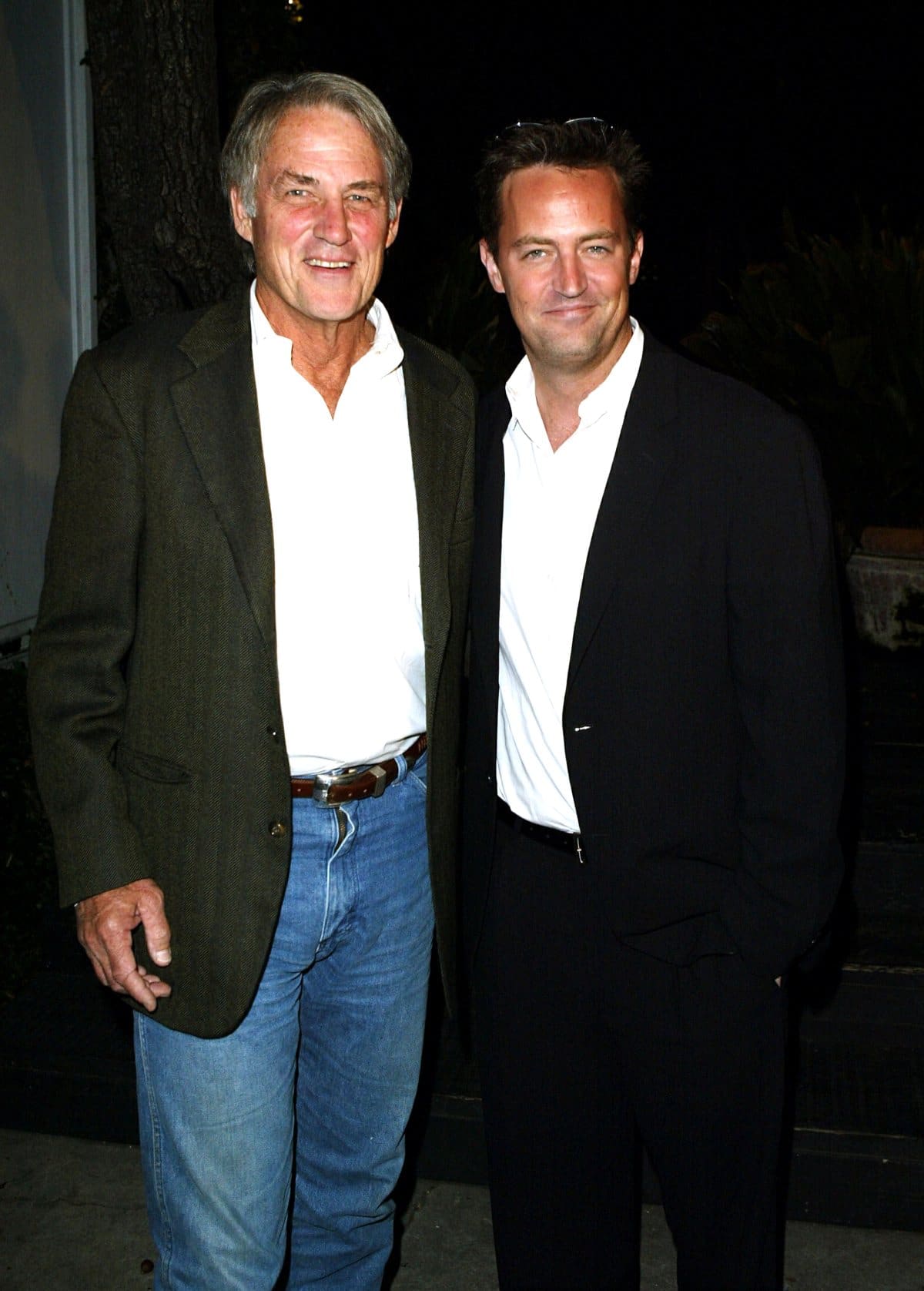 Frankly, it's hard to believe that we missed it. They're practically twins.
Matthew Perry aka Chander is a household name but his father is too well established in Hollywood. For around 40 years, John Bennet Perry appeared in famous comedies such as, "The Sweetest Thing", "George of the Jungle" including hit TV shows like "Veronica Mars" and the sci-fi classic "Independence Day". He also played Matthew's on-screen father on an episode of "Scrubs" and in "Fools Rush In".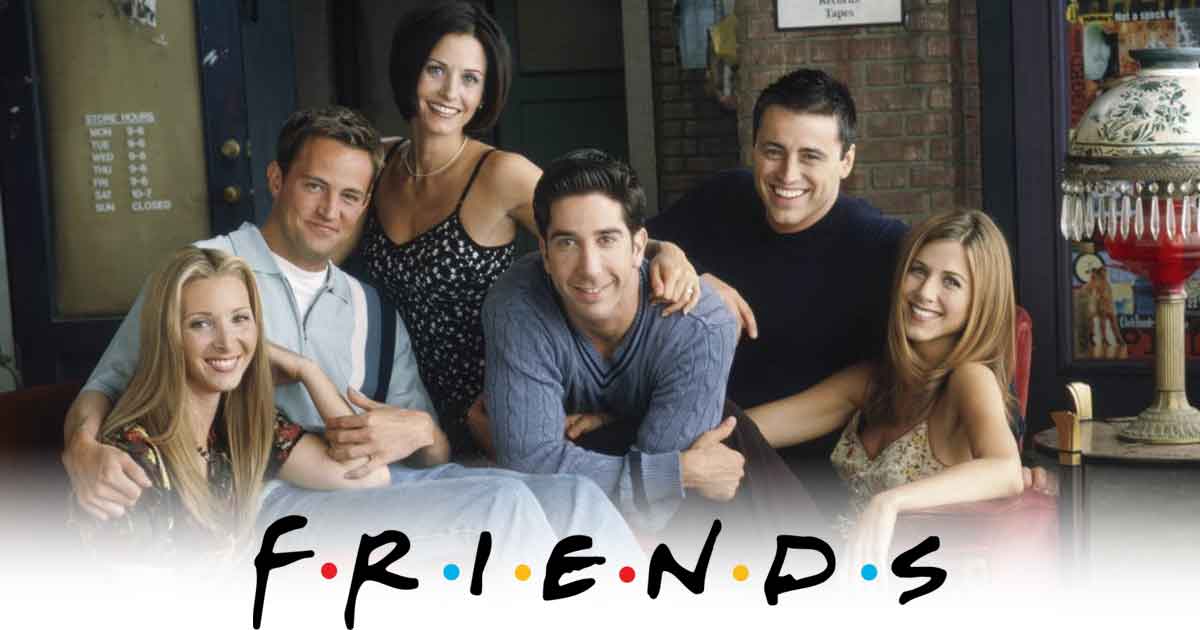 Meanwhile, Lisa Kudrow aka our favorite Phoebe Buffay recently confirmed the long-awaited FRIENDS reunion show has now started shooting. This extra-special program was due to air last year. But due to the coronavirus pandemic, it had to be pushed back. However, Matthew also told fans on Twitter that the reunion is scheduled to be premiered at the beginning of March.