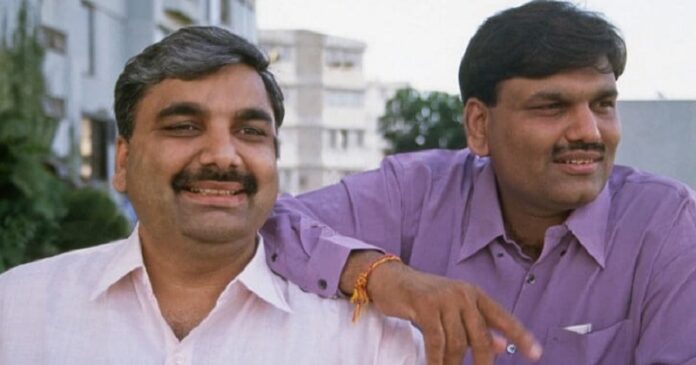 This article talks about the web series "Scam 1992" and Ashwin Mehta, the brother of Harshad Mehta.
"Scam 1992: The Harshad Mehta Story" is a web series on Sony Liv that shows India's biggest financial scam done by the key players. The factors they created helped them with a stable ground to control the stock exchange for their own benefits.
The web series is made on the book "The Scam: Who Won, Who Lost, Who Got Away" written by Sucheta Dalal and Debashish Basu. Harshad Mehta passed away way back in 2001. He died in police custody and his family had to deal with numerous legal battles. Ashwin Mehta, his brother is one of them.
Ashwin Mehta Before The Scam Broke Out
Ashwin Mehta was born at Paneli Moti in a Gujarati family. His early life was spent in Kandivali. His father had a small-scale textile business. Later, the Harshad Mehta family moved to Madhya Pradesh. As per Dreshare, he did his schooling alongside his brothers at Holy Cross Byron Bazar School. Besides that, he was the most trusted sidekick of Harshad Mehta.
Before finally getting his foot into the stock market, Harshad Mehta tried his hand at several jobs. However, once he learned about the stock market, he took BSE (Bombay Stock Exchange) to a storm. He became so famous that he was known as India's 'Big Bull' and the 'Bachchan of the Indian Stock Market'. Unfortunately, his fame was attributed to his ability to pump huge amounts of money into the stocks he picked. Everything was going fine until one day his scam was exposed by the famous journalist Sucheta Dalal.
As a result, the stock market started crashing, putting Harshad Mehta in legal trouble as well as huge losses. Reportedly, the scam was worth over Rs. 24,000 crores. To pull off a scam like this, a person surely needs someone else as well. And, that someone was nobody else, but Ashwin Mehta.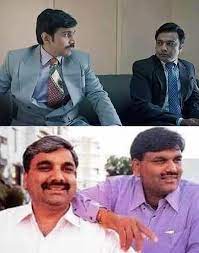 Ashwin Mehta After Scam
Ashwin Mehta and Harshad Mehta were arrested by the CBI after news of the scam broke out. As the investigation carried on, they spent 3 months in jail. This hurts their credibility among the investor circle as well. No one wanted to deal with someone who had been accused of a scam. Besides that, the brothers had to fight over 600 civil and 76 criminal cases as well. To make things worse, the IT tax department came after the family claiming Rs. 11,174 crores in taxes.
While in police custody, Harshad Mehta passed away in 2001. After that, Ashwin Mehta and Harshad's wife Jyoti picked up the burden of cases. In a case related to the diversion of funds, Ashwin Mehta was sentenced to 5 years of rigorous imprisonment from state-run ONGC. He was also fined RS. 5 lakhs.
Where is Ashwin Mehta Now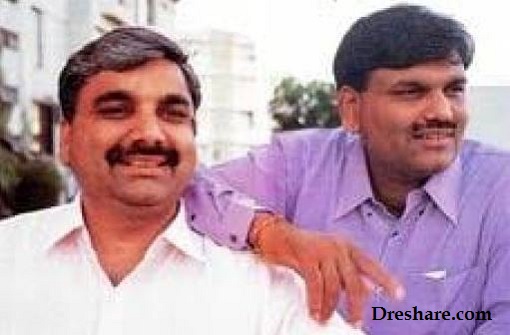 Ashwin Mehta came to the limelight with Harshad Mehta, his brother. One would still expect him to be heavily involved in the stock market considering their involvement in the stock market. However, Ashwin Mehta took up the law after the breakout of the scam. He used his law degree to fight the cases that were against the family. Until 2018. he fought the cases after which he was finally acquitted.
Interestingly, in the same year, Harshad Mehta's wife also won a case against Federal Bank and stockbroker Kishore Janani. They owed Harshad Mehta Rs. 6 crores in 1992. If you don't know, the court-ordered payment of the amount with 18% interest. Reportedly, Ashwin Mehta now handles cases at the Supreme court and the High Court of Bombay. And, as per the sources, the family stay in the Madhulika Apartment on one floor.
Ashwin Mehta's Net Worth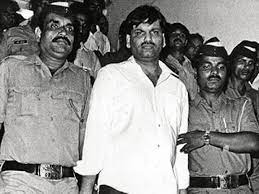 Now, his net worth is around 25 to 30 crore. He pursued his degree in law in the mid-50s. Then, he became a law practitioner in Mumbai Supreme Court as well as High Court. He was also a stockbroker in Harshad Mehta's firm. As per reports, Ashwin fought the legal battle till 2018. Later, he was acquitted by a special court.
In the web series, Hemant Kher plays the essential role of Ashwin Mehta. He has more than 16 years of experience in coaching aspiring actors and is also an alumnus of the National School of Drama. Hemant Kher has worked in Theatre as well as Television. He is also a writer and creative director in the industry. Hemant takes the viewers inside the life of Ashwin Mehta in the series and showed the details of how his life turned out after the scam.