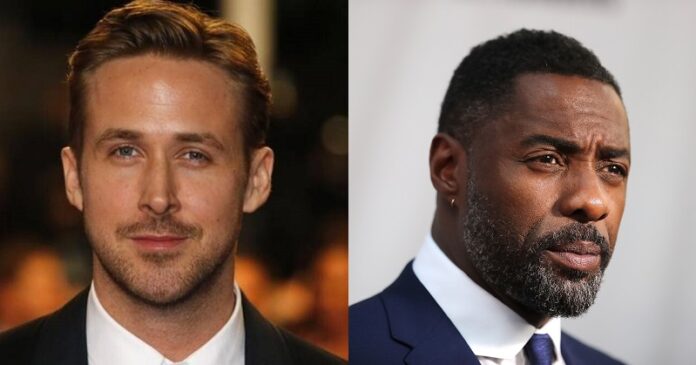 We have often heard about the prettiest woman and seen everybody ogling at their beauty. But, today we are going to tell you about the handsome men in the world, especially from Hollywood. We all have fallen for a handsome man at least once. Also, a good-looking man with a charming personality is surely the cherry on the cake. However, never confuse handsome with just good looking face. From sexual appeal and intelligence to personality and a perfect sense of humor, everything counts.
From Leonardo DiCaprio to Matthew McConaughey, we have curated a list of some of the most handsome men in the world from Hollywood. Let's check them out.
1. Brad Pitt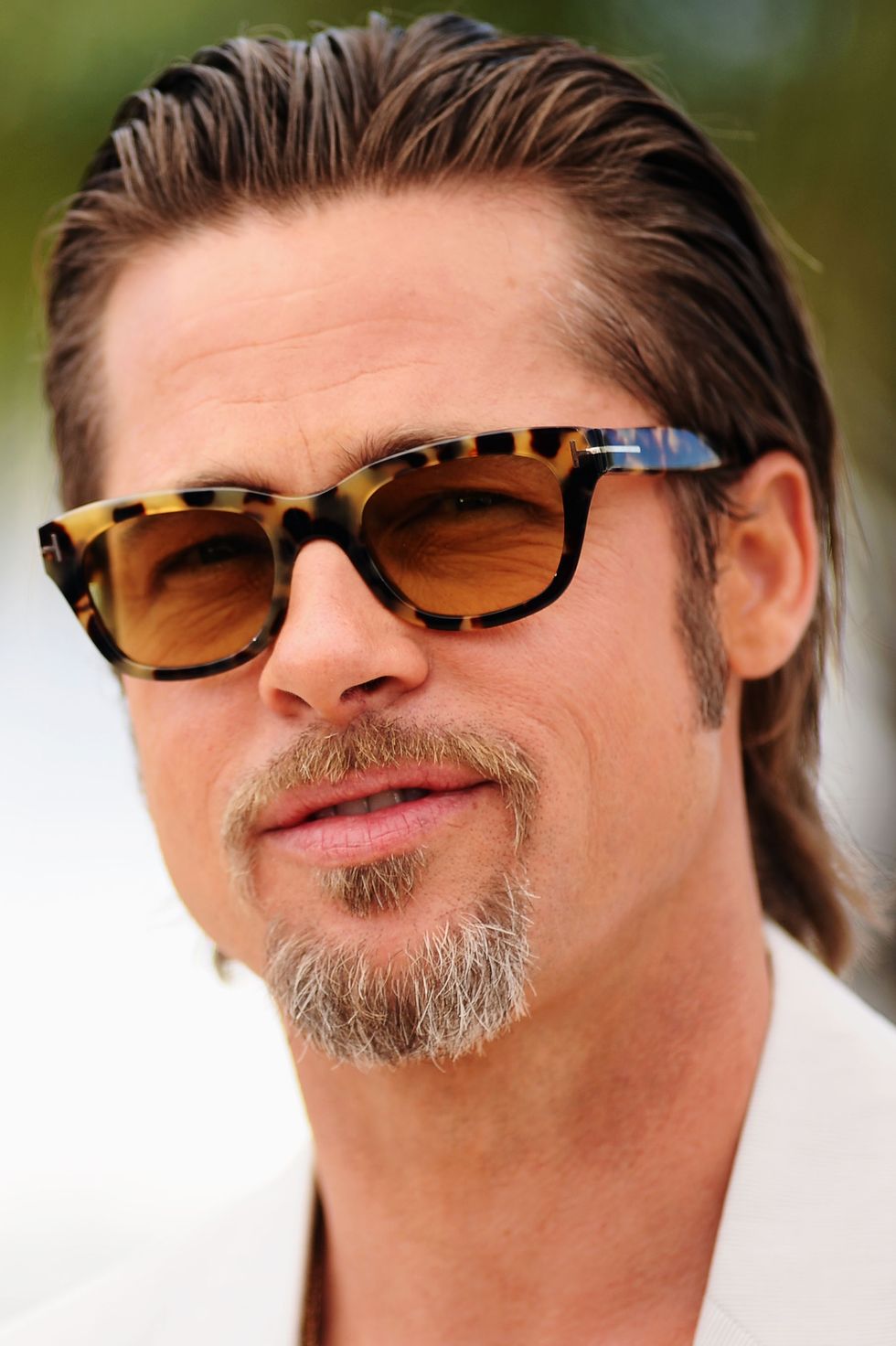 Brad Pitt will surely make you believe in love at first sight. He has been a handsome sensation from his first major debut in "Thelma & Louise" as a hitchhiker. Undoubtedly, he was the stunning-looking hitchhiker there ever was. And with time, he only became more handsome and nothing less.
2. Leonardo DiCaprio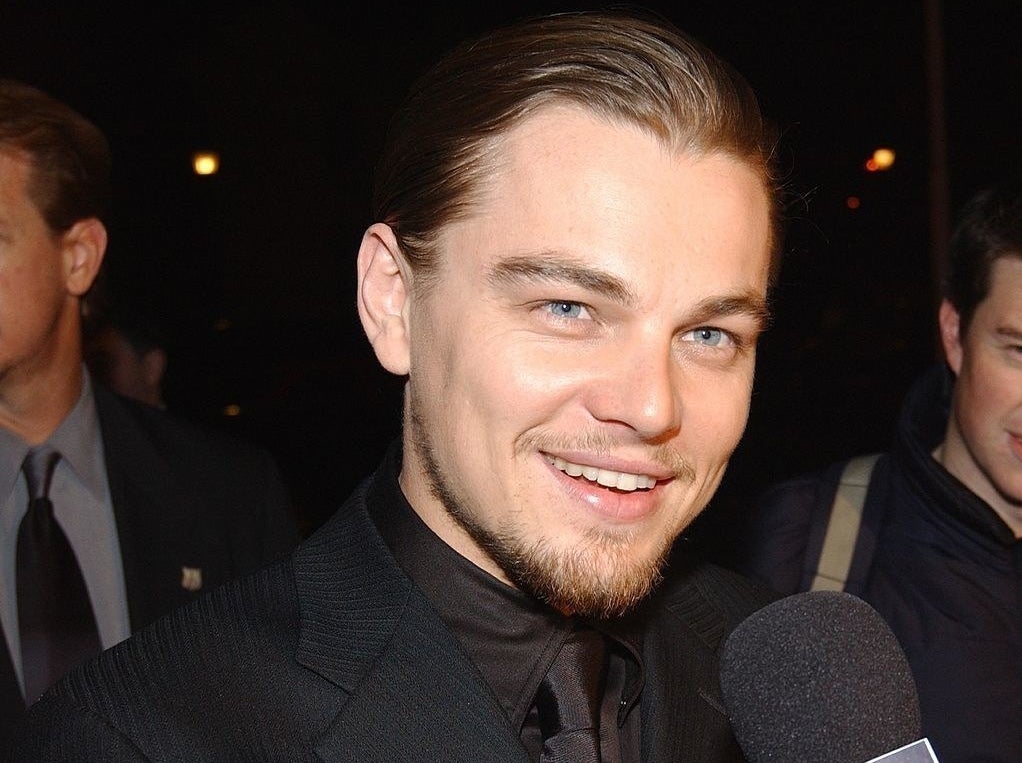 When he played the role of the Romeo of all our dreams in the film adaptation of "Romeo & Juliet", he made us skip our heartbeat. The "Titanic" actor, Leonardo DiCaprio is undoubtedly the most handsome man in the world. He stole all of our hearts and remains the heartthrob to this day.
3. Ricky Martin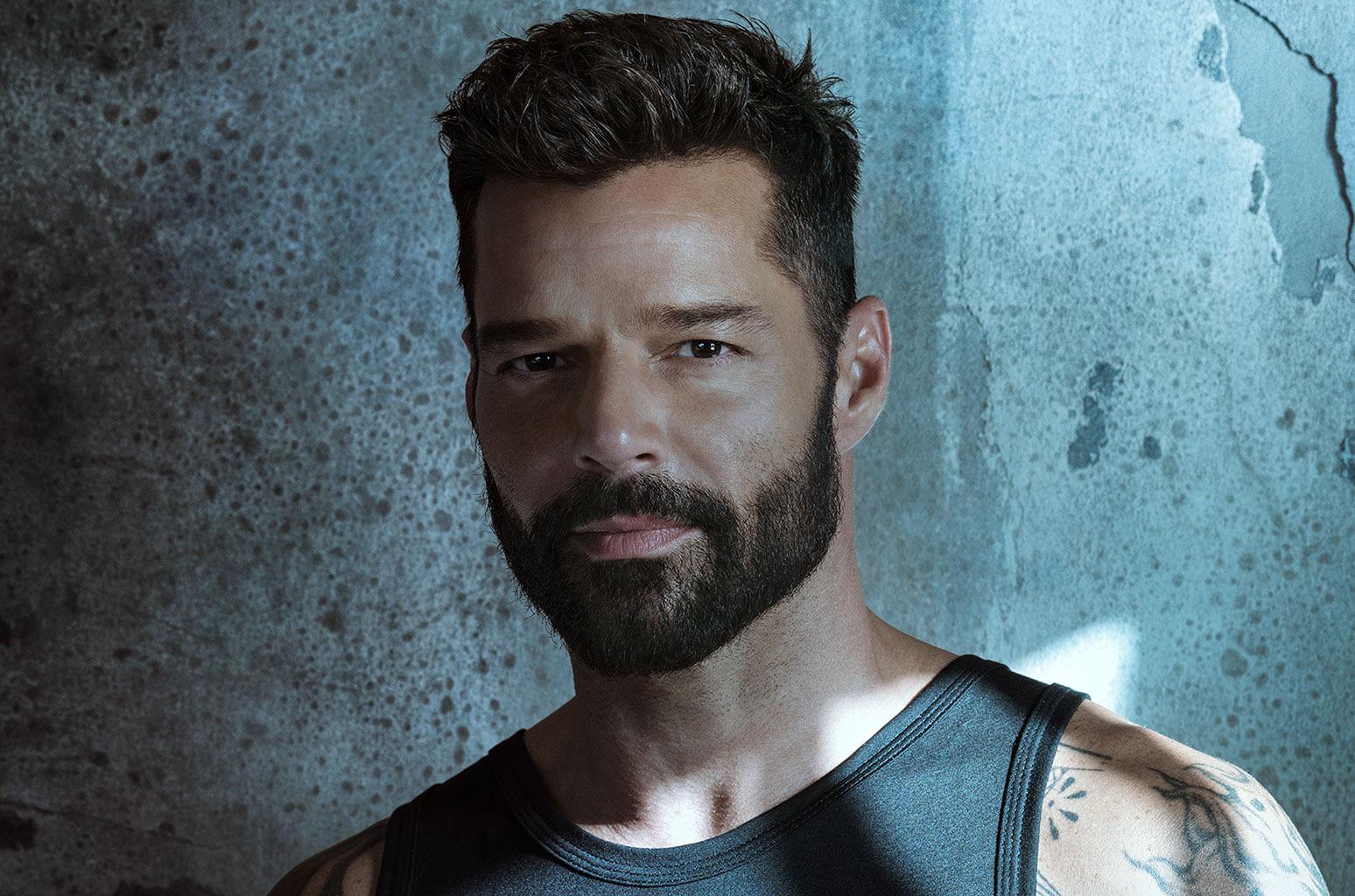 Ricky Martin rose to fame in the U.S. with a timeless classic "Livin' La Vida Loca" in 1999. After that, he took the Latin American music industry by storm and never looked back. However, his hotness was at its peak when he was dancing in leather pants all throughout the 1990s. And, up until this day, he is the most handsome man in the world.
4. Jared Leto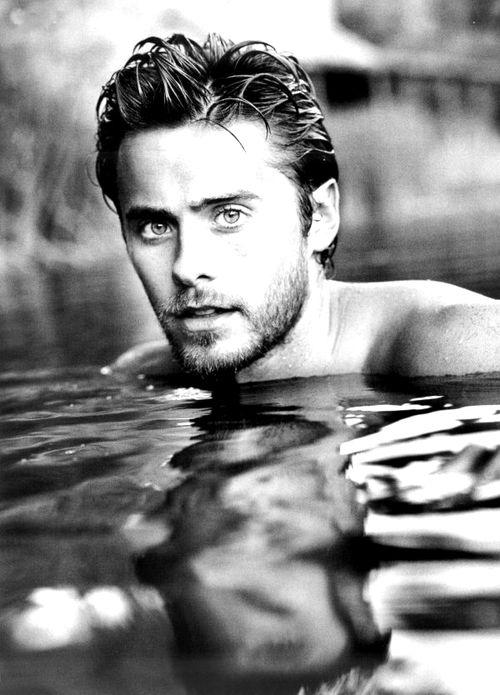 Jared Leto is one of the actors cum singers who managed to pull off everything he wears, especially his over-the-top Gucci. His most cherished role in "My so-called life" captured everyone's eyes and hearts. His stunning style and dreamy eyes make him one of the most handsome men in the world.
5. Ryan Phillippe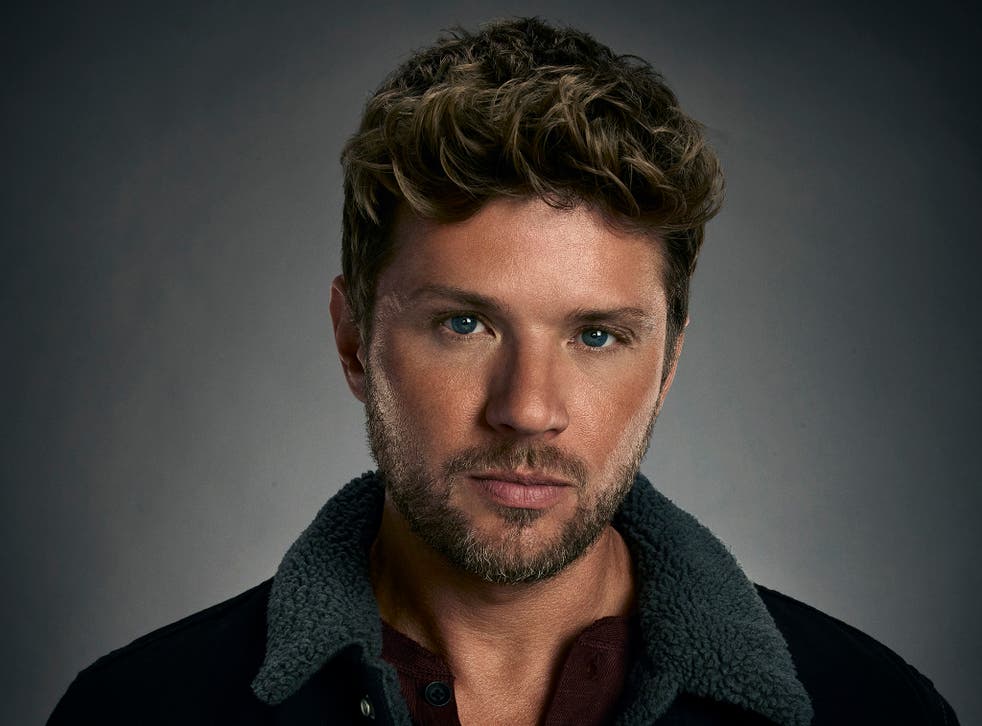 From his debut on the soap opera "One Life to Live", Ryan Phillippe has always been the eye-candy for the viewers. He became one of the biggest heartthrobs of the '90s with the movies like "Cruel Intentions" and "I Know What You Did Last Summer." If you have ever watched "Cruel Intentions", you will know that he was being irresistibly bad in that movie.
6. Idris Elba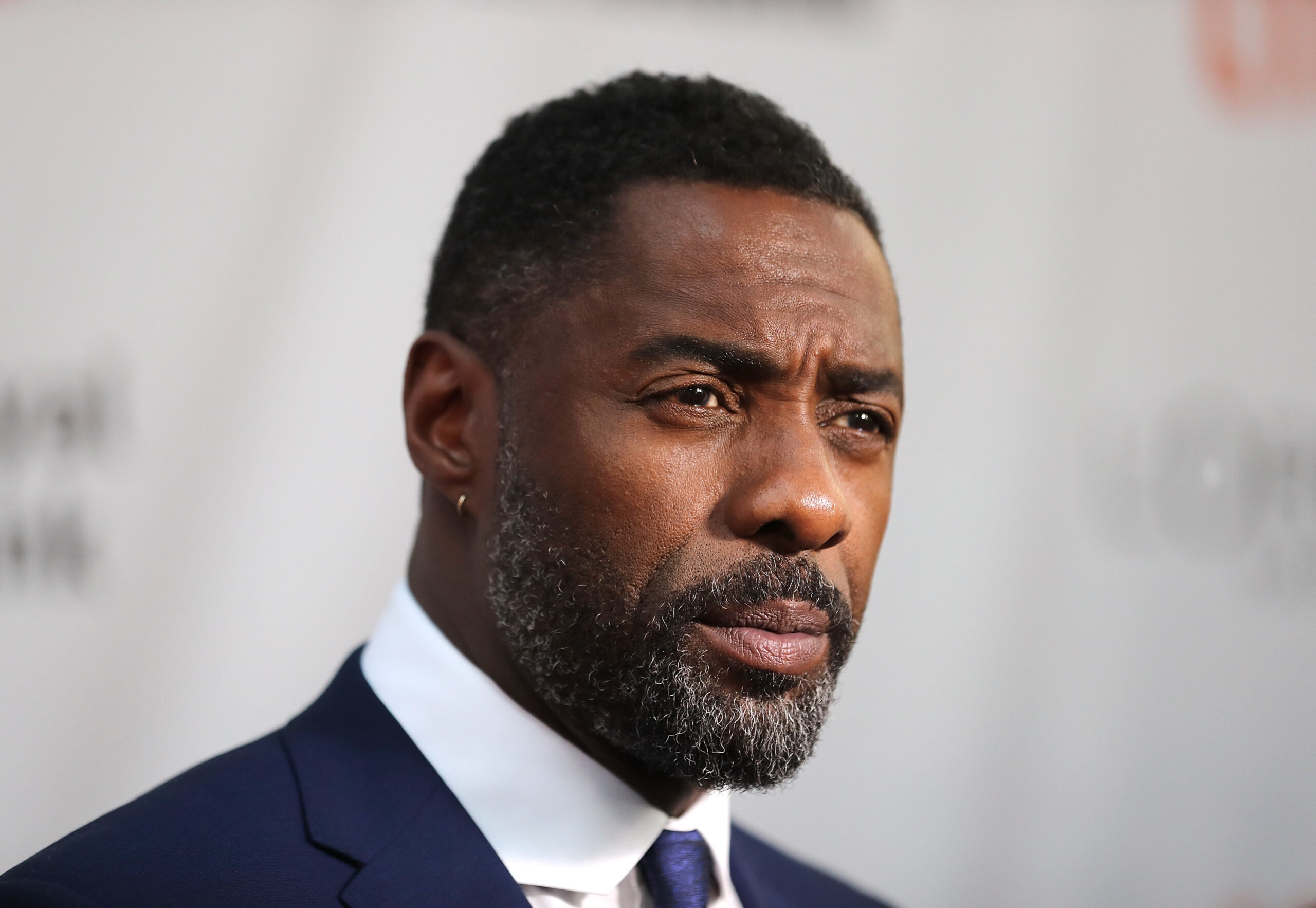 Idris Elba is a handsome fixture on red carpets across the globe. He launched his career with both TV and film roles, marking his territory all over the Hollywood film industry. Besides that, he is also a professional boxer which makes him super sexy and hot.
7. Jake Gyllenhaal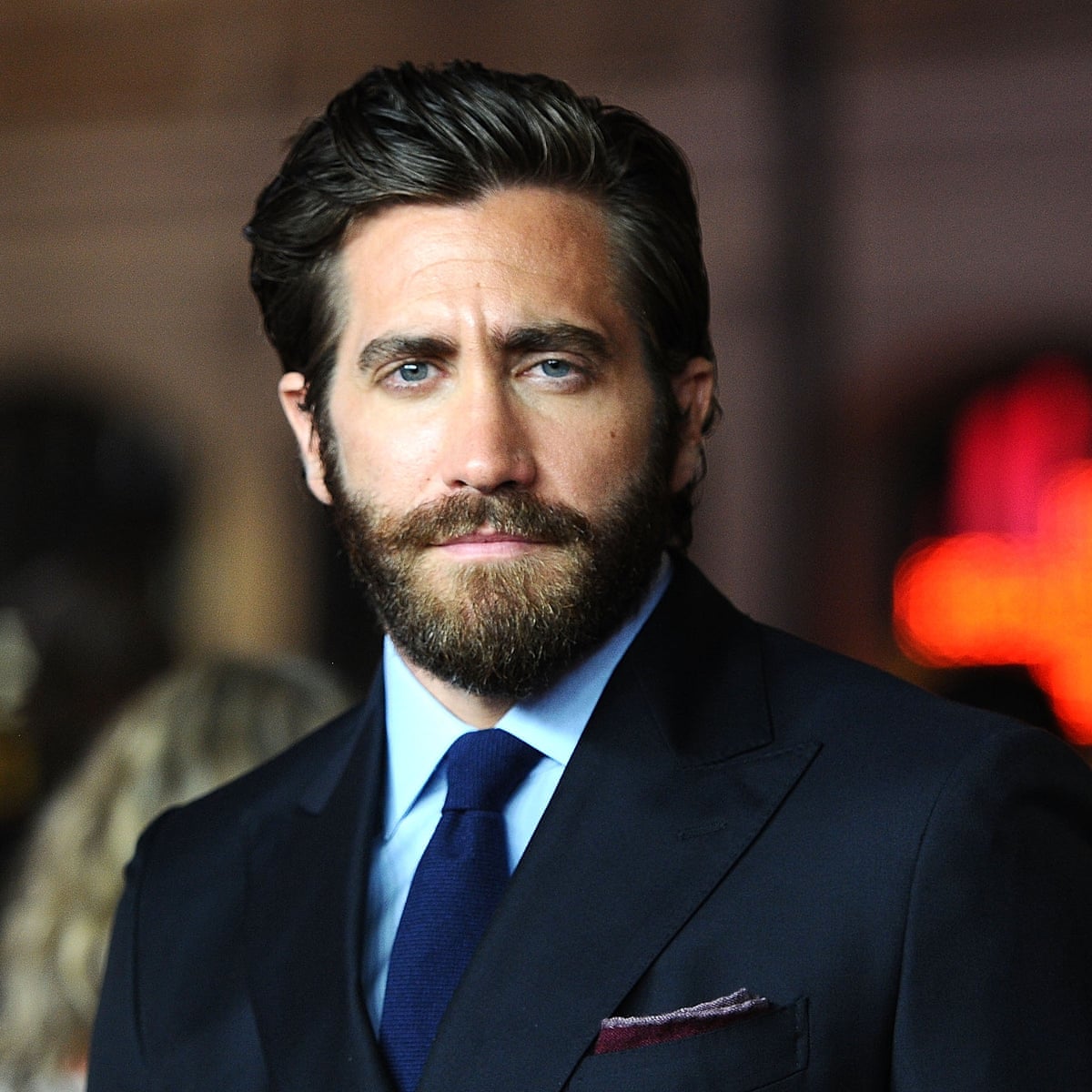 Jacob Benjamin Gyllenhaal is an American actor who has given many hits. From "Everest" to "Love & other drugs", Jake Gyllenhaal has always kept his spot as the ultimate hunky boy next door. Since the 90s, the audience has been crazy about him. Being the world handsome man, he proves that age is just a number.
8. Prince Harry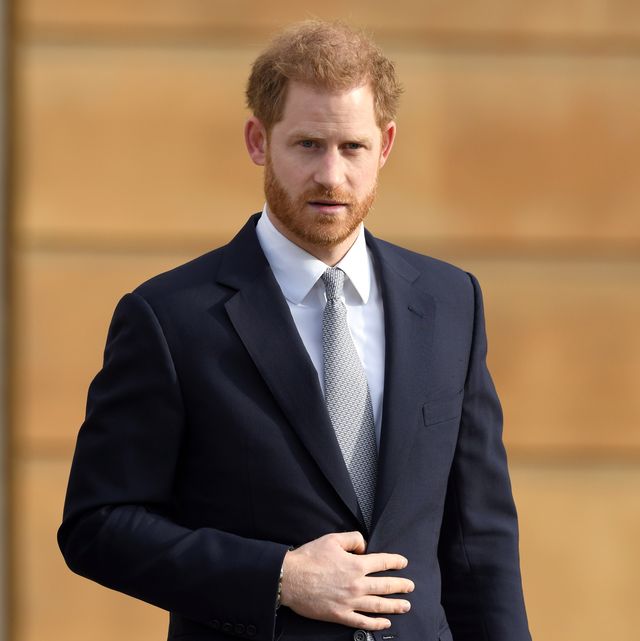 Prince Harry is a Duke of Sussex. He is a British prince who belongs to the British royal family. The younger of British princes is undoubtedly one of the handsome men in the world. However, his hotness was at its peak when he played a game of ball with a group of British children. He was looking adorable and handsome at the same time.
9. John Stamos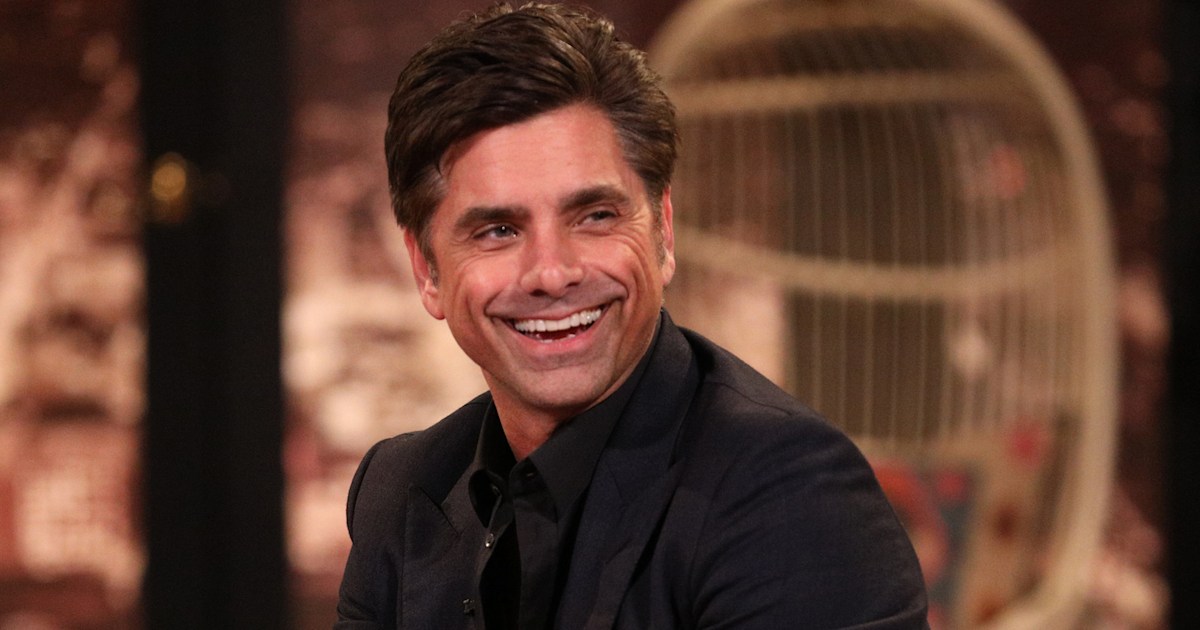 John Stamos starred as dreamy and sort of bad boy Uncle Jesse in the show "Full House." After that, since the 90s, the Greek actor has been making all of us utter the words "have mercy." In that show, while serenading Aunt Becky with "Forever", he looked like one of the most handsome and stunning men around the globe.
10. Tyson Beckford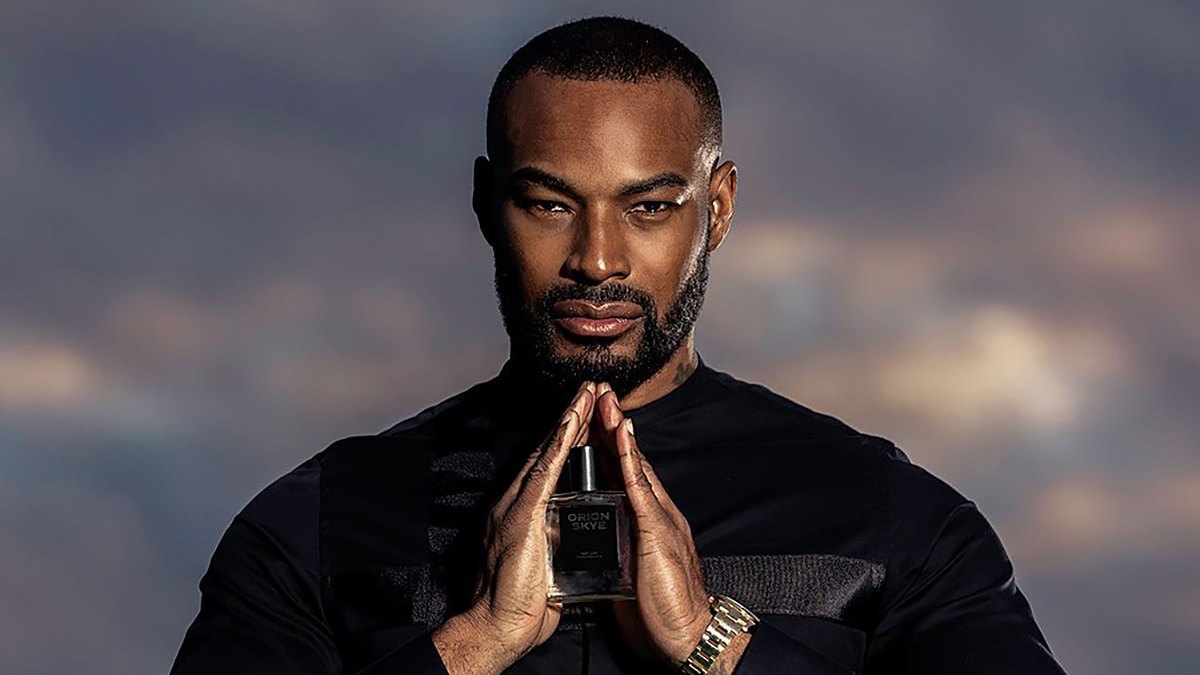 Tyson Beckford is a handsome and famous male supermodel. After fronting Ralph Lauren's Polo menswear line, he rose to prominence. Since then, he has remained one of the hottest, handsome, and well-dressed male models. However, he looked stunning in the commercial for Ralph Lauren Polo Sport.
11. Orlando Bloom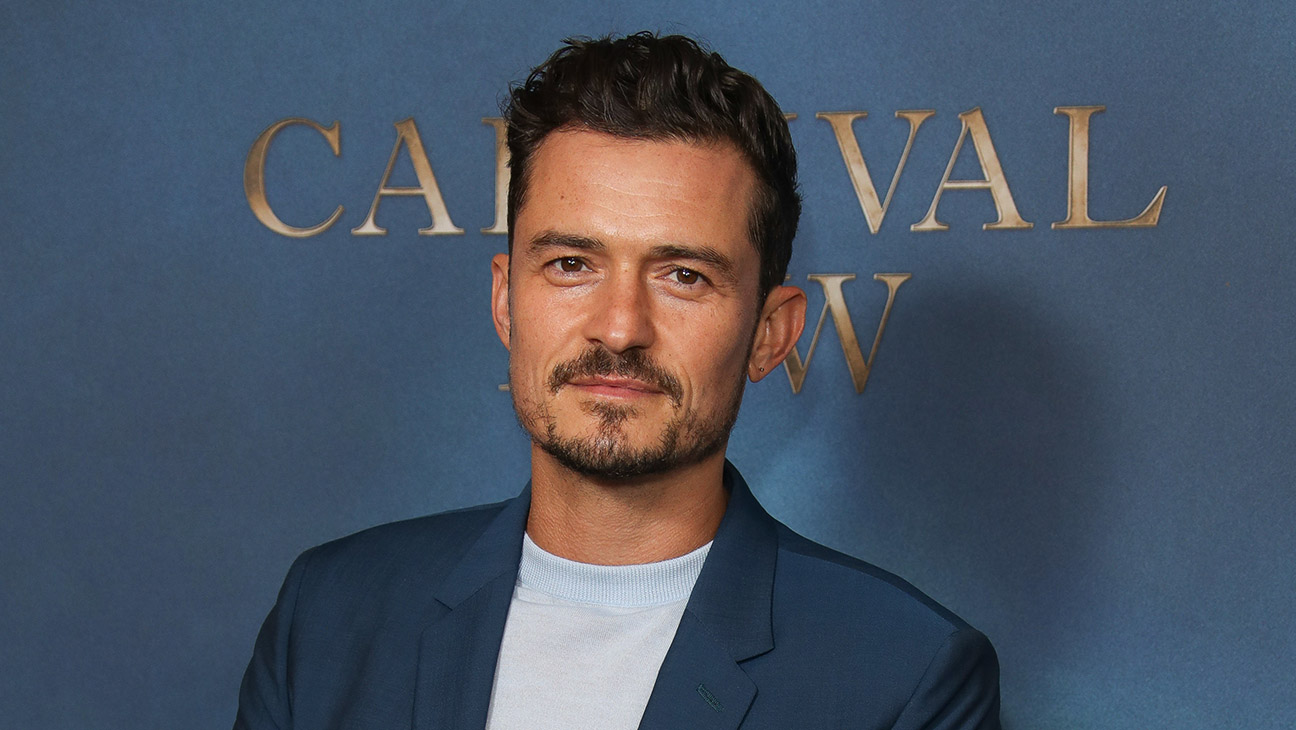 Orlando Bloom is one of the American actors who manages to make even the least attractive of roles incredibly hot. Whether you are watching "Lord of The Rings", "The Hobbit", or "Pirates of the Caribbean", he is the one who steals the show with his charm. If you remember, you looked like the world handsome man while playing pirate in "Pirates of The Caribbean."
12. Ryan Gosling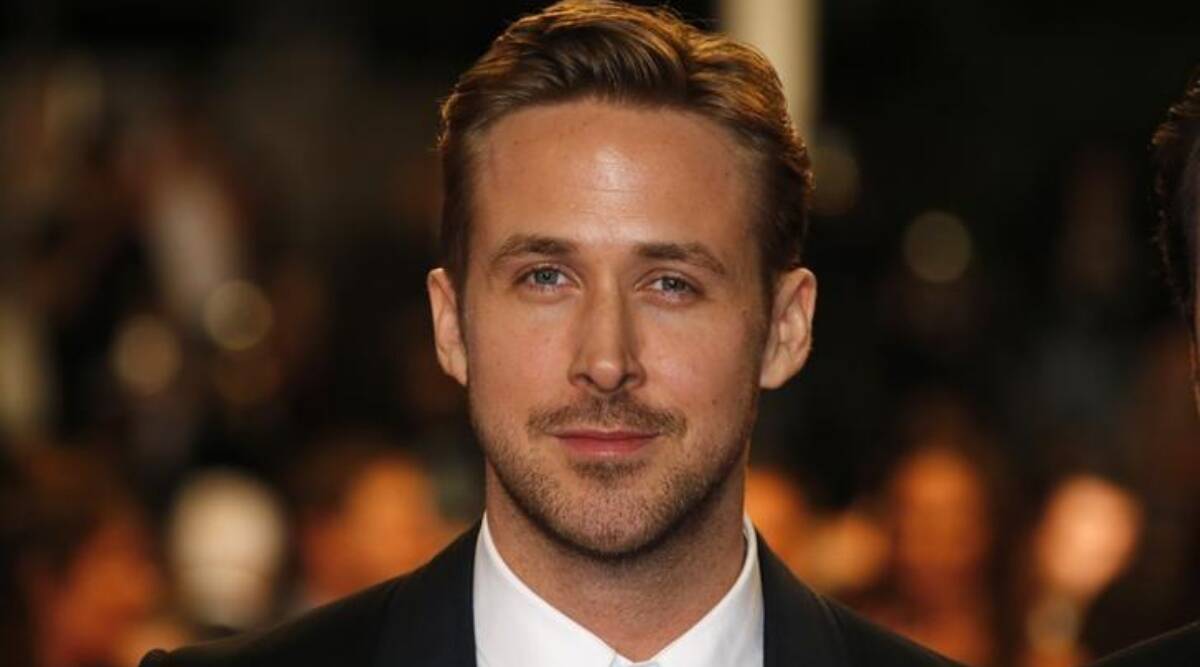 If you somehow didn't fall in love with Gosling in "The Notebook", then you might not from this planet. The scene from the movie where he says, "It wasn't over, it still isn't over!!" stole our hearts. Besides that, from "Blue Valentine" to "Crazy Stupid Love", the actor has an array of endless additional roles to convince you that he is one of the most stunning actors in Hollywood.
13. John Legend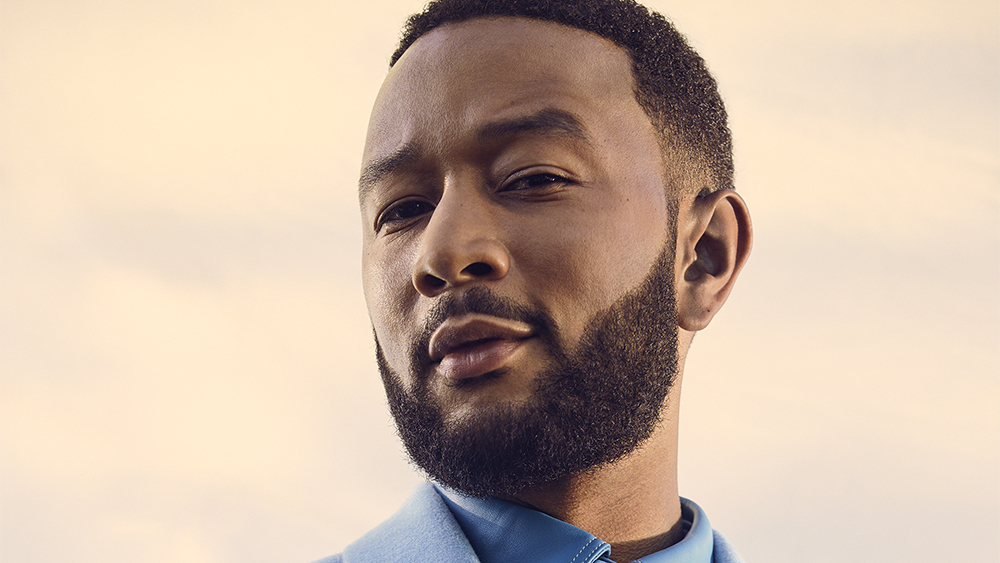 John Legend is an American singer-songwriter who has won Grammys. From his adorable Instagrams and tweets to his Grammy-winning love songs, John Legend has fully mastered the art of capturing hearts. However, he looks the hottest when he gets politically active on Twitter and defends his wife Chrissy Teigen against trolls.
14. Ryan Reynolds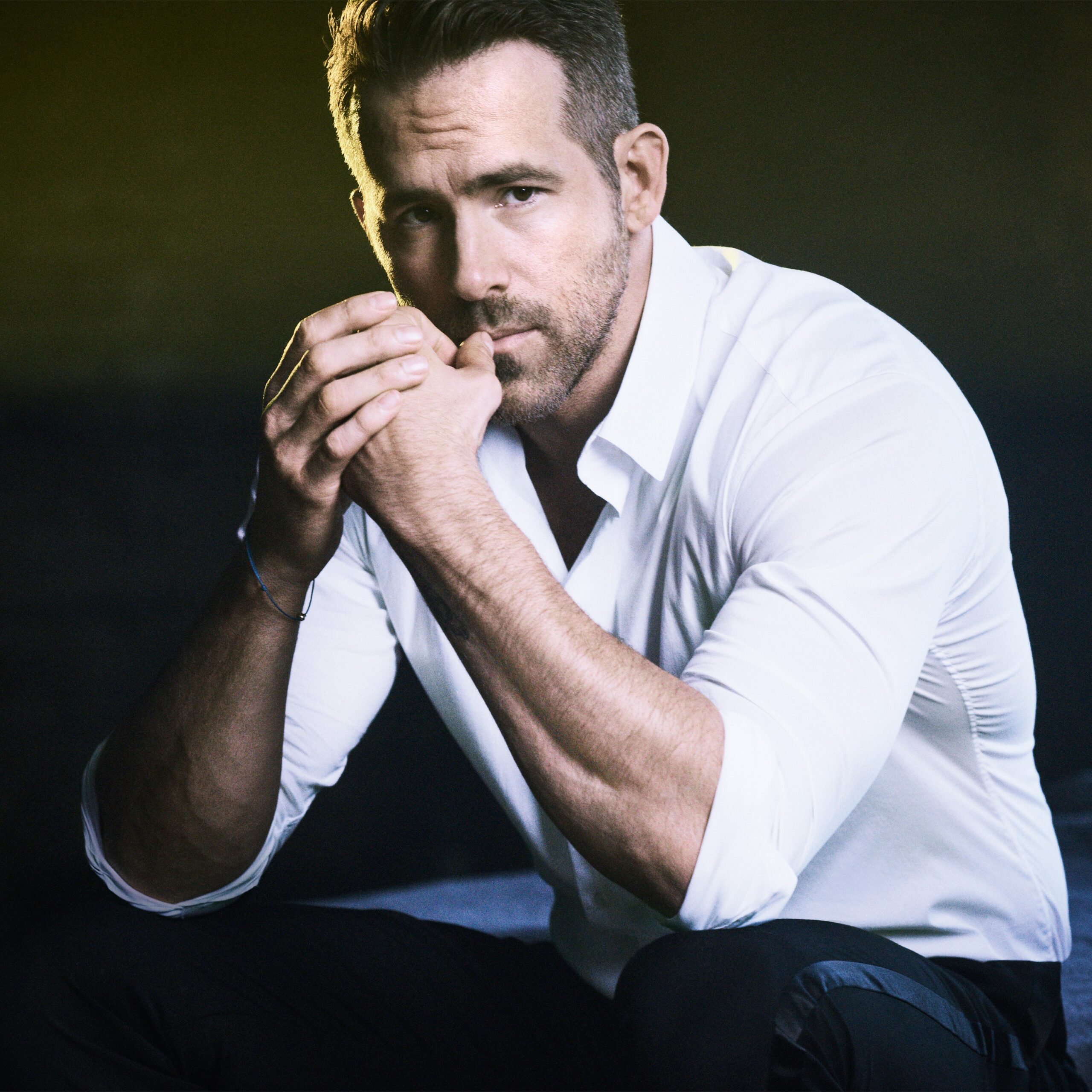 Ryan Reynolds has swooned us from our feet with his many rom-com from the 2000s such as "The Proposal", "Just Friends", and many more. After that, he got famous for the evergreen movies "The Green Lantern" and "Deadpool". Besides being the fact that he is an amazing actor, he is one of the hottest ones in Hollywood as well.
15. Bradley Cooper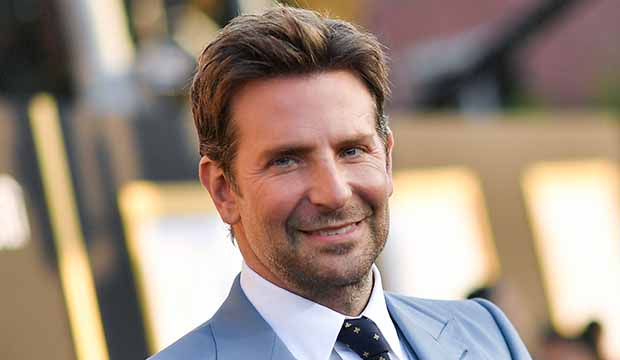 Whenever we hear the name of Bradley Cooper, our hearts skip a beat. From "Silver Linings Playbook" to "The Hangover" to "He's Just Not That Into You", we can say that his acting roster is very diverse. But, those mesmerizing eyes and enchanting smile is a constant fixture. That is why he comes under the list of the most charming man in Hollywood.
16. Channing Tatum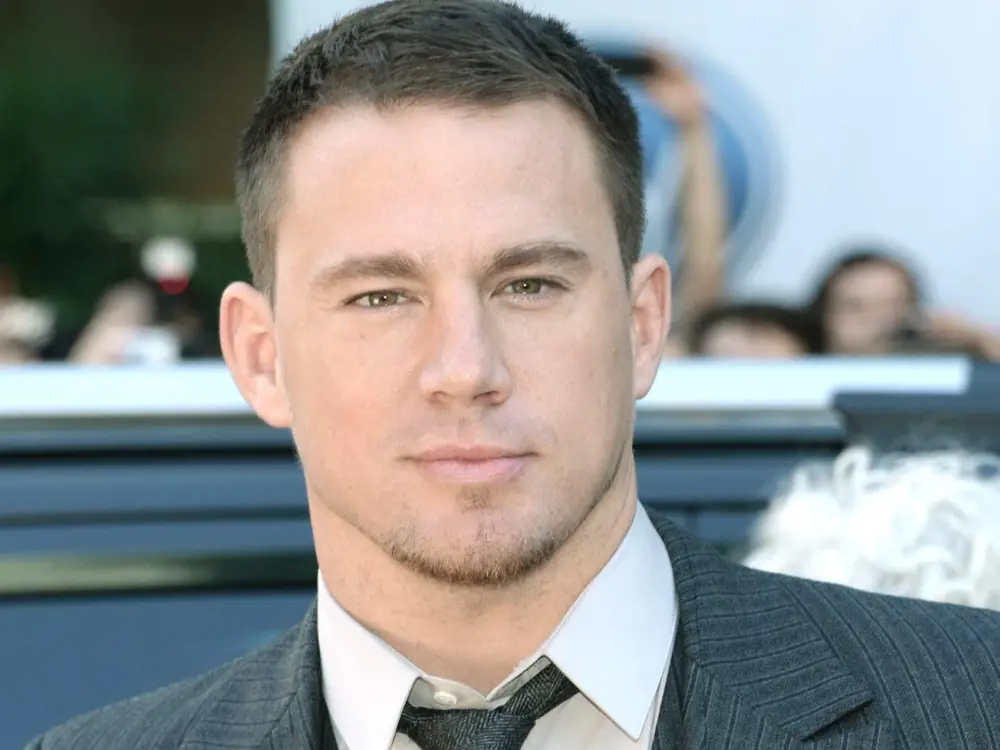 Channing Tatum is an American actor who gave his audience many hits such as "Step Up", "Magic Mike", and more. And, without any doubt, his dance skills are just the icing on the cake. Although he has been one of the most attractive men in the world, his stripping dance performance in "Magic Mike" made us fall in love with him all over again.
17. Matthew McConaughey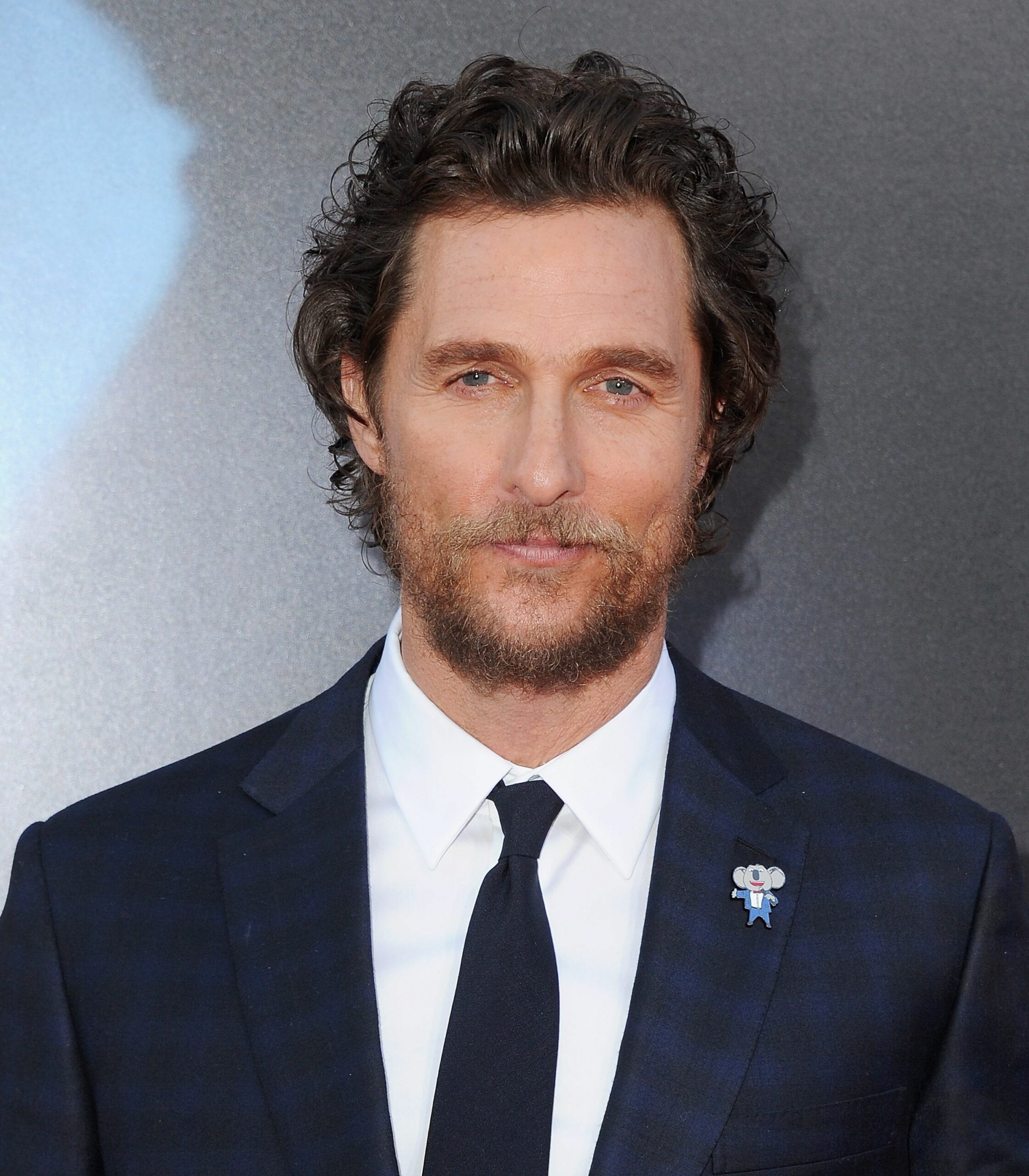 Whether Matthew McConaughey is a part of a war movie or a science fiction or a rom-com, he brings his sexy Southern twang to every role. He is a good-looking and charming actor in Hollywood who is famous for his many shirtless runs around the country. Also, he looks jaw-dropping good on those runs.
18. Drake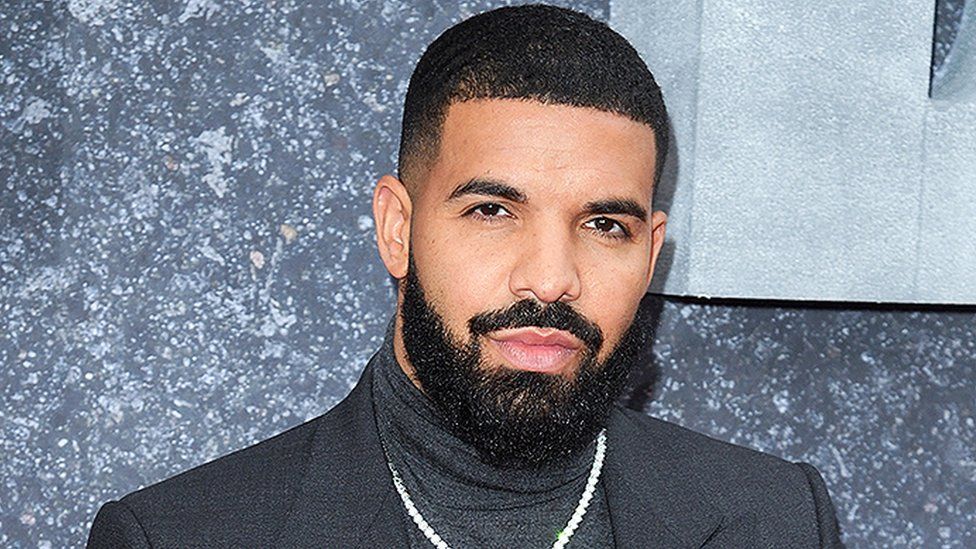 When it comes to love, the Canadian rapper has a soft side towards it. Besides that, according to his lyrics, he has an undeniable sense of style to go along with it. No matter if he is wearing a formal suit or casual loungewear, he looks like the most handsome man in the world.
19. John Cho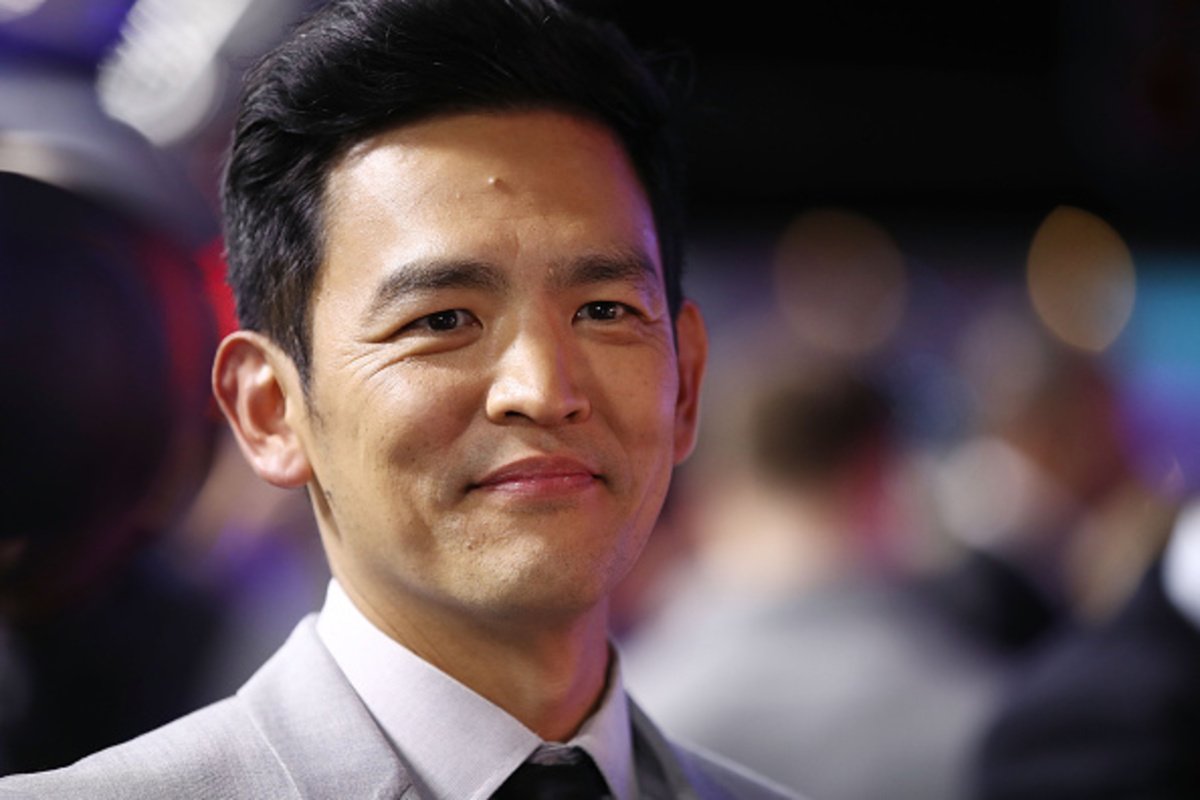 John Cho is an Asian American actor who made an appearance in roles both on the small and big screen. He has starred in the movies such as "Harold & Kumar", "Star Trek", and more. Besides being an amazing actor, he is also known for his good looks. That is why he comes under one of the most handsome men.
20. Jon Hamm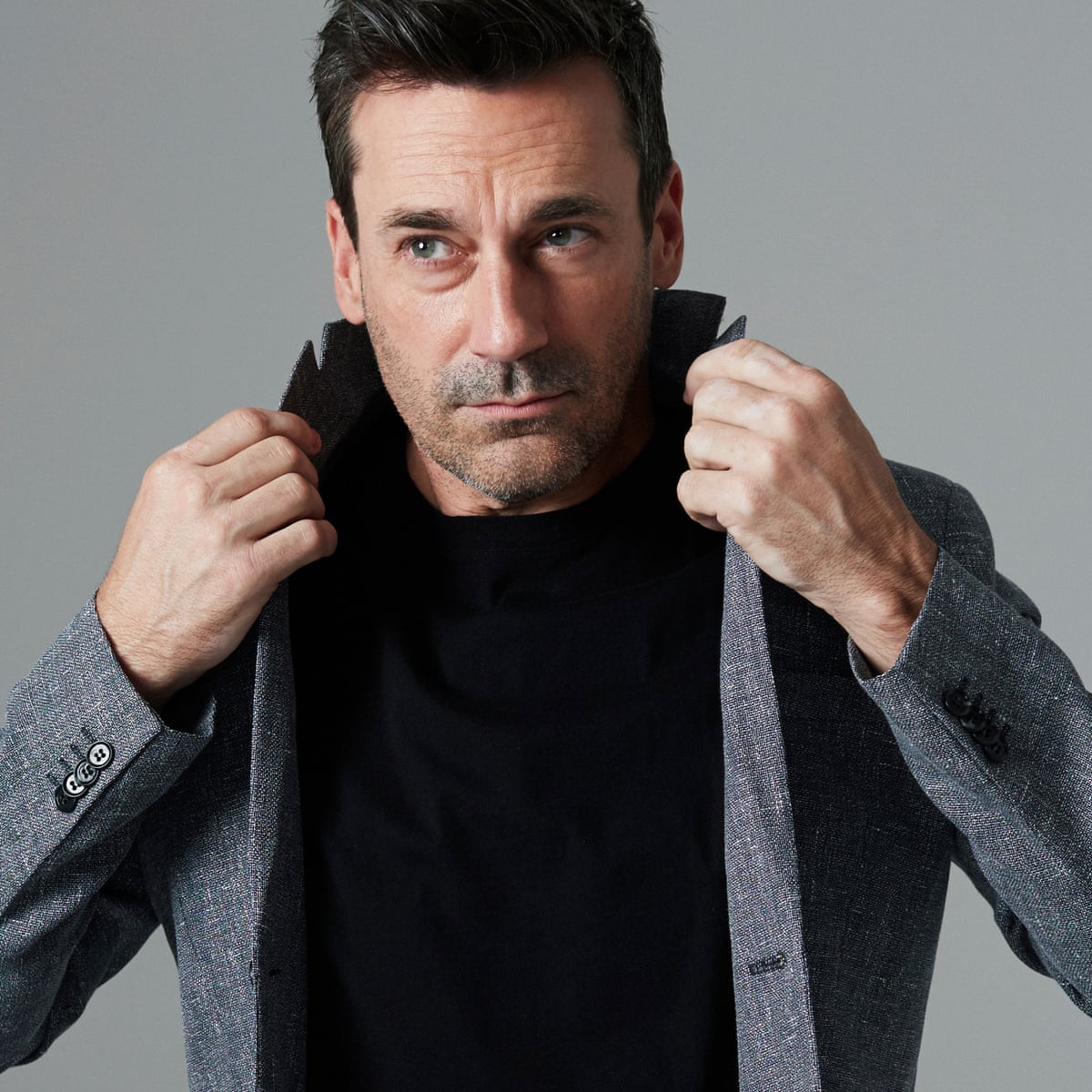 Jon Hamm is an American actor who is known for his role as Don Draper in the period drama television series "Mad Men." The actor skyrocketed to prominence after that. This man is an undoubtedly Hollywood hunk who steals the heart of people with his dreamy eyes and enchanting smile.
21. Michael B. Jordan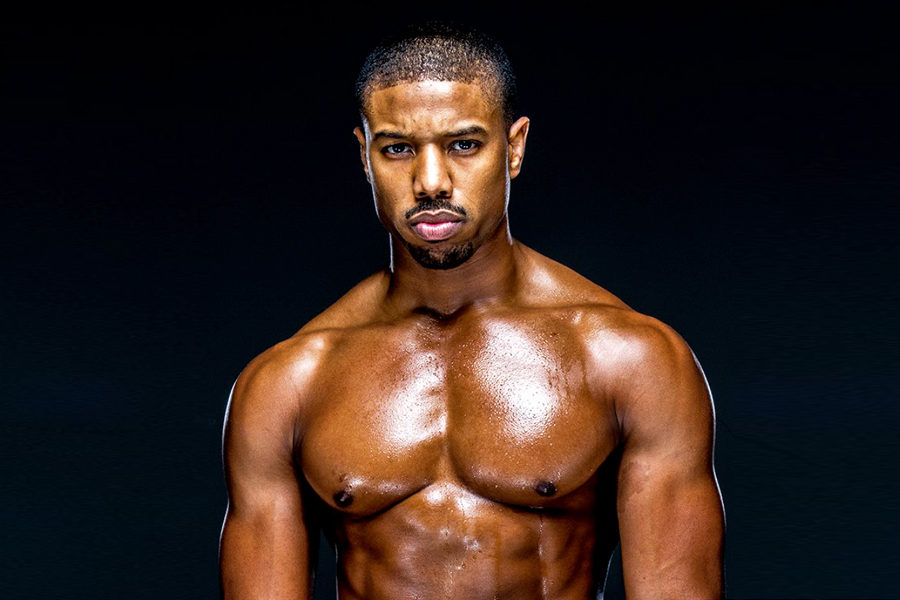 The actor's incredibly handsome presence is impossible to miss in all of his performances. Whether Michael B. Jordan is starring in "The Fantastic Four" or "Friday Night Lights," he always steals the show with his charming looks. However, he looked super hot in the movie "Creed" while showing off his boxing skills and insane muscles.
22. David Beckham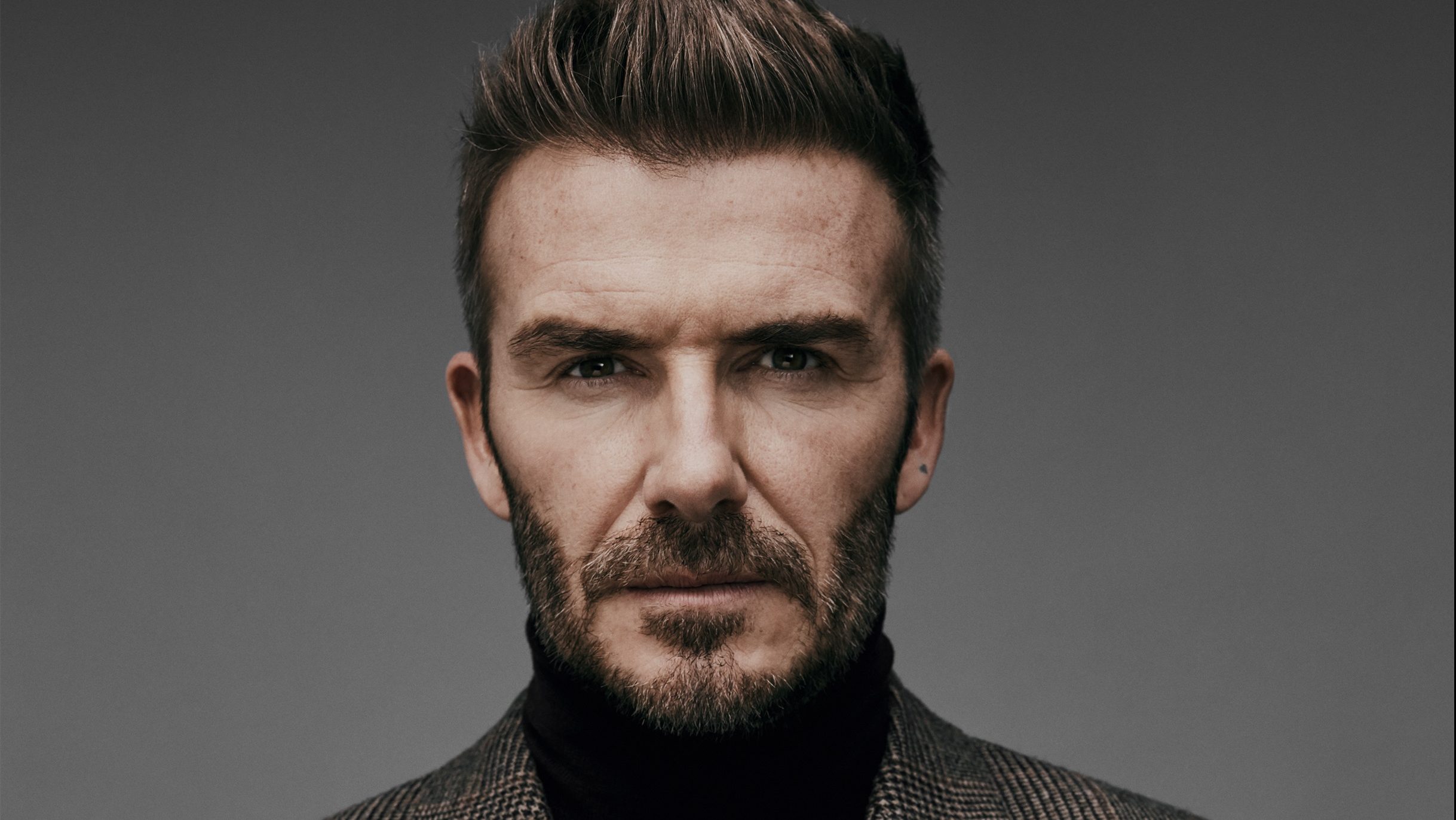 David Beckham truly makes everything he wears or does not wear look good. From nearly nude fashion campaigns to a soccer game, he always looks jaw-dropping good. But, what steals the show is his Instagram handle where he shares swoon-worthy, loving selfies with his family.
23. Rami Malek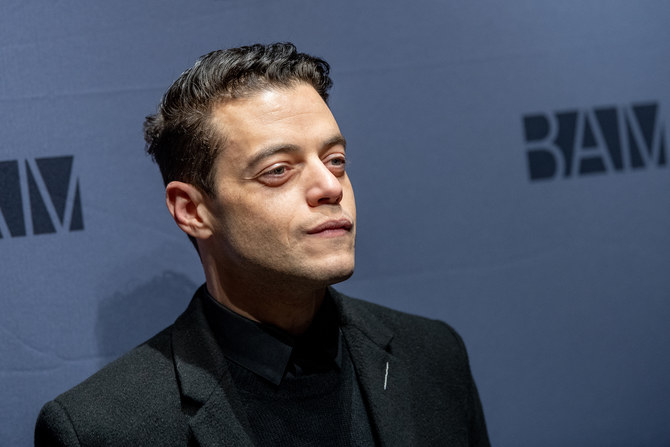 Rami Malek is an Egyptian actor who is most known for portraying computer hacker Elliot Alderson in the USA Network television series "Mr. Robot." Besides that, he has a serious penchant for fashion. And, that is what makes him all the more attractive. Also, he looked super amazing while landing a Dior Homme campaign.
24. Donald Glover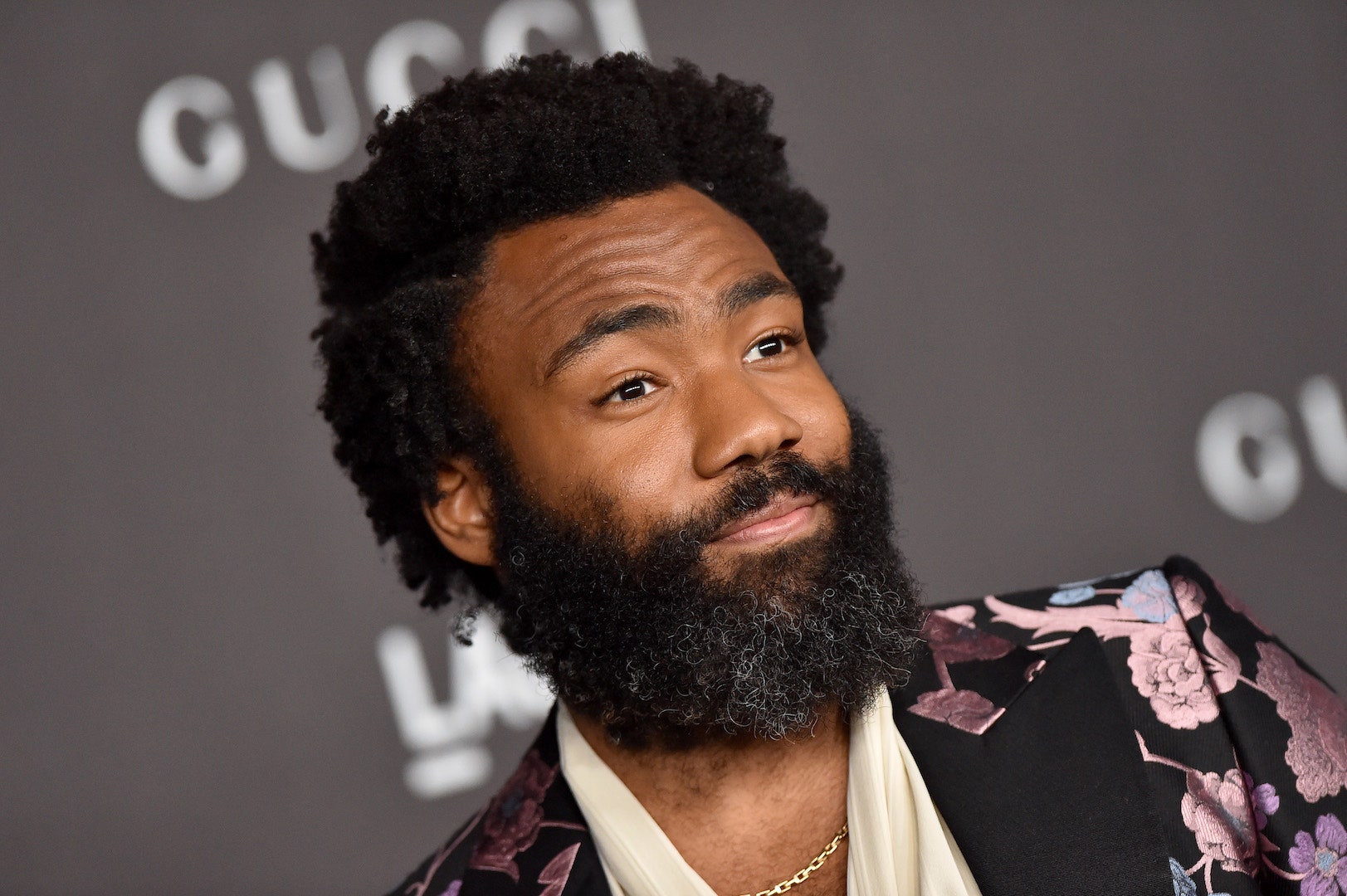 Donald Glover juggles a multitude of roles such as writer, singer, actor, rapper, and producer. However, he's most known for his music and his role in the FX series, "Atlanta." If you don't know, this Hollywood hunk releases his music under the name "Childish Gambino." On "The Tonight Show", this multi-talented and handsome man performed his hit "Redbone" shirtless. At that time, his hotness was at its peak.
25. Joe Manganiello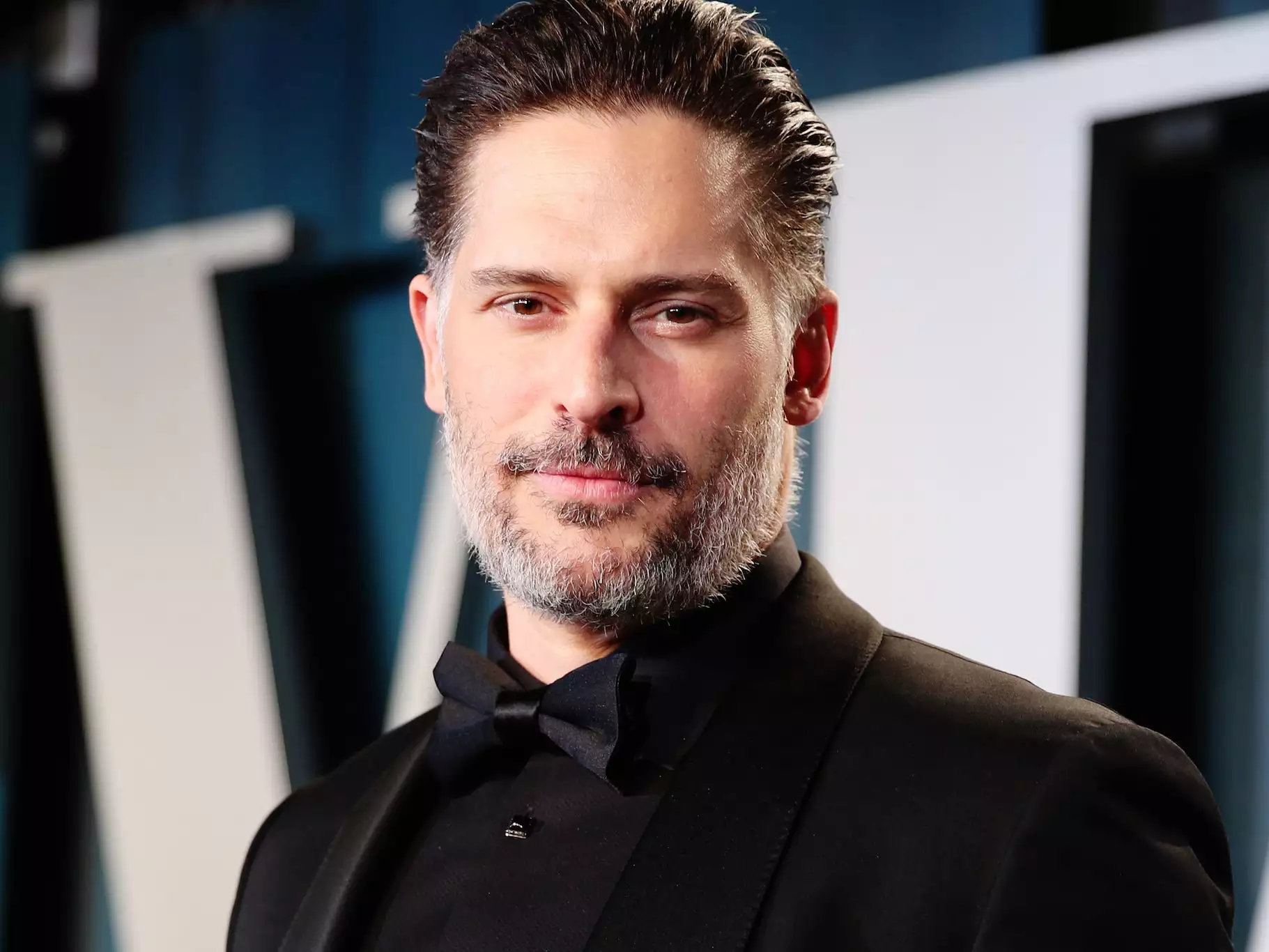 Joe Manganiello is a famous American actor who began his film career by playing Flash Thompson in Sam Raimi's "Spider-Man." However, his breakout role was of werewolf Alcide Herveaux in five seasons of the HBO series "True Blood." Besides being an amazing actor, he looks stunning no matter what he is wearing and does not wear.
26. A$AP Rocky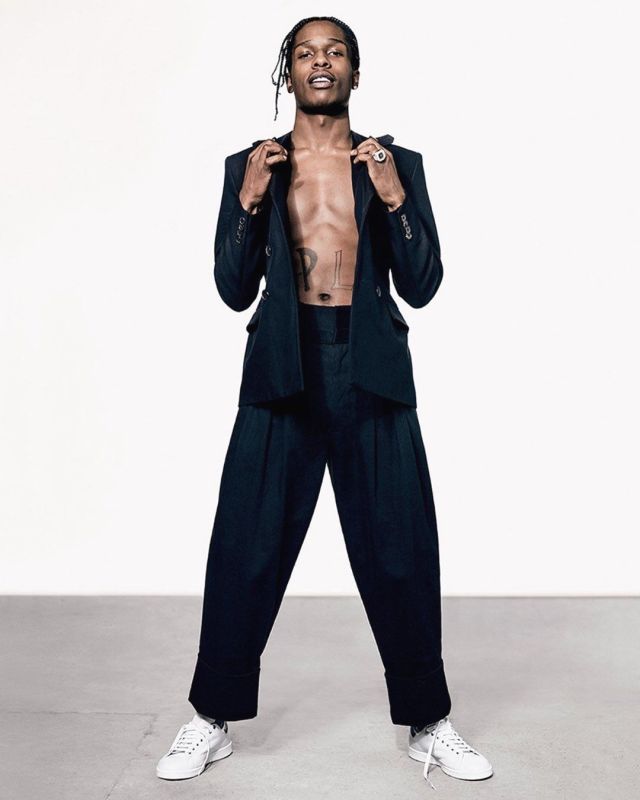 The A$AP Mob rapper is also a regular on the fashion scene. Without any fail, he always proves that he's not only got the musical talent. Besides that, he got the style chops as well. If you have ever seen him in any of his fashion campaigns such as Dior Homme, Calvin Klein, or DKNY, you will surely believe us.
27. Alexander Skarsgård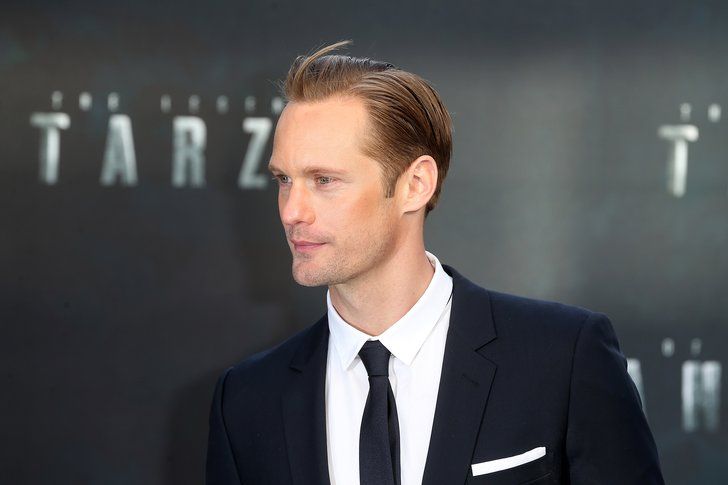 Alexander Skarsgård is a well-known Swedish actor who starred in HBO's hit series "True Blood." Then he movie into making films such as "Battleship" and "The Legend of Tarzan." After that, he went back to making series such as the award-winning series, "Big Little Lies." Out of all of them, he looked amazingly hot while portraying the vampire of your dreams in "True Blood."
28. Henry Cavill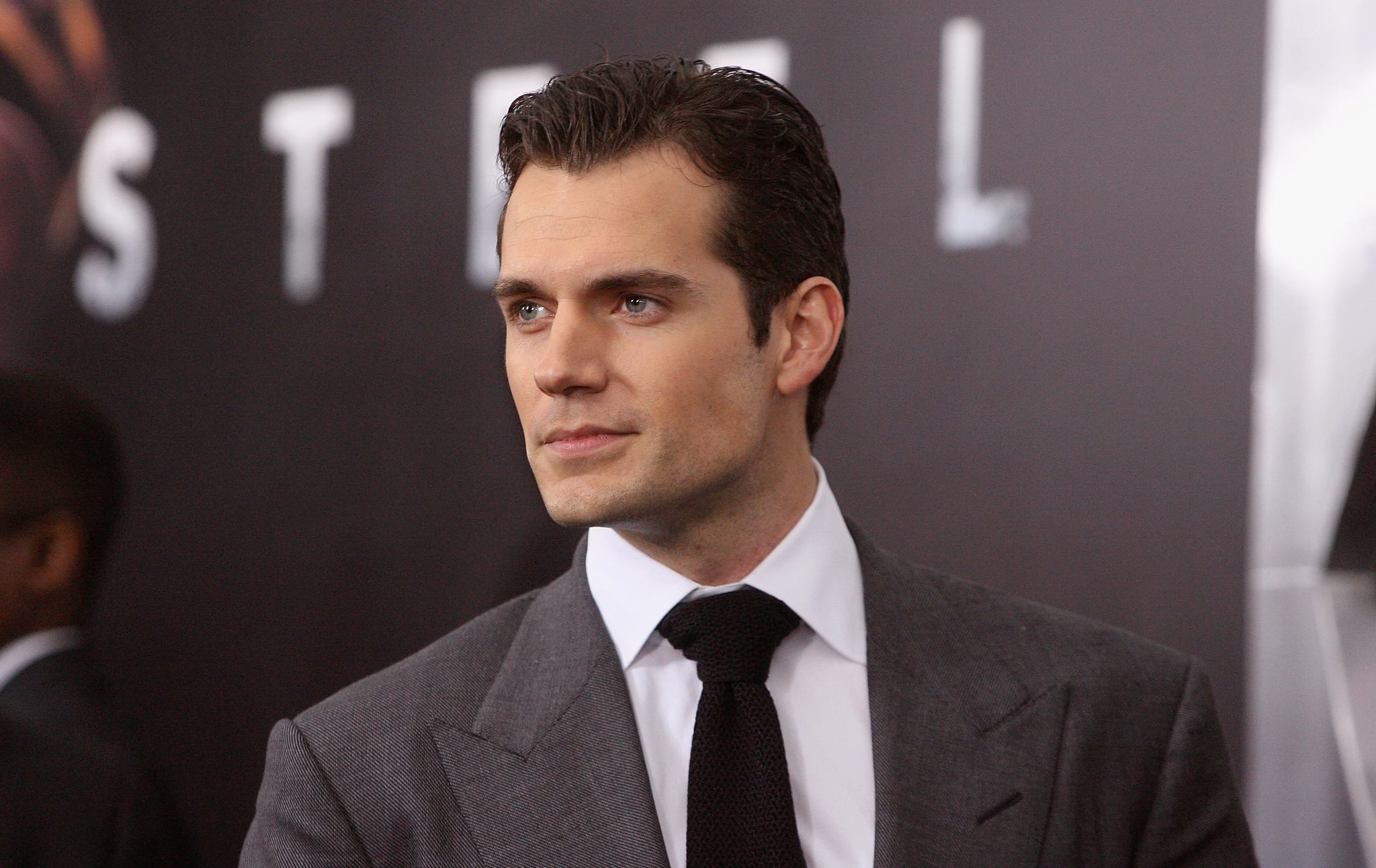 Henry Cavill is yet another American actor who conquered both television and film. He is an insanely handsome and dapper English actor who is famous for his superhero action films such as "Superman" and Justice League." Besides that, his workout videos and selfies on his official Instagram will sweep you off your feet.
29. Chris Hemsworth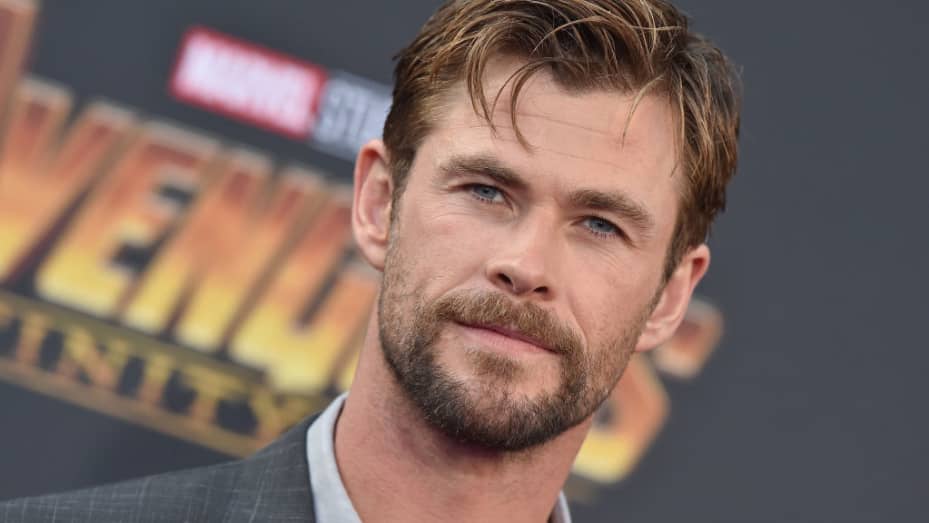 If you have ever seen "Thor" or "Avengers", you will surely fall in love with the character "Thor" aka Chris Hemsworth. He is one of the stunning actors who manages to transform from his rugged role into a gentleman on the red carpet effortlessly. This goes without saying that he looks like the most handsome man in the world no matter what.
30. Zayn Malik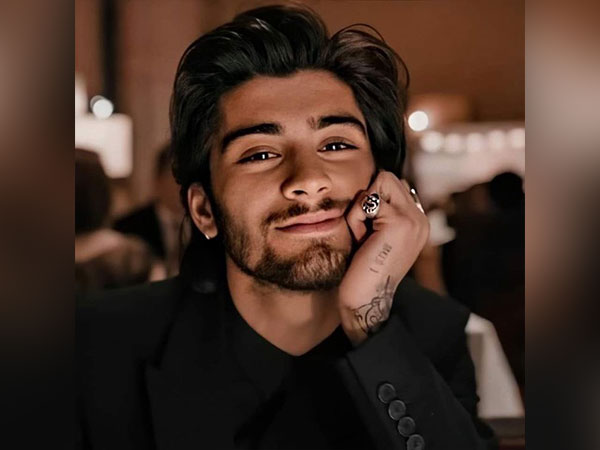 Zayn Malik is a famous and well-known British singer and former "One Direction" member. However, he left the group to be a part of a sexy solo album. Since then, he has been making us swoon. Even though he always looks handsome and charming, he looked ultra-sexy in the video "Pillowtalk" which starred Gigi Hadid as well.