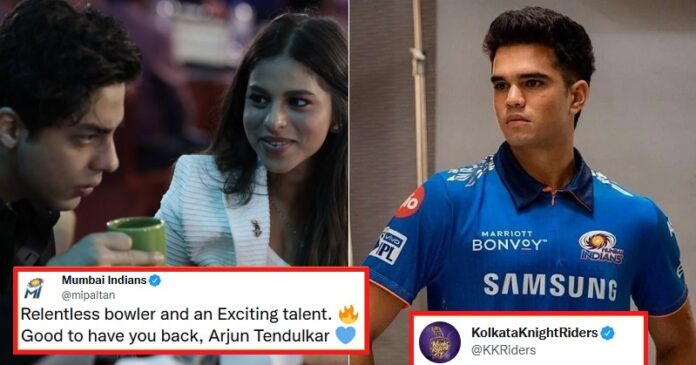 Since the IPL auction 2022 is gathering momentum, we are all glued to our seats. Amongst the most expected of the bids, one was Mumbai Indians going after Arjun Tendulkar. Yes, Indian cricketing legend Sachin Tendulkar's son Arjun Tendulkar has been bought by Mumbai Indians (MI). When Arjun Tendulkar came up for sale in the IPL mega auction, we all knew that MI would be the only one who will bid for him. However, when another franchise jumped into the race, the audience was shocked.
Arjun Tendulkar had listed himself at a base price of 20 Lakh INR for IPL 2022 auction. And, Mumbai Indians placed a bid for the base price as soon as his name was announced. Unfortunately, they were not the only ones to bid for him. Mumbai Indians were surprised to see that Gujarat Titans placed a further bid. Interestingly, owner Akash Ambani had a wry smile on his face looking at the Titans when they raised the bid. After that, MI had to higher their bid which took the price tag of the player to 30 Lakh INR.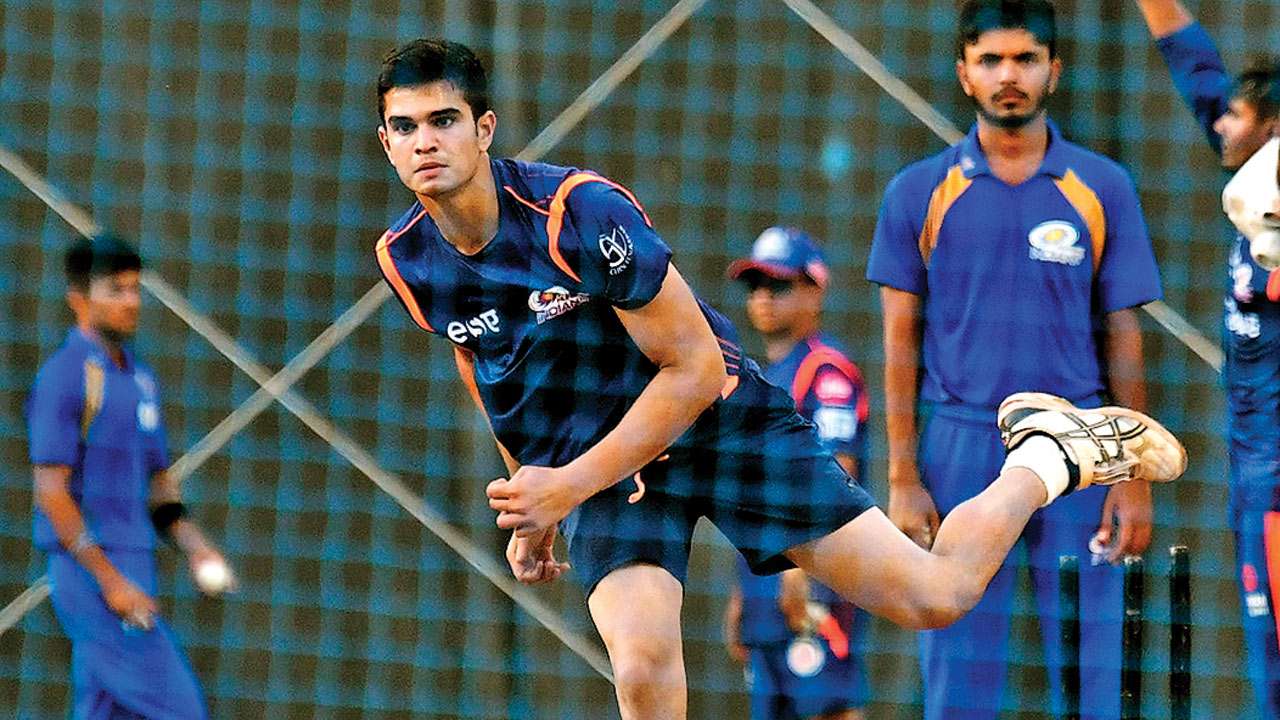 Arjun Tendulkar was unable to make it into the eleven last season in the IPL. However, last year, he has played two Syed Mushtaq Ali games for Mumbai. In that, he picked up 2 wickets and went at an expensive economy of 9.57. Besides that, in the Second Eleven Twenty20 tournament in Coggeshall, Arjun Tendulkar has featured for the Marylebone Cricket Club Young Cricketers side.
Netizens Reaction On The Whole Process
Since it was almost a given that Arjun's name would be bought by Mumbai Indians and also that his name would be brought up during the last round of the accelerated auction on the second day, the Indian fans on Twitter had a chuckle at the whole process. And despite knowing everything, Gujarat Titans still jumps in to increase the price tag of the cricketer looked extremely funny to everyone.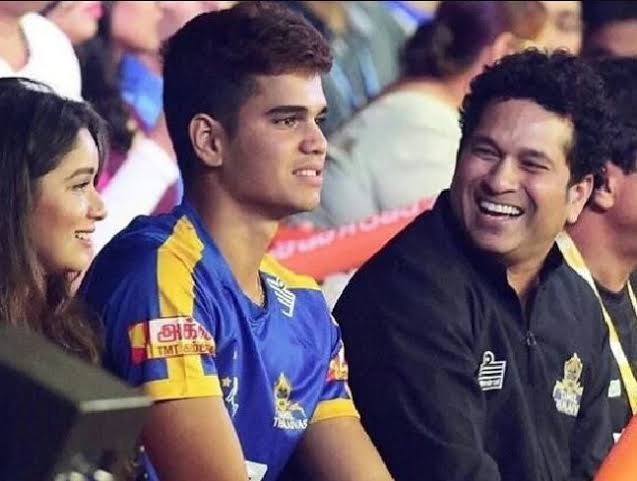 After Arjun Tendulkar was sold again to Mumbai Indians, there were a lot of reactions on Twitter from Cricket fans. He was a part of the Mumbai Indians squad for the IPL 2021 too. But, unfortunately, he could not get any games there.
Take a look at the fans reactions to MI buying Arjun for the second year in a row:
Arjun Tendulkar SOLD in IPL, but so many deserving players are unsold . Sad reality #IPLMegaAuction2022 pic.twitter.com/k88VlxNDF0

— Yash (@Yashrajput027) February 13, 2022
You legends Gujarat Titans! They did what I had been talking about with my friends for the last two days.

MI were always going to go for Arjun Tendulkar & I'd have intentionally raised the stakes to mess up with MI and forced them to pay more than 20L.😂#IPLMegaAuction2022

— Jeet Vachharajani🏏 (@Jeetv27) February 13, 2022
Appreciation Tweet for Gujarat Titans to bid for Arjun Tendulkar and Increase his price by 10L😂😂😂

— Russell Muscle (@45_Anonymous_18) February 13, 2022
Arjun Tendulkar comes into auction @mipaltan without a thought goes for him, suddeny @gujarat_titans raising the bid, aakash ambani be like : pic.twitter.com/HFS5HEI32G

— The Mind Orgasm (@themindorgasm_) February 13, 2022
Arjun Tendulkar goes to Mumbai Indians

Gujarat Titans were poked us there 🤣

— Vinesh Prabhu (@vlp1994) February 13, 2022
Gujarat Titans bidding and increasing Arjun Tendulkar's price just to mock Mumbai Indians was the fun that I watch the auction for #MumbaiIndians #GujaratTitans

— Param Shendekar. (@Param_81) February 13, 2022
Mumbai Indians were not happy by Gujarat Titans bidding for Arjun Tendulkar, like it's their own. 😁😁 #IPLauctions #IPLMegaAuction2022 #onefamily @mipaltan

— Ankush Raj (@iam_ak_raj) February 13, 2022
The most competitive bid was for Arjun Tendulkar. Between Mumbai Indians & Gujarat Titans.
Maybe just to show both states were part of the same one in the distant past
Mumbai won at last. As expected.

— Jose Puliampatta (@JosePuliampatta) February 13, 2022
Kolkata Knight Riders KKR Trolls Mumbai Indians (MI)
Gujarat backed off letting the 5-time champions have the left-handed all-rounder, Arjun Tendulkar when MI bid further for 30 Lakh INR. Regardless of that, Mumbai and Gujarat members shared some laughs in the auction room. After seeing all this, the Kolkata Knight Riders (KKR) put up a hilarious tweet on their official Twitter handle. In the tweet, they explained that Mumbai Indians going after Arjun Tendulkar no matter what was so predictable. And, it has got the fans in splits:
Take a look at the tweet of KKR:
Arjun Tendulkar to Mumbai Indians.#IPLAuction #TATAIPLAuction pic.twitter.com/Ar0HFQ33QP

— KolkataKnightRiders (@KKRiders) February 13, 2022