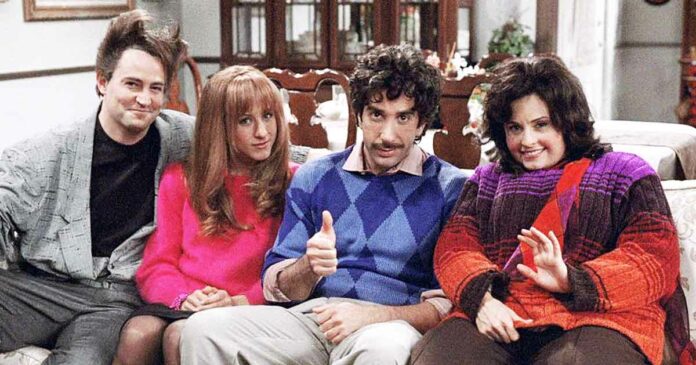 The Friends series is wonderful and its success says it all. Though being very popular and successful, we can't say it's perfect in all respects. The storyline was great but still, there are a few plots that could have been done better. So here we have pointed out some scenes which could have been better than what we know. So let's begin exploring the 10 most hated storylines in Friends.
10 Most Hated Storylines In Friends That Could Be Presented In A Better Way
#1 Monica Dating Richard & His Son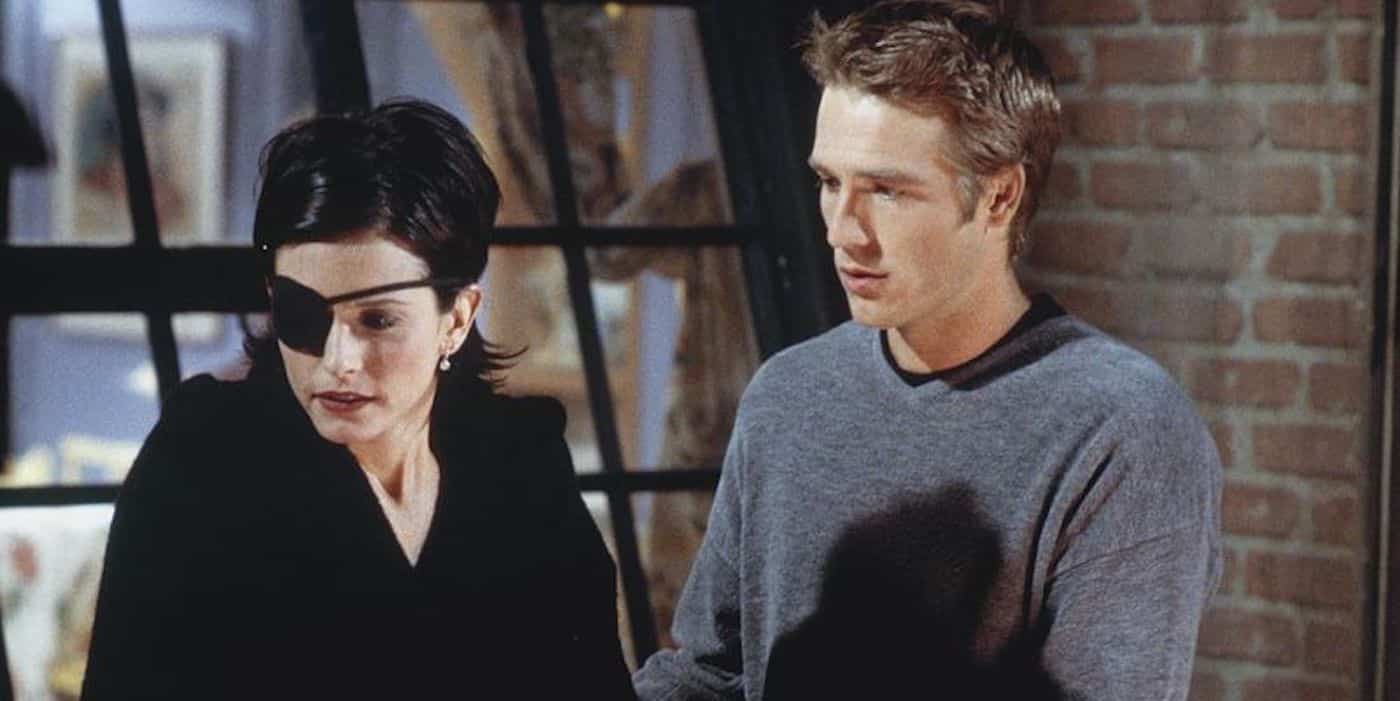 Monica and Richard's relationship received different opinions in the first place. Some liked the couple but there was also a sect that found them incompatible. Well, Richard was a nice guy and had the right kind of manliness to attract girls but his age difference with Monica was too wide!
Dating Richard was still fine but again trying to heat things with his son was not at all acceptable. What was Monica thinking before kissing him! Maybe she wanted to have the taste of Richard for one last time.
#2 Joey Dating Rachel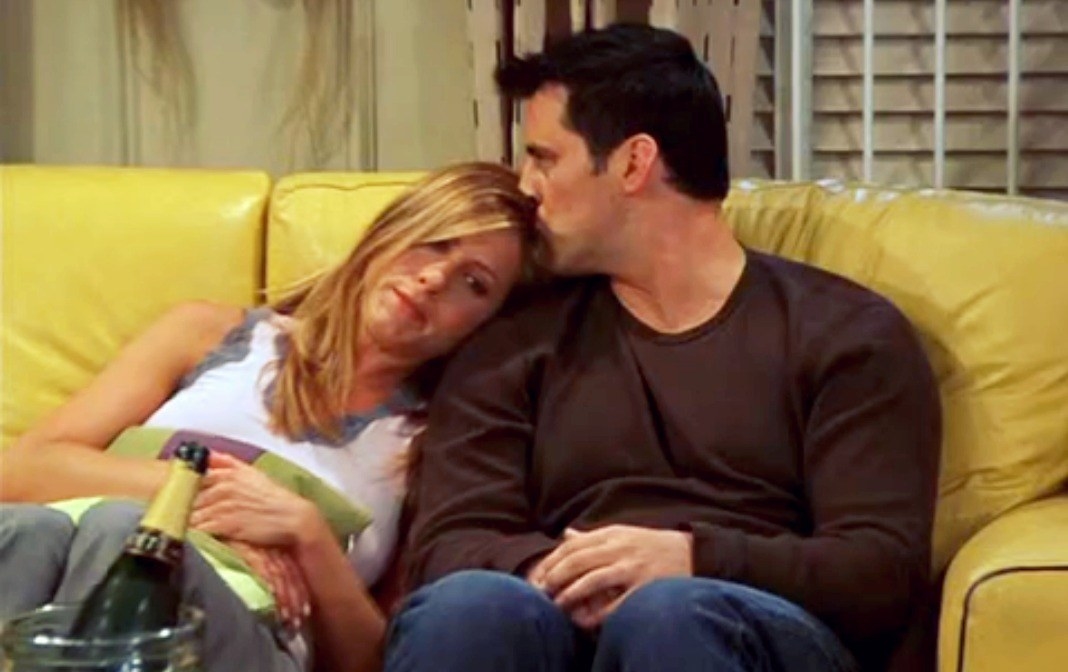 Joey and Rachel were good friends but the showrunners turned them into a couple and after spending some time together they realized being a couple was not something they wanted. The storyline was strange and even more strange was the way it was presented.
There was no sign of Joey being in love beforehand, they were always good friends. And out of nowhere, Joey developed feelings for Rachel, and even to make things worse, Rachel accepts it! There was nothing in common or suitable to be a couple between the two but still, they thought it would be great to give it a try. Even the cast opposed this storyline but had to do it anyway because the creators wanted it.
#3 Ross Getting Mad At Joey & Rachel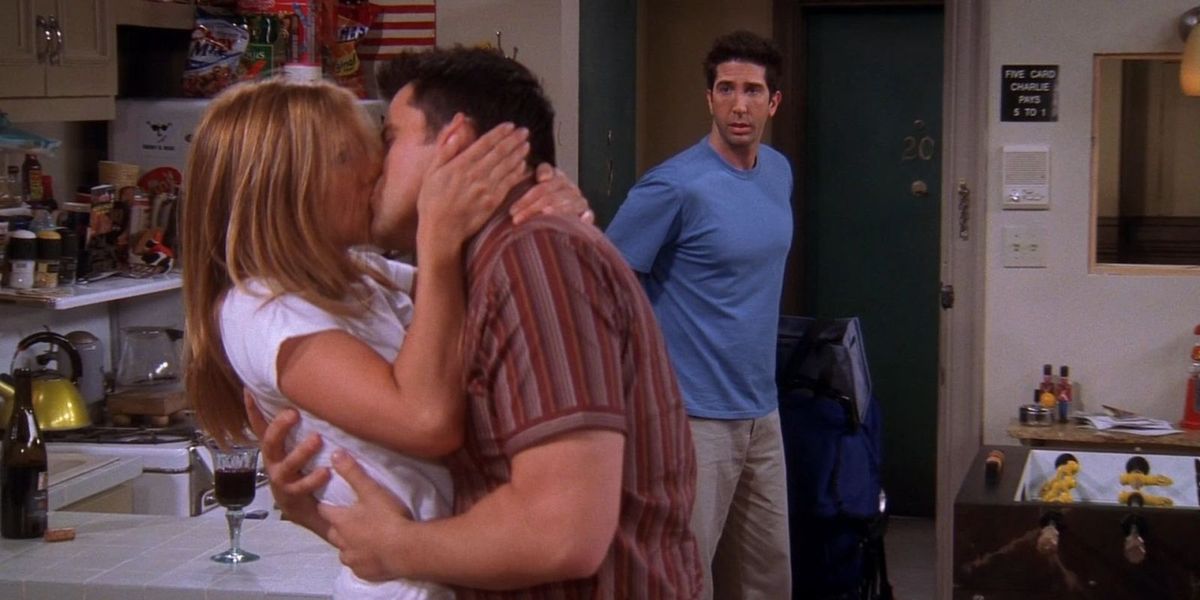 Ross and Rachel had broken up for so long before Joey and Rachel got together. But still, Ross reacted so badly that no one could seem to ignore or forget those moments when he was "Fine!"
At some point, it feels like the show creators deteriorated Ross's character with such instances. No normal person would react so badly when they find out about their ex's new relationship. On top of that, it was not like they broke up recently, they separated long back and Ross even had a thing going on with Charlie those days. So the plot was a little inappropriate and unacceptable.
#4 Joey Ending Up Alone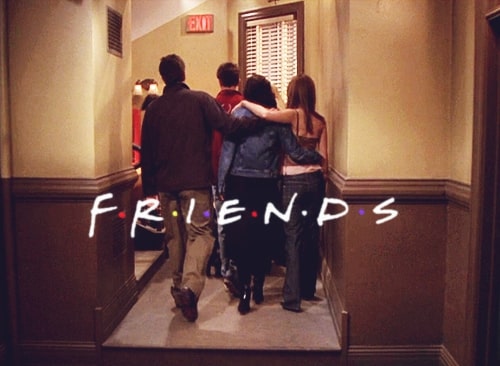 Joey was lovable and a favorite character of many fans. He had a few bad habits like not calling back girls after sleeping with them but with passing years, he too started realizing the value of true love and real relationships. But unfortunately, the show creators thought it was better to leave Joey alone by the end of the show.
Friends fans have seen Joey grow mature with time and most of them wished to see him well settled and have a girl with whom he has a real relationship that lasts forever. But instead, we saw him walk into loneliness where all his friends were going away.
#5 Fat Monica Losing Weight Because Of Chandler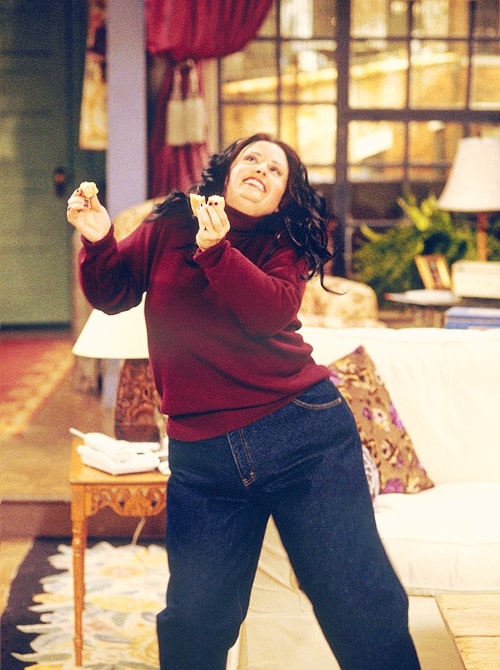 Fat Monica was carefree and happy but there came a moment in her life that changed her forever. Chandler's words hit her so hard that she decided to lose weight and look sexier. The show in some way has shown that slim girls are sexy and fat girls are not so desirable.
The example set by the show was not appropriate. The way Chandler made fun of fat Monica was so insensitive. And the fact that Monica had to finally give up and fall into society's demands was discouraging. Friends creators could have handled this storyline more maturely.
#6 Ross & Rachel Getting Back Together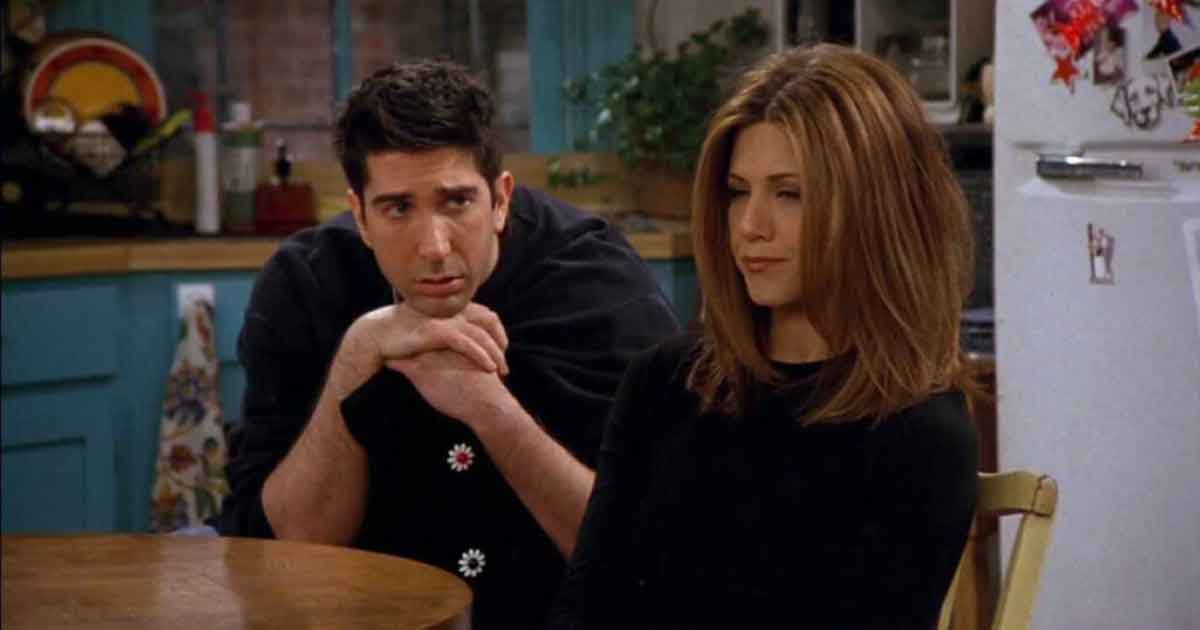 The beginning of Ross and Rachel's story was cute but with passing time it moved towards being more and more toxic. They fought badly, broke up several times, met different people, got over each other, and again by the end they are seen ending up together.
Some might say it's love that has kept them together even after so many adversities in their relationship. But there's a fact to realize that a relationship that has seen sweet days less than the tough days is not likely to last for long. Maybe they were not compatible with each other and might have better lives with someone else. But even after having seen so much negativity in the relationship the decision to stay was not so justified.
#7 Chandler's Relationship With His Father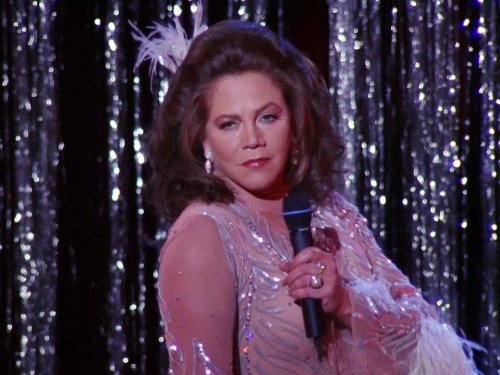 Chandler was not on talking terms with his father until Monica made efforts to call Charles Bing at their wedding. Chandler could never get over the fact that his father chose a different life and followed his heart to be happy and content in life.
The comments made on his choices and the disrespect shown towards Charles Bing in the show were weird. Friends had been quite progressive considering topics like motherhood for instance. But when it comes to preferences of relationships, they seem to have lacked a bit. They could have shown how everyone tried to understand and accept Charles but that never happened to the extent as expected.
#8 Ben Disappeared After A While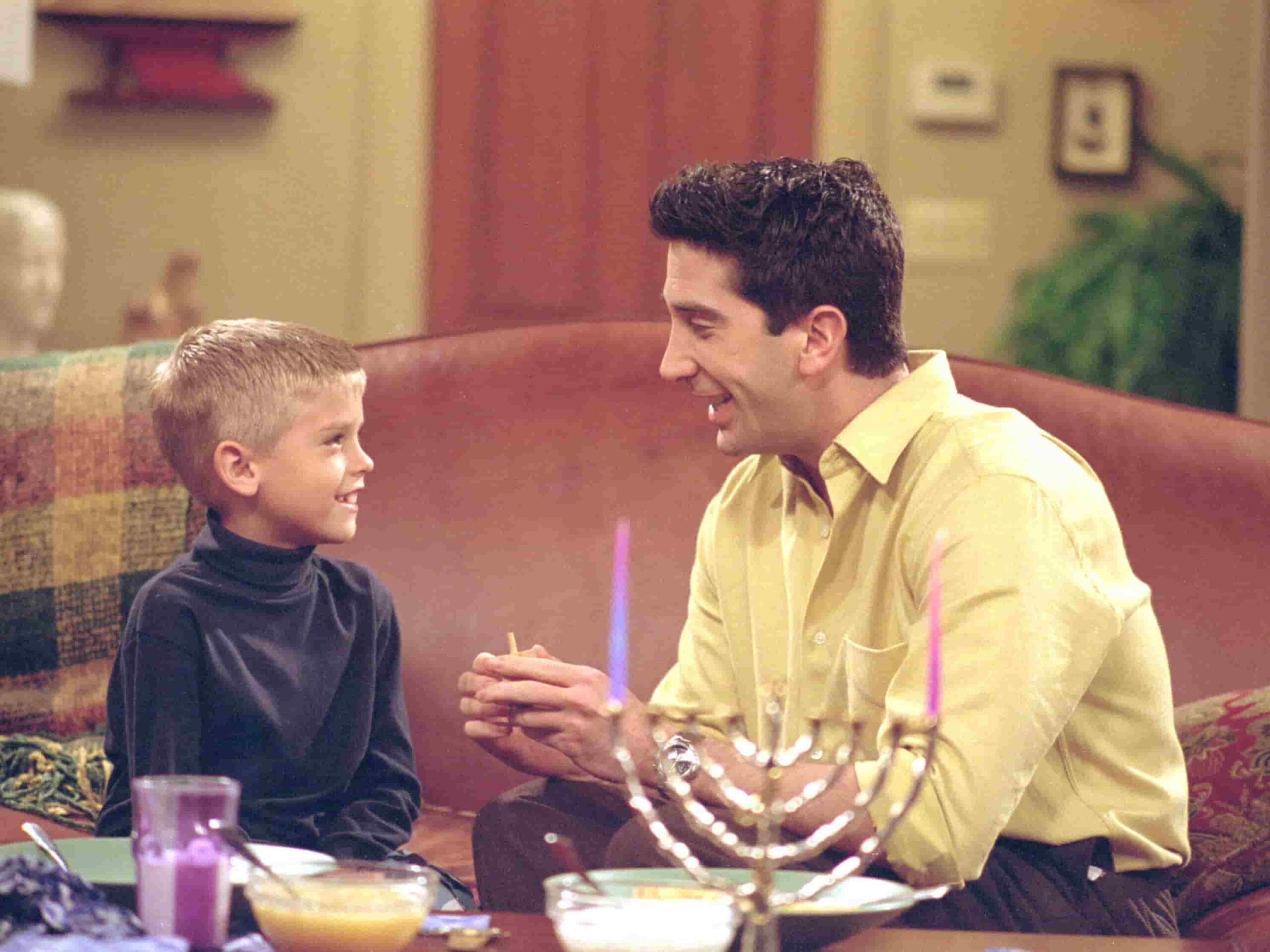 Ross was shown as a great father who always wanted to give time to his son, Ben. He brought him home and tried to spend as much time as he could to keep the bond strong. But after Emma was born, Ben hardly appeared in the show. It's never wrong to expect a scene wherein both the siblings are playing together and their parents are cherishing those precious moments.
The show makers seemed to have ignored Ben after Emma came into the show. A better storyline could have been made with Ben in it but instead, they completely removed him from the story. As presented in the show, there are two theories to answer the absence of Ben, one is that Ross lost custody of Ben, and second says that Ross seemed not to care much about him after Emma. So in total, it won't be wrong to say that the storyline could have been better.
#9 Phoebe's Family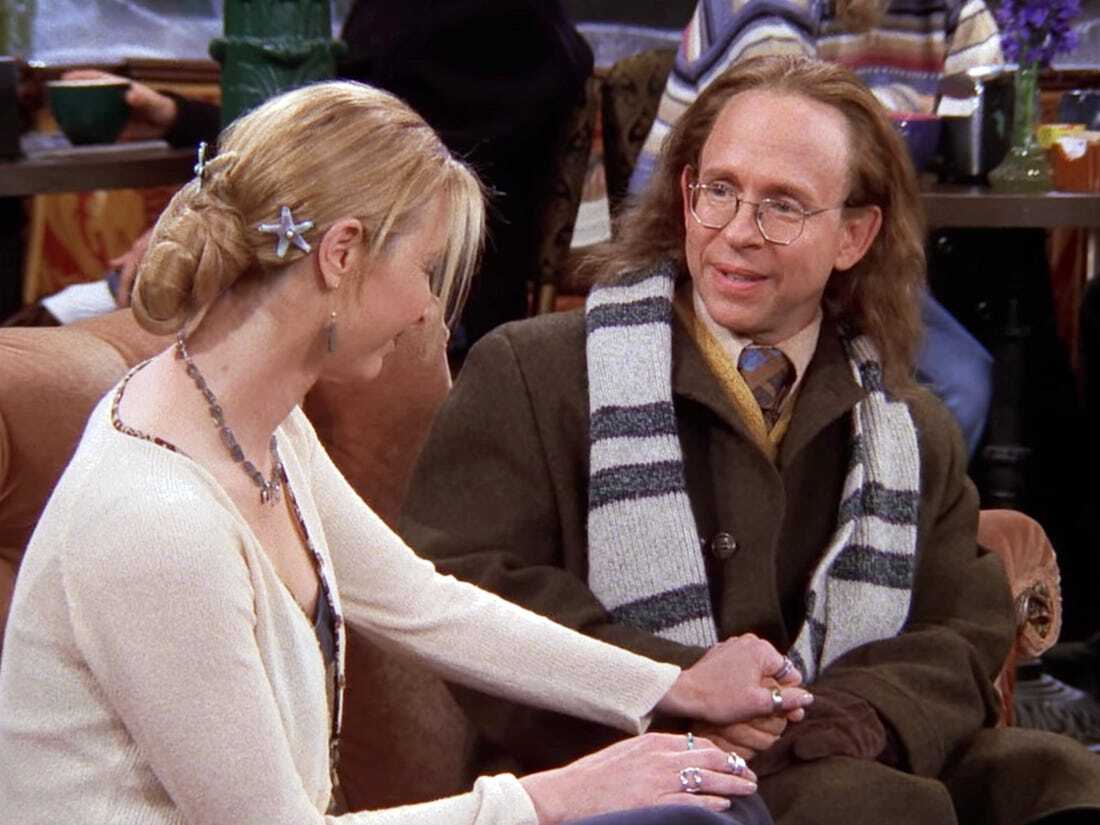 Phoebe's family was always presented strangely. At first, she didn't have anyone in contact with and didn't even know about her real parents. But later on, she figures out the mystery and gets to know about her real parents. Interestingly, both her parents were alive! In the show, we expected to see some happy(or weird) family moments wherein all her family members would come together.
Phoebe's wedding with Mike was the perfect time to see all her family members come together but that didn't happen. In fact, none of her family members were present at the wedding! It's strange to know that all her family members were alive and in contact but still, no one could make it to the wedding. The showrunners could have created some really memorable moments but they seemed to have missed it.
#10 When Rachel Said Yes To Joey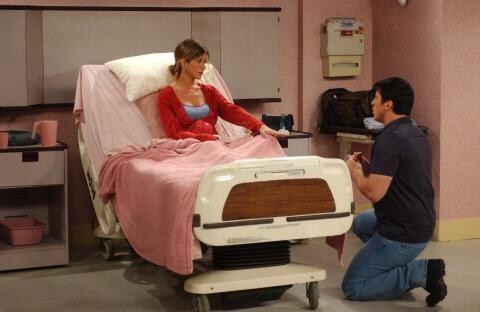 Joey and Rachel's story was already so weird but the show creators didn't stop there. The scene where Rachel accepts Joey's proposal, which was not even a proposal, was totally crazy! Rachel didn't love Joey at all, not like a lover at least, but she agreed to the proposal which shows how unstable and desperate she was.
The scene induces questions on Rachel's character as she said yes to a relationship where she never saw a future. So it won't be wrong to say that this is probably the worst storyline to have ever existed in the Friends series.
As a final note, Friends has given us laughs, memories, and a lot many things to cherish for life. We love watching it again and again and every time we laugh at those same dialogues which we are probably listening to for the 100th time. Here we are not criticizing the show because we too love it a lot. We are probably so obsessed with the show that we couldn't help but point out some points that could have been done better. No hard feeling mate!