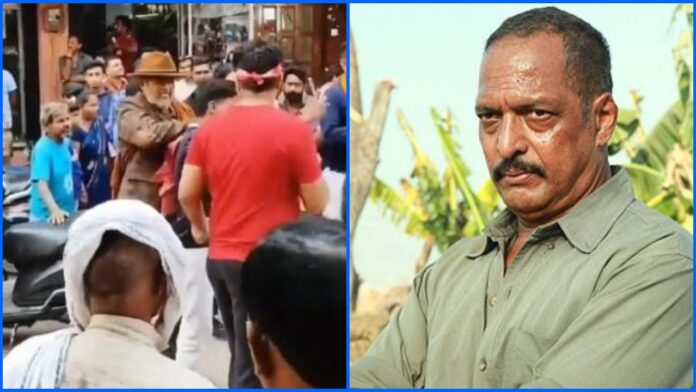 Caught on camera or a well-scripted act? The intriguing tale surrounding Nana Patekar 's alleged slap on a man taking a selfie unfolds a mystery that has set social media abuzz. Dive into the details of this captivating incident that has sparked debates and speculations about the Bollywood veteran's unexpected move.
A video capturing actor Nana Patekar slapping a man taking a selfie went viral, causing a stir on social media platforms like X and Reddit. The footage portrays Patekar amidst a crowd during film takes, reacting strongly to a fan attempting to take a selfie with him. However, Gadar 2 director Anil Sharma, present during the incident, provided clarification in an interview with Aaj Tak. He asserted that the incident was a misunderstanding, revealing that it was part of a film shoot.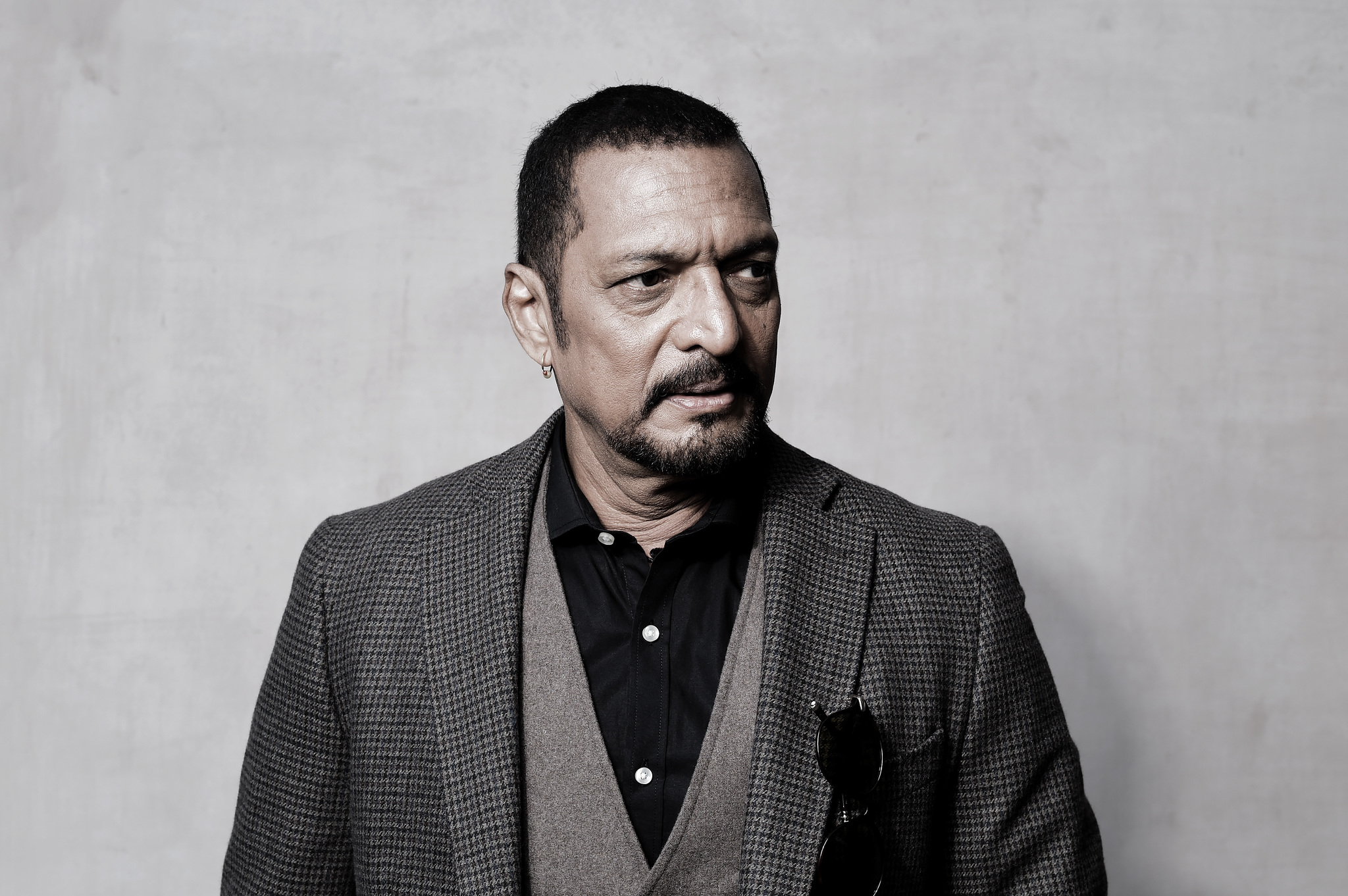 According to Sharma, they were filming in the streets of Banaras, and as per the scene's script, Nana's character was required to hit a boy on the head. This revelation aims to dispel speculations surrounding the actor's behavior, emphasizing that the incident was a scripted part of the filmmaking process rather than an unprovoked real-life altercation. The clarification from the director adds context to the incident, highlighting the importance of discerning between real-life events and scripted actions in the realm of celebrity encounters.
"But the crowd gathered there recorded it on their mobile cameras and then leaked the shot of the film. Now, Nana is being projected as a negative and rude actor on social media, which is completely wrong. Through Aaj Tak, I would request that the fans understand the truth of this video. This is a shot from the film. Nana has not hit anyone," added Sharma
वाराणसी – नाना पाटेकर ने अपने फैंस को जड़ा थप्पड़ , फिल्म की शूटिंग के दौरान सेल्फी लेने पहुंचा था फैंस

➡नाना पाटेकर ने थप्पड़ जड़कर फैंस को भगाया
➡सोशल मीडिया पर वायरल हुआ थप्पड़ मारने का वीडियो
➡वाराणसी में नाना पाटेकर कर रहे हैं फिल्म जर्नी की शूटिंग. #Varanasi pic.twitter.com/tlPS1QX9g9

— Dinesh Kumar (@DineshKumarLive) November 15, 2023
The reported incident transpired in Varanasi, where Nana Patekar, previously implicated in the #MeToo movement, was actively shooting for the film Journey. Recent updates reveal that the actor has secured a significant role in this cinematic venture helmed by Anil Sharma, the acclaimed director of Gadar and Gadar 2. Notably, Sharma's son, Utkarsh Sharma, is also part of the cast, adding a familial dimension to the project. The ongoing developments in both the film's production and Patekar's involvement underscore the multifaceted nature of this cinematic narrative.
"As a filmmaker, my 'Journey' is all about crafting stories that touch the soul, and this film is no exception. It's a tribute to the timeless appeal of a true family bond, and I'm thrilled to have the legendary actor, Nana Patekar on board with us, and with all the love that Utkarsh has received after the success of 'Gadar 2', to see this combined energy and artistry, I believe 'Journey' will be an unforgettable experience for our audience, filled with love and emotion," the filmmaker conveyed in a recent press statement.
Nana Patekar issued apology in folded hands
"The video which is circulating on social media has been misinterpreted by many. What actually happened was a misunderstanding during the rehearsal of a shot from my upcoming film 'Journey'," said Patekar.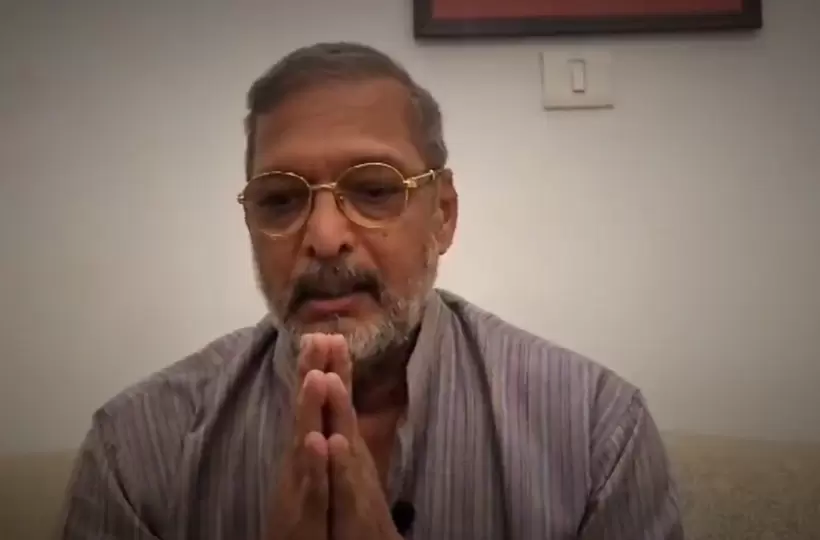 In the apology video, Nana provided an explanation for the sequence of events, stating that the incident took place in Varanasi. He clarified, "There is a video that's going viral, where I am seen hitting a boy. It is a sequence from our film. We had to do a rehearsal where, as part of our scene, a man asks me, 'Aey budhau topi bechni hai kya? because I am wearing a hat. So, he comes, I hit him and tell him to not misbehave and then he runs."
"We had done one rehearsal, we had to do one more. We were about to begin when the boy in the video came inside and I didn't know who he was, I thought he was our guy. So I hit him as per the scene and told him that he should not misbehave but then I realised he was not our guy. By the time I started calling him back, he ran away." added the film star.
View this post on Instagram
According to PTI, Anil mentioned, "People have a problem of making fuss out of nothing… We are currently filming in Banaras for the film, Journey. Patekar's character has dementia in the film. His mind is disturbed and a guy comes to click picture with him. There are so many people around us, who are here to watch the shoot. I think someone clicked this particular portion, which is actually one of the scenes from the film."
As the reel and real worlds collide in this intriguing saga, the line between fiction and reality blurs. The incident, initially a viral mystery, now stands unraveled as part of a cinematic narrative. Nana Patekar's unexpected move becomes a testament to the power of storytelling. Let this tale remind us of the intricacies within celebrity encounters, urging us to navigate between scripted drama and genuine moments. As the film "Journey" continues its production, the unfolding drama on-screen and off-screen adds layers of curiosity. Join us in anticipating the cinematic journey ahead, where reality and fiction dance in captivating harmony.
Read more: A Guy gets scammed of Rs 15000 by the Girl he met on Bumble