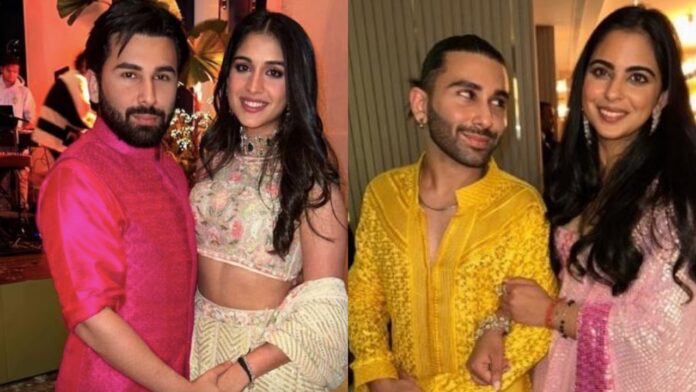 Dive into the realms of untold narratives as 'Orry' unveils a captivating exploration of the lesser-known facets of attachment with two intriguing personalities— Isha Ambani and Radhika Merchant. Beyond the glitz and glamour, this article peels back the layers to reveal the uncharted dimensions of these relationships, providing a unique glimpse into the human side of connections with high-profile figures. Prepare to be intrigued as 'Orry' shares stories that go beyond the headlines, inviting readers to explore the nuanced and often unheard sides of these captivating attachments.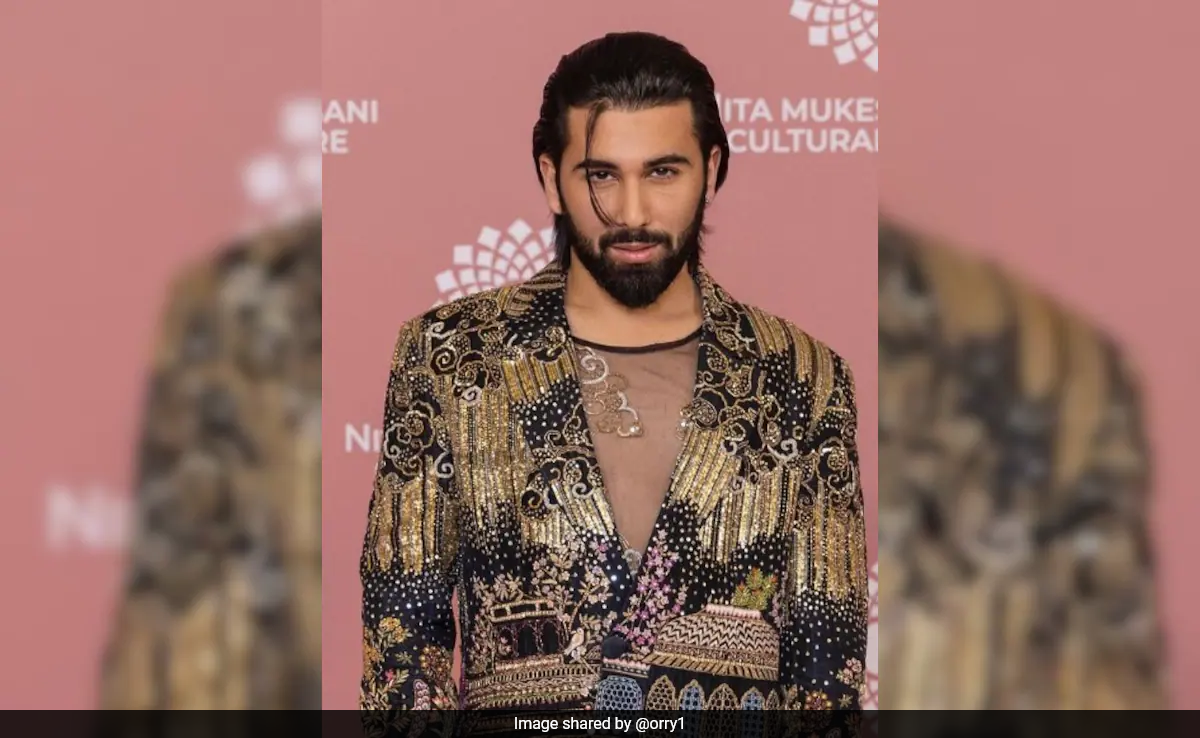 Orhan Awatramani, or Orry as he is widely recognized, has swiftly transitioned from obscurity to an integral presence in the glamorous realm of Bollywood. The sudden surge in Orry's popularity, accompanied by his informal encounters with celebrities, has piqued the curiosity of netizens. This prompts inquiries into his background, profession, and the factors contributing to his rapid ascent to fame. The intrigue surrounding Orry lies in unraveling the details of his upbringing, career trajectory, and the conditions that have propelled him to stardom in a relatively short span.
As per his LinkedIn credentials, he has been serving as a Special Projects Manager at Reliance Industries Limited since 2017. Possessing a Bachelor of Fine Arts in Communication Design from the esteemed Parsons School of Design, Orry's professional trajectory is characterised by the harmonious intersection of creative prowess and corporate acumen.
Celebrated as the 'Bollywood Best Friend Forever,' Orry gained widespread recognition through his frequent appearances alongside A-list celebrities such as Janhvi Kapoor, Sara Ali Khan, and Nysa Devgan. His fame surged notably after capturing spontaneous moments with Deepika Padukone, Nita Ambani (Reliance Foundation chairman), and cricketer Shubhman Gill during the Jio World Plaza launch event, creating a viral buzz.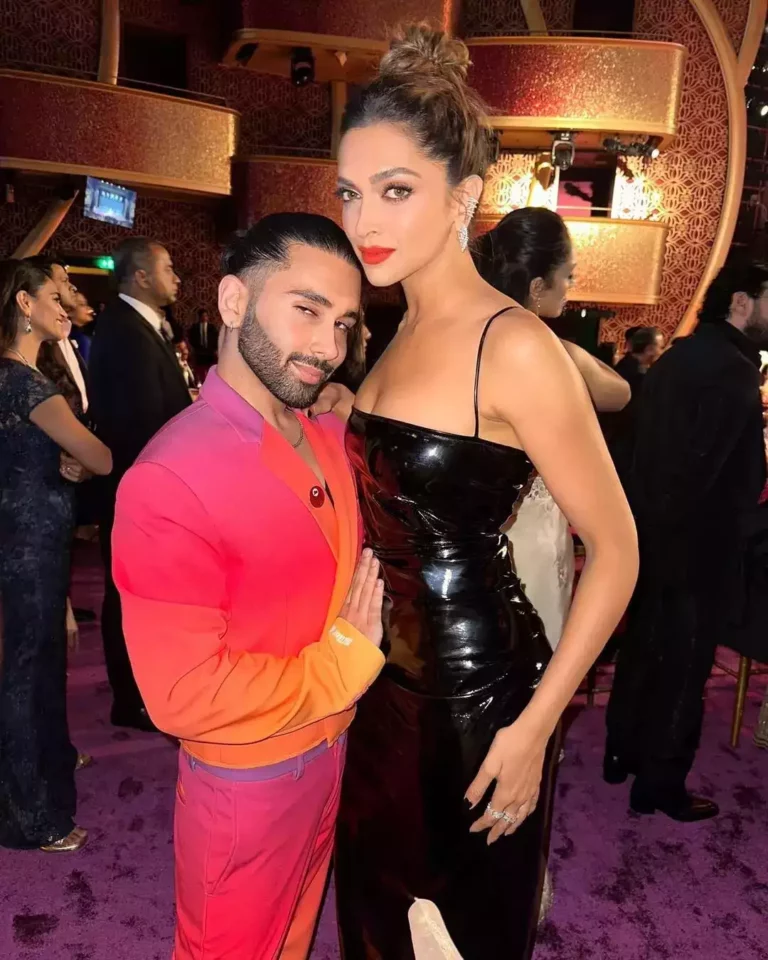 Unsurprisingly, Orry's social connections extend to the upper echelons of the Ambani family. Recently, discussions have ignited around his friendships with Radhika Merchant, Isha Ambani, and other members of the influential family.
Inside Diwali Bliss: Orry's Heartfelt Moments with Isha Ambani
Orhan Awatramani delighted his Instagram followers on November 9, 2023, by offering a glimpse into the Diwali festivities hosted by the acclaimed designer Manish Malhotra. Orry shared previously unreleased images capturing his radiant smile alongside the always-elegant Isha Ambani. Dressed in a cheerful yellow kurta and white pajamas, he exuded happiness, complemented by Isha's stunning appearance in a sparkling pink saree.
In a touching tribute dedicated to Isha, Orry conveyed deep admiration, expressing,
"A girl who taught me that with enough hard work, focus, and ambition, anything is possible."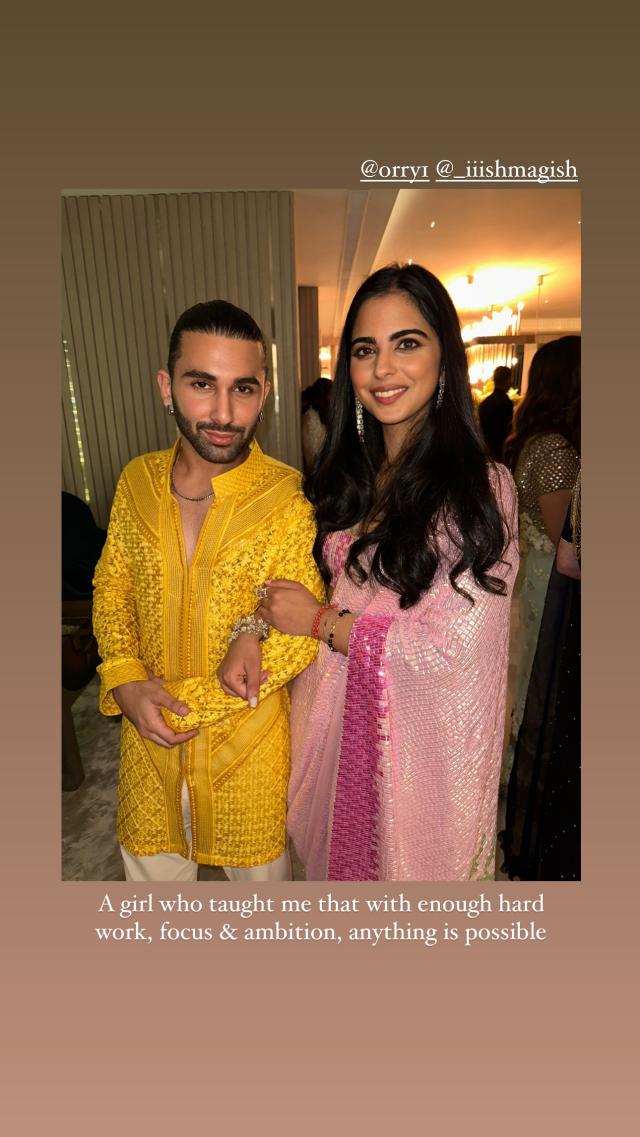 Orry shared a collage featuring striking images of his association with Isha Ambani, providing a visual testament to their deep bond. Notably, Orry and Isha, friends for an extended period, are believed to collaborate on Isha's Reliance retail venture. Atop the photo compilation, he expressed his inspiration drawn from Isha, stating,
"Your growth, journey, dedication, ambition, drive, and focus has inspired me."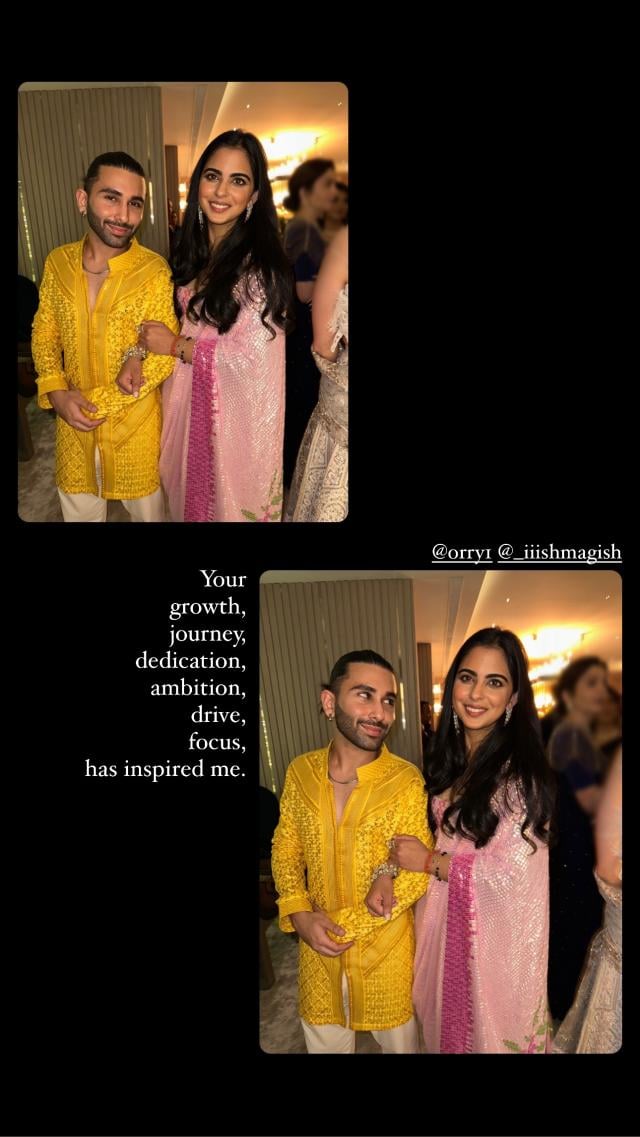 In the showcased stories, he was captured alongside Radhika Merchant in a series of stunning photographs. Radhika, adorned in an elegant ivory gharara ensemble featuring intricate stone embellishments and elaborate embroidery, exuded beauty. With her hair cascading freely, she accentuated her style with a stacked diamond necklace, two bangles, and exquisite earrings. Accompanying the photo, he penned a heartfelt note about his camaraderie with Radhika Merchant, stating,
"Some people look for beautiful places, This girl right here.. she makes places beautiful."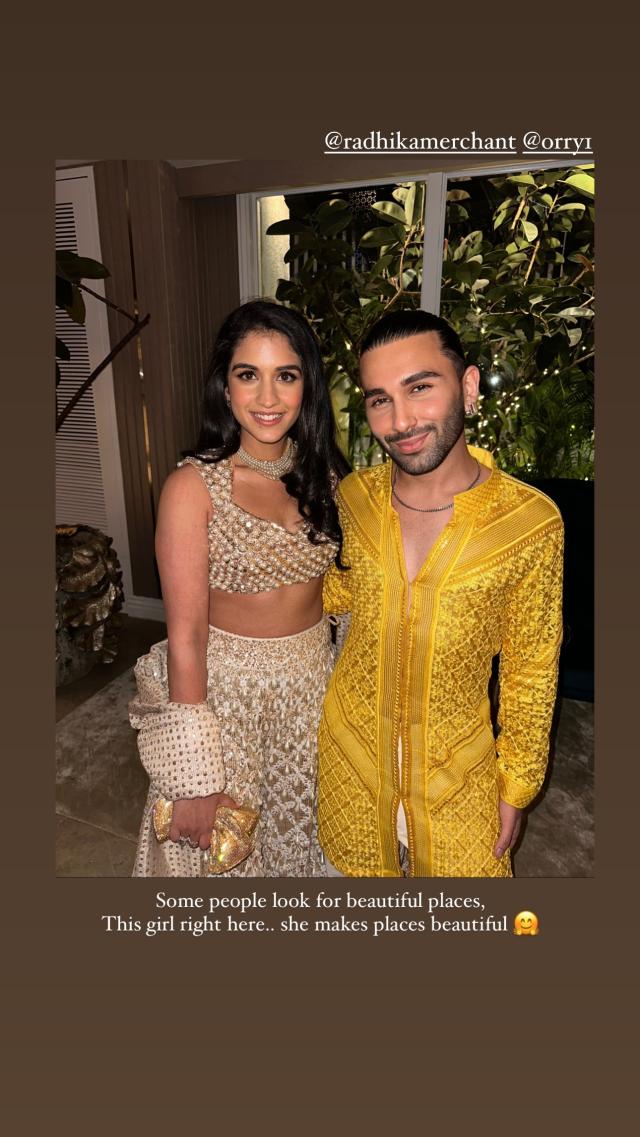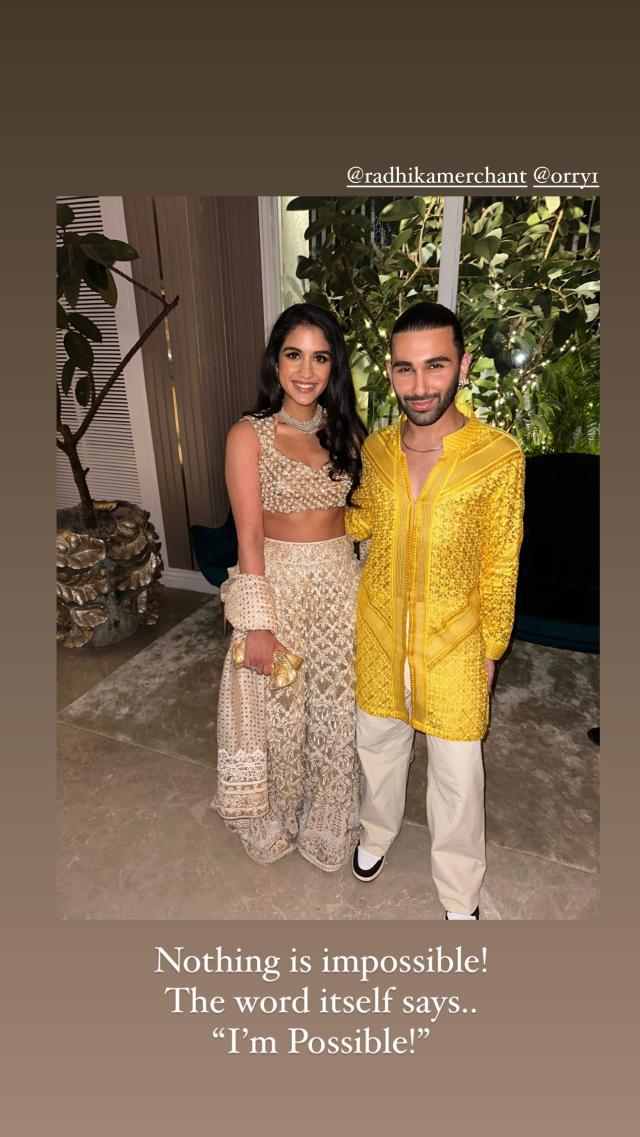 The final image featured Orhan Awatramani alongside Karan Johar, Shloka Mehta Ambani, and Isha Ambani. Shloka donned an ivory sharara set, elegantly tied her hair into a ponytail. Meanwhile, Karan exhibited style in a black-tinted bandhgala sherwani. In a delightful caption beneath the photo, Orry disclosed his connection with the trio, expressing,
"We go on silly little walks and collect silly little rocks. You can't stop us, but you can join if you want!"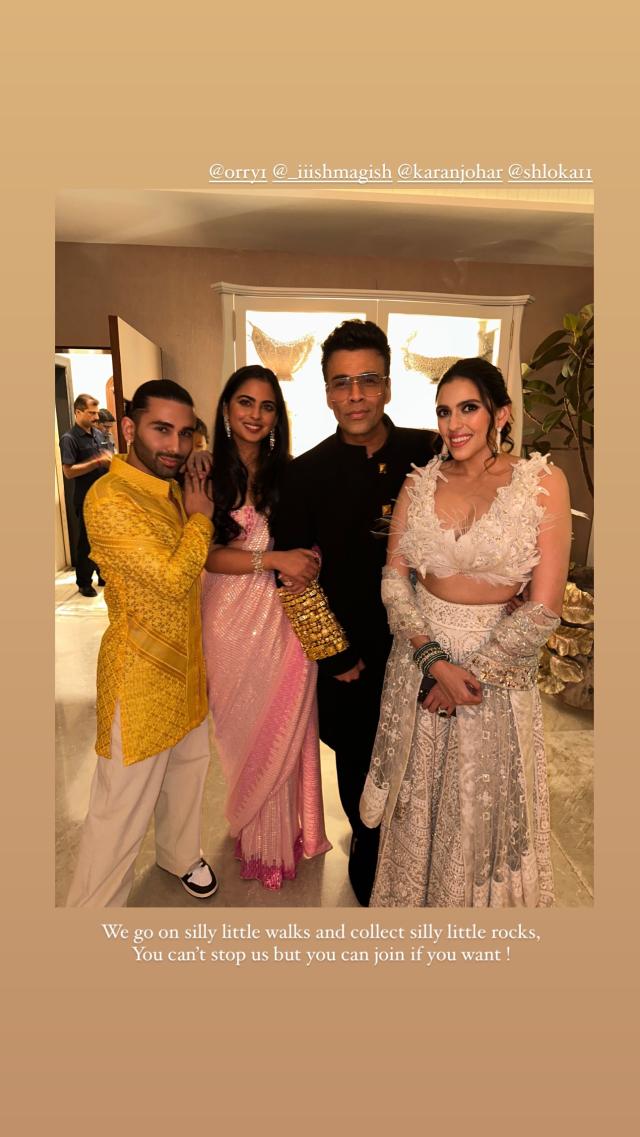 Here are some more Bollywood webs featuring Orry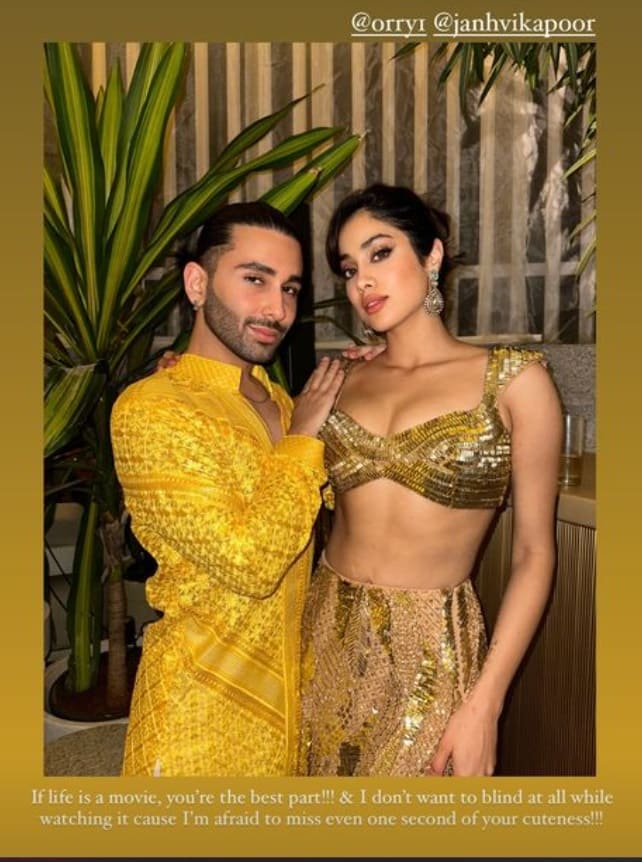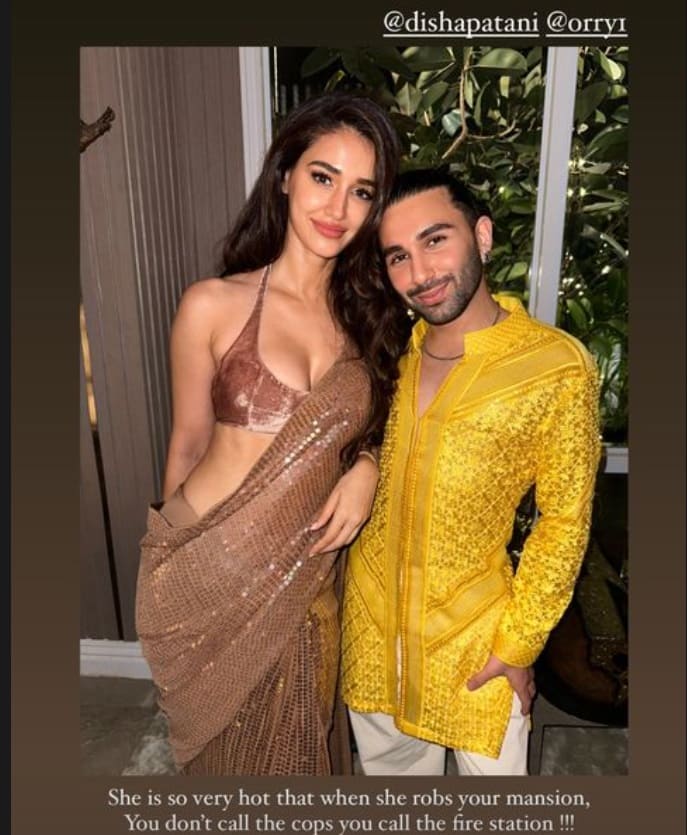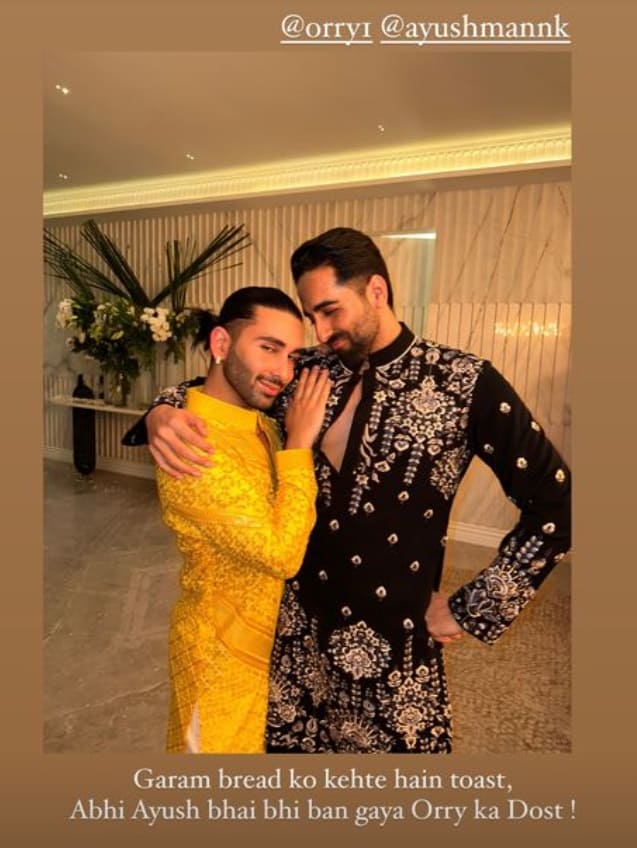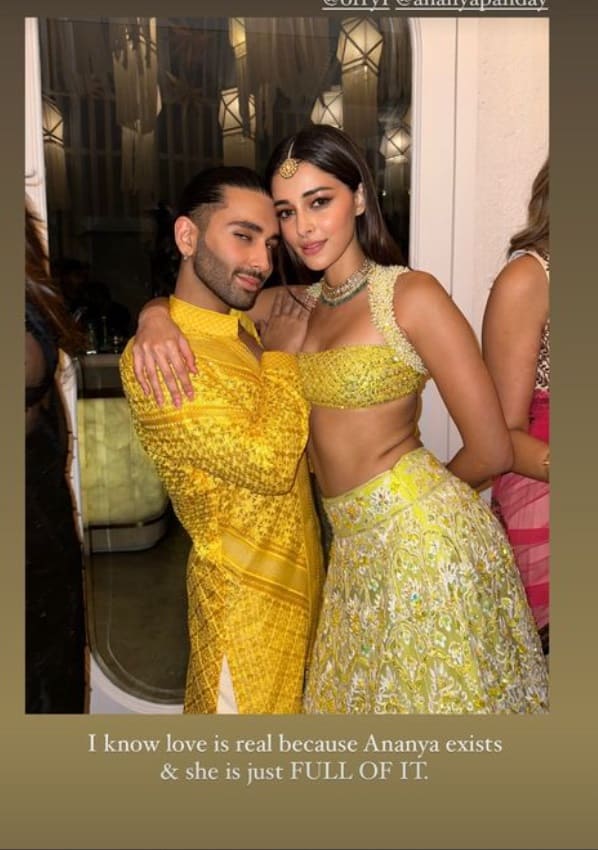 As we journey through the enthralling tapestry of Orry's connections and experiences, it becomes evident that his story is not just about glitz and glamour but also about the genuine bonds he shares with influential figures.
From the heartwarming Diwali celebrations with Isha Ambani to the captivating moments captured with Radhika Merchant and the delightful strolls with Karan Johar, Shloka Mehta Ambani, and Isha Ambani, Orry's narrative unfolds like a mosaic of genuine connections in the dazzling world of Bollywood.
The allure of Orry's story lies not only in the headlines but in the untold tales, inspiring us to look beyond the surface and find beauty in the seemingly ordinary moments that make relationships extraordinary. So, join the journey, explore the nuances, and let Orry's stories resonate, reminding us that sometimes, it's the little things that make life truly beautiful.
Read more: 'Why Do Women Live Longer than Men?', Let These 20 Pics Do The Talking