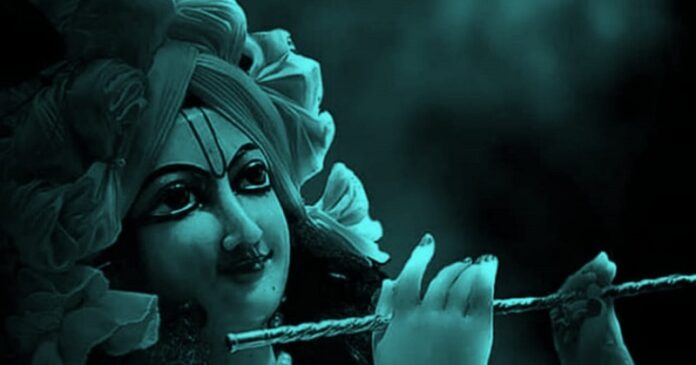 Throughout his life, Lord Krishna performed so many roles. From a child to a brother, from a disciple to a guru, from a charioteer to a cowherd, he was everything. While performing his roles, he gave us so many life lessons that even in the modern-day, his teachings are nothing but the answers to all our questions. So, here we have gathered a list of some famous quotes of Lord Krishna with interesting facts about him that will give your life a new direction.
Contents:
1. English Quotes
2. Hindi Quotes
English Quotes:
# Quote 1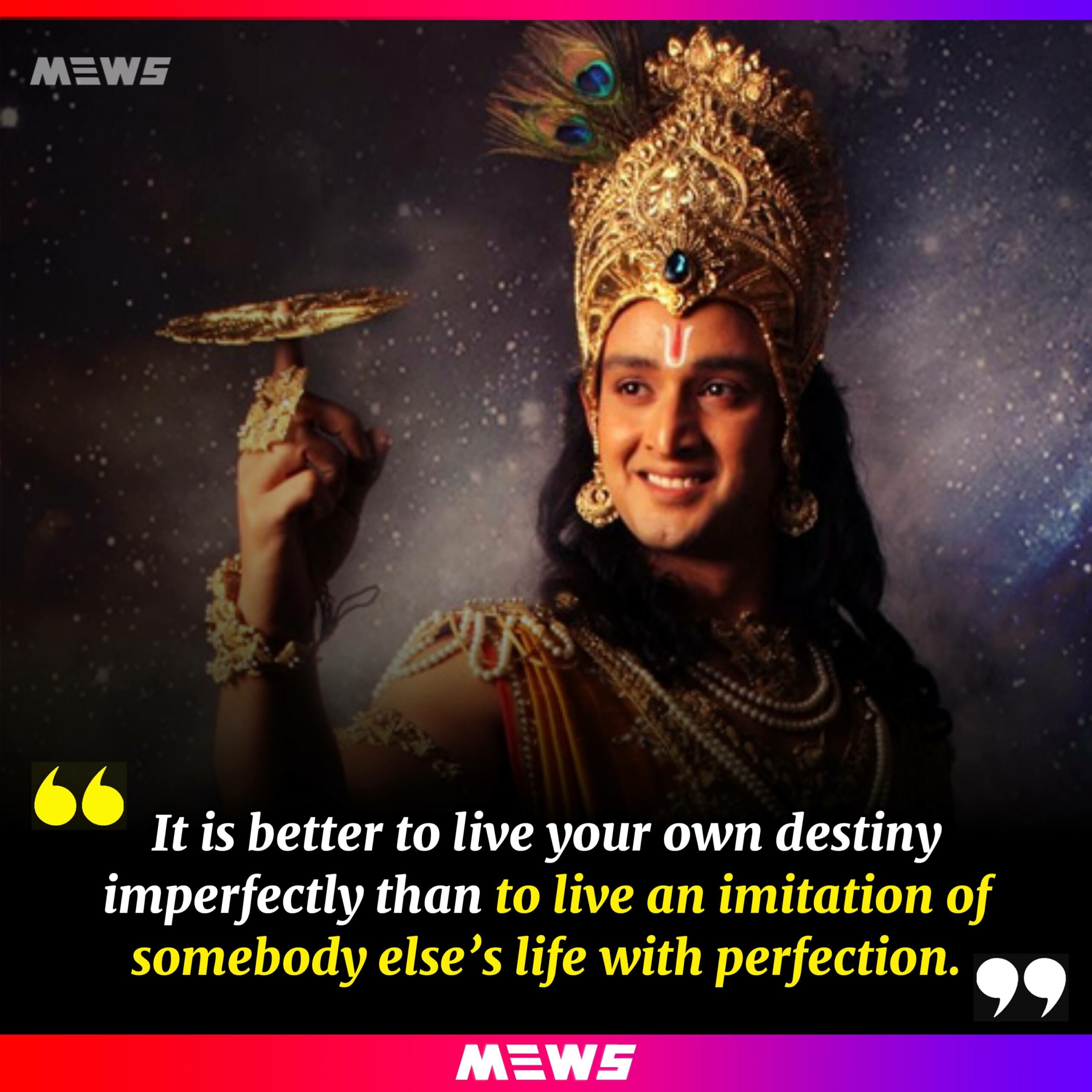 The image of Sri Krishna today we see was described by the daughter-in-law of Arjuna and wife of Abhimanyu, Uttara. Based on the description given by her, the first image of Krishna was created by the great-grandson of Krishna, King Vajranabhi.
# Quote 2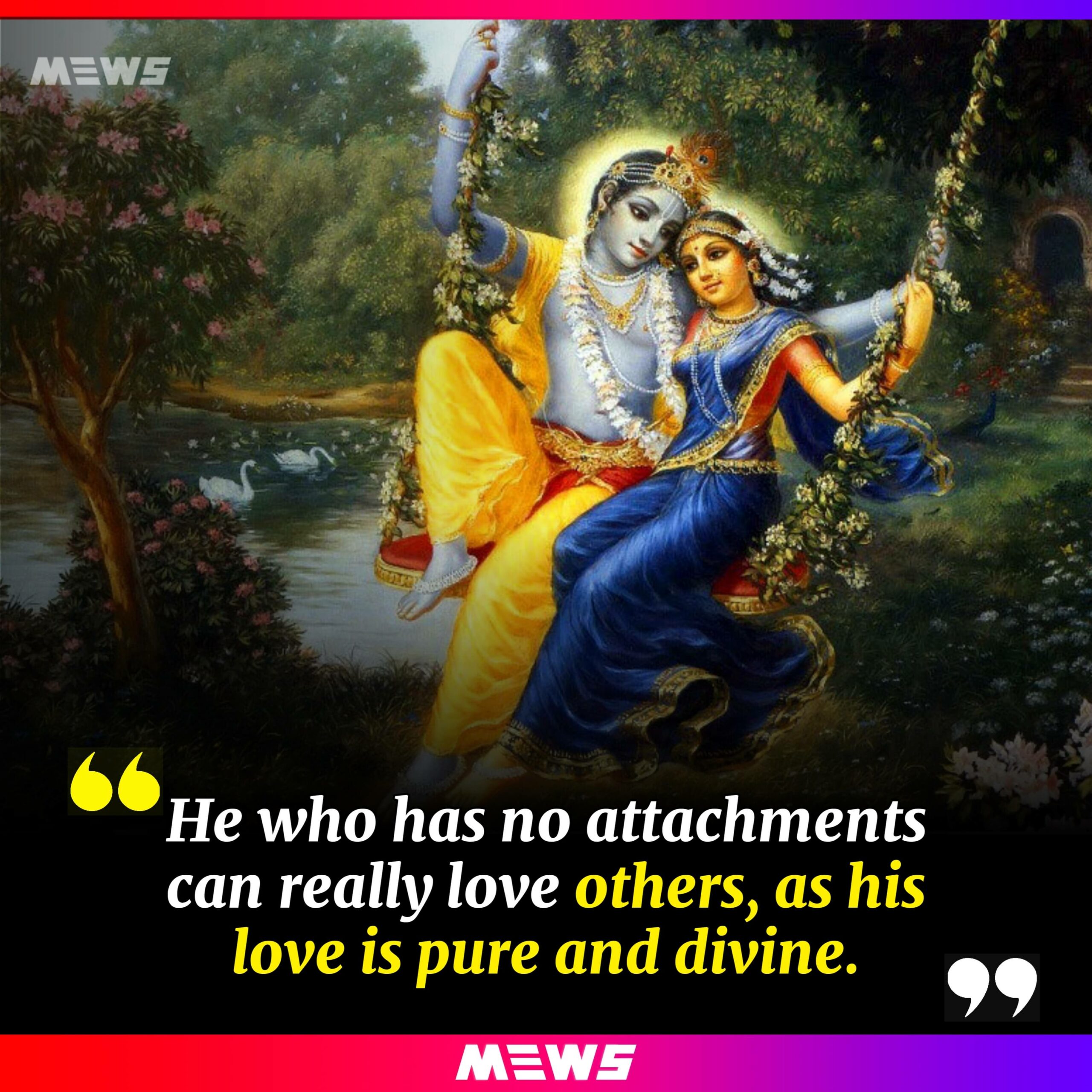 The three meals enjoyed by Lord Krishna have been given the importance of devotion and simplicity. Those meals are the porridge in the home of Vidura, the leftover grain offered by Draupadi, and the stone-filled and sweat-drenched beaten rice of Kuchela.
# Quote 3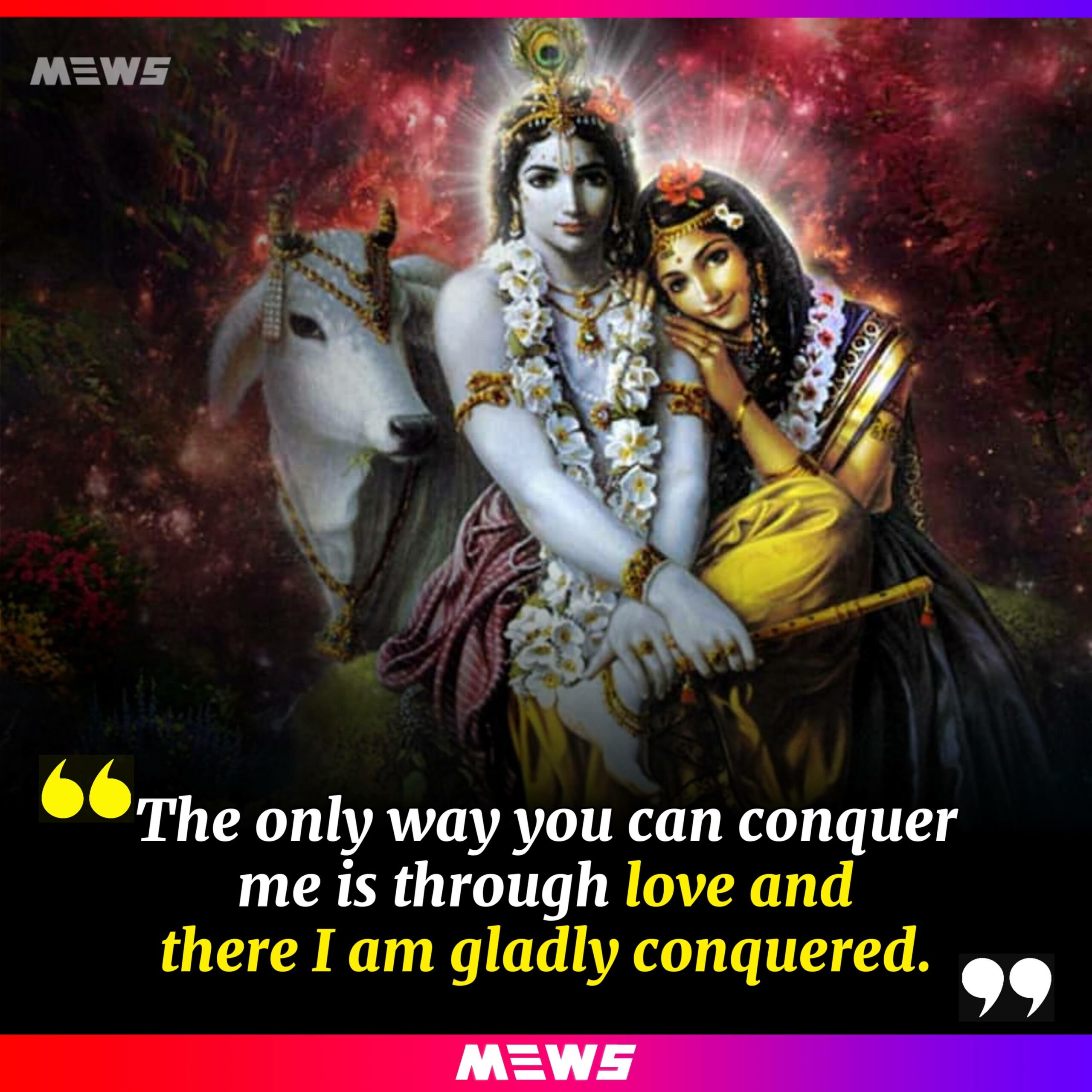 We have hardly any stories where Lord Krishna has a mustache. However, the Parthasarathy form of Sri Krishna has a mustache that is worshipped in Chennai's Triplicane Parthasarathy temple.
# Quote 4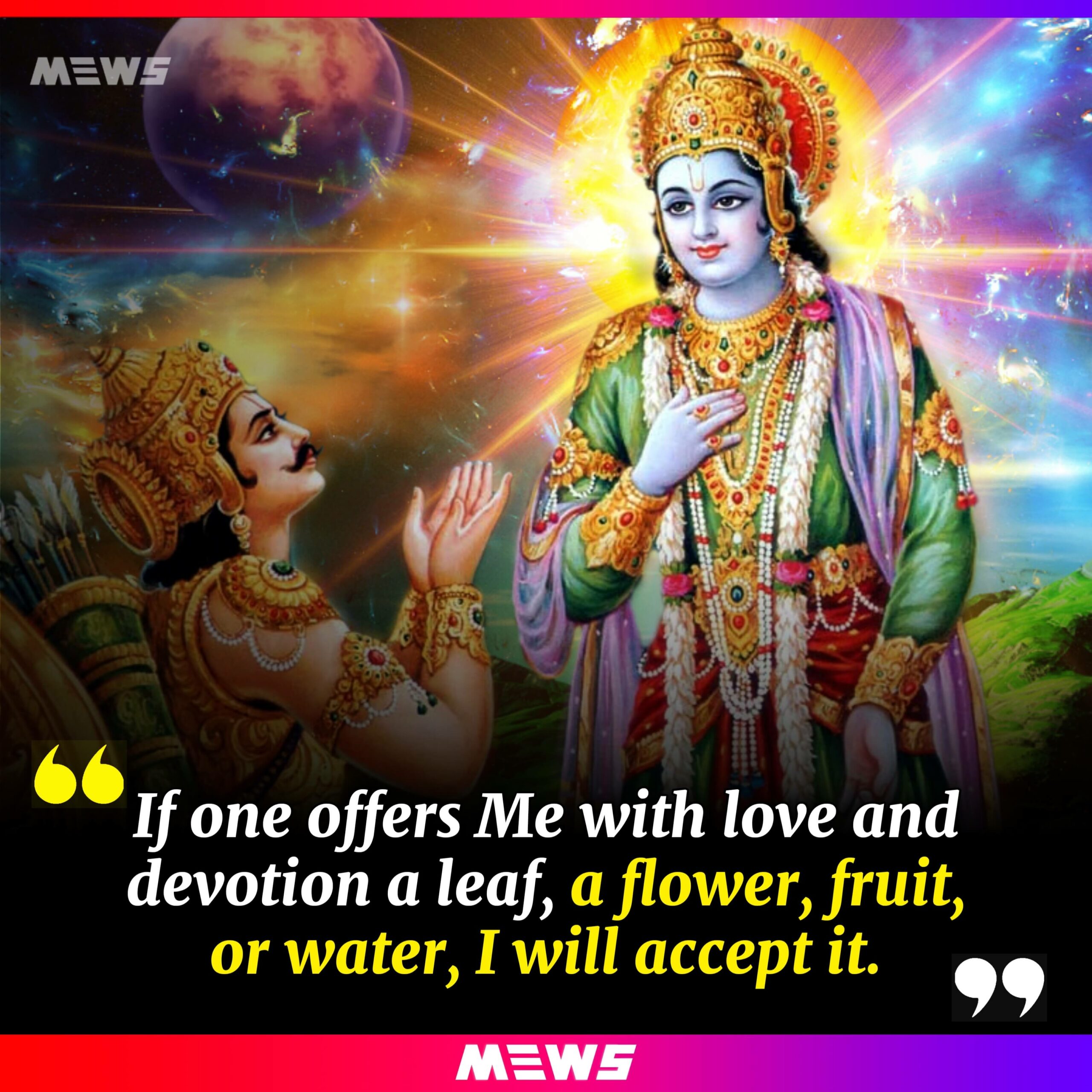 If you don't know, there are cave drawings in Mirzapur, Uttar Pradesh where Lord Krishna is holding Sudarshan Chakra. Allegedly, this drawing is dated to 800 BC. Besides that, this image was also found on Indo-Greek coins dating back to 108 BC.
# Quote 5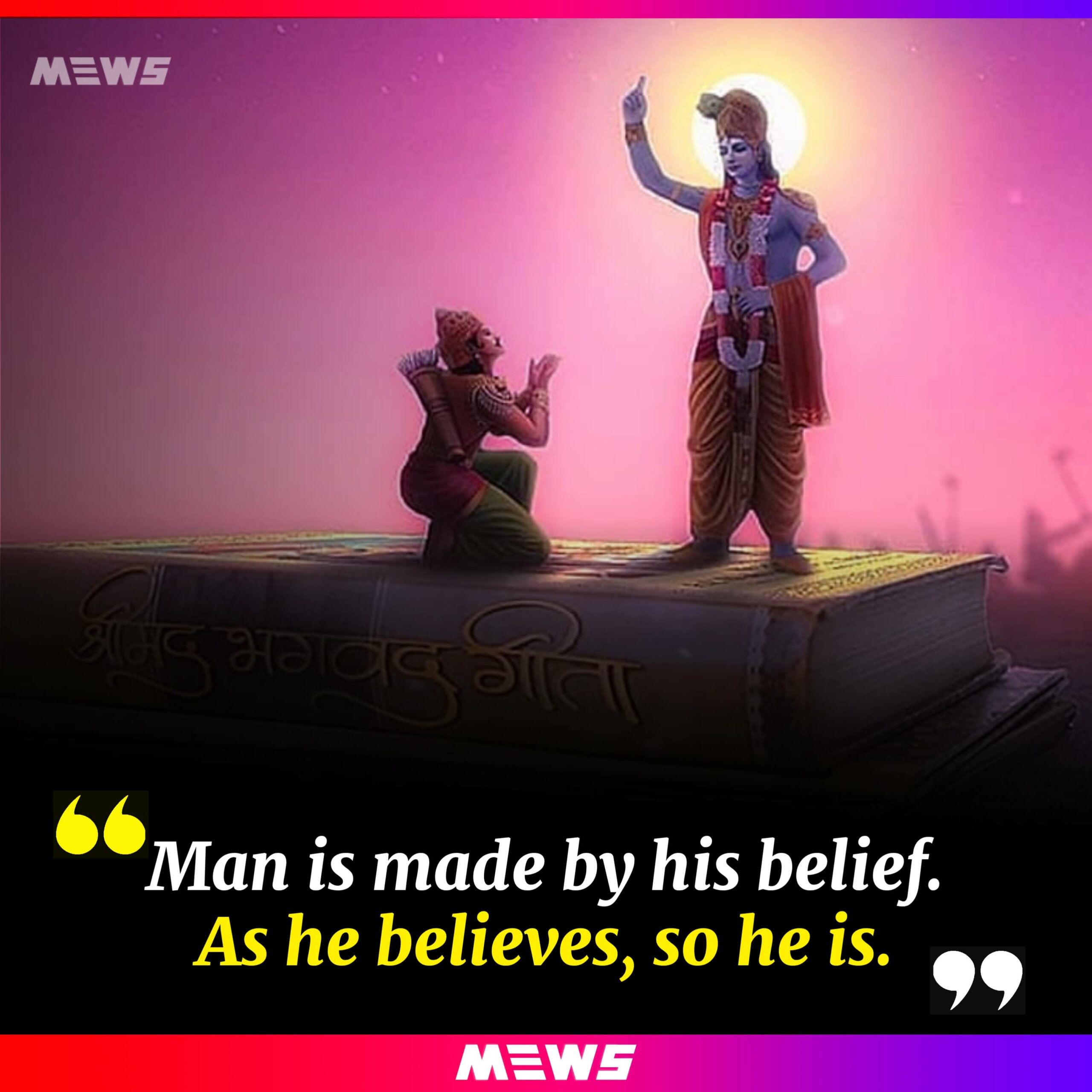 Tamil Sangam literature of 200 BC to 100 BC talks about Mayon. Mayon is related to Lord Krishna and his love for bulls and cows. Little did we know that the Onam festival in Kerala goes to the roots of Mayon.
# Quote 6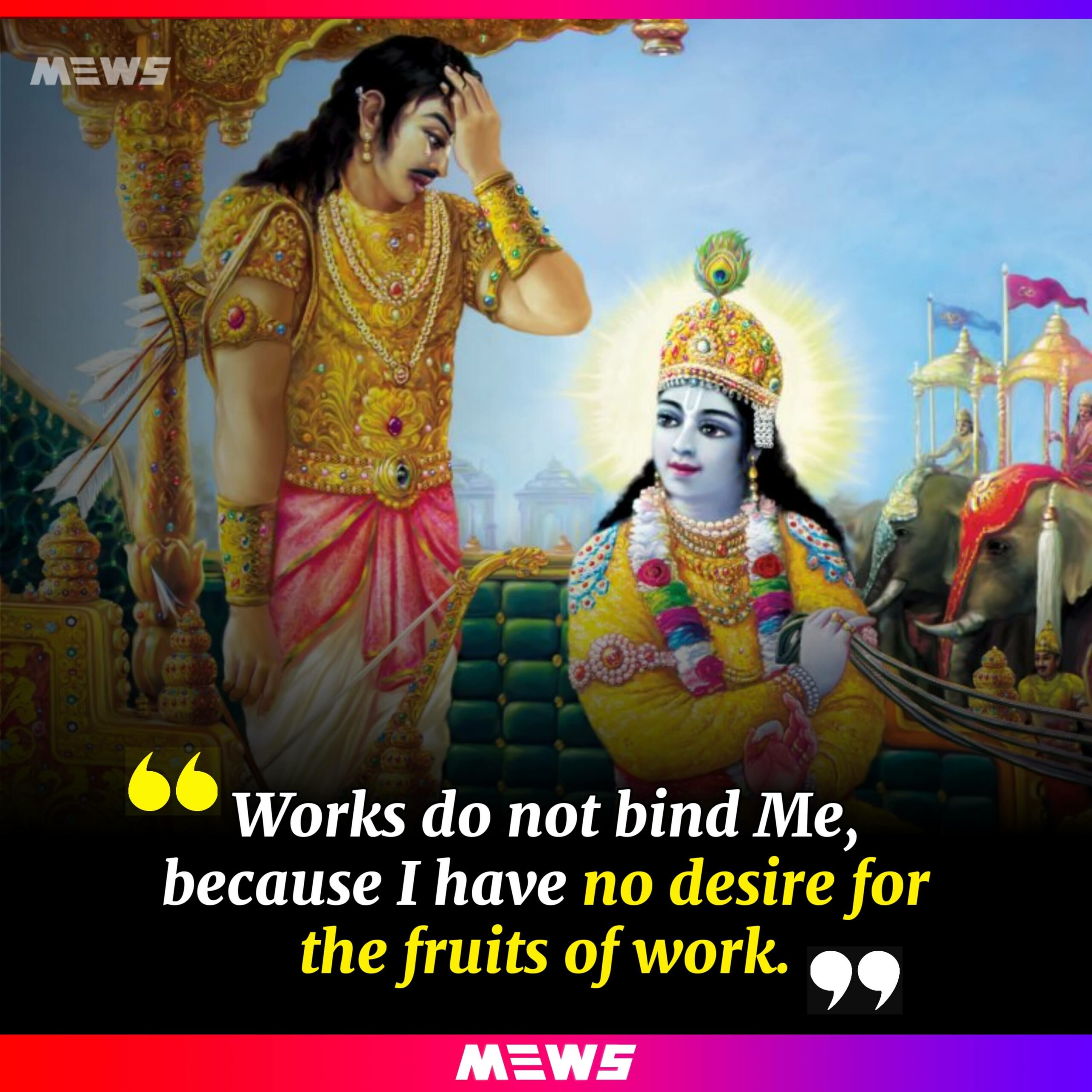 According to legends, Devaki created a murti of her newborn son when Krishna was taken away by Vasudeva to Gokul. Interestingly, the baby she created had four arms.
# Quote 7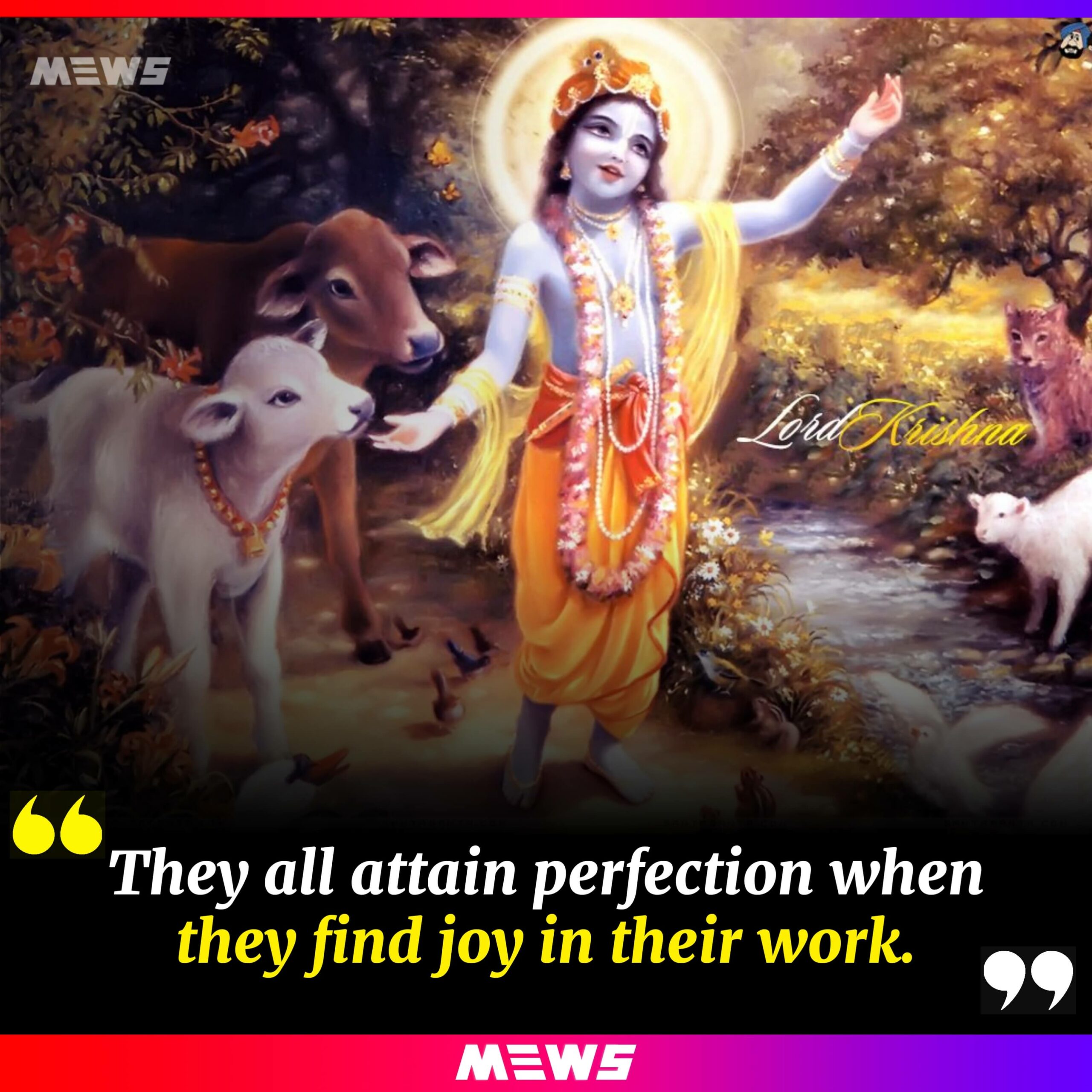 According to legends of Karnataka, each time a son was born to Devaki in prison, the donkey brayed. Through the donkey, Kamsa knew about the birth of the child. However, the donkey did not bray when Lord Krishna was born.
# Quote 8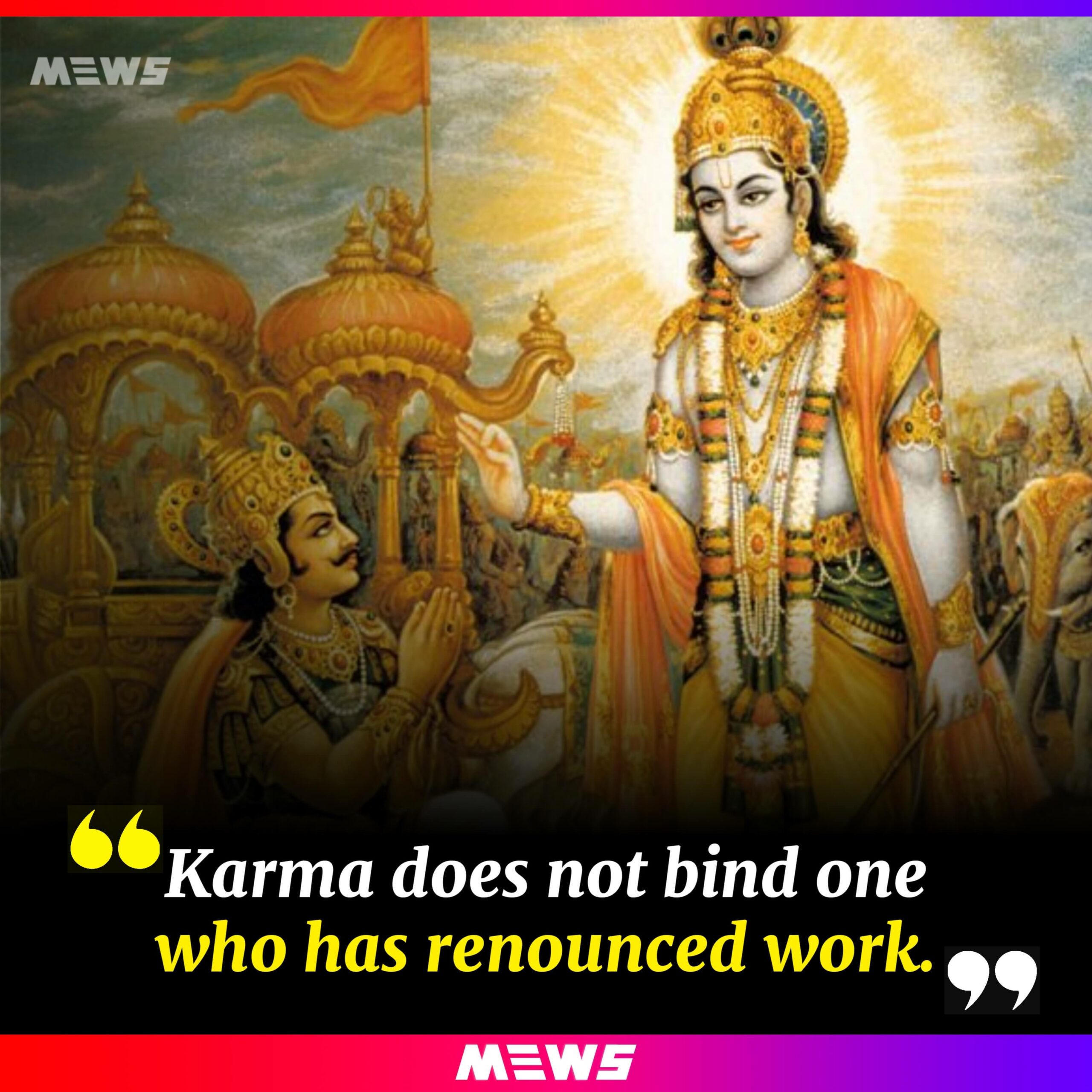 We all know that Lord Krishna is dark-skinned. However, today's television serials showcase fair-skinned Lord Krishna.
# Quote 9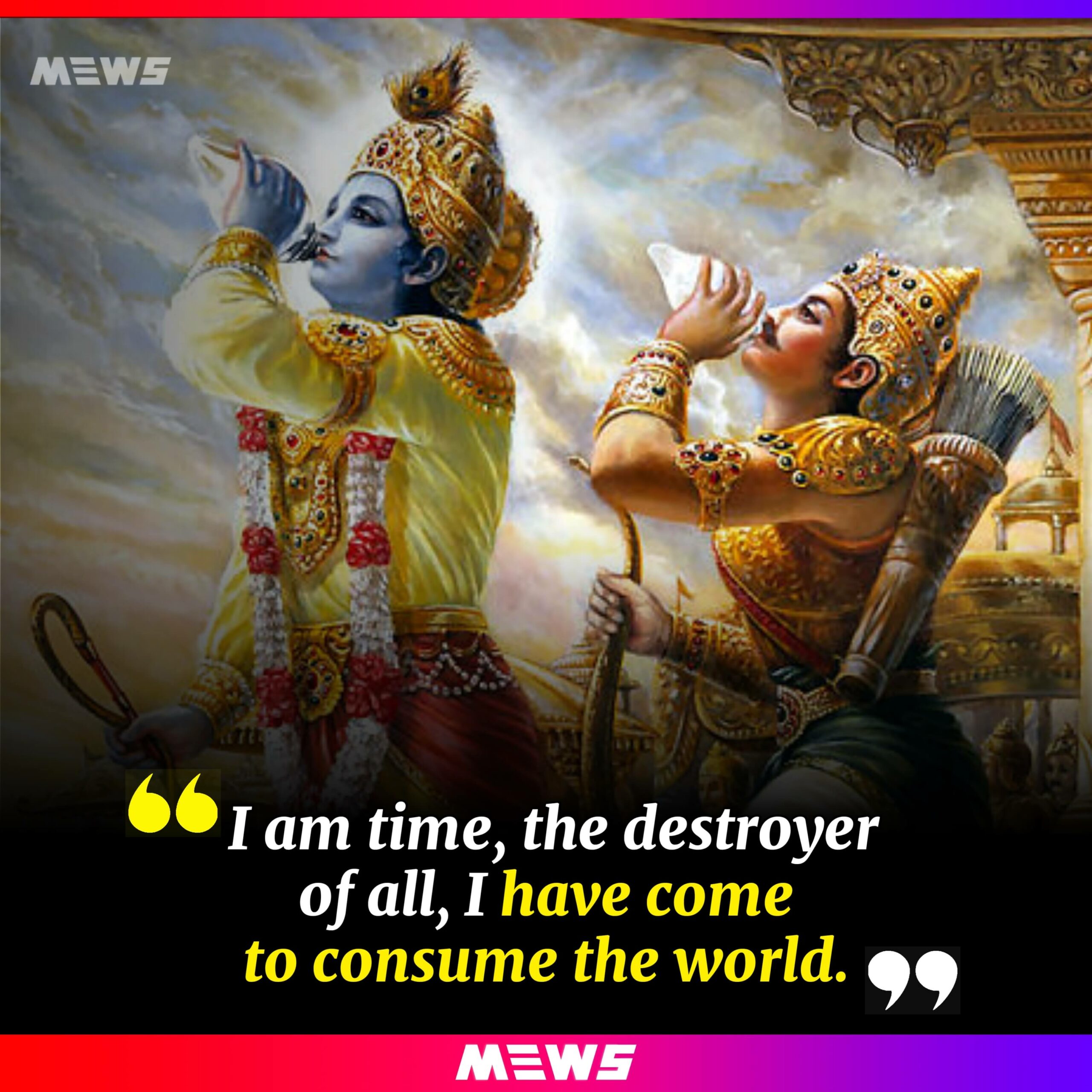 According to Bengali people, Lord Krishna is a manifestation of Goddess Kali. Also, Putana was the first demon that gets liberation on earth due to Lord Krishna.
# Quote 10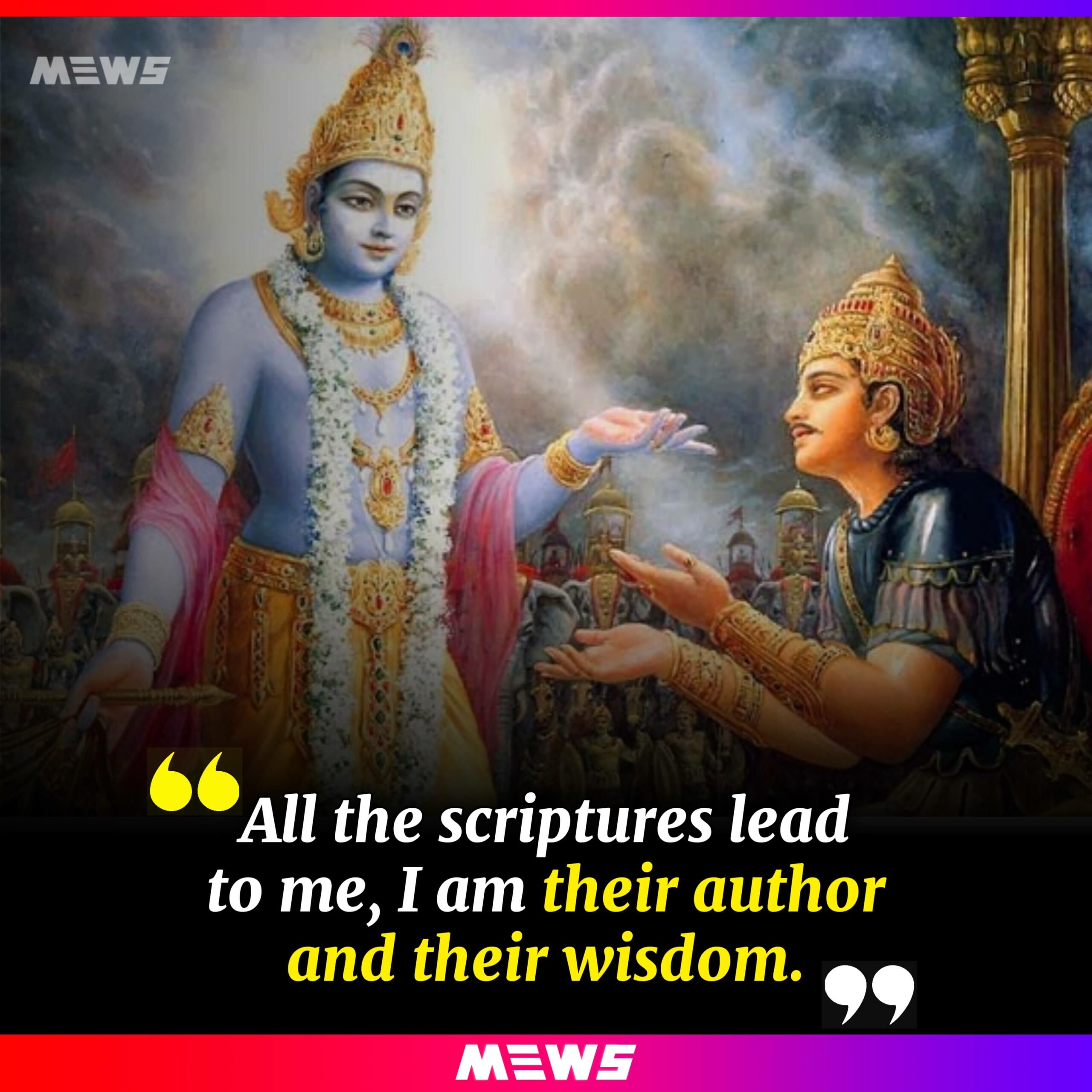 Krishna killing Kakasura is found in Sursagar of Surdas. However, you will not find this incident in the Srimad Bhagavad Purana.
# Quote 11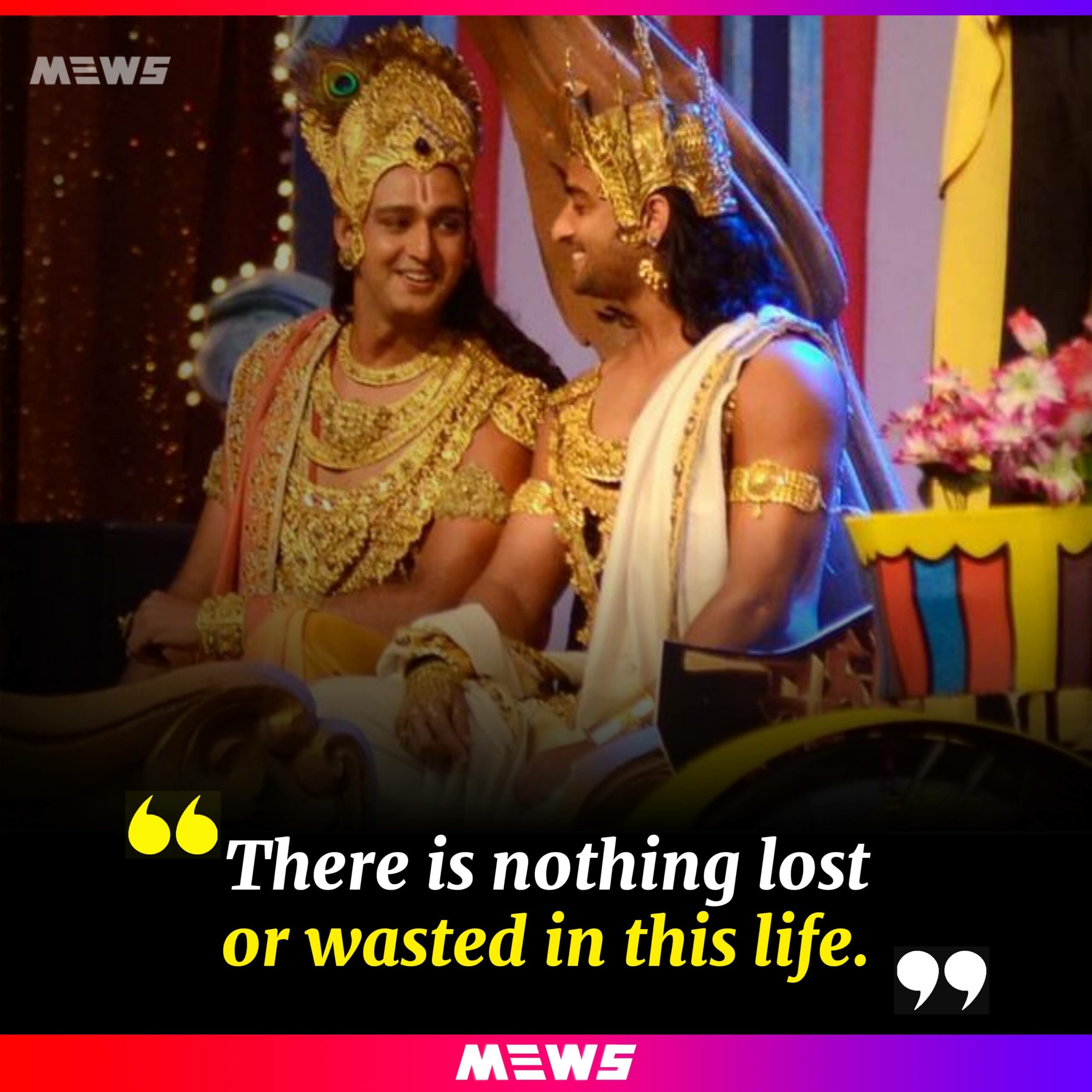 Lord Krishna plans the move from Gokul to Vrindavan as per Harivamsa. To turn it into reality, he created wolves from his pores. By attacking people, children, cows, and calves, those wolves created trouble in Gokul. As a result, people decided to shift to Vrindavan.
# Quote 12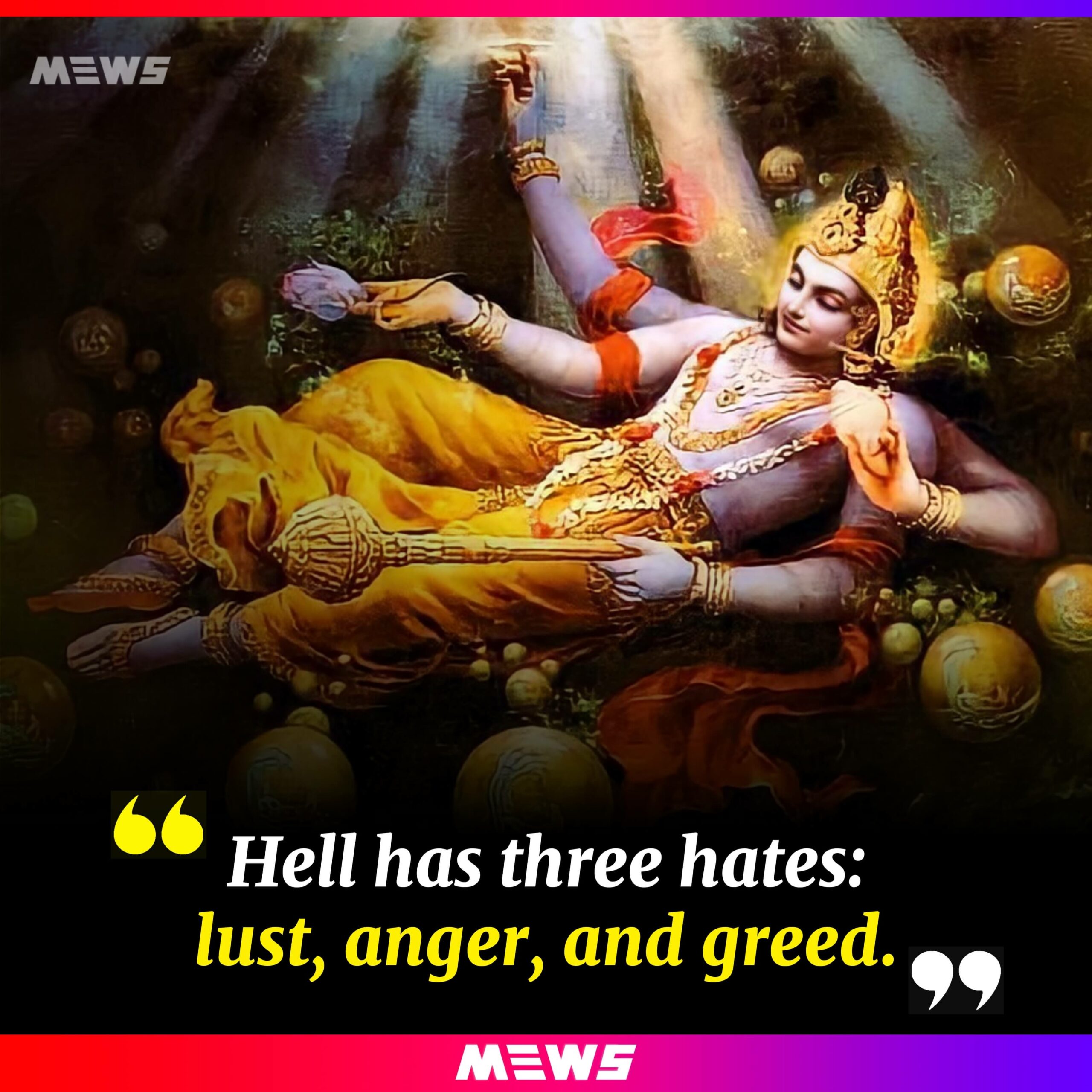 You might not have seen Lord Krishna wearing a nose ring, or even heard of it. However, it is true that there are murtis of Krishna wearing a nose ring. To protect him from demons and other negative forces, Yashoda dressed up Krishna like a little girl. In Nathdwara, Rajasthan, Lord Krishna wears a nose ring.
# Quote 13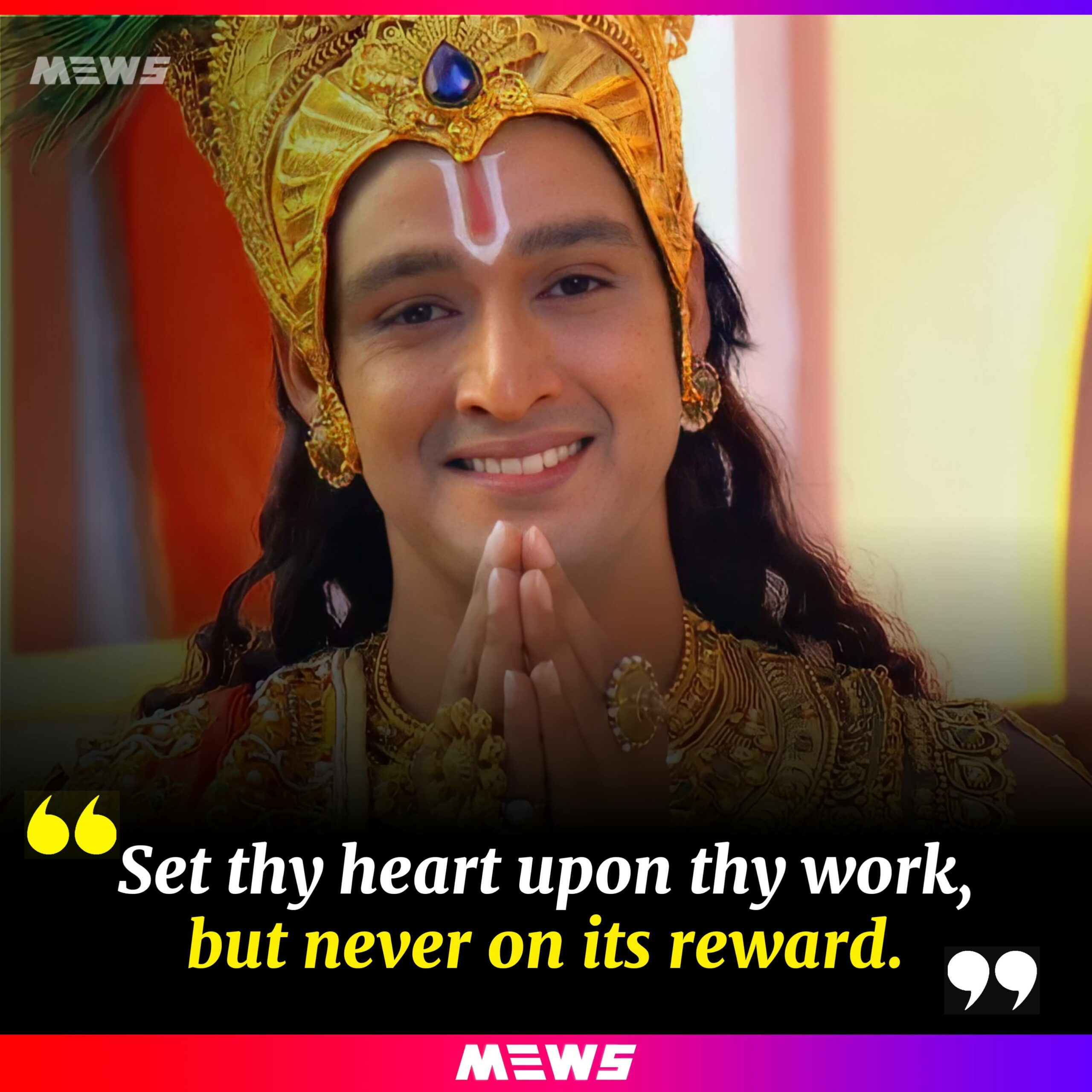 When Lord Krishna shows the entire universe in his mouth to Yashoda, the Upanishad teaching of Tat Tvam Asi is portrayed. The universe is present in the supreme truth and the supreme truth in the universe.
# Quote 14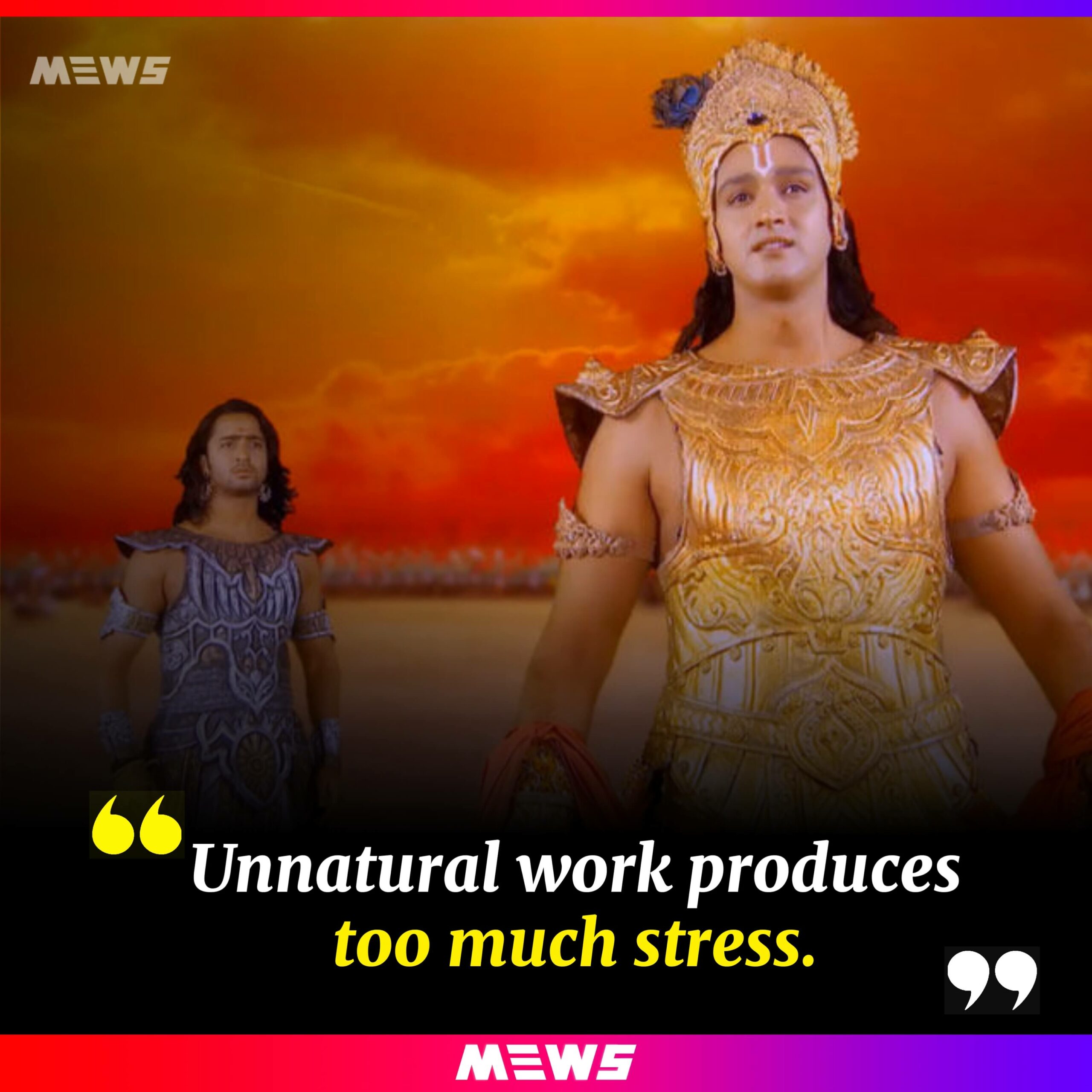 Vishnu picked white hair and black hair according to the Puranas and placed them in Devaki's womb. As a result, the black hair became Lord Krishna and the white hair became Balaram.
# Quote 15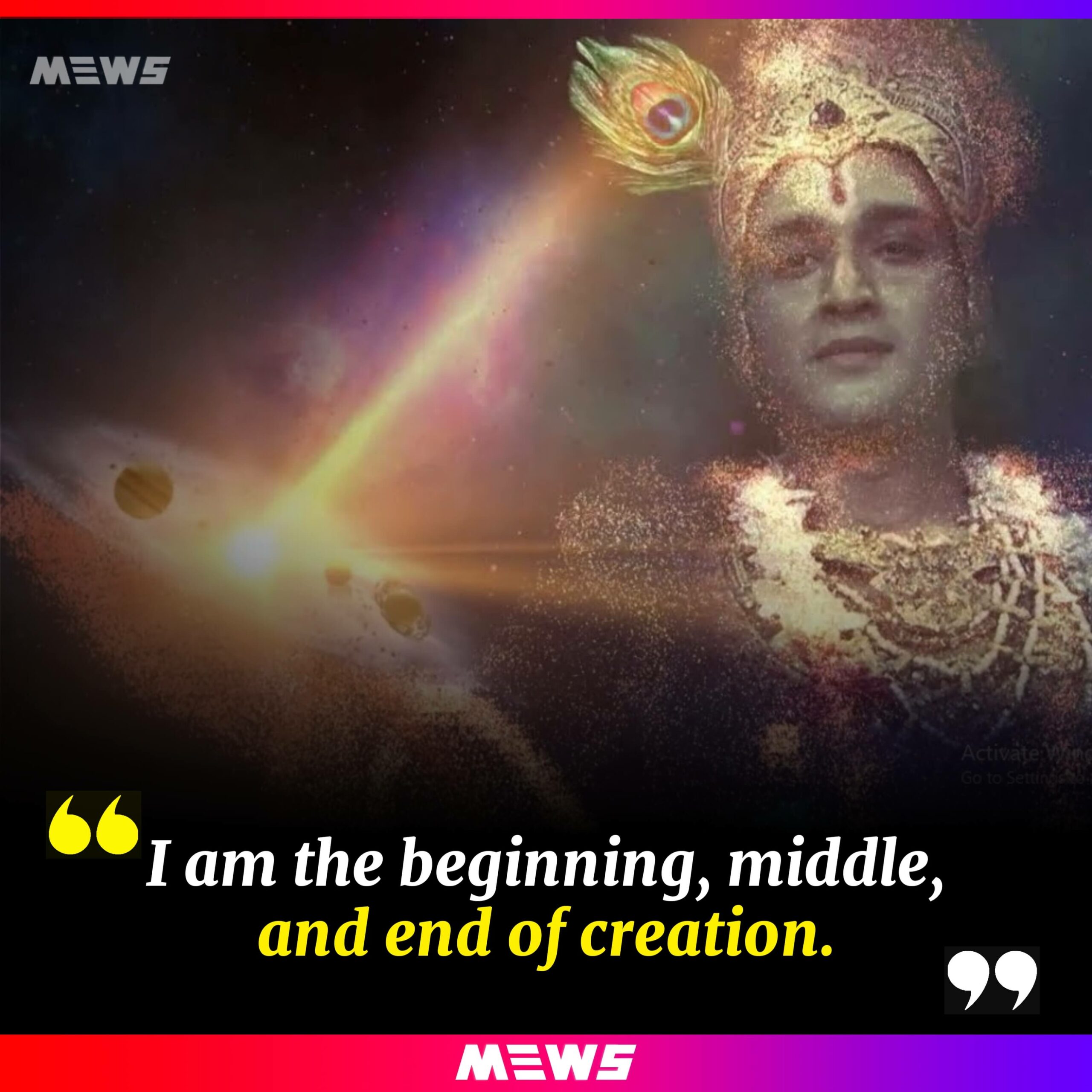 We all know that Lord Krishna shared stolen butter with the monkeys. Little did we know that these monkeys had helped Bhagavan Sri Ram in finding Mata Sita when Ravana kidnapped her and kept her in Ashoka Vatika.
# Quote 16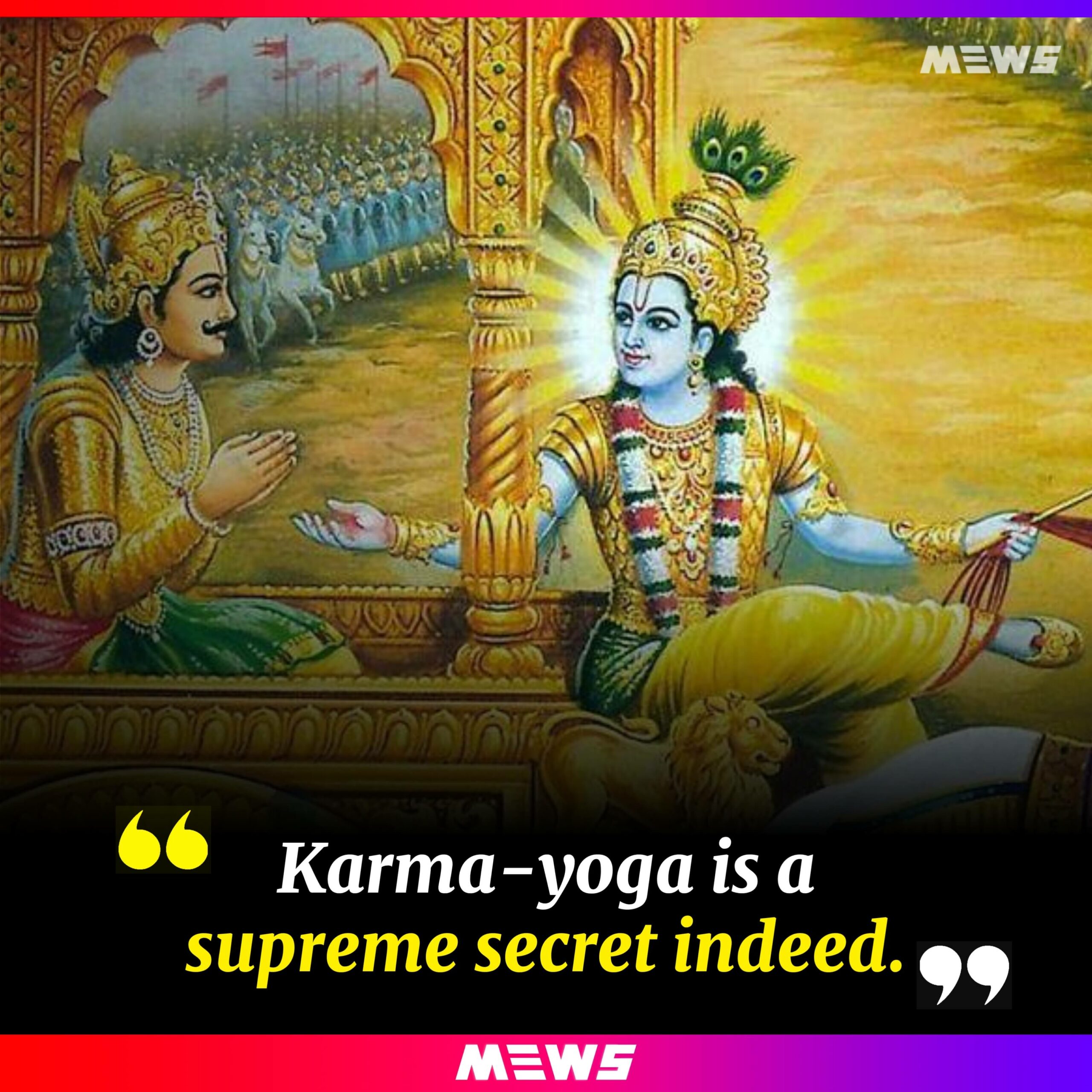 It is believed that Lord Krishna is called Keshav because he killed the horse demon, Keshi.
# Quote 17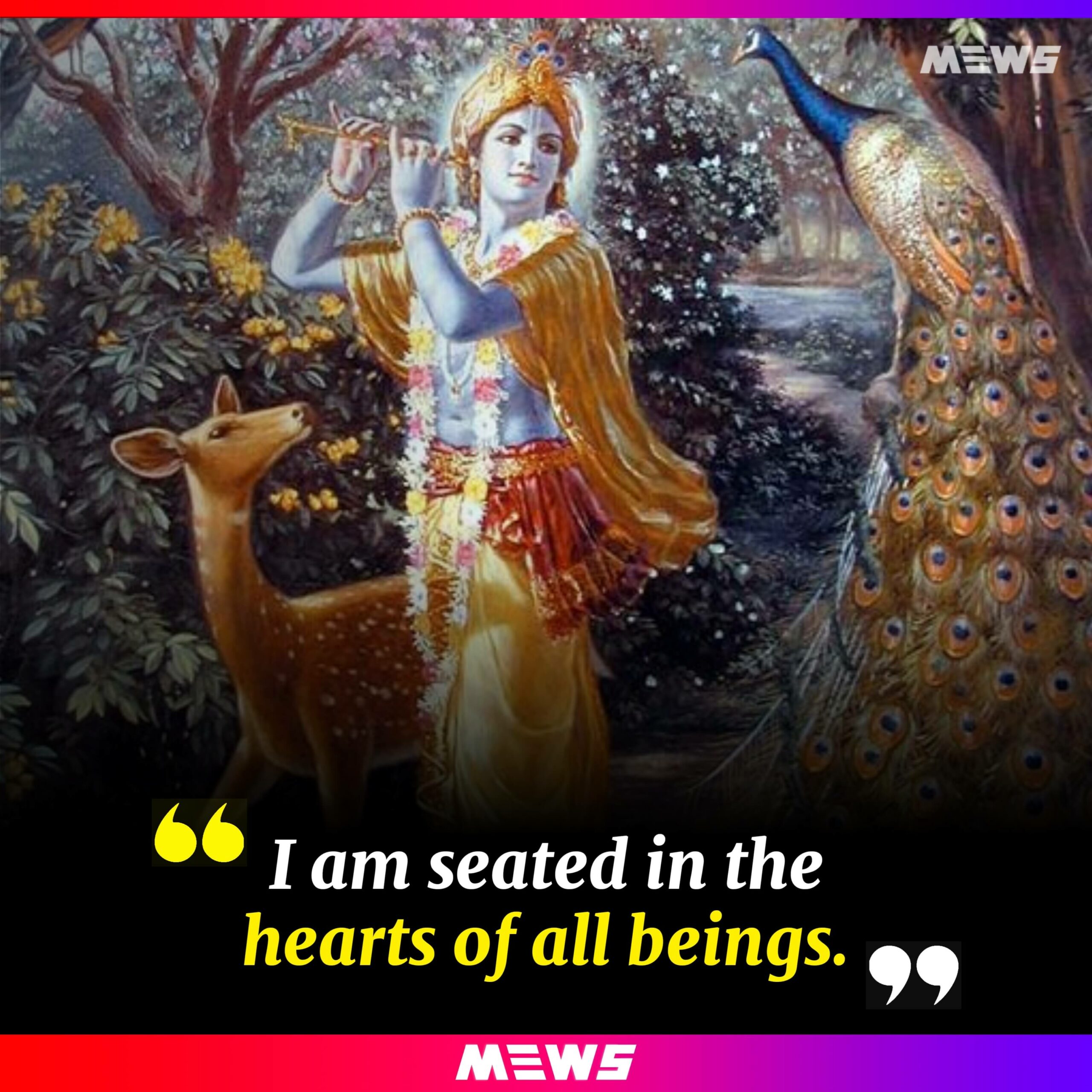 By creating children whom Brahma had hidden, Lord Krishna shows that he is the Supreme Truth to him. As a result, the creator Brahma got to know that who is the real creator.
# Quote 18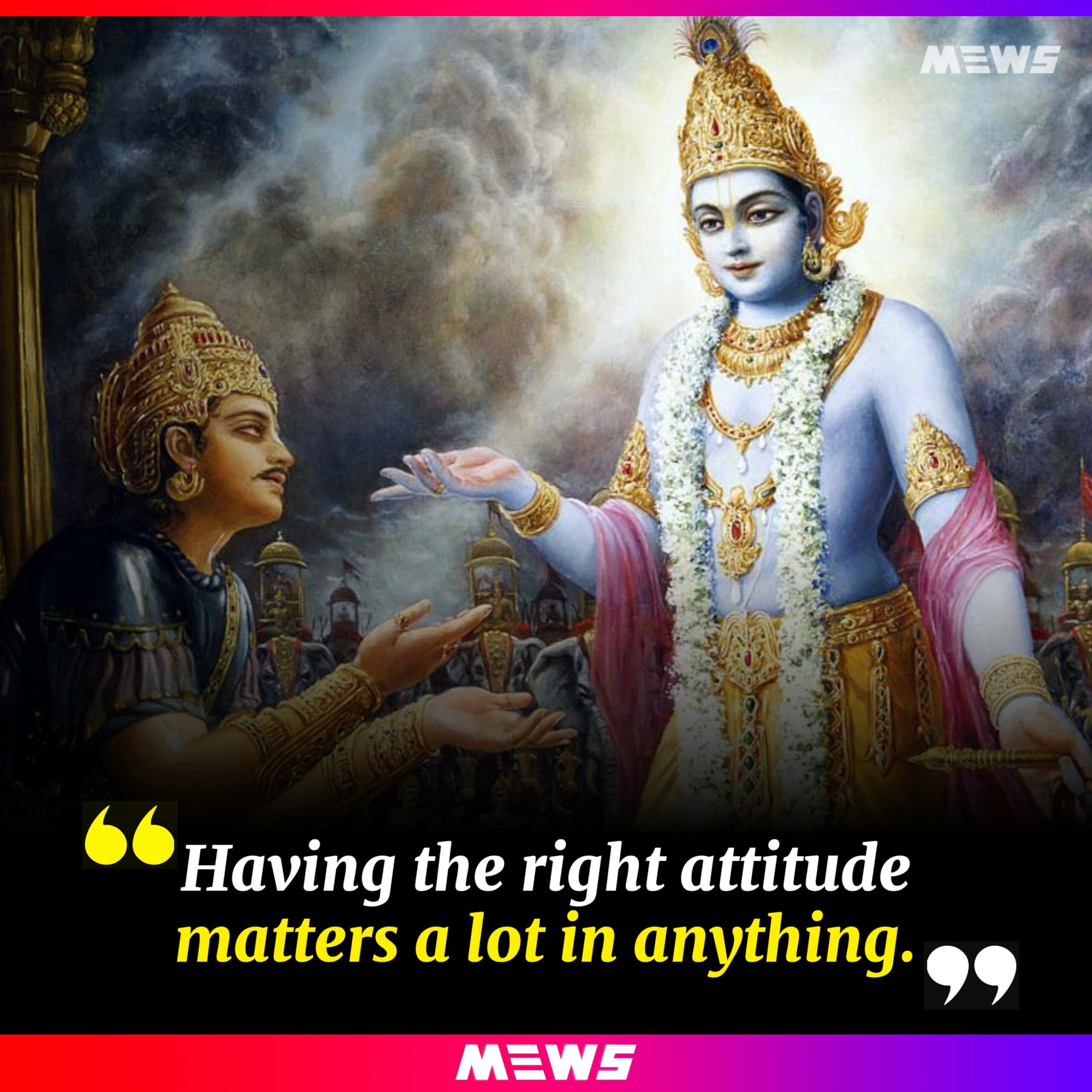 Since Lord Krishna is the king of Gopikas, parrots are associated with him. If you don't know, it is a symbol of love. Apart from that, Lord Krishna wears Makara Kundala, fish-shaped earrings.
# Quote 19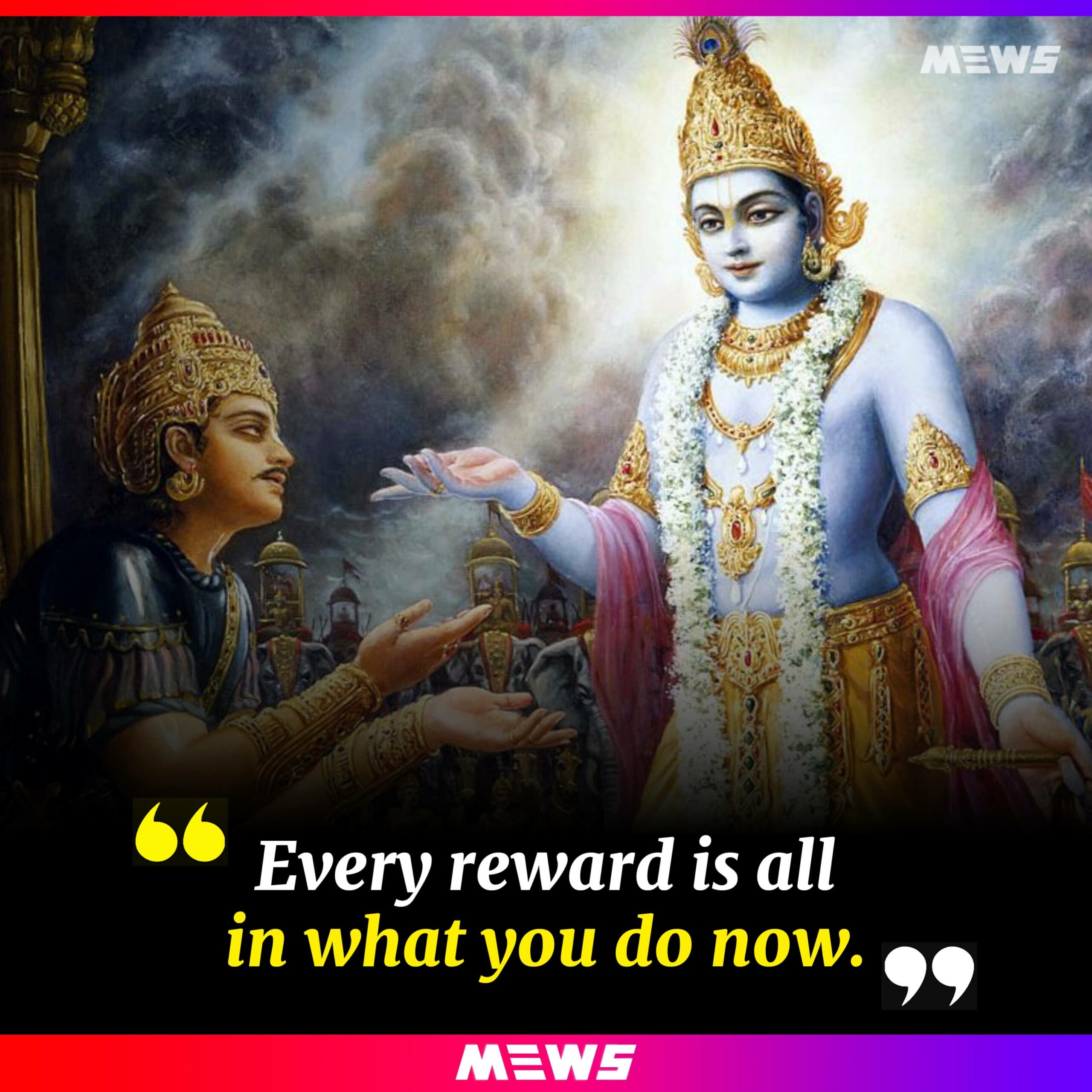 In Vrindavan, Shiva becomes a Gopika and that is Lord Krishna is also worshipped as Gopeshwara Mahadeva.
# Quote 20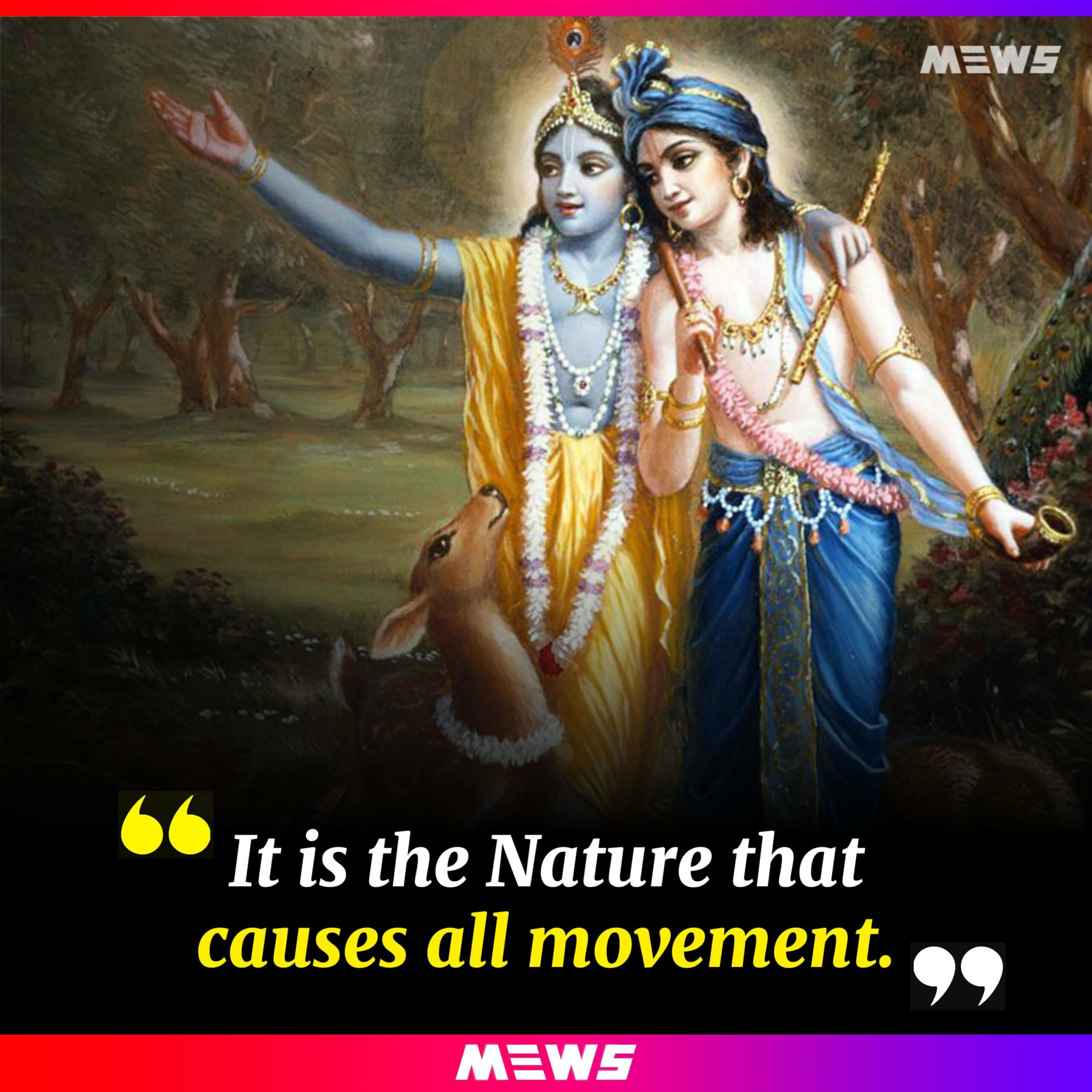 In a story of Padma Purana, to participate in the dance of Krishna and Gopis, Arjuna took the form of a Gopika.
# Quote 21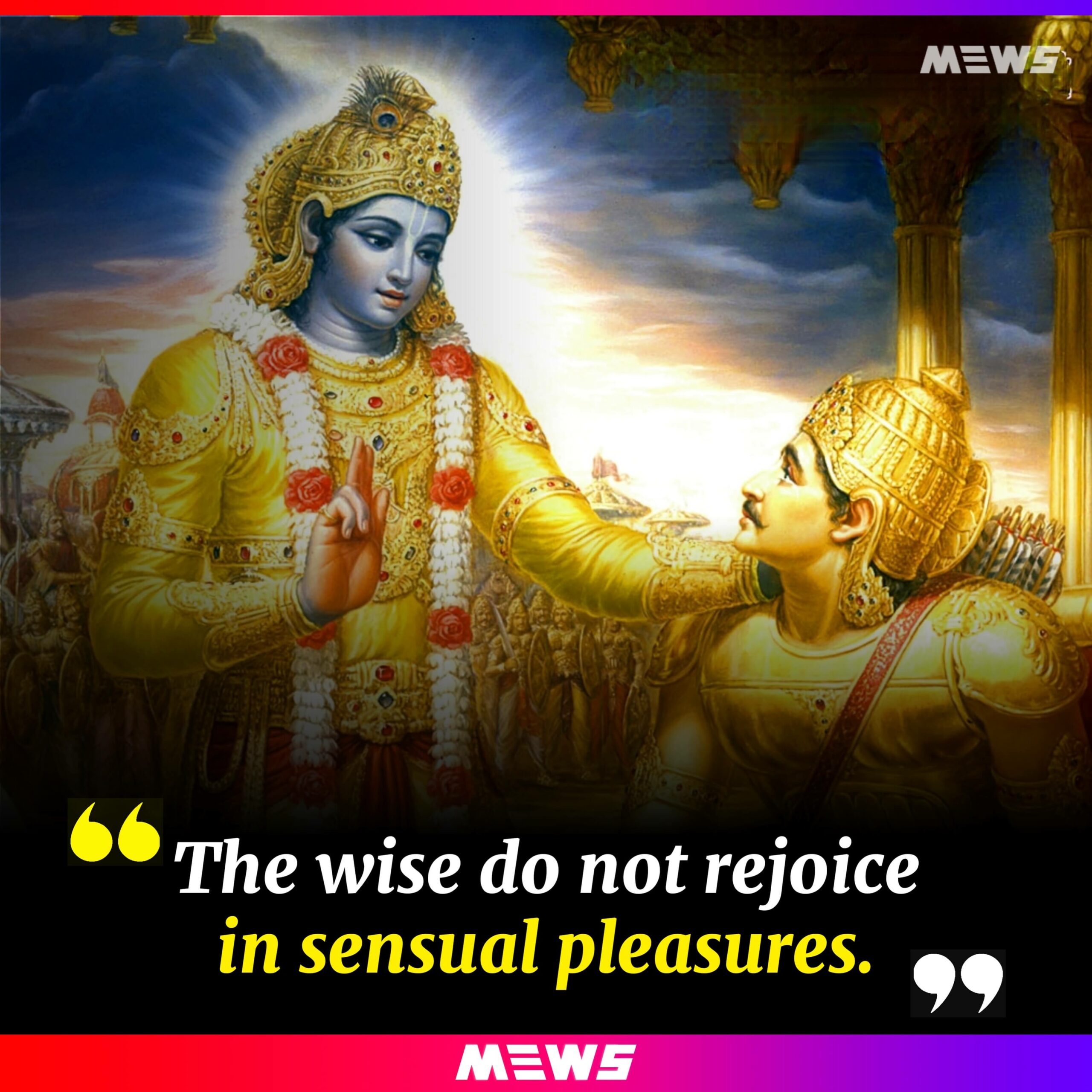 If you don't know, a temple opens by offering food to Lord Krishna in Kerala. According to the locals, Lord Krishna's worshipped in this temple in Rudra Bhava after killer his maternal uncle, Kamsa.
# Quote 22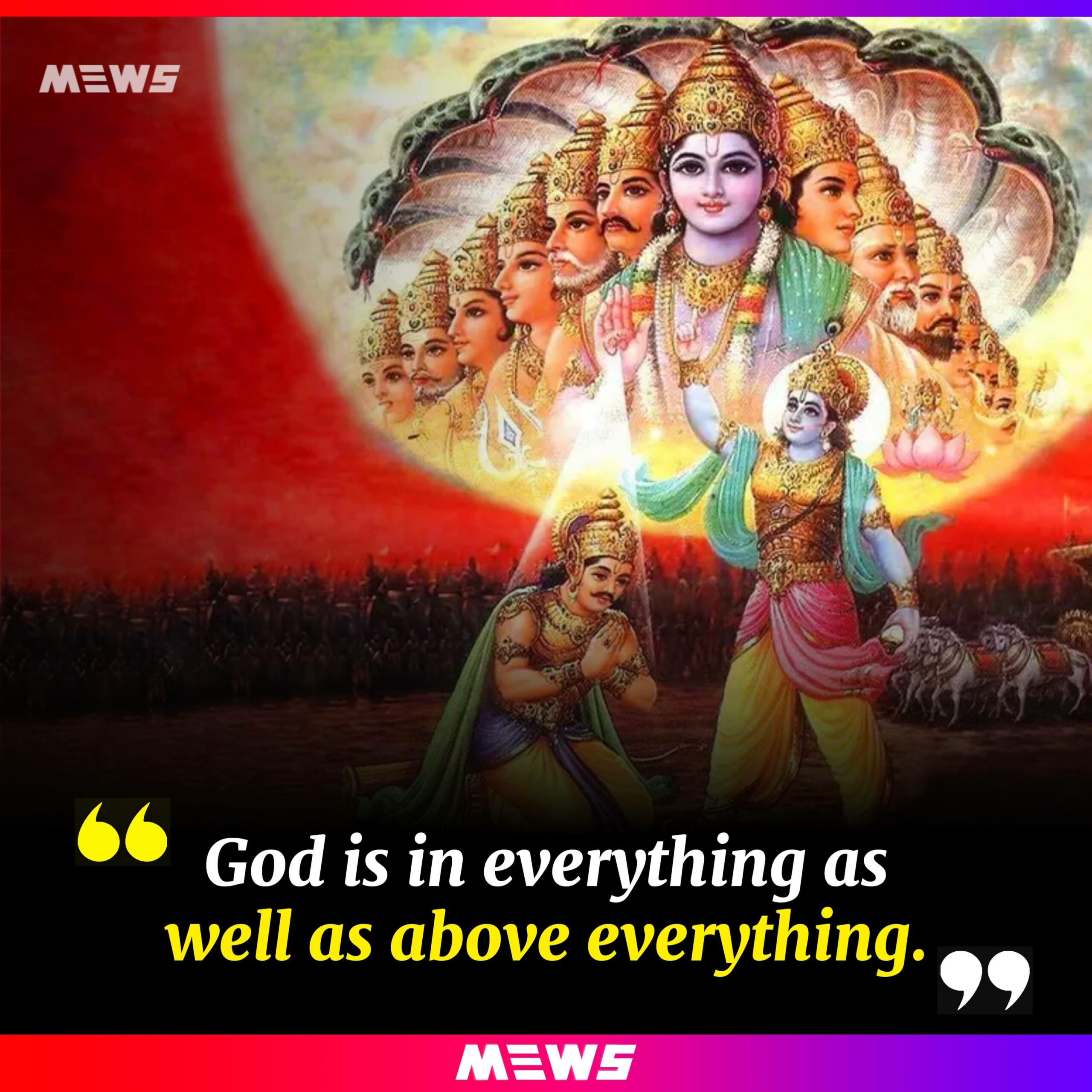 Before killing Kamsa, Lord Krishna subdues all animals such as bull, crane, donkey, python, horse, and elephant. Moreover, Lord Krishna started his education after killing Kamsa. Sandipani was his Guru.
# Quote 23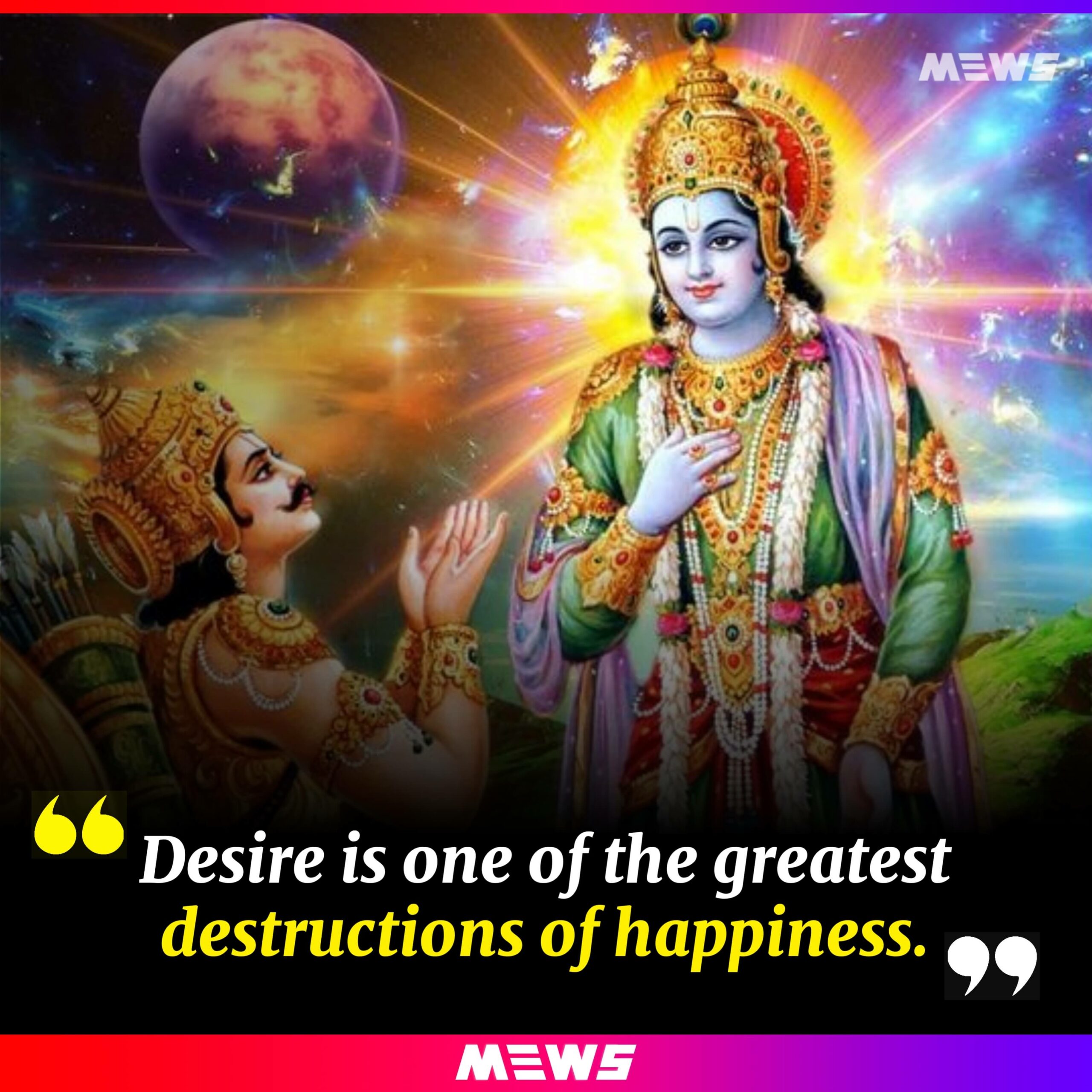 We have always known Radha as the lover of Lord Krishna. However, it is said that Radha is the wife of another man. Since he never appeared in real, he is famous by the name of Raya, Abhimanyu, Chandrasena, and Ayan.
# Quote 24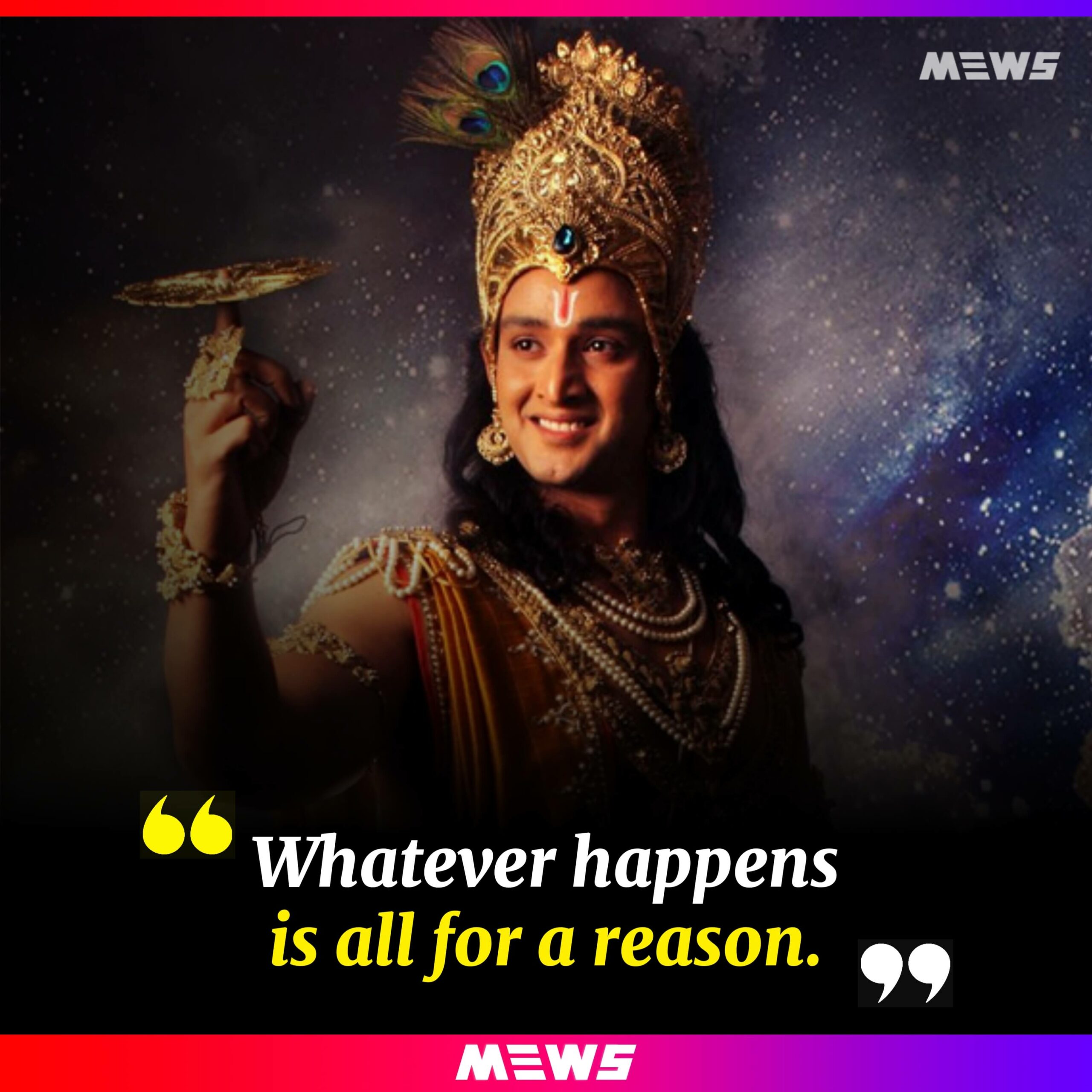 In Odia Haribansha by Achyutananda Das, Lord Krishna tells story of Radha to Rukmini and Satyabhama. It is very interesting. He reveals that Radha is a manifestation of Goddess Lakshmi. And also that her father found her on a lotus leaf.
# Quote 25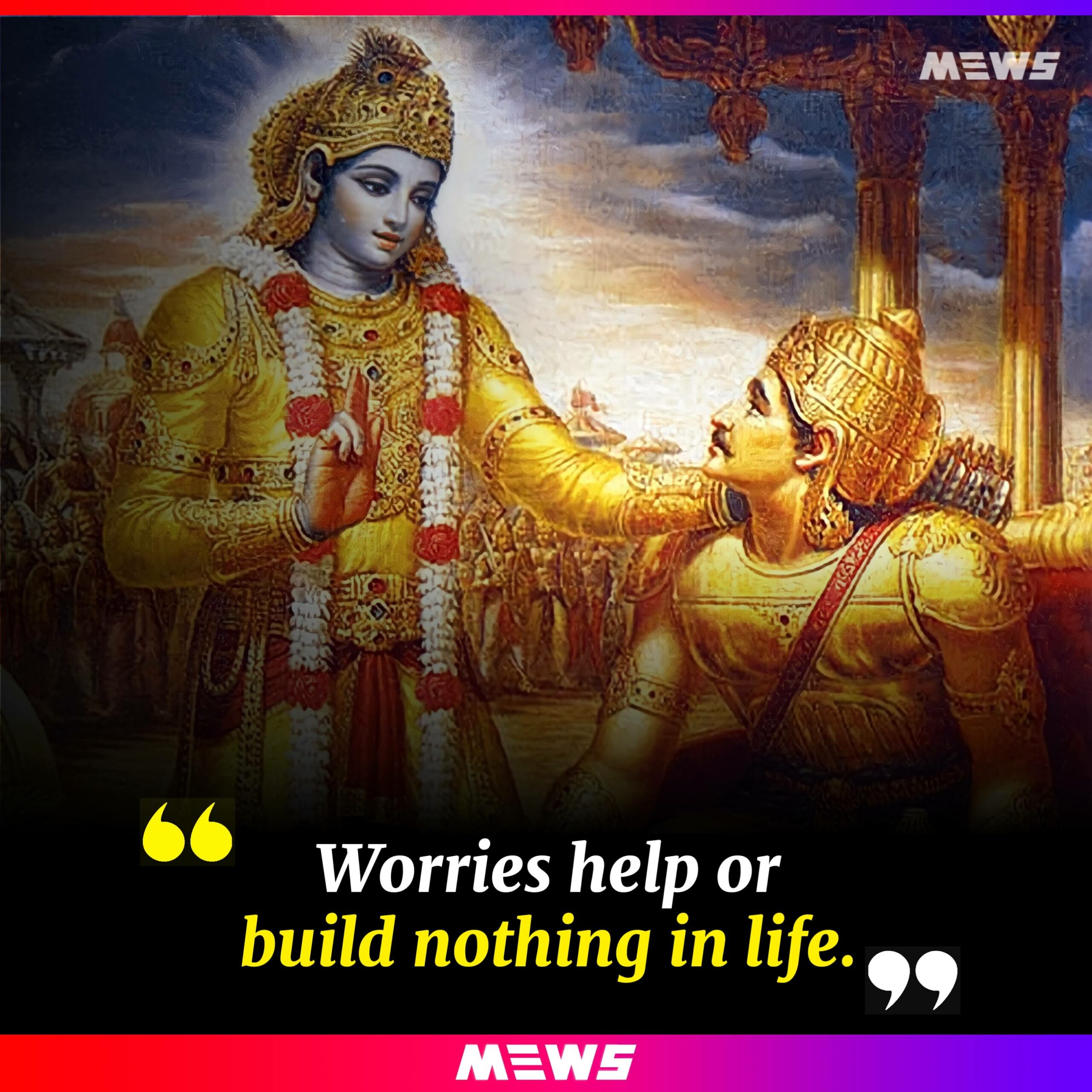 It is believed that Lord Krishna gave flute to Radha while leaving for Mathura. He said that there is no music without Radha in his life. Music only happens in Lord Krishna's life only when Radha is around.
# Quote 26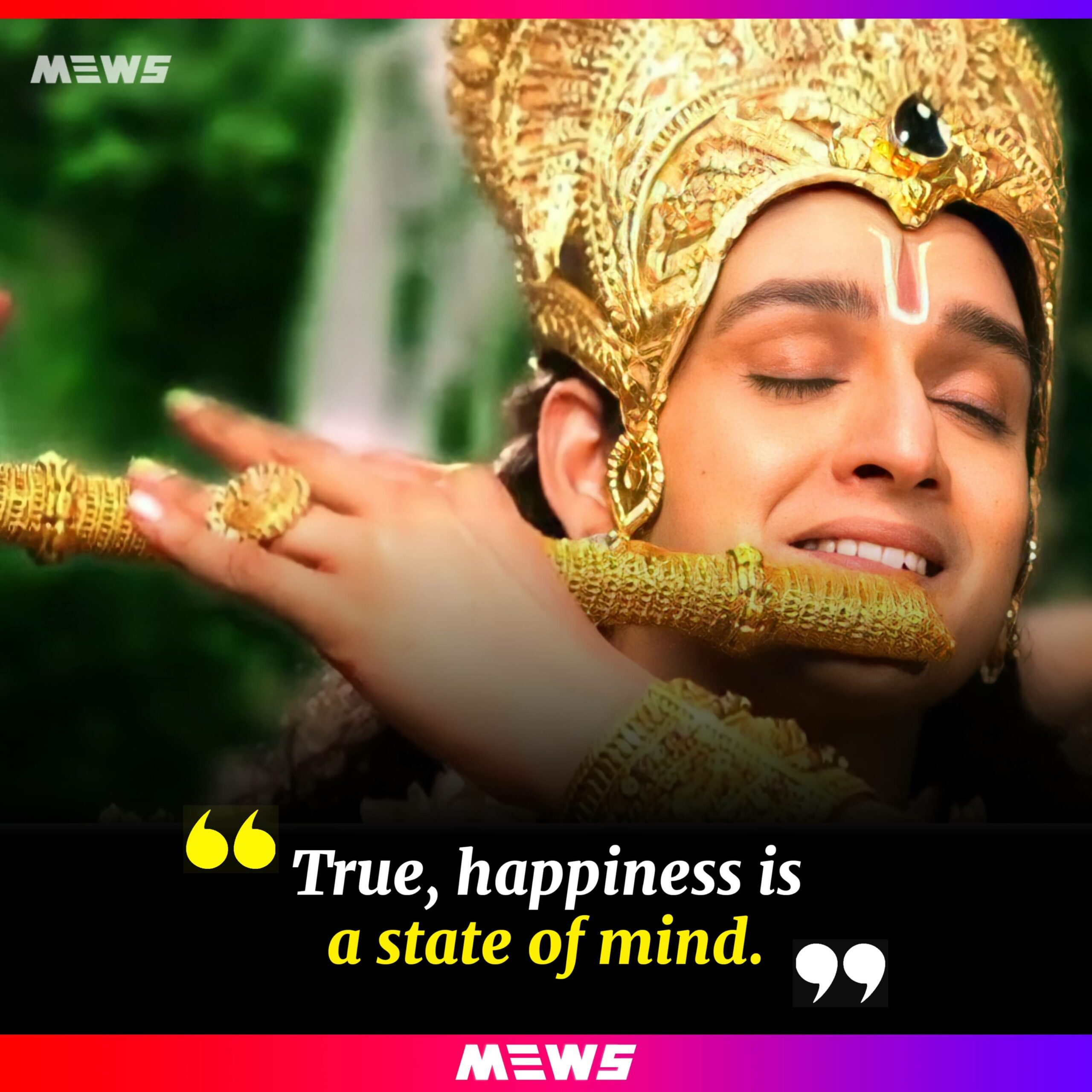 Lord Krishna asks the royal washerman to wash his clothes after reaching Mathura. However, he denies him. After that, Lord Krishna took away all the royal clothes. It is believed that the washerman was the same person who doubted Mata Sita. At that time, Shri Rama did not say anything. But, Lord Krishna took the revenge in next avatar.
# Quote 27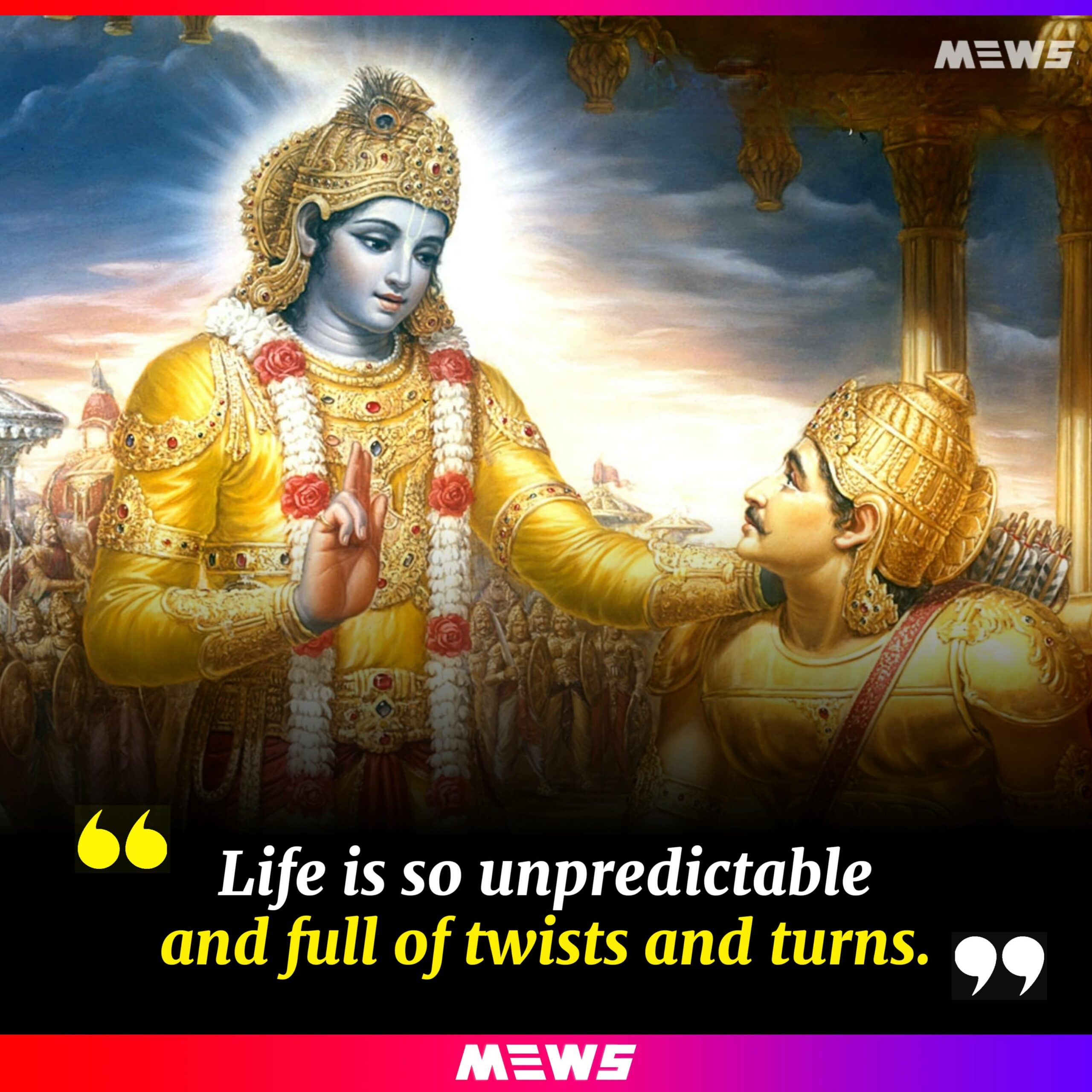 In Mathura, Lord Krishna broke the bow as well. Even though it took a dozen of soldiers to bend the bow and string it, Lord Krishna broke it while trying to bend it.
# Quote 28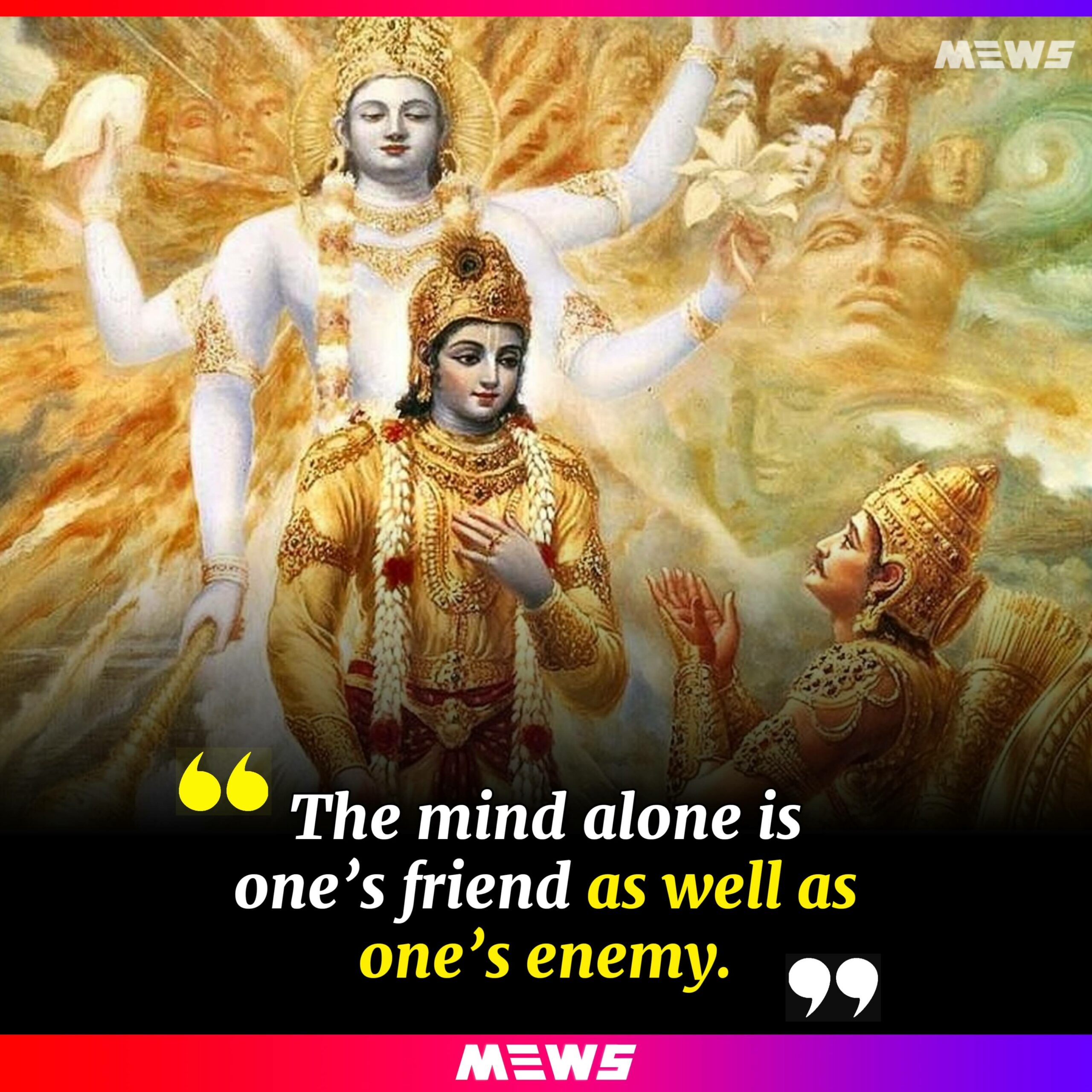 Holding one great white tusk of elephant Kuvalayapida, Lord Krishna entered the wrestling arena. According to Kamsa's plan, he wanted to kill Krishna using the elephant. However, Lord Krishna had different plans for the elephant and its mahout.
# Quote 29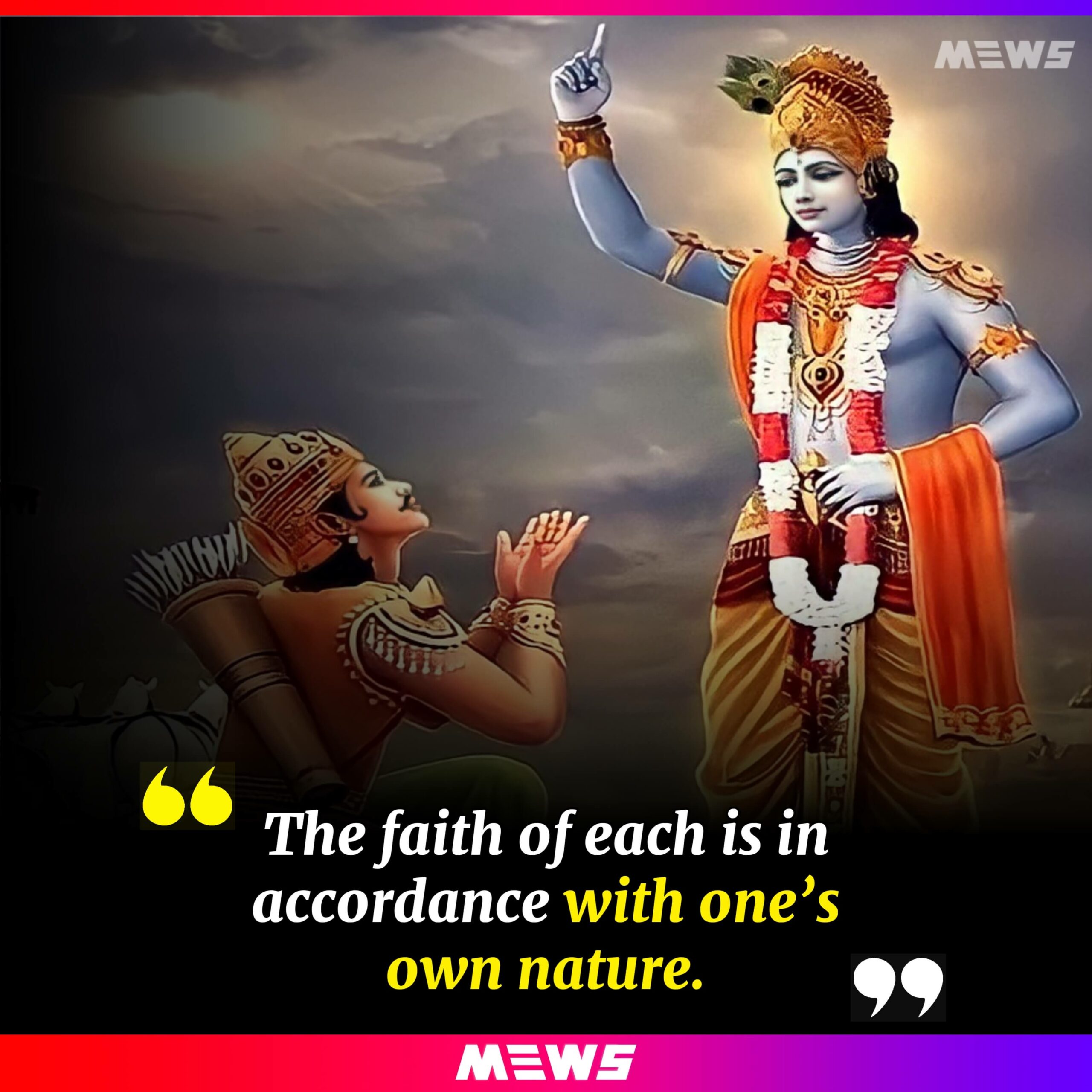 Before the death of Kamsa, he was sitting at the podium and was watching Lord Krishna killing his wrestlers. He got furious with him and ordered to arrest the cowherds. After that, Krishna rushes towards Kamsa and Kamsa removes the sword to attack. However, Krishna causes Kamsa to fall and drags him around the wrestling arena. Finally, after that, Lord Krishna kills him.
Hindi Quotes:
# Quote 1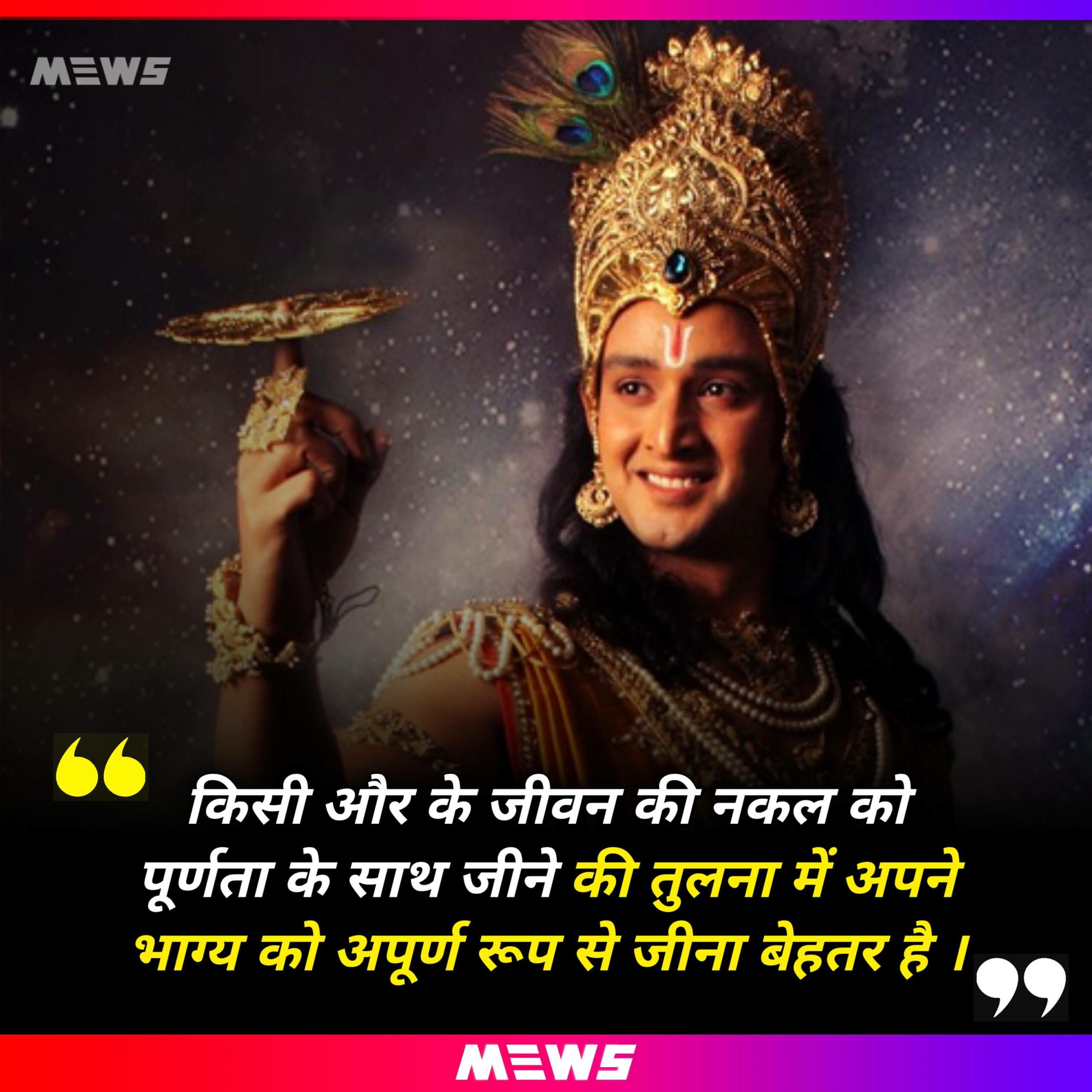 In order to give Guru Dakshina to Sandipani, Lord Krishna went to the abode Yama and got back his dead son. His son was killed by a conch-shell demon, Panchajanya.
# Quote 2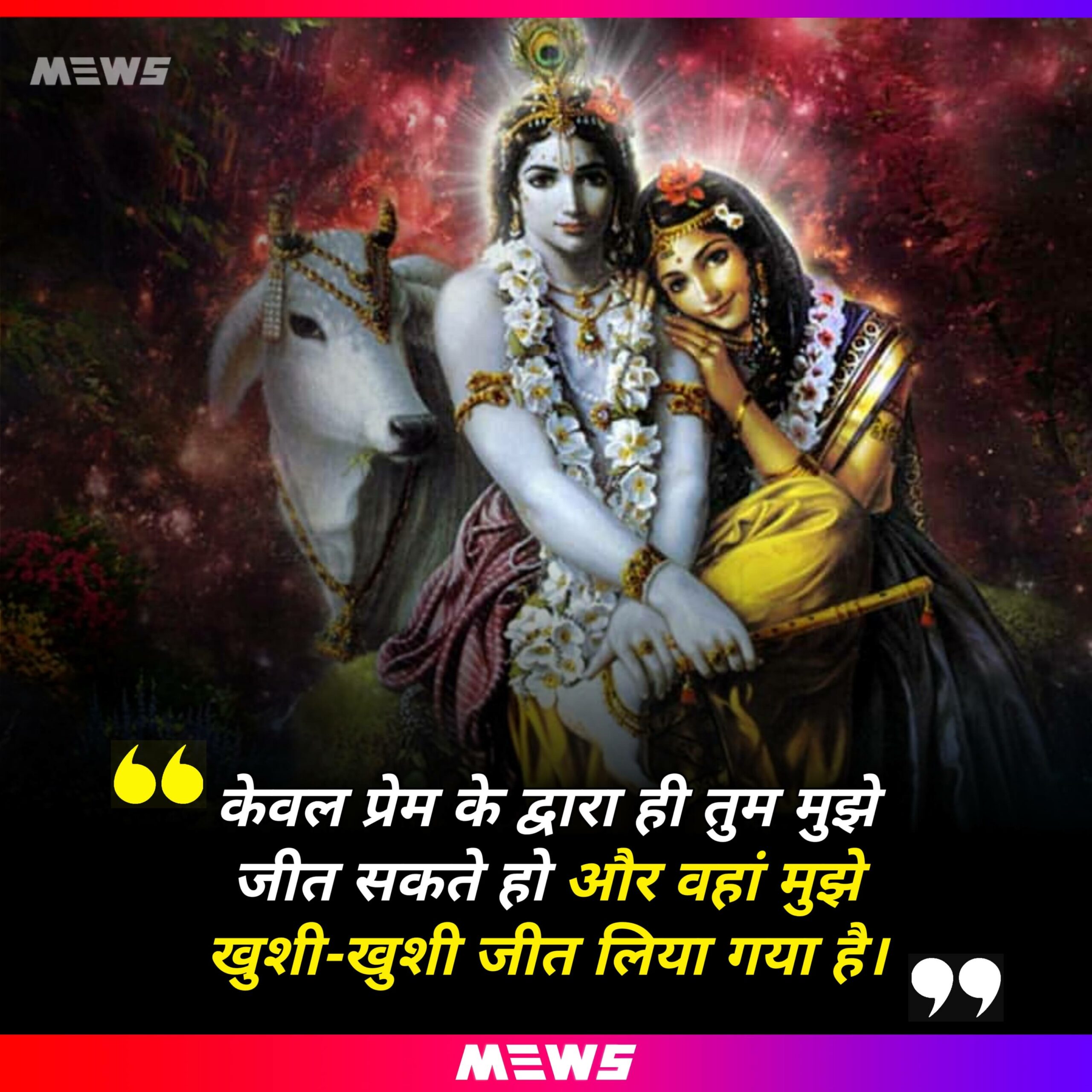 The son of Sandipani was lost on the western coast of the Indian subcontinent. At first, while searching for his Guru's son, Lord Krishna ventures into the region. However, later, on the western coast of the Indian subcontinent, Lord Krishna builds Dwarka.
# Quote 3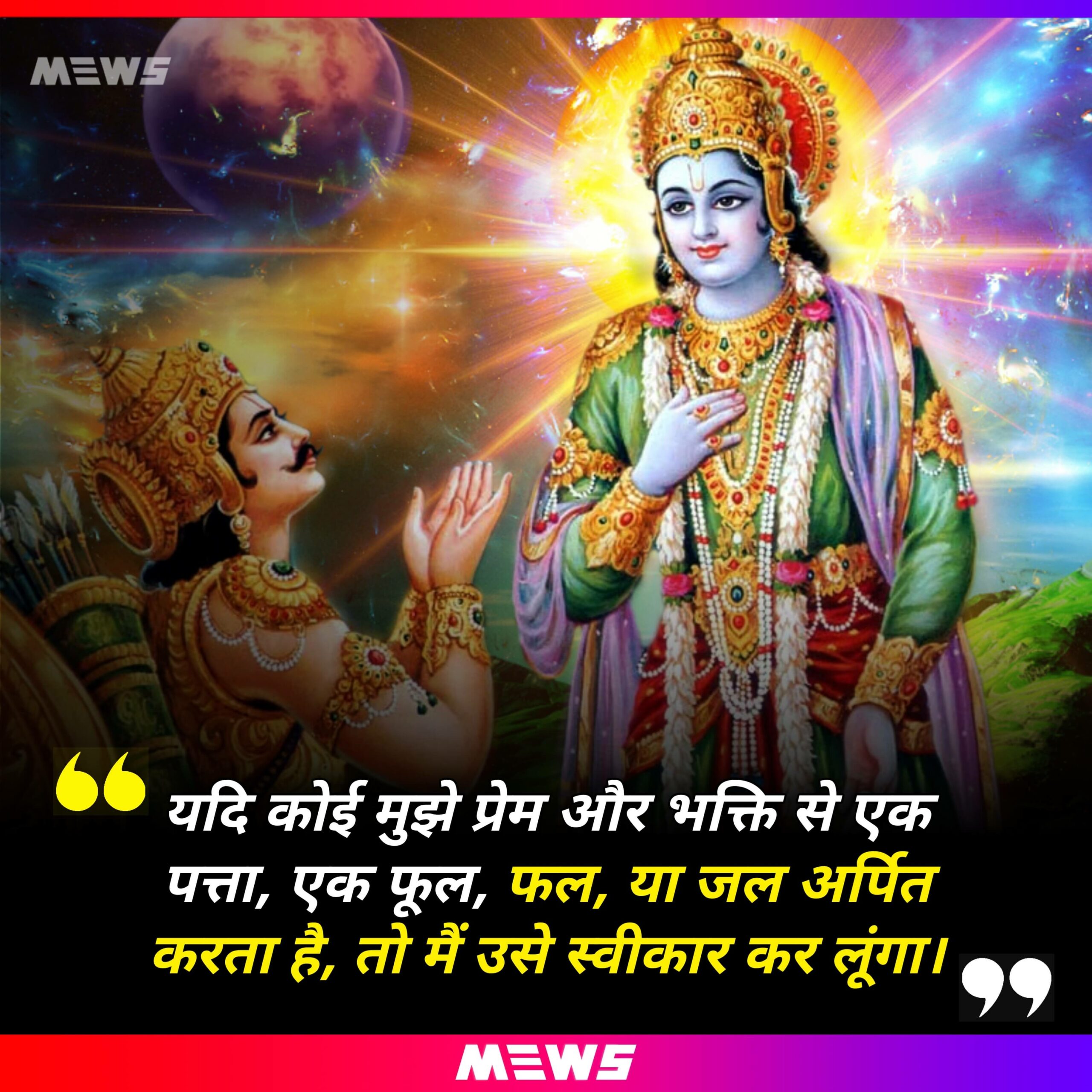 It is believed that Lord Krishna went to the abode of Yama at Devaki's request to get back his six elder brothers. However, he found out that they were living in Sutala ruled by King Bali. To attain moksha, they had performed intense penance. After returning back with Lord Krishna, they soon disappeared after attaining Moksha.
# Quote 4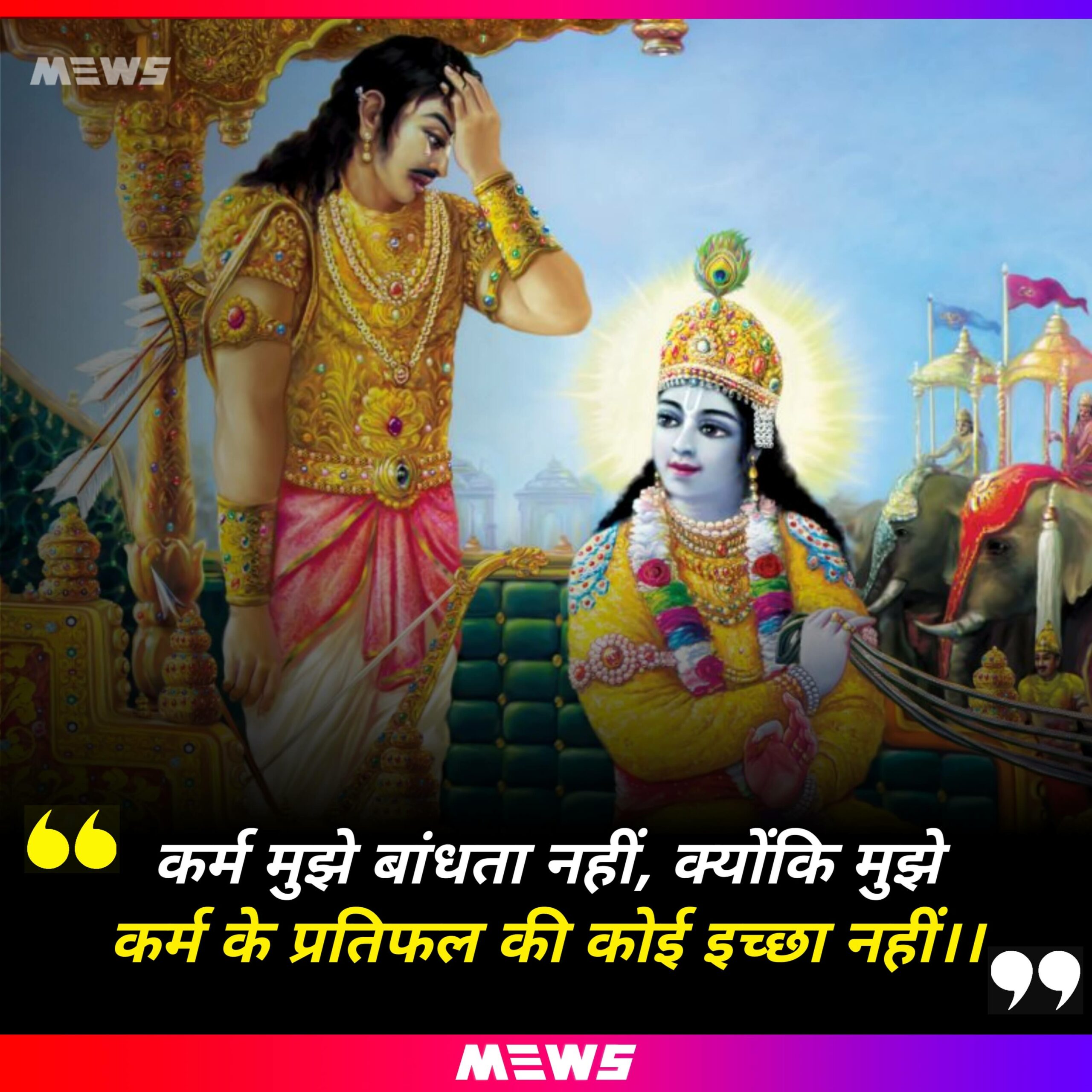 One of the greatest foes of Lord Krishna is Jarasandha of Maghada. That is why he knew that he could never return to Vrindavan. As a result, he asks Uddhava to carry his message that he will not return back as promised to Gopas, Gopis, and Radha.
# Quote 5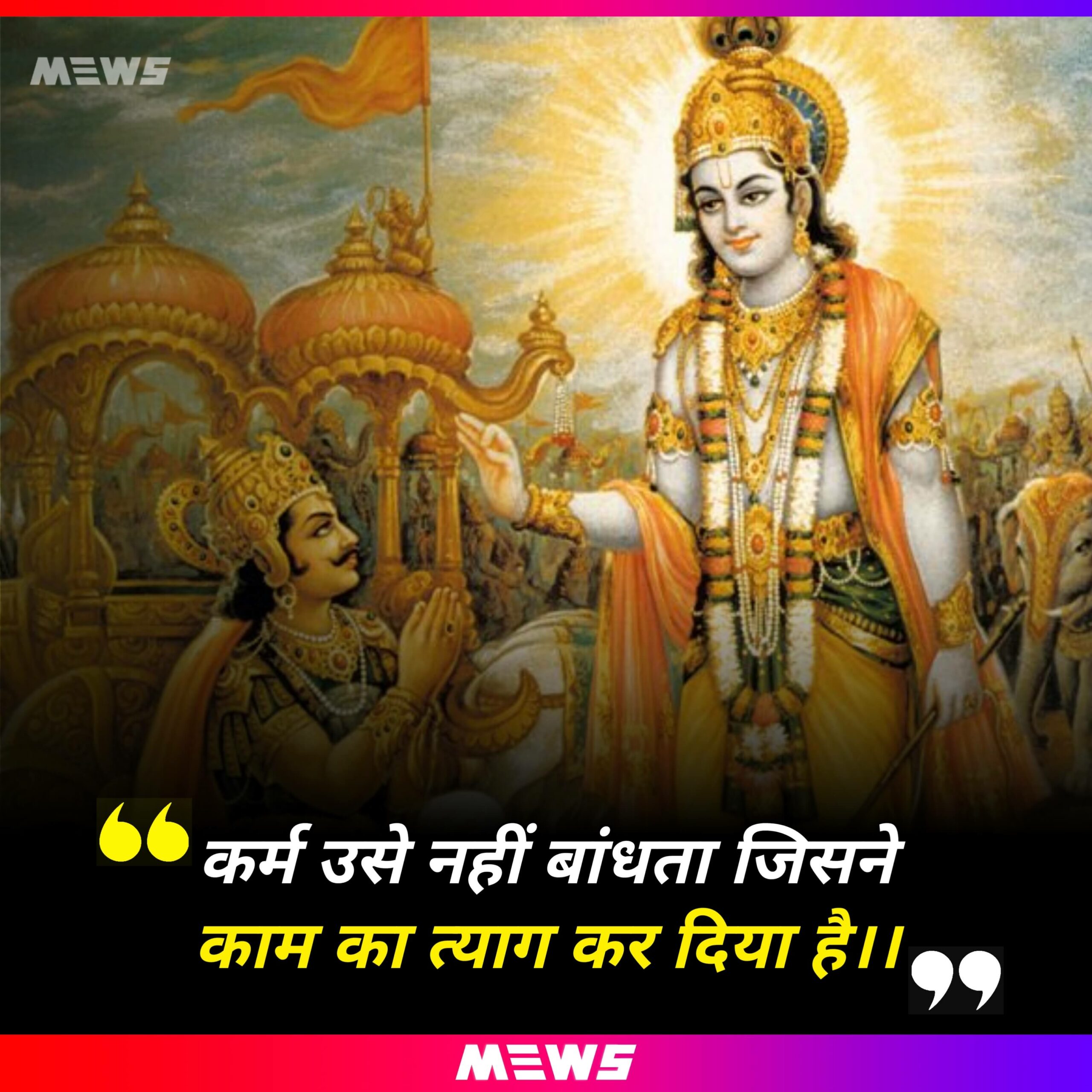 A total of seventeen times, Jarasandha attacked Mathura. However, each time, Krishna and Balarama thwarted his attempts.
# Quote 6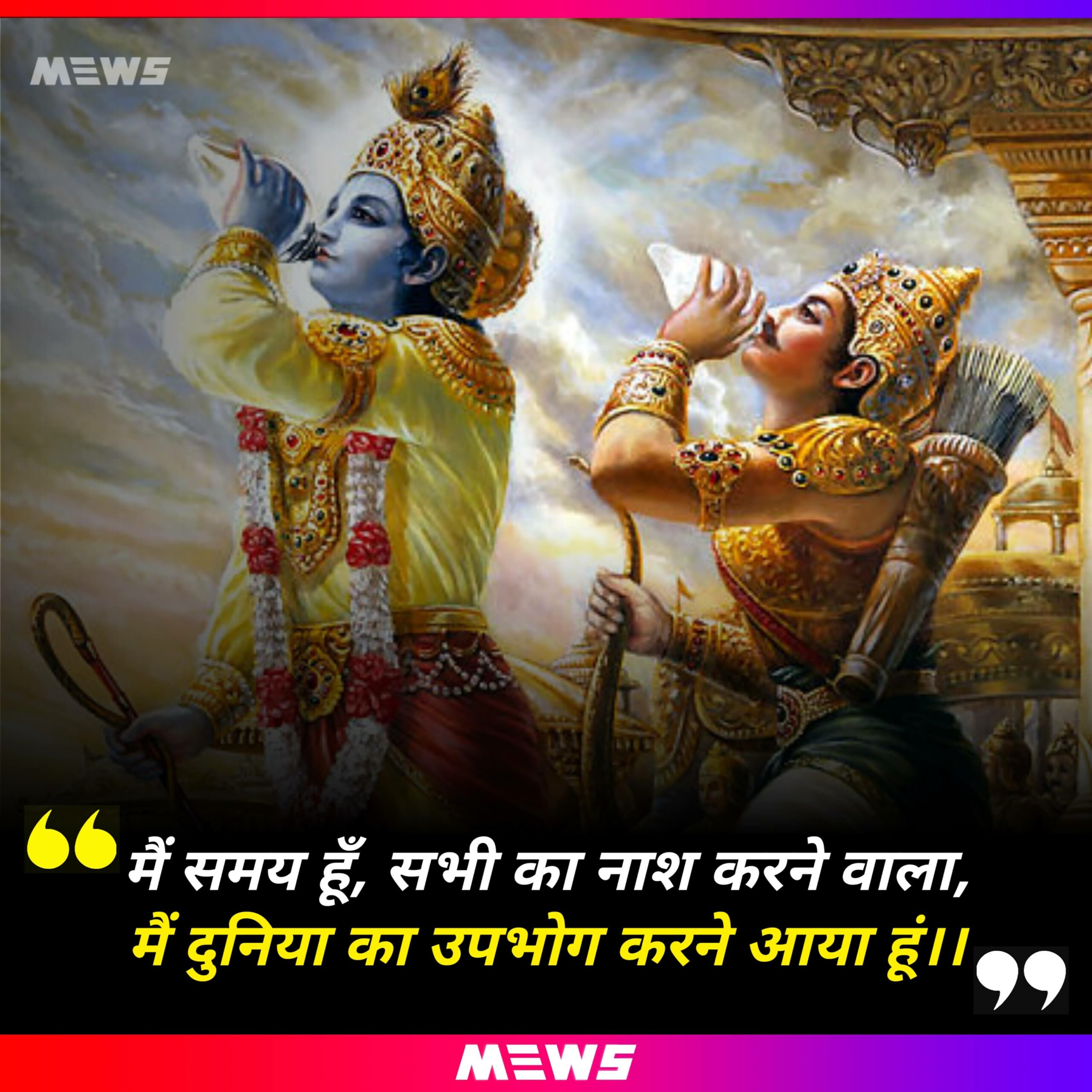 The weapons of Lord Krishna were Sudarshana Chakra, bow Saranga, mace Kaumodaki, and sword Nandaka. Apart from that, the banner of Lord Krishna had an emblem of an Eagle.
# Quote 7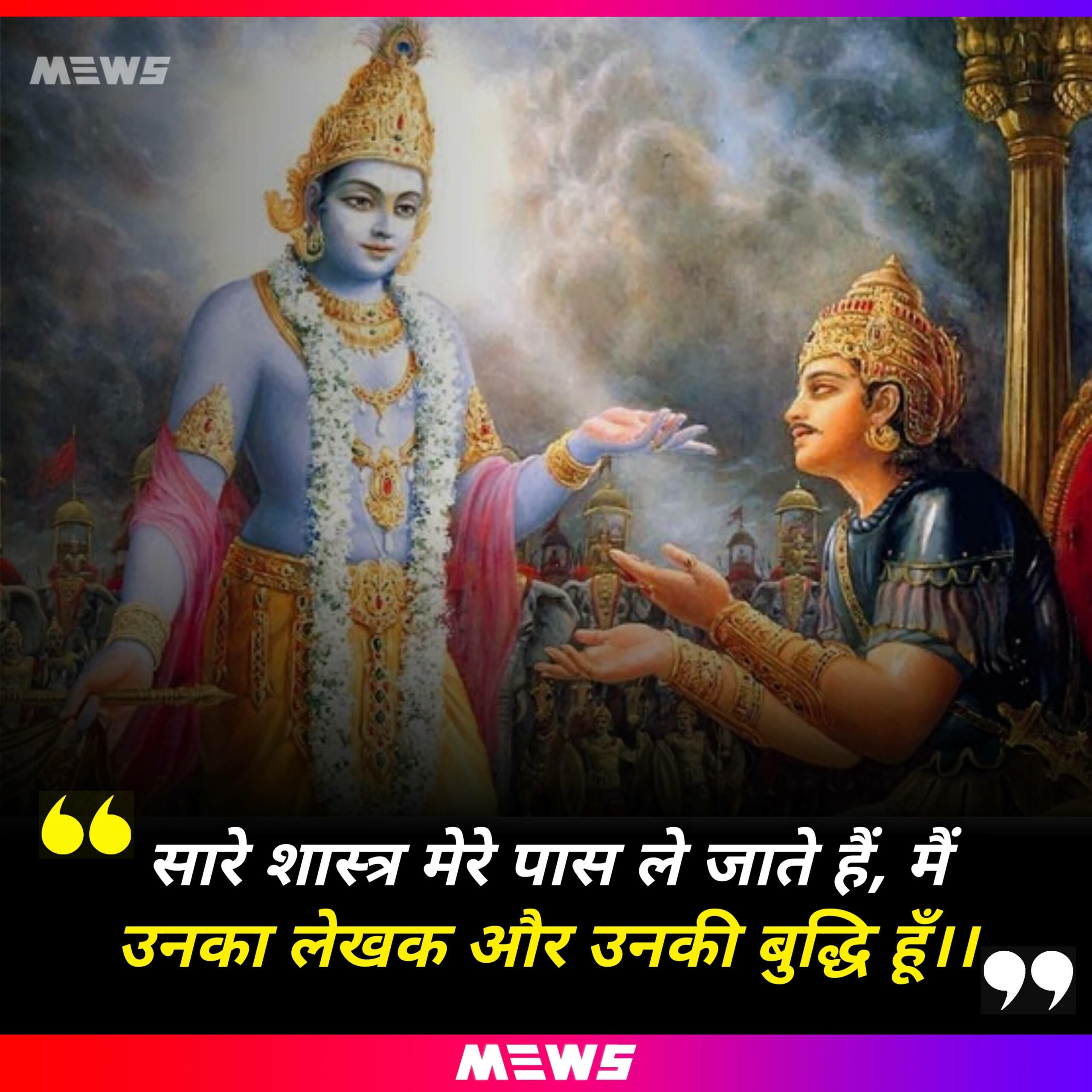 When Lord Krishna planned to move the residents of Mathura to Dwaravati, Jarasandha attacked Mathura with the help of Kalayavana. It is believed that Lord Krishna and Balram fought his army while the residents escaped to Dwarka.
# Quote 8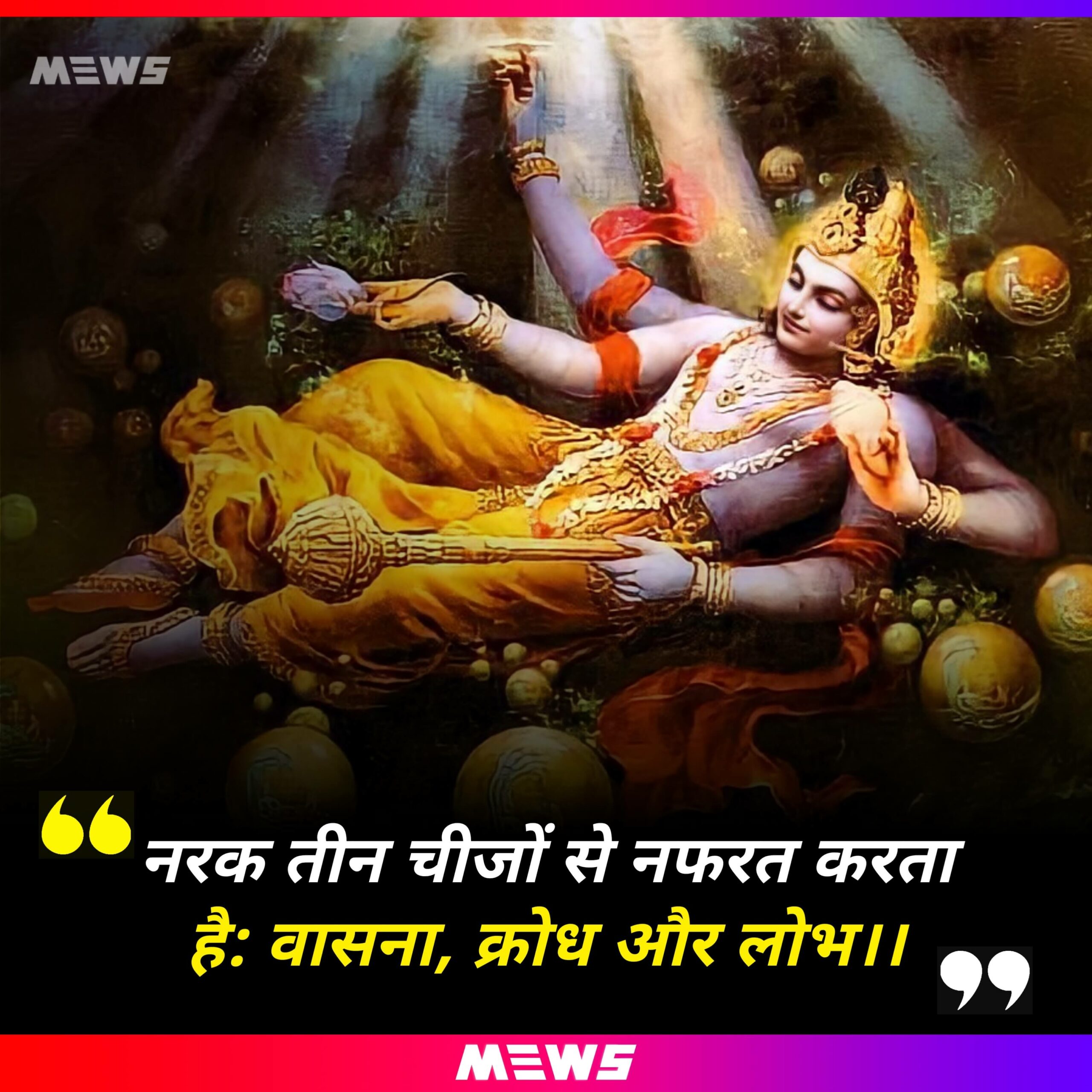 Kalayavana was a resident of Mathura and the son of Sage Gargya. Since Sage Gargya had no children, the people of Mathura ridiculed him. In order to get the boon from Shiva, he performed intense penance. When he received the boon, he asked for a son who will bring the destruction of Mathura.
# Quote 9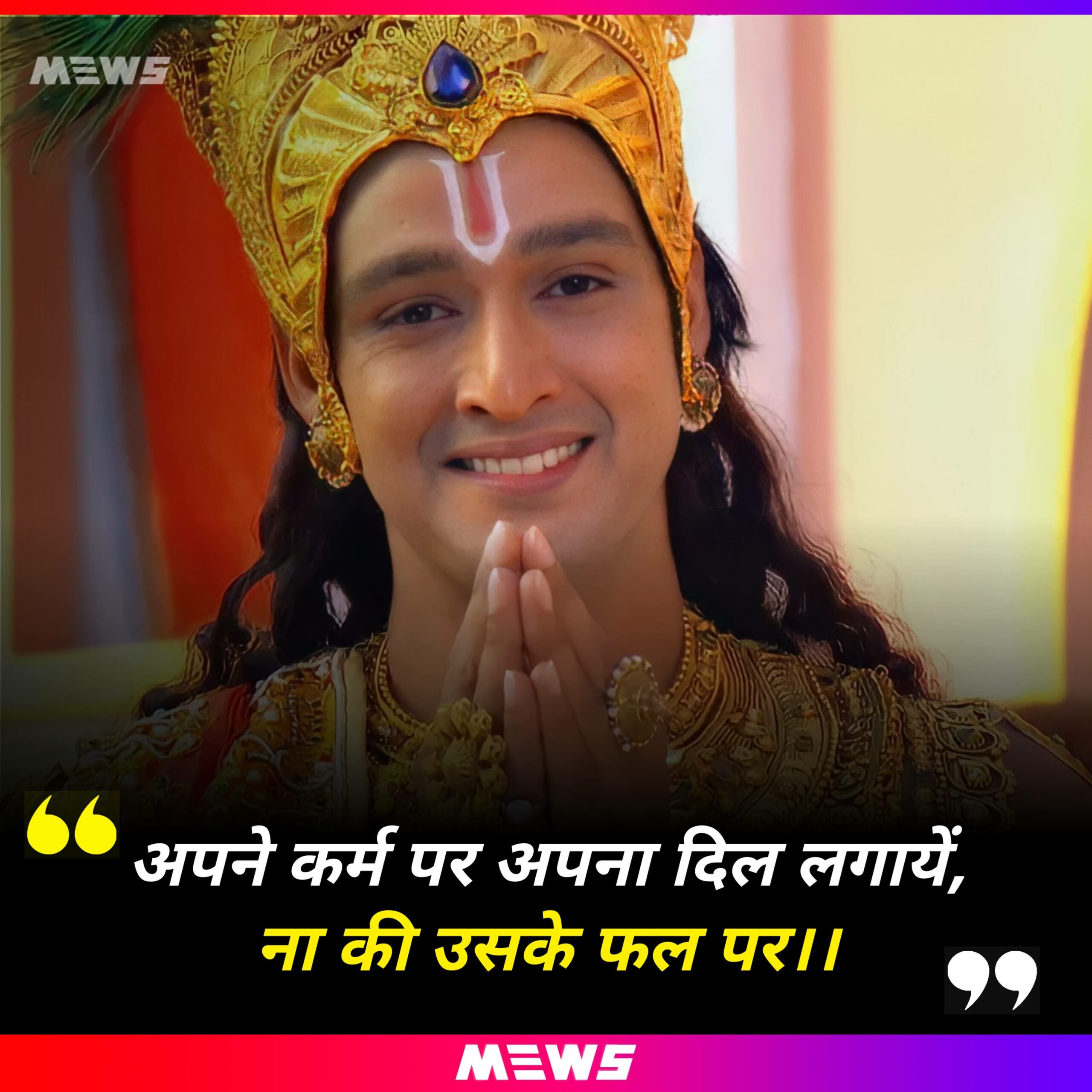 With the help of the divine architect, Vishwakarma, the city of Dwaraka was built. After that, Kubera filled the city treasury with gold and granary with grains.
# Quote 10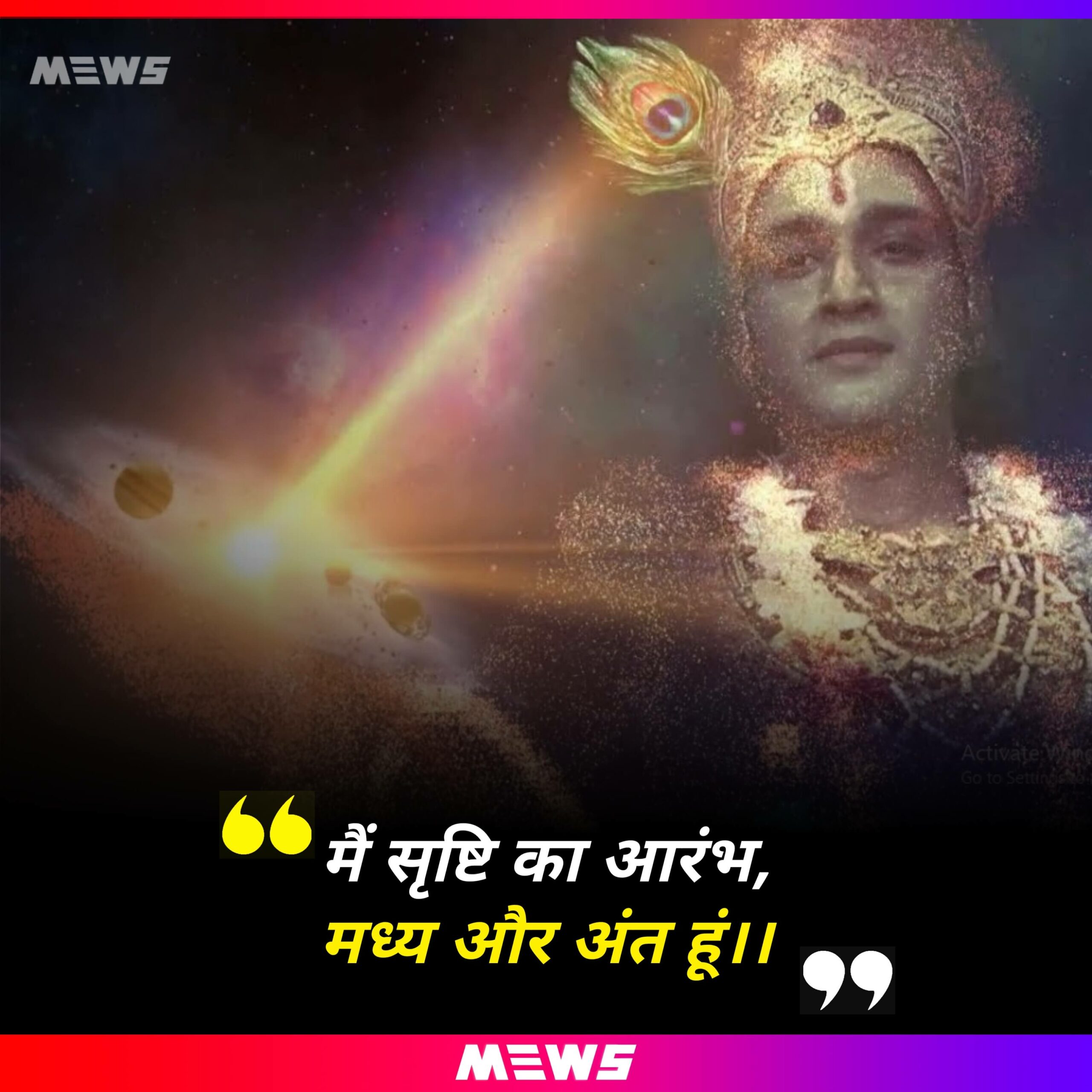 We all know that one time Lord Krishna left the battlefield during the battle with Jarasandha. That is why he is known as Ranchhodrai in Gujarat and Rajasthan.
# Quote 11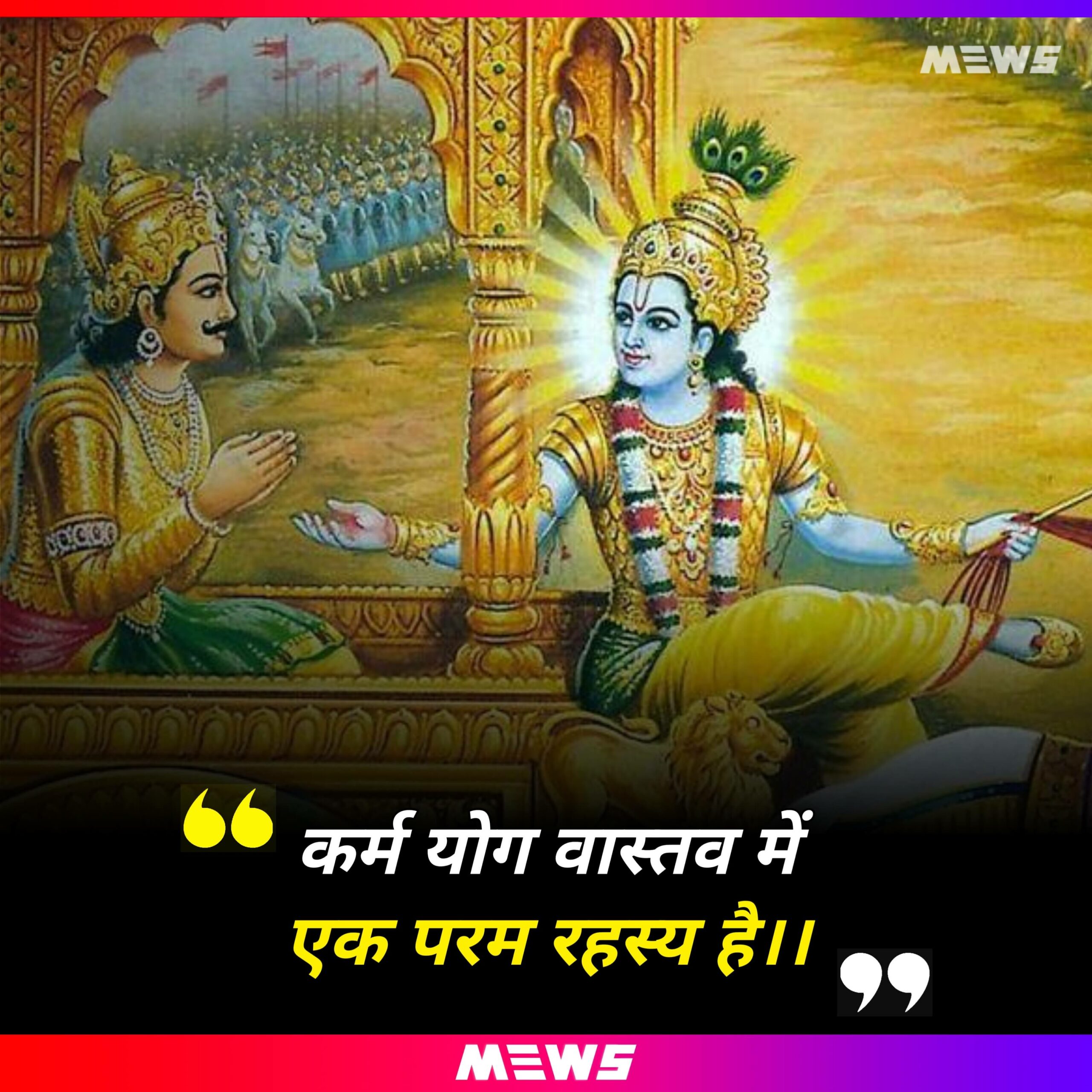 It is believed that on seeing Kalayavana getting killed, Jarasandha closed the cave and asked soldiers to burn it down because he thought that Lord Krishna and Balram were the ones who got killed.
# Quote 12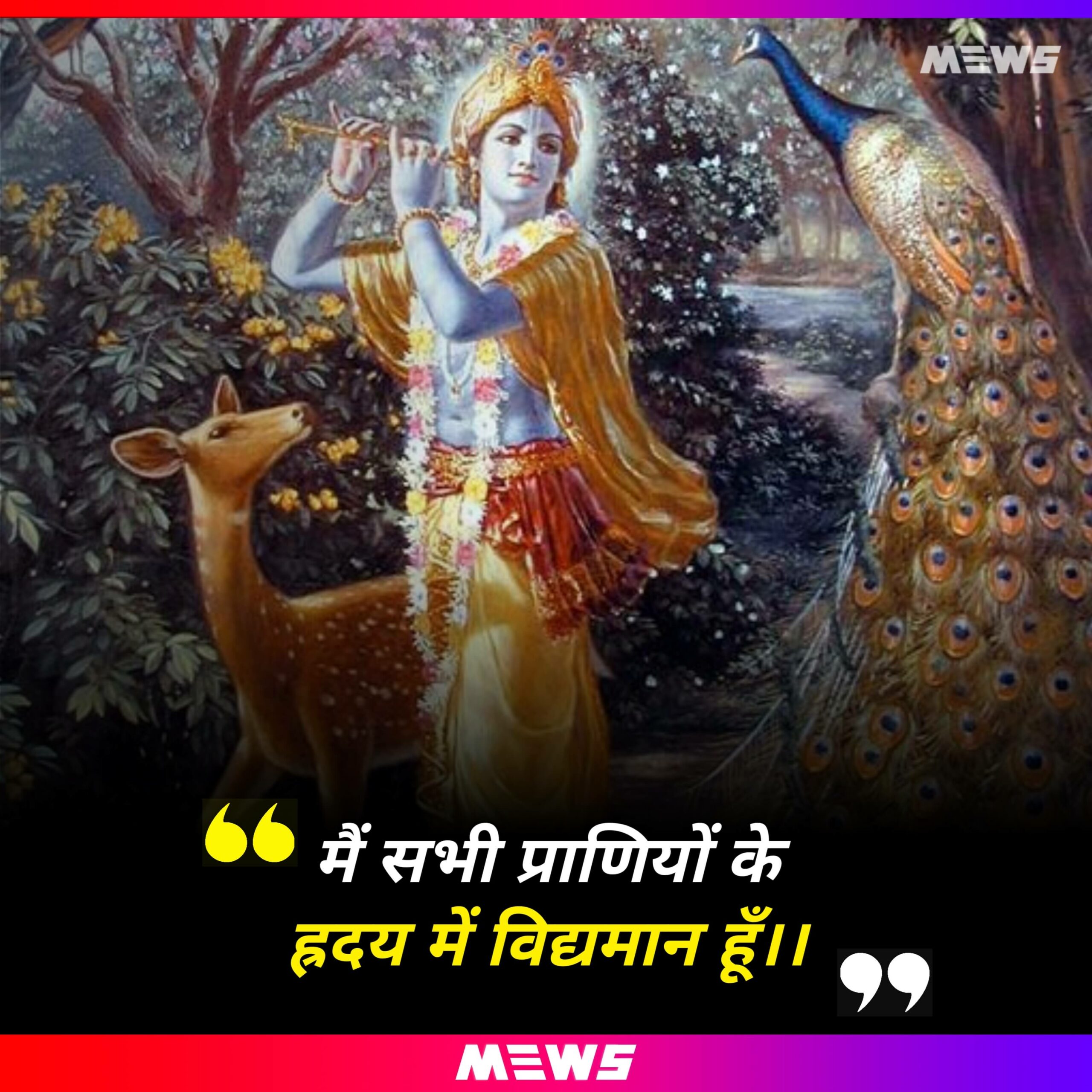 If you don't know, Lord Krishna's charioteer is Daruka. His four horses are Meghapushpa, Balahak, Shaibya, and Sugriva. Apart from that, Rukmini is given prominence not Radha while worshipping Lord Krishna in Maharashtra. They are known as Vitthala and Rakhumai.
# Quote 13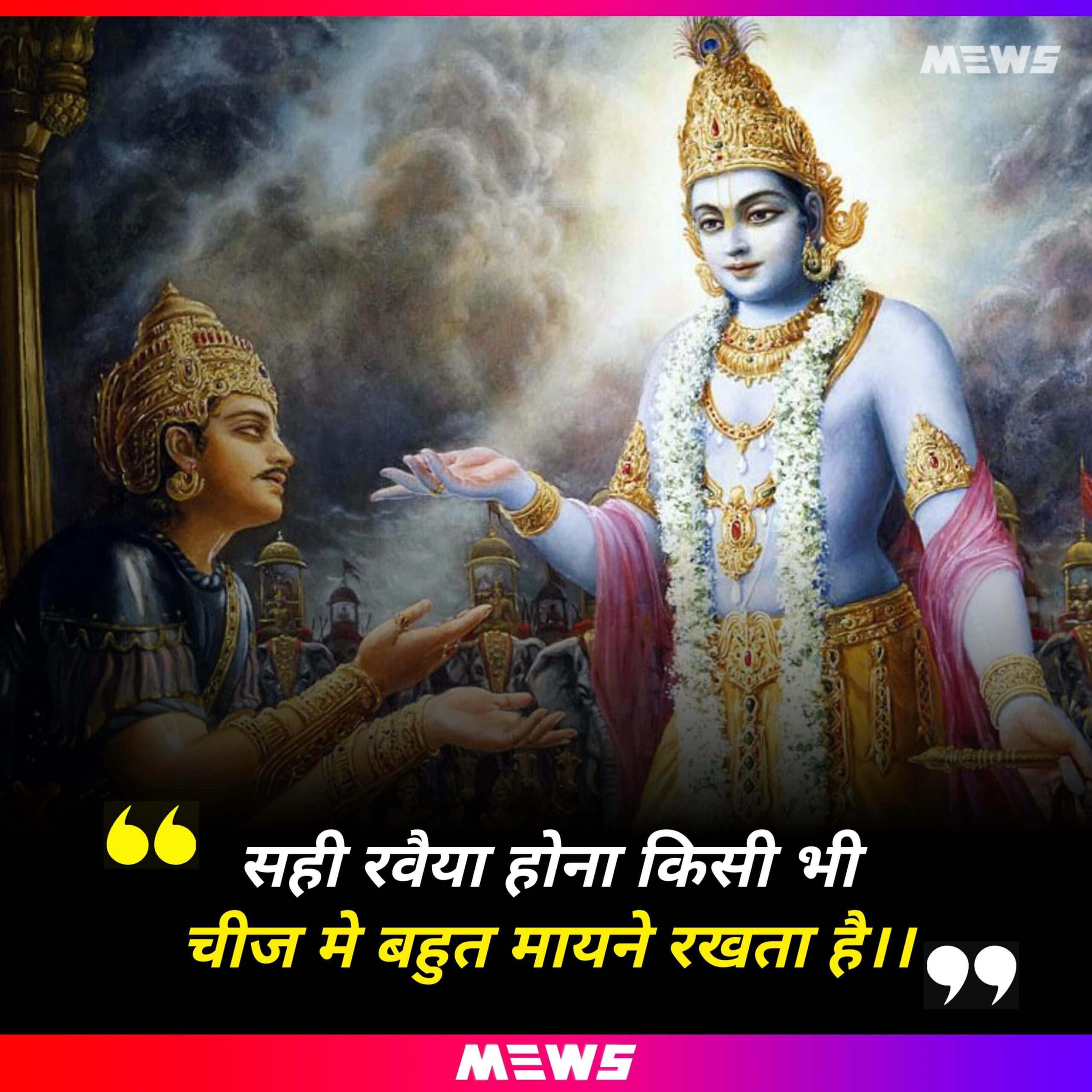 Even though the brother of Rukmini, Rukmi was no match for Krishna, he challenged Lord Krishna many times. Finally, he let off Rukmi after shaving off half of his head and mustache at the request of Rukmini.
# Quote 14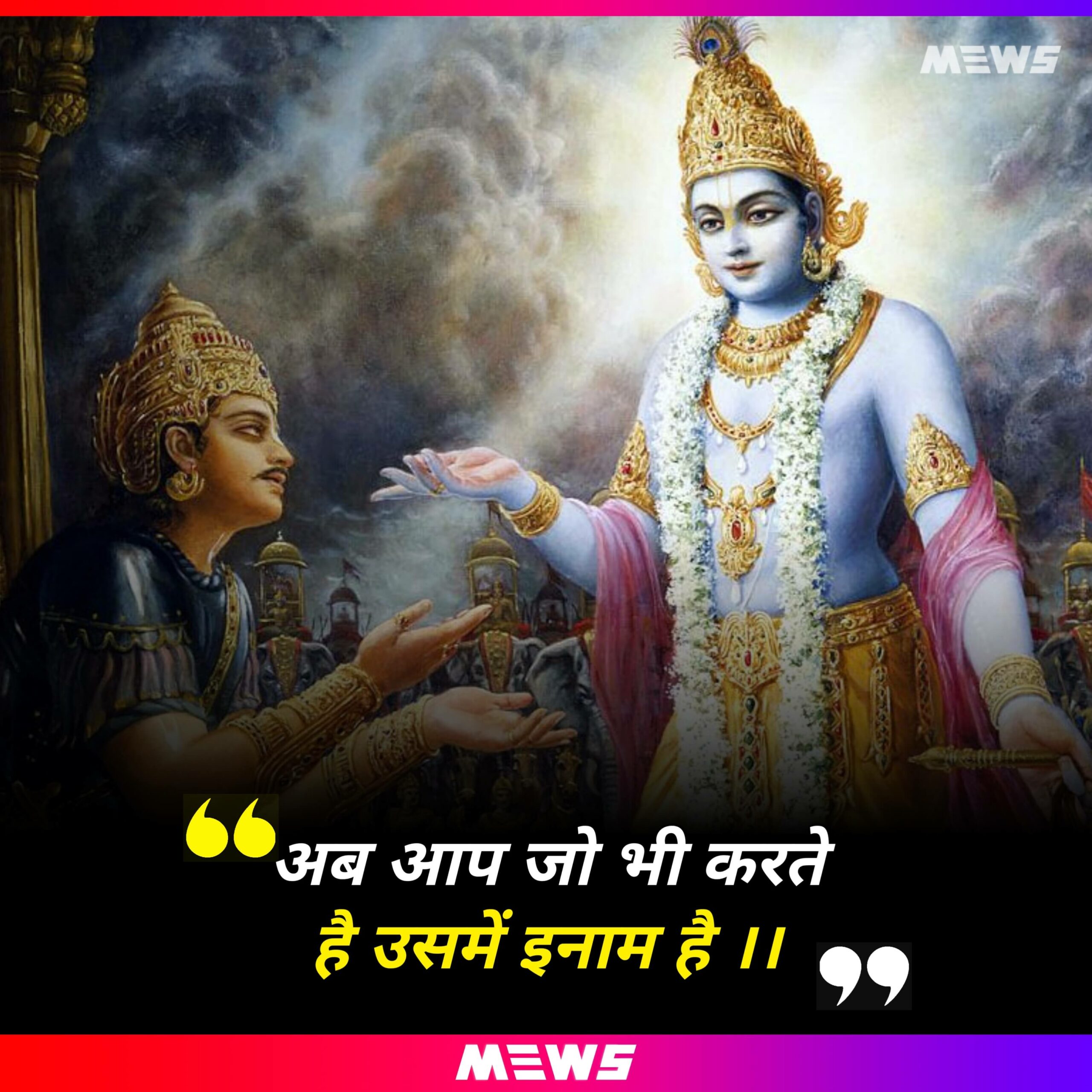 If you don't know, the family feuds finally end when the son of Krishna and Rukmini, Pradyumna marries the daughter of Rukmi.
# Quote 15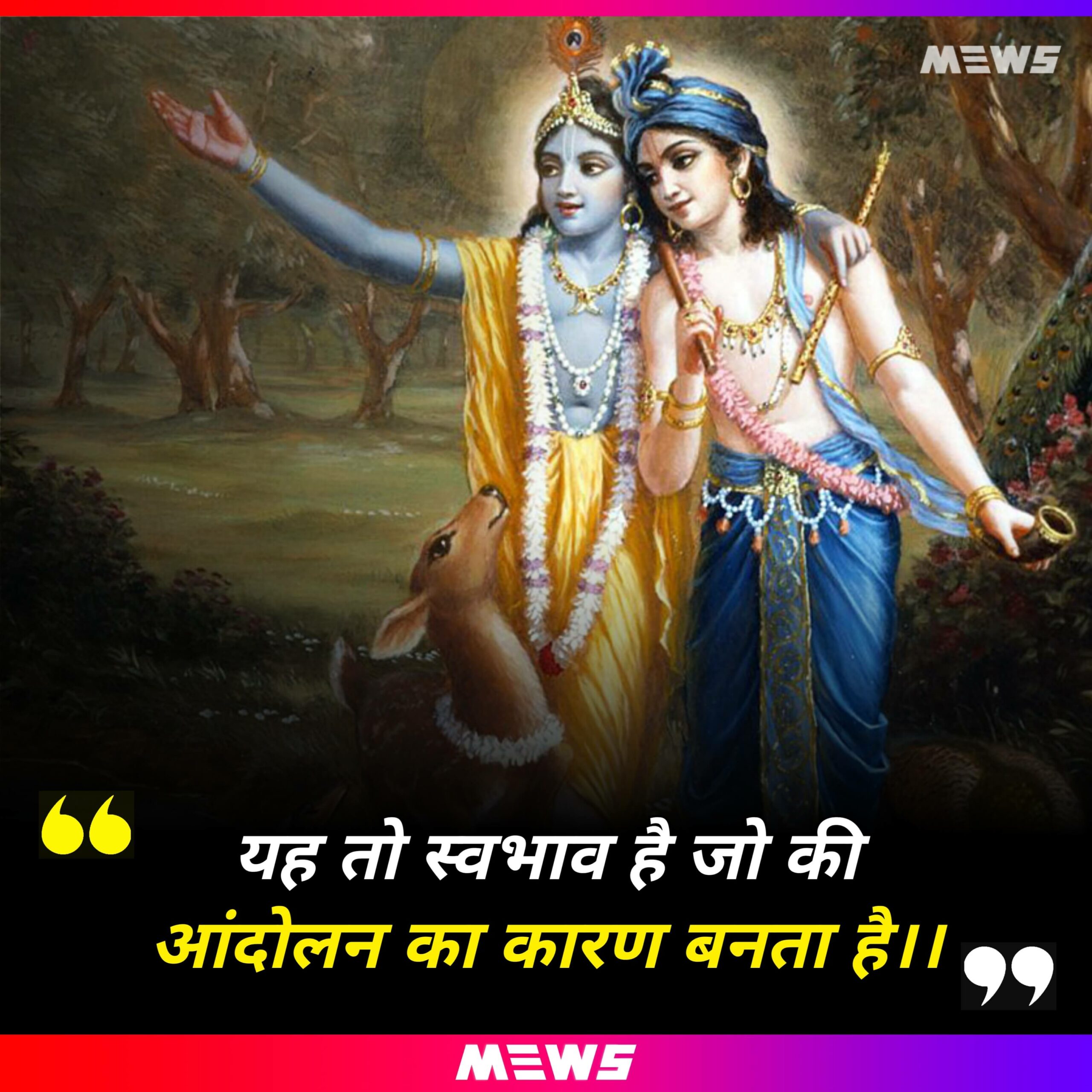 According to mythological books, Lord Krishna had 16 thousand and eight wives. However, the eight main wives of Lord Krishna are Rukmini, Jambavati, Satya, Mitravinda, Satyabhama, Kalindi, Bhadra, and Lakshmana.
# Quote 16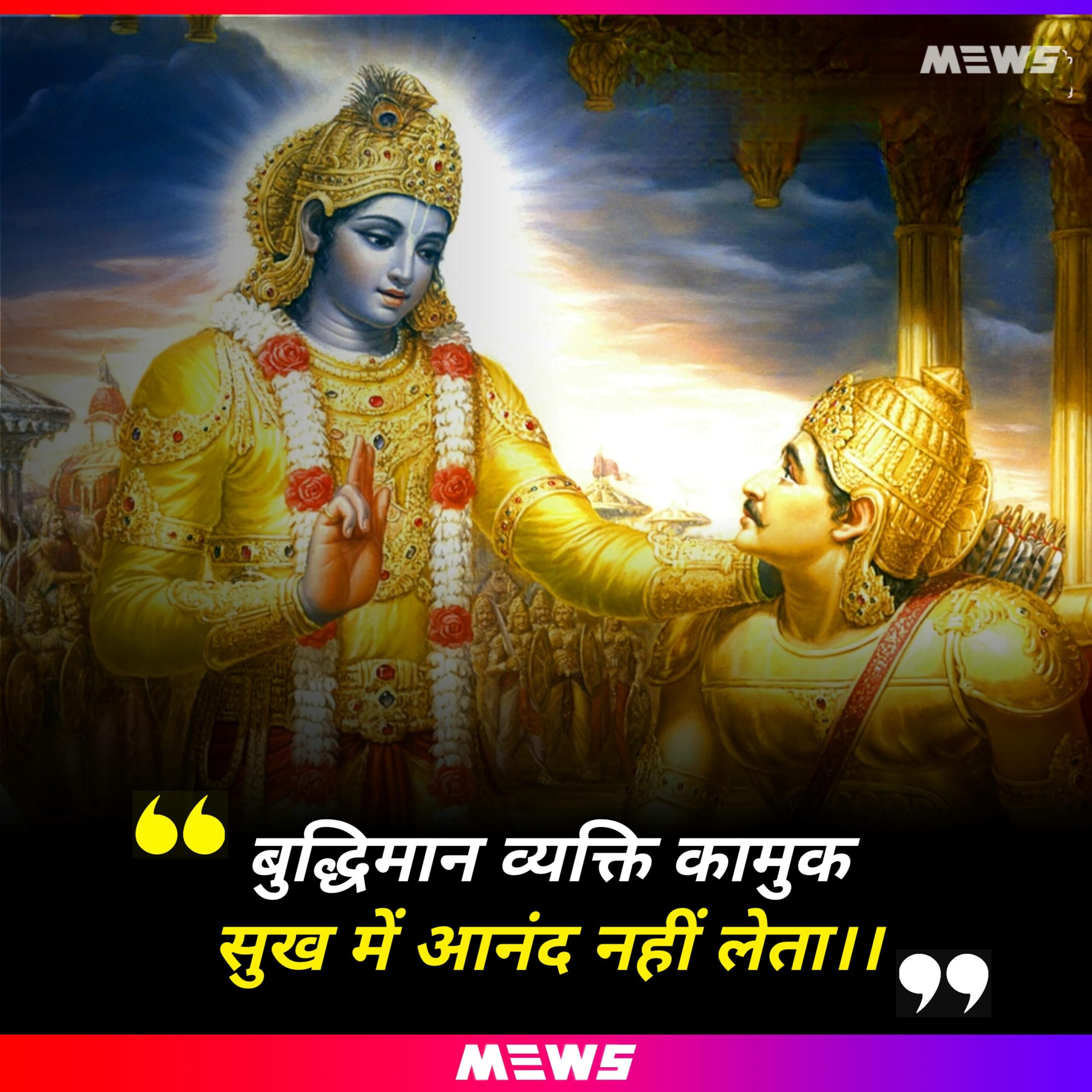 Lord Krishna had to tame seven bulls of King Nagnaji in order to marry Satya of Kosala. To do that, he created six more Krishnas out of his body. As a result, he was able to tame the seven bulls.
# Quote 17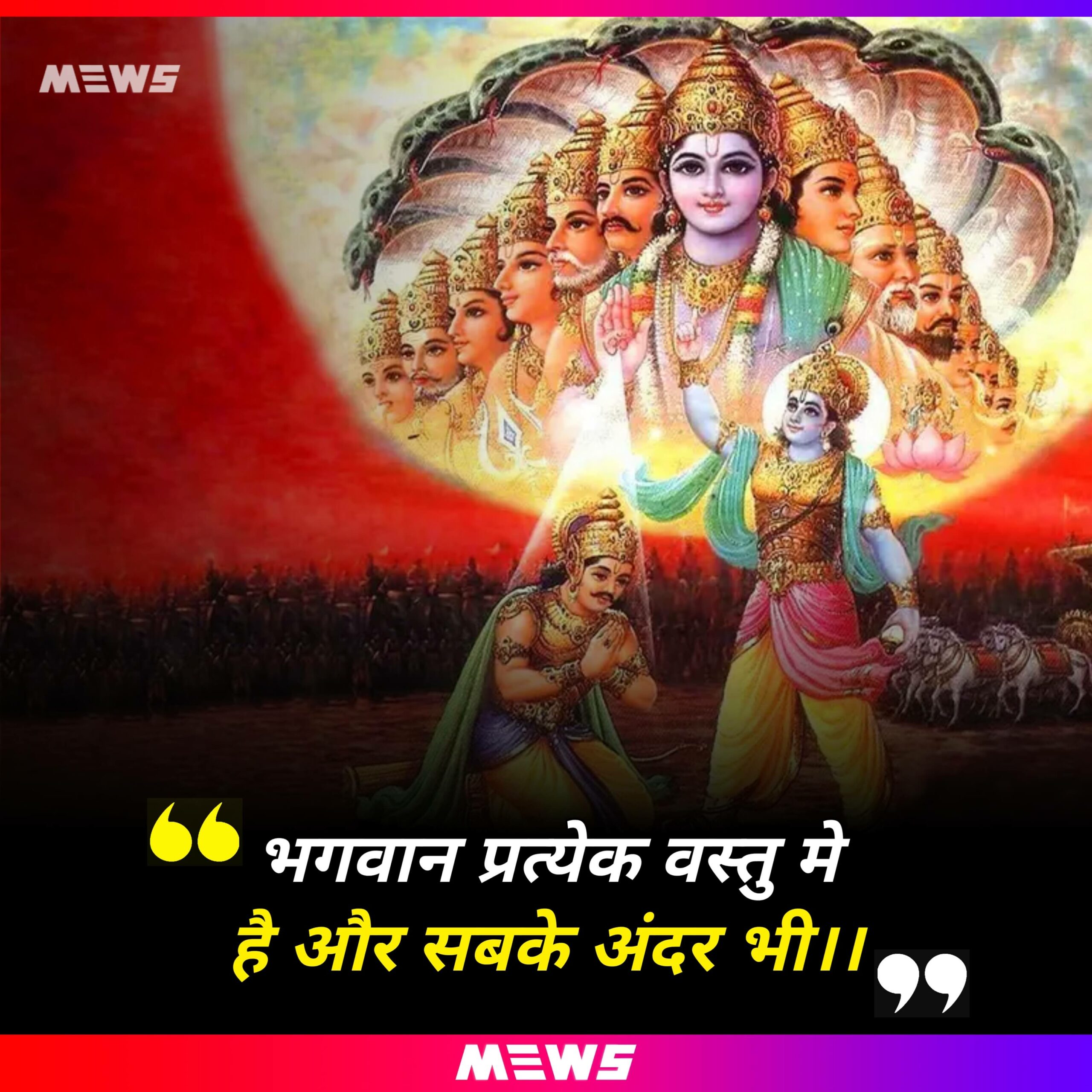 In Swayamvara, Mitravinda of Avanti married Lord Krishna. Even though her brothers did not like her marrying a cowherd, they respected the decision of their sister.
# Quote 18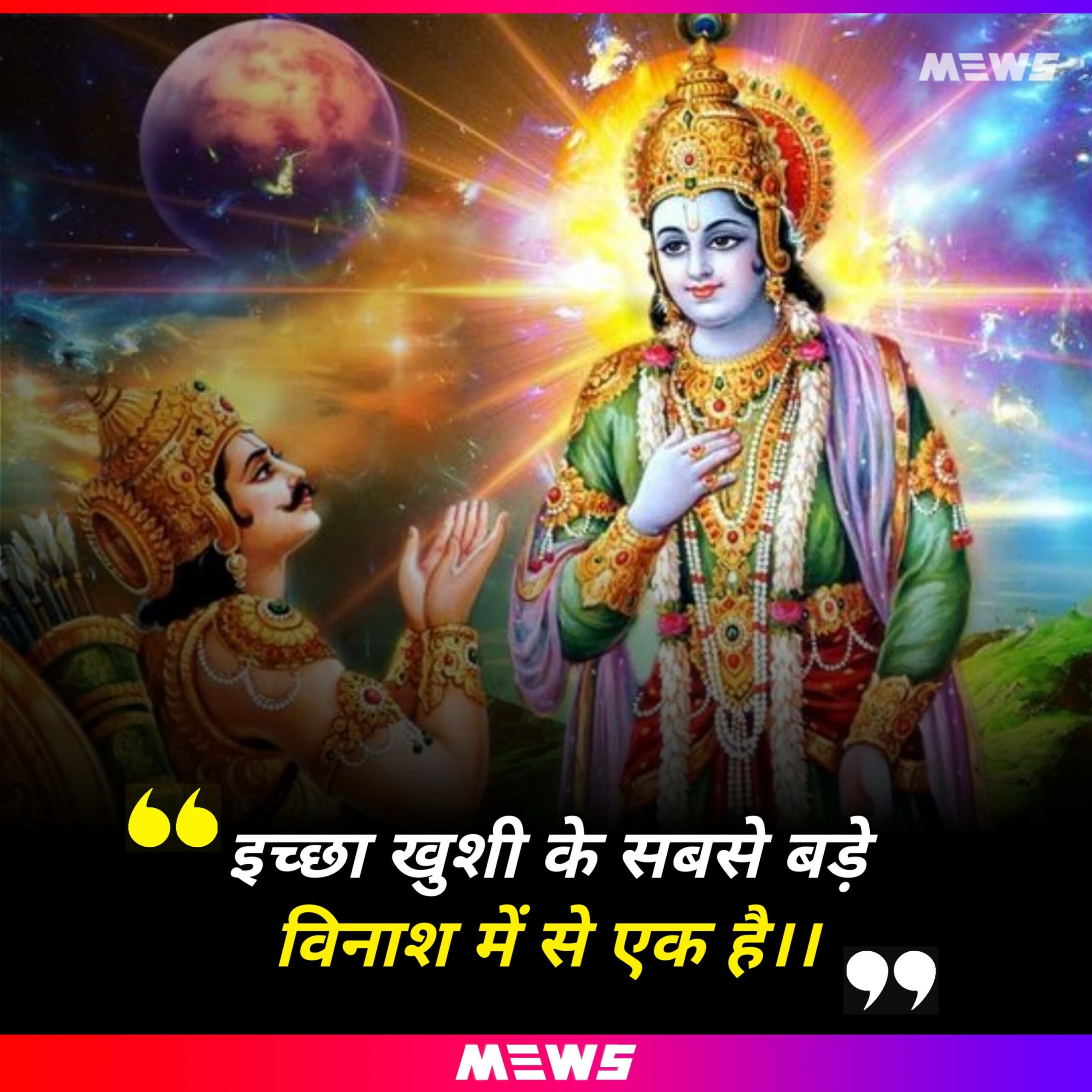 It is believed that the eight wives of Lord Krishna are the eight manifestations of Goddess Lakshmi. And, each queen of Lord Krishna gave birth to 10 children.
# Quote 19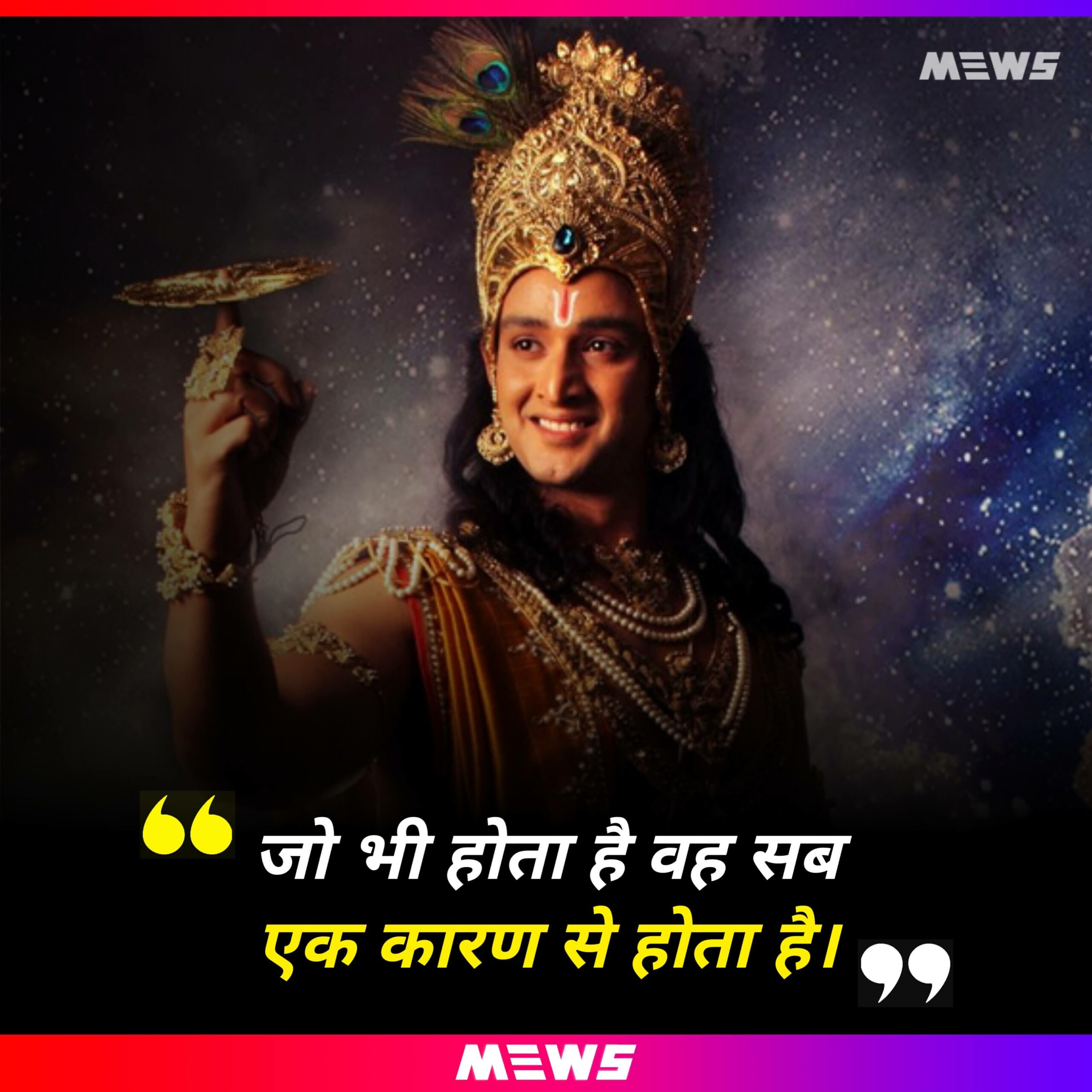 You might know that all the valuables and gold of Satyabhama were not equal to the weight of Lord Krishna. However, surprisingly, a single leaf of the Tulsi plant was greater than the entire weight of Lord Krishna.
# Quote 20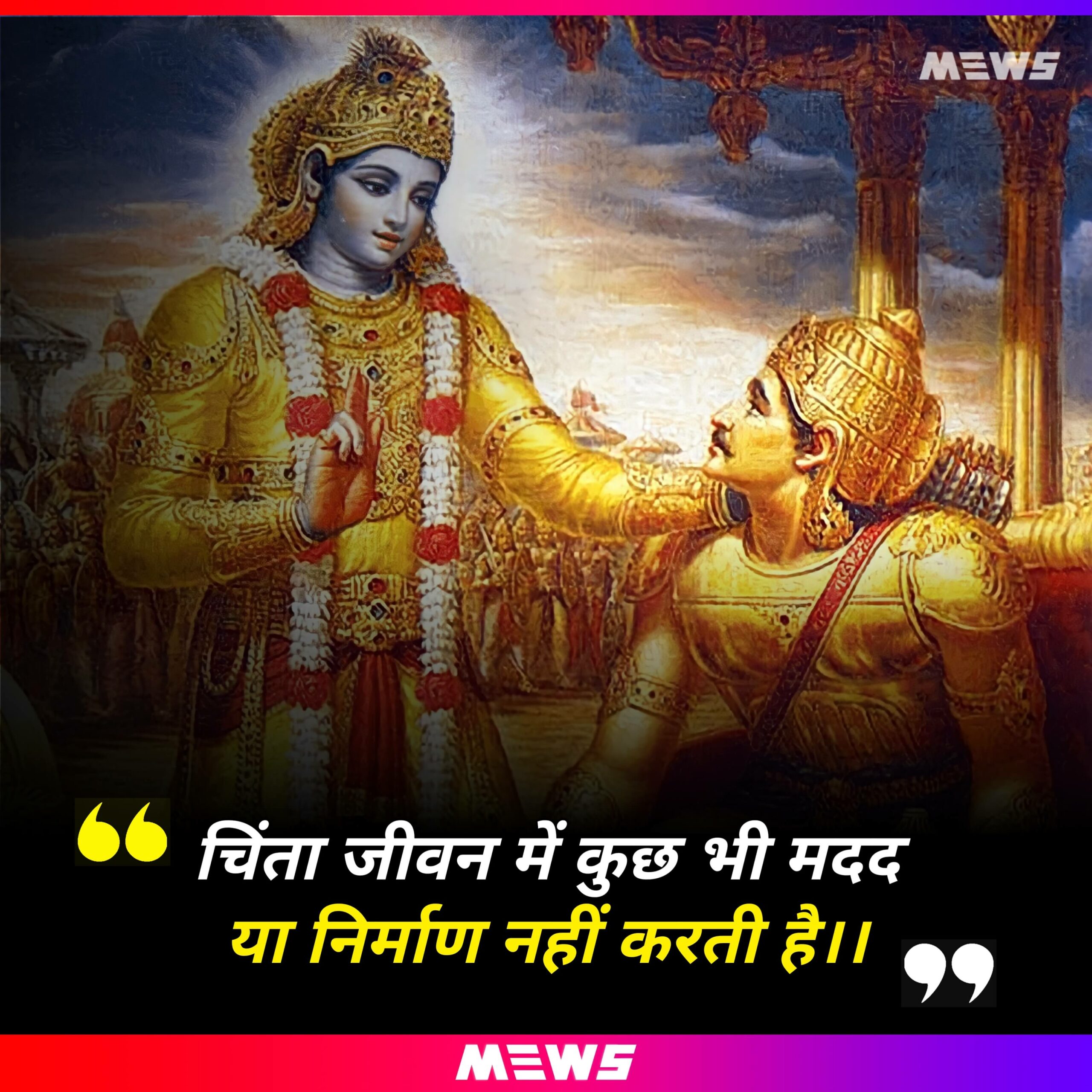 Did you know that it is believed that the eight wives of Lord Krishna are eight directions of the universe?
# Quote 21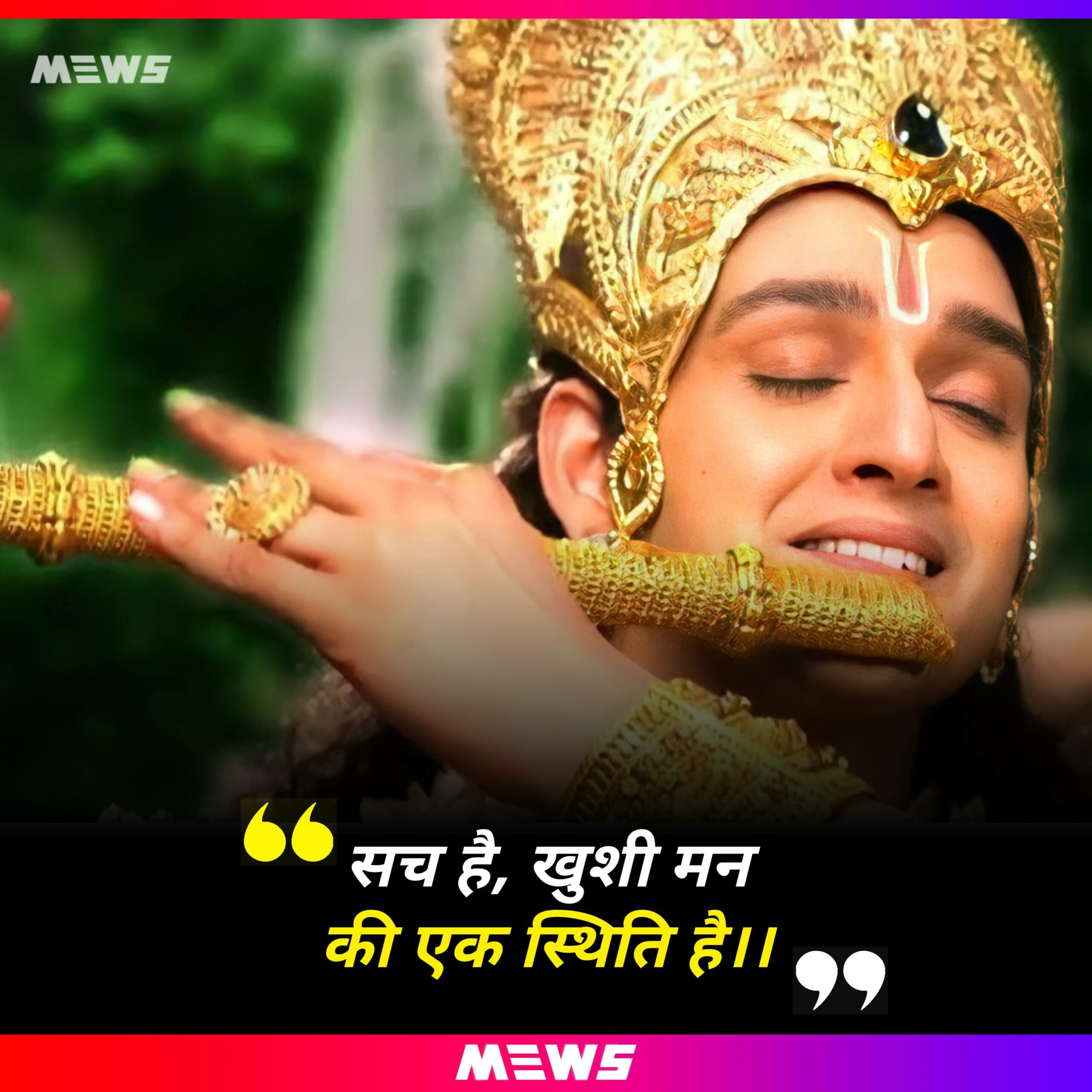 The king of Kashi, Sudakshina was jealous of Krishna. Not just that, he even doubted the divinity of Krishna. That is why he created a demon with flaming hair. Lord Krishna killed the demon and Sudakshina.
# Quote 22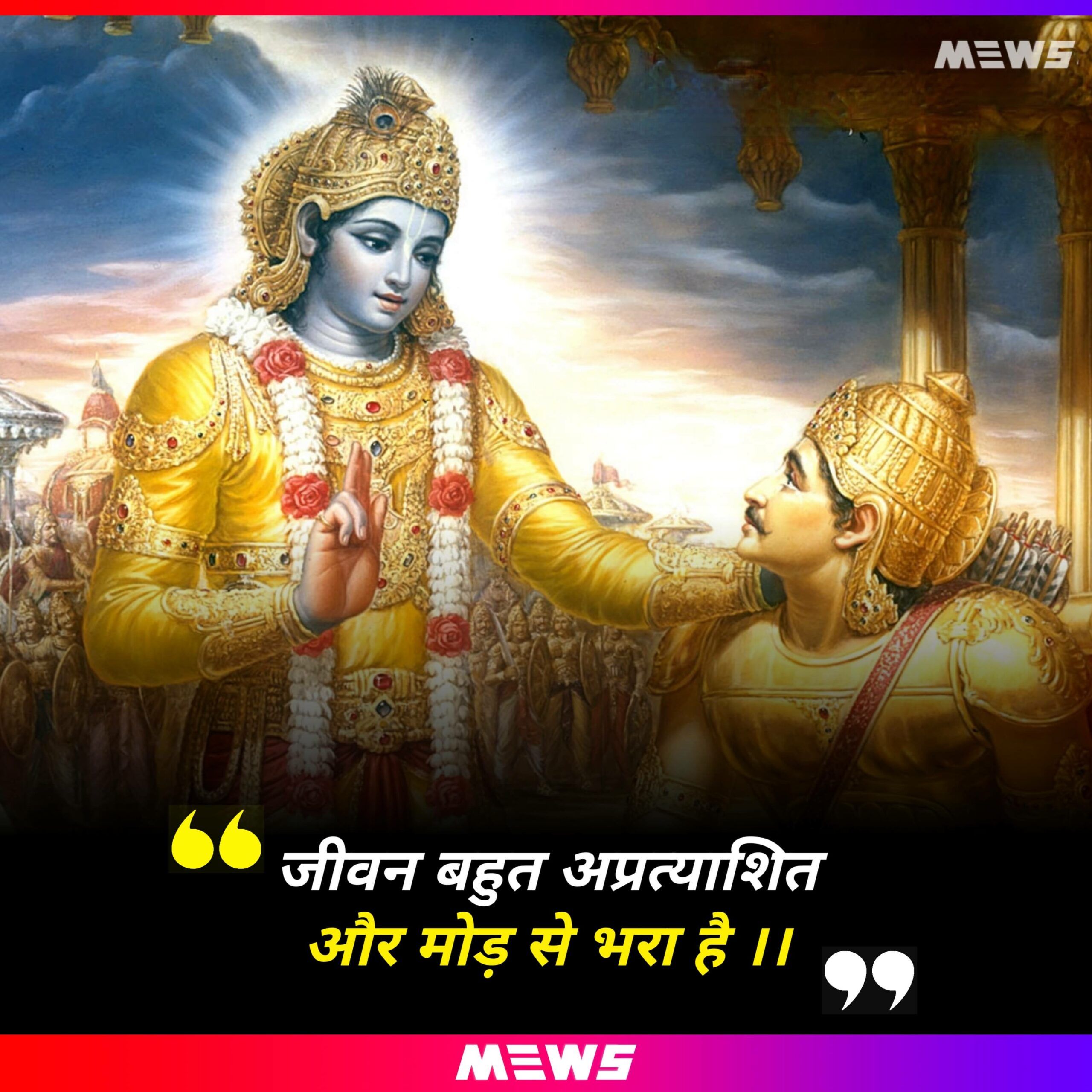 At the marriage ceremony of Draupadi, Lord Krishna first meets Pandavas. After that, he follows them and meets Kunti.
# Quote 23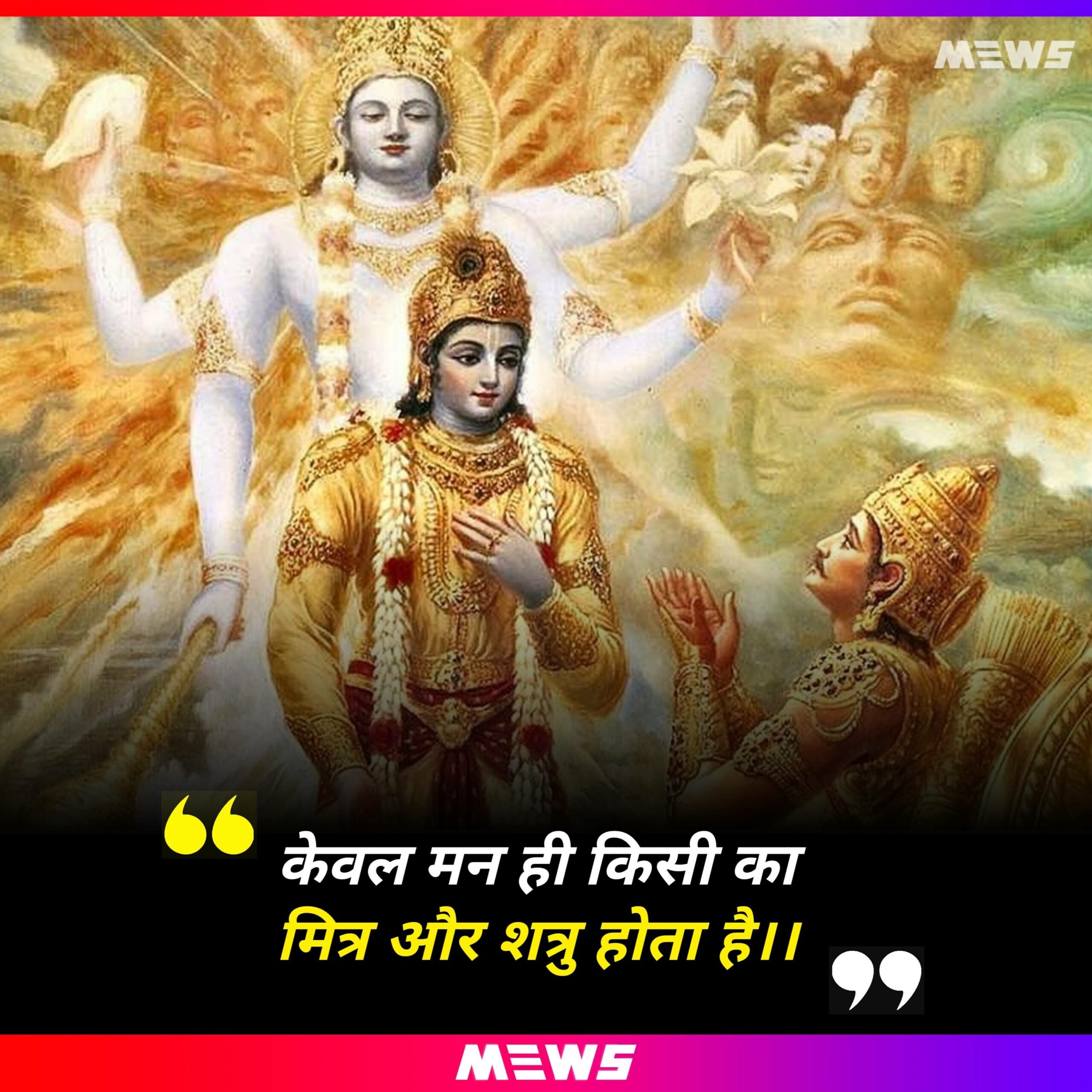 After meeting Krishna, Kunti gets the courage to take back what rightfully belongs to her sons. As a result, Pandavas get half of Hastinapur. Later, Lord Krishna helps them in building Indraprastha.
# Quote 24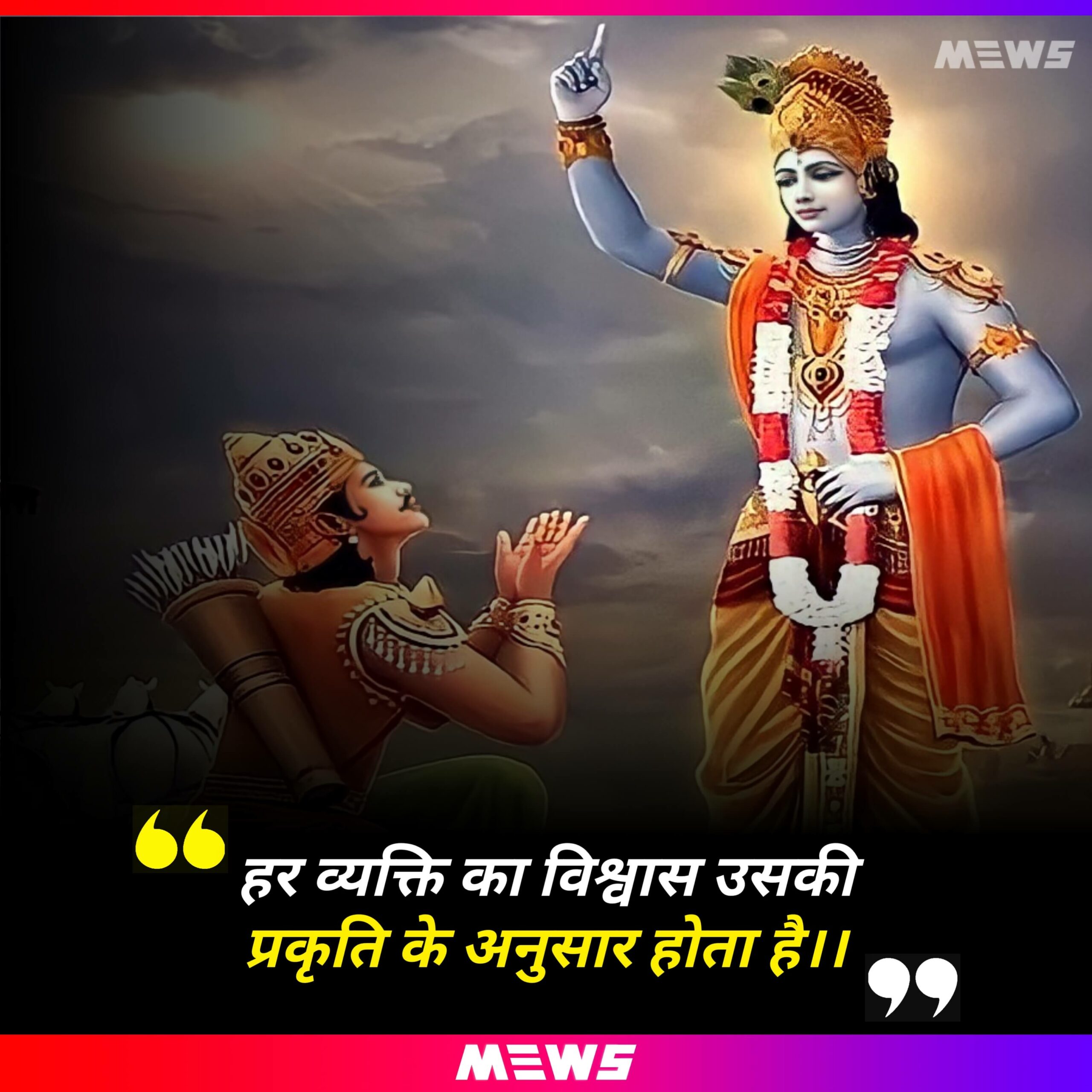 With the building of Indraprastha, the special relationship between Krishna and Arjuna begins.