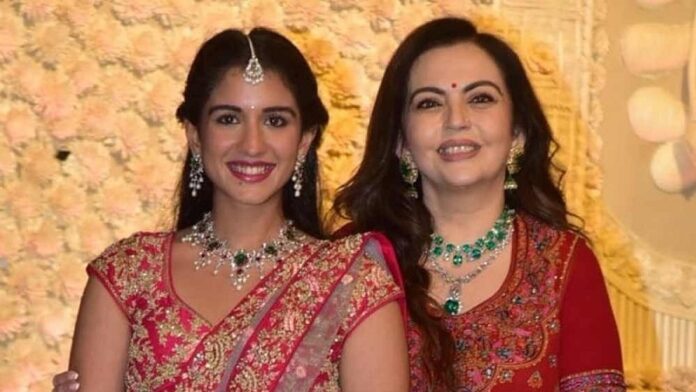 Anant Ambani, the youngest son of the business tycoon, Mukesh Ambani, and his rumored girlfriend Radhika Merchant first came into the limelight together after their picture went viral on social media. In the photo, the duo is seen in matching green robes, evidently in love with each other.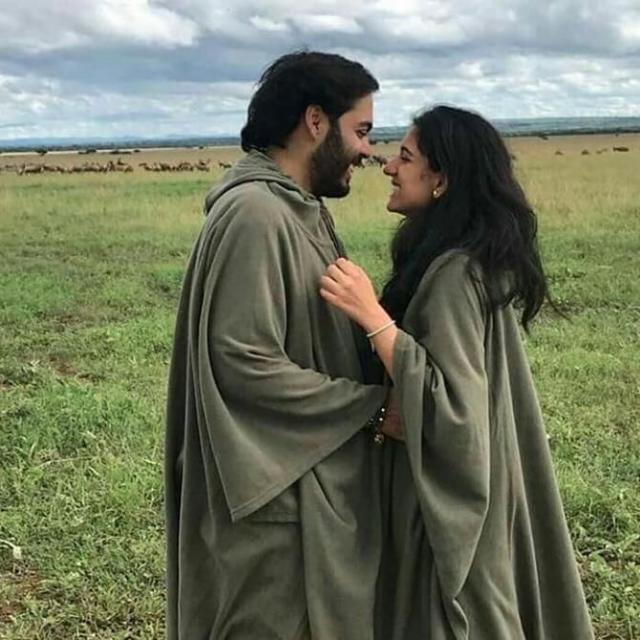 Radhika Merchant and Anant Ambani reportedly got secretly engaged in 2019, they have been dating each other for a long time. The couple is often spotted together on social media.
Mukesh Ambani welcomed Anant and Radhika together sometime back at a Reliance event. Anant and Radhika's wedding is yet to be announced by the Ambanis. However, according to sources, the two got engaged in a secret ceremony a long time back.
Those who follow the Ambanis closely know that Radhika Merchant is a part of almost all the celebrations and events that the family attends. The soon-to-be bahu, Radhika was also spotted with the Ambani family at Armaan Jain's wedding.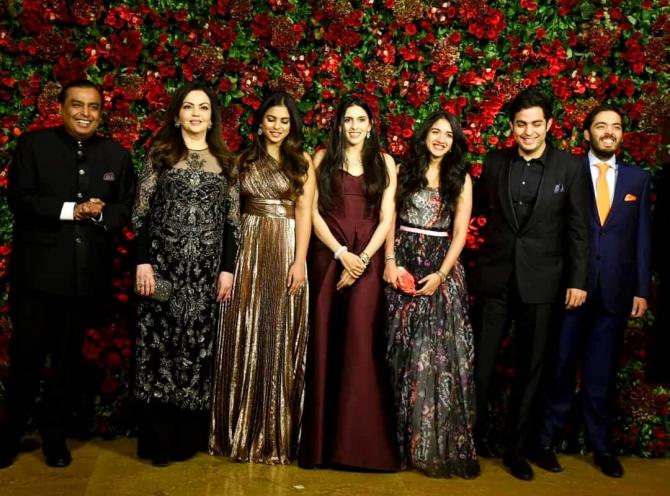 The gorgeous lady was recently spotted in Worli, Mumbai, looking fetching in a white-colored floral-printed short dress. She looked adorable with her charming smile.
View this post on Instagram
Here is all you need to know about Anant Ambani's girlfriend Radhika Merchant:
Viren Merchant, CEO, and vice-chairman of Encore Healthcare is the father of Radhika. Her mother is Shaila Merchant, and she has a younger sister, Anjali Merchant. She and Anant Ambani have been friends for a long time.
Before coming back to India, Radhika Merchant studied at New York University and graduated with a degree in politics and economics. After returning to India she joined Isprava, a real-estate firm that "creates dream holiday homes for those with the finest tastes". She joined as a sales executive in 2017.
In an interview, Radhika said that she returned to India after her graduation "to find a place where my work would matter and I could make a real contribution to the organization I would join". She also added that her firm helped in making her transition from "student to sales executive a breeze".
In the same interview, Radhika said that her entry into the luxury space was unplanned, she said,
"I had never given much thought to the concept of luxury while growing up. However, after joining Isprava, my idea of luxury has evolved. Earlier I was put off by the mentality behind luxury because I equated it with a large logo on a handbag or a specific pattern on a piece of fabric but after joining Isprava and understanding the brand's idea of luxury I have learnt to appreciate it. To us, luxury is the seamless process of buying a home and a hassle-free holiday experience."
Her hobbies include reading, swimming, and trekking. Radhika also apparently has a serious coffee addiction.
Radhika Merchant's Bond With The Ambanis
Radhika was seen performing with Isha Ambani and Shloka Mehta at Isha's sangeet ceremony. Radhika Merchant was an important guest at both Isha Ambani and Shloka Mehta's wedding. Anant Ambani and Radhika performed on the song Koi Mil Gaya at the event. She was also spotted in Ambani's group performance.
View this post on Instagram
At Akash Ambani and Shloka Mehta's engagement party, Shah Rukh pulled Anant's leg by asking, "Tumhari koi girlfriend nahi hai? (Don't you have a girlfriend?)," while Radhika standing next to the actor on stage. Shah Rukh was also seen asking Anant what would he rate Radhika's dance performance on a scale of 10, Anant's reply was, "One million… infinity!"
Khan also pranked and checked Anant's phone to see if Radhika's number was there, with an intention to confirm if Anant was indeed dating Merchant. This made things more clear.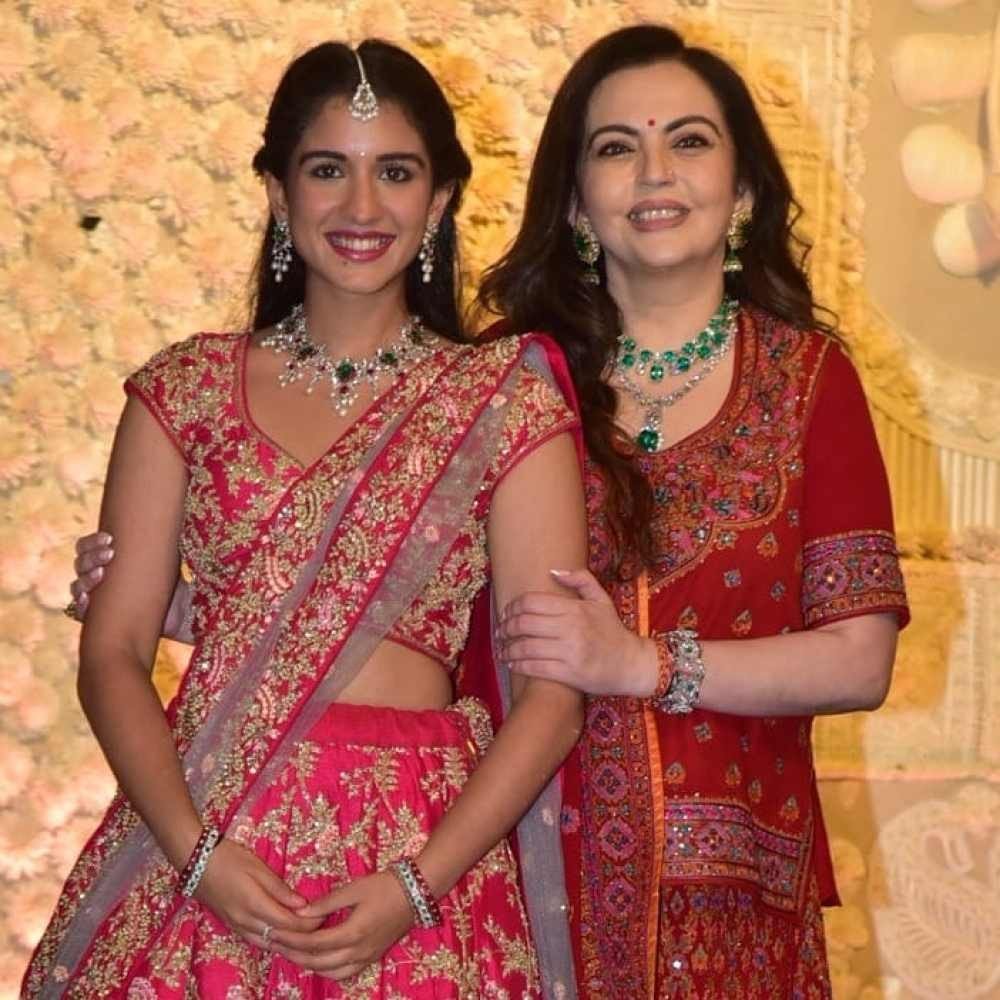 Last year, Radhika celebrated her birthday with the Ambani clan in London, where she was spotted feeding cake to Mukesh Ambani. The video had also features Akash Ambani, Anant Ambani, Nita Ambani and Isha Ambani.
View this post on Instagram
Akash Ambani, Mukesh Ambani, and Nita Ambani's elder son got married to his childhood love, Shloka Mehta in 2019. We are yet to hear about Anant and Radhika's wedding announcement which might be by the end of this year.
Her future mother-in-law, Nita Ambani loves Radhika a lot. In one of the videos, taken on Priyanka Chopra Jonas and Nick Jonas' wedding, Nita Ambani and Radhika were spotted walking hand-in-hand.
Here is the video:
View this post on Instagram
So, stay tuned for more updates!