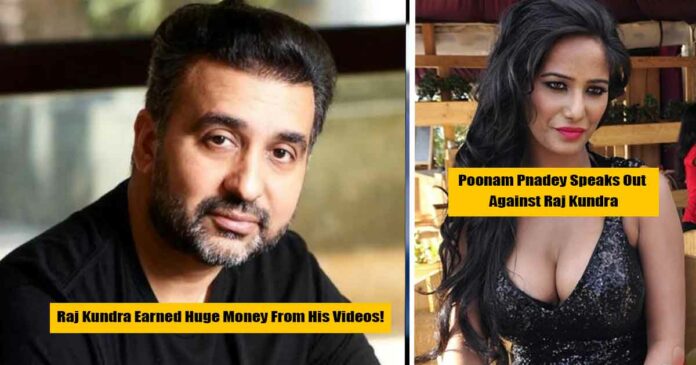 Ever since businessman and Bollywood actress Shilpa Shetty's husband, Raj Kundra's arrest, many details about how his companies and business operated the adult film racket have come to the fore. A Mid-Day report by the Mumbai Crime Branch revealed that during the lockdown Kundra's adult film business flourished. According to the joint commissioner of police (crime), Milind Bharambe, Kundra began this business only 18 months ago. However, it grew rapidly, and on a daily basis, he began earning lakhs. Bharambe revealed that he forged a partnership with Kenrin Limited owned by Pradeep Bakshi, his UK-based brother-in-law.
The joint commissioner, Milind Bharambe said, "As he cannot upload these videos from India on an app called HotShot, he provided the content to a foreign platform by sending videos via WeTransfer." He continued, "All content was created in his office and sent to a London-based company called, Kenrin Limited, owned by his brother-in-law, Pradeep Bakshi."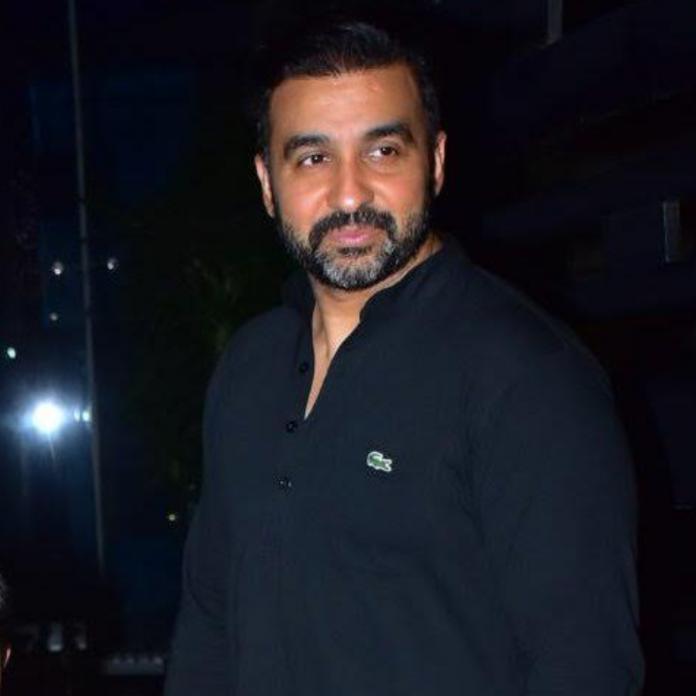 The HotShots app is described as the "world's first 18+ app". It showcases some of the hottest models and celebs globally in exclusive short films, photos, and hot videos, implying soft-to-hard adult films.
Kundra also had another backup plan in case this app got banned, apart from the app named HotShot. He termed it as "Plan B, Bollyfame". According to the police, Kundra was aware that he was violating the law. Because last year, the app Hotshot was banned from Google Playstore and Apple. The crime branch has recovered several WhatsApp chats that testifies Raj Kundra's Plan B Bollyfame. There were also some talks on the removal of "bold" content from Hotshot over those chats.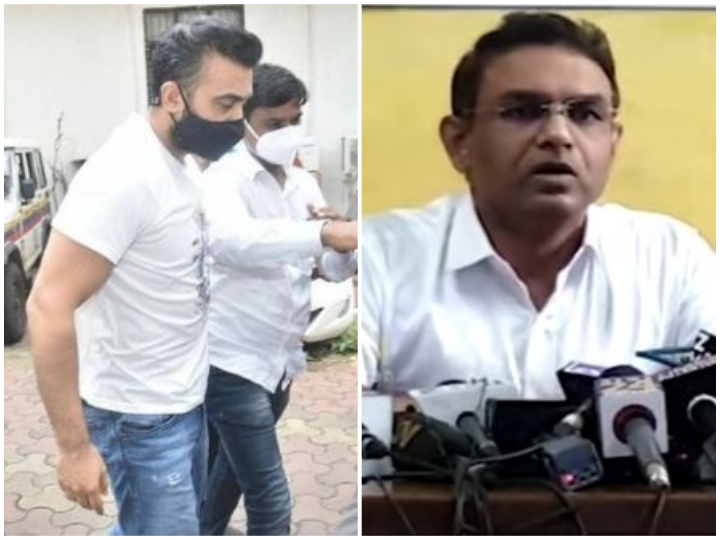 Bharambe told a crowded media gathering on Tuesday, "The free to download the app was yanked off by both Apple and Google Playstore for the type of its content." He further elaborated, "The Mumbai Police have recovered incriminating evidence like several HotShot films, video clips, WhatsApp chats, etc. during the investigation."
As far as his earnings are concerned, the growth of the business led to Raj Kundra earning lakhs daily. Initially, he earned Rs 2-3 lakh per day. However, the amount later increased to Rs 6-8 lakh daily. Bharambe said, "Documents of financial transactions run into thousands. We are analyzing the details to get exact earnings. The same will be treated as proceeds of crime." He further revealed, "So far, we have frozen Rs 7.5 crore in various accounts."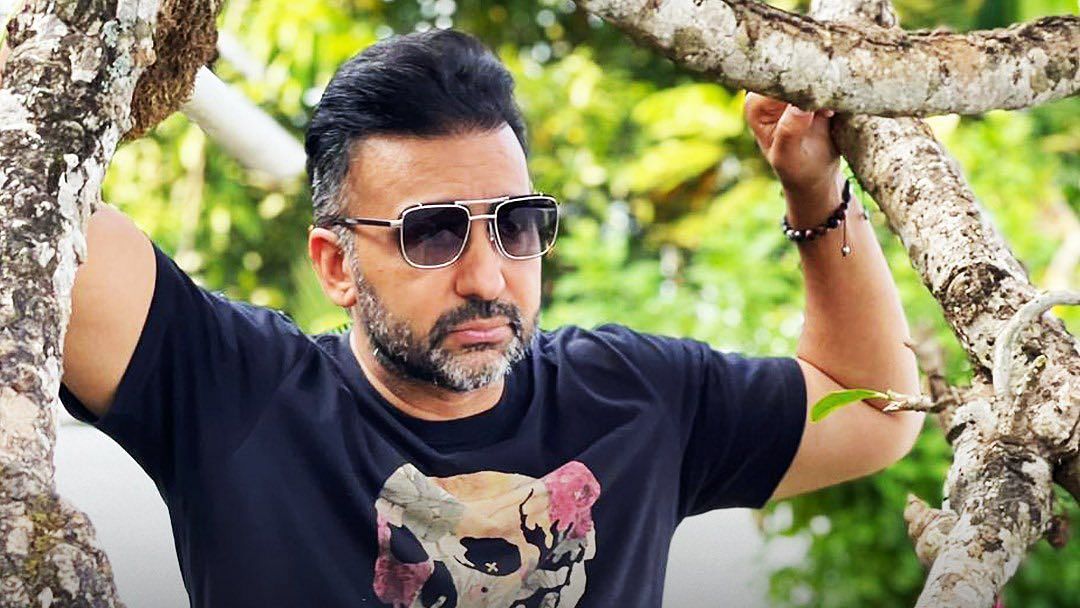 The police also revealed during the press briefing that how new or aspiring actresses from all over India coming to Mumbai were lured with work offers in web series, short films, and movies. Bharambe said, "Girls were called for auditions and after selection made to do bold scenes, which went onto semi-nude and then full-nude shoots." He also revealed, "Some of them strongly opposed this and had approached the police."
After booking Raj Kundra under various sections of the IPC and IT Act, Mumbai Police had arrested him as he is said to be the key conspirator in the case. On Monday, the Mumbai police commissioner said in a statement, "There was a case registered with the Crime Branch Mumbai in February 2021 about the creation of pornographic films and publishing them through some Apps." He continued, "We've arrested Mr. Raj Kundra in this case on 19/7/21 as he appears to be the key conspirator of this. We have sufficient evidence regarding this."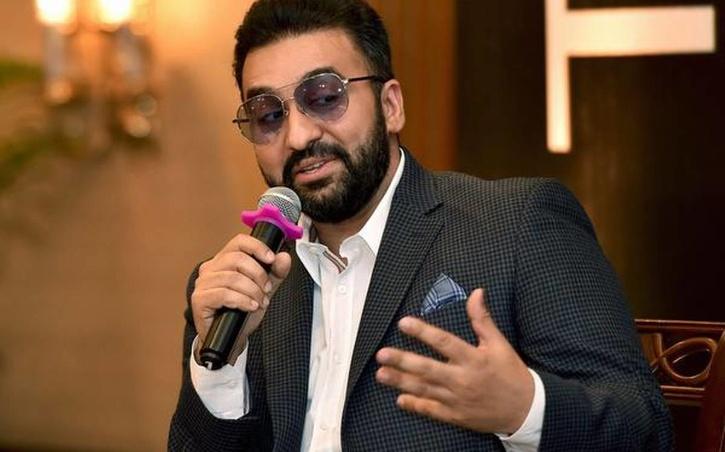 He has been charged under Sections 420 (cheating), 292 & 293 (related to obscene and indecent advertisements and displays) of the Indian Penal Code (IPC), 34 (common intention), and relevant sections of the IT Act and the Indecent Representation of Women (Prohibition) Act.
For now, by a Mumbai Magistrate Court, Raj Kundra and techie associate Ryan J. Tharpe have been remanded to custody till 23 July 2021.
Meanwhile, adult actress Poonam Pandey has reported that Kundra leaked her mobile number with a message that said, "I will strip for you." Poonam told news agency IANS, "When I said no to signing the contract, he leaked my phone number with a caption, 'Call me now. I will strip for you.'" She further said, "He released this message along with my personal number and broadcast it. I still remember that after that my phone rang non-stop. I got calls from the whole world, including threatening messages."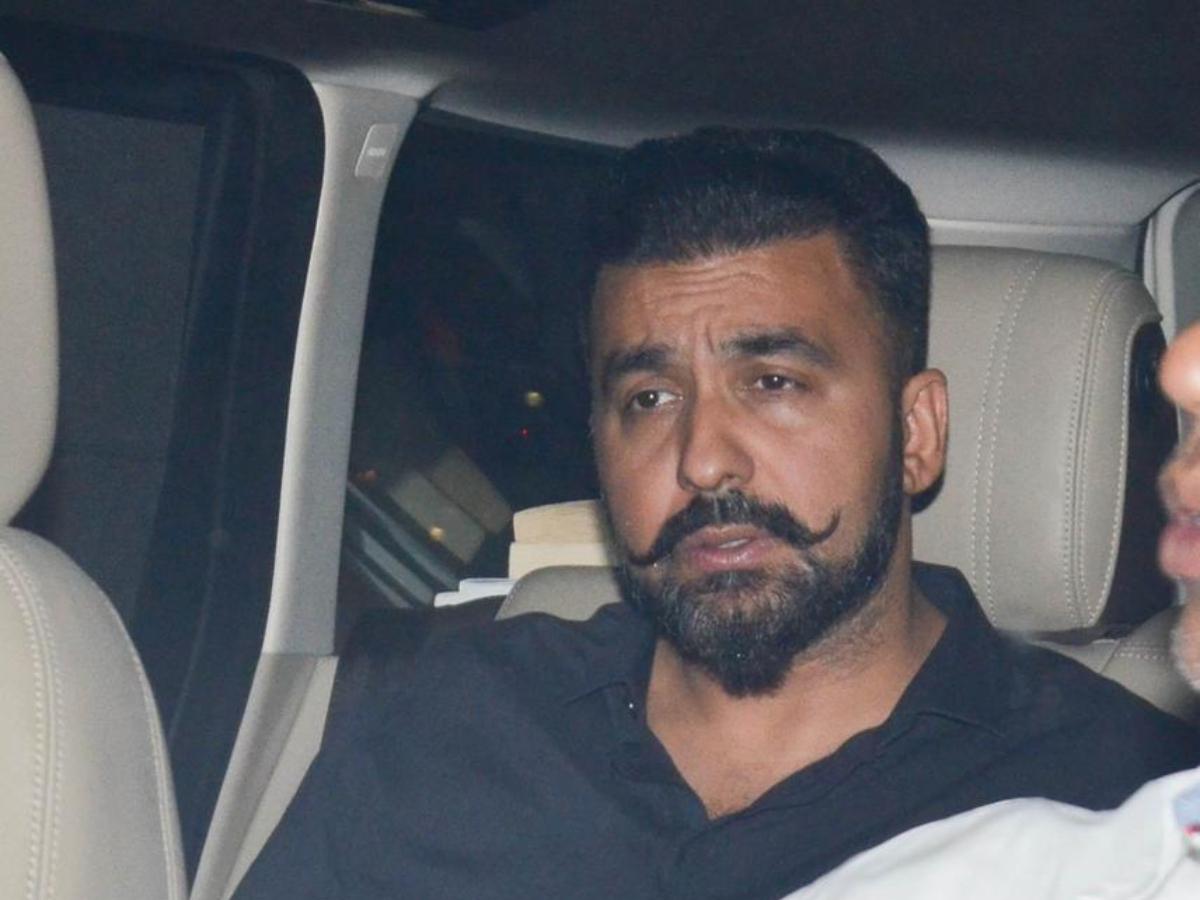 Following his arrest, an old tweet posted by actress Shilpa Shetty's businessman-husband Raj Kundra on "Porn vs Prostitution" has gone viral. On March 29, 2012, Kundra had asked in the tweet "Ok so here goes Porn Vs Prostitution. Why is it legal to pay someone for sex on camera? How is one different to the other?? (sic)."
He wrote in another tweet that dates back to May 3, 2012, "India: Actors are playing cricket, cricketers are playing politics, politicians are watching porn, and porn stars are becoming actors."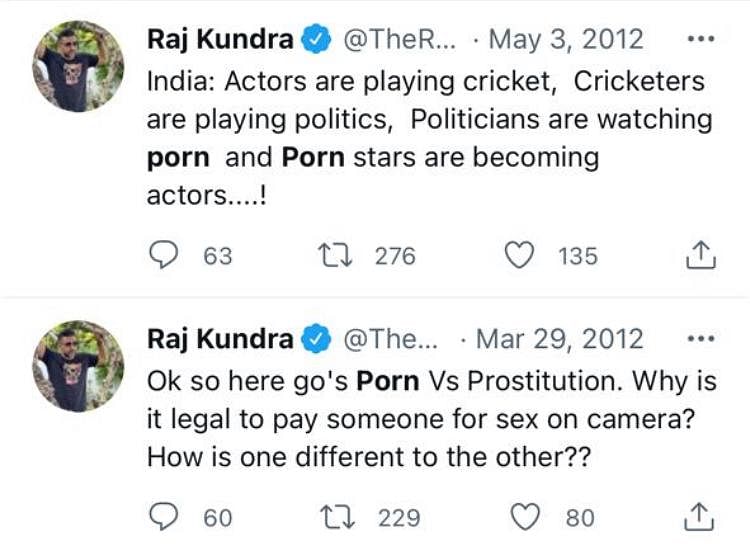 However, the netizens were quick to point out the irony after his arrest in the adult film racket case.
So #RajKundra will debate this with @MumbaiPolice now … 😬 pic.twitter.com/4YhupmokaK

— The DeshBhakt (@TheDeshBhakt) July 19, 2021
Kundra will debate on this with #mumbaipolice pic.twitter.com/wB85Gka9Ad

— Ritu Gupta 🇮🇳 (@RituDreams) July 20, 2021
BREAKING : Shilpa Shetty Husband Raj Kundra ARRESTED by Mumbai Crime Branch for publishing Adult Films Racket #RajKundra
Here is one of his old tweet.
Shameful it is. @TheShilpaShetty pic.twitter.com/Ie14Bh6vVG

— Neha Gupta (@nehagupta_me) July 19, 2021
BREAKING : Shilpa Shetty Husband Raj Kundra ARRESTED by Mumbai Crime Branch for publishing Adult Films Racket #RajKundra
Here is one of his old tweet.
Shameful it is. @TheShilpaShetty pic.twitter.com/tJ5OFROpnX

— BRIJESH SINGH 🇮🇳UP 72🇮🇳 (@SinghamBhaiyya) July 20, 2021
Not at all shocked with arrest of Raj Kundra—husband of Shilpa Shetty.

Bollywood today has almost collapsed—financially—what you see is only a facade.

Porn & semi porn on mobile apps is bringing in huge revenues; many more too have gotten into porn production.

— Eray Mridula Cather 🇮🇳 (@ErayCr) July 19, 2021
Don't think Raj Kundra still believes he's under arrest. Looking at cop costumes and handcuffs, he must be thinking it's some elaborate role-play.

— Devaiah Bopanna (@devaiahPB) July 20, 2021
Raj Kundra was arrested for making P*rn films. How come Shilpa Shetty never knew about this?. If she knew, why she remained silent over her husband's exploitive business? Was she the business partner too?

— squineon (@squineon) July 20, 2021