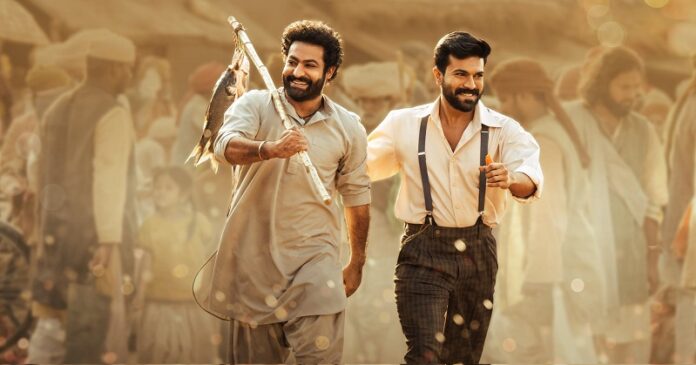 Director SS Rajamouli knows how to keep his followers wrapped around his finger. After the success of 'Baahubali,' he has come up with the historical action flick, 'RRR' (Rise, Roar, Revolt). The film has generated a lot of hype since its announcement. The story of RRR revolves around two of India's greatest revolutionary fighters, Komaram Bheem and Alluri Sitarama Raju. The makers called it "A fictional tale of Indian revolutionaries in the 1920s." The film is a multi-starrer with some top artists like Jr NTR, and Ram Charan playing the leads.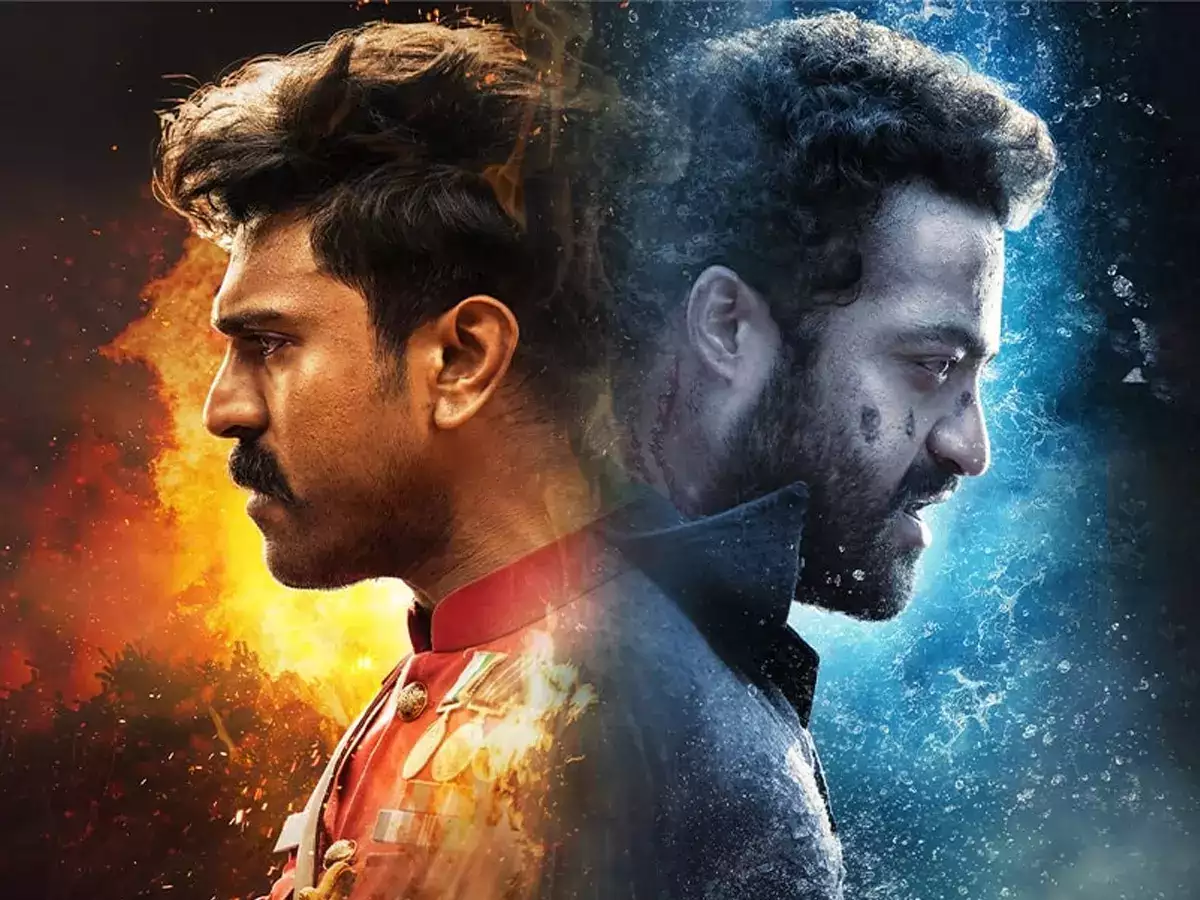 At the film's 1st media briefing in Hyderabad, Rajmouli said:
"'RRR' displays Ram Charan and Jr NTR recreating the fairly young versions of Alluri Sitarama Raju and Komaram Bheem — the groundbreaking freedom warriors from Andhra Pradesh and Telangana"
Rajamouli also added,
"There are gaps in the lives of these legendary freedom fighters that we don't know about … It is through this fictional story [that] we'd like to show what could have happened in their lives and what would have happened if they met and bonded."
Let's get to know the Real-life Heroes, Alluri Sitarama Raju, and Komaram Bheem, the two revolutionaries who fought for the forest rights of Adivasis:
Alluri Sitaram Raju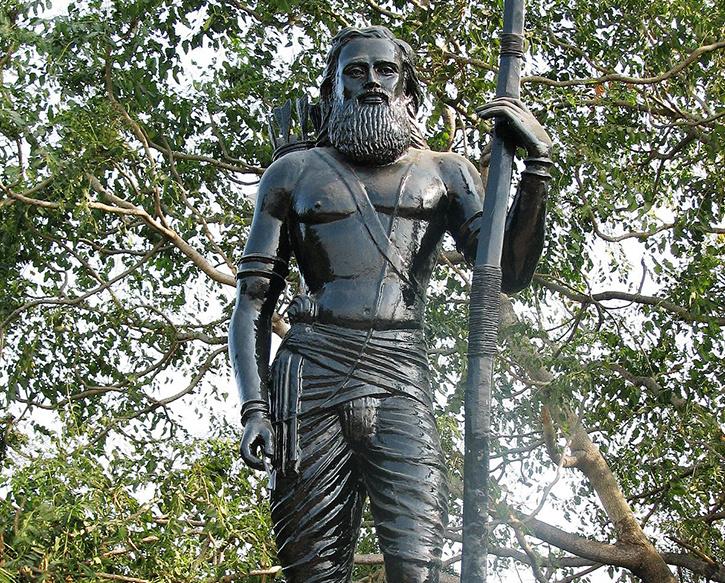 An Indian rebel who led the Rampa Rebellion in 1922 to oppose the 1882 Madras Forest Act enacted by the British. The Act heavily restricted the tribal group's freedom of movement within their own lands. He is widely known as 'Manyam Veerudu' (hero of the forest) though he was not an Adivasi.
The 'podu' method of shifting cultivation was followed by many tribes who lived in the Rampa administrative area. The Madras Forest Act, 1882 prohibited them from taking part in podu cultivation so the forests could be cleared and exploited for wood.
Sitarama Raju led attacks on police stations to seize weapons to aid their rebellion after fighting with bows and arrows for a while. The British government announced a reward of Rs 10,000 for Sitarama Raju's head. He was finally taken into police custody on May 7, 1924, and was killed in a public execution where he was shot while he was tied to a tree.
Komaram Bheem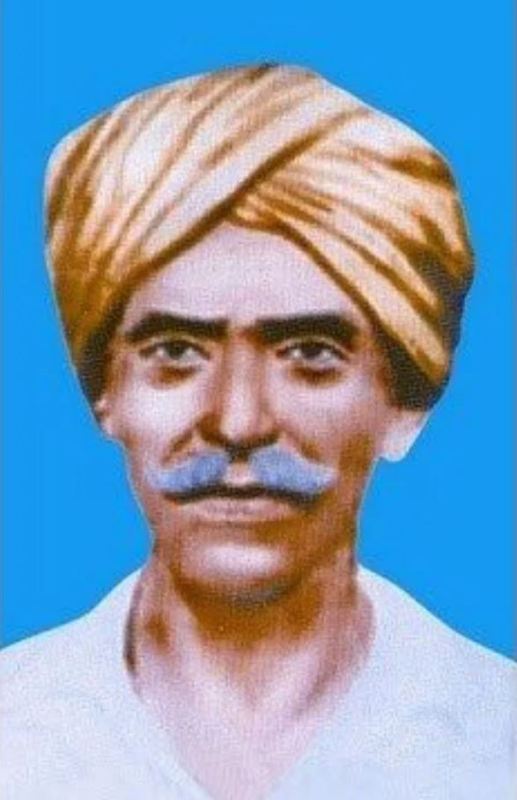 Komaram Bheem was another rebel who was hiding in a tea plantation in Assam after fleeing from jail. While hiding he learned of Sitarama Raju's uprising, and being a part of the Gond tribe himself he was inspired to defend the tribe.
He started a rebellion against the oppression of local landowners by the last Nizam of Hyderabad in the early 1900s. The Nizam officials were suspected of seizing crops produced by tribal residents through podu cultivation(shifting agriculture) and claiming a stake in the forest land. From 1928 to 1940, he led guerrilla warfare against the Nizam's army making Jodeghat village his base. The Nizam government planned to kill him being unable to control the uprising.
According to a journalist, Harpal Singh, when Bheem and his comrades refused to surrender the Nizam officials killed Bheem and many others through open fire. The historical slogan 'Jal Jangal Zameen,' which is extensively used in Adivasi struggles until this day was originated by Bheem.
Before RRR, these heroes have been previously portrayed on screen. The film Alluri Seetarama Raju (1974), was a major success. In a 1990 Telugu film titled Komaram Bheem, Bheem's story has been told. The film also won two Nandi awards (state awards that recognize excellence in Telugu cinema).
S S Rajamouli is a National Film Award-winning filmmaker who linked these two historic strands in his film RRR.