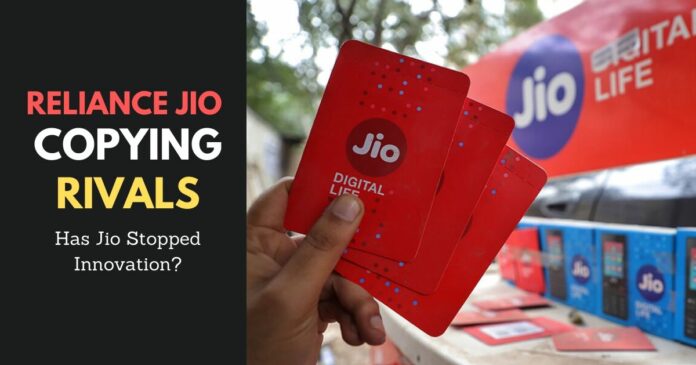 Jio has obviously grown leaps and bounds as an organization in the last few years, and that's mainly because of the rate at which they have offered high-quality data services to their users.
As Jio is growing rapidly, they have already launched various Mobile Applications according to the demands of the Indian market, but what's been a subject of discussion recently is the design of their apps.
With the increasing concerns of the Indian users regarding the privacy of their data while using the teleconferencing app "Zoom", Jio has come up with their own teleconferencing app "Jio Meet". But, what's interesting is that the design of the "Jio Meet" app is exactly the same as the mobile version of the Zoom app.
For an organization as big and as reputed as Jio, to copy someone else's design is surprising because they must have had the services of some of the best designers in the country. And that's why people are wondering why are they copying designs?
Jio Meet app was not just a one-off; Jio has now copied the design of another very popular messaging app WhatsApp.
Jio's own messaging app "Jio chat" 100% resembles the design of Whatsapp, and that has now sparked a real discussion on social media. What exactly is Jio trying to do by copying designs?
Do they believe that the designs of the apps like Zoom and WhatsApp are the most user-friendly designs, and that's why they are copying them?
But, even if that's the case, a top organization would instead design their apps differently and would still try to make sure that their apps are as user-friendly as their rival Apps.
However, it seems Jio isn't bothering about the new designs at all and is just blatantly copying the designs of their rivals.