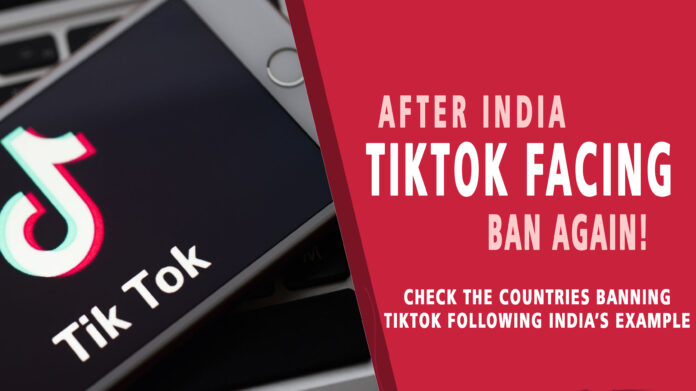 TikTok is facing a ban in India because of which the app has lost a huge number of users. We all know the app was viral and widely used in India.
Following the Indian ban, now the United States of America is motivated to look into the possibility of banning TikTok. The secretary of state, Mike Pompeo, during a conversation with Fox News confirmed the same.
For quite a while, there have been speculations that TikTok collects the users' data and stores it in China, allowing the Chinese Communist Party easy access to it.
Privacy and Data breach is the primary reason why India decided to ban TikTok as well. The ongoing conflict between the countries at the Galwan Valley triggered the move, but the main motive behind it was always to protect the private information of Indian users.
Apart from India, the USA is another country which is not enjoying a great relationship with China at the moment. The US President Donald Trump has, time and again, reiterated that COVID situation has got so bad in the USA as well as the entire world only because of China.
"With respect to Chinese apps on people's cell phones, I can assure you the United States will get this one right too. I don't want to get out in front of the President, but it's something we're looking at." Pompeo, who is one of the closest to President Trump, was quoted as saying by Fox News.
Is TikTok Really A Chinese App?
TikTok is under the ownership of a start-up named ByteDance, based in the Chinese capital city of Beijing. So, technically it's a Chinese app.
But, TikTok spokespersons have insisted in the past that they don't store their data in China. Their data remains in the USA, and the back-up of the data is in Singapore. Hence, it has no direct relation to China in any way.
According to TikTok, only the officials, who work for the app" have got access to the data, not the Chinese Government. The Chinese Government has shown no willingness at all in TikTok's data, and even if they show any willingness in future, they won't be allowed access to it.
As per the concerns and tension with the Indian Government, it's best to stay away, and the follow Government instructions.
In case if you are still looking for Alternative Apps to use instead of the Banned Chinese Apps then click here.