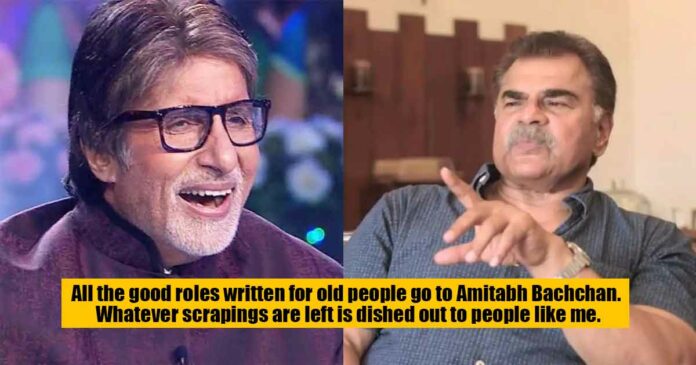 It's not easy to sustain a career in Bollywood, especially when you have no Bollywood connections, just like Sharat Saxena. However, he still managed a successful career for 50 years.
Veteran actor Sharat Saxena who is famous for films such as Ghulam, Saathiya, Mr. India, Krrish, Bajrangi Bhaijaan, and recently expressed his unhappiness about not getting desired good roles. The celebrity, who is a famous name in Bollywood said that all the good roles go to Amitabh Bachchan which is written for senior actors, and the artists like him are left with scrapings.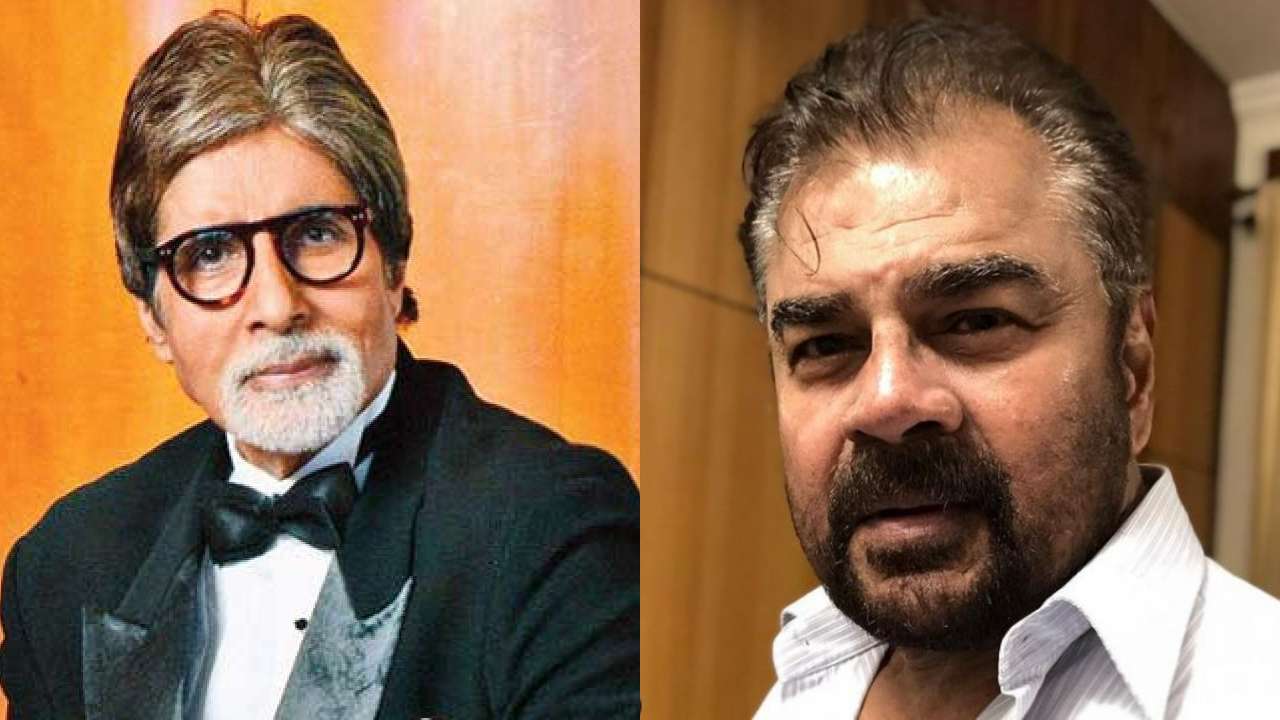 Sharat talked with Reddit recently and he said, "The film industry is a young people's industry, old people are not required here. Unfortunately, we are not dying away. We are still alive and we still want to work. How many roles do you think are written for old people in this industry?" He further continued, "All the good roles written for old people go to Amitabh Bachchan. Whatever scrapings are left is dished out to people like me. And we refuse them most of the time. So the amount of work that a person like me can do is almost zero."
The veteran actor revealed that there is a scarcity of roles for senior actors. This situation compels him to stay in shape so he can look younger. He said, "So at the age of 71, I work out for two hours every day so that I can beat the sh*t out of these 25-year-old guys. So that I look like a tough man. I color my hair and mustache black. You have seen me in Sherni." He further added, "I am 71 years old, but I have to make myself look 50-55. Otherwise, I'll get no work."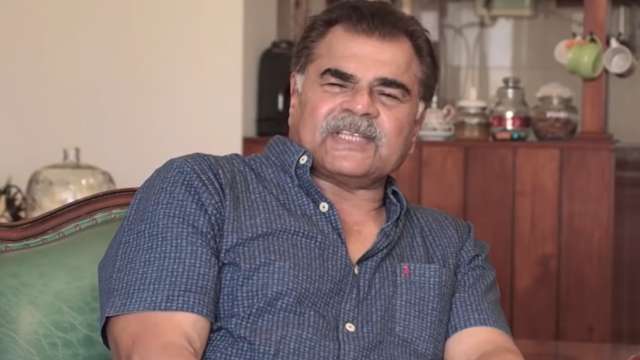 While talking about his age, Sharat said, "It is not easy at this age. It's not that I have to work. I don't really need to work, my family tells me not to. But the desire to be in front of a camera doesn't die away. That always remains." He continued, "Every new project and role that I get, or any actor gets, makes him feel young and alive again. Sitting at home and living a retired life is not for actors. They cannot handle it. Or at least I can't."
When asked that how difficult it was for him to sustain a career in such a tough industry, he said, "It's not easy. There have been times when I've done action sequences just to pay my income tax, like Mohanlal's 'Jeevanet Jeevan'. I had to do the climax fight with him." Well, during that shoot, he met a writer called Priyadarshan. One fine day, he turned up at his house in Bombay and asked him to play the villain with Mohanlal in the film 'Aaryan'. He said, "Because of that, I made enough money to buy myself a Contessa. In those days, in the film industry, only three of us owned a Contessa — Sunny Deol, F C Mehra, and me."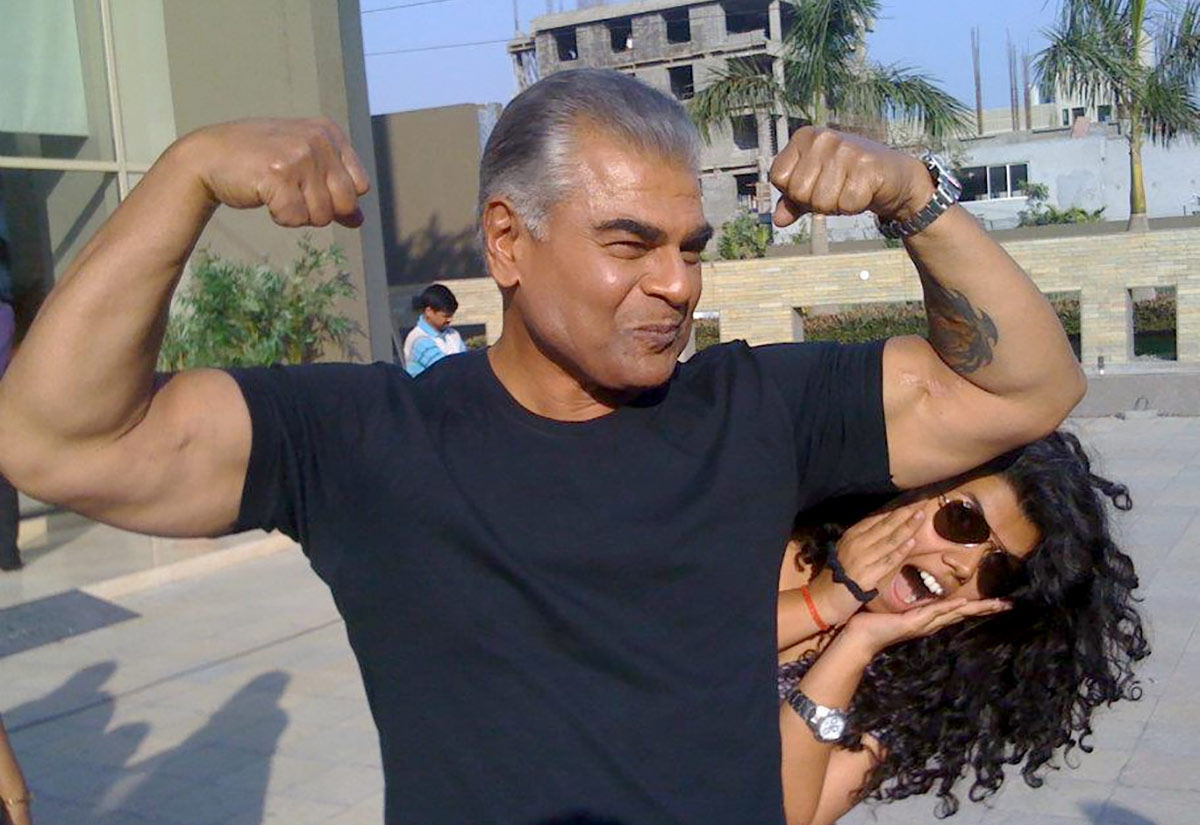 In the interview, he also confessed that Bollywood has changed a lot from the time he started out. He said, "Today, Bollywood has become a very large industry, with a lot of money. So much money that there is a tremendous disparity between the heroes, producers, and directors, and common people like me. Earlier, when we wanted to work on a film, we used to go and meet the producer or director." But today, "instead of meeting the director, you meet a casting director. And then the casting director decides if you have to meet the director. If you insist on meeting the director, you have to make an appointment."
He further added, "When to go to the office, you have to first meet the doorman. If he lets you, you meet the telephone operator or the secretary. She will ask you some absurd questions as to who you are, where you come from, and why you have come. You answer those silly questions, get humiliated, and then finally meet the director." As a result, he stopped going and meeting directors and producers anymore. He believes that if anybody wants him, they will simply give him a call.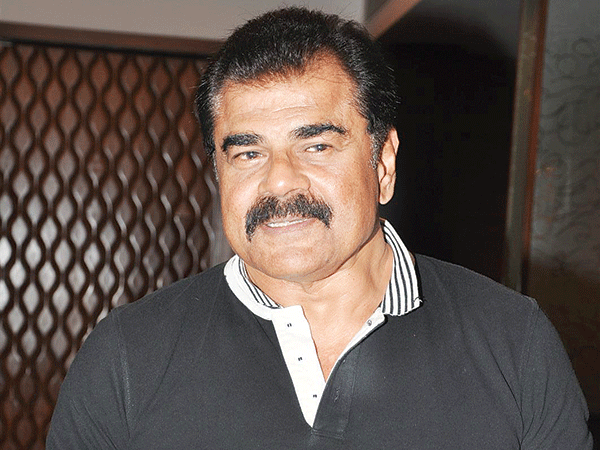 The actor was last seen in Amazon Prime Video's 'Sherni' starring Vidya Balan. He essayed the role of an owner of a nature retreat.
Moreover, the veteran actor gave a glimpse of his fitness recently where he took to his Instagram handle and shared a few pics of his pumped-up biceps with his fans. He captioned the images saying "Still trying very hard to become someone.#bollywood #hollywood #castingdirector #castingcall #hindifilms."
Take a look at the Instagram picture of Sharat Saxena here:
View this post on Instagram