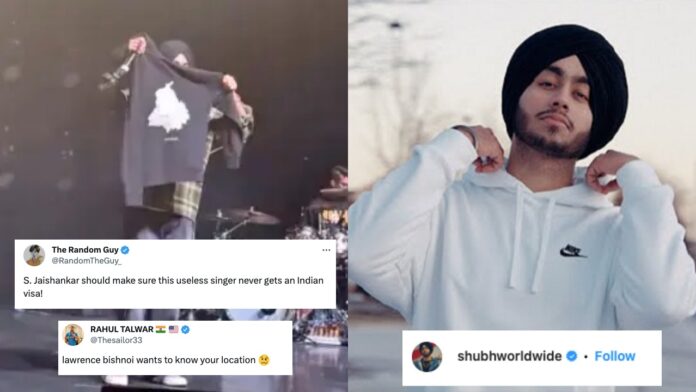 In a recent episode that has stirred the cauldron of controversy, the Punjabi-Canadian singer Shubh found himself embroiled in yet another contentious incident. He had previously been under scrutiny for his alleged affiliations with the Khalistan movement. During a concert in London on October 29, Shubh was captured on stage holding up a hoodie. It was adorned with a depiction of the tragic assassination of the former Prime Minister of India Indira Gandhi, superimposed upon the map of Punjab.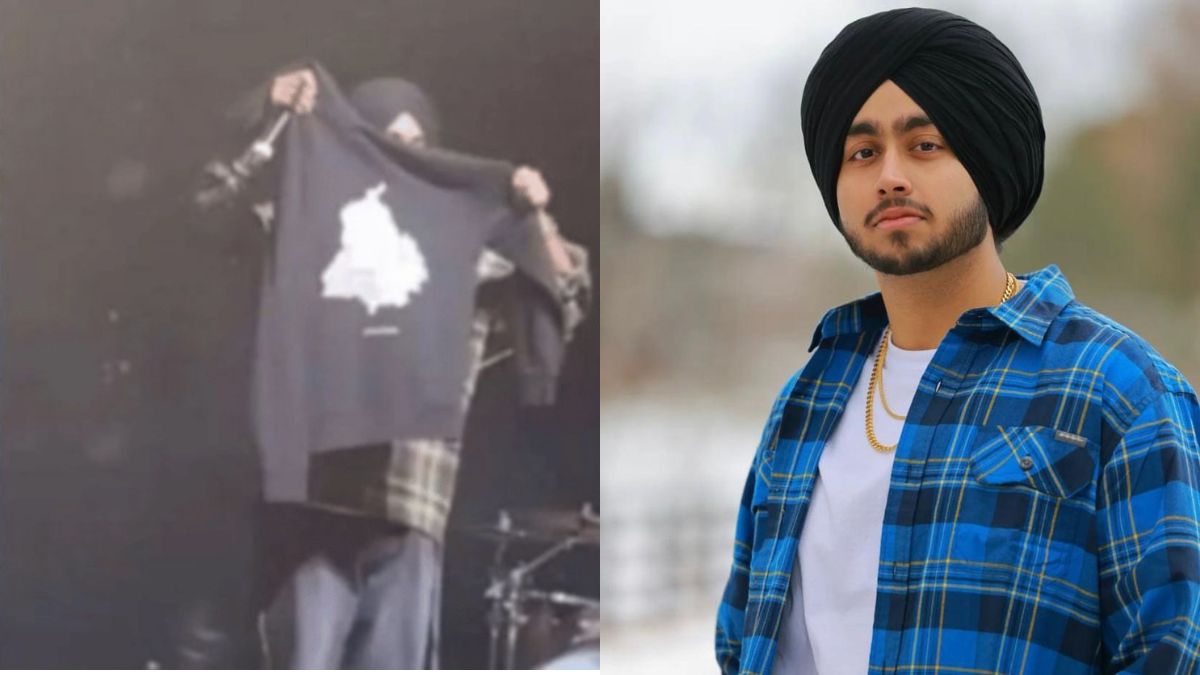 This startling act, set against the backdrop of simmering tensions, added fuel to the fire surrounding Shubh's image. Following widespread criticism, the singer released a statement defending himself. It claims that the hoodie had been thrown at him from the audience, and he had not taken notice of its graphic illustration.
"A multitude of articles of clothing, jewelry, and even phones were hurled at me by the audience during my inaugural performance in London. My primary purpose was to deliver a musical performance, not to scrutinise the items that came my way," he stated. Furthermore, he expressed frustration at the perpetually contentious climate lamenting, "No matter what I do, certain individuals will invariably find reasons to criticise me."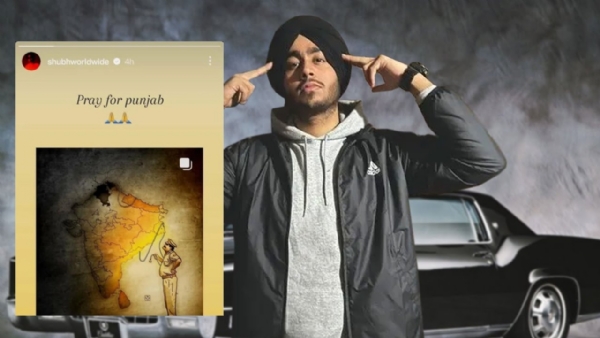 Shubh's recent controversies are compounded by a historical social media post that resurfaced. In that post he shared a distorted map of India, excluding Jammu and Kashmir, Punjab, and the northeastern states. It was accompanied by the caption "Pray for Punjab." This posting reignited the embers of discord. As Shubh articulated his connection to both India and Punjab asserting his roots and ancestry in the land and its culture. He emphasised the sacrifices made by Punjabis for India's freedom throughout history. And urged against labelling every Punjabi as a separatist or anti-national.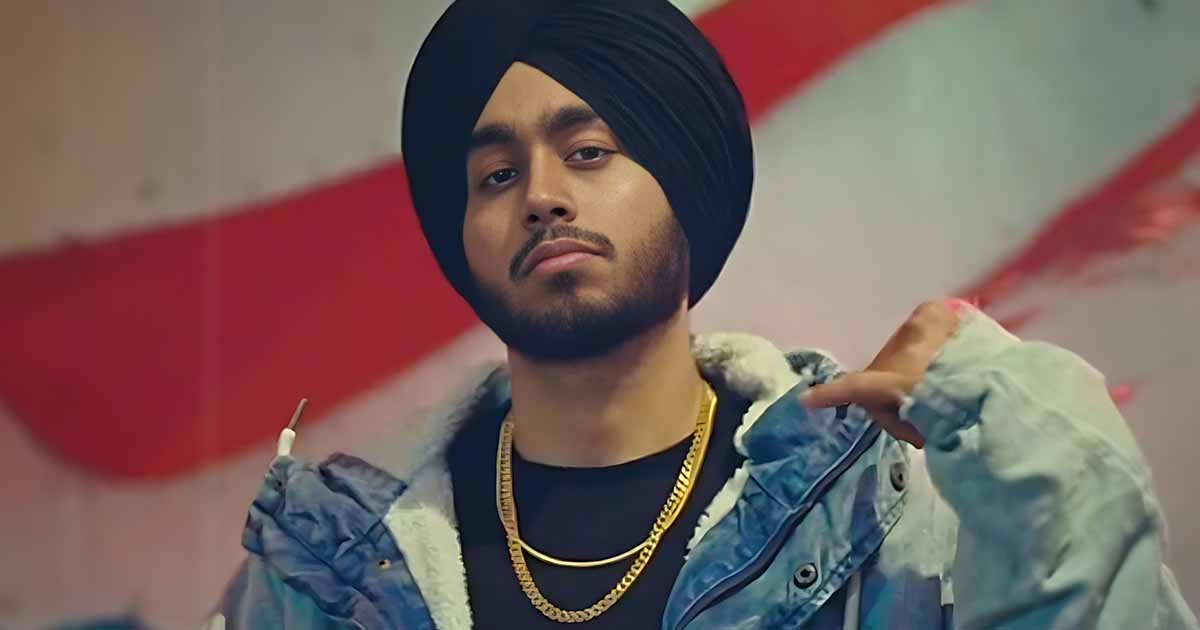 The video from the London concert, which depicted Shubh holding the contentious hoodie, swiftly went viral, intensifying the controversy. Allegations arose on social media that the hoodie was affiliated with Akaal Clothing, a brand suspected of promoting anti-India sentiments, exploiting the singer's concert for their message.
Kangana Ranaut Slams Shubh's Attack on Elderly Leader as Betrayal of Trust
Bollywood actress Kangana Ranaut weighed in on the matter. Hence condemning Shubh's actions as a celebration of the "killing of an old woman by those who she appointed as her saviours." She criticised the act as a betrayal of trust and faith, an abuse of authority, and a shameful act of cowardice rather than bravery. And highlighting the disgraceful nature of such an assault on an elderly leader who had been disarmed and unaware.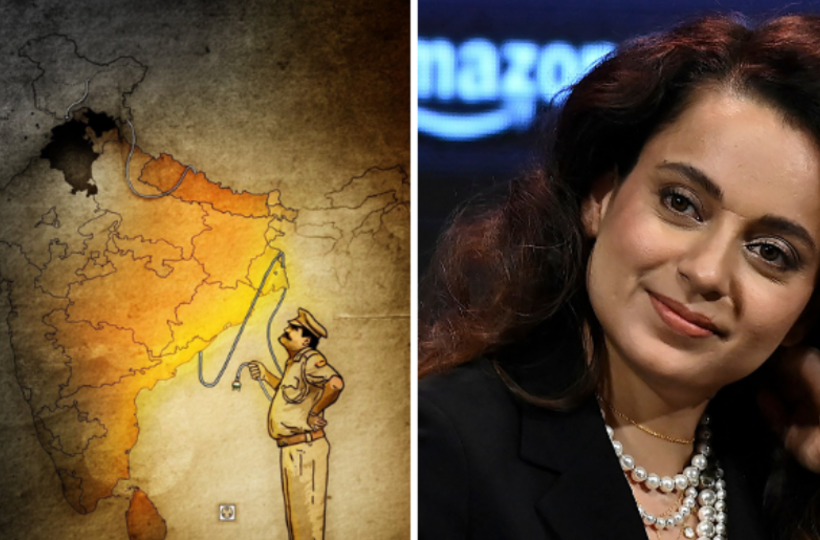 The controversy around Shubh highlights the sensitive issues of nationality and identity. It also brings attention to the ongoing India-Canada diplomatic tensions. This situation serves as a stark reminder of the significant impact public statements and actions can have in the digital age.
Indira Gandhi's assassination 
Indira Gandhi, the ex-Prime Minister of India, was tragically assassinated on October 31, 1984. The act was done by two of her bodyguards, Beant Singh and Satwant Singh, in the garden of her New Delhi residence. This event had a profound effect on India's political scene. Hence leading to a period of turmoil and unrest. Her assassination marked the conclusion of a significant chapter in Indian politics.
Read more: Zomato Replies To Customer Claim Himself as Bhupendra Jogi