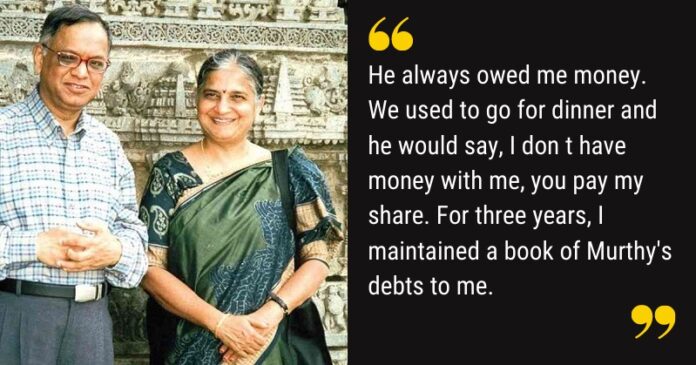 The love story is not about romance, but it is also about becoming the best version of yourself. And, Narayana and Sudha Murthy's love story is the perfect example of that. While Sudha was an extrovert and ambitious computer scientist, Narayana was shy and introverted. Their mutual friend, Prasanna introduced them in Pune.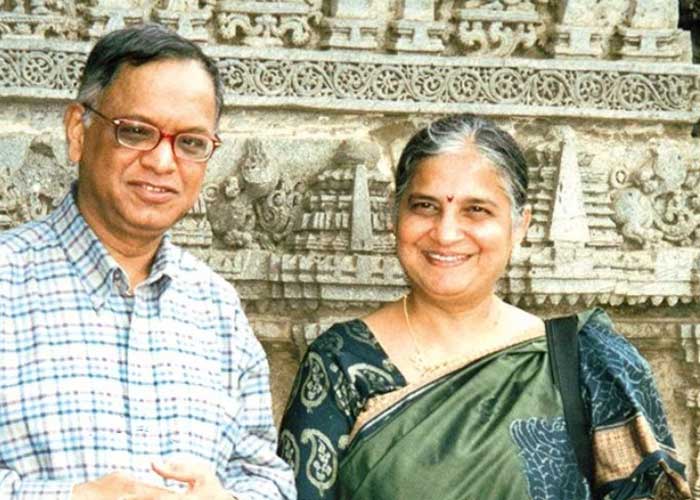 Narayana made the first move and invited Sudha and her other friends over dinner. But she refused because she was the only girl in the group. Later, Narayana convinced her to come to Green Fields hotel on the Main Road, Pune at 7:30 PM. After that, they became friends and started sharing things with each other. One day, Narayana took her out for dinner and asked the question. He said,
"I am 5'4″ tall. I come from a lower-middle-class family. I can never become rich. You are beautiful, bright, intelligent and you can get anyone you want. But will you marry me?"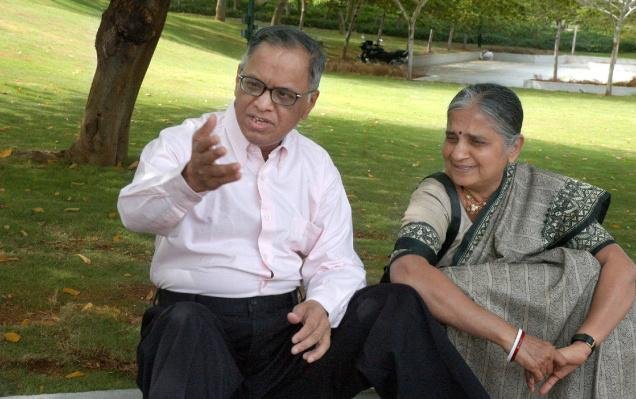 Sudha didn't answer in hurry and discussed this with her parents. Her parents didn't like it but agreed to meet him anyways. But his first meeting didn't go well, as he reached two hours late for the meeting because of a traffic jam in a redshirt. Her father asked what he wants to do in his life and Narayana said that he wants to become a politician in the communist party and open an orphanage. Sudha's father was dissatisfied with the Narayana and did not want to marry her daughter because he did not have any stable job.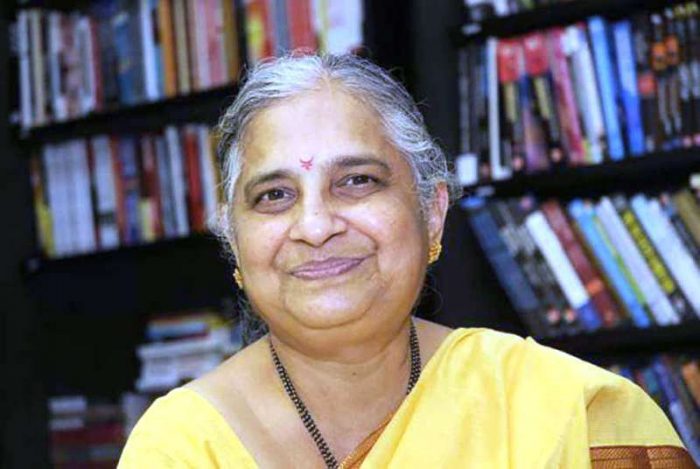 However, her mother supported them. She was positive about Narayana's intelligence and believed that he came from a good family. Meanwhile, Sudha realized that she is in love with Narayana and wants to marry him only. So, through their courtship period, they went places with each other. She said,
"He always owed me money. We used to go for dinner and he would say, I don t have money with me, you pay my share, will return it to you later." She continued, "For three years, I maintained a book of Murthy's debts to me. No, he never returned the money and I finally tore it up after our wedding. The amount was a little over Rs 4,000."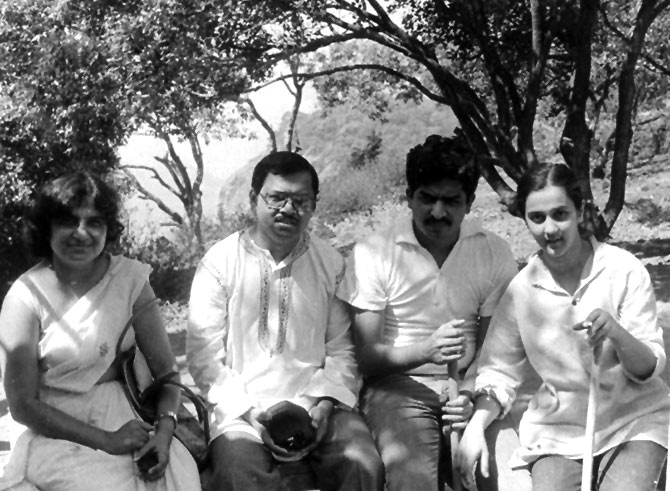 Narayana left his job as a research assistant in the late 1970s to start his own software company. He became the General Manager at Patni computers at the end of 1977. He was going on a training project to the US but wanted to marry Sudha before going. Because he had a stable job, Sudha's father gave consent to the marriage. The duo got married on February 10, 1978. Both of them equally contributed to the wedding which cost Rs. 800.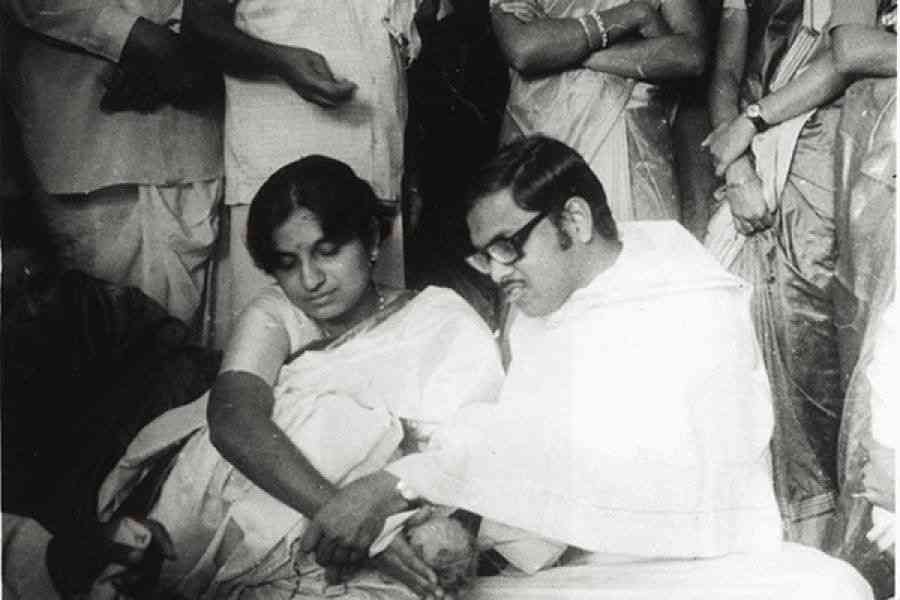 Later, Narayana realized his dreams in 1981 and that was the starting of Infosys. But as usual, he had a dream but not money. At that time, Sudha supported him and took all the financial responsibilities. She said, "We were living a comfortable life in Bombay with a regular paycheck and I didn't want to rock the boat. But Murthy was passionate about creating good quality software. I decided to support him. Typical of Murthy, he just had a dream and no money." She further revealed, "So I gave him Rs 10,000 which I had saved for a rainy day, without his knowledge and told him, this is all I have. Take it. I give you three years of sabbatical leave. I will take care of the financial needs of our house. You go and chase your dreams without any worry."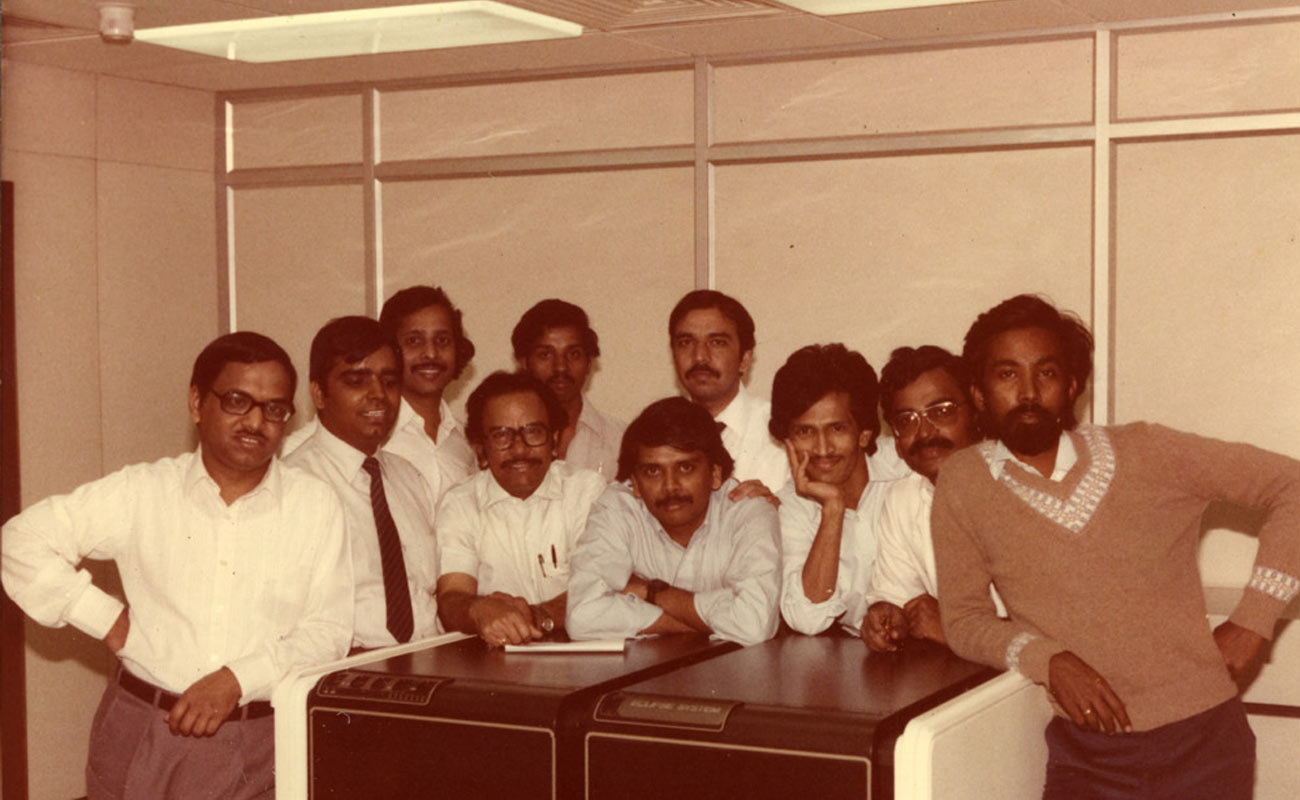 Later, she quit Telco and moved to Pune. The couple worked hard to set up Infosys. However, Sudha realized that someone needs to give time to the family too. So, she quit her job and became a homemaker. They supported each other and helped each other to become a better version of themselves. Narayana gives all credit to her and says,
" I stepped on your career to make mine. You are responsible for my success."

Photo Credit: TimesOfIndiaAs per the excerpts from Sudha's book, "Murthy and I are two opposites that complement each other. Murthy is sensitive and romantic in his own way. He always gifts me books addressed 'From Me to You. Or 'To the person, I most admire, etc. We both love books. I am an extrovert and he is an introvert. I love watching movies and listening to classical music. Murthy loves listening to English classical music. I go out for movies with my students and secretary every other week."
Read more: Real Love Story Of Captain Vikram Batra & Dimple Cheema