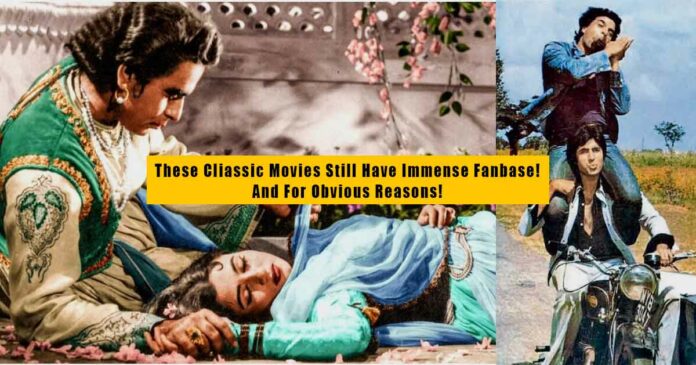 When it comes to Bollywood, it has a film for every mood. Whether you are facing a mid-life crisis or recovering from a recent breakup, there is literally a flick for every phase. Because you don't wanna miss if Anand really died in the end or live without knowing if Raj married Simran, we have compiled a list of 15 Bollywood movies that you should surely watch. From the early aughts, we rounded out old Hindi movies and feel-good entertainers for you. So, stop searching and grab your popcorn now:
1) Hum Aapke Hai Koun (1994)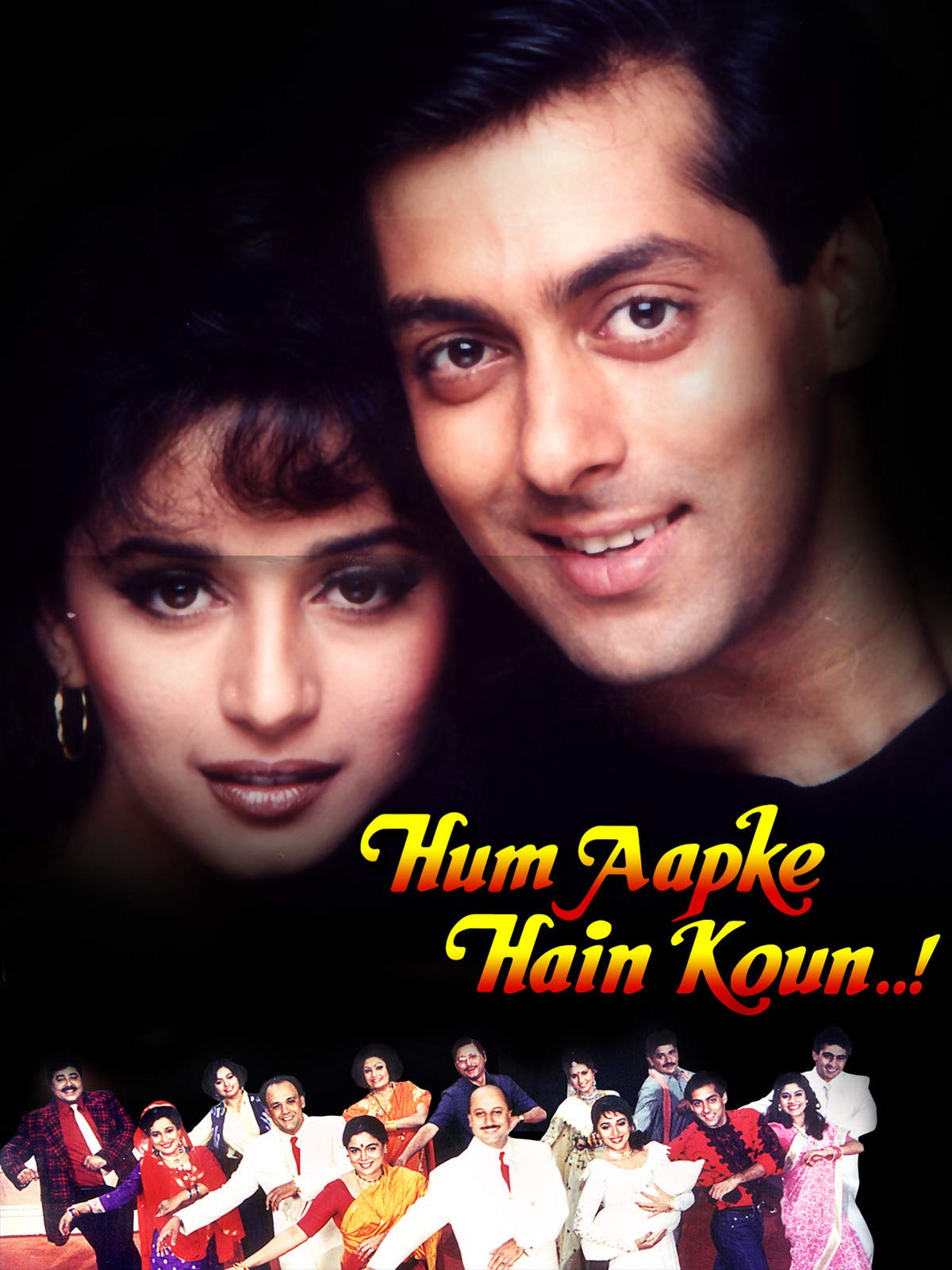 The 1994 film "Hum Aapke Hain Koun" is an evergreen and timeless classic movie. It traces the love story of Nisha and Prem, where Nisha is played by Madhuri Dixit and Prem is portrayed by Salman Khan. Prem is Nisha's elder sister Pooja's brother-in-law. Rajesh and Pooja were about to share the good news of love between Nisha and Prem with family.
Unfortunately, the tragedy happens and Pooja dies leaving behind a baby. For the sake of her nephew, Prem and Nisha's family ask Nisha to marry Rajesh. Will Pooja will agree to marry her brother-in-law Rajesh? To know, watch one of the best old Bollywood movies of all time.
2) Qayamat Se Qayamat Tak (1988)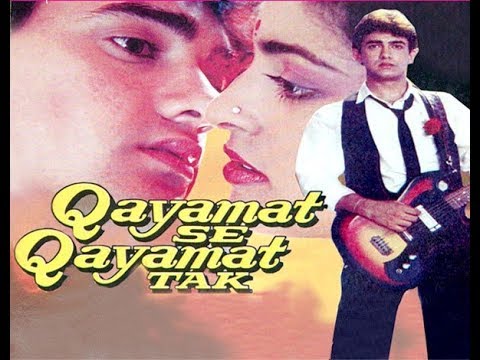 Before Bollywood had Ranbir Kapoor, Vicky Kaushal, Varun Dhawan, Aamir Khan was the ultimate chocolate boy of the Hindi film industry. It is one of the best old Hindi films that features Juhi Chawala and Aamir Khan in the lead role. This tale revolves around two lovers who belong to rival families fighting for their happily ever after. Watch this beautiful romantic movie to know if they got their happily ever after or not.
3) Mughal-e-Azam (1960)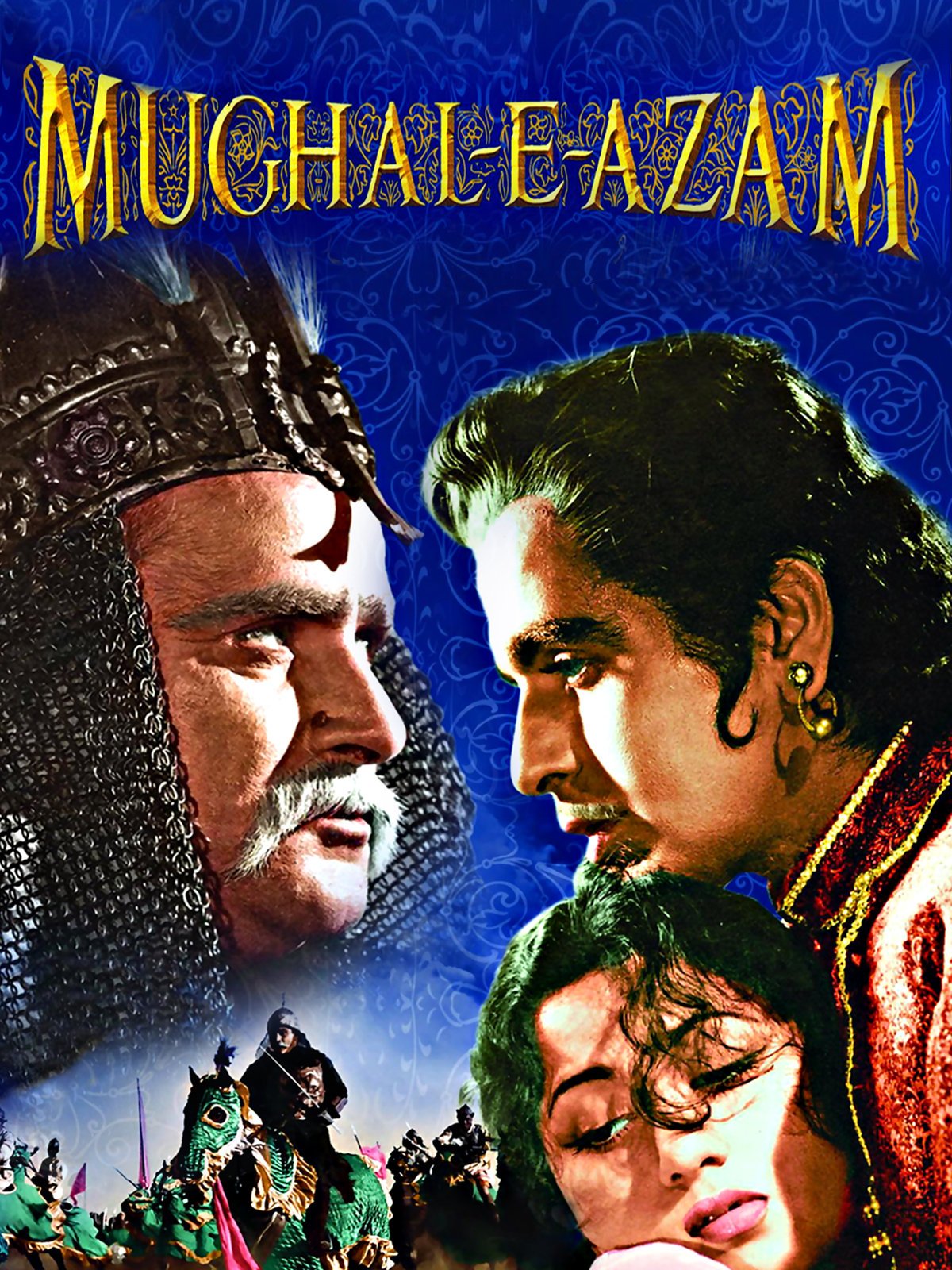 In the history of Indian cinema, K. Asif's "Mughal-e-Azam" was a milestone. The magnum opus took six years to complete. Besides, it took a decade to finally hit the screens. This is one of the superhit old Hindi movies that was an ambitious project. "Mughal-e-Azam" is a historical epic movie that featured Madhubala, Dilip Kumar, and Prithviraj Kapoor. Moreover, it is one of the expensive movies of its time.
4) Bobby (1973)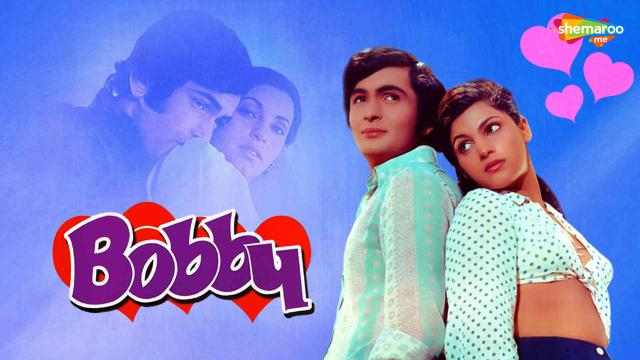 "Bobby" was the first film when teenage romance was explored as a genre. It was one of the best old Hindi movies of it its time. Even now, it is considered one of the most romantic movies in Bollywood. When "Mera Naam Joker" failed, Raj Kapoor lost all his savings but "Bobby" delivered salvation. In this movie, he launched Dimple Kapadia and his son, Rishi Kapoor. With the huge success of this movie, they achieved overnight fame as well.
5) Dilwale Dulhania Le Jayenge (1995)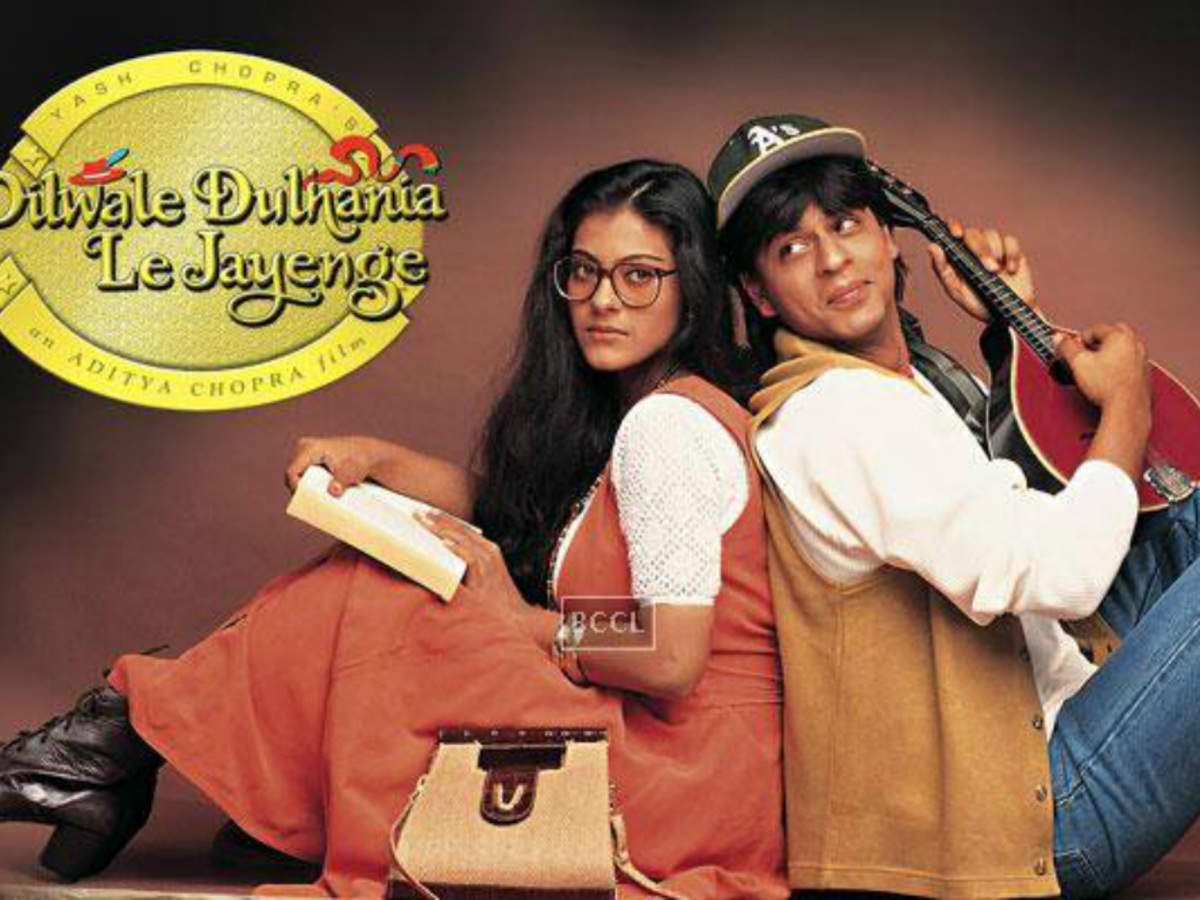 "Dilwale Dulhania Le Jayenge" is Shah Rukh Khan and Kajol's benchmark movie in the romance genre. It is one of the superhit old Hindi movies that beat Sholay and become the longest-running film in India. There is an old theatre in Mumbai, Maratha Mandir that continues to play a show daily. Interestingly, it has clocked over 1000 weeks that it is playing daily. Undoubtedly, it is the epitome of romantic movies.
6) Mother India (1957)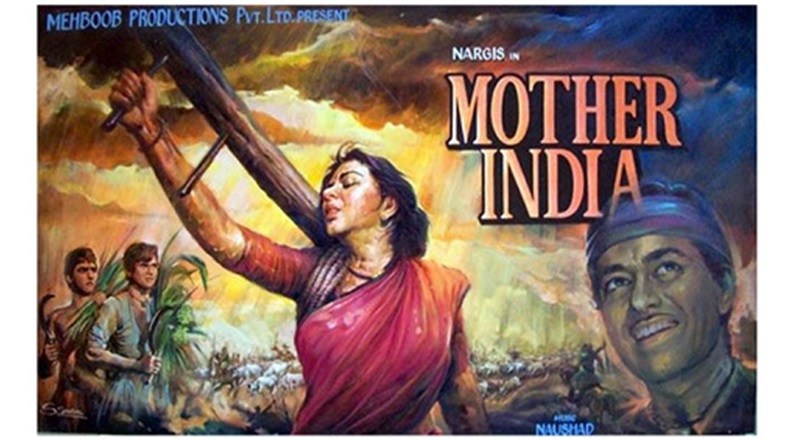 "Mother India" hailed as India's 'Gone with the Wind'. It was the country's submission for the Academy Awards that is a foreign film category. This is one of the old Bollywood movies that featured Nargis, Rajendra Kumar, and Sunil Dutt. "Mother India" is a great 1957 movie that holds immense social and cultural significance.
7) Sholay (1975)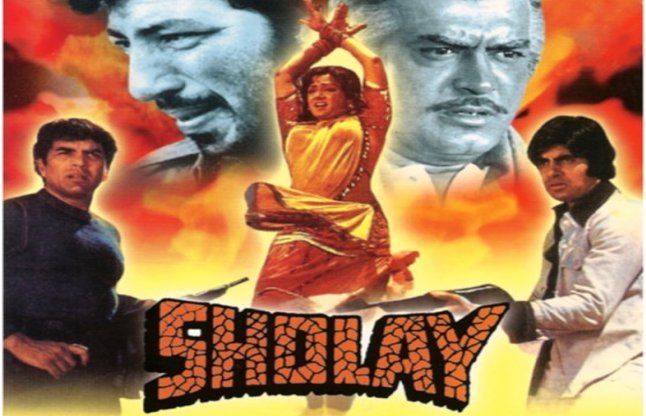 Filmmaker Shekhar Kapur said that Indian film history can be divided into Sholay AD and Sholay BC. This movie has volumes of the finesse that was put together by Jaya Bachchan, Hema Malini, Amjad Khan, Sanjeev Kumar, Amitabh Bachchan, and Dharmendra. The masala potboiler ran for more than five years in Indian theatres.
The 1975 film gave us ultimate bromance goals. It is one of the best old Hindi movies that immortalized the friendship for times to come. Apart from that, Gabbar Singh is the best villain of all time undoubtedly. Not to forget his epic dialogue, "Tumhara Naam kya hai Basanti?"
8) Dil Chahta Hai (2001)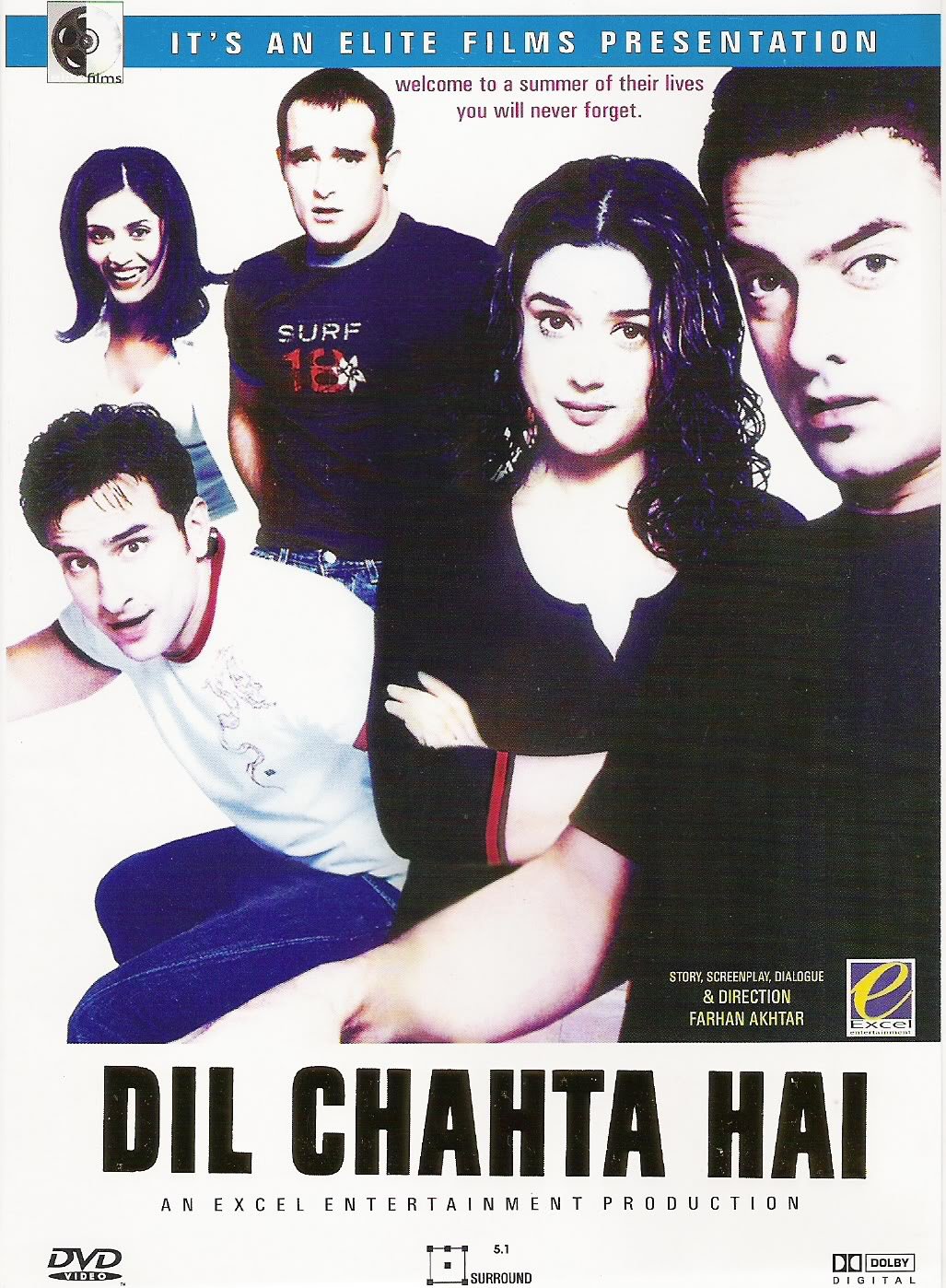 Undoubtedly, "Dil Chahta Hai" is one of the old Hindi movies that make you want to plan a trip to Goa with your buddies. This movie showcases the ultimate bond and friendship between Aamir Khan, Saif Ali Khan, and Akshaye Khanna. Packed with hilarious dialogues, slice-of-life gags, romance, friendship, and slapstick comedy, this film makes you go crazy.
9) Andaz Apna Apna (1994)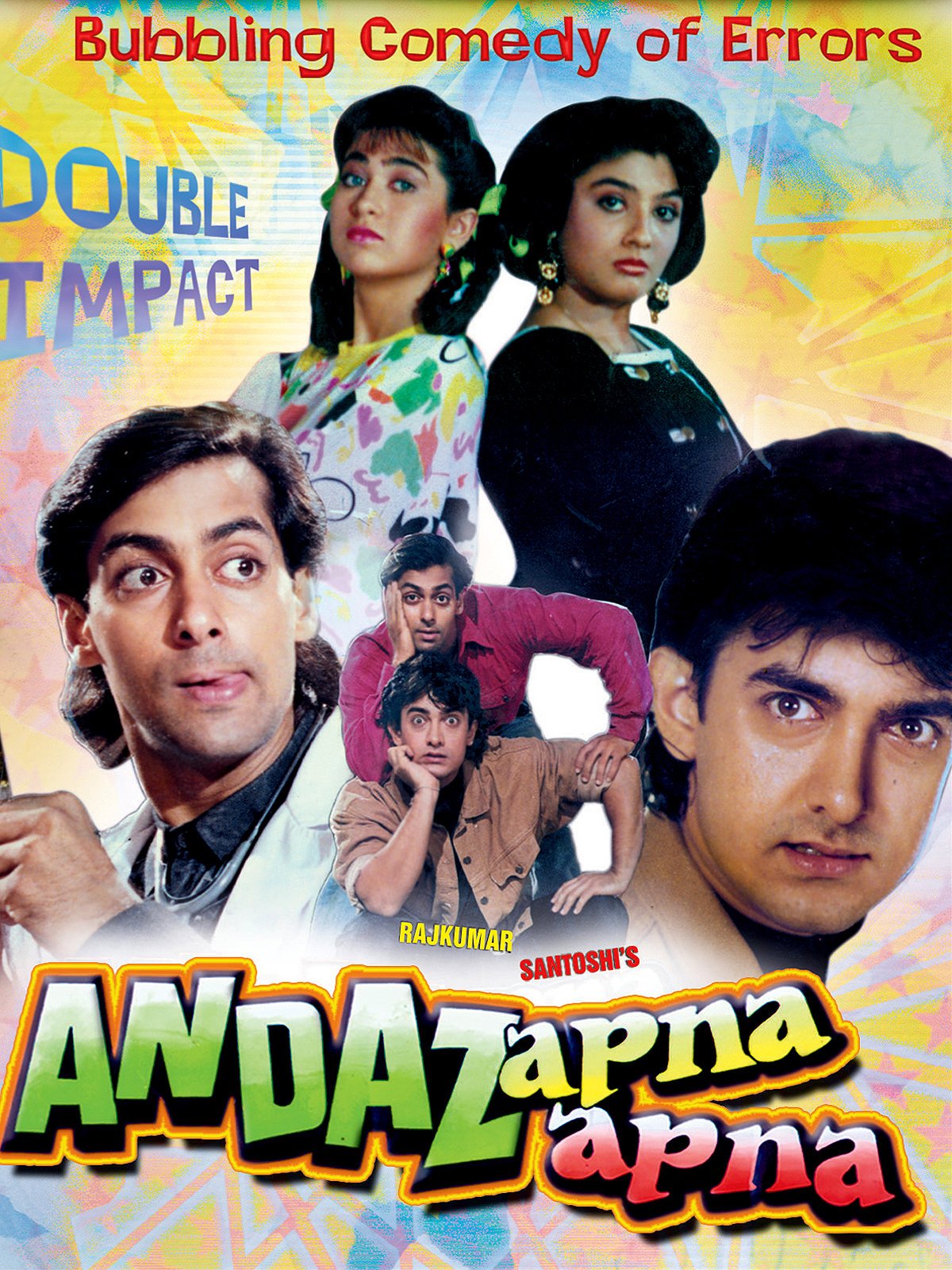 This is another Aamir Khan's one of the best films on his list. Without this movie, the list of Bollywood classic comedies is just incomplete. This movie is none other than the rom-com movie "Andaz Apna Apna". From Crime Master Gogo to Teza, this movie never fails to tickle our funny bones. No matter how hazy things get, we can never figure out "Mark Kidhar Hai?"
10) Hera Pheri Series (2000 And 2006)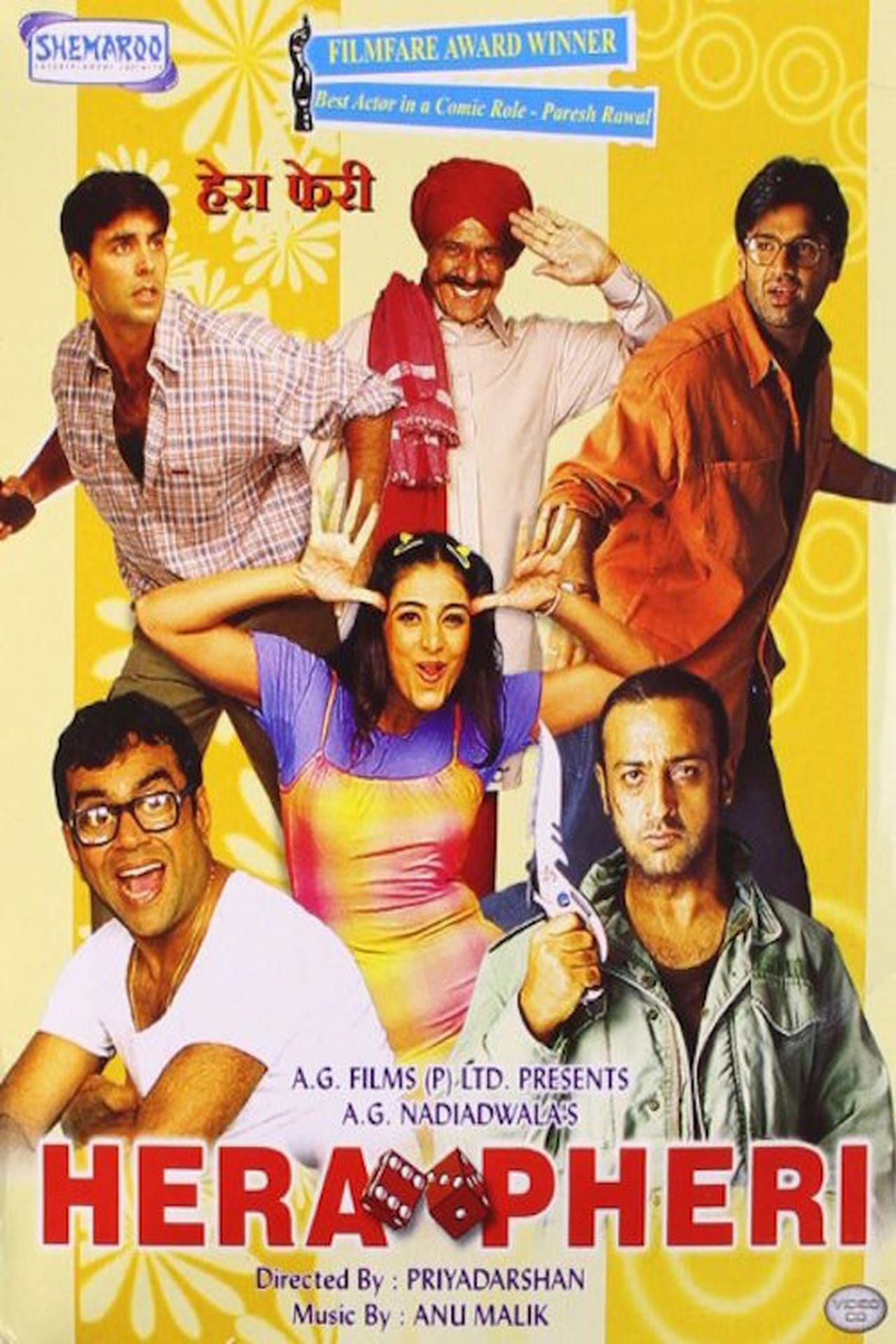 Not just one, but the entire series of "Hera Pheri" is as hilarious as you can't even imagine. This is one of the best old Hindi films that have two movies in its series. In the movie, things never go as planned for three unemployed men, named Baburao, Shyam, and Raju. They are in the quest to earn easy money. In the midst, their arguments and antics make it super it super entertaining for us to watch.
11) Jo Jeeta Wohi Sikander (1992)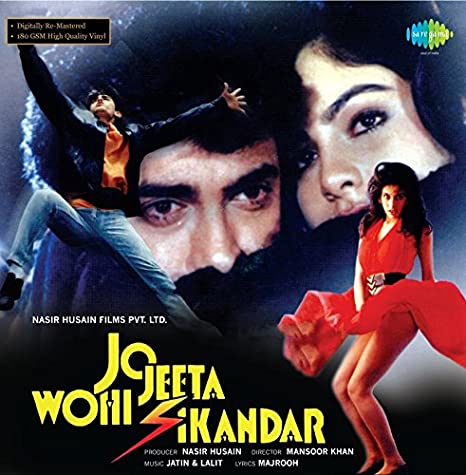 "Jo Jeeta Wohi Sikander" is a Aamir Khan, Pooja Bedi, Ayesha Jhulka starrer film. This movie is nothing less than a classic high-school drama. In this movie, there are two brothers, Sanjay Lal and Ratan Lal Sharma who live in Dehradun. While Sanjay is a lazy prankster, Ratan is a devoted student. Ratan loses the cycle race in an unexpected turn of events. Later, Sanjay vows to win the award and his brother's honor back.
12) Deewar (1975)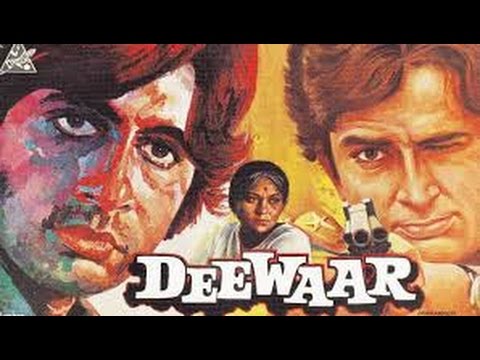 You must remember the iconic dialogue from this film, "Mere pass Maa hai." This is one of the most memorable and used dialogues in India. The 1975 film "Deewar" starred Amitabh Bachchan, Shashi Kapoor, and Nirupa Roy. This action drama is an award-winning film through which you can visit the golden era of the Hindi film industry.
13) Taal (1999)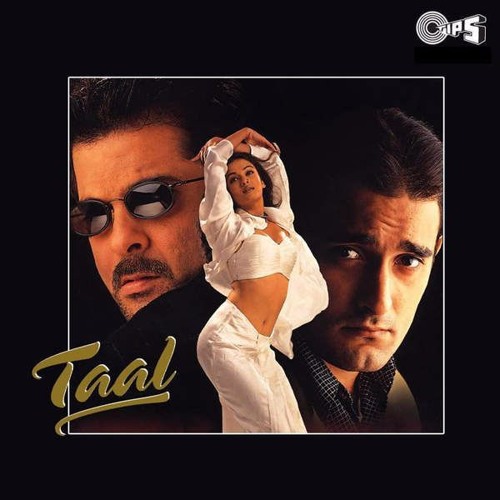 "Taal" is one of the best movies by Subhash Ghai and it is also considered one of Aishwarya Rai Bachchan's best works. Besides her, this movie also starred Anil Kapoor and Akshaye Khanna. This is the romantic story of Mansi and Manav, where Vikrant creates a love triangle in the story. If you want to know if Mansi and Manav ever get together, you can this romantic movie now.
14) Mr. India (1987)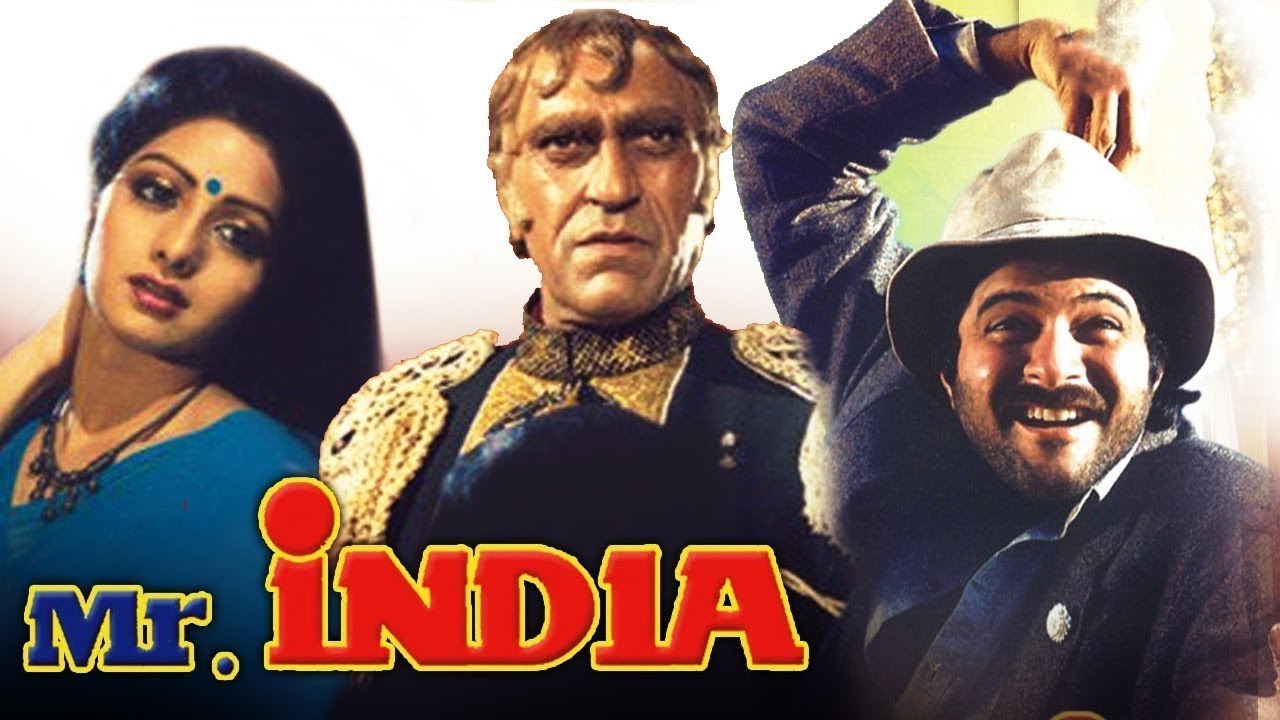 "Mr. India" is a 1987 Hindi adventure comedy film. It movie starred Anil Kapoor as Arun Verma, Sridevi as Seema Sohni, and Amrish Puri as Mogambo. This movie features in the list of '100 Greatest Indian Films of All Time' and is considered a cult classic film. Mr. India is the story of Arun Verma who receives a gadget that can make him invisible. While he tries to use the gadget for good use, Mogambo wants that gadget too for his evil purposes. Will Arun give that gadget to Mogambo?
15) Waqt (1965)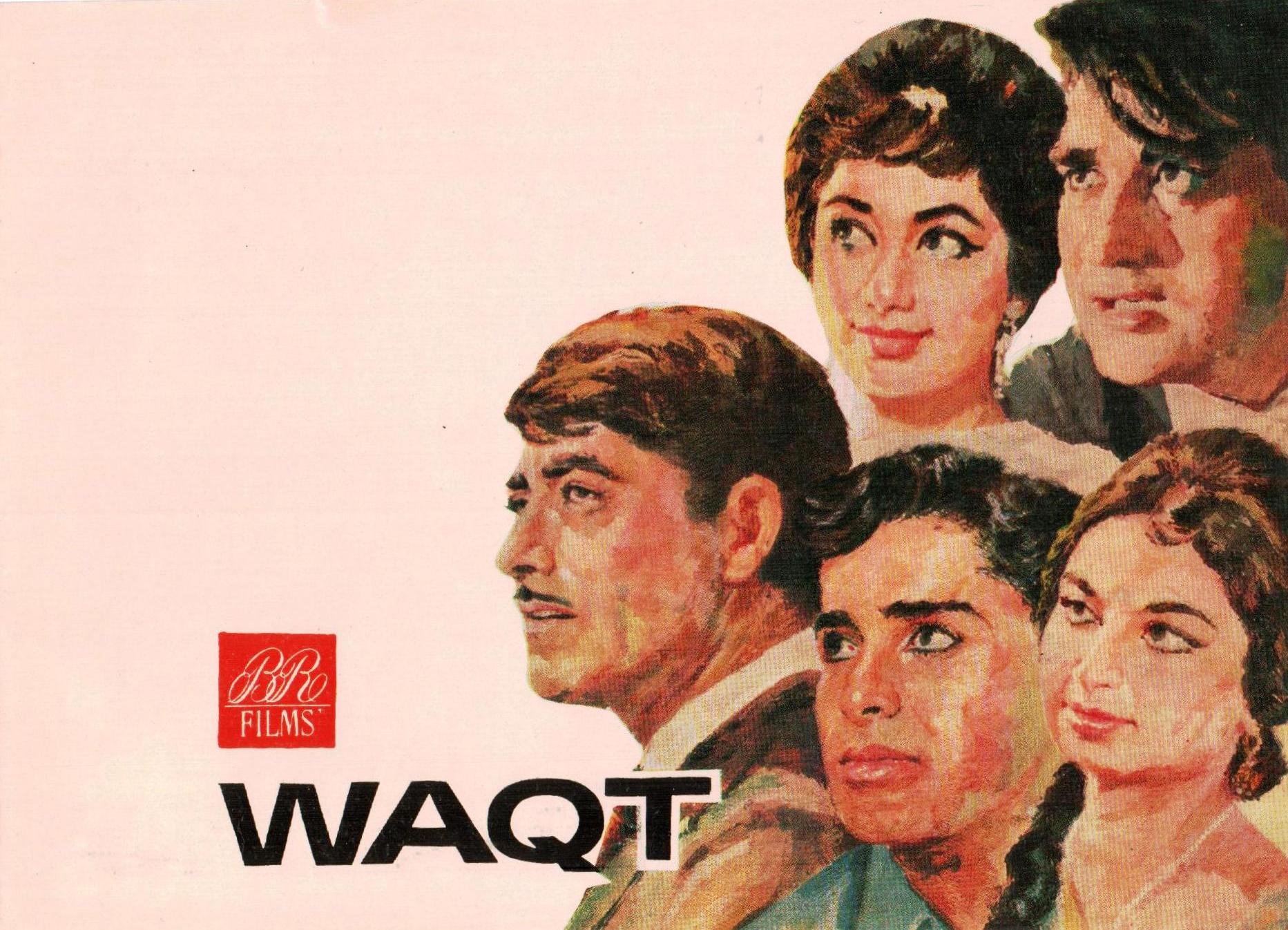 "Waqt" is a movie based on a family drama. It had a completely different storyline from the nationalistic movies of the 1960s. This was one of the greatest Bollywood films of all time that was directed by the supremely talented late Yash Chopra. The movie starred some remarkable actors such as Shashi Kapoor, Sunil Dutt, and Balraj Sahni.