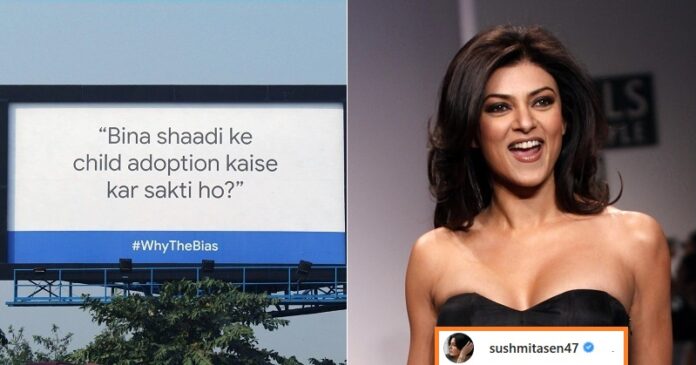 Sushmita Sen, the former Miss Universe, an Indian actress, and the 46-year-old single mother of her two beautiful adopted daughters is a lady who is not afraid to break unacceptable and biased social norms. Recently she reacted to a billboard that didn't go down well with her opinion on women adopting children before marriage.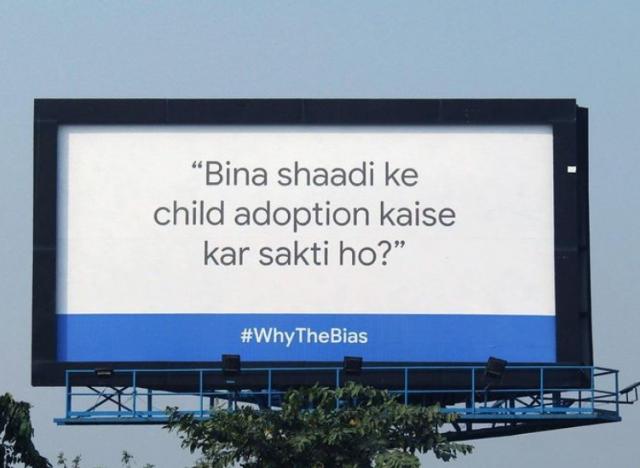 Sushmita Sen has been an inspiration to many. At the young age of 24, the actress took a very bold step of adopting an adorable little child, whom she had lovingly named Renee in 2000. Sushmita also adopted a second daughter, Alisah in the year 2010.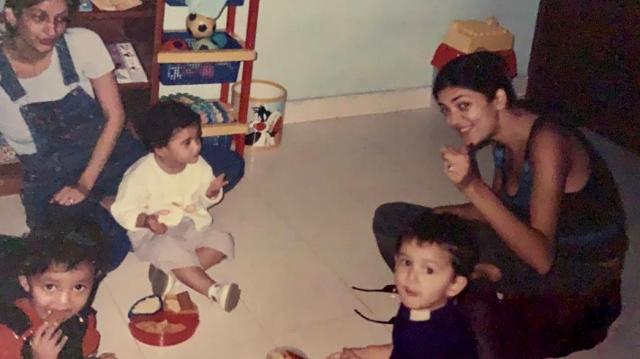 Everyone praised Sushmita for her brave step but she has admitted before that it wasn't easy for her to adopt a child as a single mother without marriage. She had to face a lot of challenges and the adoption process hasn't been hassle-free for her. Her beautiful daughters, Renee and Alisah adore her, Sushmita also never misses an opportunity to shower her love on them. The actress often shares moments of her life with her little children on her social media, where one can witness their bond.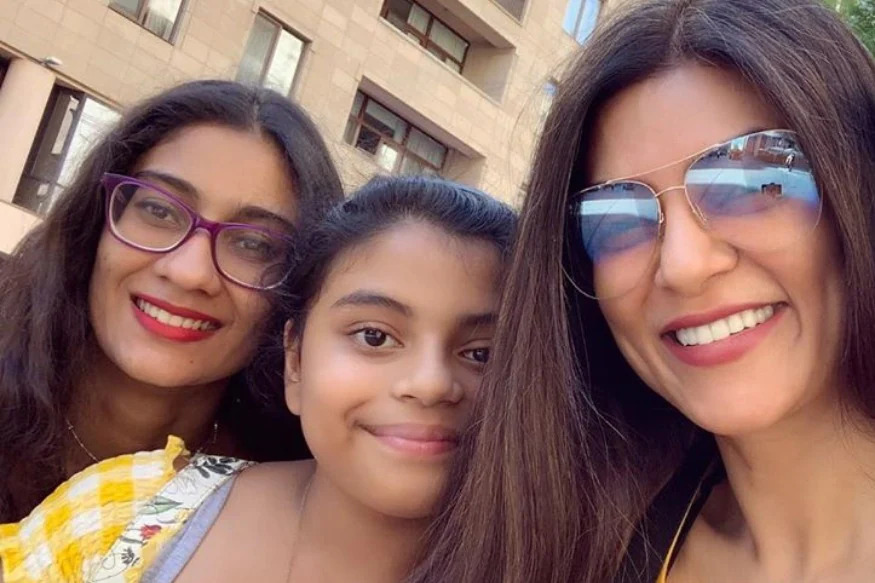 Sushmita has always encouraged millions with her deeds and words. Sushmita once attended an event at the Federation of Indian Chambers of Commerce and Industry (FICCI), Hyderabad where she said that the decision to adopt was not an act of charity but also a way of protecting herself. Speaking about the same, She said:
"In the natural birth, the mother and the child connect through the umbilical cord but in adoption, the mother and the child are connected by this higher power, a connection that you cannot cut off. I have had the privilege of experiencing it twice. To become a mother who has given birth from the heart. I have not missed a day of feeling the joy of motherhood."
To raise her daughters with undivided attention and proper guidance, She took a break from her acting career. She once shared in an interview:
"I asked myself, do I really want to do this. With a baby at home and my companies, the I AM Foundation, I have a lot more that needs my attention right now. It's time to focus on them."
After her younger daughter Alisah turned 10, Sushmita made her comeback with the Indian crime drama web series 'Aarya' for which she also received the title of the 'Best Actor in drama series' at award platforms like Dada Saheb Phalke Award, Filmfare, Raj Kapoor Award and Film Critics Guild.
Recently she reacted to a hoarding doing the rounds in Delhi and Mumbai, The billboard said: "Bina shaadi ke child adoption kasie kar sakti ho?" (How can you adopt a child without marriage) with "#Why the bias" written below.
Sushmita reacted to the advertisement by posting the photograph of the hoarding on her Instagram handle with the caption: "This seems to be doing the rounds in Mumbai and Delhi… heard this one too many times before I decided to stop listening. 😊🤷‍♀ #SingleMotherByChoice ❤️#WhyTheBias #ad."
Check out Sushmita's Instagram post:
View this post on Instagram
Many netizens praised her for this step and called her an 'inspiration'.

We certainly look up to the diva for inspiration.