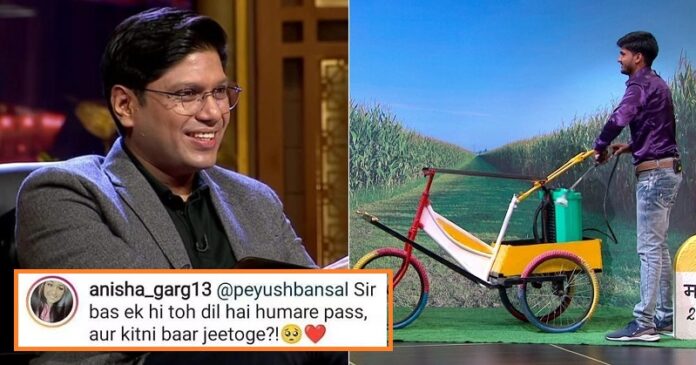 Shark Tank India not only introduced us to the entrepreneurial world but also made us curious and excited about the lives of the contestants after the show. Kamlesh Nanasaheb Ghumare aka Jugaadu Kamlesh is one such contestant as his pitch was interesting and innovative and one of the highlights of the season.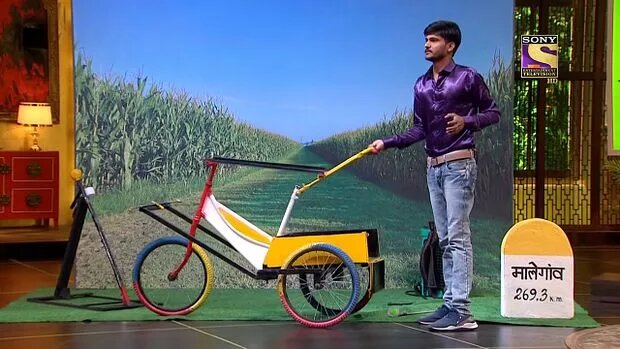 On the show, Peyush Bansal invested in Shark Tank India contestant Kamlesh's hand-drawn carts for farmers, even after the show people have been interested to know the present status of the venture and in the whereabouts of the contestant. As people were excited about knowing the progress of the startup, Peyush Bansal shared an update on Kamlesh and his product.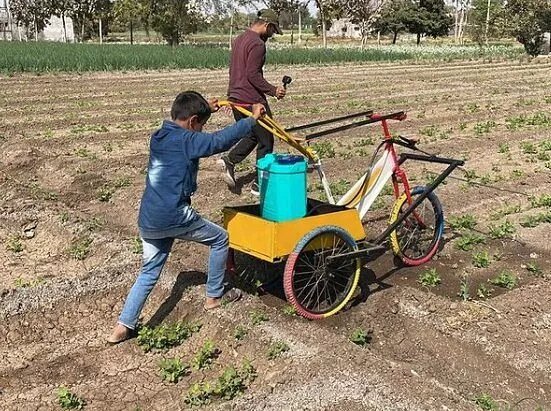 In an Instagram post, the Shark Tank India judge shared how they are taking the help of professional designers to improvise the design of the carts. The team took a lot of feedback. He also discussed some of the problems they are facing right now and how they plan to optimize and resolve them. Peyush Bansal also said that he will share more updates about it at a later date.
Sharing a few photos on Instagram, he wrote:
"Everyone I meet these days has one question….what is the update on Kamlesh from @sharktank.india? While I don't believe in talking about things till we achieve something, because of popular demand…here is a quick update…We have initiated a process of design and consumer validation of the cart with help of a team of professional Industrial designers. The Design Team visited Malegaon and nearby farms, spent time with different farmers and different crops, along with @jugaadu_kamlesh, Naru and took a lot of feedback."
He also added:
"Biggest concerns are: Weight of Cart, movement on different uneven terrains and width of cart (as alley size is small in certain crops). Next steps: Find creative solutions to these problems, do design optimisations and go back and test again. Some pics attached. Hope it helps to keep the momentum and hopes high 🙂 Will keep you posted !!! Cheers."
Check out Peyush Bansal's Instagram post updating on Kamlesh:
View this post on Instagram
According to reports, last month, Kamlesh and Naru were invited to Peyush's residence. Kamlesh had also expressed his excitement about meeting Peyush at his residence and taking things forward.
In Shark Tank India everyone was impressed by Kamlesh's pitch. Peyush decided to invest Rs 10 lakh in Kamlesh's venture for a 40% stake in the firm (KG Agrotech). Additionally, Kamlesh and Naru were also offered a ₹20 lakh loan at a 0% interest rate.
Jugaadu Kamlesh's intention to help farmers with his innovative and interesting project has been well accepted by the audience.
Here are the reactions of the people rooting for him: