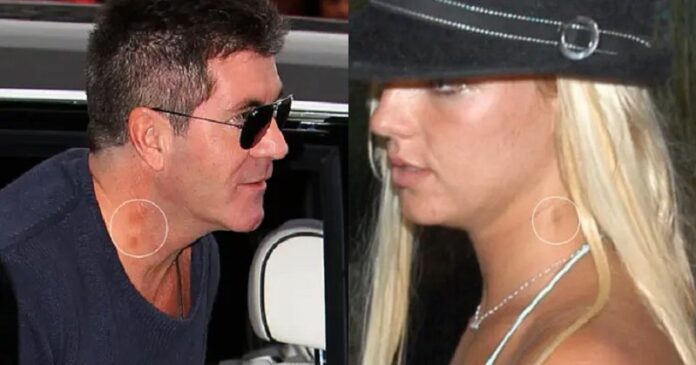 Be it Hollywood or Bollywood, the fascination with celebrity life is noticeable everywhere. With millions of fans around the world, these celebrities are subjected to intense media scrutiny.
From their latest projects to their diets, love life, and the new gossip around them, fans want to know everything about their favorite star.
With an intense level of public exposure, a few slip-ups, intentional or unintentional, are bound to happen.
While some celebrities with hickeys remain more tightlipped than others about their romantic lives, sometimes a few shots from the paparazzi reveal all that fans would want to know.
Read on below, to find out which Hollywood celebrities' hickeys have been pictured in public and see the pictures of celebs with a hickey on their necks.
1) Kendall Jenner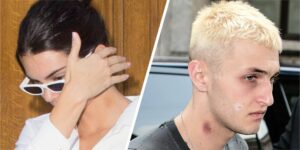 Hickey on celebrity is quite common these days. Kendall Jenner is a widely successful model who has graced the covers of "Vogue" and "Cosmopolitan" and is a part of the show, "Keeping Up With The Kardashians".
Kendall has always been more reserved about her personal life in reality T.V. shows even while dating high-profile celebrities like Harry Styles.
Kendall had briefly dated model Anwar Hadid and the two were spotted with hickeys on their necks at the same timeline.
2) Kim Kardashian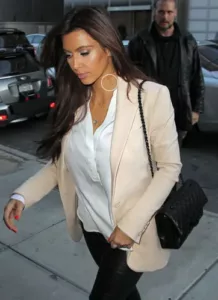 The reality T.V star of " Keeping Up With The Kardashians" and the beauty mogul of "K.K.W" and " Skims", Kim has never been the one to shy away from the spotlight.
Be it her short-lived marriage to her first husband or the proposal and wedding with her second husband, Kanye West, Kim has shared till all on her T.V. show.
In this shot, a dolled-up Kim was snapped hitting the streets with a hickey on her neck after spending the night with her, then-boyfriend, Kanye West.
3) Rihanna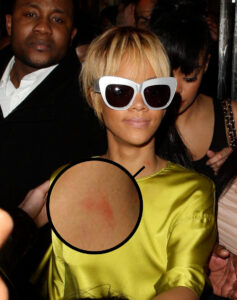 The next on our list of celebs with hickeys is the mega-popular popstar and owner of the cosmetic line "Fenty", Rihanna has never been shy to write about her romantic exploits in her songs.
The singer has legions of fans around the world who remain curious about her dating life, and this picture of Rihanna with a hickey gave her fans some information. She is currently in a relationship with rapper, ASAP Rocky.
4) Britney Spears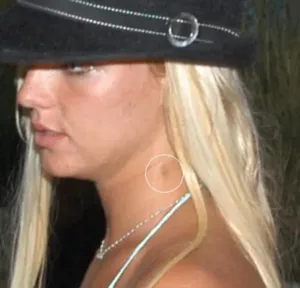 You will find celebs with hickeys all around world. With catchy songs like "Hit Me Baby One More Time" in the late 90s and early 2000s, Britney Spears found super-stardom. But this stardom soon turned into an obsession for the paparazzi.
Britney has always been open about her struggles with mental health and depression and how media scrutiny had a huge role to play in her anxiety.
With constant attention, Britney got from the cameras, being caught with a hickey on her neck and other such moments were sadly common for her.
5) Paris Hilton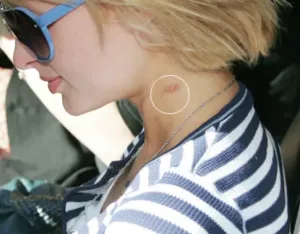 The next celebrity with hickey is the millionaire socialite, who was the first person to be known for being "famous for being famous". Her reputation and lifestyle played a major role in the popularity of today's influencers and reality T.V. stars.
Paris was infamous for being a constant fixture on tabloids and news and so pictures of her with a hickey on her neck were not very surprising.
6) Drew Barrymore and Justin Long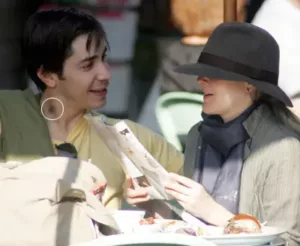 Hickey on celebrity have been very popular nowadays. The former love birds famously dated from 2007 to 2010, during which they starred in the super-hit movies, " He's Just Not That Into You" and " Going The Distance".
Usually, both the celebrities have been known to be quiet about their private lives but they never hid their romance and were often spotted on dates and red carpets together.
This picture was snapped during their relationship where Justin was spotted with a hickey.
7) Gerard Butler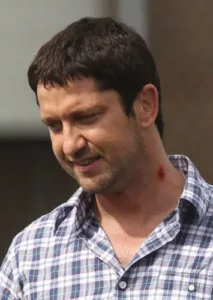 The next entrant on the list of celebrity love bites is the Scottish actor, who is one of Hollywood's most successful actors.
With a slew of hits like, "Olympus Has Fallen", " Greenland" and " 300" under his belt, Gerard is a popular star and his charming personality has always made him a favorite with the ladies.
While he is not currently married, he is in a serious relationship with Morgan Brown and has been spotted with her several times on dates and movie premiers. Gerard Butler has always been quite a ladies' man so this picture with a hickey comes as no surprise.
8) Keanu Reeves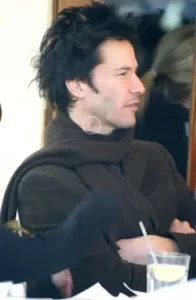 The Canadian actor is the leading man in two of the biggest series Hollywood has produced, " The Matrix" and " John Wick". The actor has always been a bit of an enigma to the public, considering his success in keeping his life super private.
He is currently with his long-term partner, Alexandra Grant and the two made their red carpet debut as a couple in 2019. While Keanu might keep his life under wraps, this picture certainly did not stay hidden.
9) Kelly Osbourne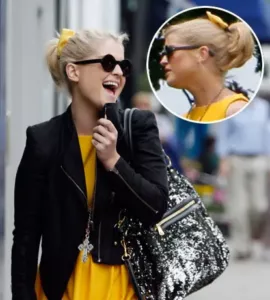 The English personality can certainly do it all. Kelly is an actress, singer, model, and fashion designer. While Kelly is yet to be married, she has been in some serious relationships and was engaged at one point.
She is currently with her boyfriend, Erik Bragg. Kelly has not been shy about sharing her dating experiences with her fans and while she may be the fashion police with the ever-impeccable style, in this photo she missed coving her hickey.
10) Samantha Ronson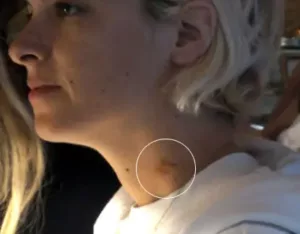 Samantha Ronson is an English Dj, singer, and songwriter. She comes from a family blessed with music talents as her elder brother, Mark Ronson is a known producer and musician.
While Samantha has been linked to many people, at the time of this picture she was in an on-off relationship with actress, Lindsay Lohan.
11) Simon Cowell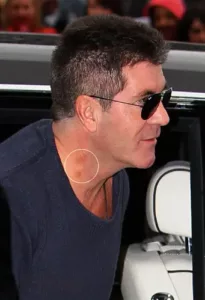 The mega-popular celebrity, Simon Cowell is an English television personality, entrepreneur, and record executive. While appearing in several reality shows like "The X Factor", "Britain's Got Talent" and " Pop Idol", has made him a household name, Simon keeps a relatively low profile about his home life.
He has been married to his wife, Lauren Silverman, and judging by this picture, it is safe to say he gets plenty of love at home.
12) Zack Efron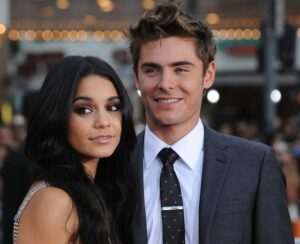 This handsome hunk has enjoyed an amazing career from his Disney days to his newfound interest in documentaries.
Zack Efron has always been a popular actor and was loved because of his good looks and easy smile since his debut.
At the time of this picture, he was reportedly in a relationship with his co-star Venessa Hudgens and his hickey certainly proved that he had grown from his "High School Musical Days".
13) Avril Lavigne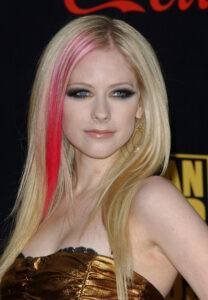 Avril has captured the love of the entire world with her hits, " Complicated", " What The Hell" and " Nobody's Home" in the early 2000s. Avril has had a complicated history with fame, and for many years even went completely unnoticed by the press to protect her privacy.
Her relationships were always kept private, although she is currently linked to rapper Mod Sun. In this picture, Avril was pictured with a hickey on the red carpet as she posed for the cameras.
14) Dean McDermott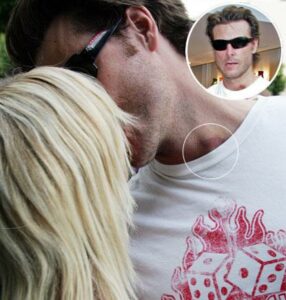 The Canadian actor is a well-known T.V. personality and was the host of the Canadian cooking competition, " Chopped". Dean has been married twice, and his current wife, Tori Spelling, has been with him since 2006. Dean was spotted with a hickey on his neck as he was going for a stroll.
15) Alessandra Ambrosio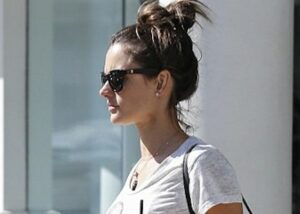 The last on the list of celebrities with hickeys is the Brazilian supermodel, who is famous as a model, actor, businesswoman, and T.V. presenter. She is deemed to be one of the best models of her generation and has popularly worked with Victoria's Secret.
She has been featured on "Sexist Woman Alive" in countless magazines including "People" and " Maxim". She is currently in a relationship with model Richard Lee. This picture of Alessandra shows us a hickey on the neck of an otherwise very private person.
Read more: 13 Bollywood Celebrities Who Were Snapped With Hickeys & Love Bites