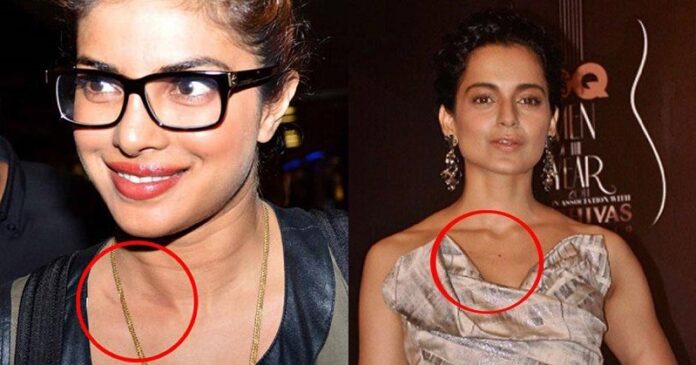 Bollywood is a land that begins with films and ends with controversies. When someone mentions Bollywood, he will almost certainly mention the scandals that surround it. Our Bollywood stars are frequently scrutinized for claimed issues, whether it's due to fashion disasters, awkward incidents, incorrectly clicked photos, love bites on Bollywood celebs, or relationship rumors. These Bollywood celebs, as we all know, hardly ever come out open about their love lives. But they can't get away from the cameras that are continually watching them. Many such love bites on Bollywood celebrities have been captured.
Here are some pictures of hickeys and love bites on Bollywood celebrities that you don't want to miss:
1. Katrina Kaif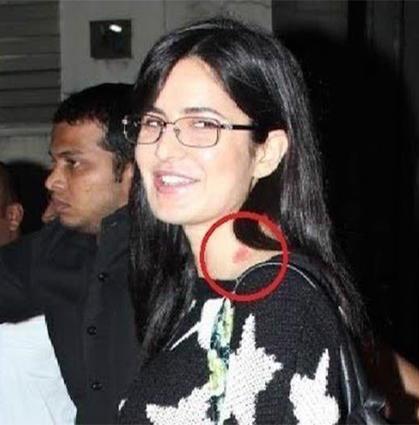 The Bollywood actress love bites made quite a news during the time it got spotted. Once in Mumbai, she was discovered with red marks behind her. Kat kept it a closely guarded secret and never spoke to the press about it. This Bollywood love bite got pretty famous on social media.
2. Kareena Kapoor Khan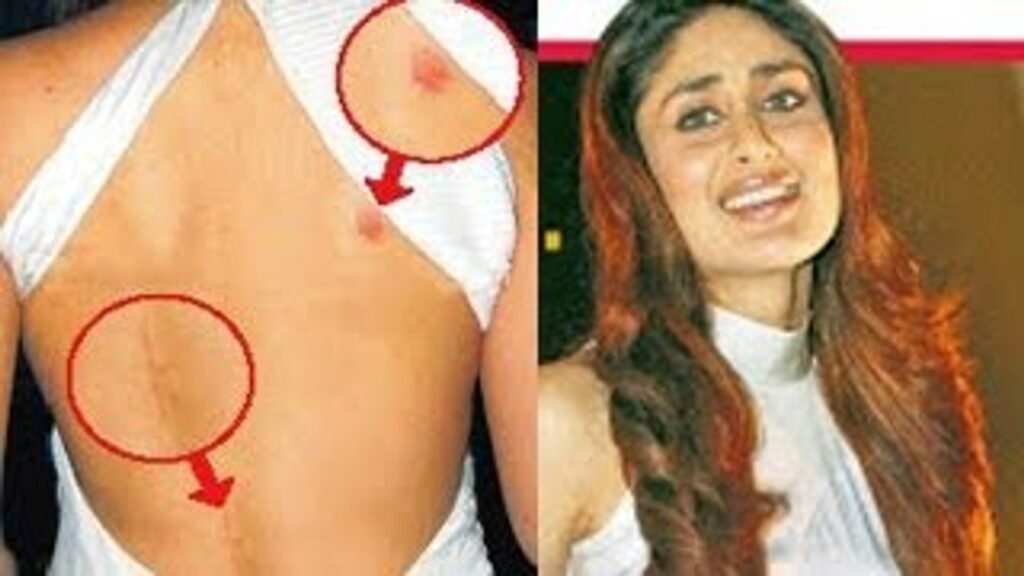 The Bollywood actress love bites picture got everyone in the industry talking! A vivid red mark was seen popping out from behind the actress's back-revealing from a white outfit. A few nail marks were also visible through the waistband.
3. Priyanka Chopra Jonas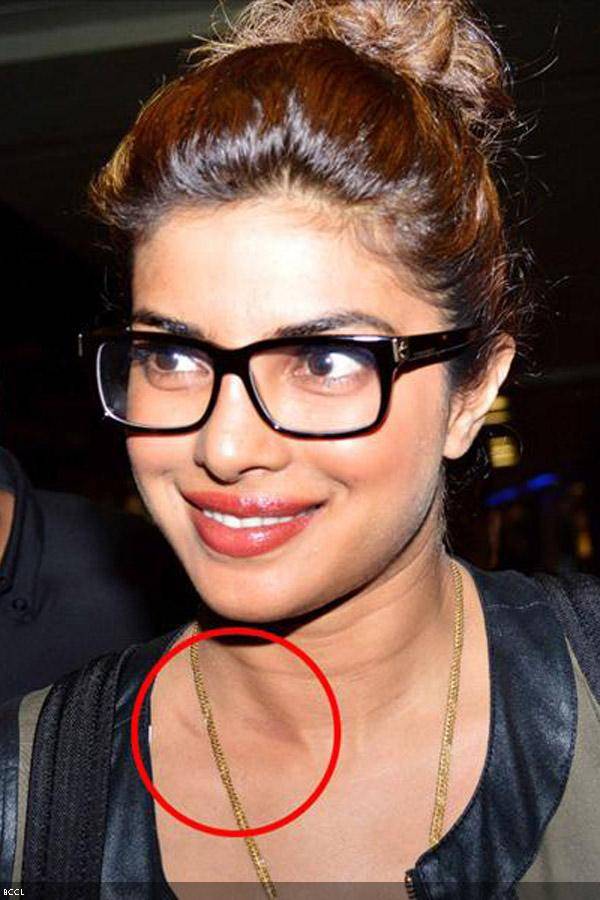 Priyanka Chopra hickey made quite a hustle-bustle around the fans. Priyanka Chopra hickey was discovered when she was leaving to shoot the music video for her upcoming single, "I can't make you love me!" She was seen sporting the mark at the airport. Despite the fact that she did not interact with anyone, she appeared to be extremely upfront about it.
4. Deepika Padukone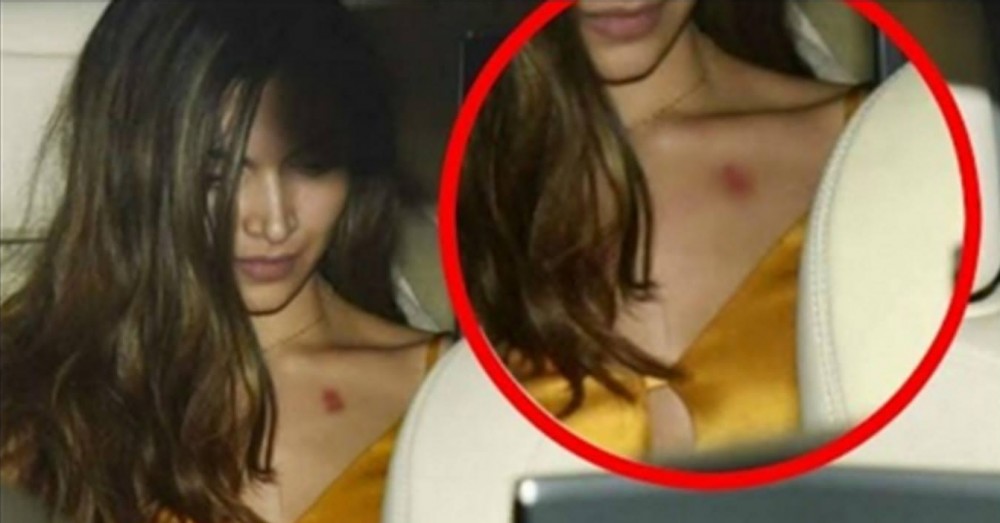 This Bollywood diva's hickey was spotted when she was close to Ranbir Kapoor. During various events, Deepika's marks were captured by a few photographers. Not only that, but Deepika walked the red carpet with an obvious love bite.
5. Salman Khan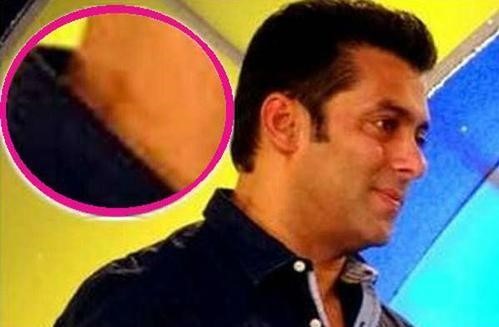 It's quite shocking that among love bites of Bollywood celebs, Salman Khan's name also pops up. In fact, he is possibly the most frequently photographed with love bites! When photographers zoomed in on him in a variety of scenarios, they discovered unexplained scars on his body. It was a bite on his lips once, and then a mark behind his neck that was skillfully hidden by his shirt's collar the next time. His iconic 'Virgin' statement on 'Koffee with Karan' has now prompted an investigation for sure!
6. Shah Rukh Khan
King Khan is also among the list of love bites of Bollywood celebrities. The paparazzi did not spare him either. Shah Rukh Khan was photographed with a red mark on his neck that looked like a love bite at Mumbai airport. SRK was photographed by paparazzi at the airport as he was departing for Dubai to film his movie "Happy New Year."
7. Saif Ali Khan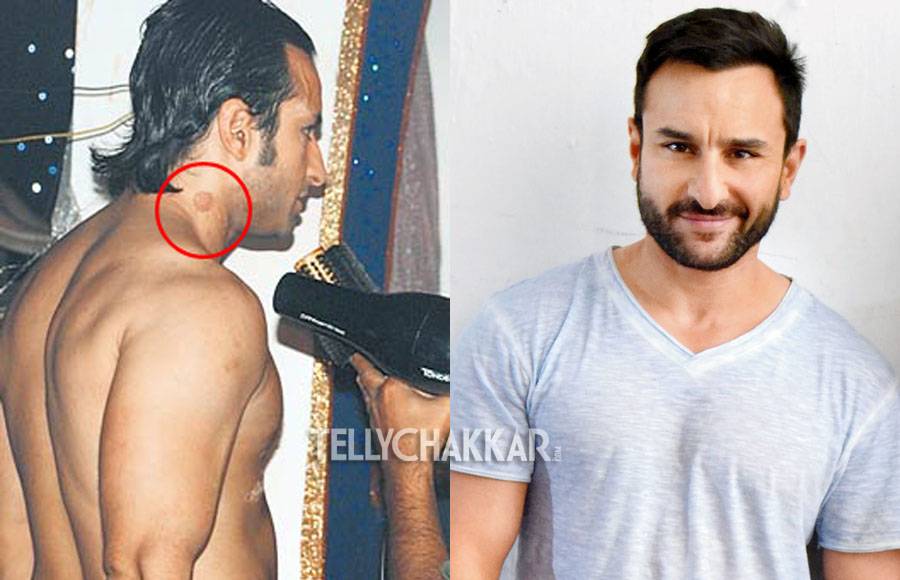 The next one on the list of Bollywood hickey is the Nawab. During the taping of a dance reality program, the paparazzi noticed Saif's mark on the neck when he was changing his outfit. Later, Kareena and Saif married in court, followed by a traditional Muslim wedding in Pataudi house with a magnificent banquet.
8. Ali Faizal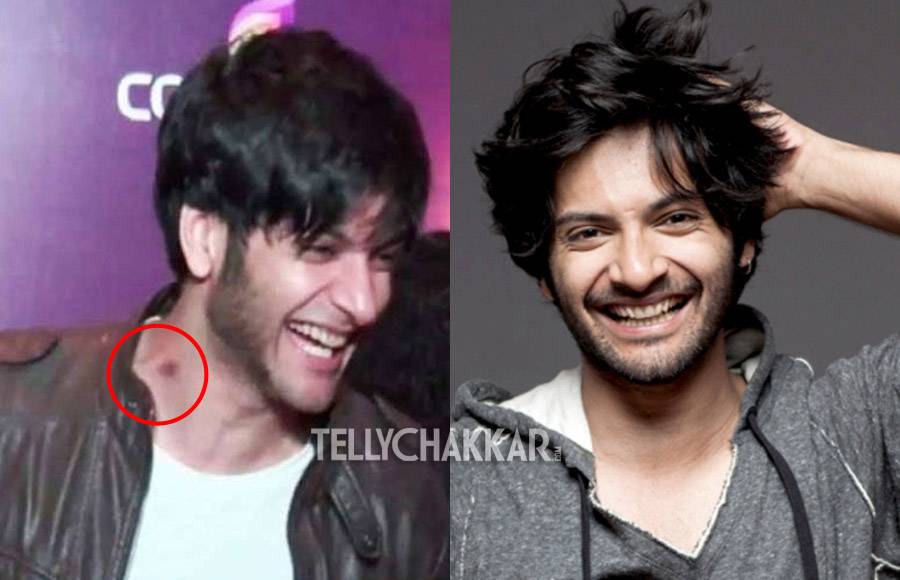 Since his appearance in "Furious 7", Ali Faizal has been in the spotlight. Ali was caught at an event with a hickey on his neck, and he didn't appear the least bit embarrassed about it. He was more than happy to brag about it. The actor deserves praise for his candor.
9. Kangana Ranaut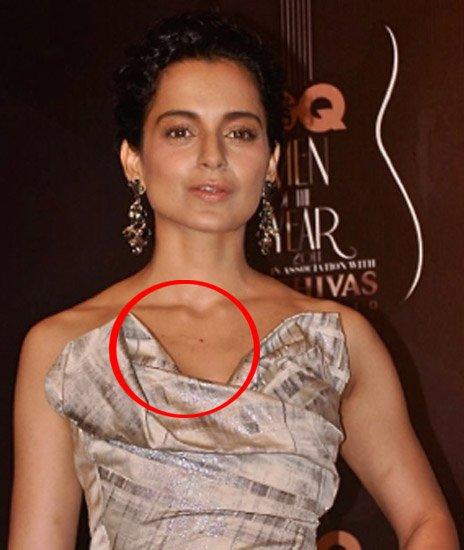 How can't the controversy queen make it to the love bites of Bollywood celebrities list? She was discovered with a love bite on the neck. Kangana's bite was noticeable because of the clothing she was wearing. The actress, who is known for speaking her mind whenever she is in front of a camera, attempted to dismiss the media's questioning regarding the mark.
10. Kritika Kamra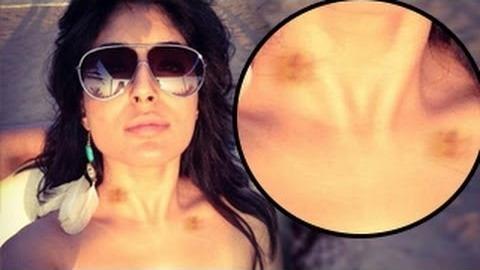 Kritika Kamra is an actress who appears in the film "Mitron". In a photo, she was also displaying her love mark. She is also not afraid to show off her hickeys.
11. Malaika Arora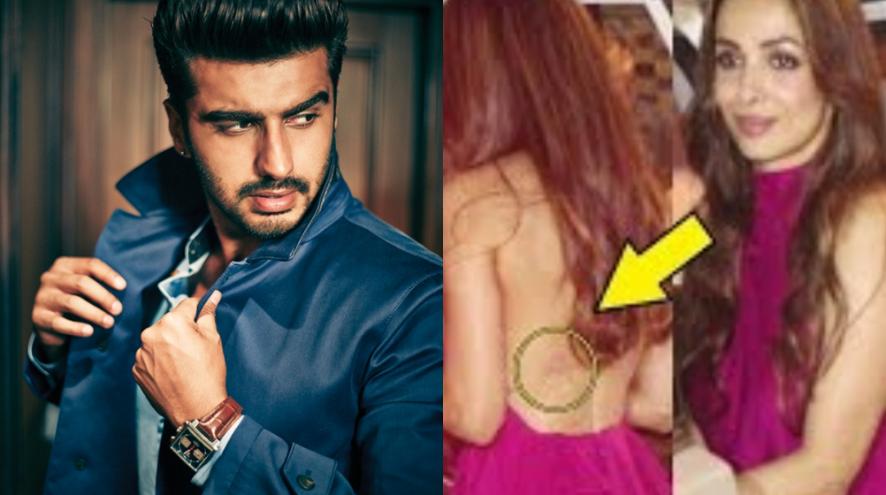 Since Arjun Kapoor and Malaika Arora began dating, their relationship has grown stronger with each passing day. Malaika Arora was caught on camera with a hickey on her back as she exited a show. She didn't bother to flaunt it. Congratulations to the actress for being so upfront!
12. Sara Ali Khan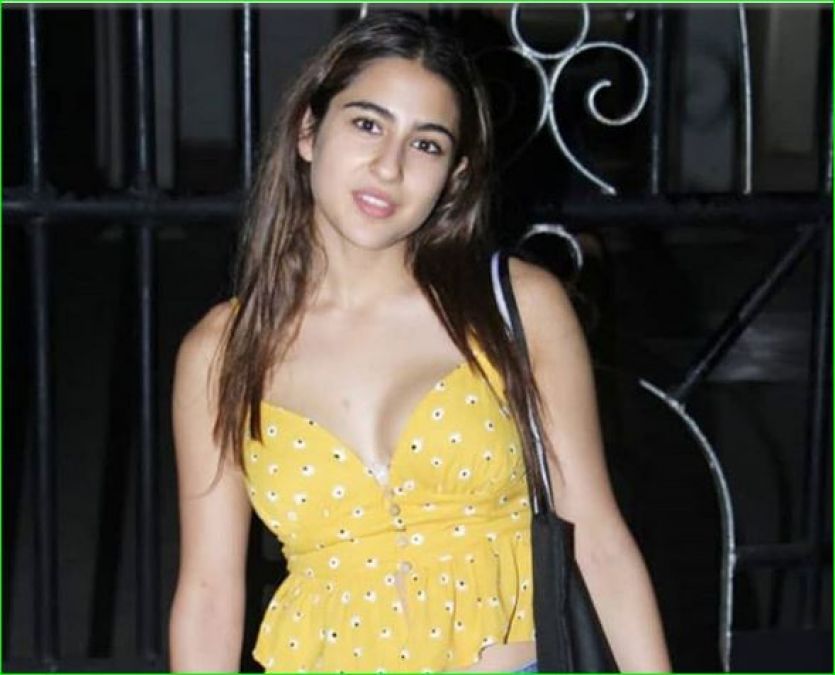 Fans saw a little mark below her neck and speculated that it was a 'love bite.'
She was seen wearing a yellow flower printed blouse with a plunging neckline, which she paired with shorts. That's not everything, Kartik Aaryan, who was rumored to be dating Sara, was linked to the incident.
13. Mahira Khan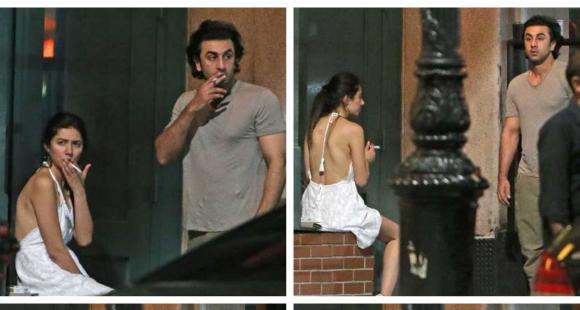 On social media, a video of Mahira and Ranbir having an alleged lover's conflict went viral, although both of them downplayed it as a chat. They've denied their relationship numerous times. The suspected couple may be seen smoking in these images shot outside a hotel in New York City. Mahira looks stunning in a white gown, while Ranbir maintains his Dutt persona. While smoking cigarettes, the claimed lovers appear to be conversing. People are also wondering if those bites on Mahira Khan's back are love bites!
Read more: 10 Controversial Kisses From The Bollywood World