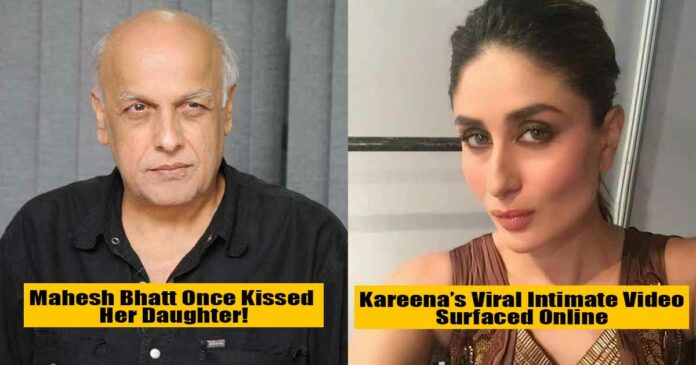 Romance and kisses are a crucial part of the Bollywood world. The audience just embraces it when they find intimate kissing scenes of the stars. It won't be wrong to say that the kiss gives more enthusiasm and excitement to the audience that helps them have an authentic feel of the film. There are several Bollywood celebs who are exclusively known for their passionate yet controversial kisses publically. Some of them are excellent in onscreen kissing as well as off-screen kissing. There are many Bollywood top Kissing Scenes given by those perfect actresses and actors to make it look passionate and real. They try to give their best to entertain the audience, no matter what. However, there were so many unexpected kisses that get convicted for sexual assaults later.
Let's take a look at some of the most unexpected and controversial kisses from Bollywood celebrities:
1. Shilpa Shetty And Richard Gere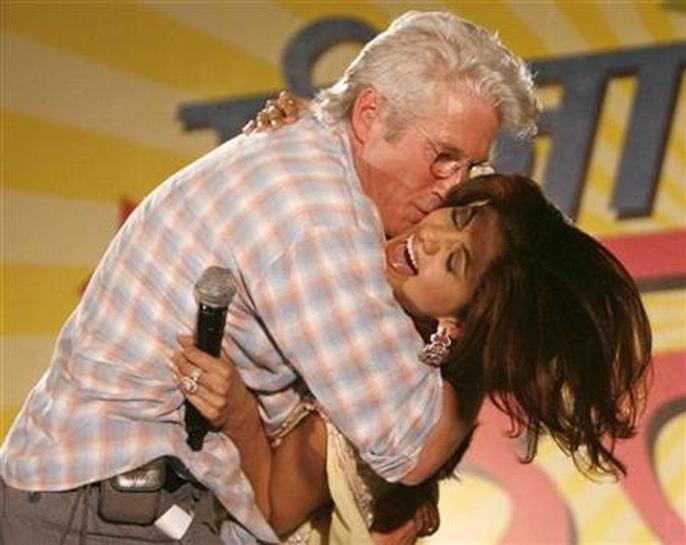 Shilpa Shetty was stunned when the famous Hollywood actor Richard Gere unexpectedly kissed her while increasing AIDS awareness at an event in New Delhi. He first held her, leaned her backward, grabbed her, and kissed her cheek. Without any surprise, Shilpa got offended by this sudden unexpected kiss of Richard Gere. But this act received quite the attention on media back then and most of them condemned the act by Gere.
2. Deepika Padukone And Siddharth Mallya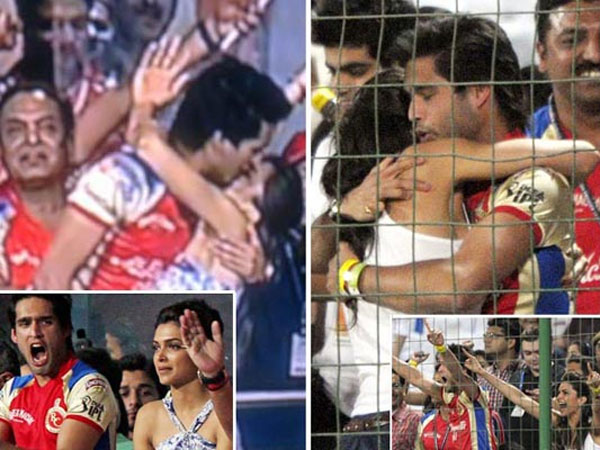 Back In 2013, Ranveer's wife Deepika Padukone made it to the headlines. Not for her films, but for kissing Siddharth Mallya in public. At that time, Deepika and Siddharth were in a relationship, and the duo went to Eden gardens stadium to watch the IPl match. Siddharth happily kissed Deepika in front of the public. However, their passionate kissing stunt created many controversies around the media.
3. Rakhi Sawant And Mika Singh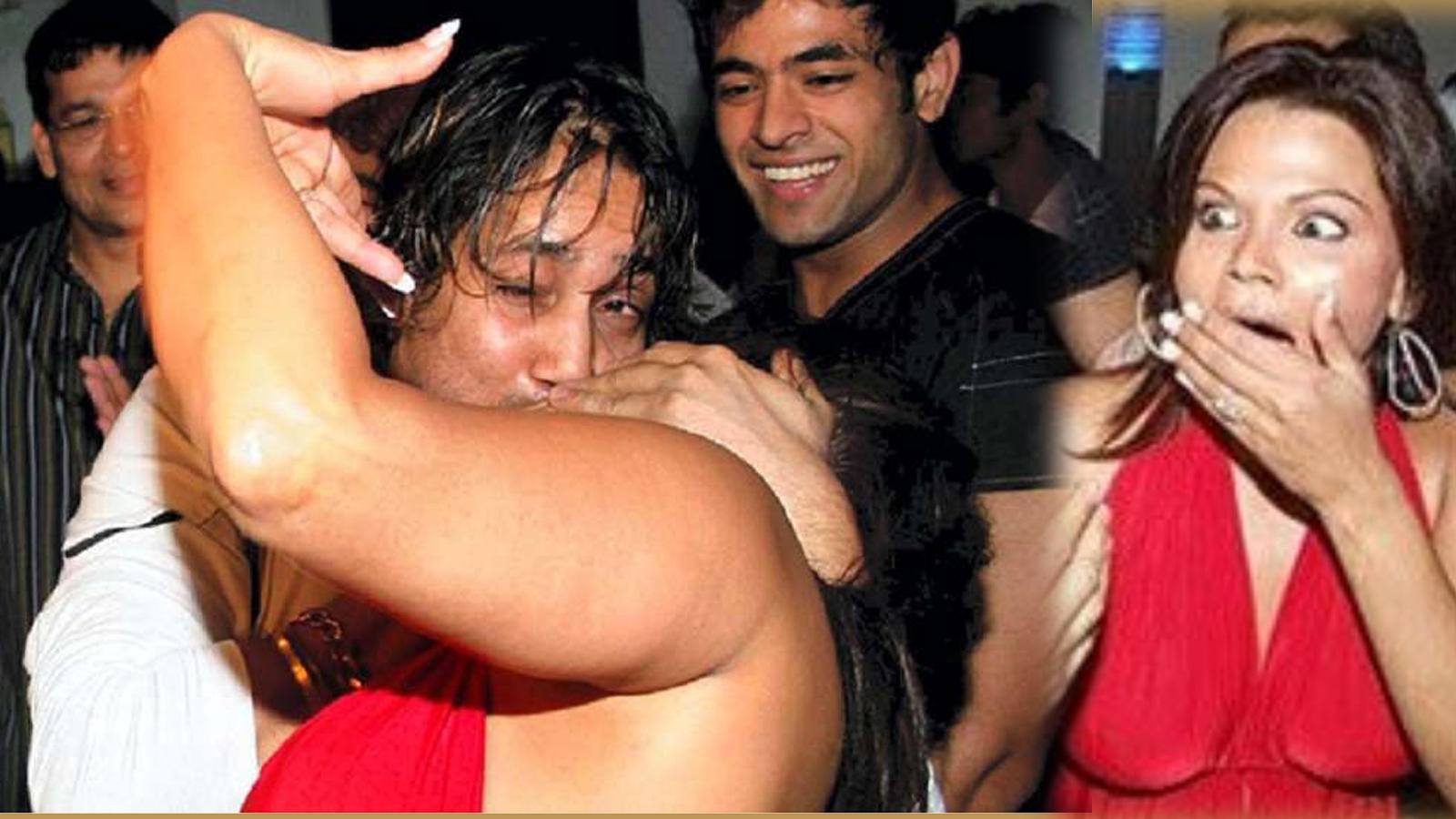 When Rakhi was not just unexpectedly but forcibly kissed by famous Bollywood singer Mika Singh, the controversy queen of Indian cinema got caught up in this kissing controversy. This incident happened in 2016. Mika on his birthday grabbed rakhi in front of everyone and kissed her forcibly. Rakhi Sawant filed a serious complaint against Mika Singh after this. However, Singer Mika said in his defense that it was her who kissed him first. What was your reaction to this back then?
4. Shahid Kapoor And Kareena Kapoor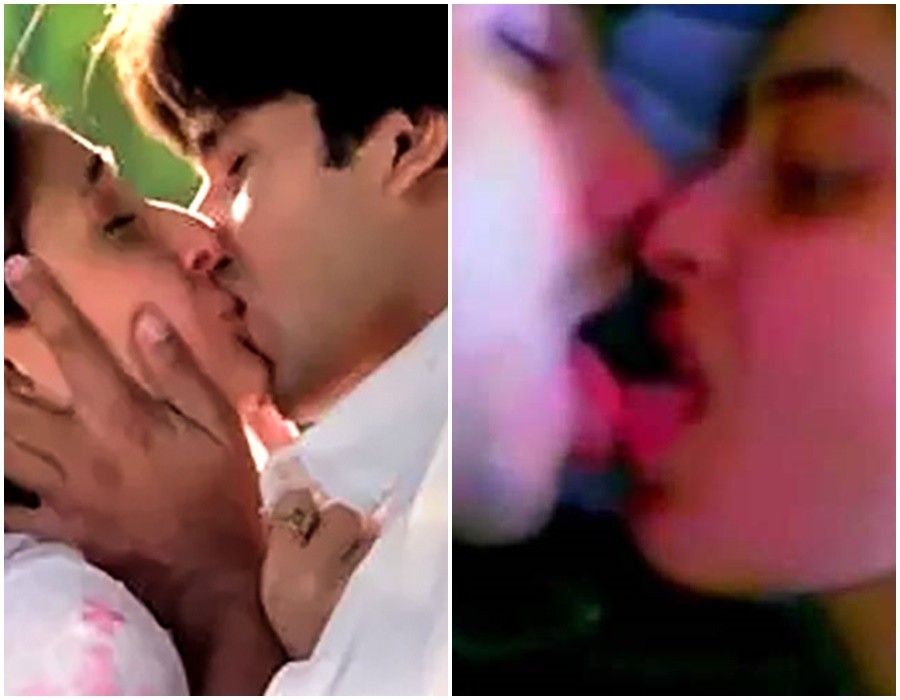 As you know, years back Kareena and Shahid were the most popular couple. They gave major relationship goals to many of us as well. Their fans were stunned when they heard the news of their breakup. However, a viral kissing video got leaked on the internet before their separation where the couple was allegedly seen stripping too.
5. Amy Jackson And Prateik Babbar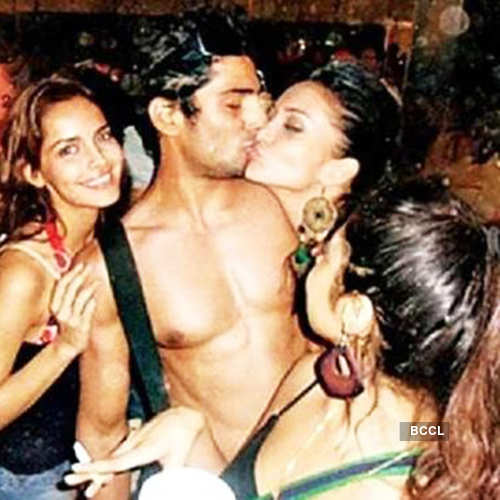 Even though the actors always refused their relationship, Amy and Prateik were rumored to be in a relationship. But, you might have read it already that love cannot be hidden no matter how much you try to. The same thing happened with this couple. They were caught red-handed when their photo spread across the internet where they can be seen kissing in public.
6. Hrithik Roshan And Rekha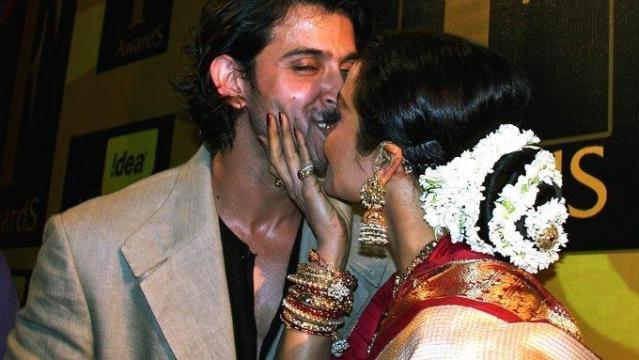 Let's take a look at the controversial past of Rekha. She created headlines for kissing Hrithik Roshan on the lips on her 60th birthday. This kiss by Rekha got splashed over the internet and newspapers. However, Rekha never felt clarifying about this unexpected kiss.
7. Bipasha Basu And Kareena Kapoor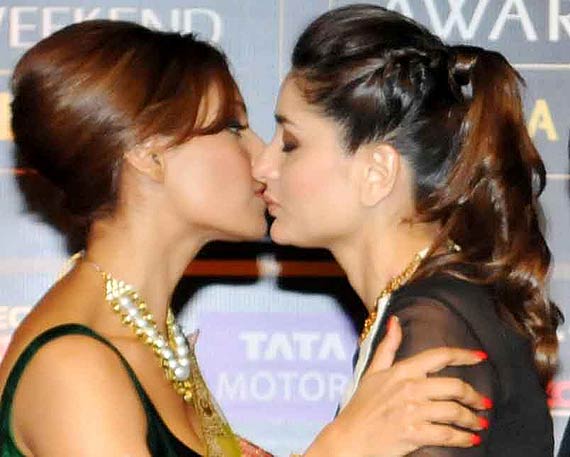 At the IIFA press conference, Bipasha and Kareena, the two stunning Bollywood divas had a liplock. When the two elegant divas of Bollywood showed up to greet each other, a sudden moment bumped into an oops one. They two hugged each other after which Bipasha came forward to kiss Kareena on her cheek. However, they accidentally ended up sharing a lip kiss.
8. John Barrowman And Shahrukh Khan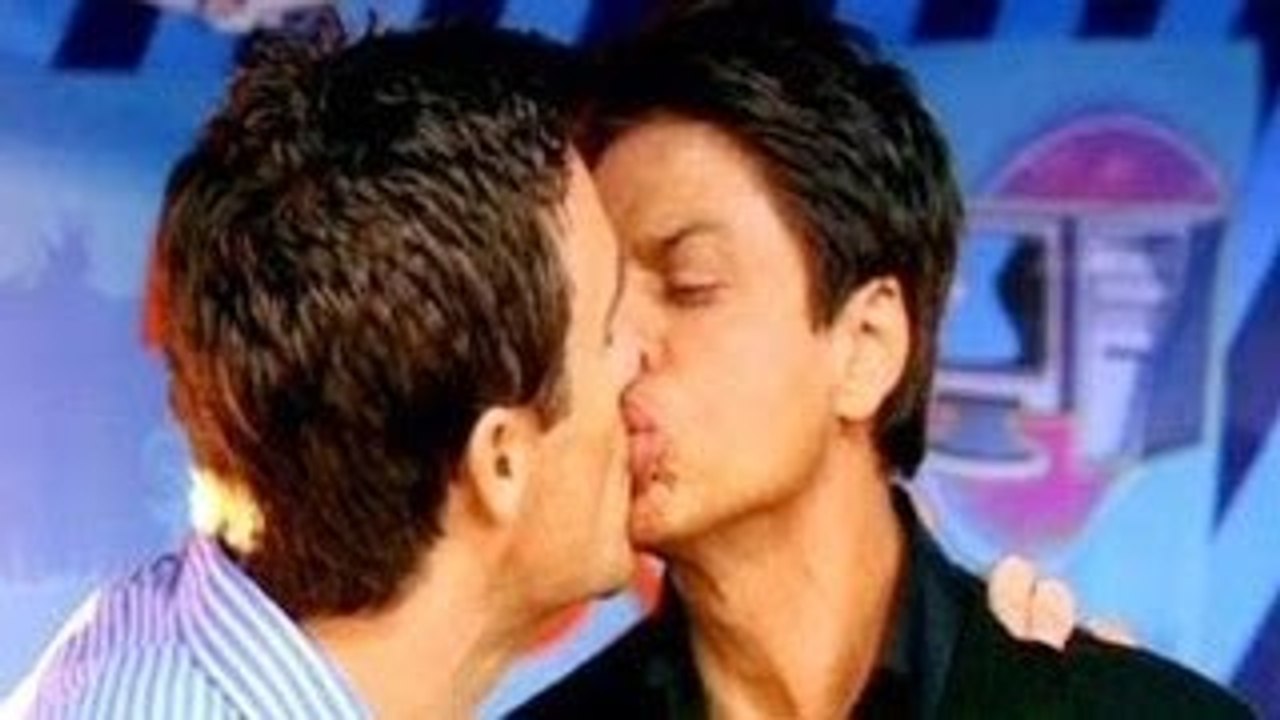 Badshah of B-Town too got caught in a hilarious kissing controversy. Interestingly, not with any beautiful actress, but with famous Hollywood actor John Barrowman. Shah Rukh Khan was invited as a guest on John's reality show "Friday Night with Jonathan Ross". Later, a photo of King khan having a smooth lip-lock with John Barrowman got viral. However, some say this picture to be a prank while some say it is supposed to be real.
9. Bipasha Basu And Cristiano Ronaldo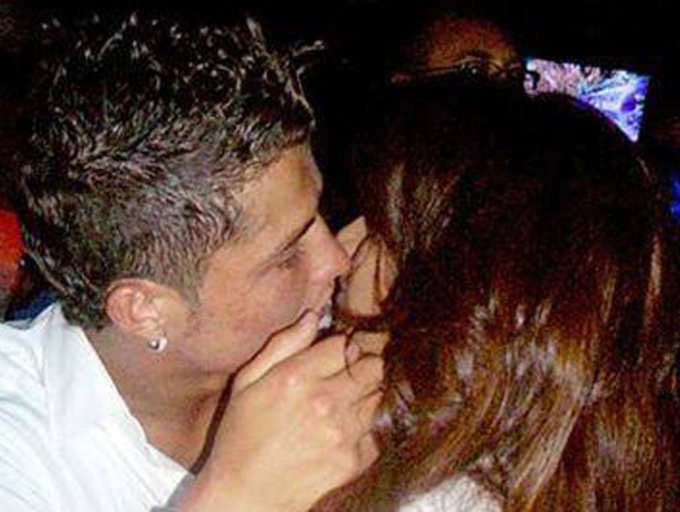 Football player Christiano Ronaldo and famous Bollywood actress Bipasha Basu made sensational headlines for their most unexpected lip-lock. Back in 2007, they made headlines when a picture of them kissing got viral. This kissing photo of them was shot during a party. It grabbed a bunch of controversies from all over the world.
10. Mahesh Bhatt And Pooja Bhatt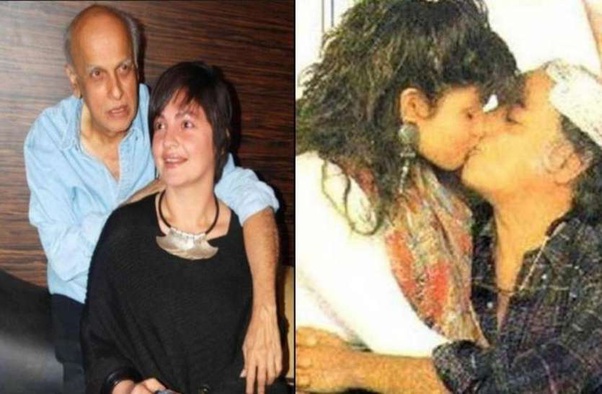 Undoubtedly, this was the most controversial kiss in Bollywood. The daughter and father appeared on the cover of a magazine kissing each other. Not just that, the cover also had a quote that said, "If Pooja wasn't my daughter, I'd love to marry her". It caught many eyes and garnered much controversy. However, Mahesh Bhatt claimed it to be fake.
There, these were some of the most shockingly unexpected real-life lip-locks of Bollywood celebrities. Which one would you consider as the most unexpected kiss? Let us know in the comment section.