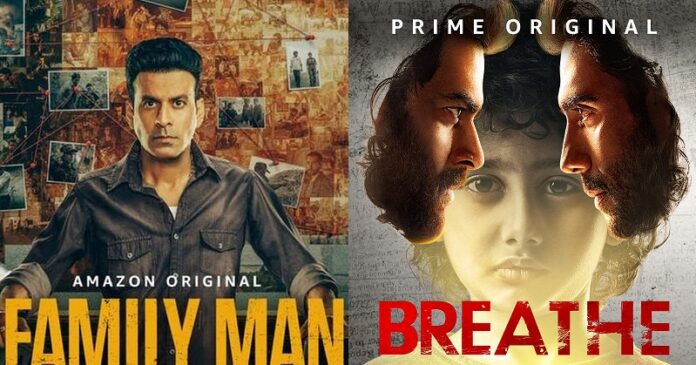 Amazon Prime is one of the biggest streaming giants in the world right now. With one after the other hit series released on this platform, there is something to everyone's liking. Desi web series on Prime is not only at par with their western competitors but some are even better.
Here is our list of best Desi web series in Hindi on Prime to watch and enjoy your time.
1) Mirzapur: IMDb rating-8.4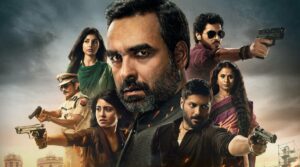 Not enough can be said about this show. Mirzapur is undoubtedly the most popular web series in Indian and the most talked about show on the internet. The series belongs to the crime genre and does feature some violent and aggressive scenes.
In order to save their father, Gaddu and Bablu become part of a gang of Kaleen Bhaiya and over the course of the shoe become criminals. The script of the show is somewhat crude but brilliant. The acting is amazing by Pankaj Tripathi, Ali Fazal, and Divyenndu. This is one of the best Indian web series.
2) Breathe: IMDb rating-8.3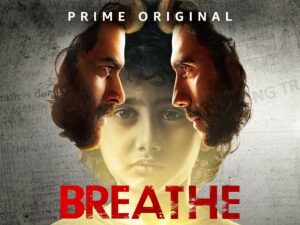 Next on our list of best web series in Hindi, is the brilliant show Breathe. R. Madhavan stars in the lead of a father who is desperate to save his son. To bring his son to the top of the transplant list, he uses all means necessary. This show is intriguing and the performance of R Madhavan as Danny really elevates the show. A must-watch on Prime.
3) Breathe: Into The Shadows: IMDb rating-7.7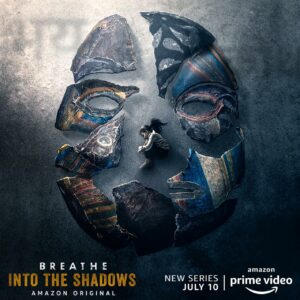 Following the success of the first Breathe series, Prime released its sequel Breathe: Into the Shadows. The star cast of Abhishek Bachchan, Amit Sadh, and Nithya Menon in lead roles are amazing and bring the script to life. The show deals with the kidnapping of a 6-year-old daughter of a doctor who is required to find out the masked man who has his daughter. The show is as gripping as the original and is one of the most successful web series desi or international on Prime.
4) The Family Man: IMDb rating-8.8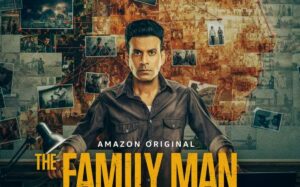 Much has been said about the thriller series, The Family Man, which has received rave reviews from all viewers and it deserves them all. The show is gripping and takes you a ride of the life of Srikant Tiwari, a middle-class man who is an undercover spy. He is forced to balance his family responsibilities with his secret work for National Intelligence Agency. This desi web series is a must-watch and is packed with action, drama, thrill, and especially brilliant performances.
5) Inside Edge: IMDb rating-8.0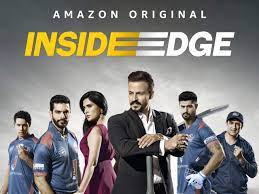 The next desi web series in Hindi is Inside Edge. For all cricket lovers, this show is a delight. Centered on the controversies and reality of the IPL league, the show aims to engage the audience on a thrill ride featuring the Mumbai Mavericks. The series stars Vivek Oberoi and Karan Anshuman.
6) Made In Heaven: IMDb rating-8.3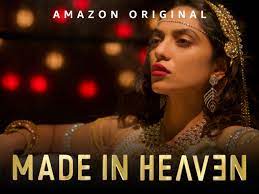 Made In Heaven is an amazing Indian web series that highlights two wedding planners and their experiences conducting marriages. The show deals excellently with the typical Delhi wealthy class, their relationships, and the class struggles and narrow-mindedness in Indian weddings. A perfect watch for people who like the drama genre.
7) Laakhon Mein Ek: IMDb rating-8.2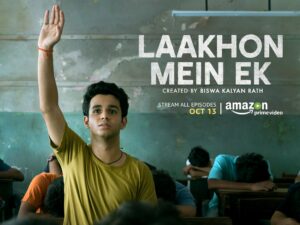 One of the best web series in Hindi, this show throws light on a major problem that we have in our Indian society, pressuring our young students to pursue a traditional career path against their wishes. This brilliant show takes us on the journey of Akash Gupta who aspires to become an online content creator but faces pressure from his father to choose to become an engineer. The show is an eye-opener and shows the reality of getting lost in the rat race.
8) Four More Shots Please: IMDb rating-7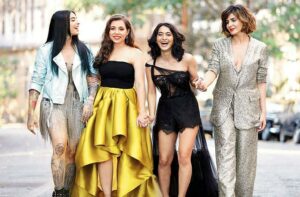 One of the most talked-about shows on Prime, Four More Shots Please, is a web series desi audiences loved. Four friends D, Umang, Anjana, and Siddhi regularly meet at Jeh's Bar and discuss their life, struggles, and mishaps. The up and downs of their lives troubled by problems and failed love is a very relatable storyline to watch for normal women.
9) Hostel Daze: IMDb rating-8.6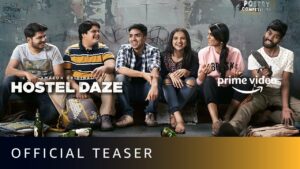 Engineering life can be tough but hostel life makes it better. From seniors, study anxieties, fun, and jokes, hostel life brings a silver lining to the at times dark cloud of engineering degree students. The retable situations that the three leads get themselves into takes us on a nostalgia ride and make us long for all the old college days and hostel parties.
10) Mind The Malhotras: IMDb rating- 6.5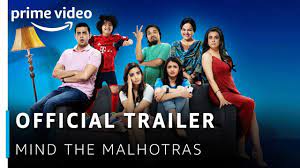 The perfect blend of drama and comedy, Mind The Malhotras is an extremely entertaining show to watch. This Indian web series follows the life of a couple who decide to go for therapy when they suffer from a midlife crisis in their normal happy family life. The situations and characters are relatable and are a joy to watch.
11) Pushpavalli: IMDb rating-7.5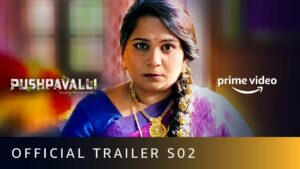 Pushpavalli is a small-town girl who wants to complete her education and is not a fan of getting married early. However, life takes a funny turn for her when she becomes infatuated with Nikhil Rao. Her hilarious story takes us through her journey as she stalks Nikhil and follows him to Bangalore and sets the tone for an amazingly real and hilarious show.
12) Paatal Lok: IMDb rating-7.8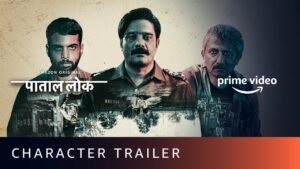 This crime-thriller show is nail-biting and fast-paced. When an assassination attempt happens on a veteran journalist, what follows is an investigation that crosses all lines of cities, states, religions, politics, and genders. The breakthrough performances by Jaideep Ahlawat, Neeraj Kabi, Abhishek Banerjee, and others are worth watching.
13) Tandav: IMDb rating-7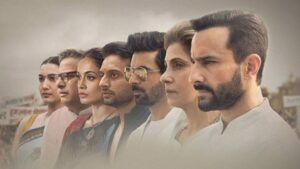 The show takes us on the journey of the thrilling life of the lead played by Saif Ali Khan who is head to head for the post of P.M. of India against a veteran politician played by Dimple Kapadia. The two characters cross all boundaries in their rivalry and will not stop at anything including murder. This political thriller has drama, mystery, and amazing performances.
14) Taarak Mehta Ka Ooltah Chashmah:  IMDb rating-8.2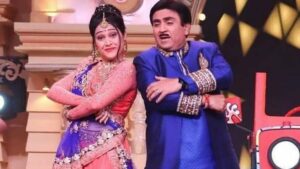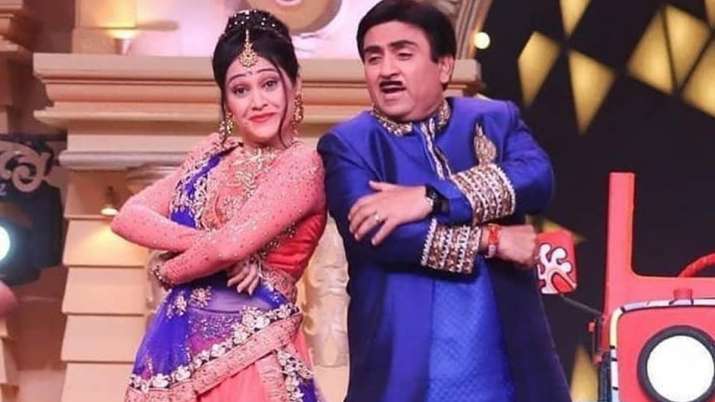 One of India's most loved and popular shows is available to stream on Amazon Prime. The ultimate desi show is packed with the best comedic moments. You can enjoy this series with your family as it is a good and reliable family entertainer.
15) Shaktimaan: IMDb rating-8.2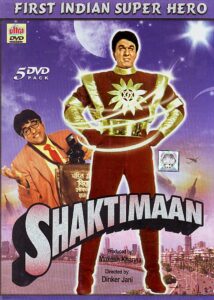 One of the most popular shows of the early 2000s, Shaktimaan is a classic. Take a nostalgia trip on this childhood favorite hero or introduce the young generation to this desi superman. Shaktimaan can be streamed on Amazon Prime.
Read more: List Of 20 Indian Web Series In Hindi On Netflix To Watch The Desi Style