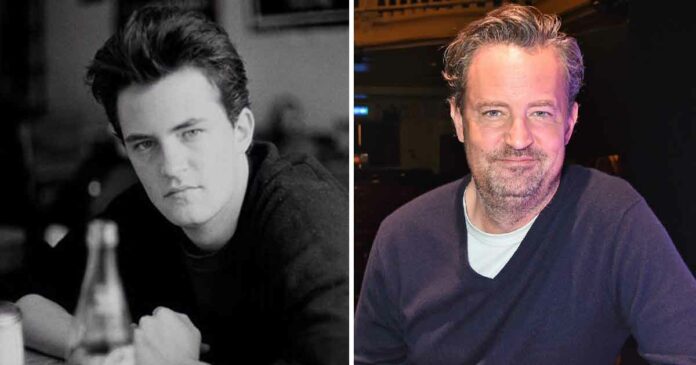 We all love Chandler Bing and his sarcastic jokes. He is the one character in Friends whom no one can ever hate. Well, we don't hate anyone of the six people in the series but if anyone wants to point fingers at any time, then it's hardest in the case of Chandler Bing.
He has made us all laugh and laugh and laugh all the time and made our lives wonderful. But, contrary to this, his life is was never so funny. He has been through really tough and hard times that are far away from his Sarcasm and Comedy. He has given 10 years of his life to Friends but even then he had his own struggle. He was famous but was lonely from within.
However hard it was for him, he successfully overcame his evil and is leading a better life now. Also, he didn't shy away from revealing and talking about his though times. So we know what he knows and he knows that we know. So let's explore what we know so that you know what we know!
An accident that led Matthew to his agony.
Matthew met with a jet ski accident in 1997 where he crashed in the water and that marked the beginning of his sufferings. After the crash, Perry was prescribed Vicodin to ease the pain. But, unfortunately, he got addicted to the medicine. He remembered the doctor say to him, "Here, take this." And then he said, "I did and I felt better than I ever felt in my entire life. I had a big problem with pills and alc0hol, and I couldn't stop."
Matthew was never into hard-partying or anything of that sort but the medicine just got over him. And he got this addiction while he was on his shooting for Friends. Perry said, "I was on Friends from age 24 to 34, I was in the white-hot flame of fame. The six of us were just everywhere all the time. From an outsider's perspective, it would seem like I had it all. It was actually a very lonely time for me because I was suffering from alc0holism. It was going on before Friends, but it's a progressive disease. I wasn't a massive party guy. I wasn't a bull-in-a-china-shop kind of drinker."
How Matthew Fought His Evil
Perry first visited the rehab in 1977 to try and kick his pill habit away. People, the magazine, stated that Perry stayed for 28 days at Minnesota's Hazelden Foundation Rehabilitation Centre. And it was quite encouraging and happy for the fans to hear from Perry the next year, "I don't think there's anything in the world that I can't face, having faced that. That was the scariest thing that's ever happened to me. You get whole new respect for yourself and life when you go through something that difficult."
Pancreatitis Was The New Monster
Mattew made two trips to the rehab and in between the two visits, he wound up in the hospital for two weeks with acute pancreatitis and almost lost 20 pounds. Reportedly, the adverse condition was caused by both alc0hol abuse and Vicodin abuse.
Recalling the incident he later said, "In my case, it was hard living and drinking hard and eating poorly. You play, you pay. But there were no pills involved. I learned my lesson at Hazelden."
When He Met Another Accident
Perry once crashed his Porsche into an empty house. The incident happened following his release from the hospital. Fortunately, neither any substance nor alc0hol was found in his system at the time of the accident. However, he was uninjured in the snafu.
As described by Perry later, "The irony was terrible," it was an awful day. "I was going to hang with my father at his place outside L.A. I made the first corner around my house on these really narrow streets, saw a courier van in the middle, swerved to the right and—well, I don't really know what happened—I crashed into this porch."
Third Trip To Rehab
Perry headed to the rehab the third time in 2011. But this time he was not fallen, rather he was just being proactive. He said, "I'm making plans to go away for a month to focus on my sobriety and to continue my life in recovery. Please enjoy making fun of me on the world wide web."
And this marked the time when Perry was quite determined and strong and he began striving to advocate for others who were recovering from substance and alc0hol abuse.
Perry while speaking to the lawmakers once said, "D-rug courts are the single most effective program for curing serious d-rug addicts for lifelong recovery." He also added by saying, "Any opportunity I get to talk about d-rug courts on a one-on-one level or a much bigger level—like testifying in that scary room—I grab at because it's just one of the few things that's a no-brainer: it saves lives, it saves money, it's bipartisan."
How Much He Loved Friends
Friends is the one series that brought him most of his fame. And he loved his part in the show. However, it's true that Perry doesn't remember three years of Friends as they are a little blurry for him. He once revealed in an interview with BBC that he can't remember a big portion of the series and all because of his addiction.
He was actually asked about his least favourite episode on the show, to which Perry couldn't reply much. Instead, he said, "Oh, my goodness! I think the answer is, I don't remember three years of it. So none of those… somewhere between season 3 and 6."
But, he loved Friends and his work a lot as he had a rule that made by himself that he would never get high at work. Even after being so badly addicted, he very well maintained his rule. He explained the situation as follows, "I was never high at work, I was painfully hungover."
Perry's House, a Rehab Centre
Matthew went beyond speaking to the lawmakers in his efforts to help people fighting their addiction. He remodelled his former four-bedroom Malibu home to help those in need in 2013.
Perry's House was open for men seeking a 12-step sobriety and meditation program. He partnered with interventionist and addiction specialist Earl Hightower to prepare.
Hightower once said, "Matthew is an ambassador of possibility for a vast group of people. People he'll never meet will get services because he championed their cause."
Award-Winning Alc0h0lic
Matthew Perry was awarded the Champion of Recovery Award from the Obama Administration's Office of National D-rug Control Policy in May 2013. And again in 2015, Perry received the Phoenix Rising Award by Phoenix House, the famed rehab facility.
At the event when he received the Phoenix Rising Award, he couldn't stop Chandler from saying, "I'm an award-winning alcoh0lic. I shouldn't be getting an award; Phoenix House should be getting an award."
Perry Faced Losses In His Business
Perry's House was sold in 2015 after his efforts and the program to help people struggling addiction, hit a bump in the road. He saw two years of success with the house but couldn't maintain it and had to sell the house for $10.65 million.
Talking about his business to The Hollywood Reporter, Matthew said, "That was a Malibu beach house, and it was too expensive to run and the business didn't really work. So we're looking at smaller places in Santa Monica and Studio City. I'm keeping the business going because I like it; it's a good way to go help alcoh0lics."
Matthew Was A Trouble Maker As A Child
In 2017, Perry revealed that he once beat up Canadian Prime Minister Justin Trudeau. It was during his fifth-grade in Canada that he did it. Matthew said on Jimmy Kimmel Live, "I was reminded [of] this [by] my friend Chris Murray, who was also in the fifth grade in Canada… We both beat him up. I think he was excelling in a sport that we weren't so it was pure jealousy."
He also added by saying, "I think he was the only kid in school that we could beat up. You know, I'm not bragging about this, this is terrible. I was a stupid kid, I didn't want to beat him up. In fact, I think at one point I tried to turn it into love play."
Later, Trudeau issued a statement asking for a rematch. But Perry, who wised up during the time, declined the invitation. "I was like, 'Dude—you have an army at your disposal. I'm not going to accept the challenge!'" he said.
Conclusion
Matthew has surely gone through a lot in his life. We really feel his pain and also feel happy that he could fight all the odds to be successful. Knowing his real-life story only adds up our love for him. As Chandler he was funny but as Matthew, he is even better than his character. In real life too, Matthew is funny and sarcastic and we love him always.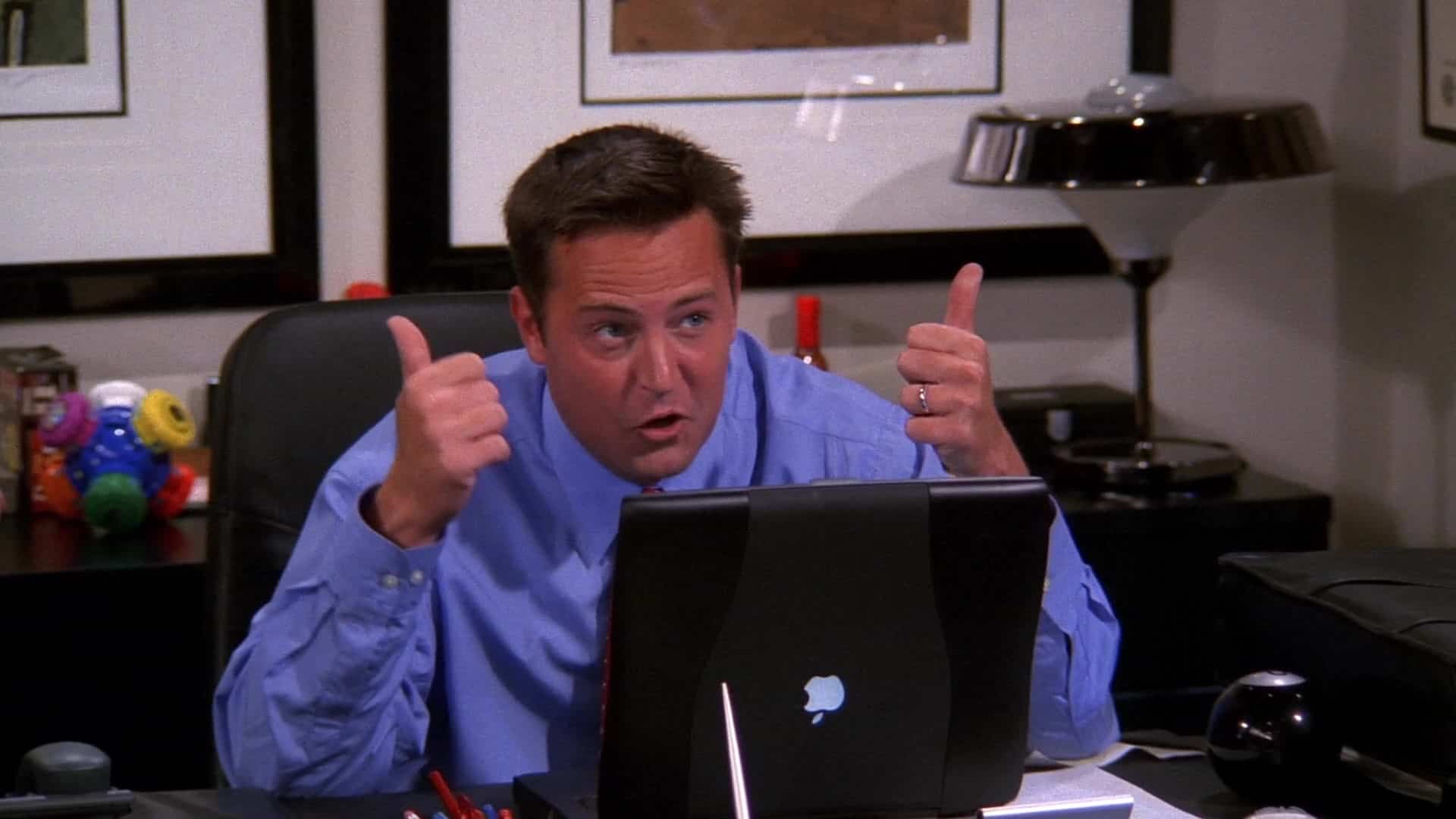 The story covered here is not to point out the flaws in our star, but it's a story that tells us how strong will and courage can leave behind all evils in life. Everyone has bad days and years but what matters is how you overcome them.