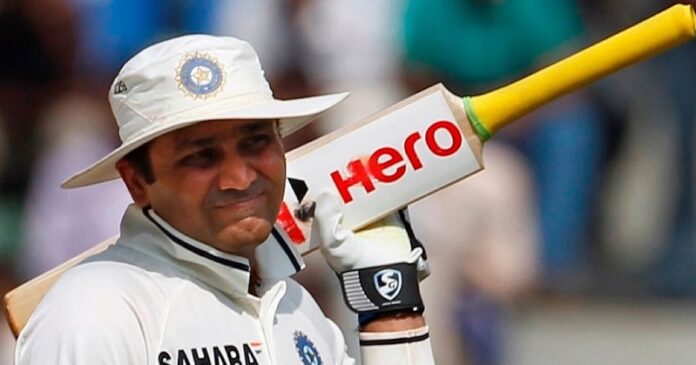 Yuzvendra Chahal, the Indian cricketer, who is currently a player of Rajasthan Royals revealed a shocking story of physical harassment that has left the fans and cricketers in dismay and concern. He revealed that in 2013 when he was young he was once hung from a 15th-floor hotel balcony by one of his drunk Mumbai Indians teammates. Luckily, and thankfully, others came in to take the situation under control and helped him back to his feet.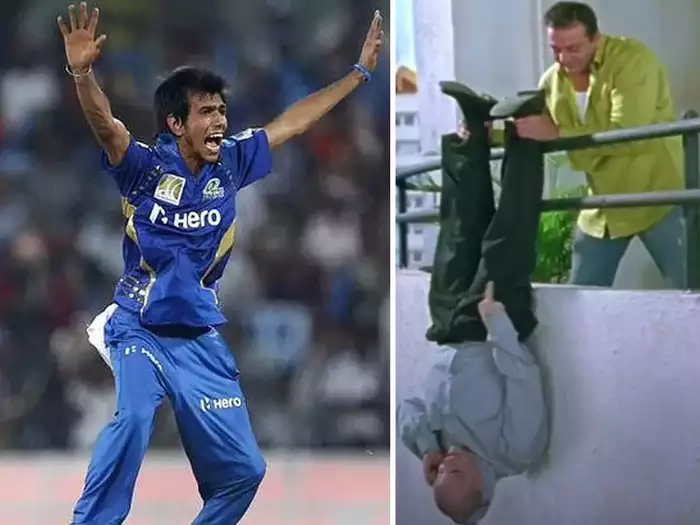 The cricket fraternity was in absolute shock, which included Former India opener Virender Sehwag. Sehwag requested Yuzvendra to name the cricketer who had allegedly hung the leg-spinner on a balcony, in a drunken state of mind during his Mumbai Indians days.
When Chahal revealed this incident on Thursday, some may have taken it funny at first, but it soon became a serious topic of conversation, Virender Sehwag took to Twitter and asked Chahal to reveal the name of the cricketer who attempted this life-threatening act and demanded detailed information from the 31-year-old cricketer.
With a picture from a Bollywood movie Lage Raho Munna Bhai in which Sanjay Dutt is seen hanging a man upside down from the balcony, Virender Sehwag wrote on Twitter:
"Important to reveal name of player who as per Chahal did this to him in a drunk state. If true, this cannot be treated as fun, important to know what happened and what action was taken considering the seriousness of this"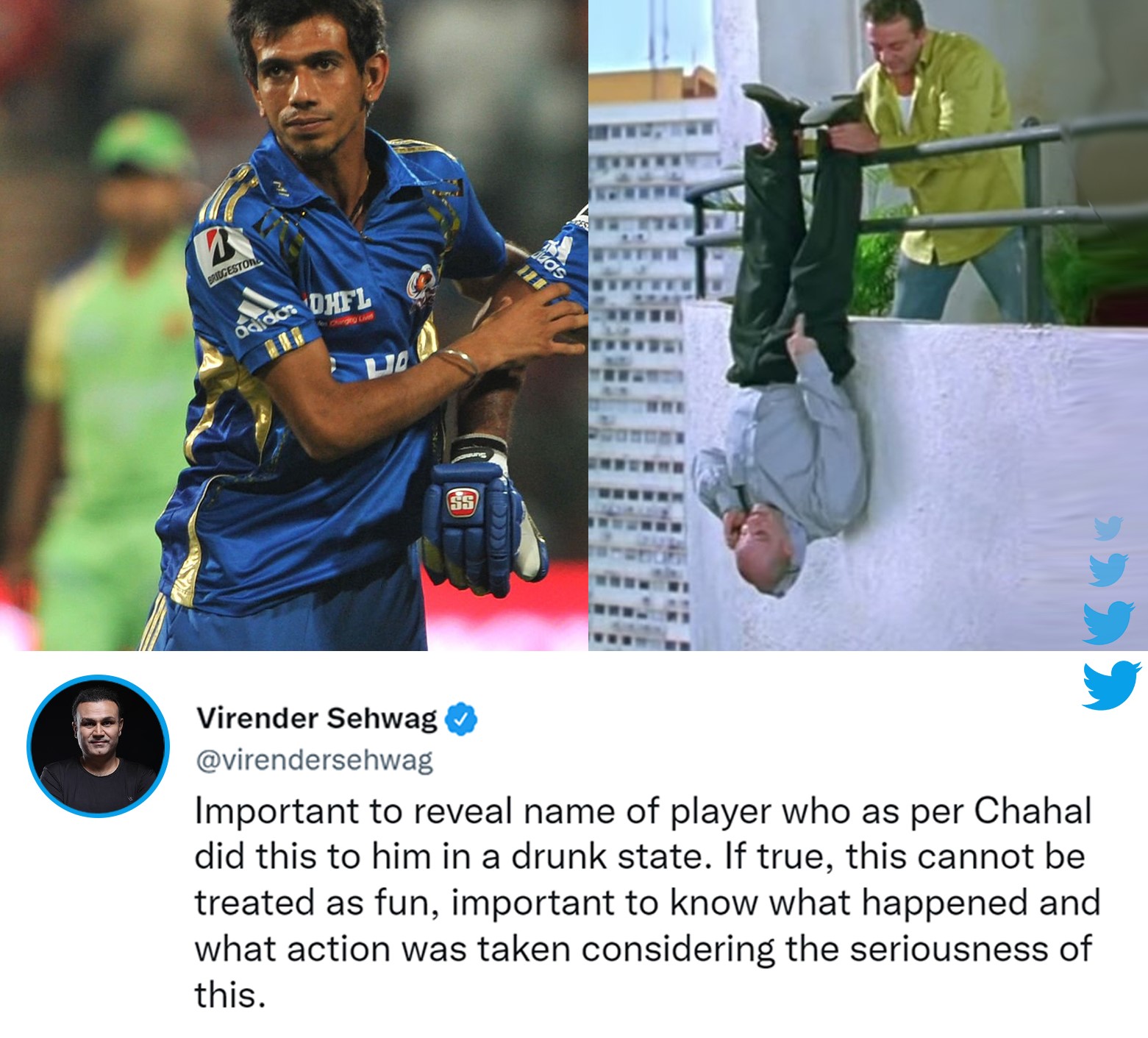 In a video published on April 7, by Rajasthan Royals about how players handle tricky off-field situations. Yuzvendra revealed:
"This dates back to 2013, when I was with Mumbai Indians. We had a match in Bengaluru and there was a get-together after that. So there was a player who was very drunk – and I won't take his name – he was very drunk, he just called me aside, and he took me outside and he hung me out from the balcony.
He also added:
"I was holding on to him, with my arms around his neck. If I had lost my grip, we were on the 15th floor… Suddenly many people who were there came and handled the situation. I kind of fainted, and they gave me water. Then I realised how responsible we need to be when we go anywhere. So that was one incident where I made a narrow escape. Had there been a small mistake there, I would have fallen down."
Besides Virender Sehwag, many fans also requested the spinner to reveal the identity of the player who bullied him. Former Team India head coach Ravi Shastri has also reacted to the same, and remarked that the incident is "not funny at all".
He also added that "it is a big worry" if the player involved in the incident was not in a "conscious state of mind". The offender should be given a life ban is what Shastri said.
Meanwhile, Chahal's performance has been excellent so far for RR, picking up 7 wickets in 3 matches, and has bowled at a brilliant economy of 5.25.