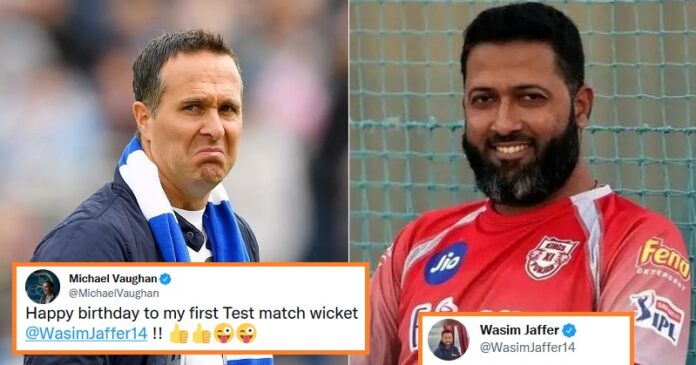 Wasim Jaffer, the former Indian cricketer has created an astounding image on social media. He has won the hearts of the masses with his sense of humor and wit. Cricket lovers love this man, he has become quite popular on social media in a short time. He shares his cricketing knowledge in the form of memes.
The duo, Wasim Jaffer, and the former England captain Michael Vaughan are winning the internet with their hilarious social media puns. They always succeed in making fun of each other on Twitter over various cricket topics.
Now, Who are Wasim Jaffer and Michael Vaughan?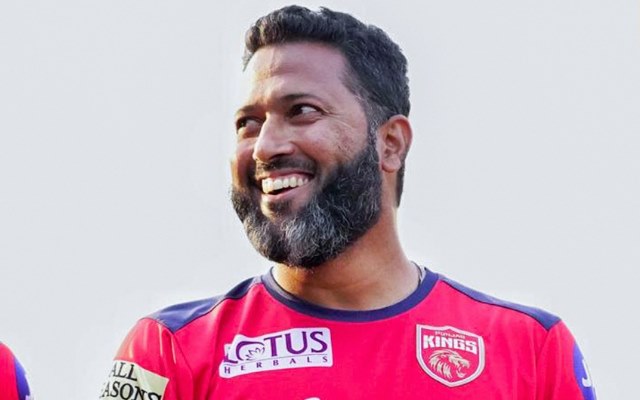 Wasim Jaffer is a 44-year-old former Indian right-handed opening batsman. He was also a right-arm off-break bowler. In Ranji Trophy Cricket, he is currently the highest run-scorer. He also became the first batsman to score 11,000 runs in the competition in November 2018. Following his retirement, Jaffer has taken up coaching roles in the Indian Premier League, and domestic cricket. Jaffer had joined the Kings XI Punjab in 2019 and worked with the team for the last three years. He stepped down from the team recently.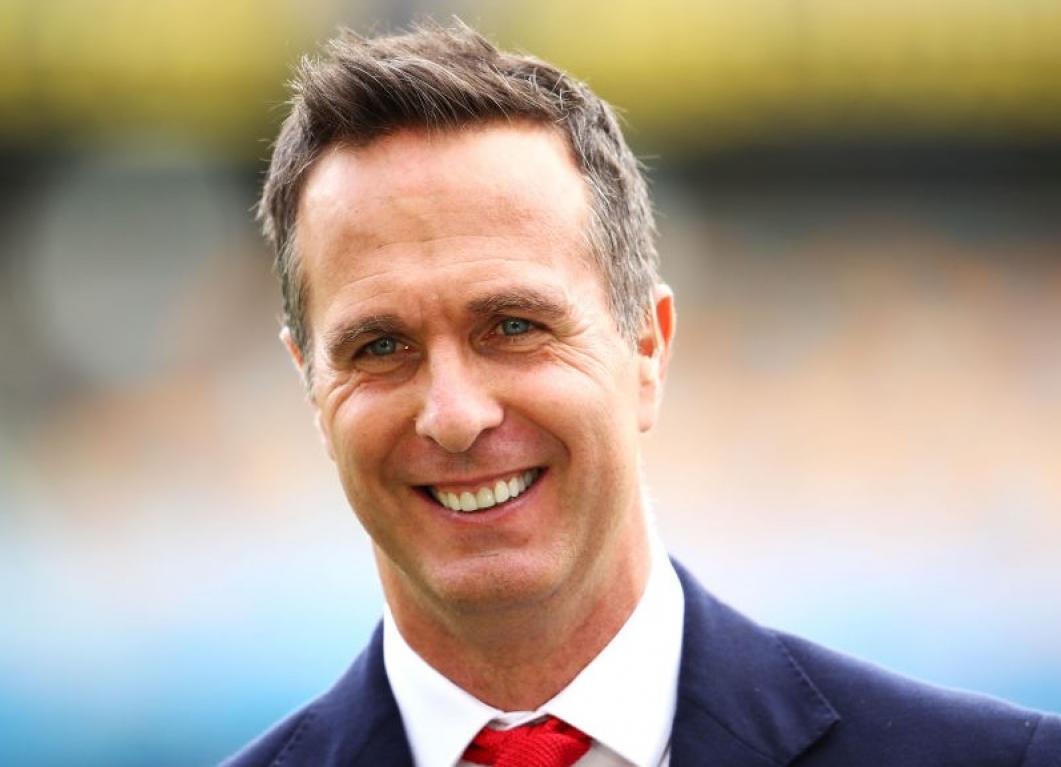 Michael Vaughan is a 47-year-old former English right-handed batman. He was the England test team captain from 2003 to 2008, the first Twenty20 England captain from 2005–2007, and an international team Captain from 2003–2007. He is also an English cricket commentator.
On the occasion of Jaffer's birthday on Wednesday, Michael Vaughan came up with an epic tweet to troll the "Meme King". Michael posted a hilarious Tweet to wish his friend, Jaffer on his birthday.
In his Tweet, Vaughan wished him Happy Birthday by referring to Jaffer as his first test wicket. Vaughan Tweeted:
"Happy birthday to my first Test match wicket @WasimJaffer14 !!"
Check out his hilarious Tweet:
Happy birthday to my first Test match wicket @WasimJaffer14 !! 👍👍😜😜

— Michael Vaughan (@MichaelVaughan) February 16, 2022
The context: Michael Vaughan, picked Wasim Jaffer's wicket when the Indian team toured England for a bilateral Test series in the 2002-2003 season when Vaughan used to be a part-time bowler for the English Lions. During the second innings of the 2002 Lord's Test, He took Jaffer's wicket.
ROB TO THE RESCUE

Vaughan vs Jaffer https://t.co/KhpIKUQedt pic.twitter.com/FButnZr8vr

— Rob Moody (@robelinda2) March 12, 2021
Wasim Jaffer came up with a hilarious reply after noticing the Tweet quickly. The former Indian cricketer acknowledged Vaughan's special birthday wish on Twitter and also gave him a fitting reply. Jaffer wrote:
"Haha thank you my permanent social media wicket"
Check out his epic reply:
Haha thank you my permanent social media wicket 😜 https://t.co/r1roZKcexb

— Wasim Jaffer (@WasimJaffer14) February 16, 2022
There have been instances where Jaffer and Vaughan have trolled each other previously. This happened during an ODI encounter between India and New Zealand in 2019.
Jaffer Tweeted:
England 68 all out @MichaelVaughan 🙈 #Ashes pic.twitter.com/lctSBLOsZK

— Wasim Jaffer (@WasimJaffer14) December 28, 2021
To which Vaughan replied:
92 all out India … Can't believe any team would get bowled out for under a 100 these days !!!!!!

— Michael Vaughan (@MichaelVaughan) January 31, 2019