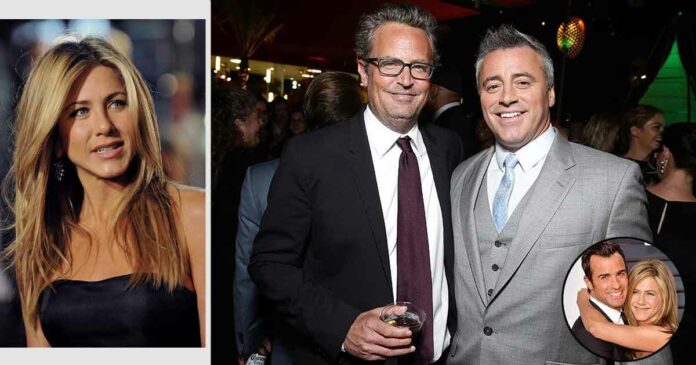 It's been a long time since FRIENDS went off the TV. The actors from the show spent 10 long years together, and we always believed they were nothing less than a family. But do they feel the same way? Today, it's been around 26 years since the shoot for FRIENDS was over and 26 years is a very long time. It's not easy to stay friends with people for so long if you are out of sight. Considering the busy schedules of the six friends, it's evident they hardly get time to catch up with each other. Maybe they get a chance to do it in batches, but spotting the whole group together is rare. So does it mean they aren't as close as we think they are?
The same question popped up back in 2015 when Jennifer Aniston got married to Just Theroux. We all know and believe that marriage is a crucial milestone in everyone's life. On such occasions, we always tend to invite our family and friends to celebrate with us. But it was surprising to note that on Jennifer Aniston's wedding, Matthew Perry, Matt LeBlanc and David Schwimmer were missing! Before you start making guesses, their absence was not because of a busy schedule. So did Jennifer not consider them as friends? Is the FRIENDS group falling apart?
In a TV Critics press event that took place in LA, Matt LeBlanc got questions about Jennifer's wedding, and he revealed to everyone that, "I think they're a great couple. I think she's happy. And that's all I care about is that Jen's happy,
"If she wanted me there, I would have been there."
So the statement by Matt clearly states that Jennifer did not invite him to her wedding. And that's quite a surprising thing for us because we always believed they were great friends.
Matthew Perry too commented, and his reply was clear but without grudges:
"I wasn't invited. So what can you do?
"It was a surprise to me as well. They're a lovely couple, and I'm happy for them."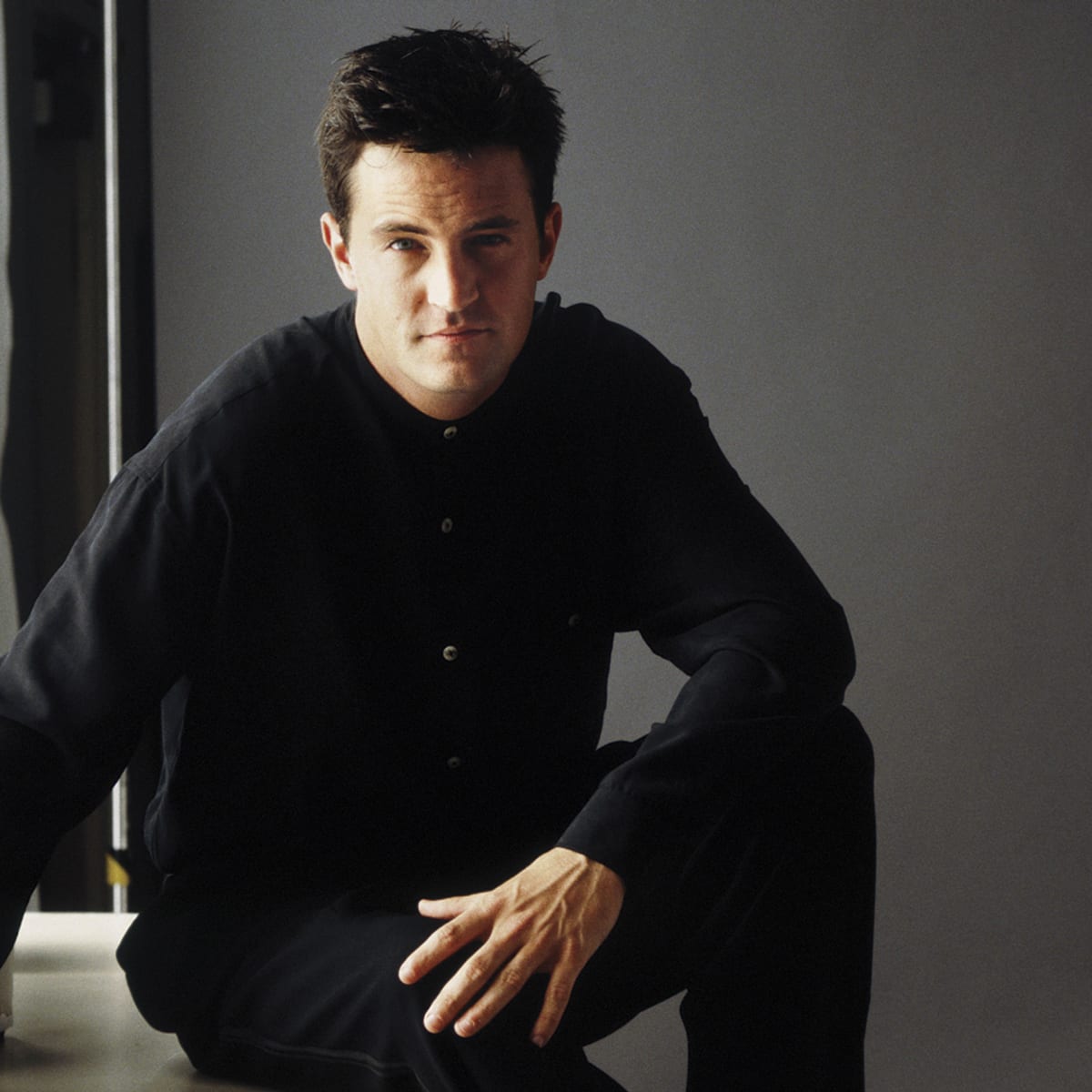 So what can we conclude from these events? Did Jennifer not consider the guys from FRIENDS worthy enough to attend her wedding? People have wanted to know the reason for 5 years now, but there isn't much official statement by Jennifer to give light on her estranged relationship with the boys.
If we believe Joey or Matt LeBlanc then he is quite cool about Jennifer not inviting him. Also, he insists that Friends stars are like family.
He told the People US:
"Jen's like my little sister. Courteney [Cox] and Lisa [Kudrow] are like my big sisters, but Jen's like my little sister. Matthew's like my little brother, and David [Schwimmer]'s like my big brother. That's how it all broke down. And it's literally just like chronological."
So why Jennifer did not invite them?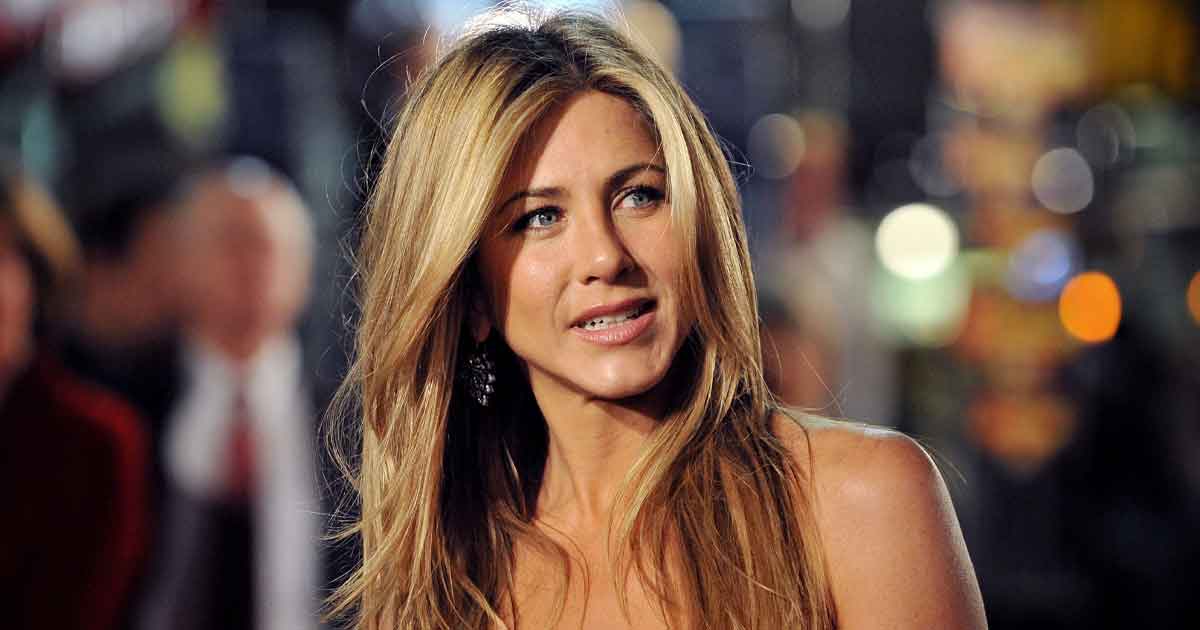 Jennifer's wedding was at their mansion in Bel Air. And as it turns out, the wedding was totally exclusive, which had only 70 guests involved. Yes, 70 is a small number considering an event like a wedding, but that is what the couple preferred. The 70 guests involved people who were too close to the cast, and it won't be wrong to say that the boys from FRIENDS were not so close to Jennifer even in 2015. However, Courteney and Lisa managed to get into the list, and we know why. We have often seen Jennifer hanging out with Courteney and Lisa at times. Recently, during the Grammy Awards, the three of them were spotted together, and fans were overwhelmed.
Though it's sad to know that the boys aren't close enough to Jennifer to make their way in the 70 guest list. But we can't blame any one of them. It was more than 11 years while Jennifer got married in 2015 and it's a long time. Everyone develops a new life in such a time span. The people you are currently meeting, you are working with, you are staying with tend to climb up the priority list always. Even the Friends cast could barely manage to organise a get together in so many years. Everyone has their own life and priorities change.
This is what happened with the six Friends. They might be in constant touch, they might come back for a get together for a reunion soon. Not inviting anyone to a wedding is not the end of everything it seems. Matthew and Matt were both ok with it, and so there wasn't much to worry about. But as fans, we were concerned as in our imagination they still live together and hang out in Central Perk.