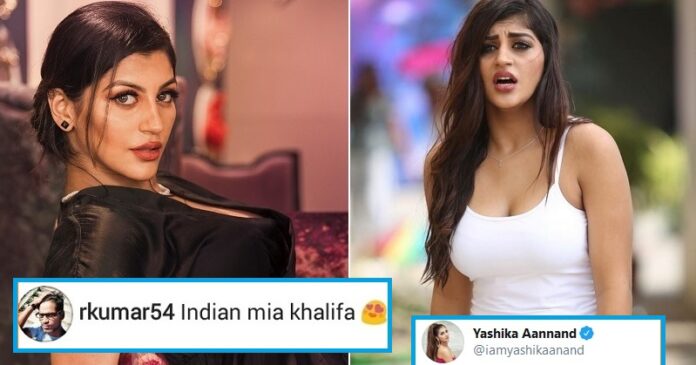 Social media is a great place to be at but it comes with its pros and cons. Being an actress isn't an easy thing because you are always under the camera of the media and they leave no chance to troll you for no reason at all.
Yashika Aannand has come under the same case recently. Initially, she got famous through her Telugu film, Iruttu Arayil Murattu Kuththu, and then her popularity rose from Bigg Boss Tamil, Season 2. The actress was constantly caught in controversies from the film to the show for various reasons. Her jaw-dropping pictures never fail to go viral. However, she is also one of the famous targets of trolls. But, the actress knows very well how to give it back to her trollers.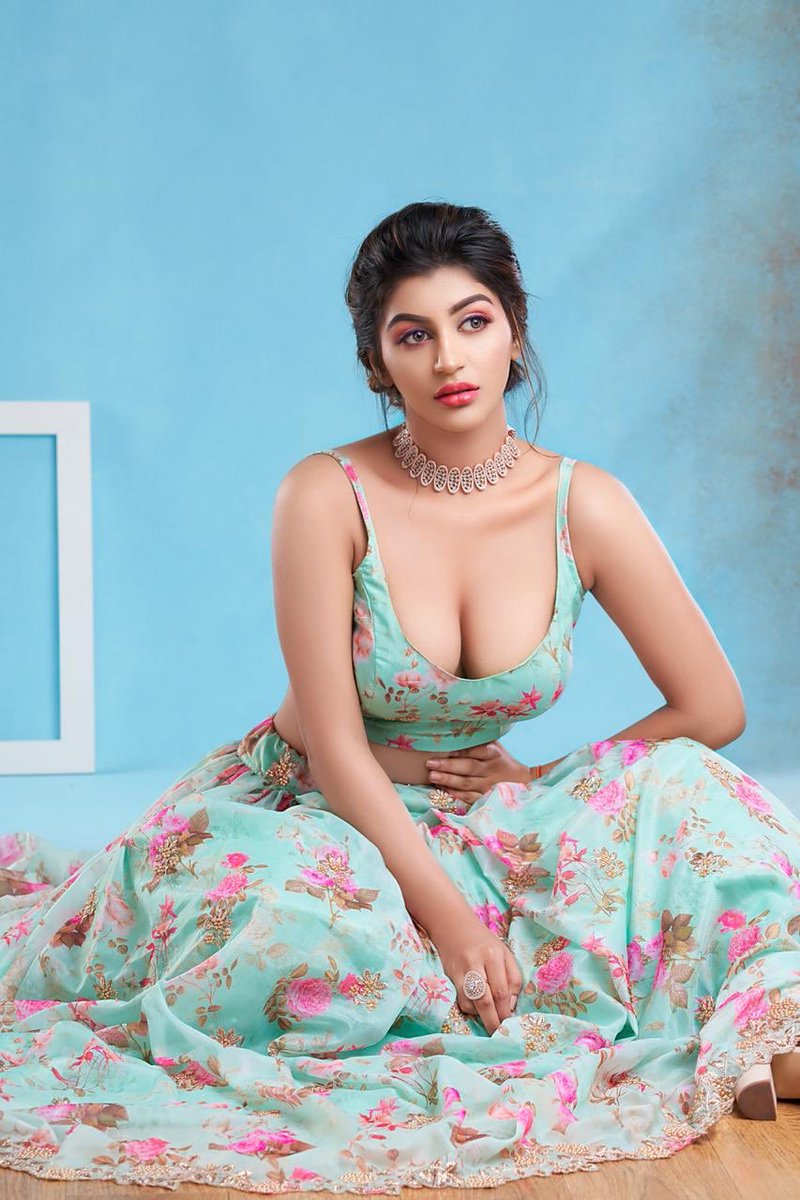 Yashika has more than 22 lakhs Instagram followers and she has always been consistent in posting for her fans. In one of her posts, she exposed herself in very beautiful ways. In the post, she was wearing a glittery dress and she captioned it with "On top of the world #yashikaaannand"
View this post on Instagram
Many of her followers compared her with adult movie stars Sunny Leone and Mia Khalifa after watching this post. And the beautiful took time and gave responses to most of them in savage ways.
One of her followers commented "Indian Mia Khalifa" to the post to which she gave a fitting reply. Take a look at the screenshot: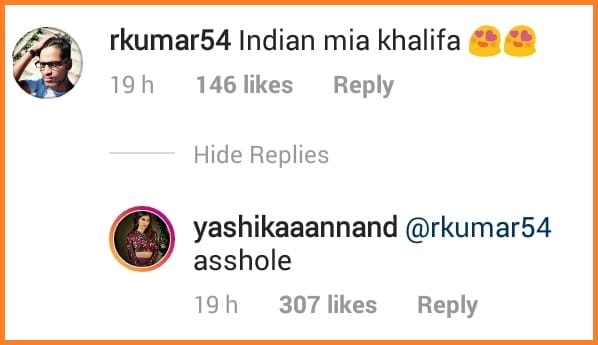 Yashika schooled yet another user who commented "Mia Kahlifa in bhurj Khalifa" and said to watch the faces of stars too.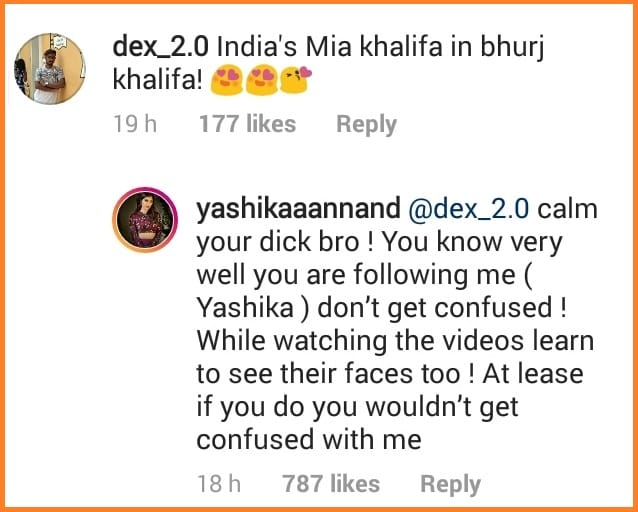 One of her followers called her the combination of Mia Khalifa and Sunny Leone. She asked him if he is the producer of adult films.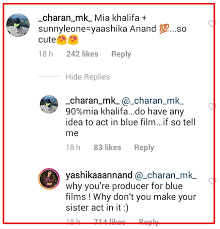 She is trolled again in another picture. The follower asked everyone to watch her left hand in the picture to which she gave a savage reply.