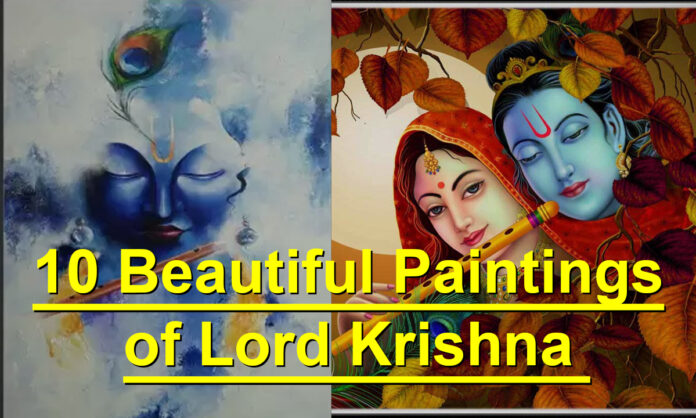 As we all know Lord Krishna is the Avatara of Lord Vishnu who mastered all 16 Kalas (qualities). He is known for his infinite charm, smile and beauty. It is rightly said about his beauty that even a most precious jewel lost their shine in front of Krishna.
Whether his stories of cute baby Krishna, young notorious Krishna, Radha Krishna, Dancing Krishna, Strong protector Krishna or the wise Gita Krishna- His story will be enchanted till time immemorial.
Here I am presenting you with some lovely, cute paintings of Little Lord Krishna.
1. Kanha: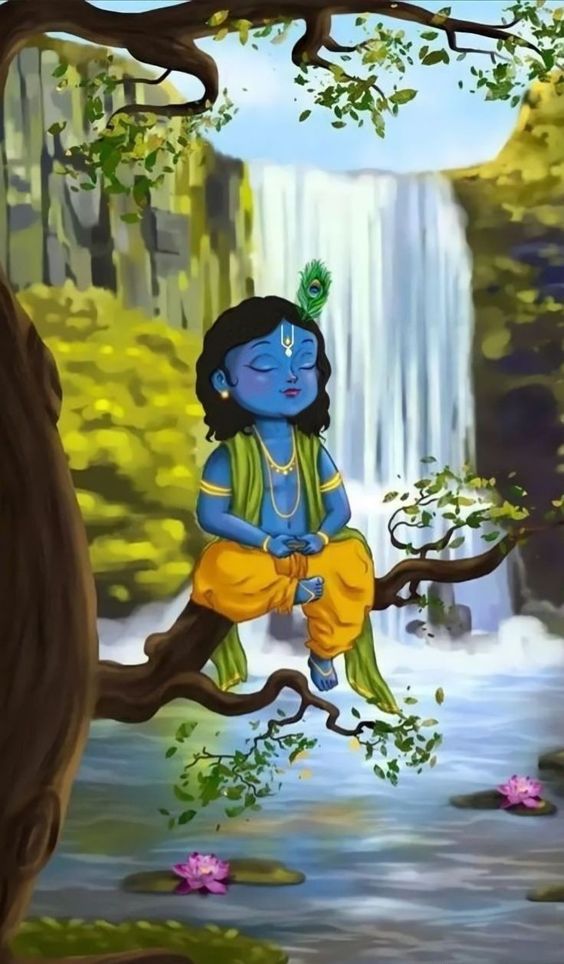 A very cute little Krishna in his childhood sitting on a branch of tree very calm and composed in a very scenic background. Looking at the portrait instill calmness in our mind.
2 Cute Krishna: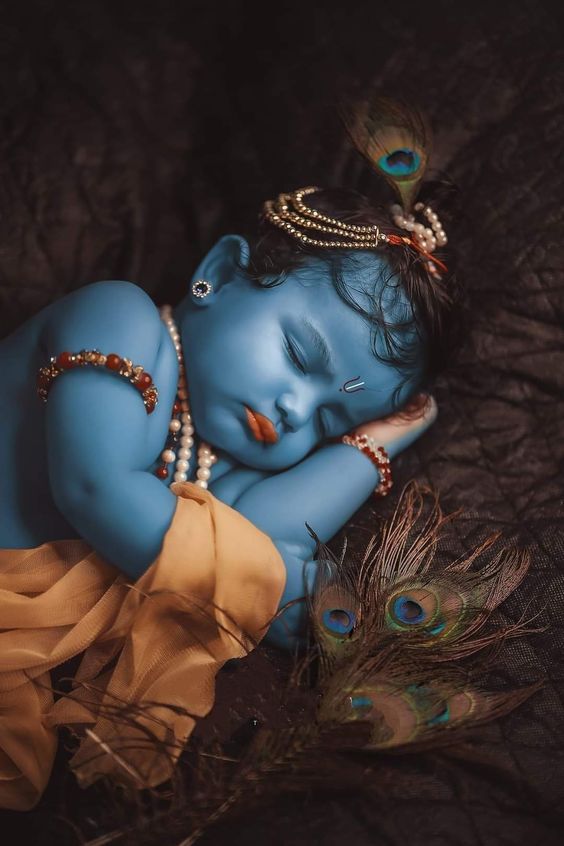 Baby Krishna sleeping with his favorite peacock feather. The feather of peacock is considered as one of favorite ornament that Krishna always wore. This drawing of Krishna emphasizes the cuteness which fills our heart with love.
3 Bal Gopal: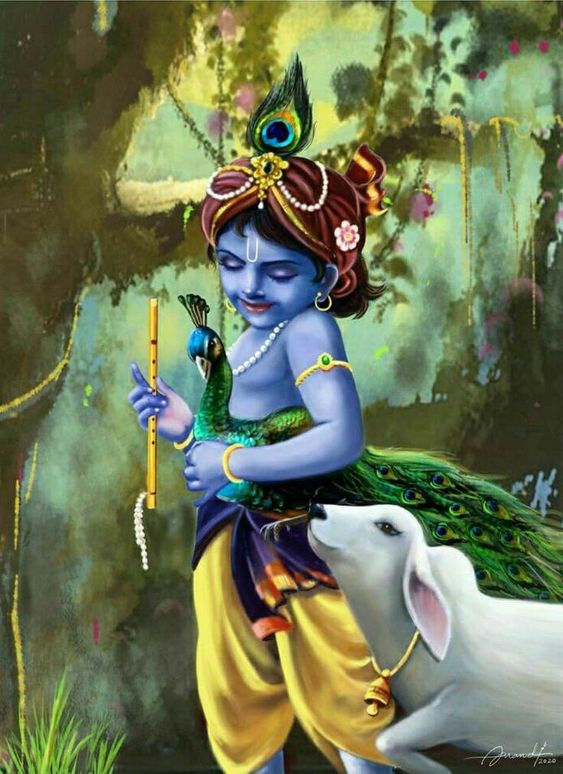 Two of the favorite animals of Lord Krishna were peacock and cow. In this Lord Krishna Drawing we see he is so lovingly indulge playing with his favorite. This portrait shows the love he had with his animals.
4 Makhan Chor: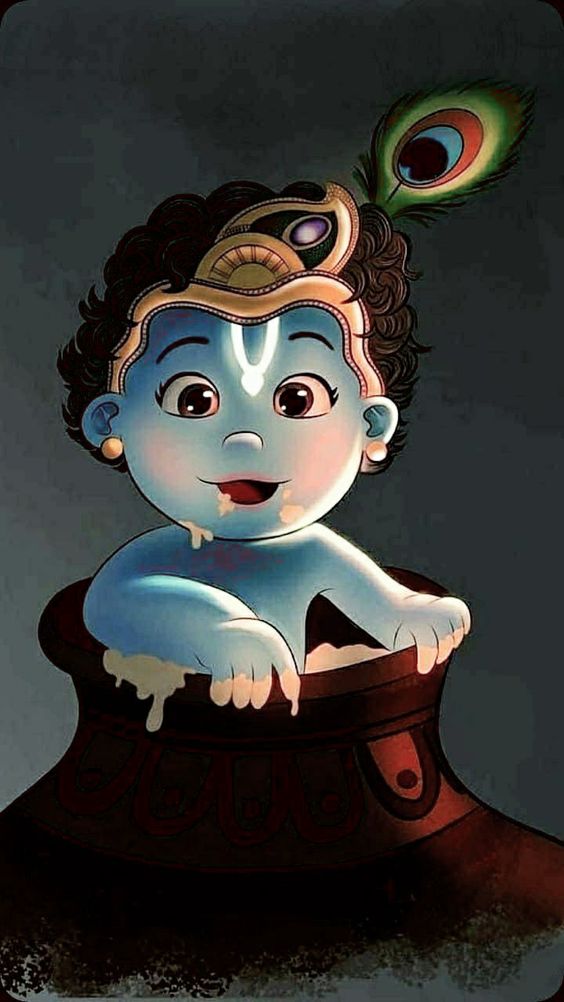 This Krishna drawing shows his love for Makhan (Butter). He was so much in love with Makhan that often steal it and gets caught by his mother Yasodha.
5 Radha Krishna: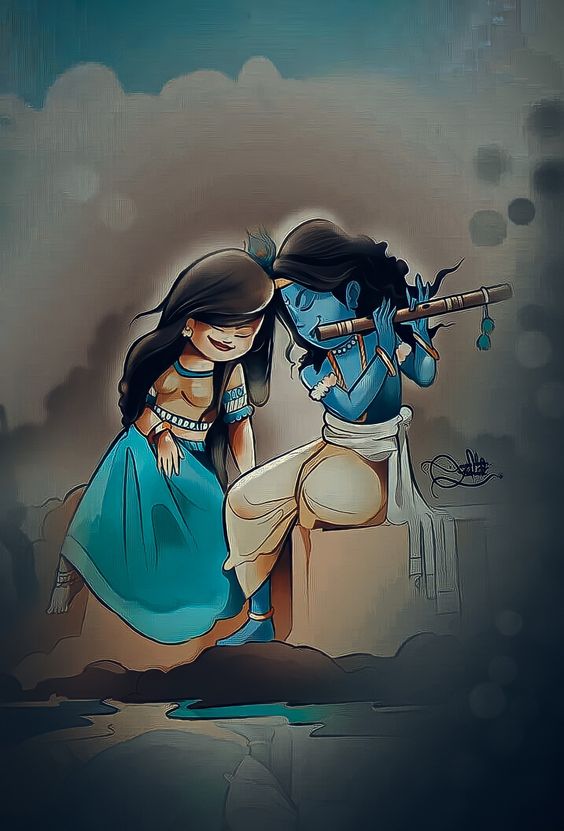 This Radha Krishna Drawing shows the bond of love they shared. The bond of love and purity is rightly depicted in this Radha Krishna Drawing.
6 Devkinandan: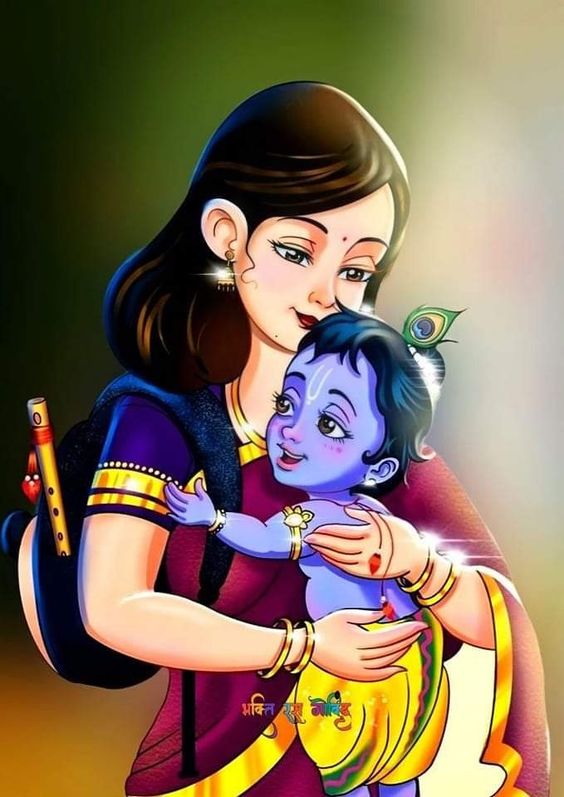 Lord Krishna is also known by Devkinandan. Devki was his mother and Nandan implies son of. Hence the name Devkinandan. It this beautiful Krishna drawing the love between mother and son is illustrated.
7 Radhe: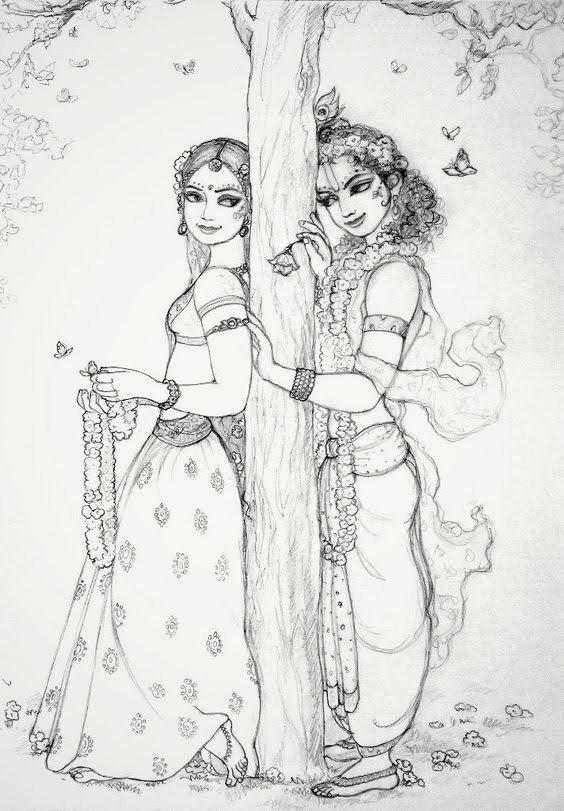 This pencil Krishna drawing looks so lively and gets you instantly connected with the lord's pure love and its sanctity. Lord Krishna love for Radha was immortal.
8 Nat Khat Kanhaiya: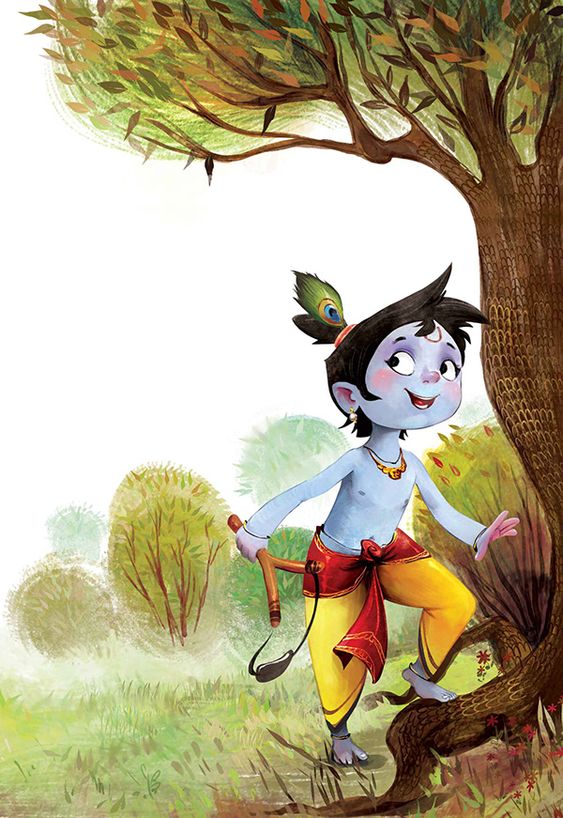 Lord Krishna was also known for his notorious nature. He annoyed everyone from his mother to villagers. But everybody finds it cute and gave Little Krishna unconditional love.
9 Lord Krishna: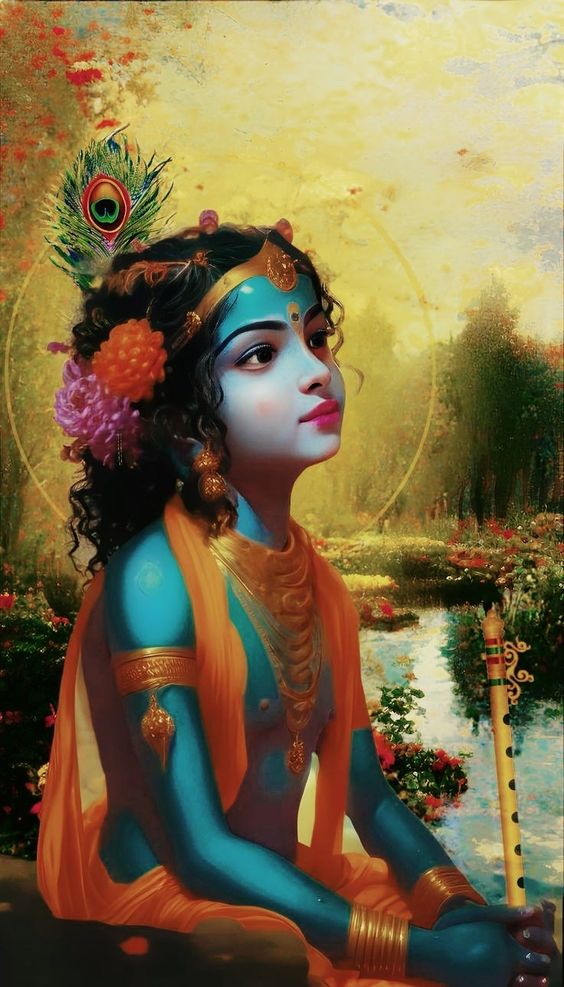 The handmade portrait of Lord Krishna feels so tranquil that it instantly brings peace of mind. This Lord Krishna drawing shows the immense beauty he possessed.
10 Bansuri Vadak: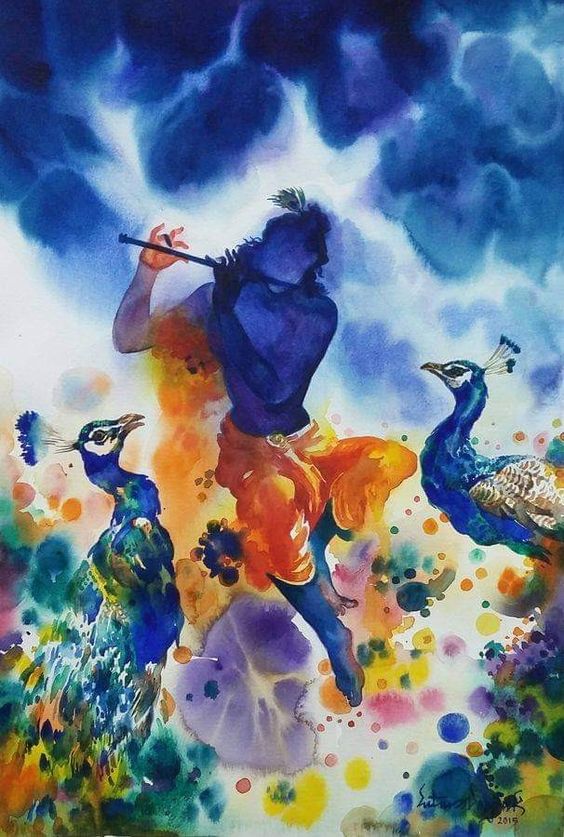 This Krishna drawing easy to draw and is drawn by watercolor is perfect depiction of Lord Krishna's love for this musical instrument. Whenever he played Bansuri, everyone was inclined towards him.