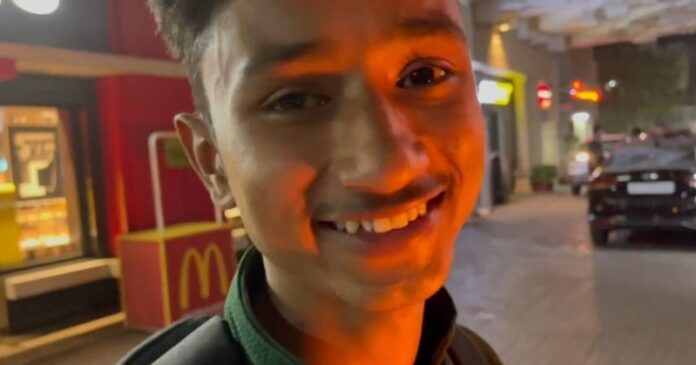 A video posted on social media on Sunday evening went viral within minutes and gained millions of views. In the video, a young man (19 years old) is seen sprinting down a Noida road at midnight, soaked in sweat the boy turns down the offer of the author and filmmaker Vinod Kapri to give him a ride home.
The 19-year-old boy Pradeep Mehra became an overnight internet sensation. The video of the boy sprinting was filmed by Mr. Kapri from his car when the young man was running home after his work at McDonald's Sector 16. Pradeep Mehra purposely started running after his shift to return home and politely declined Mr. Kapri's offer to give him a ride.
The filmmaker was impressed by the lad and he was interested to know more about him. Mr. Kapri continued his conversation while driving. The teen also revealed the reason for his 10km run in the dead of night.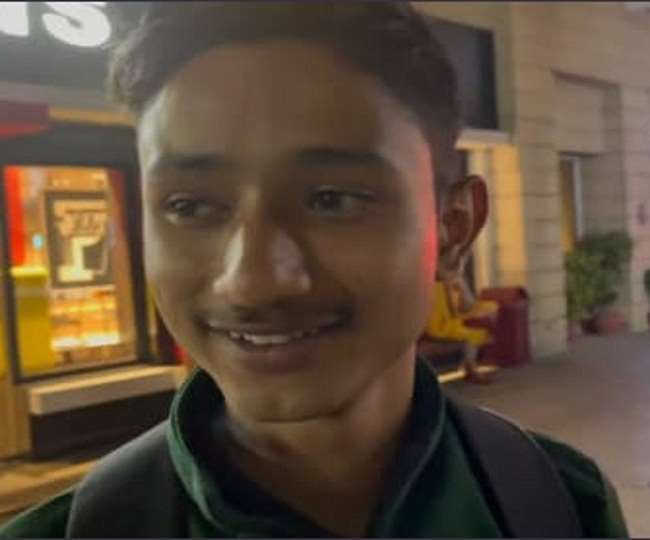 When asked about why he's running at this late hour, the boy responds, "To join the army."
When Mr. Kapri gives the boy a suggestion to run in the morning, Mr. Mehra says that he has no time to train in the mornings as every day he has to wake up at 8 am to cook food before work.
Mehra who is originally from Uttarakhand runs a 10-km stretch daily, from his job in Noida's Sector 16 to his home in Barola, where he lives with his older brother. When asked about his parents, he says that his mother is unwell and is currently hospitalized.
Mr. Kapri is heard telling the boy that this clip is going to go viral.
To which Mehra responds by saying, "Who's going to recognize me?", "If it goes viral, it's okay, it's not like I am doing anything wrong."
When the boy says that he still has plans to cook after his strenuous sprint, Mr. Kapri says, "Come, have dinner with me."
"No, but my older brother will be left hungry then," replies Mr. Mehra, he adds that his brother can't cook for himself at the moment and is on a night shift at work refusing the filmmaker's help once again.
Mr. Kapri is in awe of the kid and says, "Pradeep, you're amazing."
When Mr. Kapri says, "Let me please drop you home," The determined Pradeep replies, "No no, I'll go like this, otherwise my running will get ruined. This is my everyday routine," 
Finally, Mr. Kapri gives up and wishes the boy all the best and ends the video with a caption reading, "Pradeep's story will inspire millions."
Filmmaker Vinod Kapri called the boy's reasons for politely declining a lift "pure gold." 
Check out the viral video here:
This is PURE GOLD❤️❤️

नोएडा की सड़क पर कल रात 12 बजे मुझे ये लड़का कंधे पर बैग टांगें बहुत तेज़ दौड़ता नज़र आया

मैंने सोचा
किसी परेशानी में होगा , लिफ़्ट देनी चाहिए

बार बार लिफ़्ट का ऑफ़र किया पर इसने मना कर दिया

वजह सुनेंगे तो आपको इस बच्चे से प्यार हो जाएगा ❤️😊 pic.twitter.com/kjBcLS5CQu

— Vinod Kapri (@vinodkapri) March 20, 2022
The video collected over 3.8 million views, began trending on Twitter and crossed 153,000 likes. The has gained more than 4 million views on Twitter. Commenters respect Pradeep Mehra's can-do attitude despite the hard circumstances.