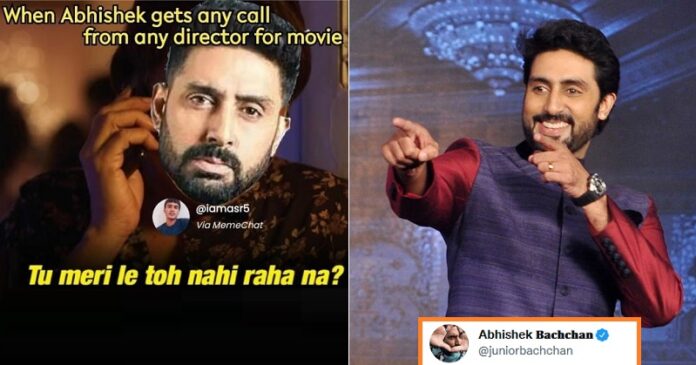 Abhishek Bachchan, the 46-year-old Indian actor gave a fitting reply to a Twitter user who intended to troll him on social media. The actor often responds to trolls in a calm and dignified manner, he did the same this time.
This is not the first time that he was targeted on social media. Abhishek often has to face trolls on Twitter, recently when he tweeted to praise a Malayalam movie Vaashi, KRK mocked him by saying, "Bhai Kabhi Aap Bollywood Wale Bhi koi incredible film Bana Dena (Brother, you Bollywood folks should make some incredible film some day)."
To which Abhishek responded by saying, "Prayaas karenge. Aapne banai thi na….. deshdrohi (We will try. Didn't you make Deshdrohi)."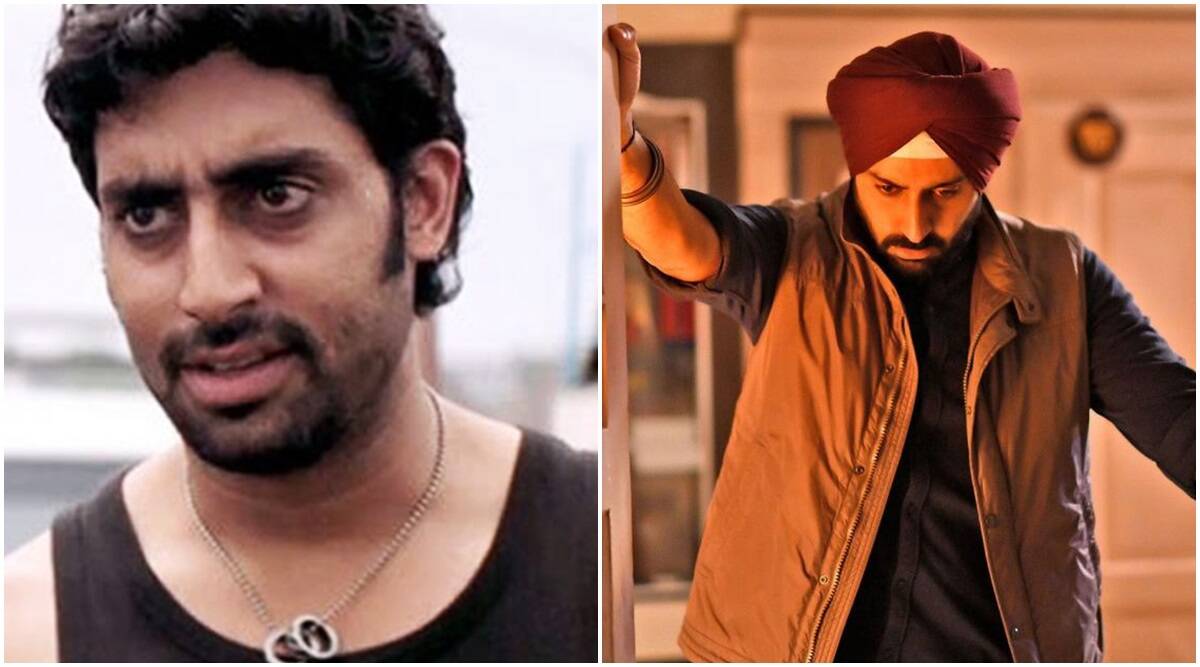 Once a Twitter user suggested that Abhishek only gets work because of his family background, he said, "Aapko nahi lagta ke aapko filmon mein kaam sirf Amitabh Bachchan ke bete hone ki vajah se milta hai (Don't you think you get work only because you're Amitabh Bachchan's son)?" and the actor gave a witty reply, "Kaash jo aap keh rahe hote sach hota. Sochiye, kitna kaam milta mujhe. (I wish what you're saying was true. Imagine how much work I'd get)."
This time the user shared a meme that targeted Abhishek's career in the film industry, and the actor used the person's bio on Twitter to counter him.
The guy shared a meme, where Abhishek's face was pasted over the actor Sanjay Mishra on a phone call from his 2018 movie Kaamyaab. The text read, "When Abhishek gets any call from any director for movie. You are not making a fool of me right?"
Check out the Twitter post:
Sach hai na sir? @juniorbachchan pic.twitter.com/b1hJGixXZQ

— Akash Singh Rajput (@IamASR_) March 7, 2022
Abhishek responded sarcastically by saying, "Hey man! Loved your bio 'Whatever you are…. Be a good ONE' So true too…. You truly are!!!"
Check out Abhishek's reply:
Hey man! Loved your bio " Whatever you are…. Be a good ONE"
So true too…. You truly are!!!

— Abhishek 𝐁𝐚𝐜𝐡𝐜𝐡𝐚𝐧 (@juniorbachchan) March 7, 2022
Fans of the actor poured in comments to support him, One wrote, "You are very matured and big-hearted. Never lose these qualities. Don't forget the 5 good performances challenge. Bob Biswas done. 4 to go,"
Check out the fan comments supporting the actor:
AB just love your sense of humour. Don't let anyone or any comment make you change your attitude to these things.

— Vishal Shah (@ShahVishal78) March 7, 2022
Why to give attention to people like him. We all know how good as an actor you are😊

— Sonal (@Sonal00342814) March 7, 2022
Always Classy…only Love Respect and Admiration for you ABJr

— Kuldeep Singh (@TheKuldeepSingh) March 7, 2022