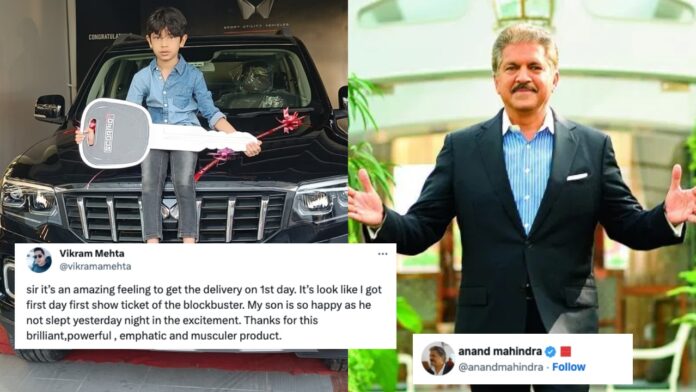 Dive into the world of automotive enthusiasm as Anand Mahindra, the chairman of the Mahindra Group, reacts to a young boy's unwavering dedication. This gripping tale unfolds as the boy, fueled by sheer passion, remains awake throughout the night, eagerly anticipating the delivery of his cherished Mahindra Scorpio-N.
Anand Mahindra's response adds a layer of excitement and camaraderie, creating ripples in the automotive community. Join us on this journey to explore the connection between a brand, its fervent admirers, and the magnetic allure of a highly-anticipated vehicle delivery.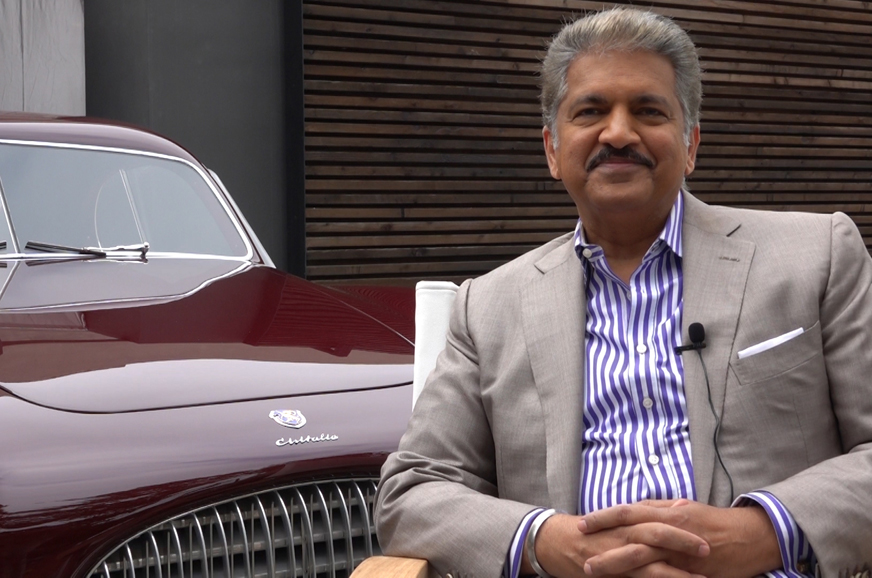 Renowned for his active presence on social media, particularly Twitter, Anand Mahindra, the chairman of the Mahindra Group, continues to engage with and celebrate the joy of his customers. Recently, Mahindra introduced the much-anticipated Mahindra Scorpio N, sparking immense enthusiasm among eager customers. With over 1 lakh units booked in a flash, deliveries commenced on September 27, Tuesday, starting with the top variant Z8L.
Scheduled to roll out over 7,000 units in the next 10 days, the Scorpio-N has garnered a positive response, with delighted customers sharing images of their newfound treasures on social media. Anand Mahindra, in his characteristic style, took to Twitter, urging the first recipients to share their moments with the Scorpio N. He tweeted, "First customers: please do share your pics… I would love to see them."
First customers: please do share your pics… I would love to see them.. https://t.co/fPuLxjzrKu

— anand mahindra (@anandmahindra) September 26, 2022
The customer responded-
sir it's an amazing feeling to get the delivery on 1st day. It's look like I got first day first show ticket of the blockbuster. My son is so happy as he not slept yesterday night in the excitement. Thanks for this brilliant,powerful , emphatic and musculer product. pic.twitter.com/Ouc9erQ02d

— Vikram Mehta (@vikramamehta) September 26, 2022
Proud Scorpio owner Vikrant Mehta shared a heartwarming picture of his child beside the newly delivered SUV. Anand Mahindra, clearly impressed by the child's pose, retweeted the image with the caption, "Love his pose!"
Love his pose! https://t.co/SqQc0Xhxf6

— anand mahindra (@anandmahindra) September 26, 2022
Other reactions for Mahindra
Big Daddy at home… drove 100 km after delivery from Snow view Shimla Showroom … just woow… massive, quite a head turner, smooth… just unstoppable.. it's truly a big daddy with every aspects to the power N. pic.twitter.com/5qplLgyoSl

— yogi (@yogesh618) September 26, 2022
Finally! Taking delivery of our new ScorpioN #BigduddyofSUVs#ScorpioN @anandmahindra @18002096006 pic.twitter.com/aWlV0dVCg2

— Venkat rajeshwar (@VenkatDefender7) September 26, 2022
Took delivery of our ScorpioN yesterday. You are amazing @anandmahindra sir. I got the introductory price inspite of the glitch, got delivery on day one! Thank You so much ! Been with Mahindra for 15 years with previous Scorpio. Looking forward to next 20 🥳 pic.twitter.com/1RvCOpZGP5

— Cdr Bimal Raj (@Beems9) September 27, 2022
Sir we had a great experience with delivery of our ScoroipN. Getting it delivered on first day is such a great feeling. Drove the car whole day & i must say its something else. The power & performance is unmatched. #MahindraScorpioN pic.twitter.com/2ThkSdjaGk

— Shubh Chockdayat (@SChockdayat) September 28, 2022
The Mahindra Scorpio N, available in both manual and automatic transmissions, with an option for four-wheel drive (4WD), is priced between Rs 11.99 Lakh and Rs 23.90 Lakh (ex-showroom), exclusively for the first 25 thousand bookings. The SUV offers six variants – Z2, Z4, Z6, Z8, Z8, and Z8L.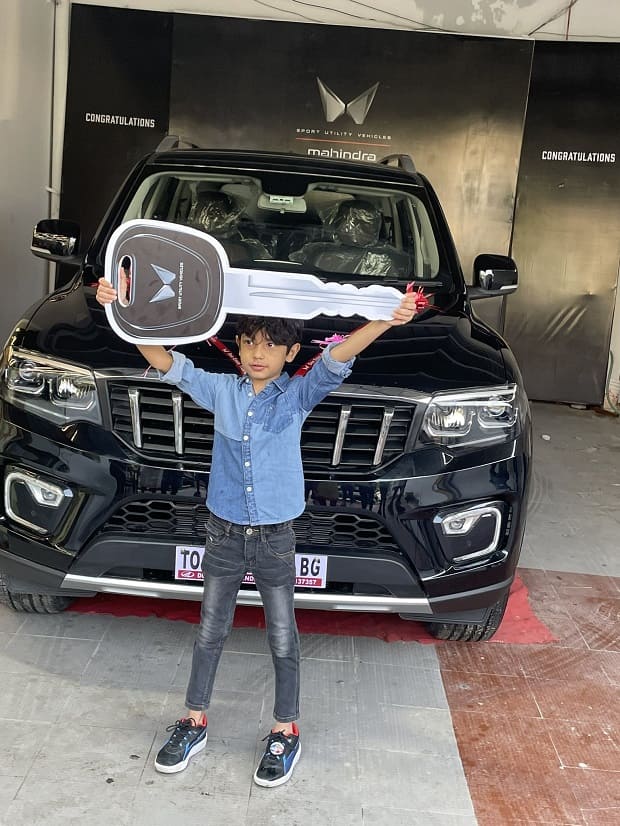 The waiting period varies across models, with the base variant Z2 having the longest wait at around 22 months, while the top variant Z8L boasts a more accessible waiting period of 18 months. As Anand Mahindra continues to share the joy of Scorpio N deliveries on social media, the anticipation and satisfaction among customers contribute to the success story of Mahindra's latest automotive venture.
New Mahindra Scorpio N clocks over 1 lakh bookings in under 30 minutes, translating into an ex-showroom value of Rs 18,000 cr

Deliveries to commence on September 26, 2022 pic.twitter.com/0xdrMN2eG3

— CNBC-TV18 (@CNBCTV18Live) July 30, 2022
As the Scorpio-N makes its way into the hearts of automotive enthusiasts, Anand Mahindra's engagement on social media serves as a testament to the profound connection between a brand and its dedicated admirers. The magnetic allure of the Scorpio-N, coupled with the joyous expressions of the first recipients, paints a vivid picture of automotive enthusiasm.
As Mahindra continues to embrace and amplify these moments on Twitter, the Scorpio-N's journey becomes not just a tale of a vehicle delivery but a celebration of passion, community, and the enduring thrill of a highly-anticipated automotive experience. Stay tuned as the Scorpio-N's story unfolds, leaving an indelible mark in the vibrant landscape of automotive fervor.
Read more: Sourav takes a subtle dig at AFG coach Ajay Jadeja after Maxwell Damage