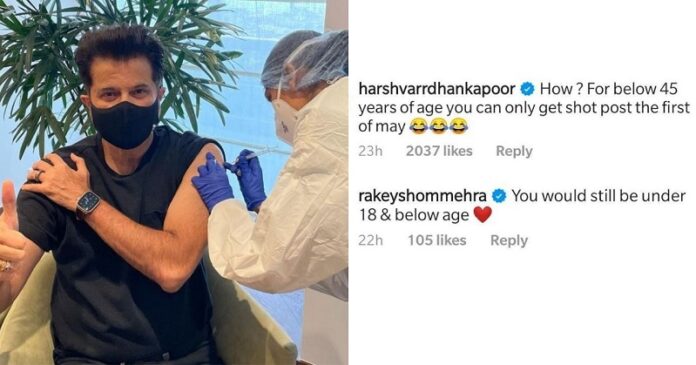 People above the age of 45 years recently are eligible to get a vaccination of COVID-19 in India. And, from May 1st onwards, people above 18 years of age would be eligible for vaccination except for pregnant and breastfeeding women. According to NDTV, Anil Kapoor who is 64 years old got vaccinated recently and shared the image on his Instagram account.
View this post on Instagram
After seeing his image, many people took their Instagram and question if he is actually eligible to get the shot. They argued that the people above 18+ years will be eligible from next month. Here are some comments which flooded the actor's post: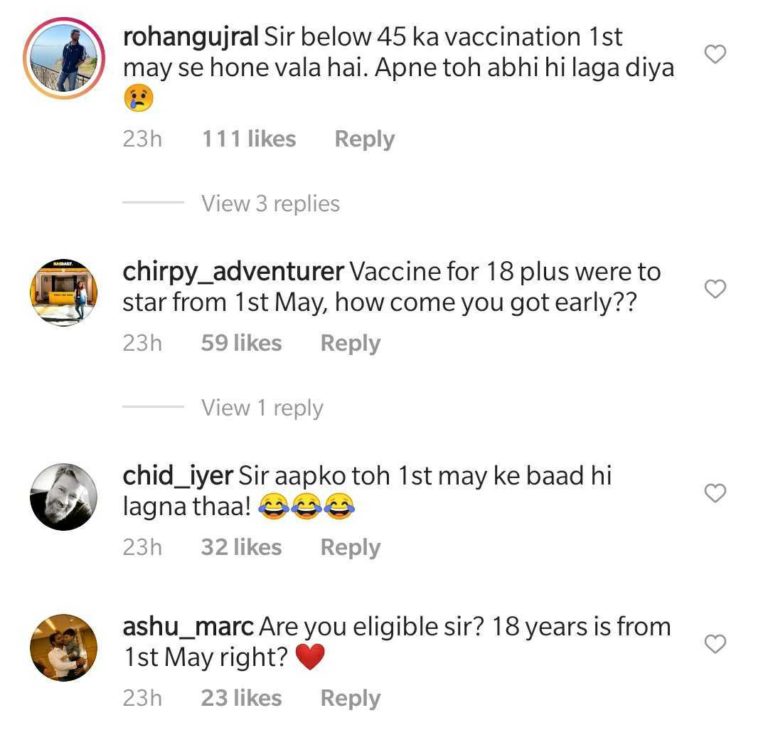 This is how the famous actor replied to those comments.
View this post on Instagram
Here is his reply: