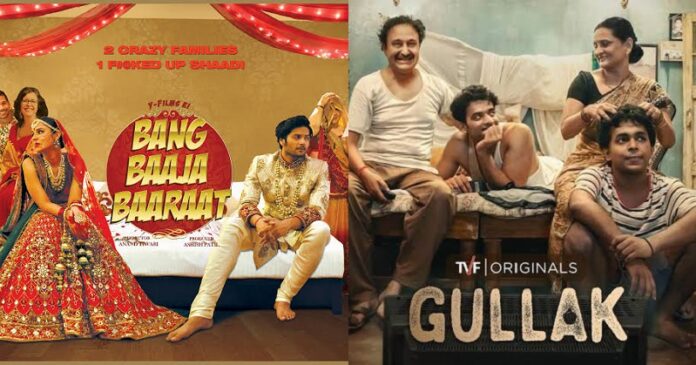 The internet has become a hub of new talent. One can find varieties of entertainment with one click. It also has an amazing collection of Indian web series in Hindi. Which has made binge-watching our favorite activity. In the past couple of decades, the Hindi industry has been doing quite remarkable work. The new fresh wave has made us watch interesting web series content. Today creators are not shying away from showing their innovative works. Their thinking and creating excellent content have made a beautiful impact. This is helping the audience to understand the depth of cinema and series and also the enjoyment, and it also helps those who search for the best web series in Hindi list.
Below are some of the best Indian web series in Hindi list.
1. Scam 1992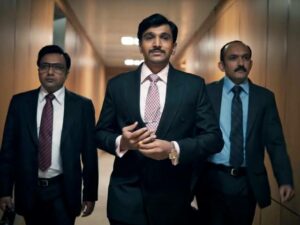 In 2021, the most-watched web series is "Scam 1992". The popularity of the show has seen from the fact that it is IMDb's highest user-rated show of 2020.  This show is about the biggest financial scam in the country. 
2. The Family Man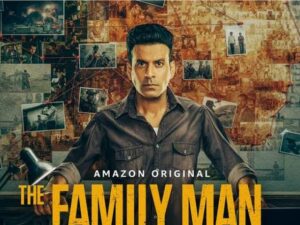 Another top web series in Hindi that has gathered praise from audiences is "The Family Man". The lead role is Manoj Bajpayee. He leads a double role life. A simple middle-class man who loves his family. And as a secret agent working for the special cell of the National Investigation Agency.
3. Made in Heaven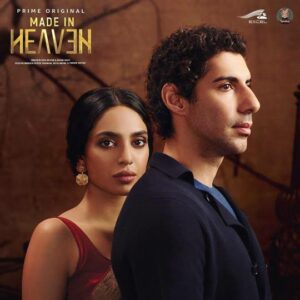 "Made in Heaven" is one of the highest-grossing web series in Hindi. The show's protagonists show a complete work of relationship dynamics and social norms. The story is about the lives of two wedding planners. Karan and Tara make dreams come true for future marrying couples. While they do their job, they come through some demands of the bride, groom, and their respective families. Those who often disagree over something or the other.
4. Sacred Games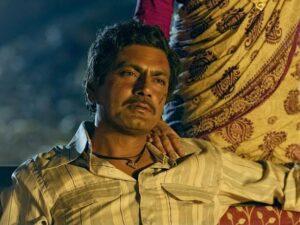 This is one of the top Indian web series to watch. "Sacred Games" has impressed audiences in the country. And also loved across the globe. Also India's first Netflix Original series.  The dark thriller drama revolves around an honest cop (Saif Ali Khan), in the pursuit of safety in the city of Mumbai. After receiving a warning from a gang boss (Nawazuddin Siddiqui) who thought of himself as God.
5. Maharani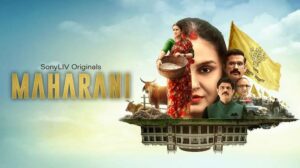 "Maharani" is a political drama. It's a web series set in Bihar in the 1990s. Huma Qureshi plays Rani Bharti, a simple role of a homemaker. Also wife of Bihar's Chief Minister Bheema Bharti (Sohum Shah). But with show continuity, Bheema has to resign from his post and announce his successor. One of the best Indian web series to watch.
6. Mirzapur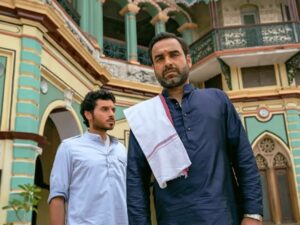 Action crime thriller "Mirzapur" got it all. A complete package of entertainment on Amazon Prime Video. It is another top Hindi web series. It revolves around the dirty conflict between two families, Tripathi and Pandit. Akhandanand Tripathi, known as Kaleen Bhaiya, rules Mirzapur. Also, he is feared by everyone. 
7. Aspirants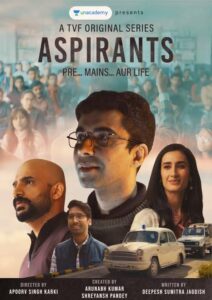 The latest series TVF "Aspirants" has been garnering enormous popularity since its release. The story of the series revolves around three UPSC aspirants. Also their struggle for passing the examination. It has  Naveen Kasturia, Shivankit Parihar, Abhilash Thapliyal, Namita Dubey, and Sunny Hinduja. 
8. Tandav
The show narrates about Prime Minister Devki Nandan Singh who is about to succeed on the throne for the third time. Samar Pratap Singh also joined his party.  Anuradha Kishore keeps Devkii Nandan a prominent member of the party. The show got a huge amount of criticism at its beginning. Despite that, the audience loved it 
9. Kota factory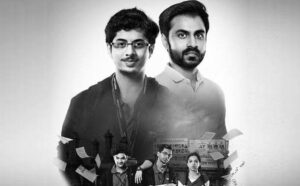 In 2019 TVF came up with "Kota Factory", an Indian Hindi-language web series. Created by Saurabh Khanna and directed by Raghav Subbu. The story is set in Kota. Also known as the main hub for many coaching centers. Students from various corners of India come over to prepare for various entrance exams. The show says the story of Vaibhav who moves to Kota from Itarsi.
10. Pitchers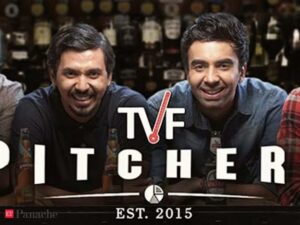 Created by the team TVF. TVF "Pitchers" is an Indian drama comedy web series. It focuses on the lives of four friends, Naveen, Jitu, Yogi, and Mandal. The five-episode web series shows the journey of four young entrepreneurs. It shows how they quit their daily jobs to pursue their dreams.
11. Hostel daze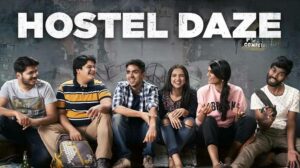 The series follows hostel friends in their first year. Ankit Chirag Luv and Jaat are new students on campus and have become roommates. TVF and Amazon confirmed the show's season 2 by releasing a teaser.
12. Cubicles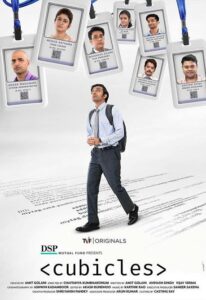 This world is actually run by people who work at these small office cubicles. This is the story of Piyush Prajapati. A 22-year-old, fresh out of college and enlisted like most of his batch-mates into an Indian IT company.
13. Special Ops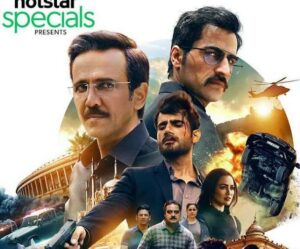 "Special Ops" is an excellent hindi web series directed by Neeraj Pandey. The show is available to watch on Disney Hotstar.The show stars well-known actors such as Kay Kay Menon, Karan Tacker, Vinay Pathak, Divya Dutta, and Meher Vij, among others.
14. Gullak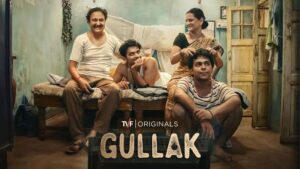 This show is stuffed with fun and hilarious moments that we all may have experienced in our childhood days. "Gullak", a family drama web series in Hindi, was funny and brought back fond memories.
15. F.L.A.M.E.S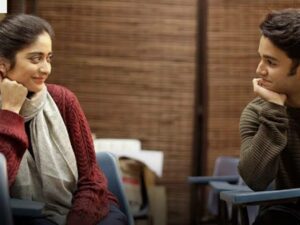 "F.L.A.M.E.S" is one of the best Hindi web series that takes us back to our fond memories of school love stories and the stupidly romantic things we used to do. The happy feeling of the music and the tuition classes made us all feel good.
16. Inside Edge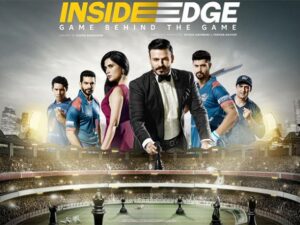 When cricket and entertainment are combined, the stakes are raised. Inside Edge's case was a brilliant twist on the game's politics. A brilliant must-watch web series to look out for.
17. Delhi crime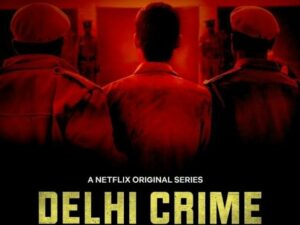 "Delhi crime" is one of the brilliantly made web series. The show is based on the horrific gang rape case in Delhi in 2012. The show's brilliant depiction made it a fan favorite instantly.
18. Bard of Blood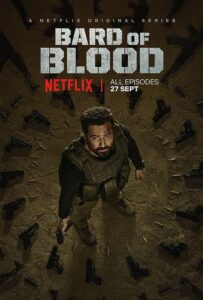 This Hindi web series was launched by Netflix India and produced by Shahrukh khan and red chilies production house. The show stars Imran Hashmi as the main lead.
19. Breathe Into The Shadows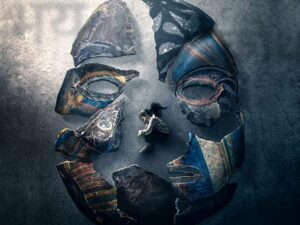 "Breathe Into The Shadows" is directed by Mayank Sharma is an Indian crime drama web series starring Abhishek Bachchan, Amit Sadh, and Nithya Menen the web series was released on July 10 in amazon prime video.
20. Bang Baaja Baaraat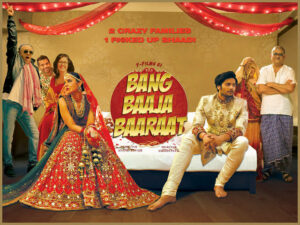 "Bang Baaja Baaraat" is a comedy web series starring Ali Faizal and Angira Dhar in the lead. The movie is based on the concept of arranged marriage and the comical side of such marriages, a must-watch web series.
Read more: List Of 20 Indian Web Series In Hindi On Amazon Prime To Watch This Weekend