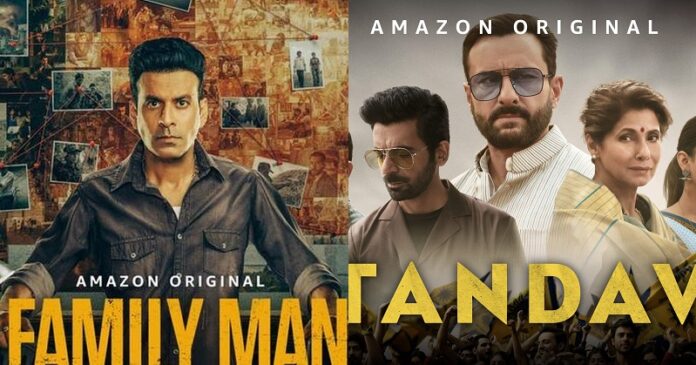 Amazon Prime is one of the best streaming services right now. Be it a quick hour of entertainment or a weekend binge, Prime videos are a blessing for all occasions. With a variety of different kinds of shows and genres on Prime, you can now enjoy these series with everyone, family or friends.
While it's a tough job to select the best from the lot, here is the list of the best Hindi web series on Prime Videos.
1) Made In Heaven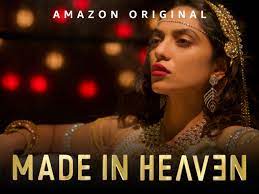 Made in Heaven was released on Prime Videos in 2019. This Hindi web series was created by Zoya Akhtar, Reema Kagti, and screenwriter Alankrita Shrivastava. The 9 part series deals with big fat Indian weddings and the people behind the scenes who put up these events. The show gives us a look into the lives of two wedding planners Tar and Karan who operate in Delhi.
The show deals excellently with the typical Delhi wealthy class, their relationships, and the class struggles and narrow-mindedness in Indian weddings. A perfect watch for people who like the drama genre.
2) Breathe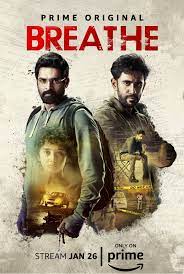 Next on the list of Hindi web series list is Breathe. A parent's love is and always will be unconditional. But how are you willing to go for this love. Breathe navigates this question. In the show, Danny's son John is terminal and needs a transplant. Danny is determined to get his son on top of the transplant list no matter what. His unconventional methods include illegal activities and murder. This show is intriguing and the performance of R Madhavan as Danny really elevates the show.
3) Pushpavalli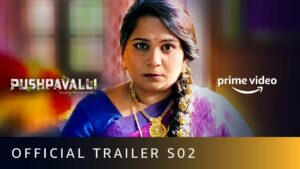 Sumukhi Suresh is one of the most popular standup comics and her show Pushpavalli doesn't miss a beat with her reputation. Pushpavalli is a small-town girl who is determined to complete her education, and not just settle down, and get married. However, life has other plans for her when she becomes infatuated with Nikhil Rao. Her hilarious story takes us through her journey as she stalks Nikhil and follows him to Bangalore and gets in some troublesome situations. This Indian web series is funny and amazing for a weekend binge.
4) Mirzapur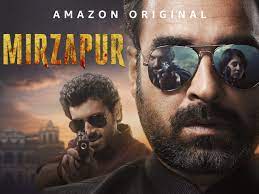 If you have been on the internet the last few years, you must have heard about Mirzapur. With every new episode causing a storm on Twitter, Mirzapur has a big following. The show takes us through the mafia rivalry present in Uttar Pradesh. In order to save their father, Gaddu and Bablu become part of a gang of Kaleen Bhaiya and over the course of the shoe become criminals. The script of the show is somewhat crude but brilliant. The acting is amazing by Pankaj Tripathi, Ali Fazal, and Divyenndu. No best Indian web series list is complete without Mirzapur.
5) Paatal Lok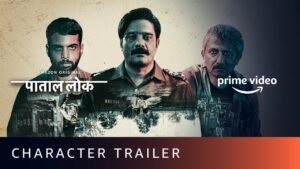 This Indian web series on Amazon Prime is a class in the crime- mystery genre. The show focuses on an assassination attempt on a journalist. The cynical inspector tasked with solving this crime scene investigates this high-profile case which leads him to cross boundaries of cities, politics, religions and gets him to the underworld. The show is nail-biting and exciting. The breakthrough performances by Jaideep Ahlawat, Neeraj Kabi, Abhishek Banerjee, and others are worth watching.
6) One Mic Stand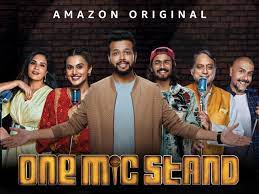 In the list of Indian web series, the next is One Mic Stand. The show has an innovative and unique format where professional standup comics train other public figures to take up an act in front of a live audience. The show has had features from popular celebrities like Taapsee Pannu, Richa Chadha, Vishal Dadlani, and Shashi Tharoor. The show is funny and captures your attention.
7) Tandav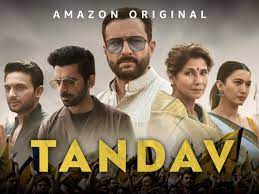 The next Indian web series to watch is Tandav. One of Prime's most-watched shows, Tandav has a cult following. The show takes us on the journey of the protagonist played by Saif Ali Khan who is fighting for the post of P.M. of India against a veteran politician played by Dimple Kapadia. The two characters have no boundaries in their rivalry and resort to all activities including murder. The show is a perfect political thriller with everything- drama, entertainment, and good performances.
8) The Family Man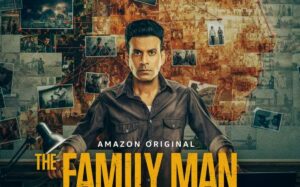 This Hindi web series follows the life of Srikant Tiwari, a middle-class man who is an undercover spy. He is forced to balance his family responsibilities with his secret work for National Intelligence Agency. The show is fast-paced and action-packed with a brilliant performance from Manoj Bajpayee.
9) Bandish Bandits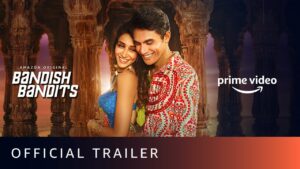 One of the best on the Hindi web series list is Bandish Bandits. The musical drama focuses around classical singer Radhe and Tamanna who wants to become a pop star. Their unconditional love for music unites them and presents us with a light and fun watch. The show has received amazing reviews from critics and viewers alike.
10) Panchayat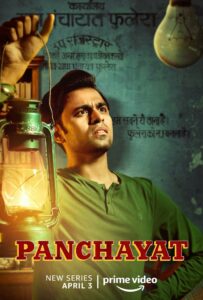 This Indian web series is funny and brilliant. This show follows Abhishek Tripathi an engineer who struggles to find a good job and then takes up the post of a Panchayat Secretary in a village called Phulera. Jitendra Kumar like always does not disappoint in the lead role and presents us with this laughter riot.
11) Going Viral Pvt. Ltd.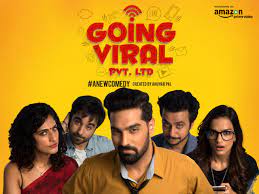 The next on the Indian web series list is Going Viral Pvt. Ltd. The interesting show follows a firm where people create ideas and inspirations with the desire to go viral on social media. To find out if they succeed or not, catch the show on Prime Videos.
12) Breathe: Into The Shadows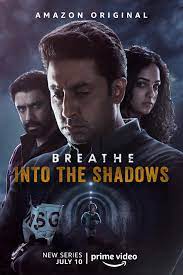 The sequel to Breathe is next on the Indian web series on Amazon Prime list. The cast has Abhishek Bachchan, Amit Sadh, and Nithya Menon in lead roles. The show deals with the kidnapping of a 6-year-old daughter of a doctor who is required to find out the masked man who has his daughter. The show is as gripping as the original.
13) Chacha Vidhayak Hain Hamare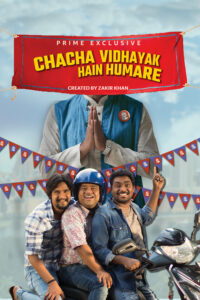 Up next on the list of Indian web series is Chacha Vidhayak Hain Hamare. Created and starring the popular standup comic, Zakir Khan, the show follows the life of Ronny whose entire life is a lie as the rest of the world thinks he is an aspiring politician with ties to an MLA but in truth, he is unemployed with no relations to any politician. This show is funny and entertaining.
14) Mind The Malhotras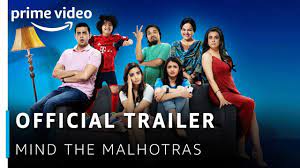 This Indian web series to watch follows the life of a couple who decide to go for therapy when they suffer from a midlife crisis in their mundane happy family life. This comedy series is at times relatable and makes you enjoy all the time you spend watching it.
15) Inside Edge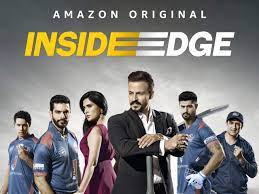 Inside Edge takes us on the journey of The Mumbai Mavericks who are playing their sixth season in the Power Play League. Things go bad for them when a new owner comes to the team and changes the team environment. Greed and fame take over the team. The match scenes are realistic, the back scenes decisions engaging and the show is overall entertaining.
16) The Forgotten Army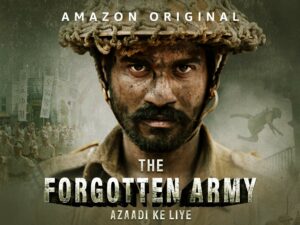 India's freedom struggle is a well-documented story by lots of movies and series, but this how has a great take on it. It shows the stories of sacrifices of the Indian National Army soldiers whose valiant efforts and tales have been forgotten by us. The show is set in pre Independence and the 1990s and is a good watch for all.
17) Laakhon Mein Ek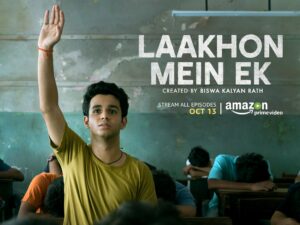 This brilliant show takes us on the journey of Akash Gupta who aspires to become an online content creator but faces pressure from his father to choose to become an engineer. He is then forced to live in Vishakhapatnam and attend coaching classes. His story of the rat race and parental pressure is one of many Indian students.
18) Hostel Daze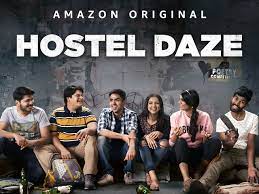 A perfect comedy weekend binge, Hostel Daze takes us to an engineering college. Three close friends navigate the complications of college including a college bully and academic struggles. The retable situations they get themselves into takes us on a nostalgia ride and make us long for all the old college days and hostel parties.
19) Four More Shots Please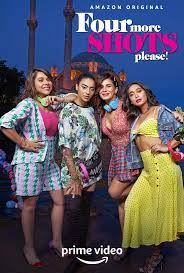 This series is as popular as it is good. It shows us the reality of how women can have flaws but still be beautiful. Four friends D, Umang, Anjana, and Siddhi regularly meet at Jeh's Bar and discuss their life, struggles, and mishaps. The show is a brilliant outlook on the modern lives of women and is a fun watch.
20) Afsos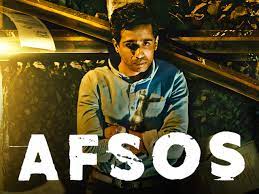 Afsos is a dark comedy. It follows Nakul, a struggling actor in Mumbai who has depression and wants to commit suicide but always fails due to some reason. The hilariousness of the situations paired with his mental anguish is an amazing cocktail to watch.
Read more: 15 Best Indian Web Series In Hindi With High Ratings To Watch On Netflix