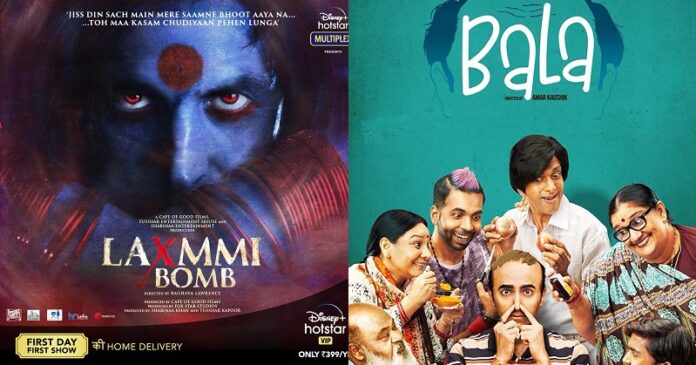 They say, laughter is the best medicine, and well, seeing the current state of the world can get a little depressing right now. If you have nothing entertaining in your life going on, the best thing to do is put on a funny movie and laugh your worries away.
The following is the list of Hindi comedy movies new and exciting.
1) Roohi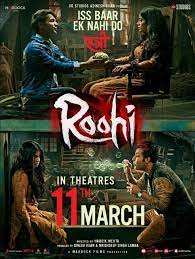 In this Indian movie, comedy is a little different. With the star cast of Janhvi Kapoor, Rajkumaar Rao, and Varun Sharma, Roohi created quite a stir before its release date. The movie shows us the journey of two friends who are hired to kidnap a bride. Insanity and laughter ensure when one falls for the bride, and the other for the spirit possessing her. This horror-comedy movie is different than the rest and is a good one-time watch.
2) Total Dhamaal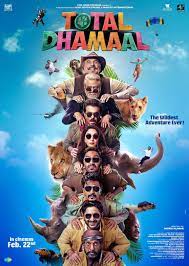 While it is always the trend that originals will always be better than the sequels, Total Dhamaal is just as entertaining as the original Dhamaal. Starring an impressive star cast of Ajay Devgn, Madhuri Dixit, Anil Kapoor, Riteish Deshmukh, and more, the movie follows a somewhat similar plot to the original with a twist. A plane crashes with a thief's treasure in Janakpur. A group of people and cons then compete against each other to find the treasure first. The movie is funny and engaging and a must-watch for fans of the original. It certainly ends up with a spot on the list of Hindi comedy movies best and funny.
3) Gulabo Sitabo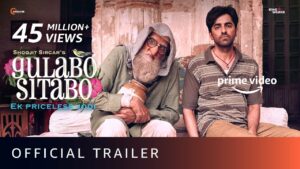 With big names like Amitabh Bachchan and Ayushmann Khurrana, Gulabo Sitabo had a lot of expectations and the movie exceeded them all. It is a fun watch and the performances of the two actors are brilliant. Mirza, an old man, has a never-ending war-like relationship with his tenant who he wants to evict from his house but Baankey never wants to leave. The chemistry between the two is fully entertaining and a must-watch. This is certainly the best of Hindi comedy movies.
4) Angrezi Medium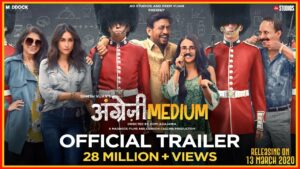 Next on the list of Indian comedy movies is Angrezi Medium that follows the story of Champak, a single father, whose daughter wants to go to London for further studies. Though he initially disapproves, the movie follows him helping his daughter and going through mishaps to fulfill her dreams. The late great, Irrfan Khan never disappoints and stands out in his role and Radhika Madan more than keeps up with him. A perfect family movie to watch over the weekend.
5) Indoo Ki Jawani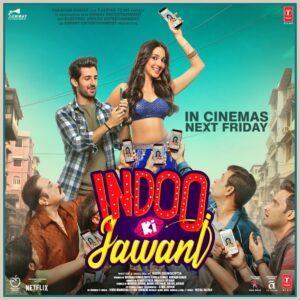 In the list of latest Hindi comedy movies, Indoo Ki Jawani sits on a good spot. Indoo Ki Jawani stars a beautiful couple of Kiara Advani and Aditya Seal. In the movie, Indoo gets cheated on by her boyfriend. After some nagging from her best friend, she makes up an ID on an online dating site. Hilarity ensues when she finds out her date is from Pakistan. The movie is entertaining with funny dialogues, dance sequences, and a strong script.
6) Good Newwz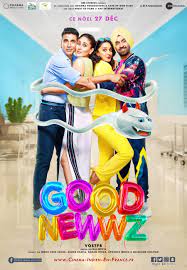 In the Hindi comedy movies list, the next is Good Newwz, which stars an impressive cast of Akshay Kumar, Kareena Kapoor Khan, Diljit Dosanjh, and Kiara Advani. Two married couples are unsuccessful in conceiving and take the route of medical treatment for help. Things take a turn in their lives when the doctor makes a mistake and their lives become complicated. Good Newwz can give you all the laughs you would want with some emotional moments.
7) Shubh Mangal Zyada Saavdhan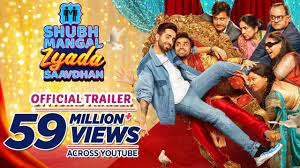 This laughter riot stars Ayushmann Khurrana and Jitendra Kumar in the leading roles. Gay couple Kartik and Aman are fighting for their love against Aman's family, who want Aman to marry a girl of their choice. However, Kartik is hell-bent on marrying his love. This movie is funny and most important has a prominent LGBTQ+ message for all. The dialogues, delivery, script and actors, everything is perfect in this movie. A must-watch for all. In the list of Hindi comedy movies latest and funny, this movie tops everyone else.
8) Ludo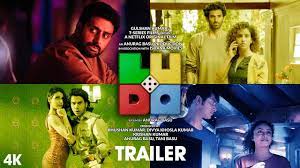 Available on Netflix, Ludo stars Sanya Malhotra, Fatima Sana, Shaikh Rohit Saraf, Rajkumar Rao, and more talented actors. In the movie, four seemingly different stories are pit together in a game of fate. This game eventually brings many twists and turns including a sex tape, a suitcase of money, and unsettled scores.
9) Jawaani Jaaneman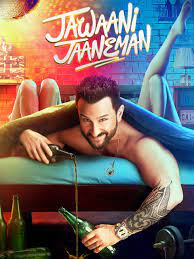 This funny movie stars the versatile, Saif Ali Khan and the talented Alaya F with Kubbra Sait. Jazz is a casanova who leads a flamboyant lifestyle at the age of 40 in London. Everything changes when he meets Tia, a young woman claiming to be his daughter. He decides to change his lifestyle and as the two navigate their new relationship, laughs follow with heartfelt moments. A sweet entry on the Indian comedy movies list.
10) Luka Chuppi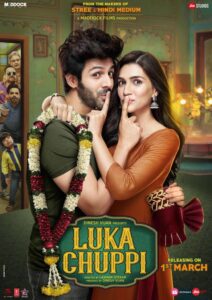 This movie was a massive success and deservingly so. Kirti Sanon and Kartik Aaryan star in this movie about live-in relationships. Gaddu and Rashmi are in love and decide to be in a live-in relationship to try their love. When they get caught, their families assume they are married and their struggle to hide the reality from their families is a laughing riot. The movie is funny and innovative. This is one of the best Hindi comedy movies 2019 had to offer.
11) Chopsticks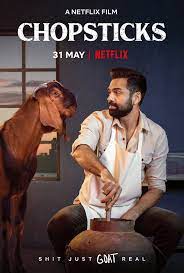 Up next on the list of latest Hindi comedy movies is Chopsticks which is a Netflix original movie that stars internet sensation Mithila Palkar, Vijay Raaz, and Abhay Deol. Nirma Sahastrabuddhe is a timid young woman who suffers from confidence issues. When her brand new car is stolen, chaos ensures as she tries to find it with the help of a con man Artist. They attempt to take the car back from don Faiyaz Bhai and the entire combination of the characters and their quirks is a hilarious combination.
12) Made In China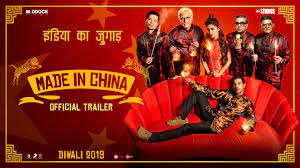 Raghu is an aspiring entrepreneur who is currently failing at his passion. He travels to China in search of new opportunities and hilarity ensures when he invests in a dubious aphrodisiac. This laughing stock stars Mouni Roy and Rajkumar Rao in the lead. Raghu and his failed business antics are extremely entertaining in this film. This movie certainly gets a spot on our Hindi comedy movies new and funny list.
13) Chhalaang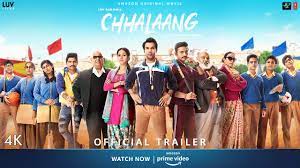 This movie is available on Amazon Prime Video. The story follows Montu who is a lazy P.T. teacher who doesn't take his job seriously does the bare minimum. But with the entry of a new teacher who threatens to take his job and the woman he loves, Montu ups his game. The movie stars Nushrrat Bharuccha and Rajkumar Rao in the leading roles. A simple and realistic story makes a good weekend watch. Chhalaang is certainly among one of the funniest Hindi comedy movies best enjoyed with friends and family.
14) Coolie No. 1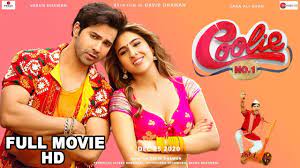 A matchmaker is insulted by Jeffery Rozario, a rich businessman. The matchmaker in a bid for revenge makes a common porter pretend to be a rich businessman and marry him off to Rozario's daughter. Varun Dhawan and Sara Ali Khan star in the movie. The movie, while not very brilliant, is a good one–time watch for all the laughs.
15) Lootcase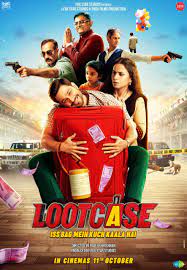 The movie follows Nandan a common man who finds a suitcase full of cash near his workplace and steals it. Nandan is then chased by a policeman, a gangster and a politician. The movie stars Kunal Khemu, Vijay Raaz , Raika Dugal, and others in the cast. This satire is funny and has an amazing script with a good cast to back it up. In this Indian movie comedy is prime.
16) Laxmi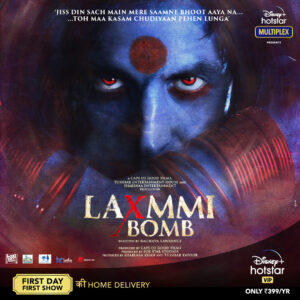 The next on the Hindi comedy movies list is Laxmi that stars superstar Akshay Kumar and KiaraDvani in the leads. Aasif goes on to visit his in-laws' home and steps on some ground that is haunted. He then gets possessed by the ghost of a transgender who is out for revenge. Akshay Kumar never disappoints and is the backbone of the movie. A good one-time watch, you can enjoy for its typical Bollywood humor.
17) Jai Mummy Di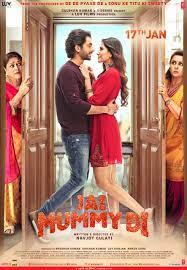 The movie deals with an issue that is quite relatable to all and also funny, bickering in-laws. A couple deeply in love decides to get married. All is well in their lives until they learn that their respective mothers hate each other. Sannali Seygall, Sunny Singh, Nushrratt Bharuccha, and more are the cast of the film. If you want a dependable weekend fix, with a funny movie and peppy songs, go for this film. Among all the other Hindi comedy movies latest and funny, this one certainly tickles all the funny bones in our bodies.
18) Ginny Weds Sunny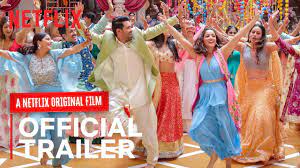 The movie follows a man who is eager to marry but gets rejected by all. He then tries to impress his former crush and takes help from her mother in the task. Vikrant Massey and Yami Gautam star in the titular roles. A sweet and simple movie with a typical boy-girl and ex boyfriend angle, Ginny Weds Sunny is funny and entertaining. In the list of Hindi comedy movies 2019 had to offer, this movie stands out.
19) Bala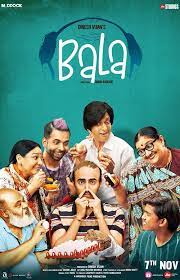 Ayushmann Khurrana strikes again with a hit. Bala tells the story of a young man who suffers from premature balding. Struggling with society's beauty standards and scared of his marriage falling apart he takes the help of a lawyer for his problems. Yami Gautam and Bhumi Pednekar impress in the film and the movie is the perfect weekend watch. This is certainly on the list of the best of Hindi comedy movies.
20) Pati Patni Aur Woh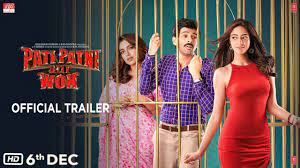 Chintu Tyagi is married to Vedika. Things take an unexpected turn when he finds himself infatuated with Tapasya, a young fashion designer. The star cast comprises Bhumi Pednekar, Ananya Pandey and Kartik Aaryan. There is not a dull moment in the film and the dialogues and Kartik's comic timings really elevate the movie.
Read more: 10 Feel-Good Bollywood Movies That Will Leave You Smiling